Estamos en San Pedro de Atacama
San Pedro de Atacama – our high point (literally speaking…) of the trip so far!! At 2438m above sea level… this was the highest place we'd slept in for a very long time… possibly forever for me… but definitely not forever for PB (funny how he can recall the exact highest point he's slept in, and I – well – basically just don't have a clue!).
San Pedro was a cool little town in the middle of the desert, where everything far exceeded my expectations…including the hostal that we stayed at – which had hot water and good wi-fi – apparently very unusual in San Pedro!
San Pedro itself was pretty busy with tourists… so busy in fact that the tour we wanted to go on was FULL!!! 🙁
Instead, we had to content ourselves with relaxing in the town itself, and going on a walk to the nearby Pukará de Quitor (more on that in another post soon!)… we weren't too worried about missing out though as we'd already decided that our beautiful zig-zag route would bring us back to San Pedro in about 3 weeks time!!! 🙂 🙂
There are lots of adobe buildings in San Pedro – but my favouite was the church – even better still – the church wasn't only made of adobe but of Cardon cactuses…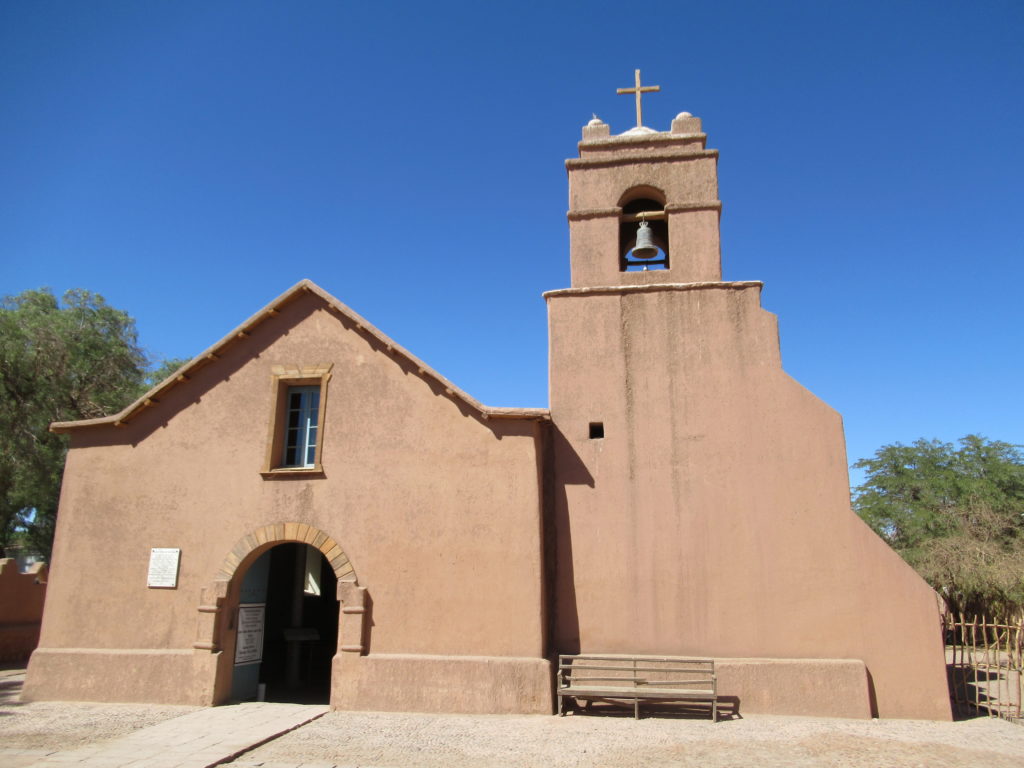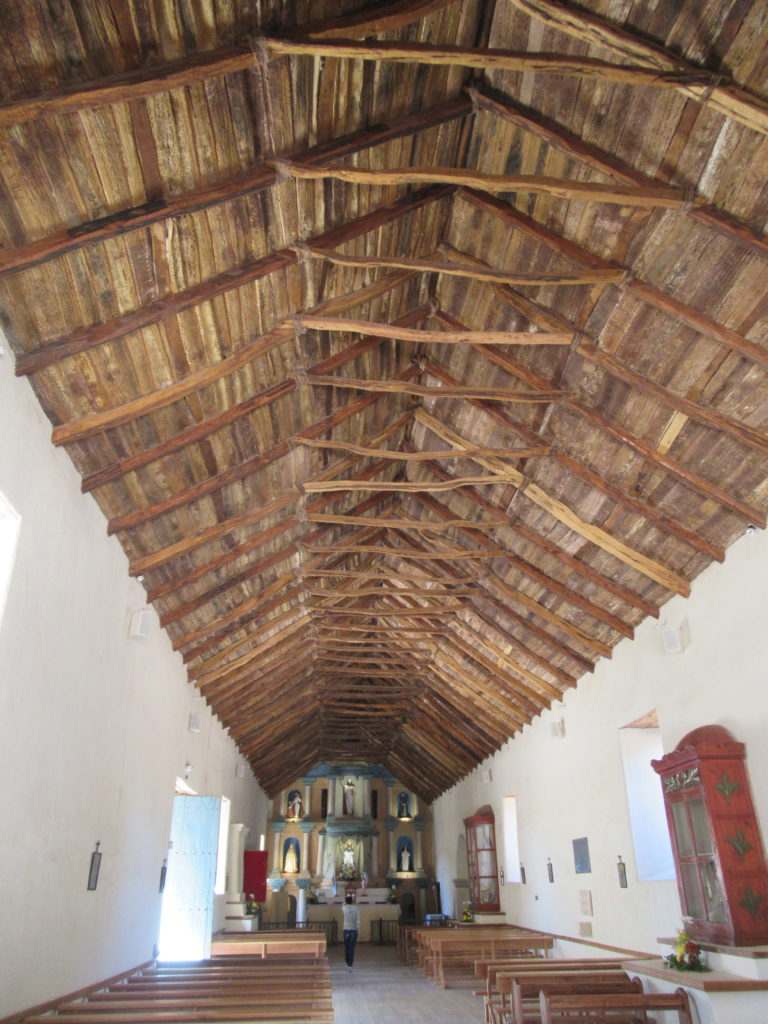 The streets of San Pedro also have a very relaxed feel about them…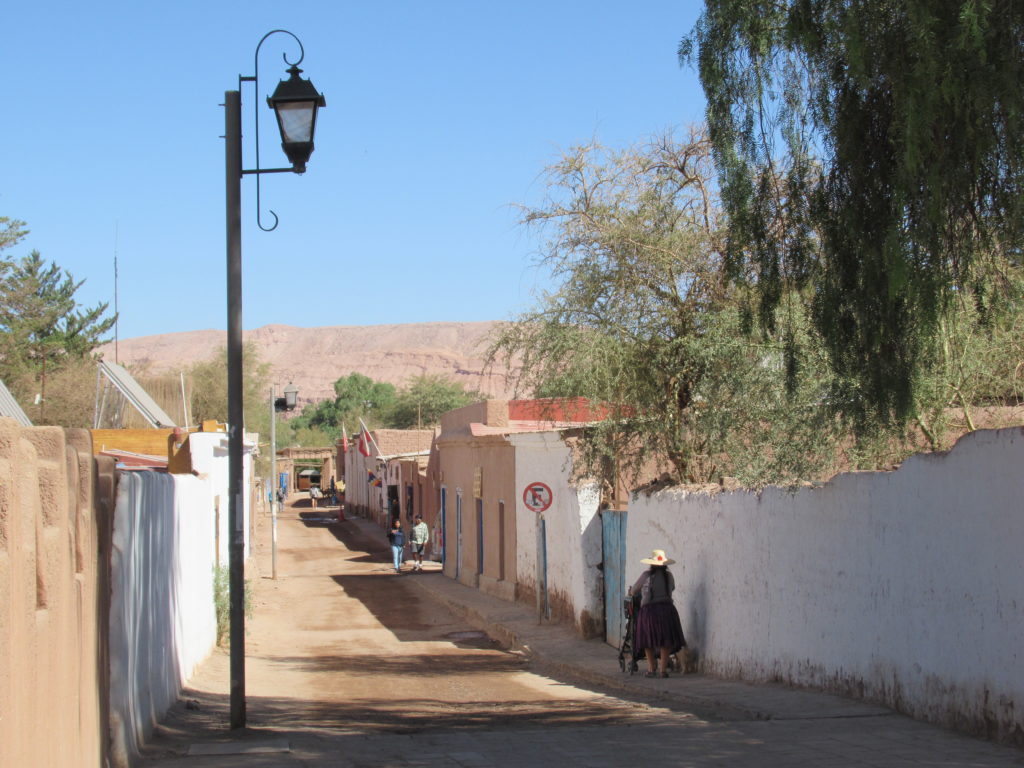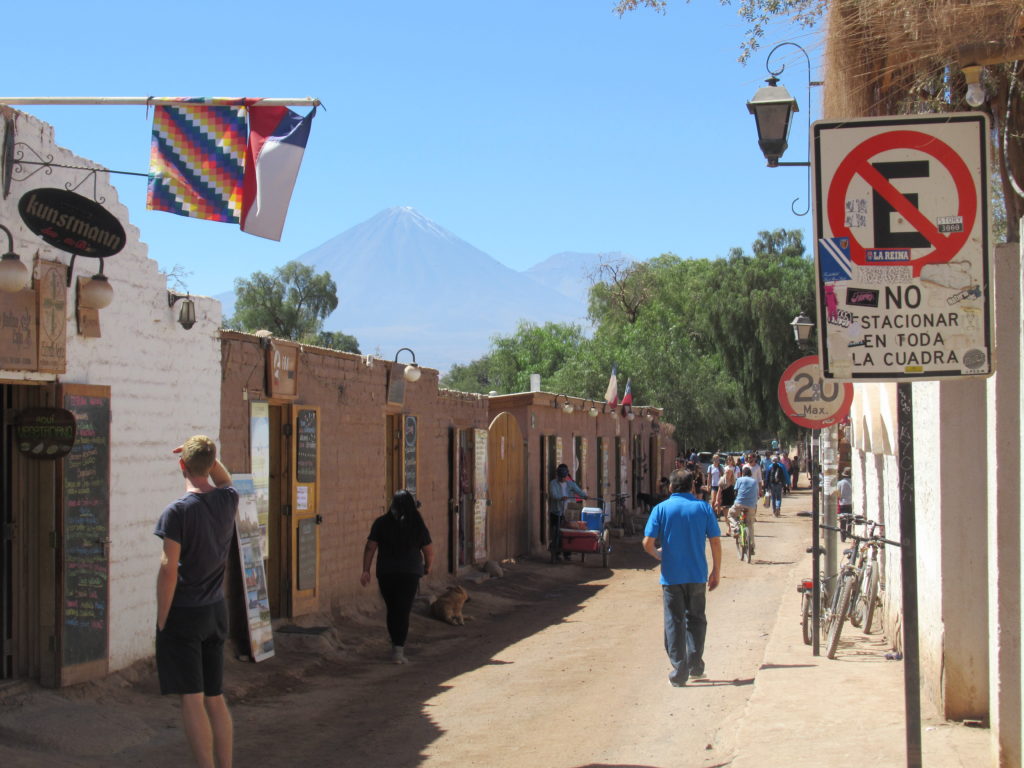 We also ventured to the outskirts of town… and were afforded with awesome views of the surrounding volcanoes and other peaks of the Andes… even the dry river bed was somewhat scenic!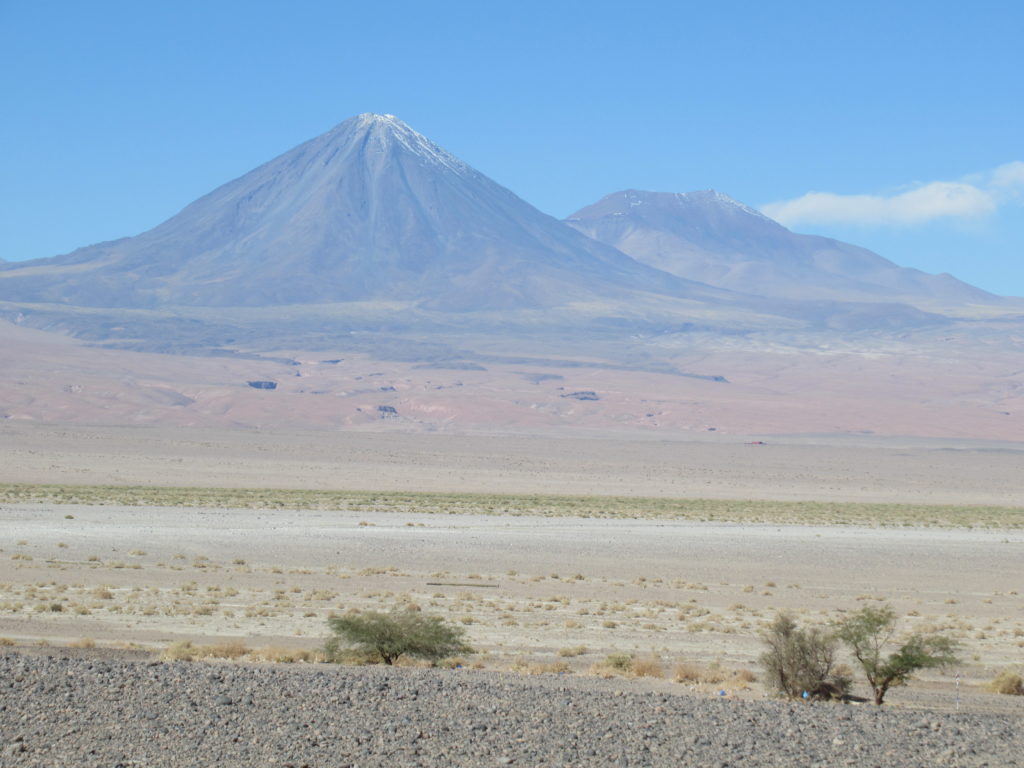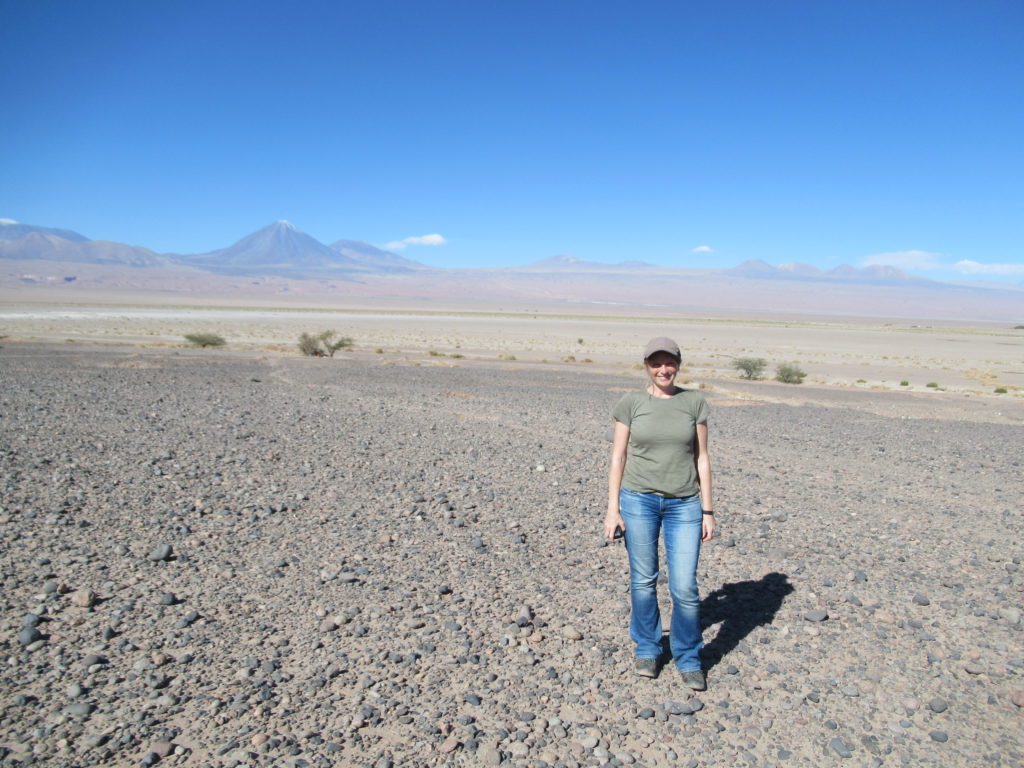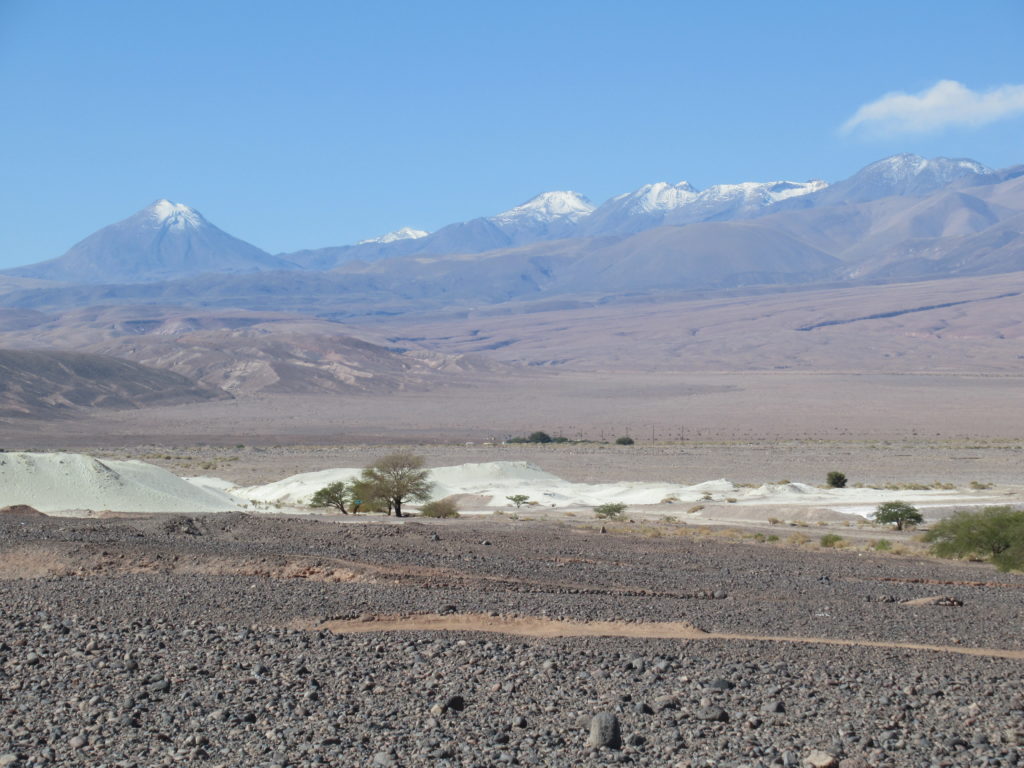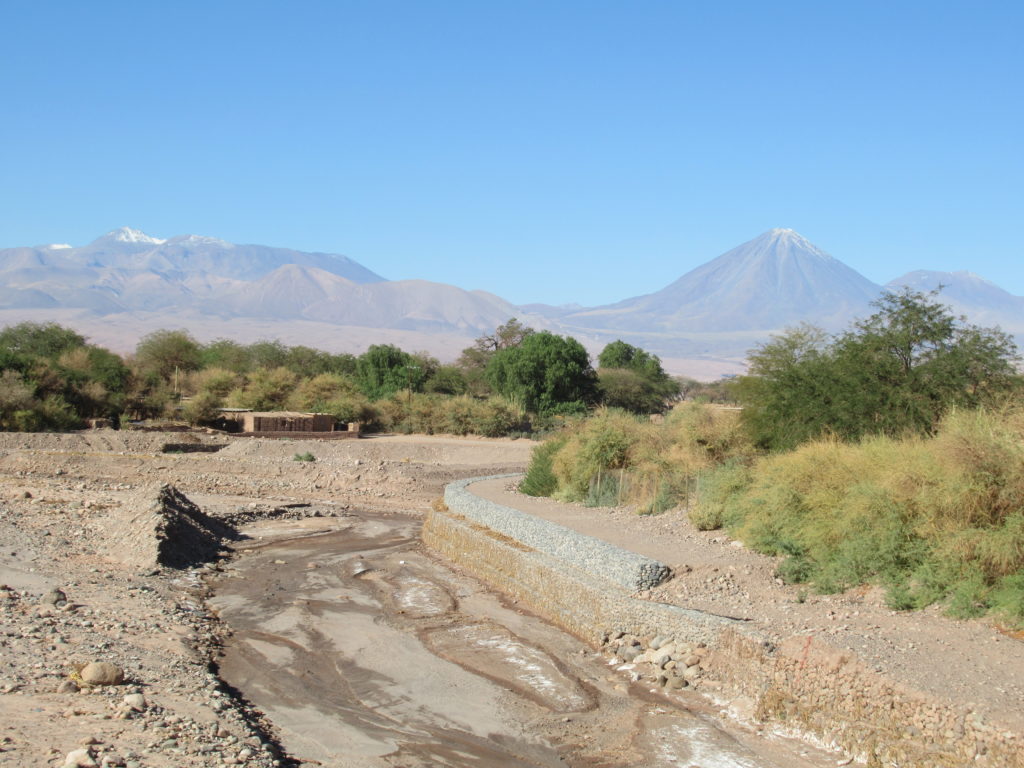 BUT there's one thing that made San Pedro even better… a lady selling mote con huesillos in the carpark… however, this mote was different… she'd gone one step further and added cinnamon to the mote juice… AND NOT ONLY THAT…. she also gave you a FREE top up after you had finished the first one!!!
I may well have previously given out the 'best mote' award…. but I take it all back…..
I hereby declare the award… for the best mote con huesillos… in the whole of Chile (and possibly the world – it is only found in Chile after all…)
…goes to…
The lady in San Pedro! 🙂 🙂 🙂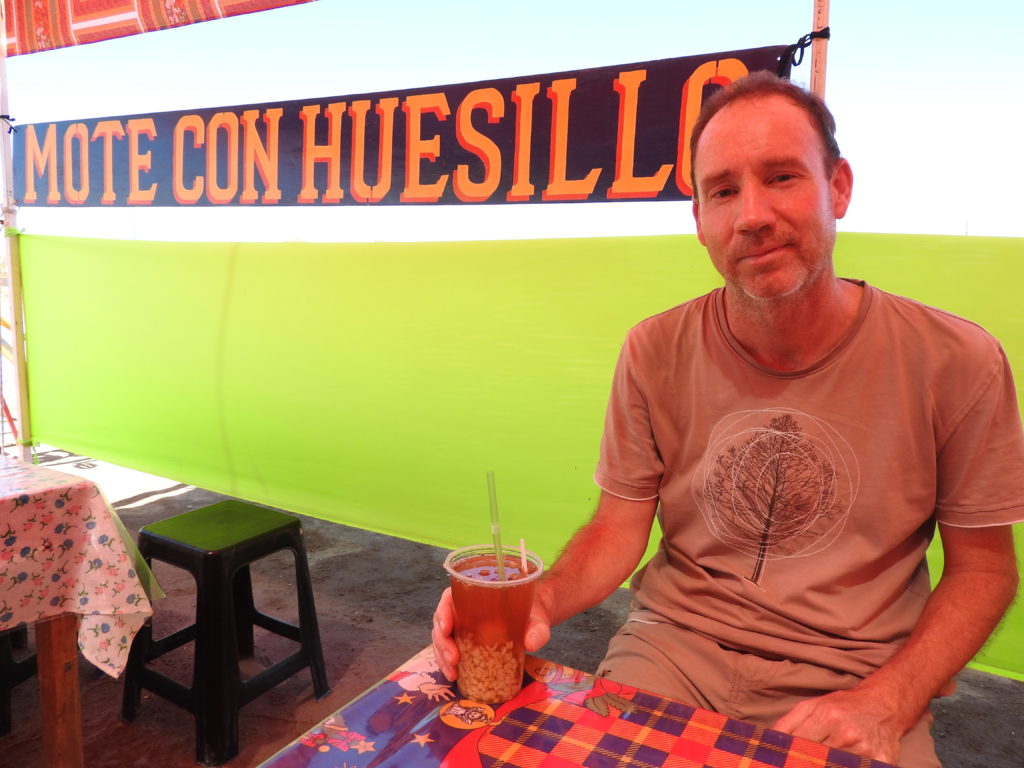 Here's looking forward to being back in San Pedro soon, and having another mote con huesillos… not to mention being more organised and getting on some tours!!!! 🙂 🙂