Estamos en Santa Ana de nuevo
It was time to head back to Santa Ana, this time to hang out with the parents of the El Salvadorian backpacker we had met in Aldea Luna!! And while that might seem quite a bizarre thing to do – given our advanced ages, it turned out that we were closer in age to her parents… yes, each day we realise we are not the average backpackers!?!
Our second time round in Santa Ana proved to be very enjoyable…
Almost immediately on arrival (we managed to get a shower in, but not much else) our friend's parents arrived at our hostal to collect us and take us for lunch.
Her parents were absolutely lovely and we were grateful that they slowed their Spanish down a little so we could understand the majority of what was being said… – well, that's our take on it – to us it still felt quite fast! But I'm sure that to them they felt like they were speaking way slower than usual! 😉
They drove us to the area near Lake Coatepeque to a pretty fancy restaurant called La Pampa – it had a pretty awesome view of the lake, and AMAZING food! PB and I both had the fish main with platanos filled with prawns and a side of vegetables, which came with either tortillas or garlic bread… YUM!
Lunch with them was quite different to the typical lunches we'd had to date on the trip… even our 'splurge lunch' overlooking Lake Coatepeque last time round in Santa Ana looked weedy after this!!!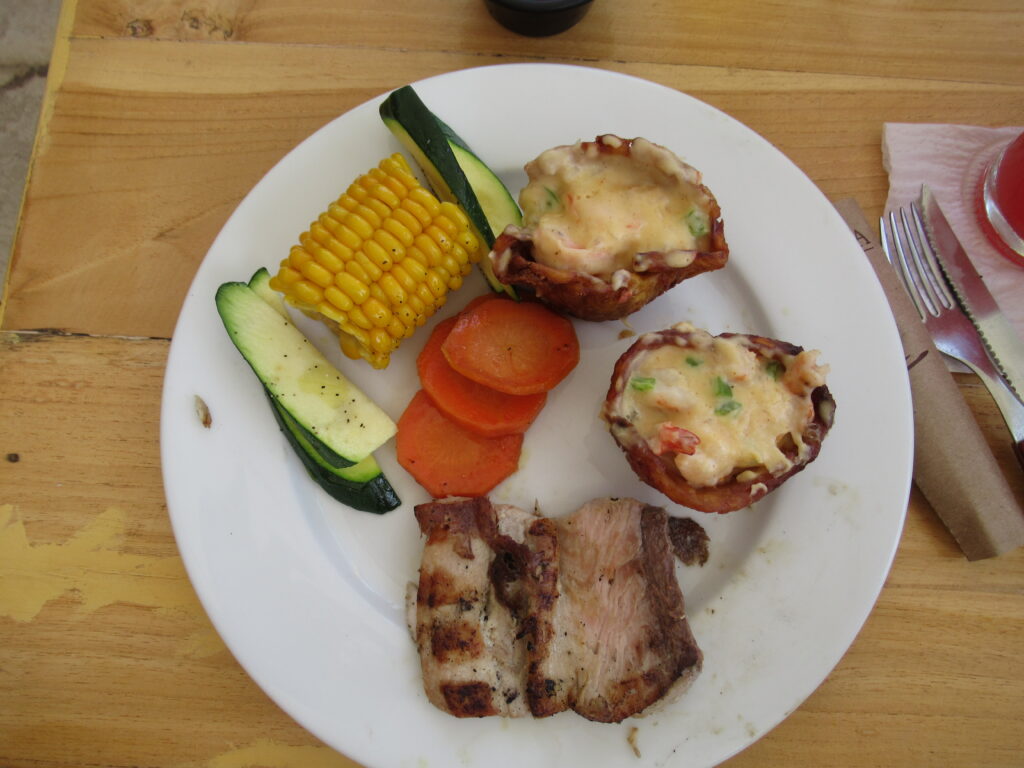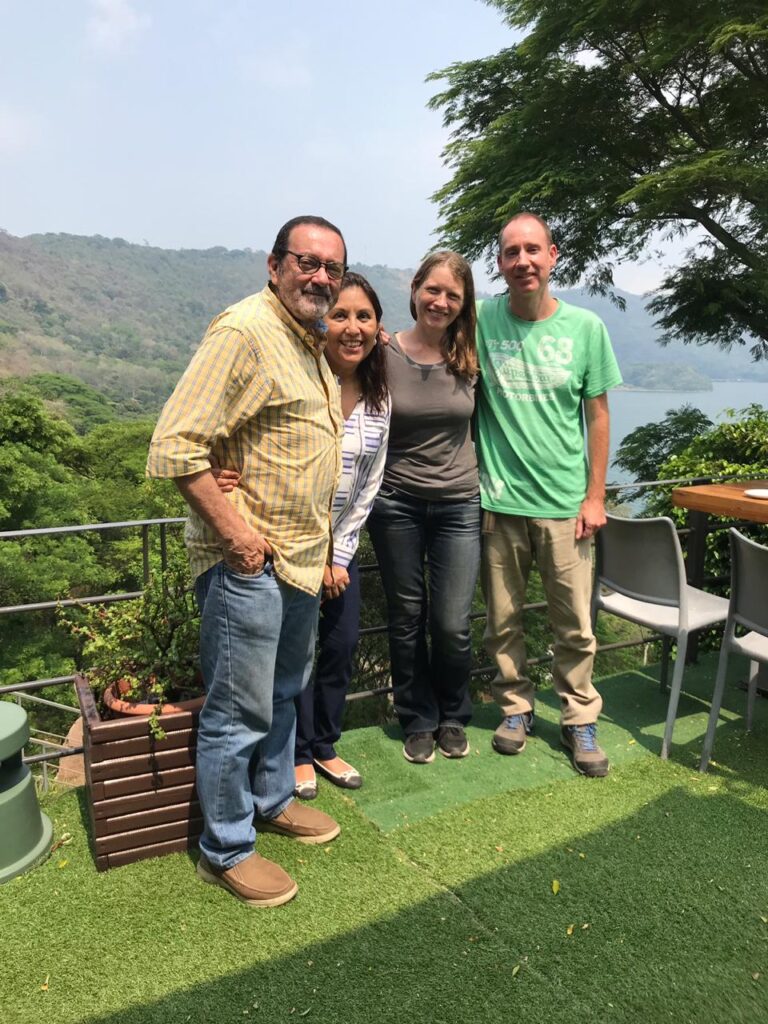 After lunch we dropped our friend's mum back at work… and her dad stayed with us for a few hours to give us a personalised tour of Santa Ana. It was a really nice afternoon in the centre – we visited the cathedral and the theatre and finished off the tour at Sans Rival – the best gelato place in Central America! The theatre was actually pretty impressive inside, and from the top floor you had quite a nice view of the main square. Interestingly the theatre building used to be a bank… so in the basement there is a huge vault that you can go inside and see old bank notes and coins of El Salvador.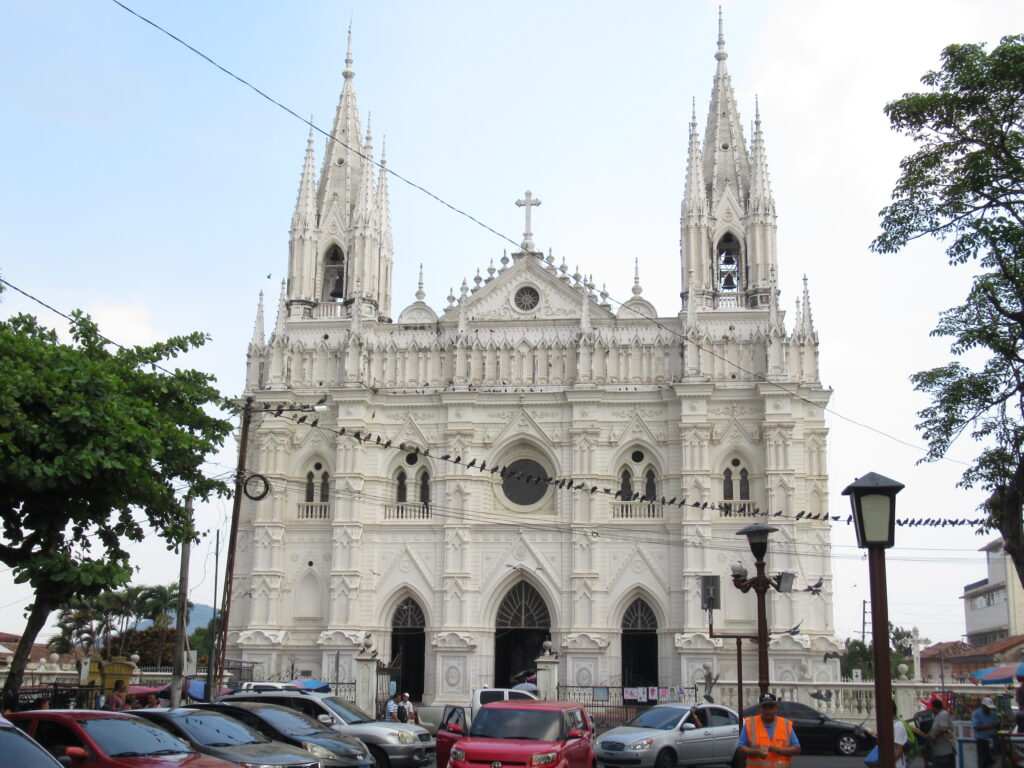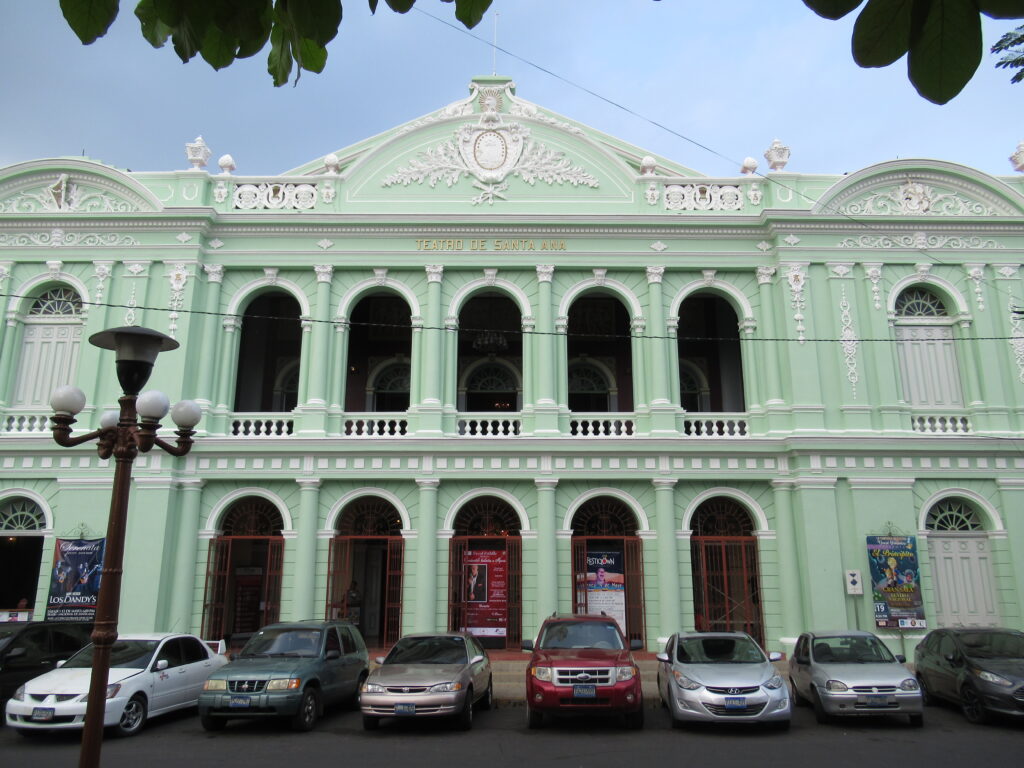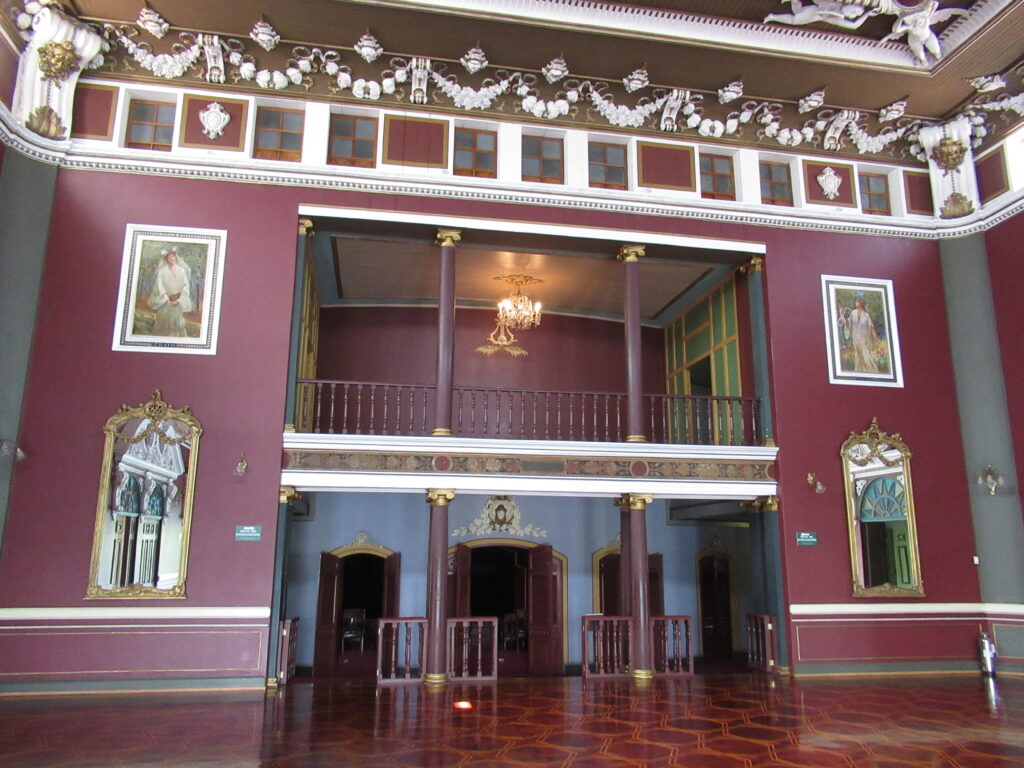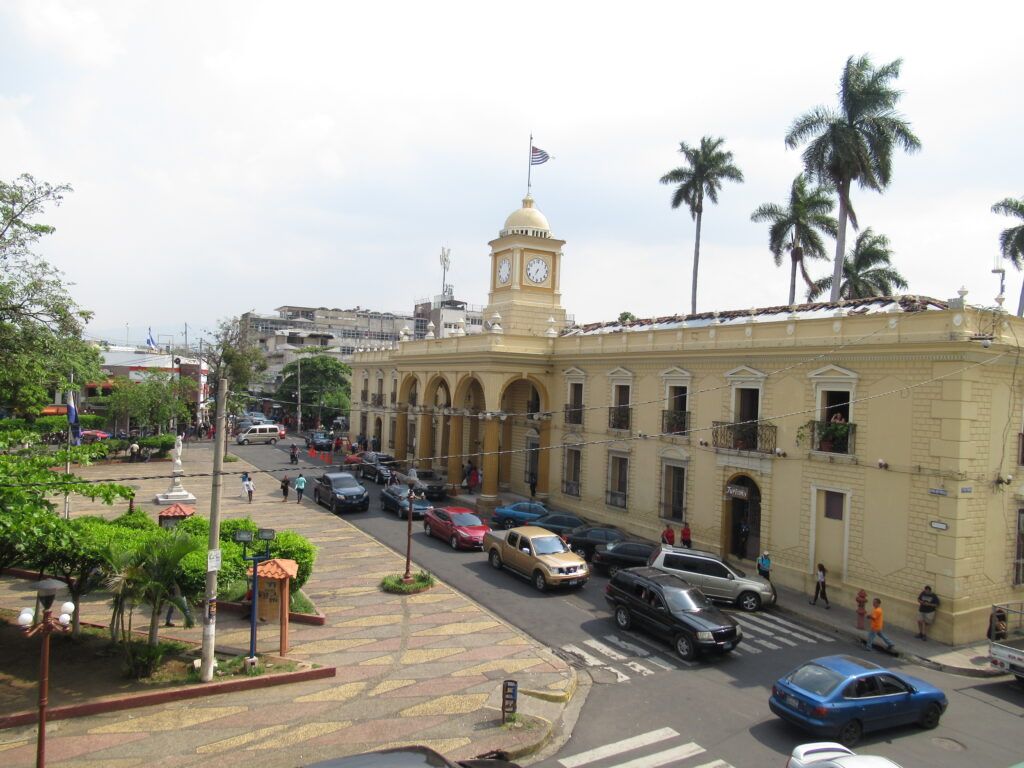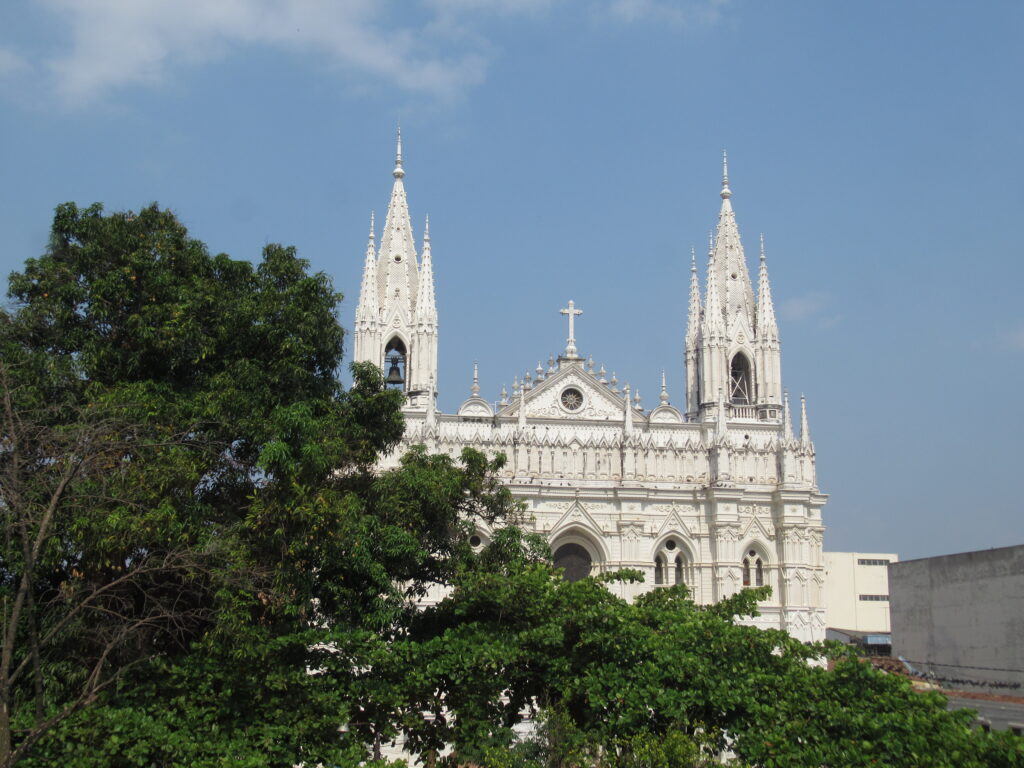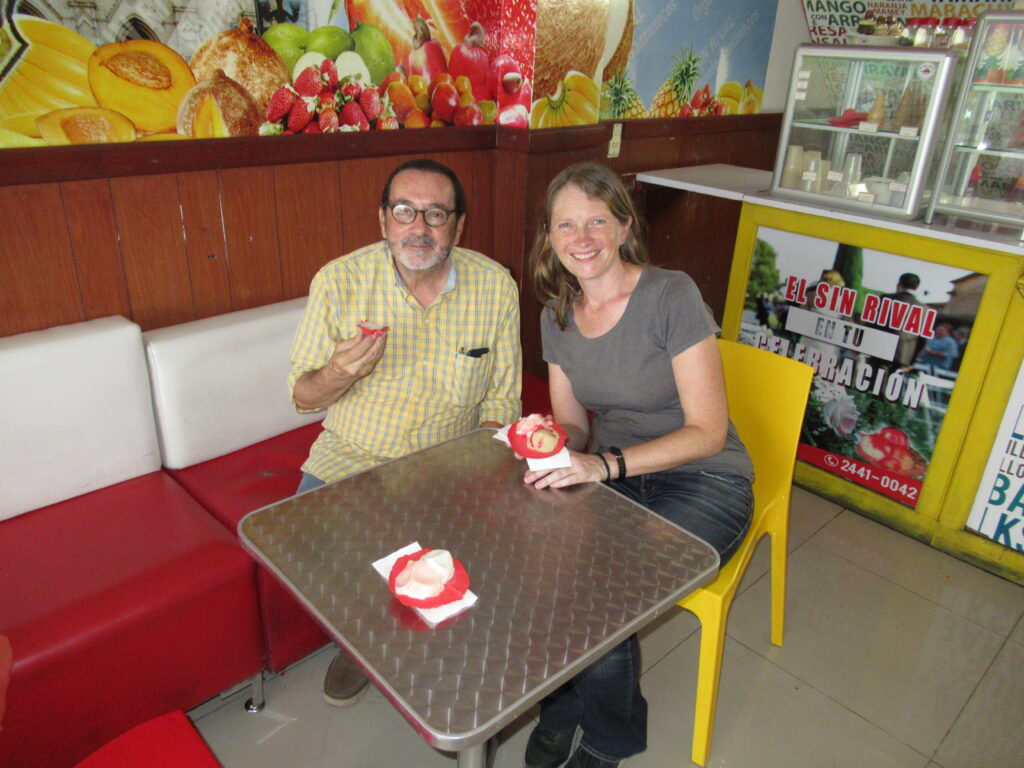 We had a most lovely day with our friend's parents in Santa Ana…
We also spent the following day in Santa Ana – unfortunately we couldn't justify a return visit to La Pampa for lunch, instead we took a trip to the Metrocentre – a mega mall on the edge of town – in order to find a functioning ATM!!!
What can I say, but we loved El Salvador, and were already planning where to go on our next visit to this awesome country and we hadn't even left! But our shuttle to Honduras was booked for the following day, so this was our last stop in El Salvador.