Estamos en Santa Cruz (de nuevo!)
Back in Puerto Ayora in Santa Cruz it was time for the final 3 day/4 night leg of our Galapagos adventures…
Puerto Ayora take two, was equally enjoyable as Puerto Ayora the original visit! Although in some ways it was easier the second time round as we didn't even need to waste time looking for good food and coffee – we just headed back to the places we'd been to before 🙂 🙂 Too easy!!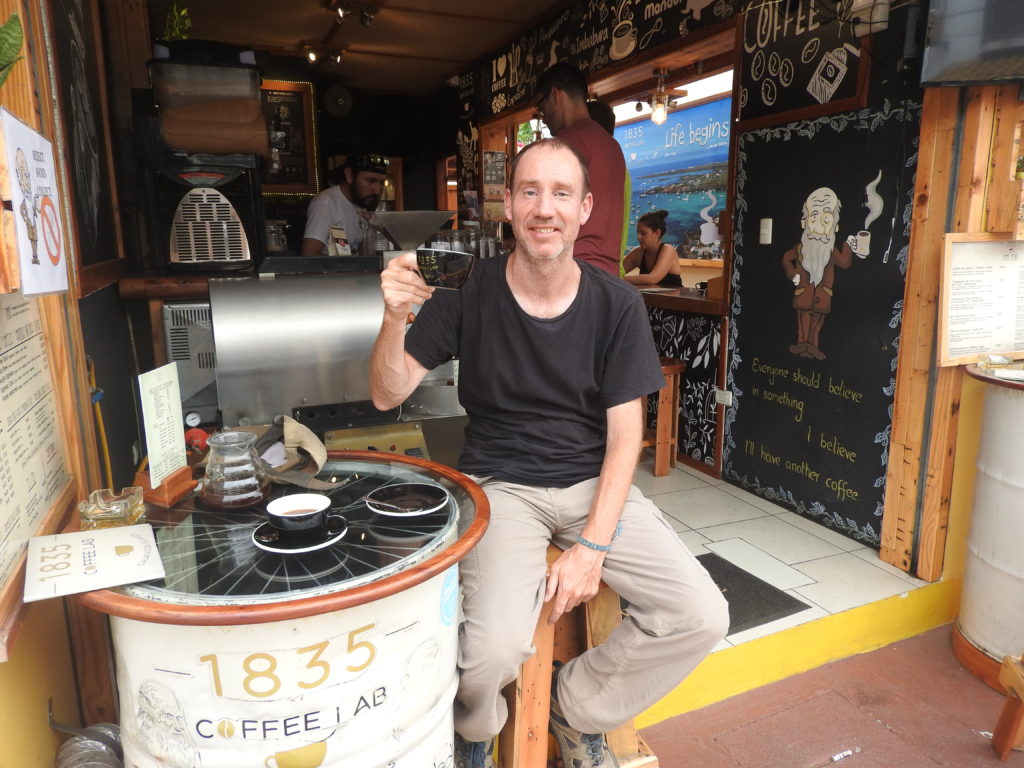 Although there was one place that we went to that we hadn't been to before… The Santa Cruz Brewery 🙂 Now this craft beer place has got it right… give new customers a paddle of beer to taste – on the house – so they know what to order… Why isn't every microbrewery set up this way?? 😉 After our FREE beer tasting paddle we settled upon a beautifully crafted bitter, followed by an IPA… if we'd had to pay for the paddle we might not have had two each! 🙂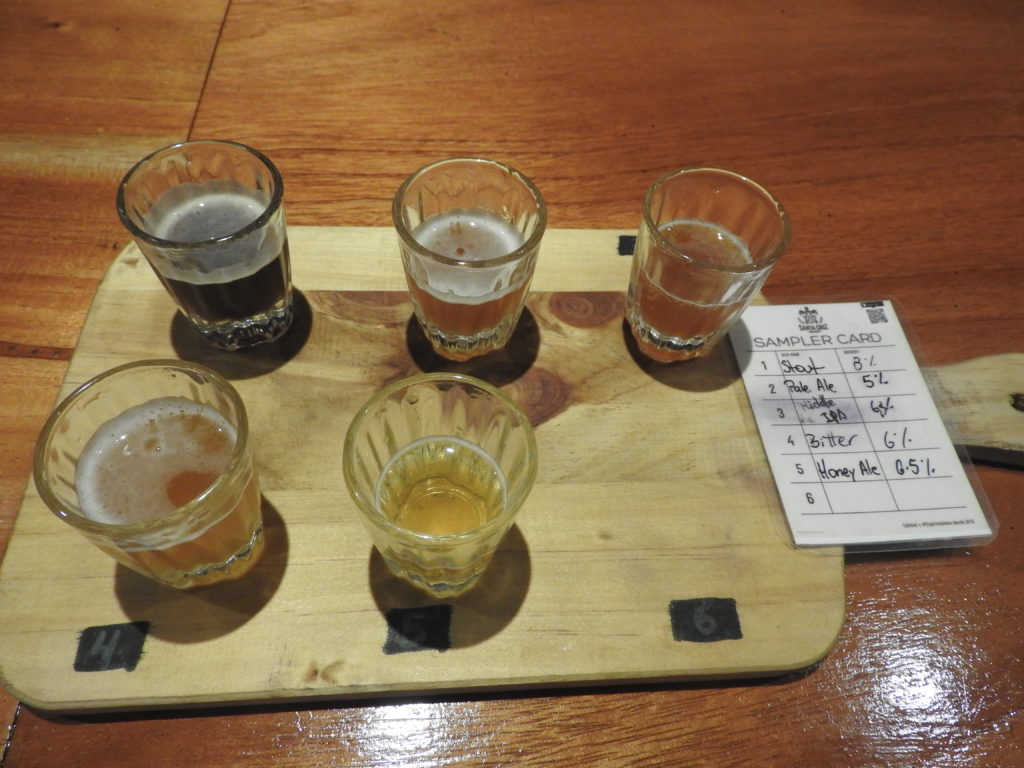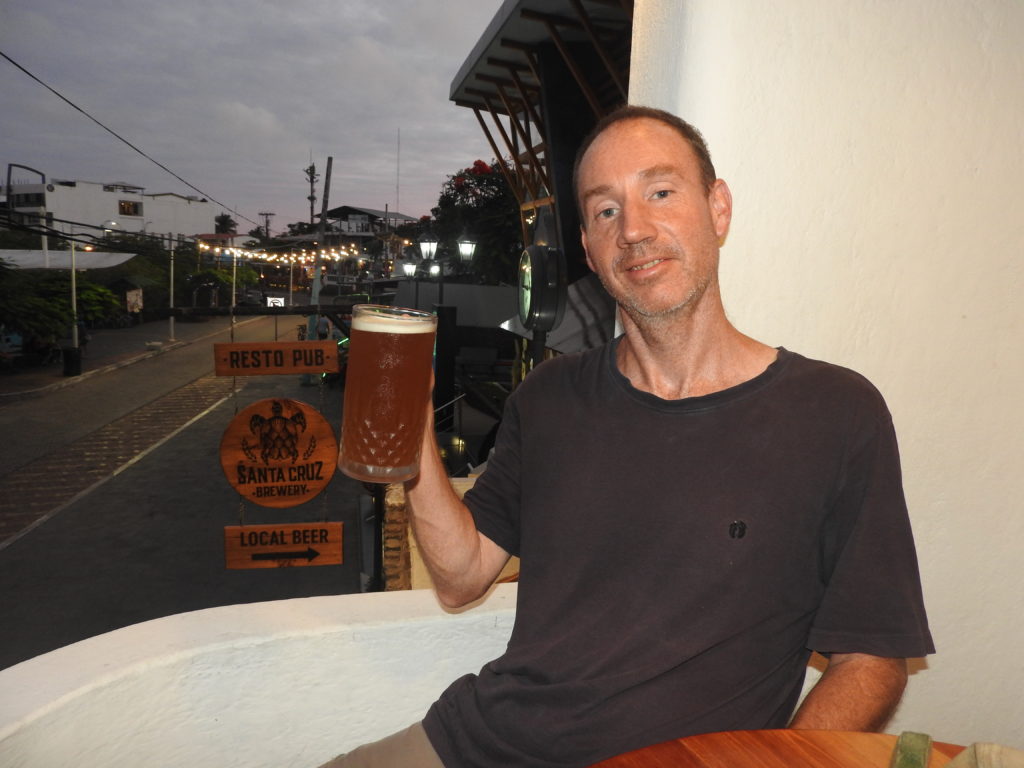 Having visited most of the places on our 'must-see' list last time were were in Puerto Ayora – we were left with ONE new place to check out, and then heaps of time for relaxing and seeing all our favourite stuff a second time round – PLUS heaps of time for eating and drinking 🙂
First stop on our trip down memory lane was Playa La Ratonera – Ratonera Beach – near the Charles Darwin Research Station. The best spot by far in Puerto Ayora for peace, tranquility AND marine iguanas 🙂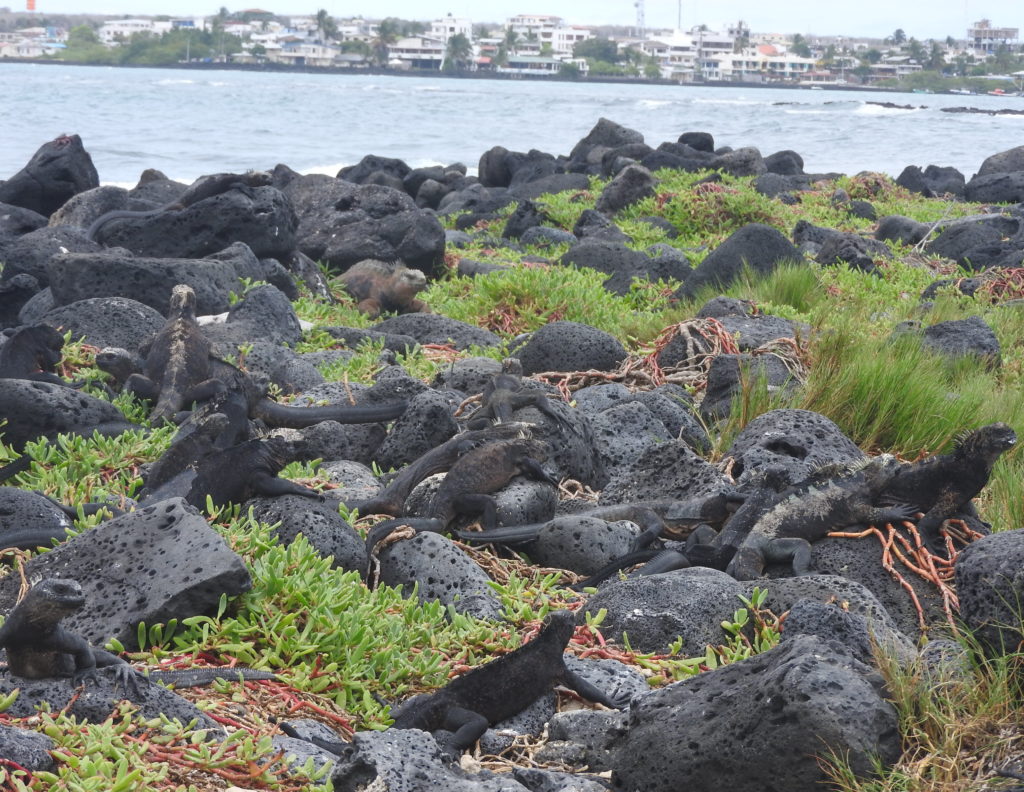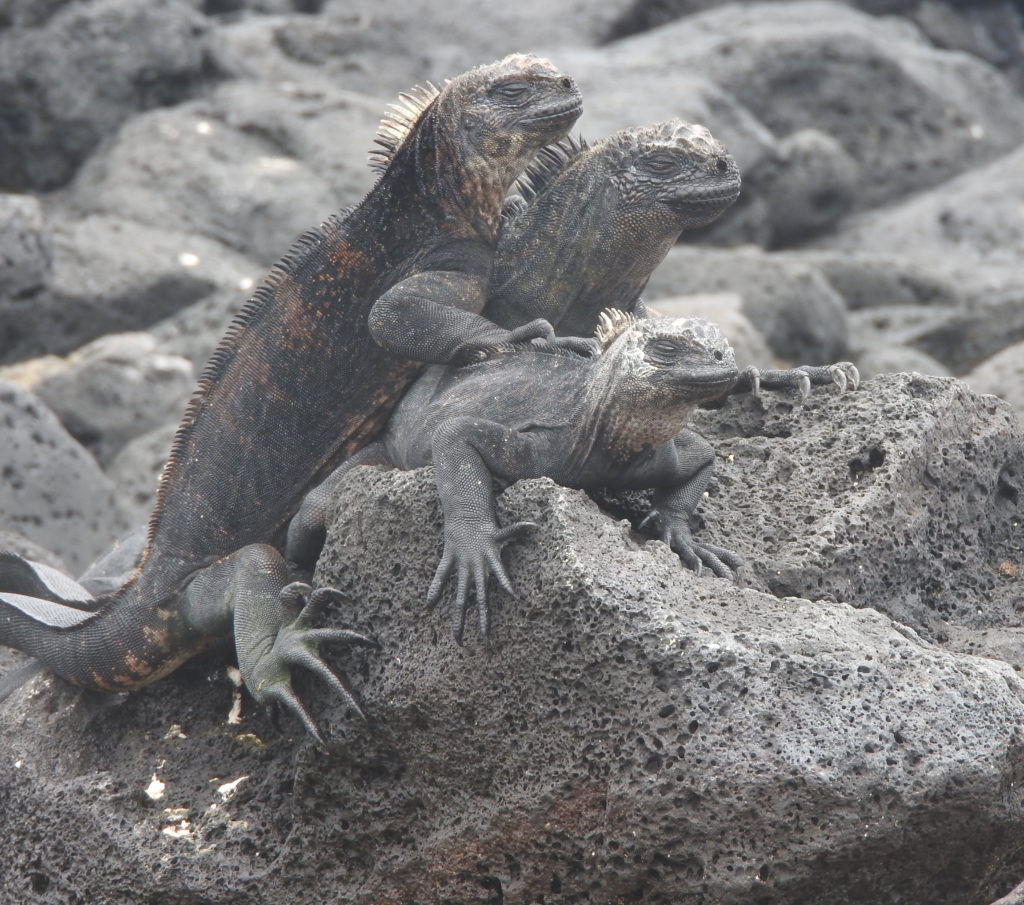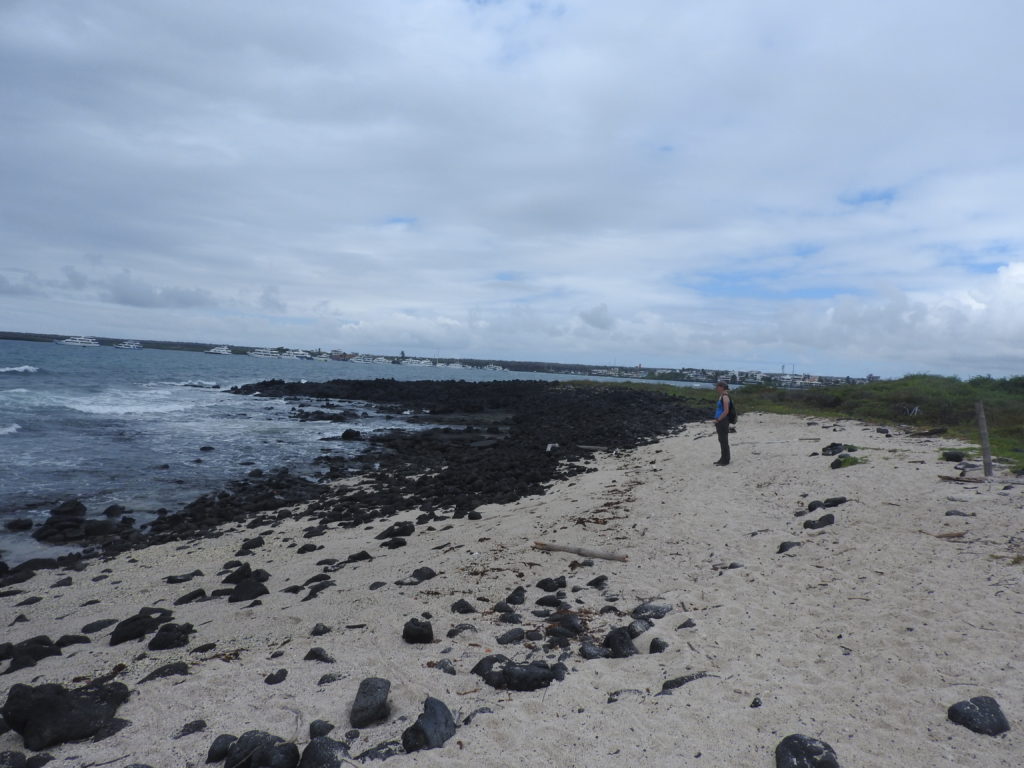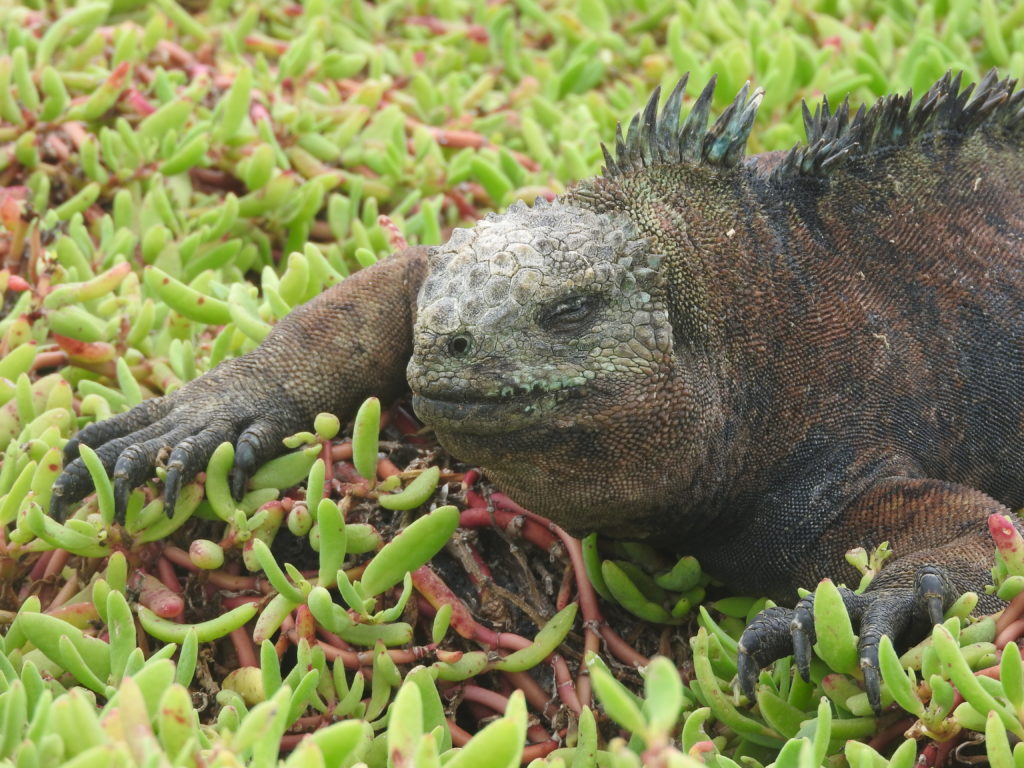 Our second return visit was to El Chato Ranch… Seeing Galapagos giant tortoises in the wild is an experience that can't be beaten 🙂 We retraced our steps – bus to Santa Rosa… and then walk to El Chato Ranch – which was understandably a bit quicker the second time round as we weren't stopping every 5 minutes or so to shout 'Tortoise!', or take a picture of said-tortoise… we easily could have, but we'd kind of agreed before we went that we would show some kind of restraint!
On arrival in El Chato Ranch we walked the trails, and drank coffee… a perfect day on the Galapagos!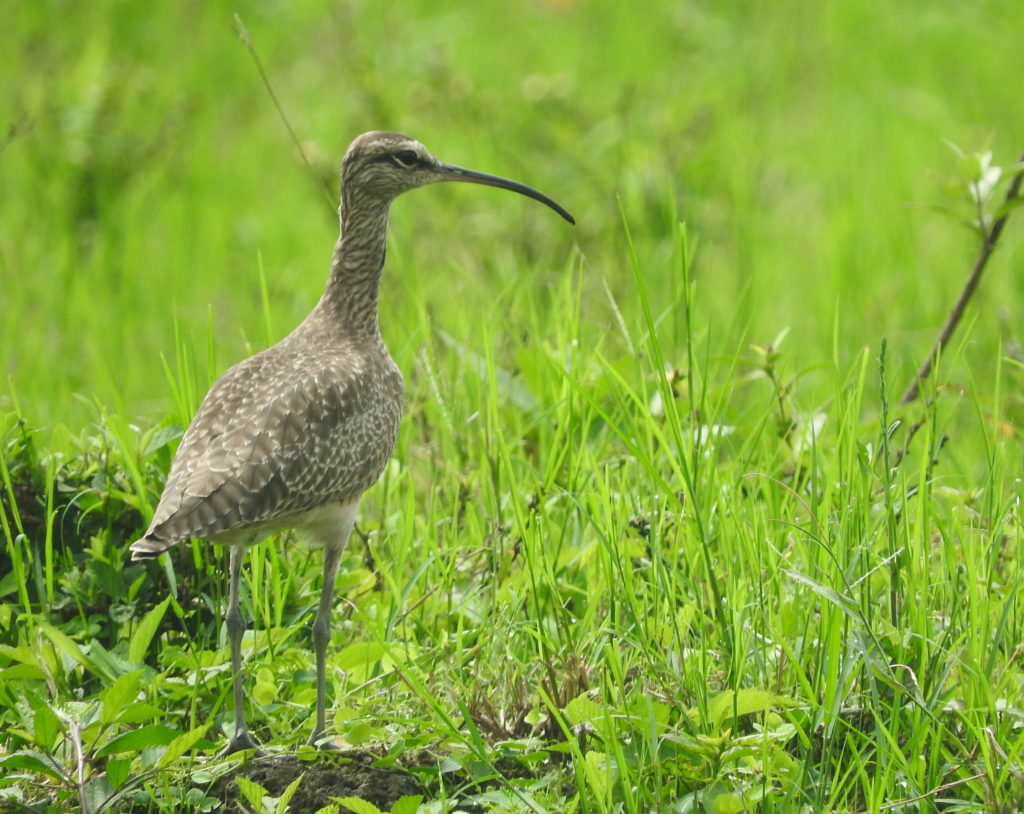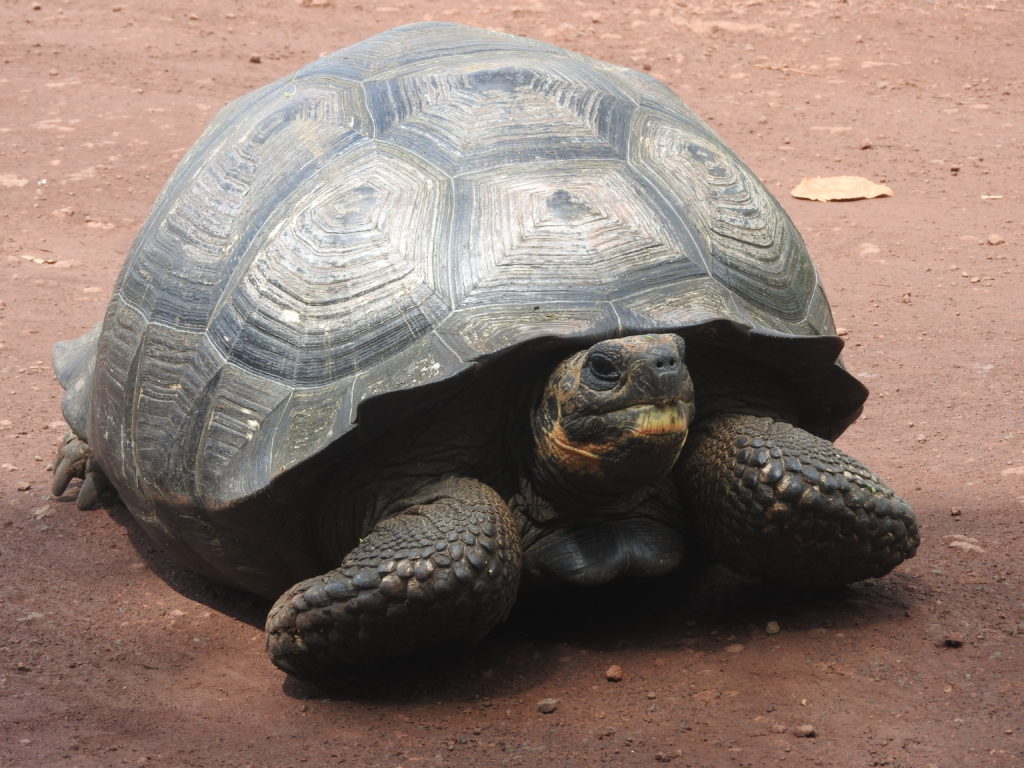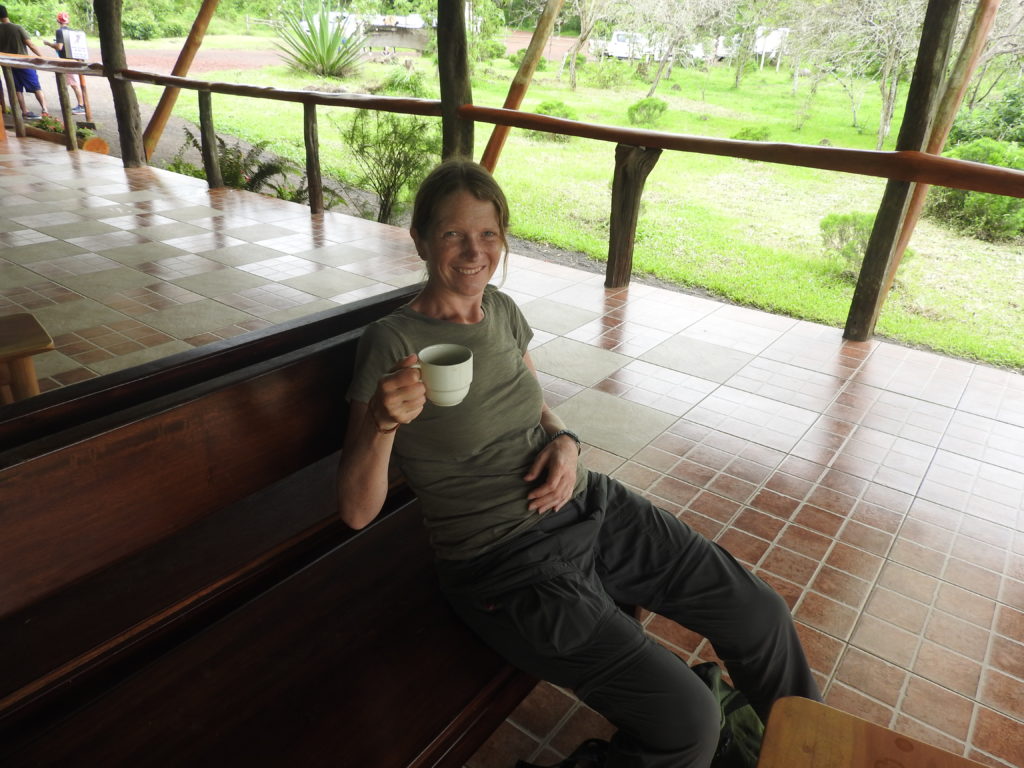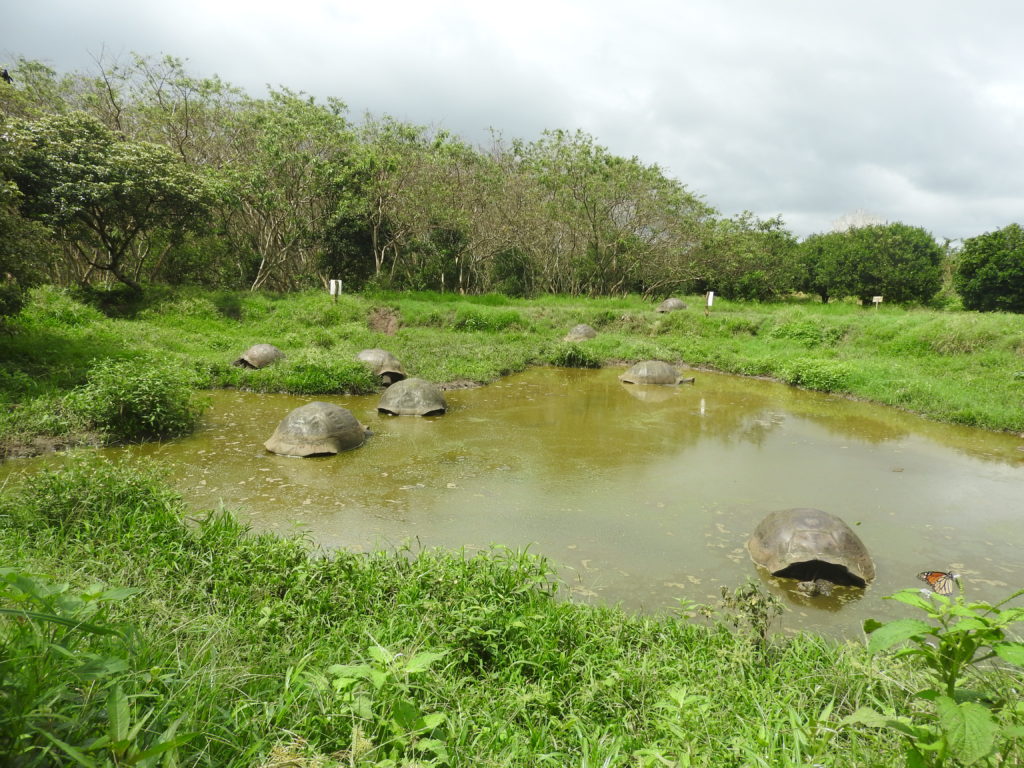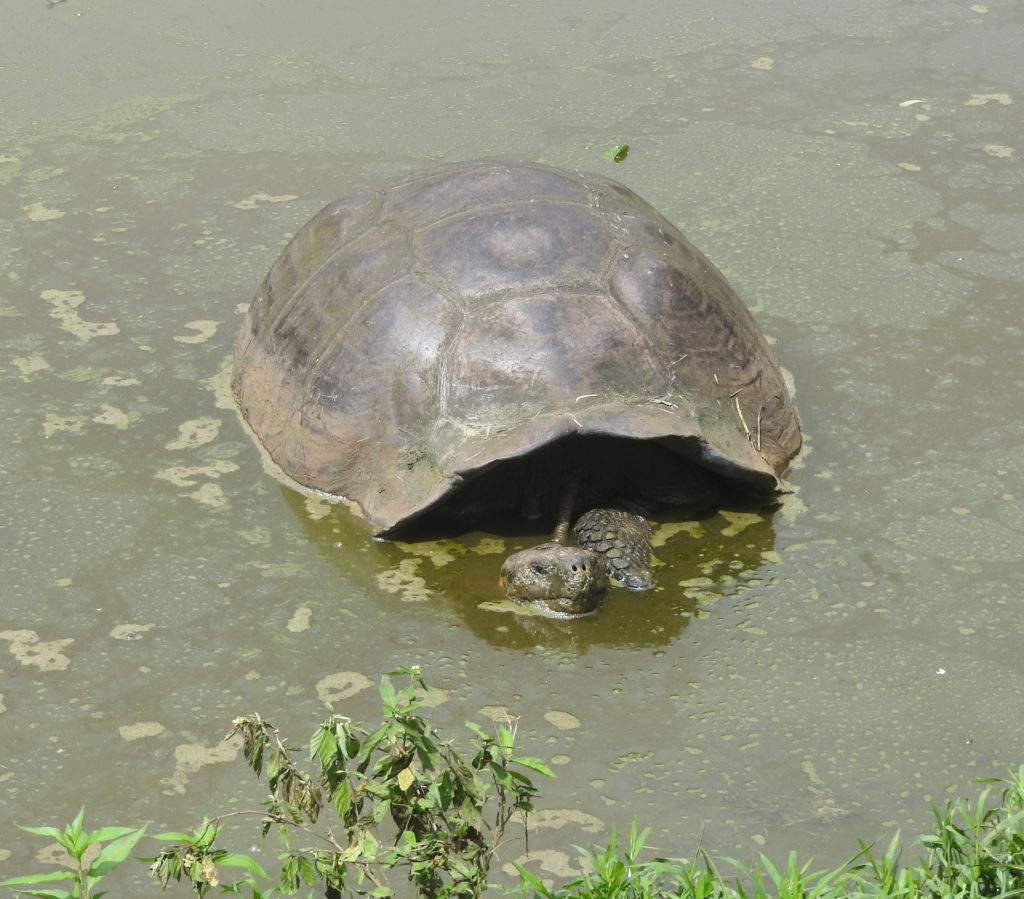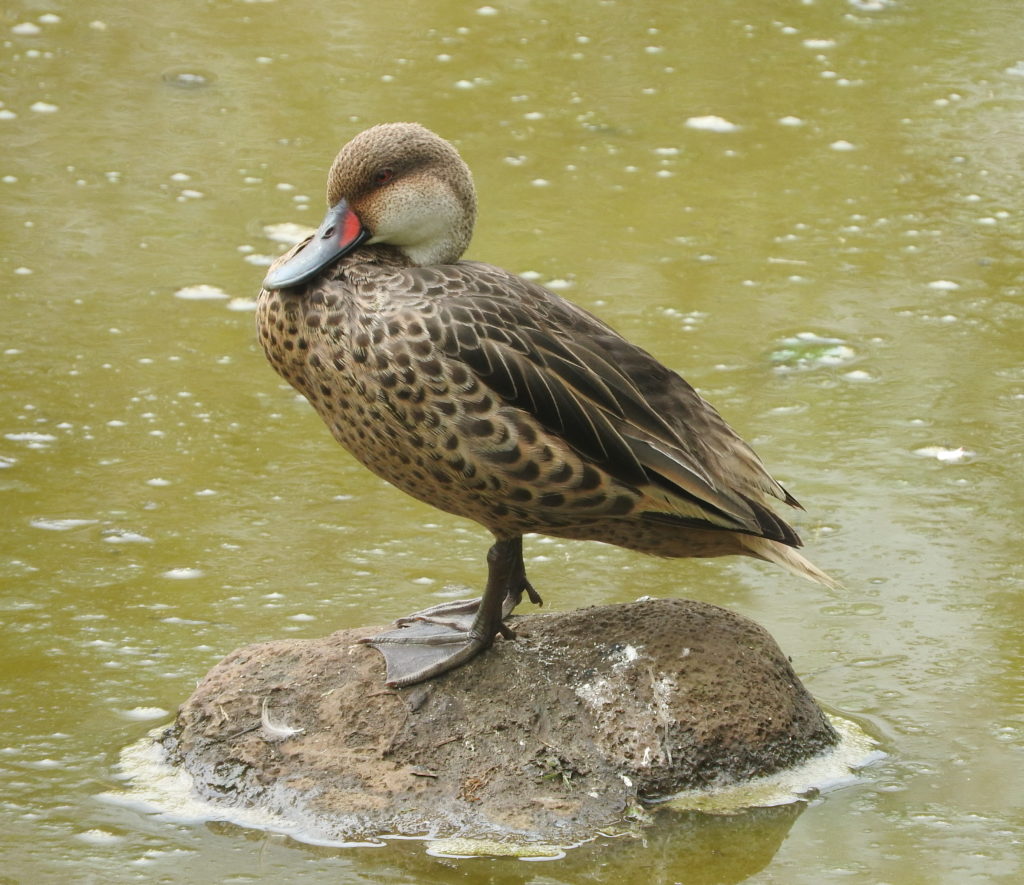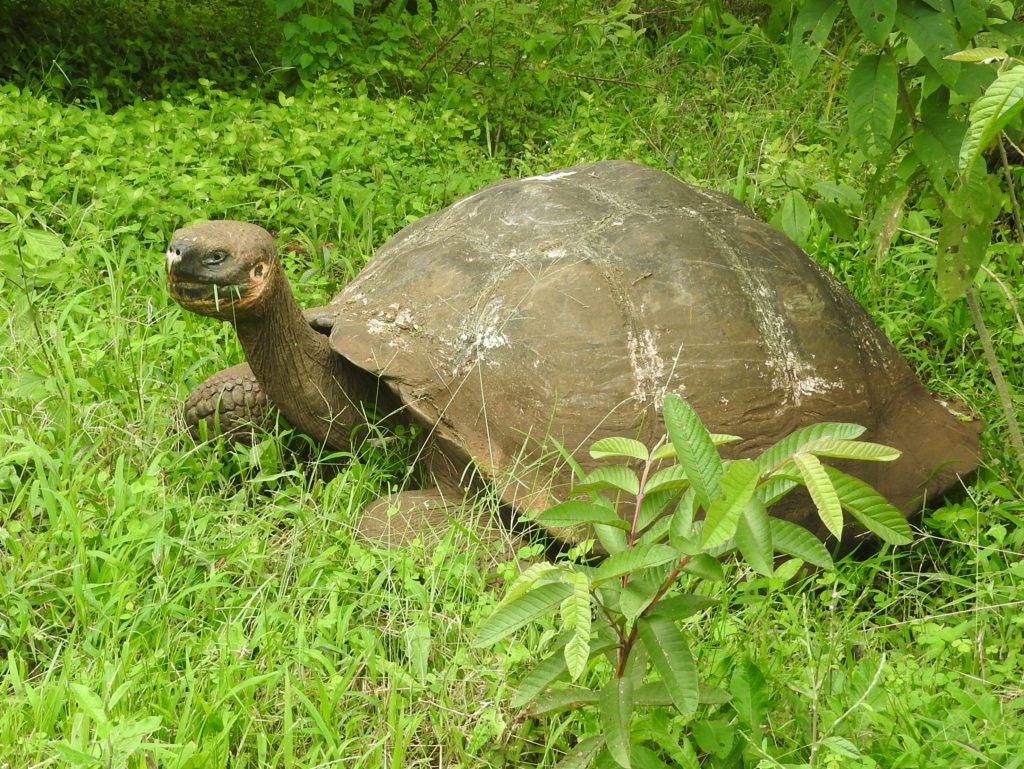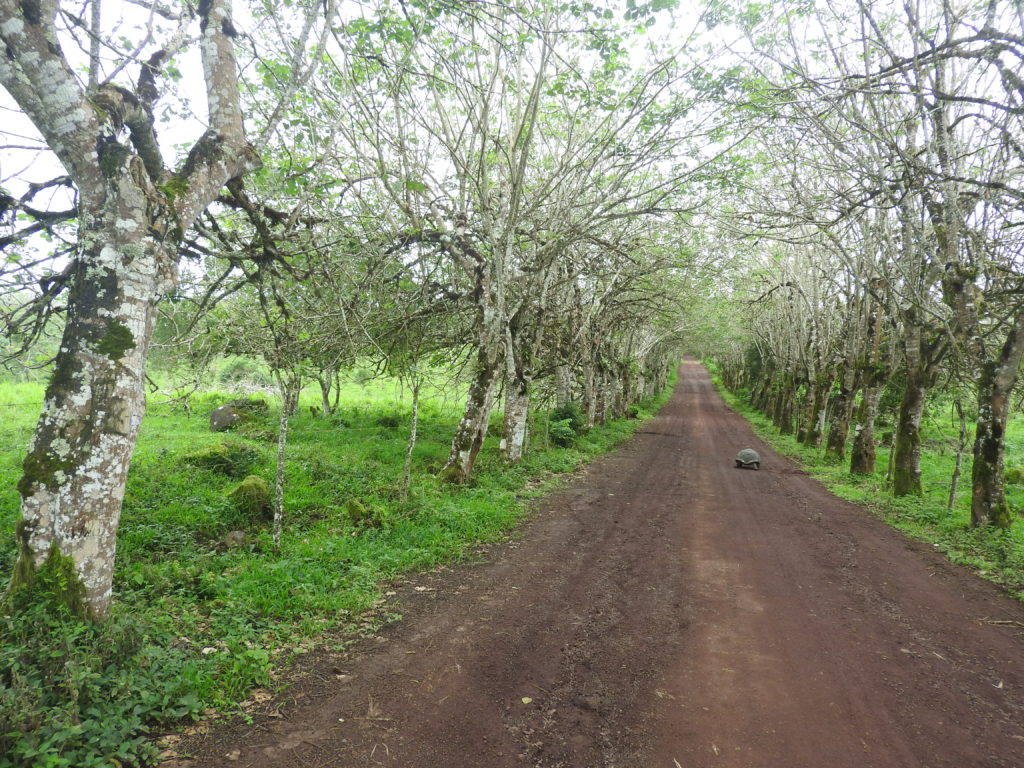 When we woke up on the morning that we had to leave – we felt sad… it might sound ironic, given that we'd still be travelling, but we were 100% sure that when we woke up the next day in Puerto Lopez – we would officially have post-holiday blues.
Galapagos had been like no other part of the trip so far… it had been AWESOME X 1000 🙂 🙂