Las grietas is quite a popular spot to visit whilst on Santa Cruz – it's another spot that doesn't require a guide, and it's an easy walk over there. Although technically speaking it's only an easy walk if you are staying in a fancy hotel! Yes, and that's because the walk starts from Angermeyer point – which is actually a water taxi ride away from the town centre. The area around Angermeyer point is home to a whole bunch of fancy hotels – so if you are staying in one of those, then you don't need the water taxi.
You have probably guessed that our accommodation wasn't in this area :-), and so off we went to the pier to get the water taxi – which is more like a ferry and charges per person. Upon arrival we headed towards las grietas – the trail goes past the fancy hotels and to a place called Playa de Allemanes (German beach) – a very nice beach – which is not surprising I suppose, seeing as it's near all the fancy hotels!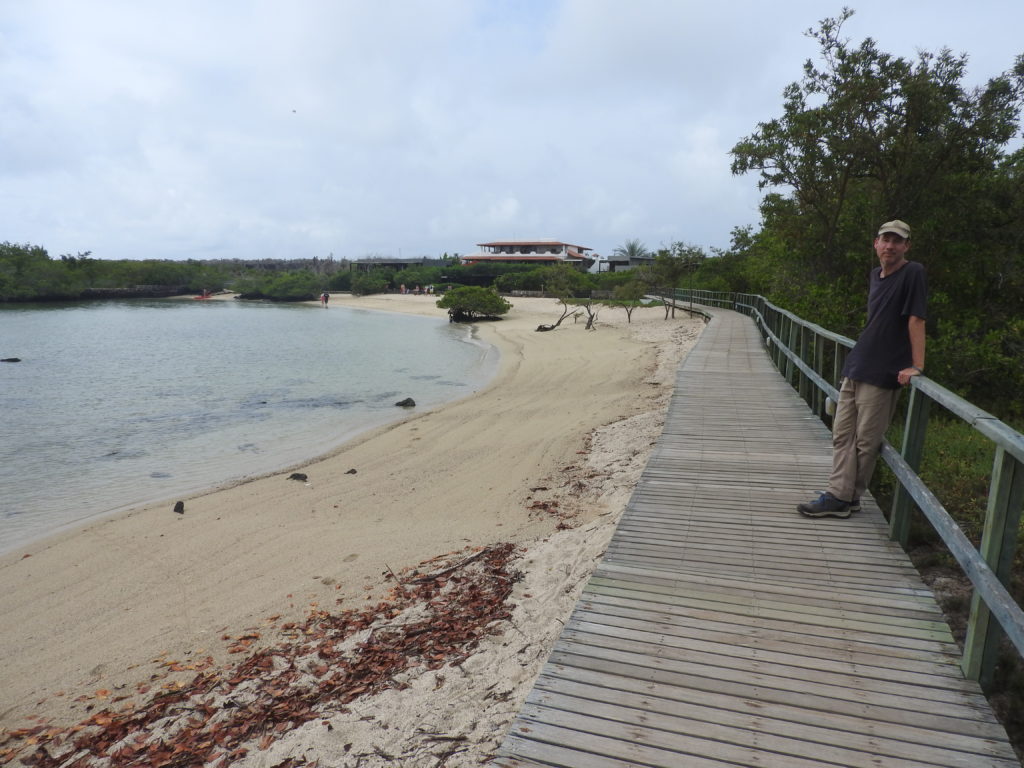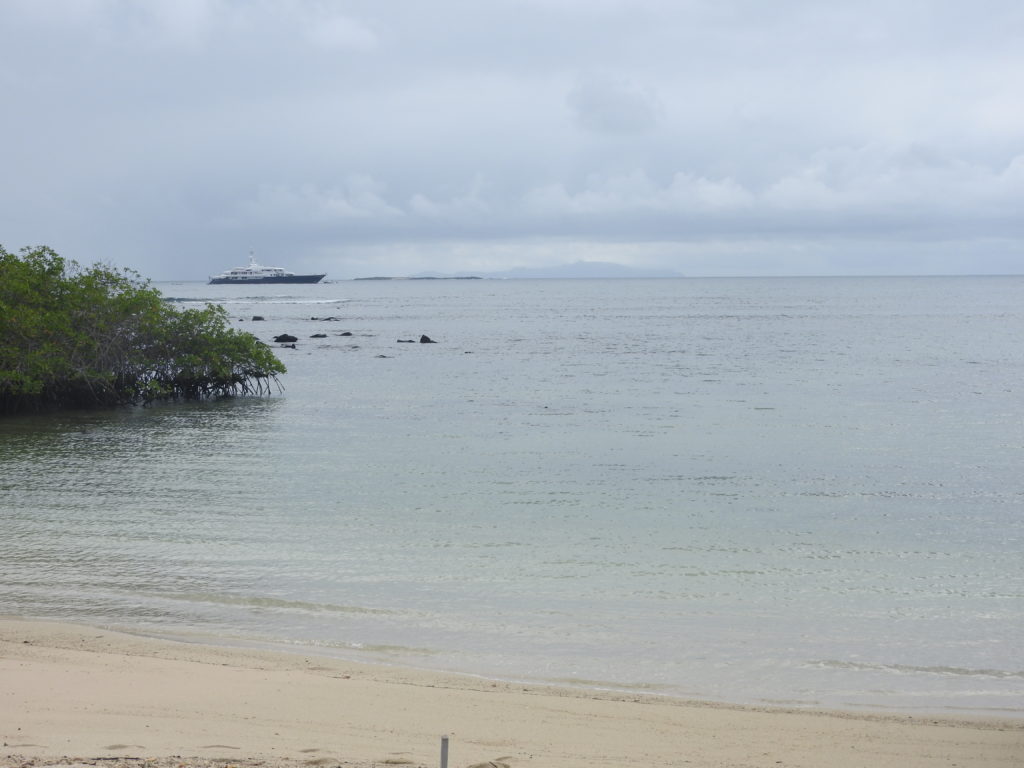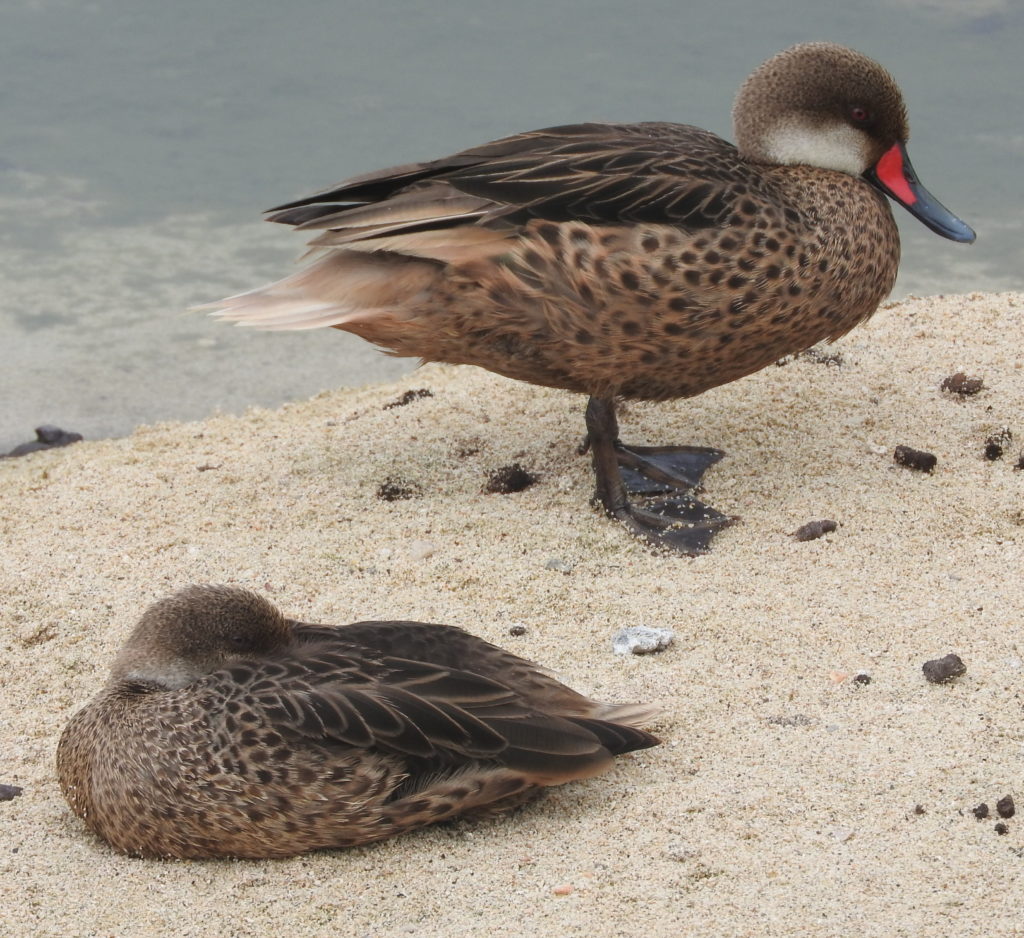 After the beach, the trail continues through cactuses and some salt ponds. Apparently salt is collected and used from the ponds.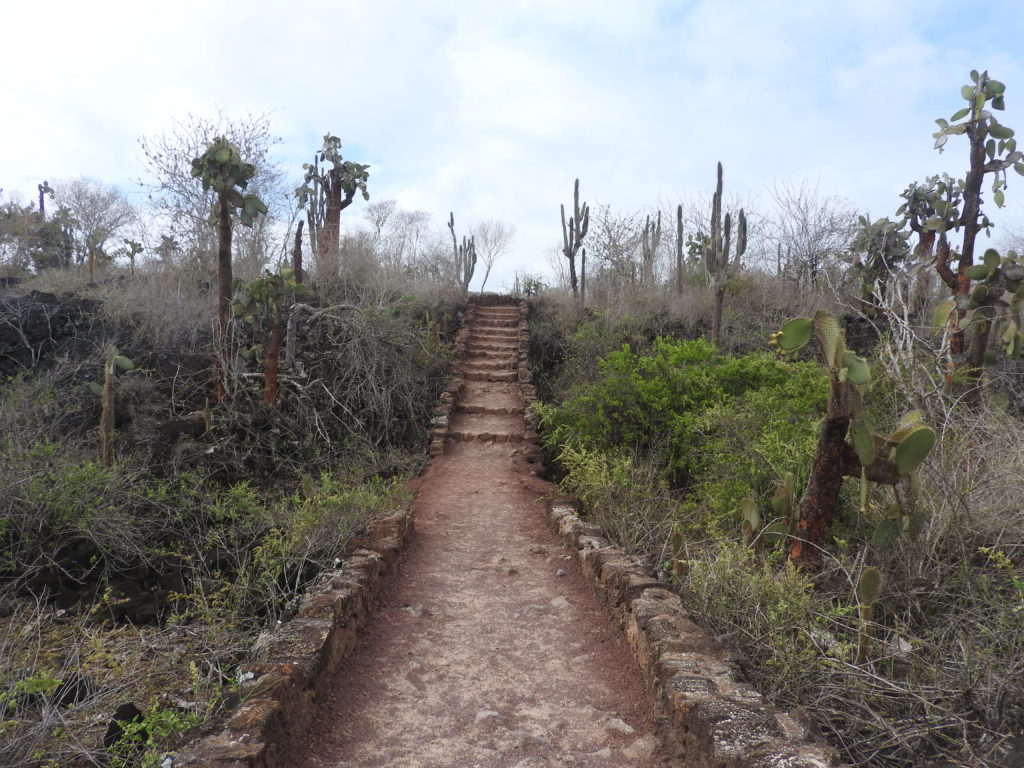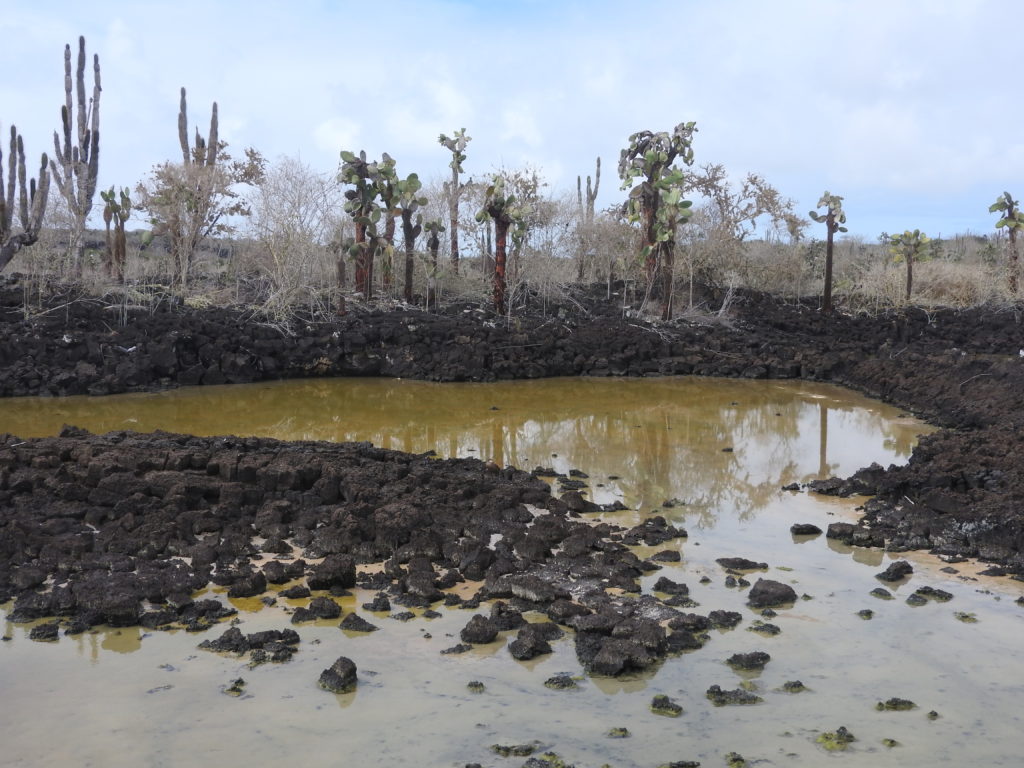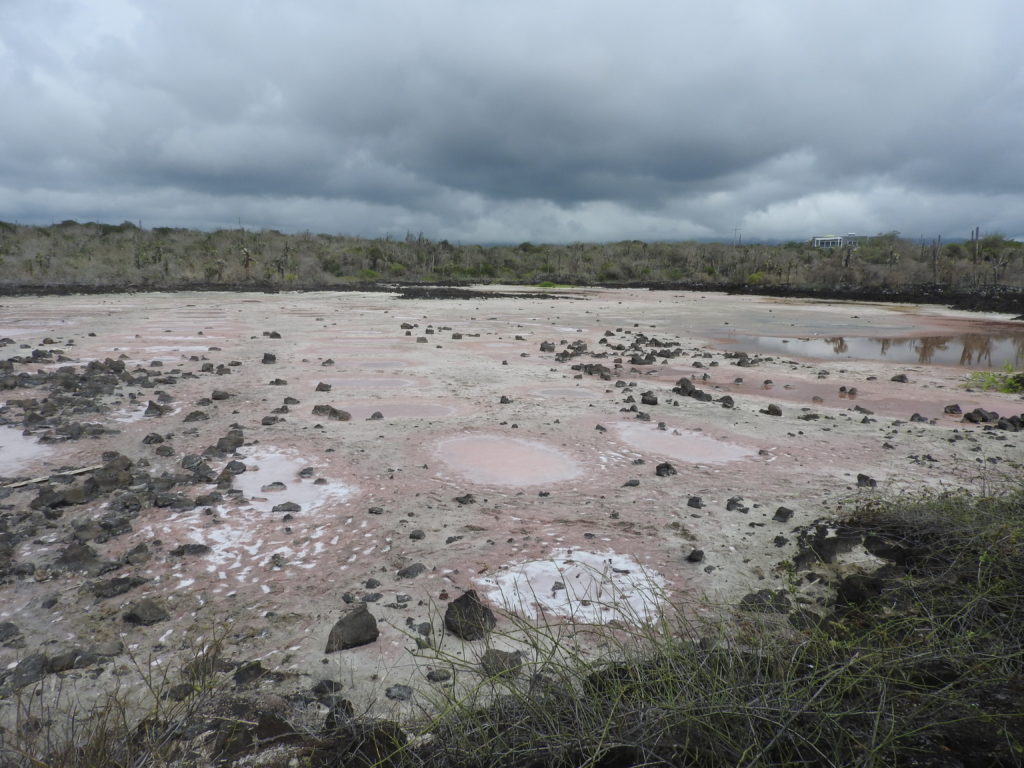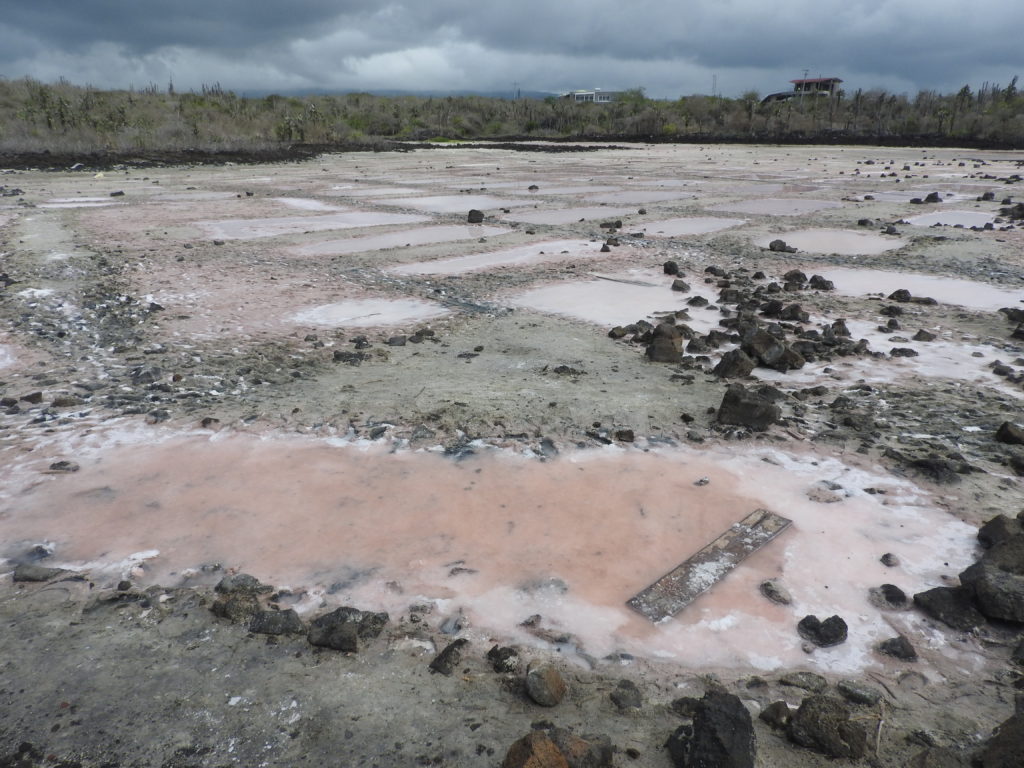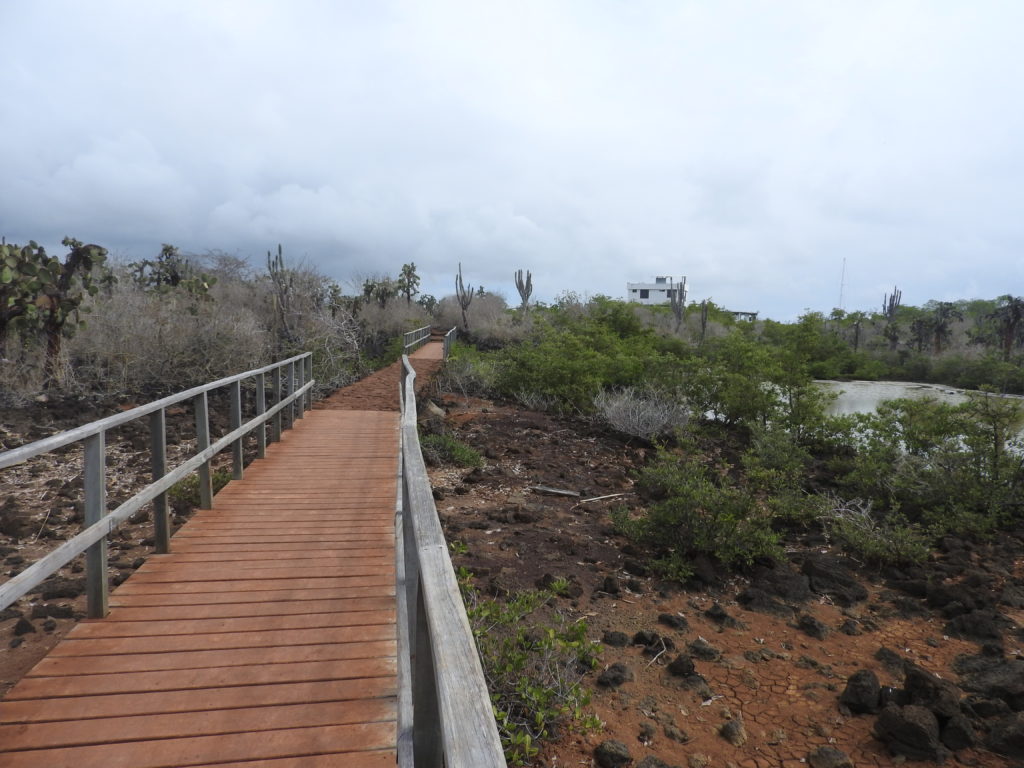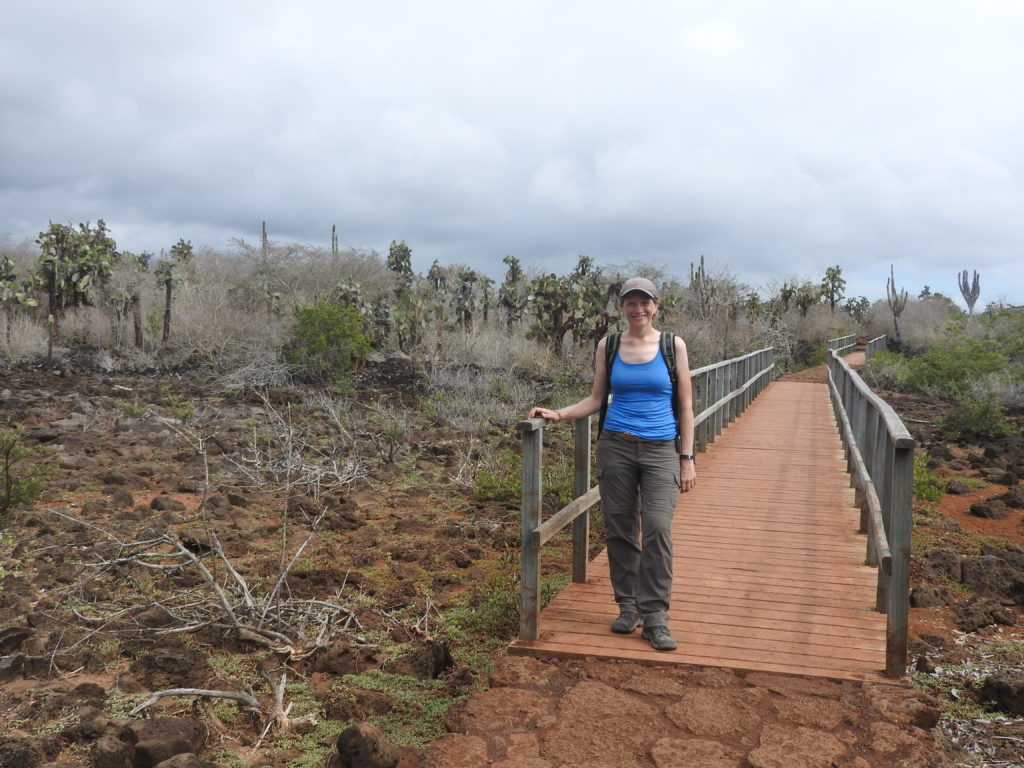 Las grietas means 'the cracks', and it gets its name because it consists of a series of fissures in the lava on the coast of Santa Cruz. Water can enter these 'cracks', and so there is a series of water-filled canyons on the edge of the island.
Access to las grietas is by an upper trail and a lower trail. The lower trail takes you to the entrance of one of these cracks, and there is a platform and steps down so that you can swim and snorkel in the crack.
The upper trail takes you up to the top of one of the cracks, where there is a mirador out to sea, and you can peer down into the crack from parts of the trail. We went up to this area first and it was really nice – very peaceful – just how we like it 🙂 Unfortunately, and very predictably, the bottom area was very crowded and full of loud noisy people jumping in and out of the water and taking selfies…. do I sound like a grumpy old man! 🙂 🙂 (Yes, that's what I aim for.. 🙂 )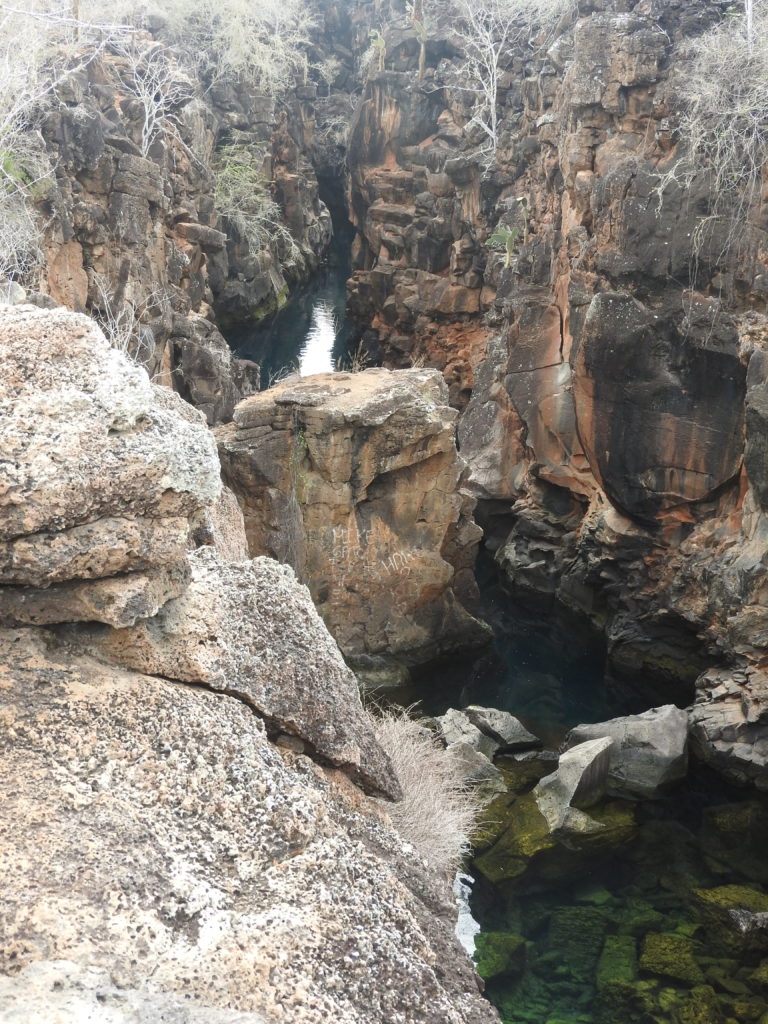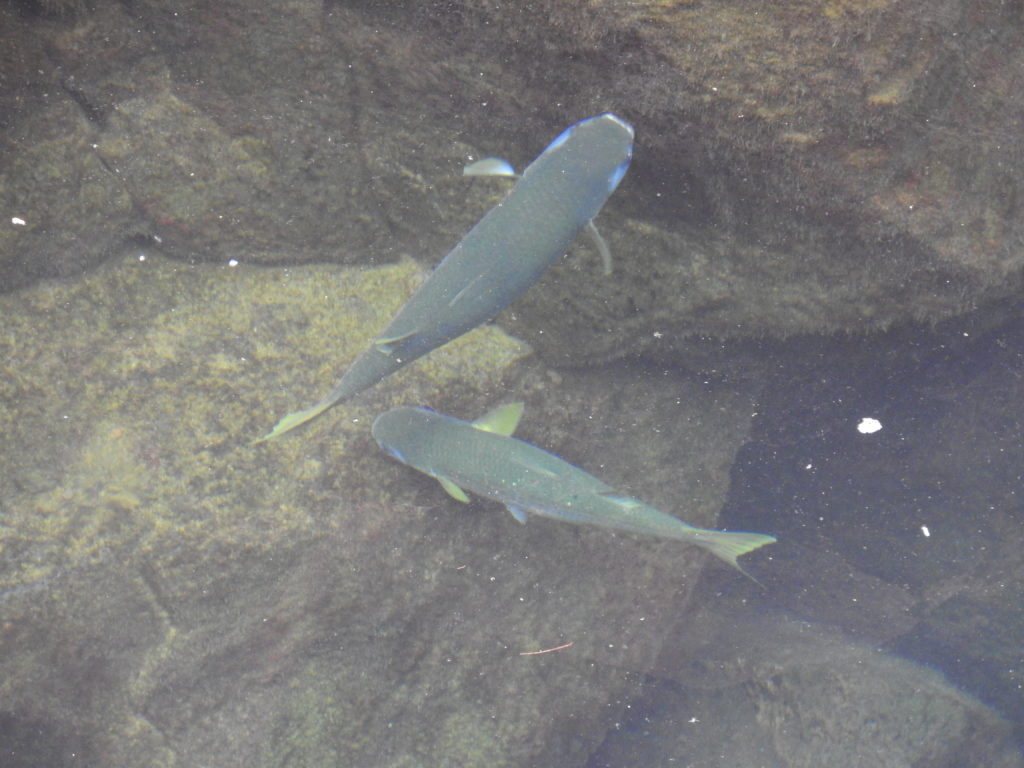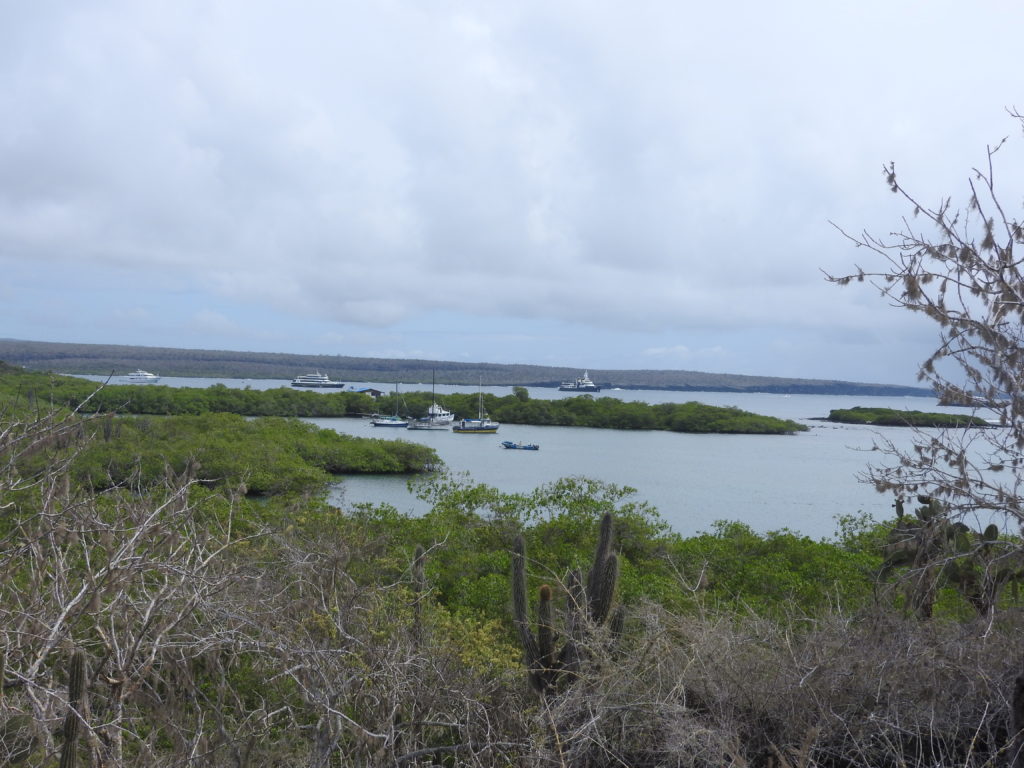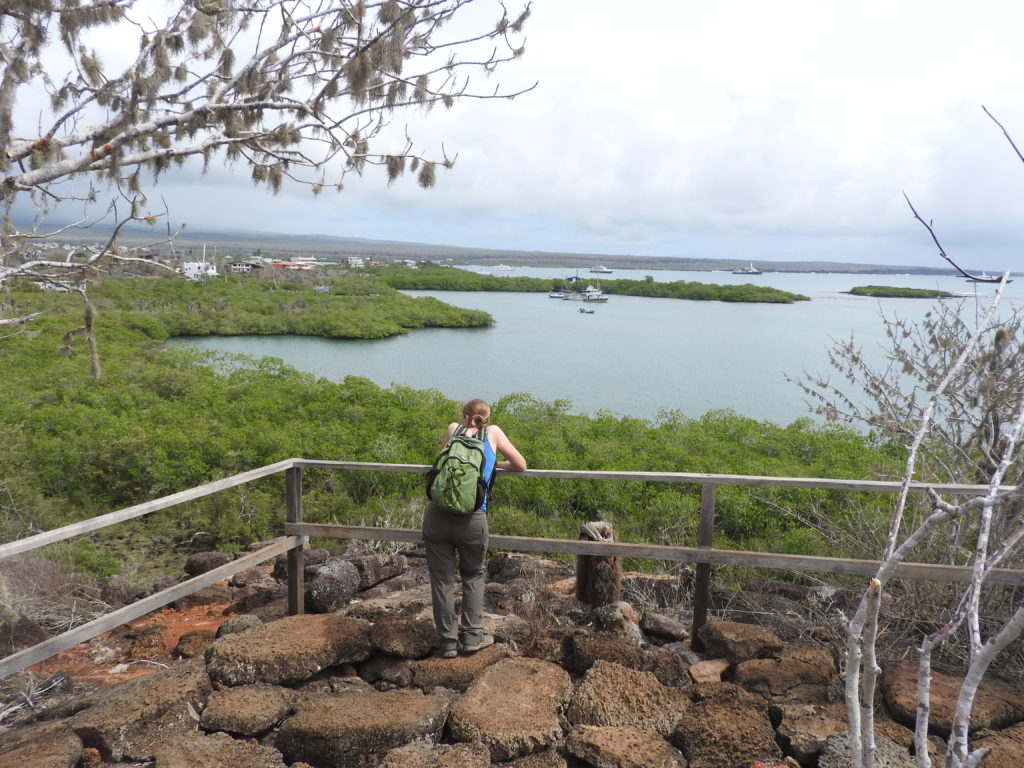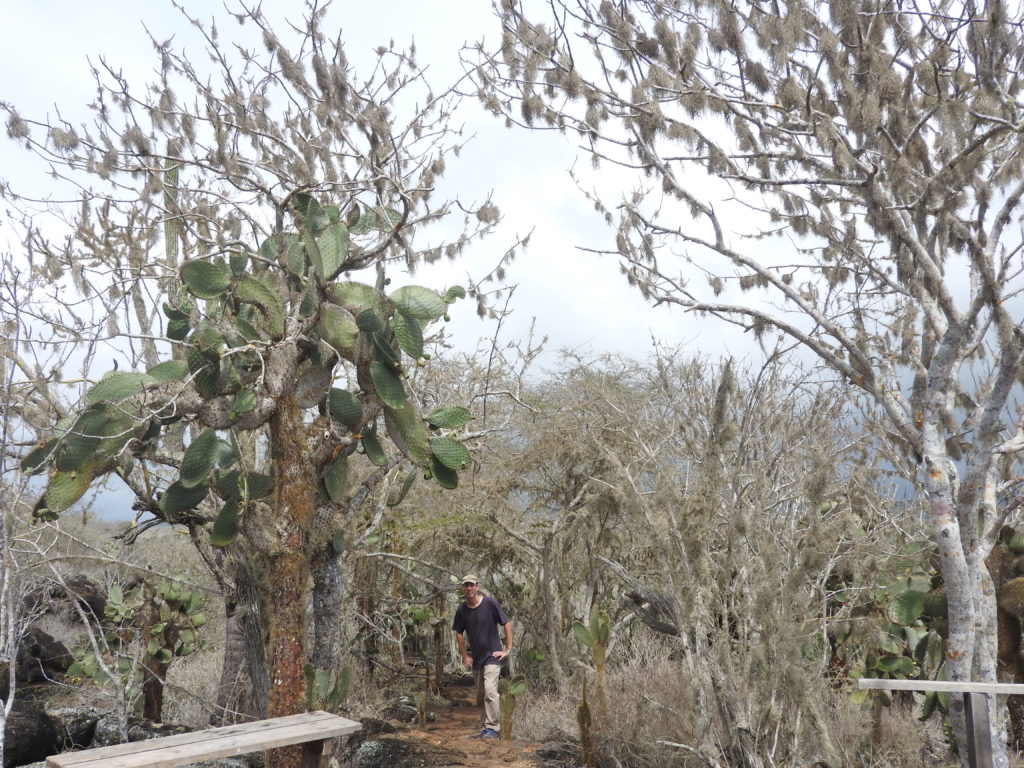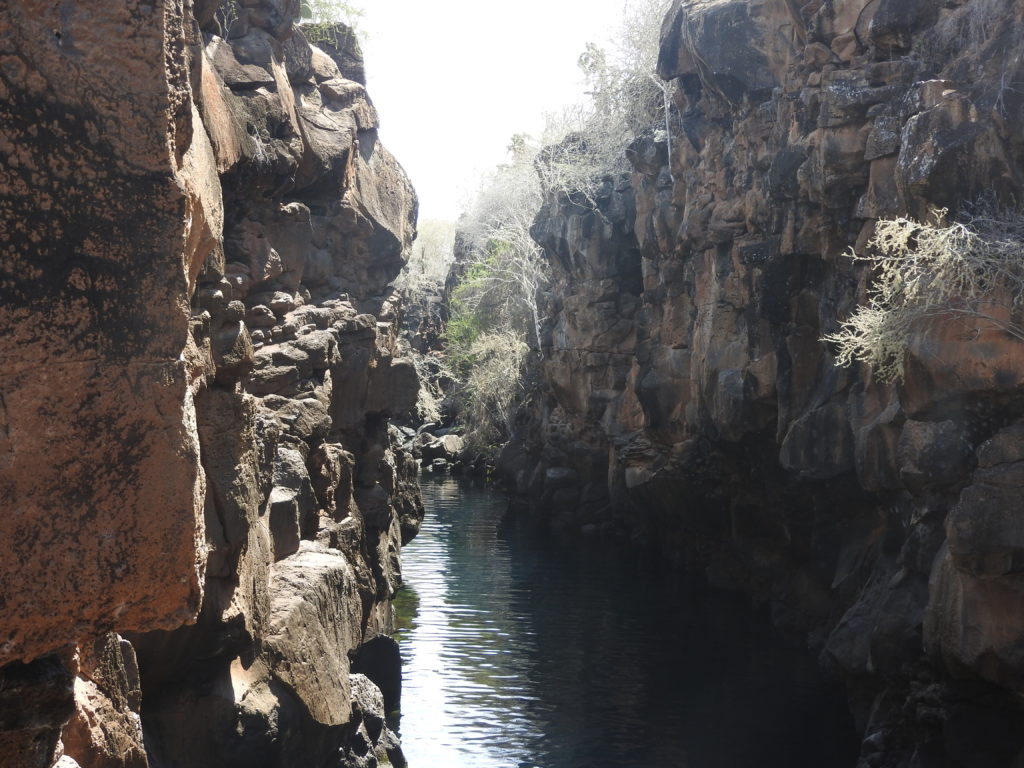 The way back from las grietas follows the same route, and we were back in town in time for a nice lunch after our nice morning stroll.