Many people believe that La Paz is the capital of Bolivia, and in fact the highest capital city in the world… however, this is not the case – it is the seat of Government – BUT Sucre, is in fact the constitutional capital of Bolivia and at around 2,800m cannot claim the title of the highest capital in the world…
We spent just over two weeks in Sucre – the capital of Bolivia –  and really enjoyed our time there…
For us Sucre wasn't just about sightseeing (although we made sure we had enough time to see everything we wanted to see!), we had chores and study to do, but more about that in a different post so this 'Estamos' post doesn't become unruly!!!
Sucre was a pretty relaxing place to walk around… and although you could hunt out the hustle and bustle near the market, the rest of the place was pretty laid back and had a bit of a European feel to it… it also had a dinosaur theme running through it (but you'll find out why that was in a different post!)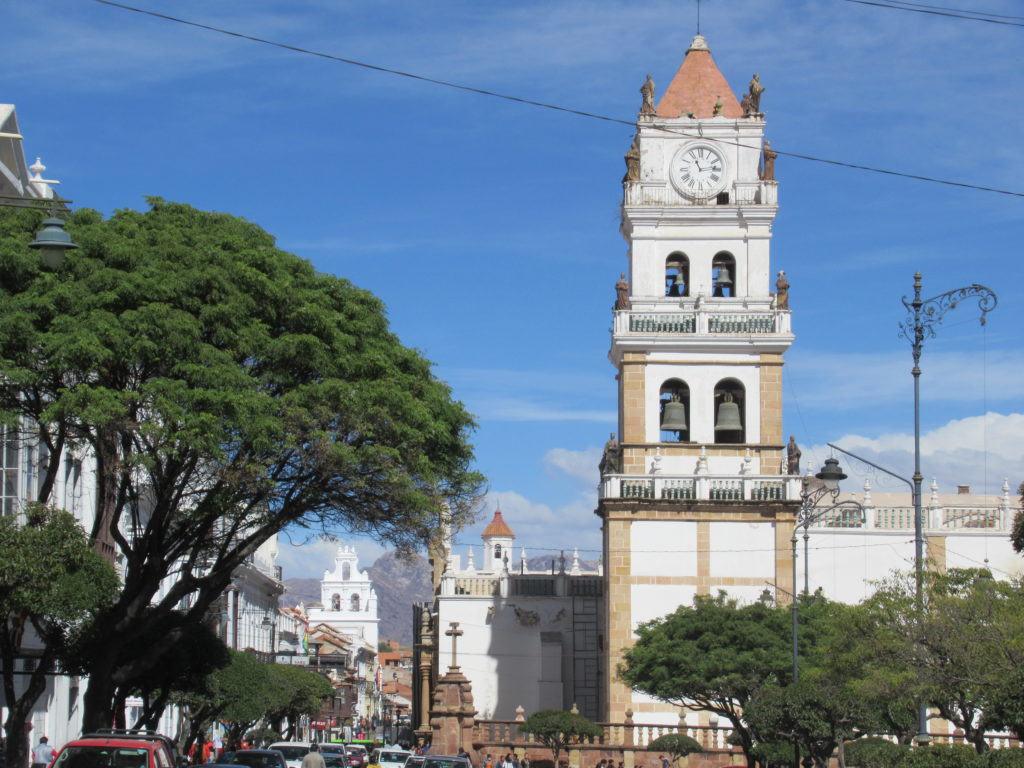 The main sights in Sucre are colonial buildings, and old churches… but the highlight of any visit to a church or random building here is that usually you can climb up to the roof of the building, wander about freely on said roof (in between workman tools, paintpots, ladders, rubbish, with no barrier to stop you tumbling off the roof onto the street below!), and take in the sights and sounds of Sucre from a pretty good vantage point… Bolivia – or at least Sucre – just doesn't seem to have the same constraints as other places in the world 🙂 🙂
Our first church visit was to the Iglesia San Felipe de Neri… and it was after this that we became hooked on working out which churches/buildings had opened their roofs to tourists!?!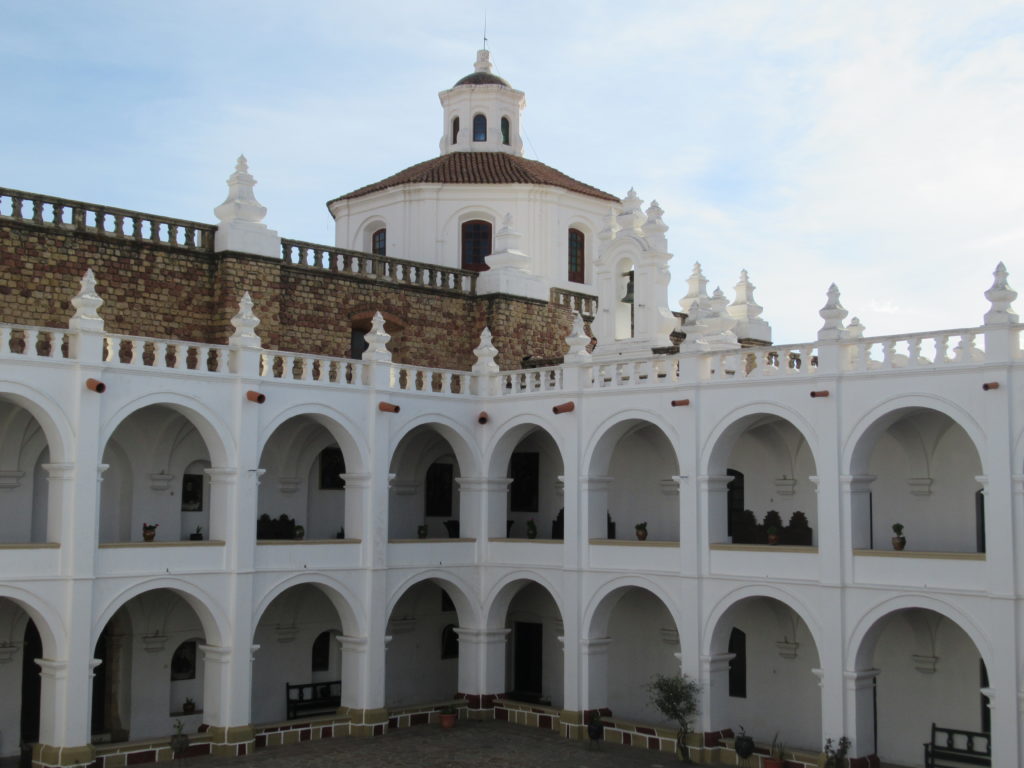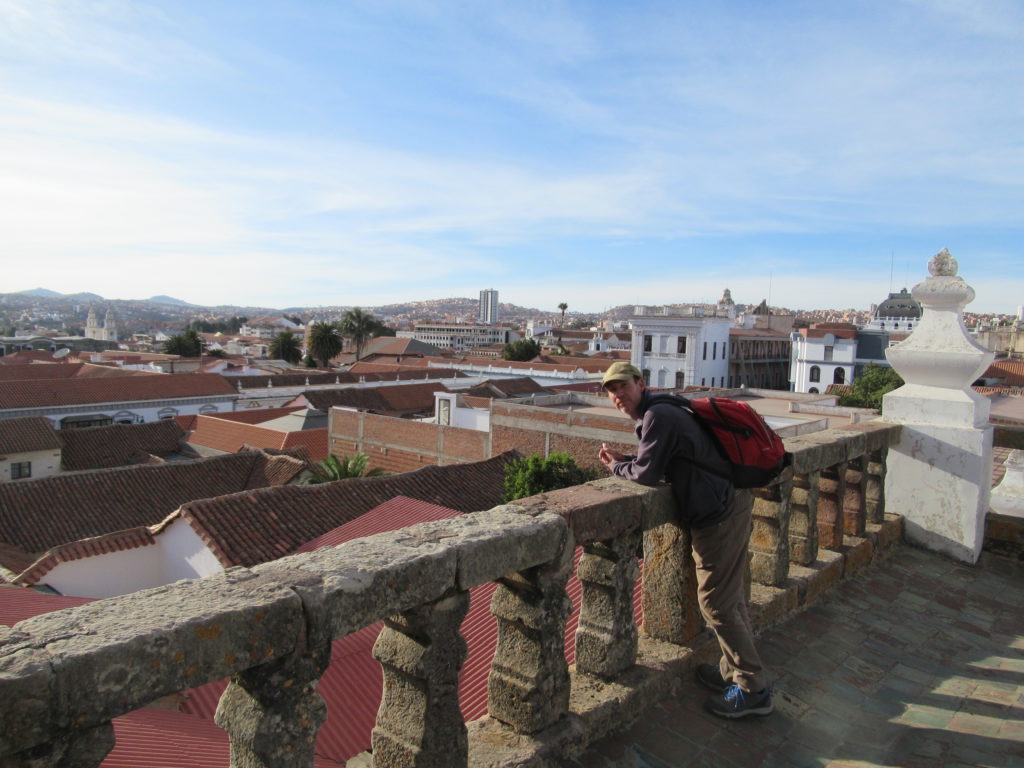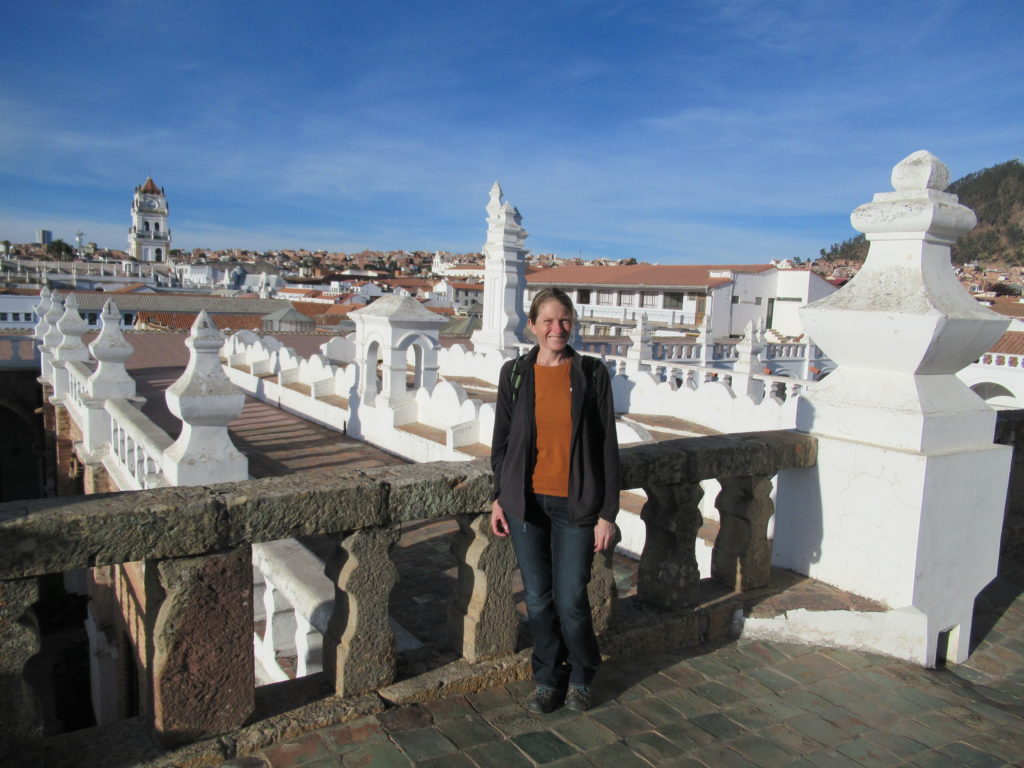 Our next rooftop view was from the Iglesia San Francisco (San Francisco Basilica) – the view was pretty good, but the highlight of the San Francisco Basilica is the Liberty Bell… This bell was rung so hard in 1809 to mark the beginning of the independence movement that it broke! On our guided tour we also got to visit the crypt…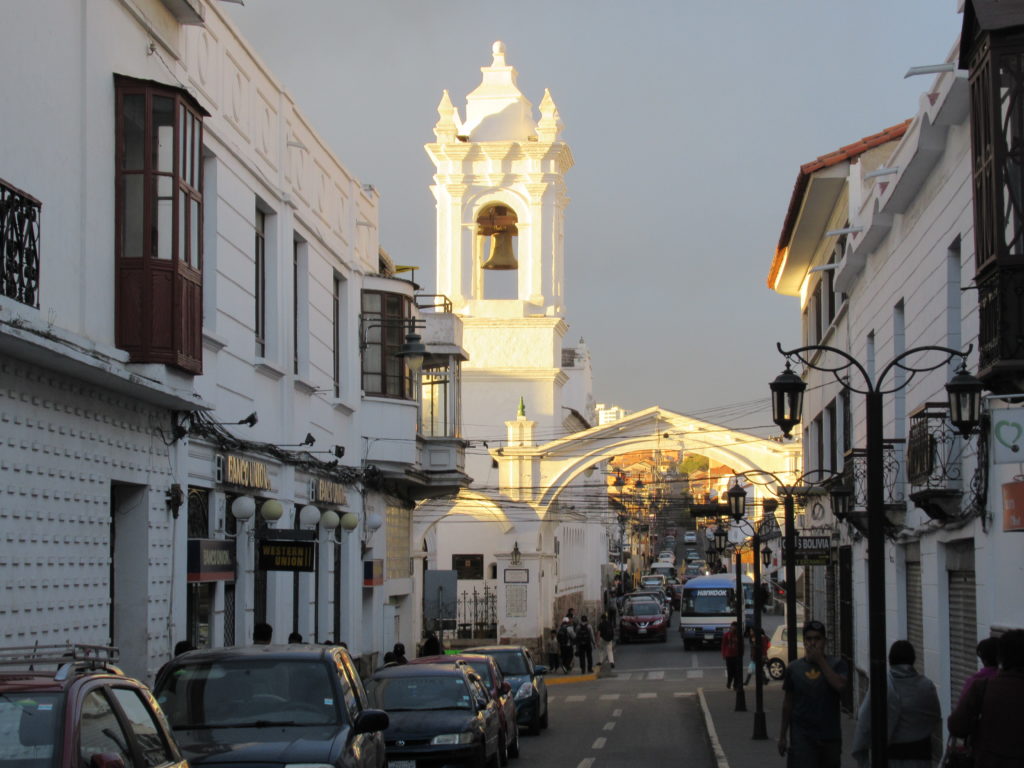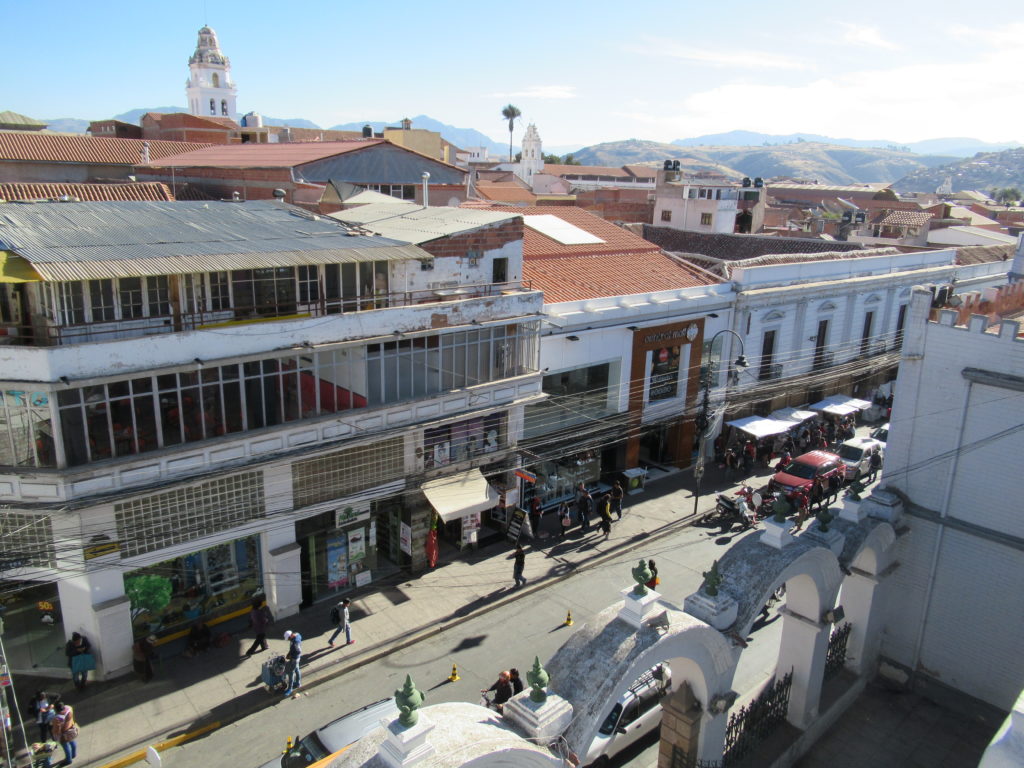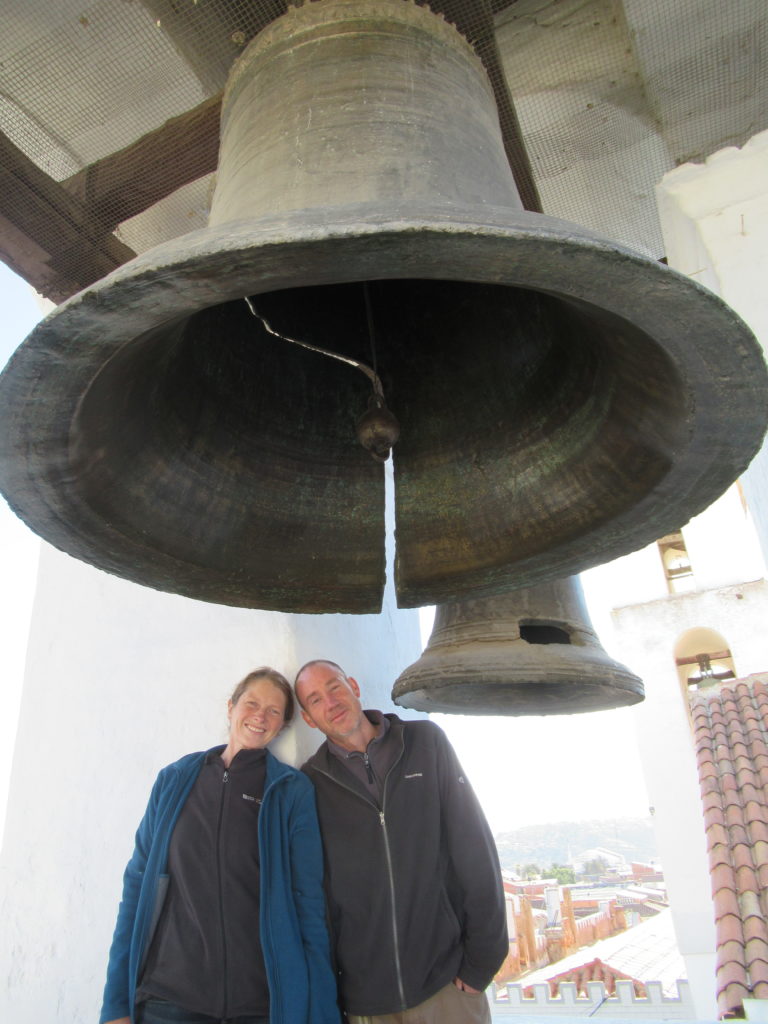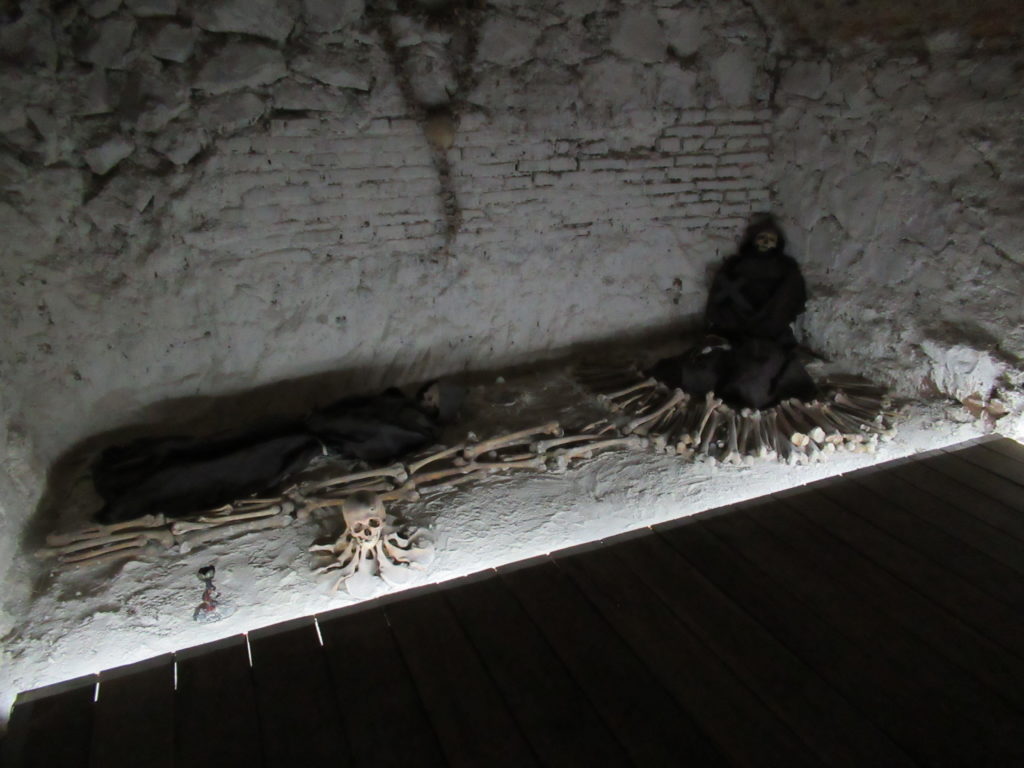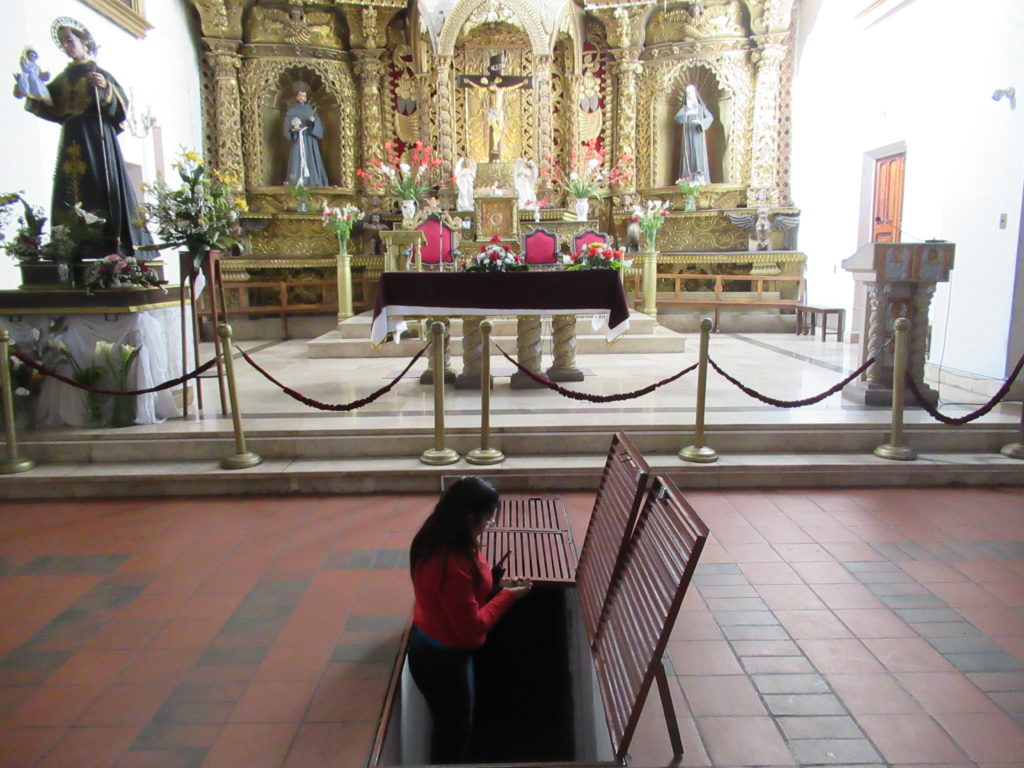 Our next and final rooftop view came when we visited the Templo de Nuestra Senora de la Merced… another old church in Sucre… I LOVED this church and therefore am awarding it the BEST rooftop in Sucre!!!!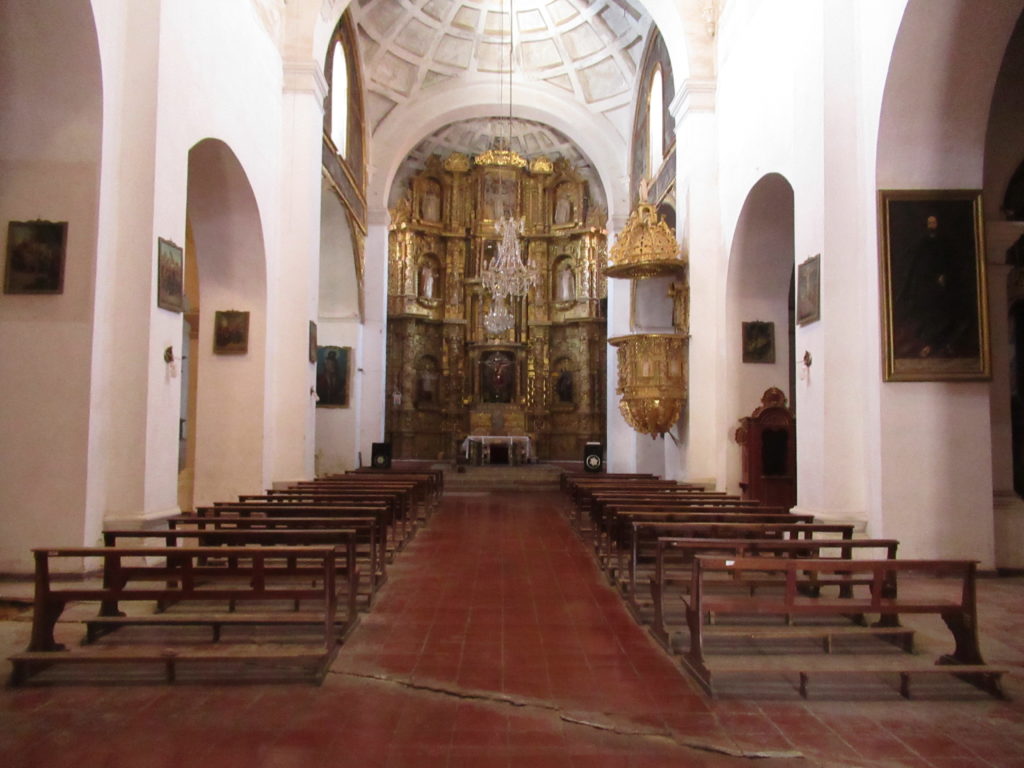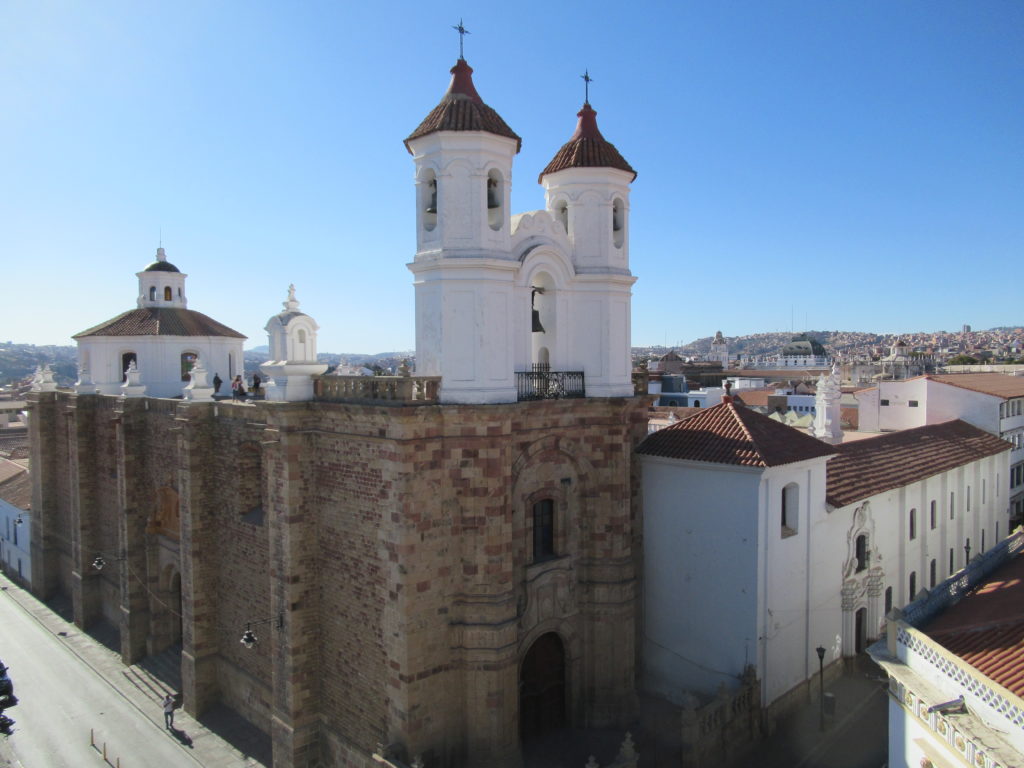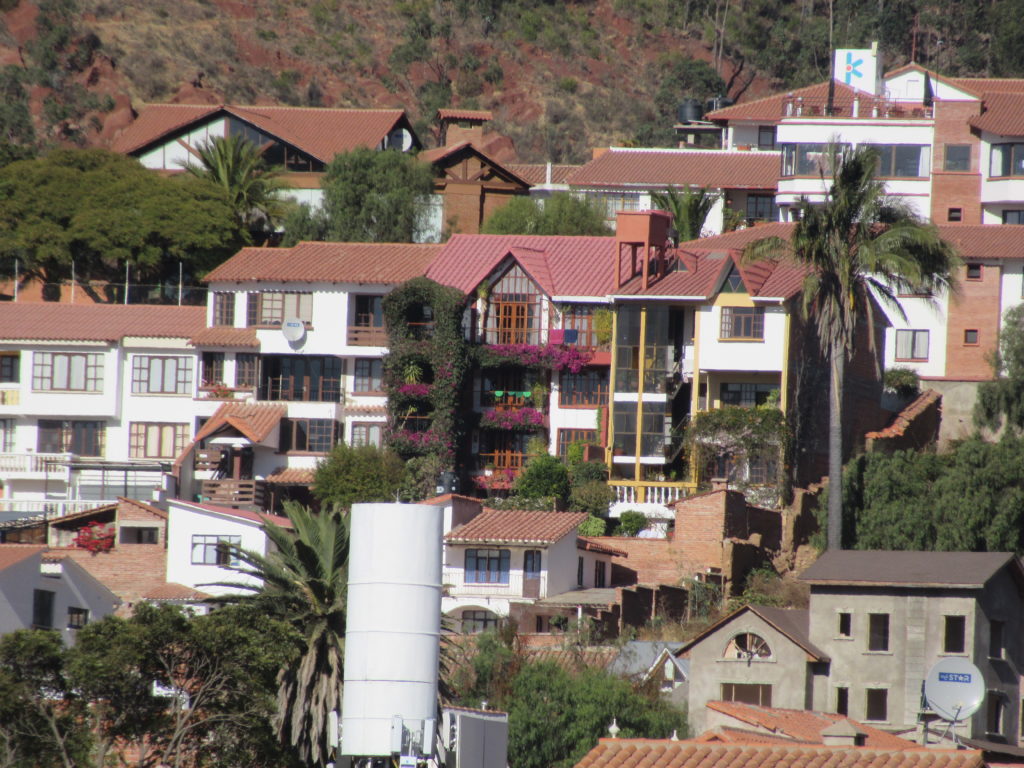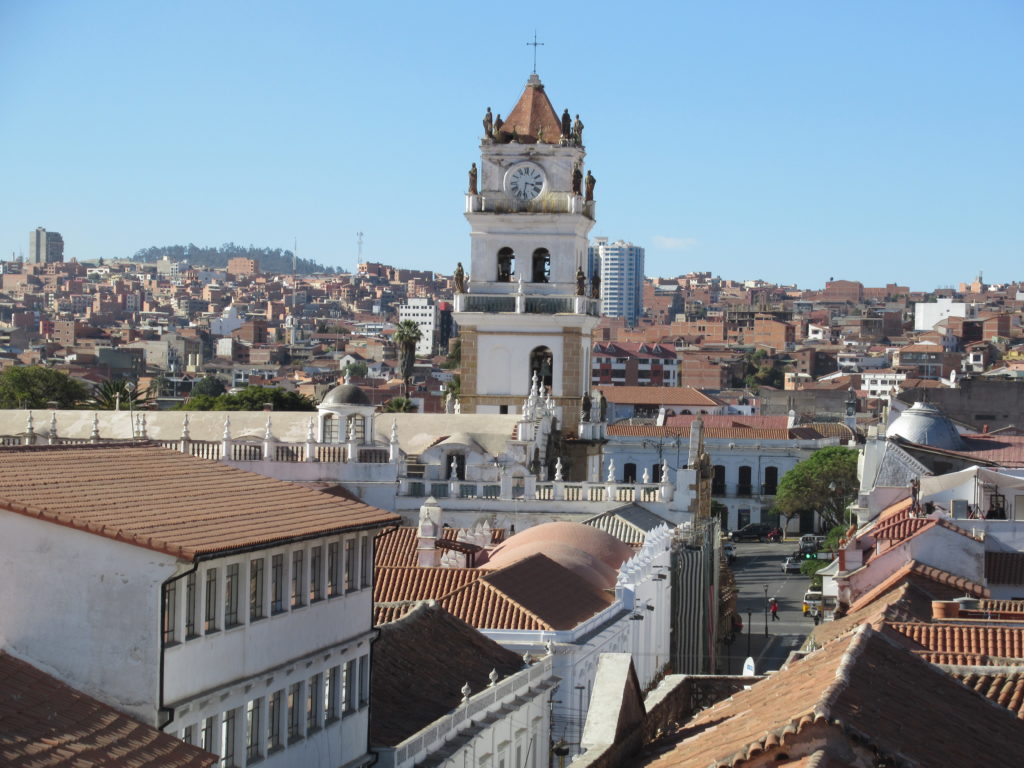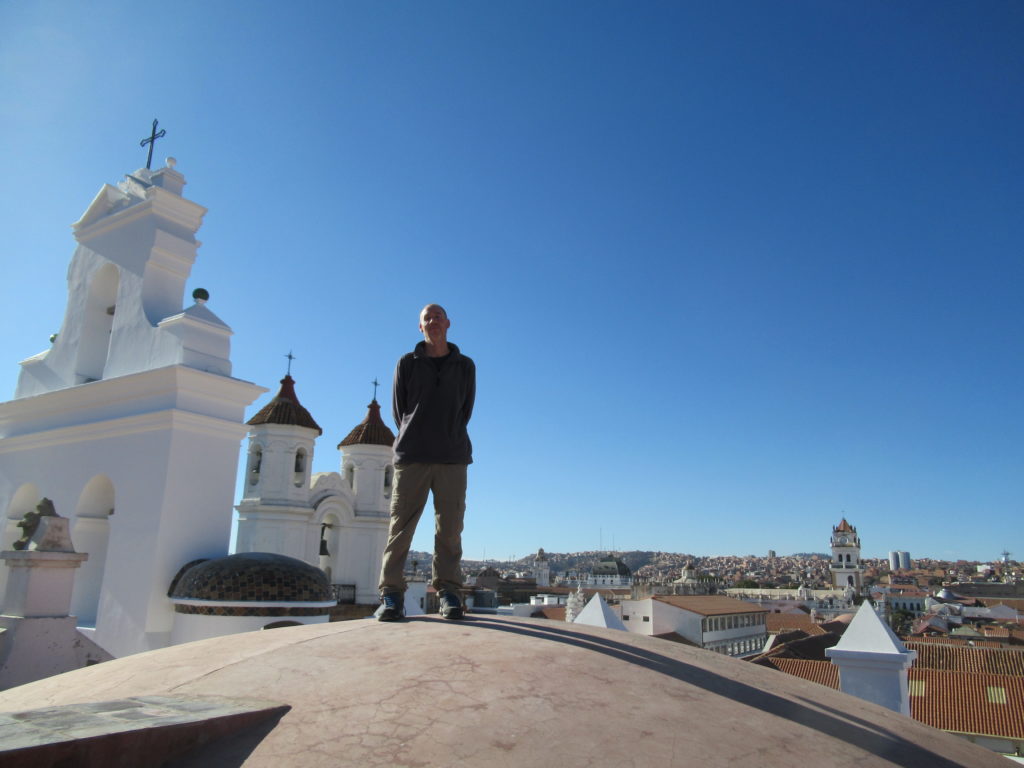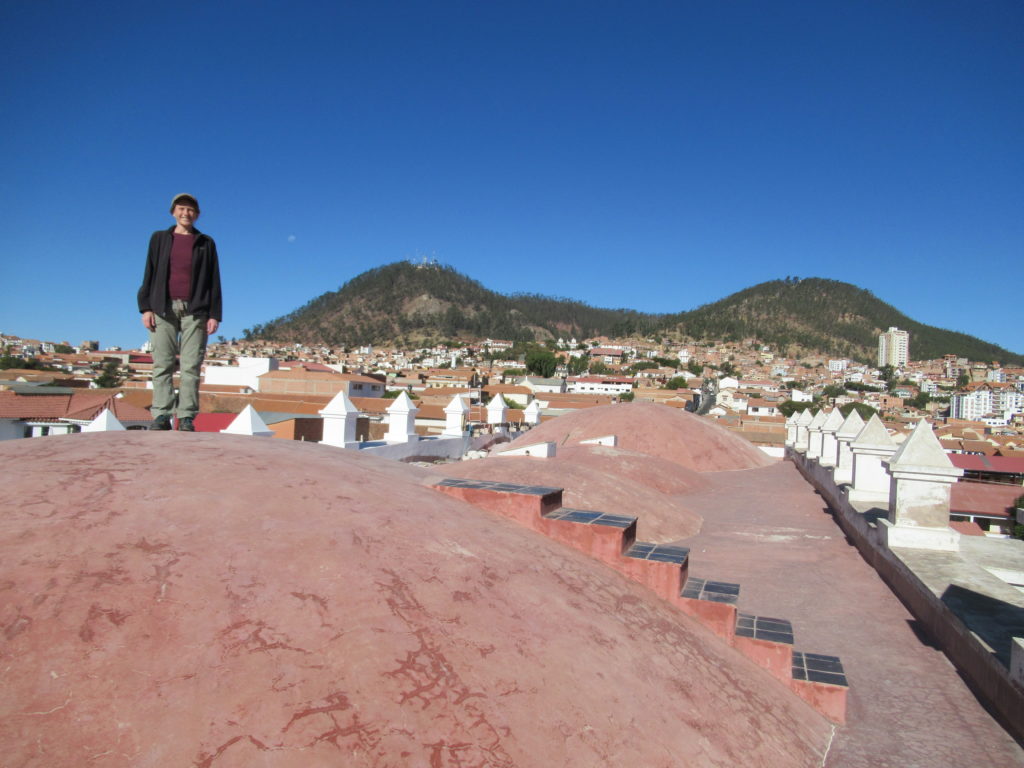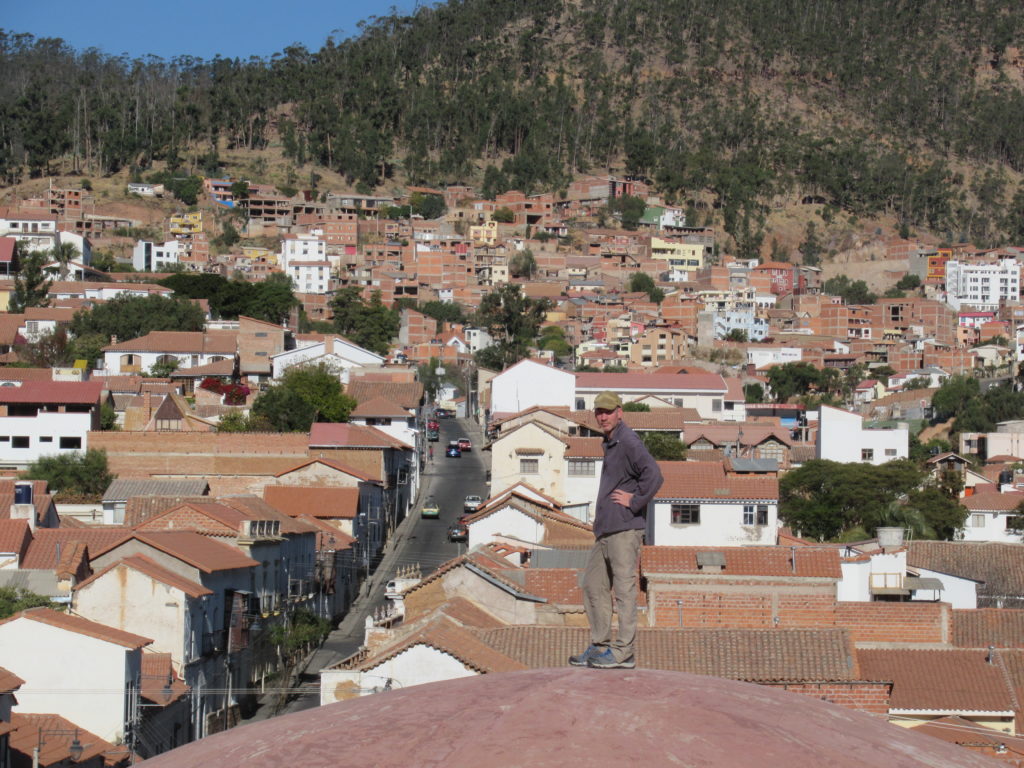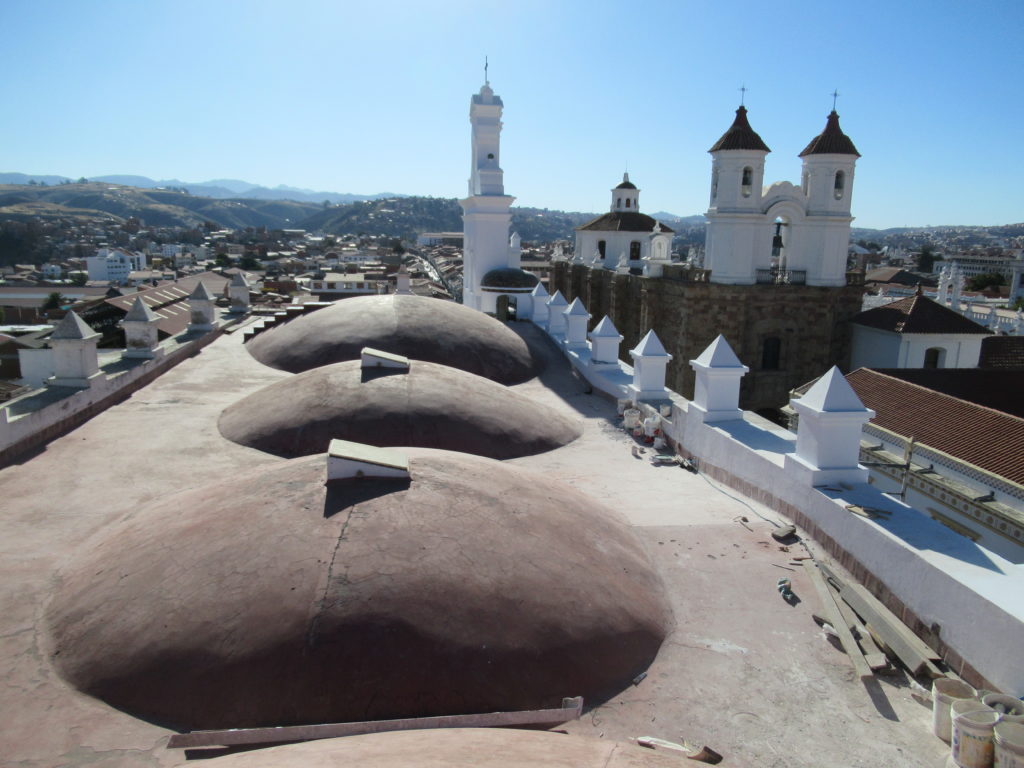 When we weren't enjoying roof top views we made sure to take in the other must-see sights of Sucre… Kilometre Zero (note this might not be on everyone's must-see list!), Casa de la Libertad (Freedom House); where the Bolivian declaration of Independence was signed on the 6th of August 1825, and the Monasterio de La Recoleta (Recoleta Monastery)…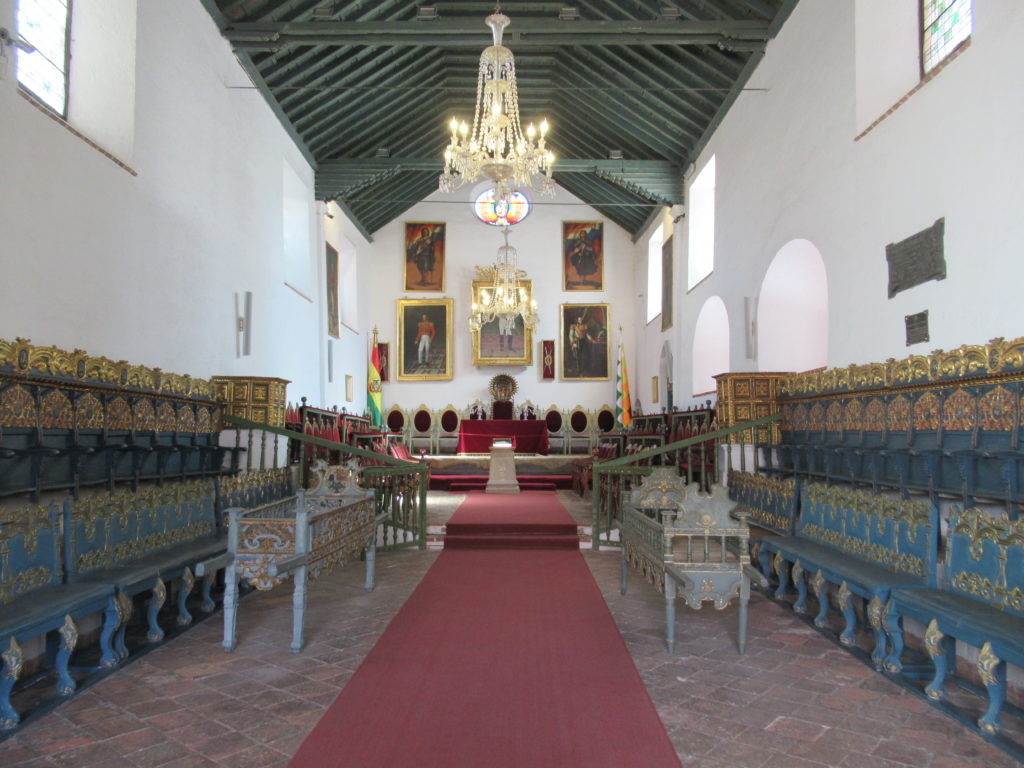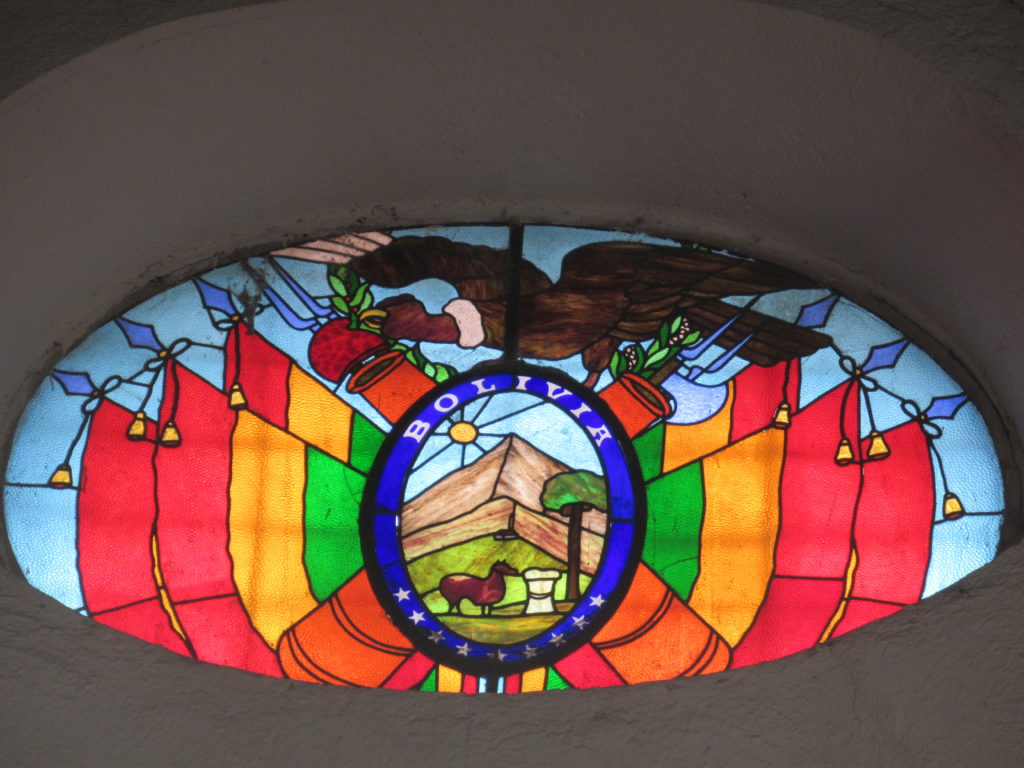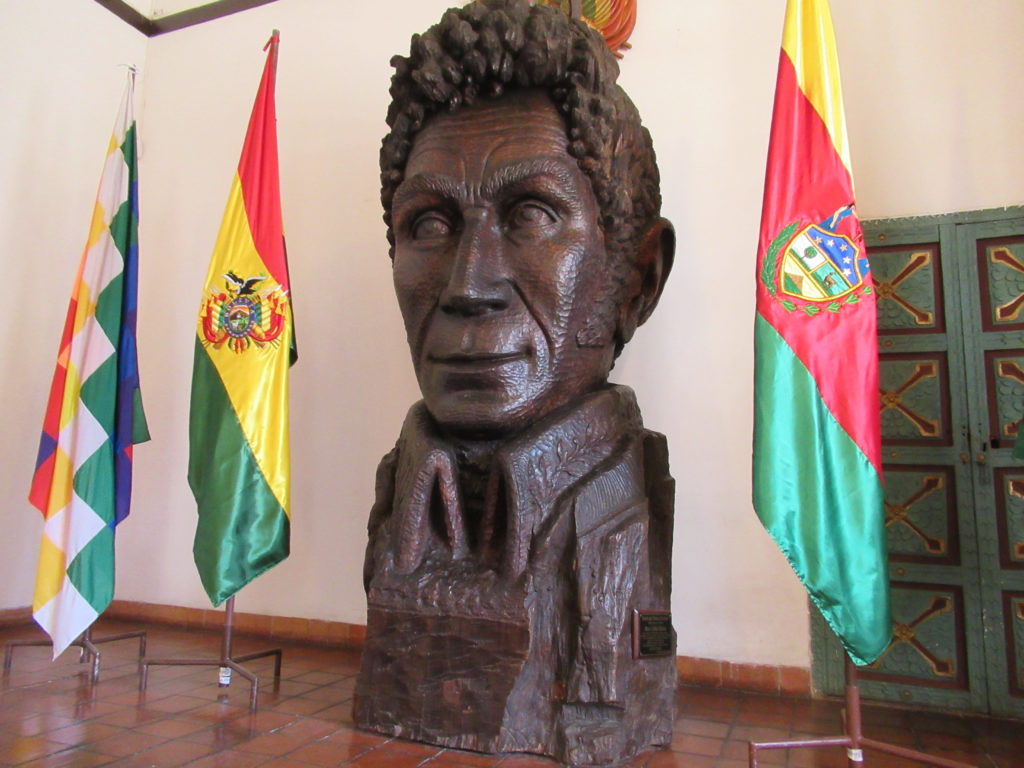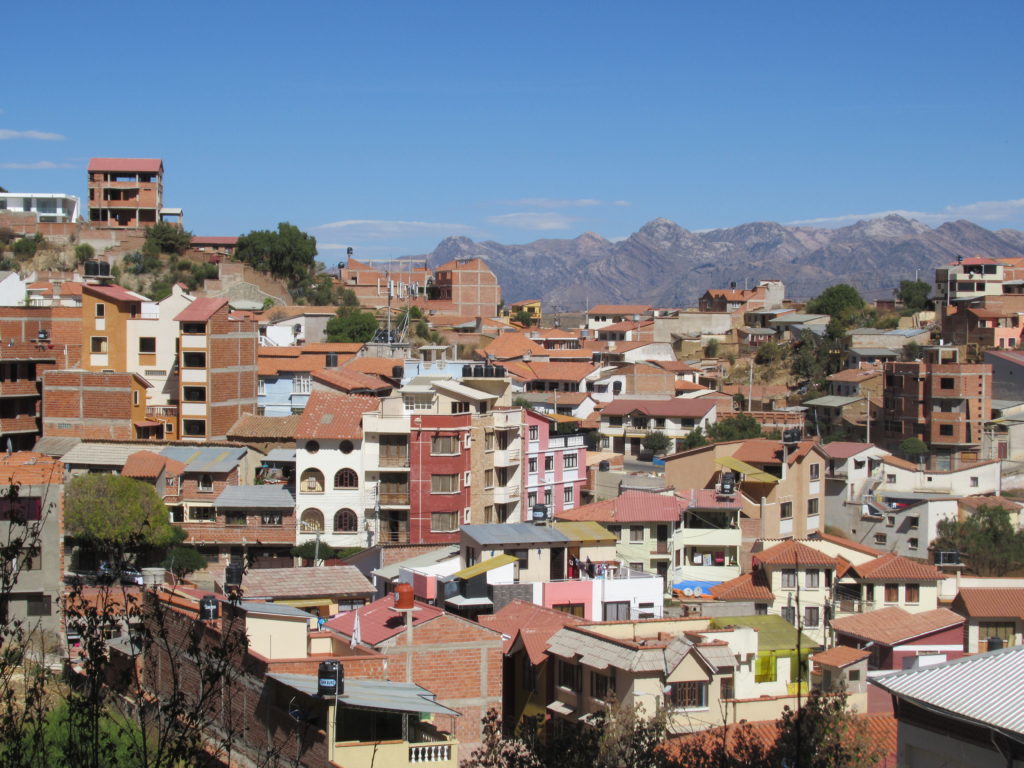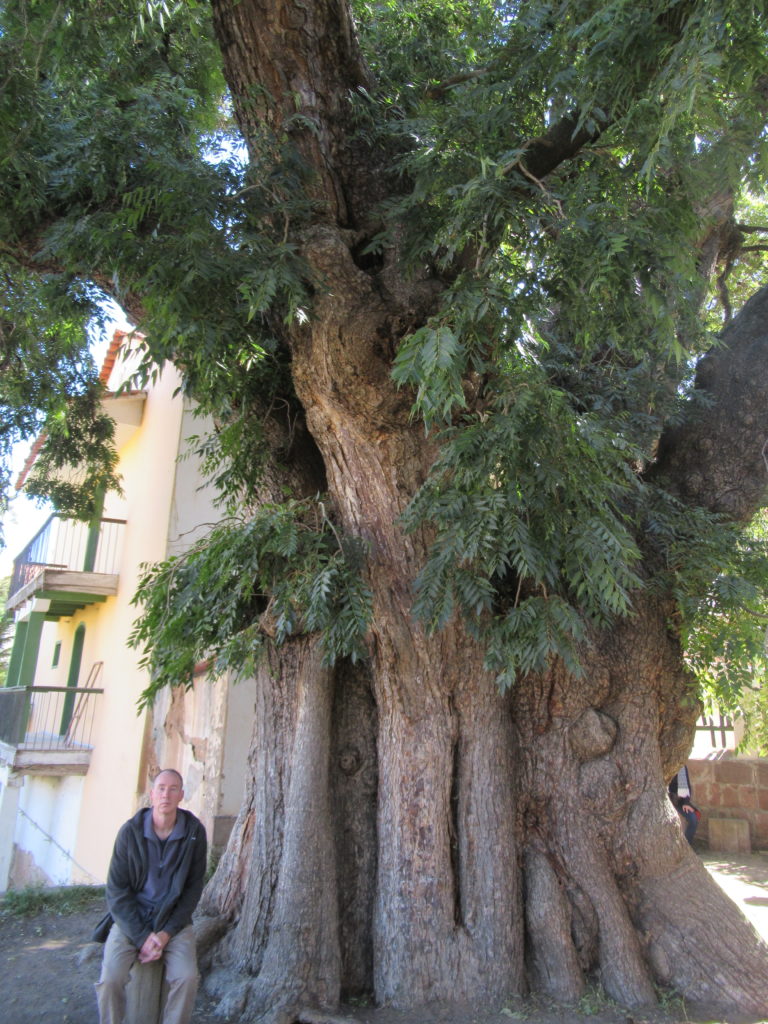 Sightseeing in Sucre was fun… and the whitewashed buildings were clearly nice to look at, but for me I loved the sounds of Sucre too… or should I say 'sound'… at least once a day you knew you were in Sucre as you heard the sound of band practice float across the city… usually it was just a sound, but occasionally you got to see the band itself…