Our main reason for visiting Zamora was to access the lowlands area of Podocarpus National Park – but as always, visits to national parks get their own post – so you'll have to wait to see how it compared to the other part of the park we visited from Loja 😉
Zamora itself is a jungle town… and at a mere 970m above sea-level, the weather felt absolutely tropical!!! It was hot, sticky and wet – although we got lucky and most of the rain came when we weren't out and about 🙂
We didn't have much time hanging about in Zamora – but the time we did have we really enjoyed 🙂
We had two favourite places in Zamora –
The first was the roof of our hotel (the Hotel Betania)… with its mirador of the famous Zamora clock (which lit up each evening at 6pm), and a pretty good view of the surrounding rolling hills and nearby streets… it was the perfect spot for mate (yes, our mate habit lives on!), eating supermarket dinners, and gecko spotting 🙂 Not only that, BUT we seemed to be the only people who liked to spend any time at all on the roof terrace – so it felt like our own!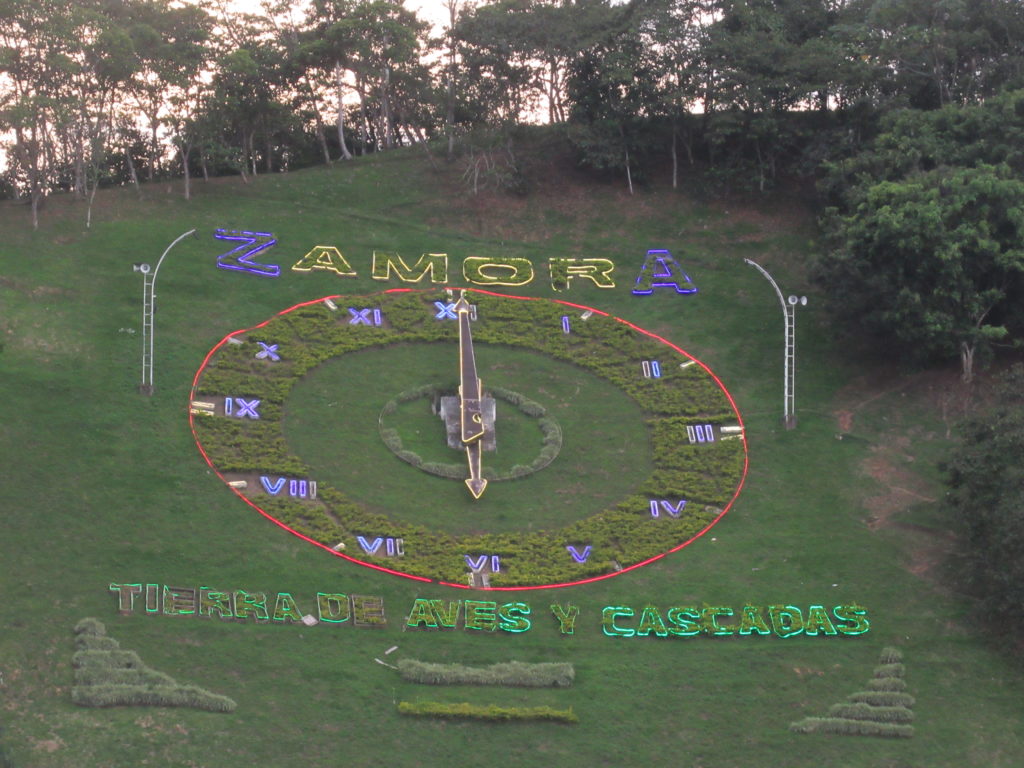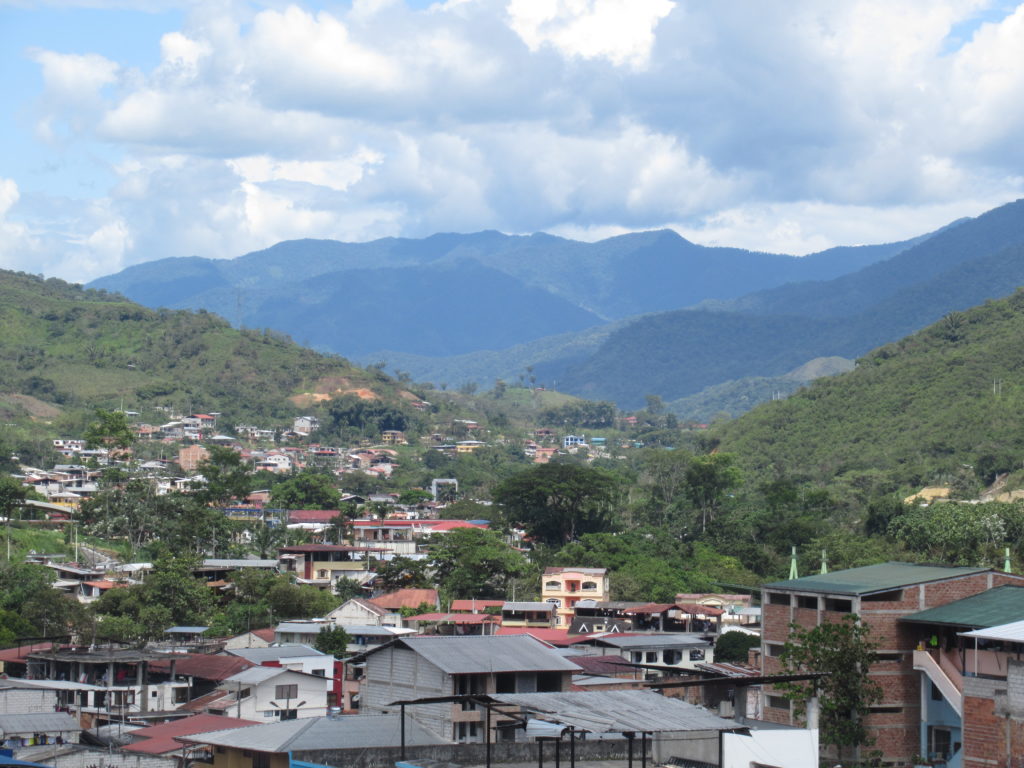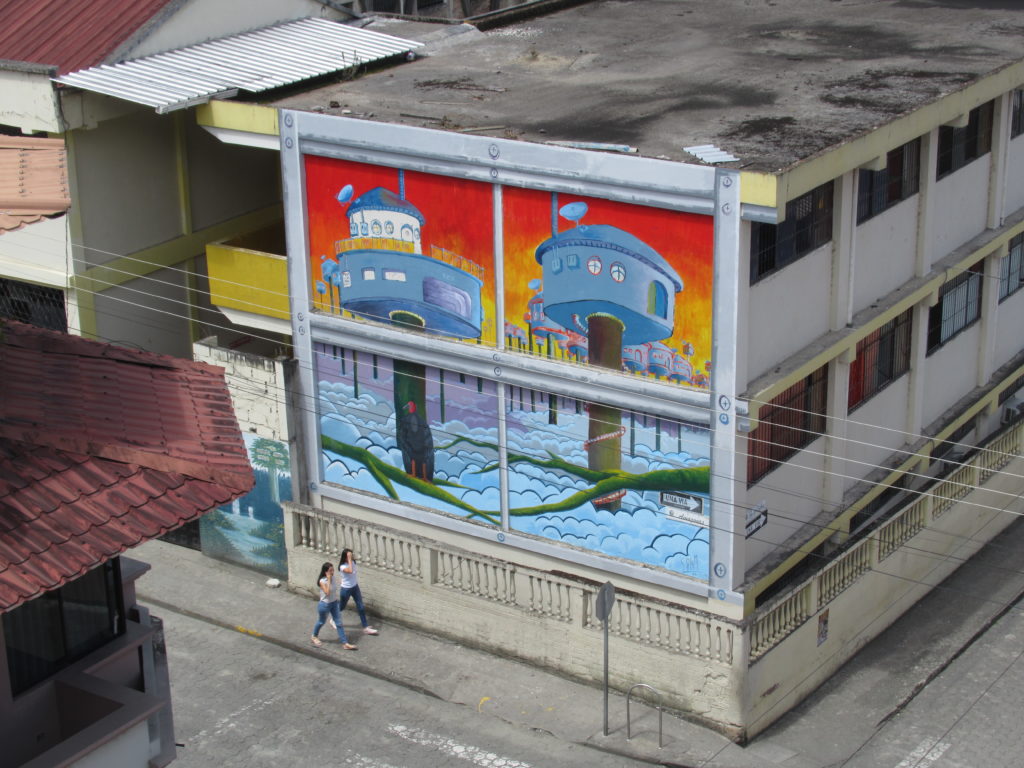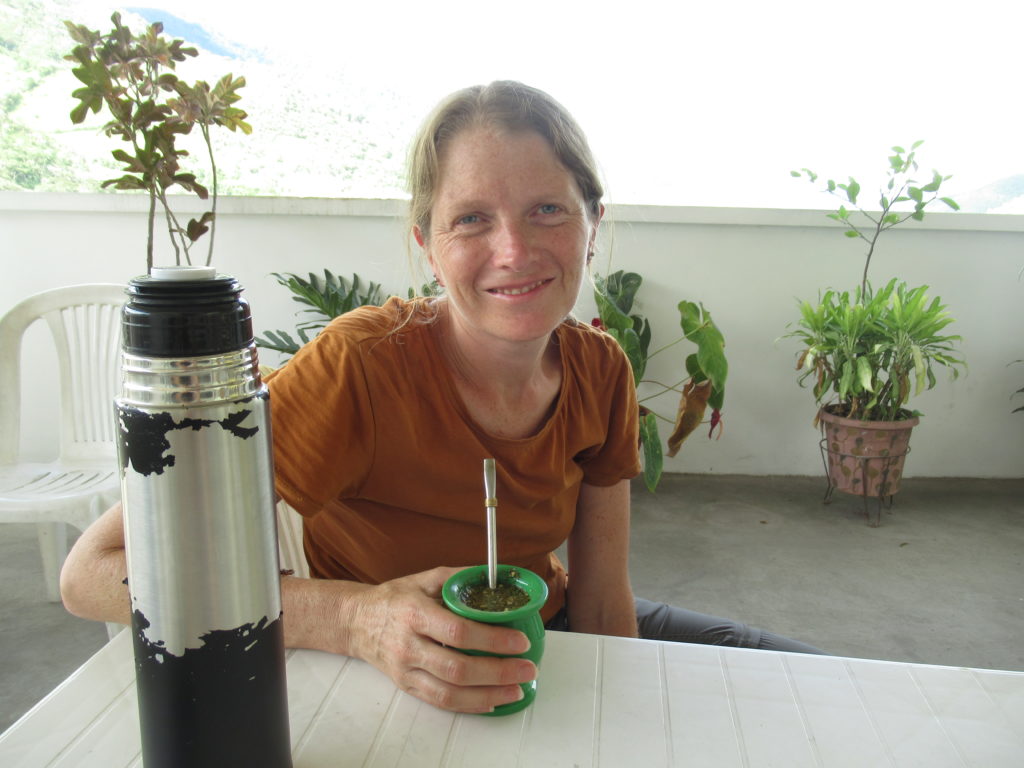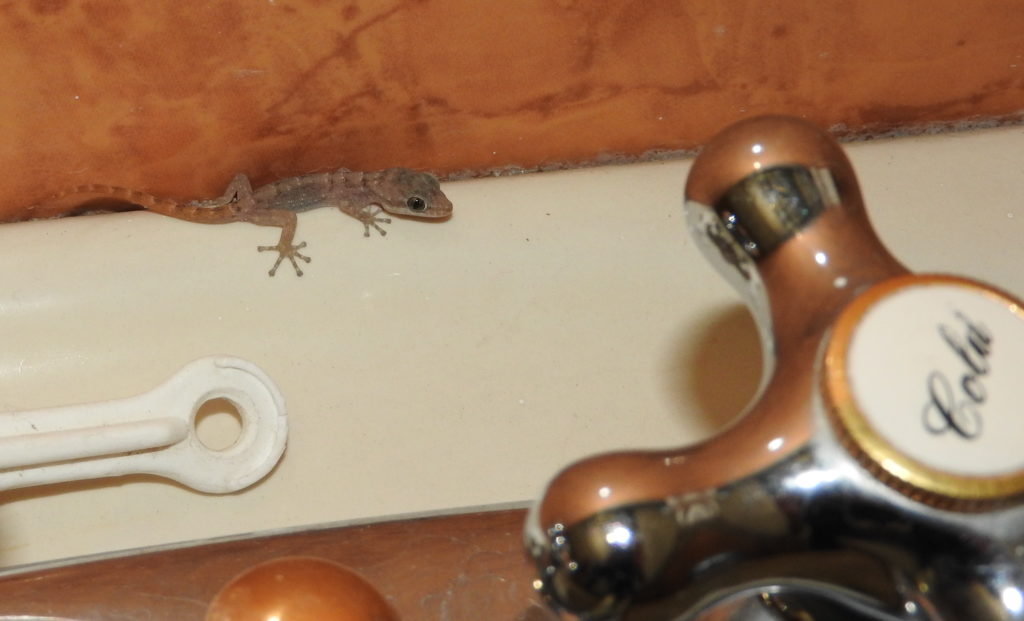 Our second favourite spot was the Zamora Malecon…i.e. the riverside walk 🙂 It was really peaceful by the water, AND with big shiny plastic letters spelling out ZAMORA, it won us over 😉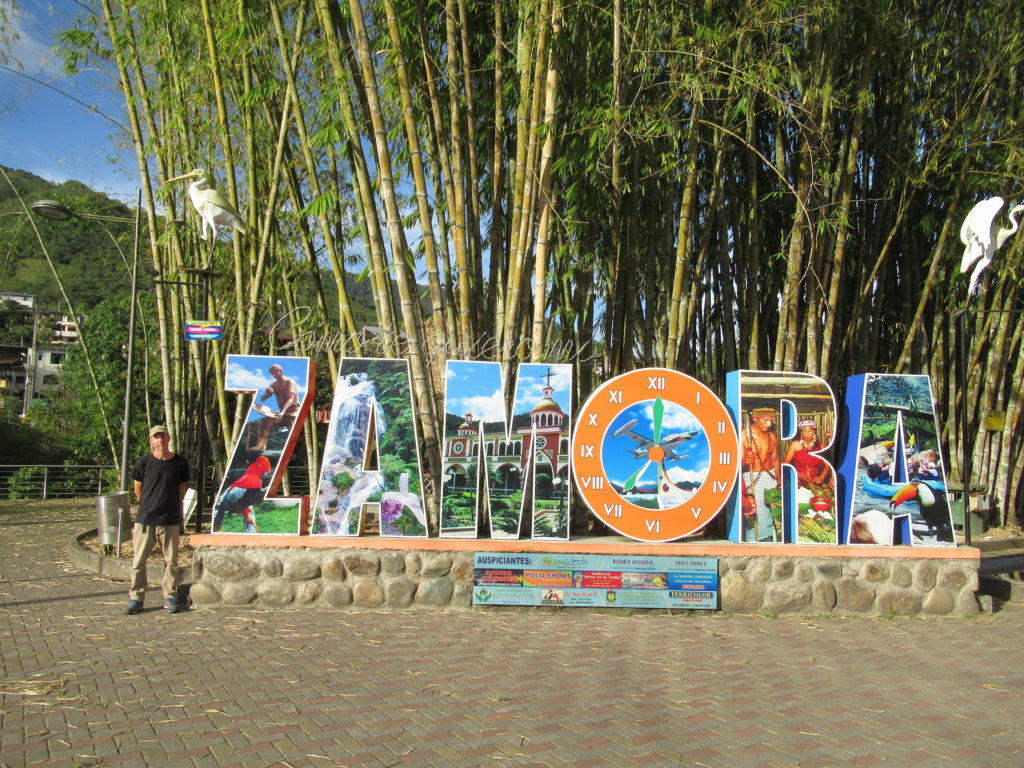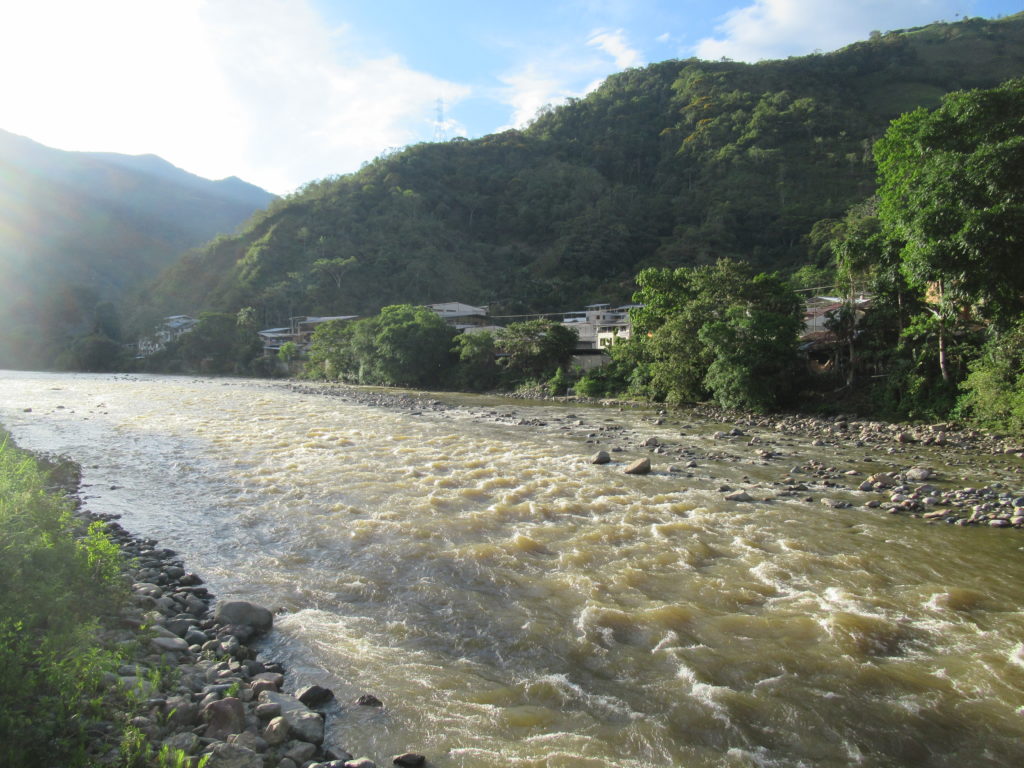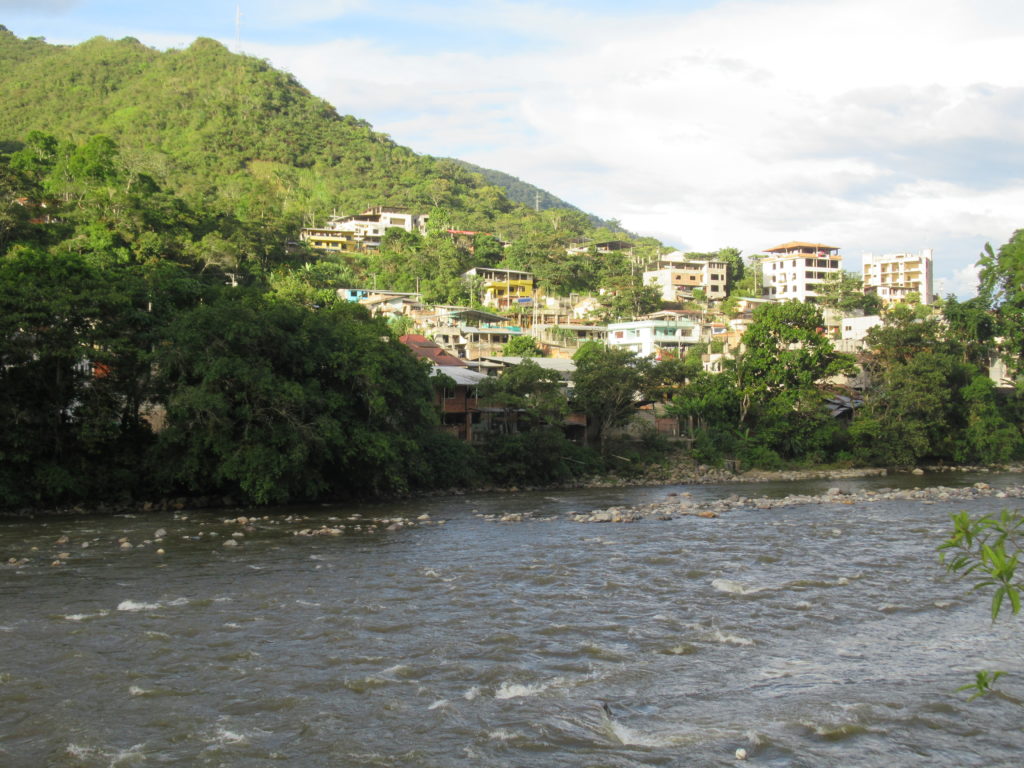 Apart from relaxing by the water and on the rooftop terrace, we also went on a stroll about town… Zamora has a few colourful buildings, heaps of very cool street art, and a shop that made us smile each time we walked past…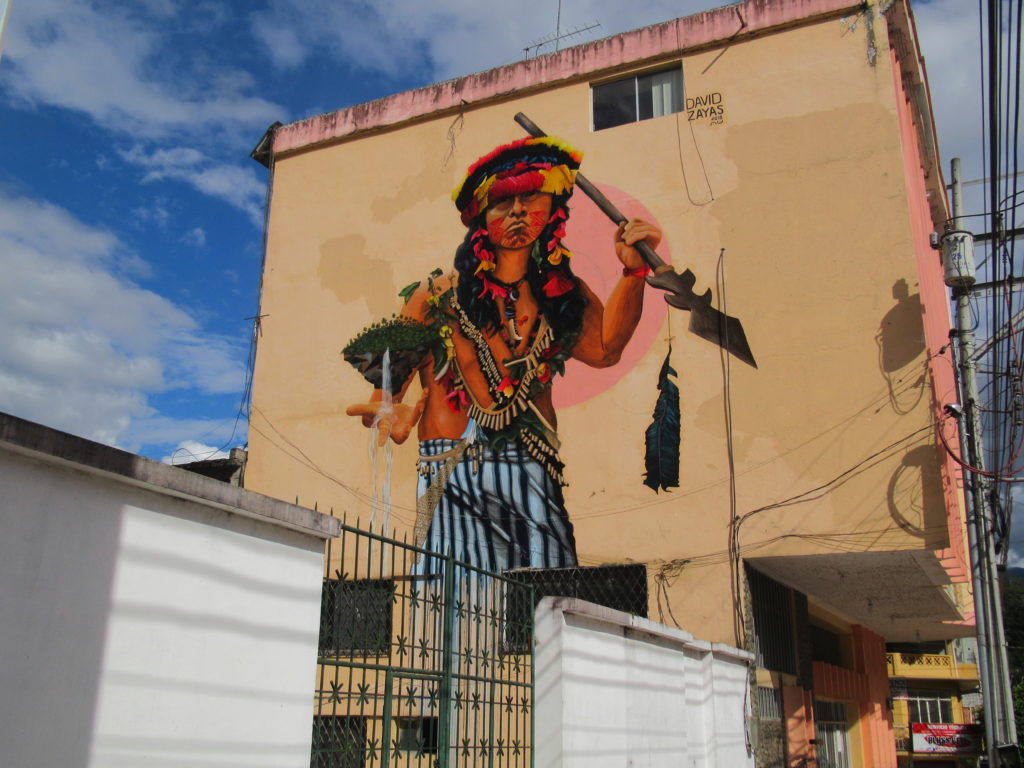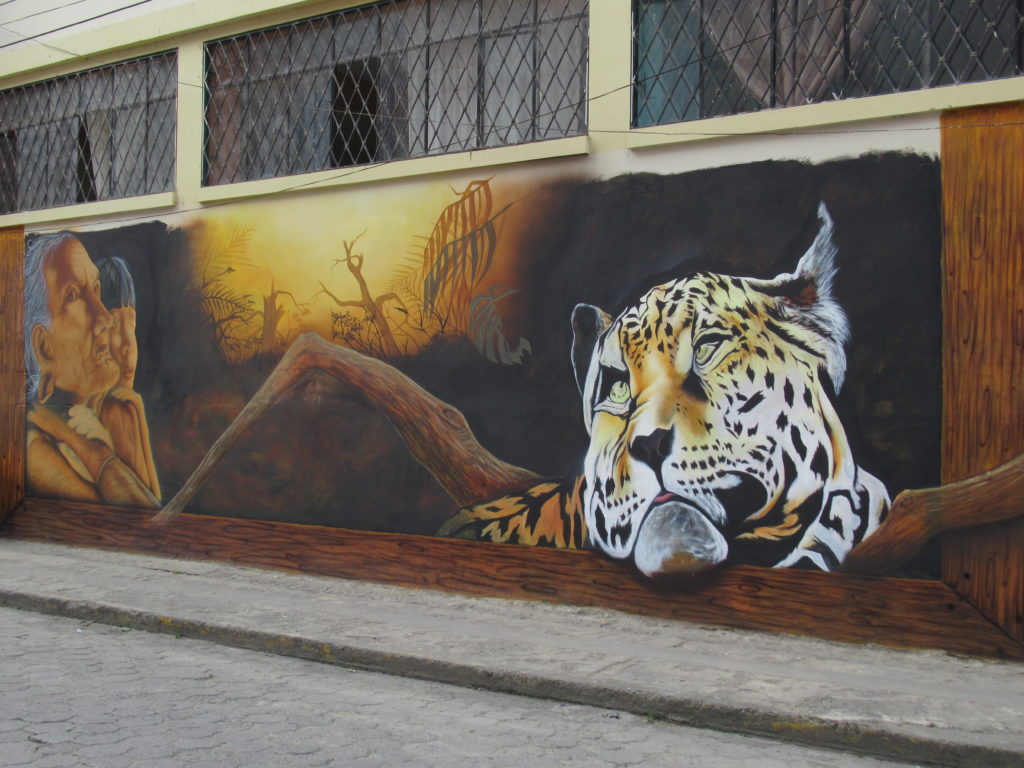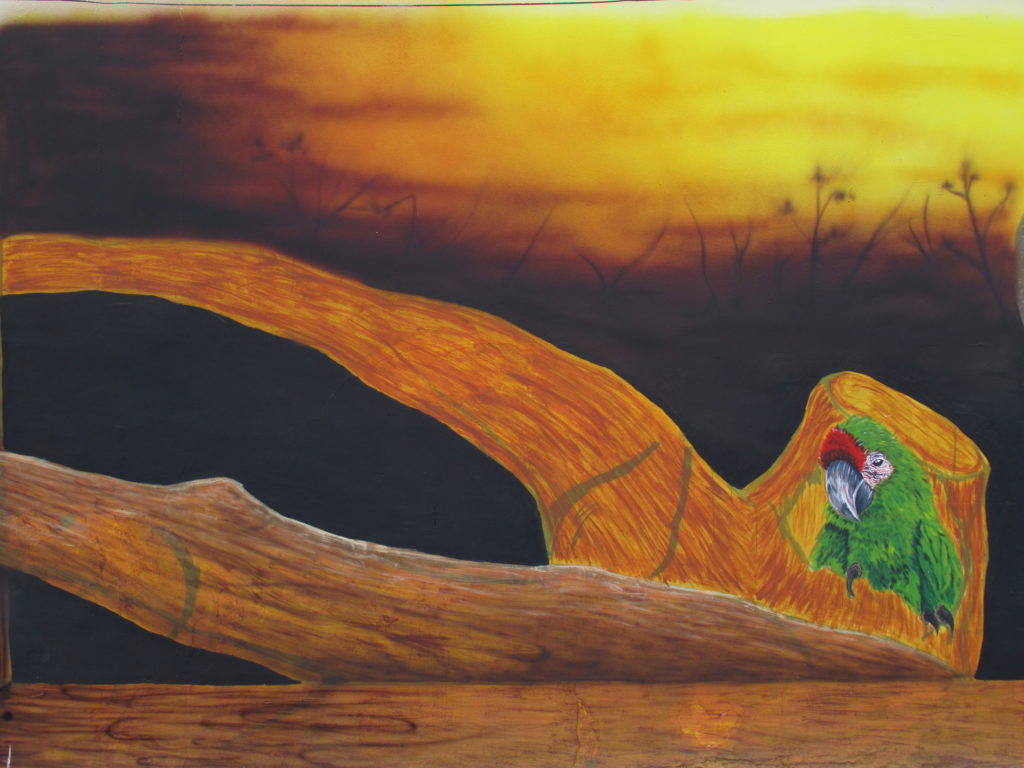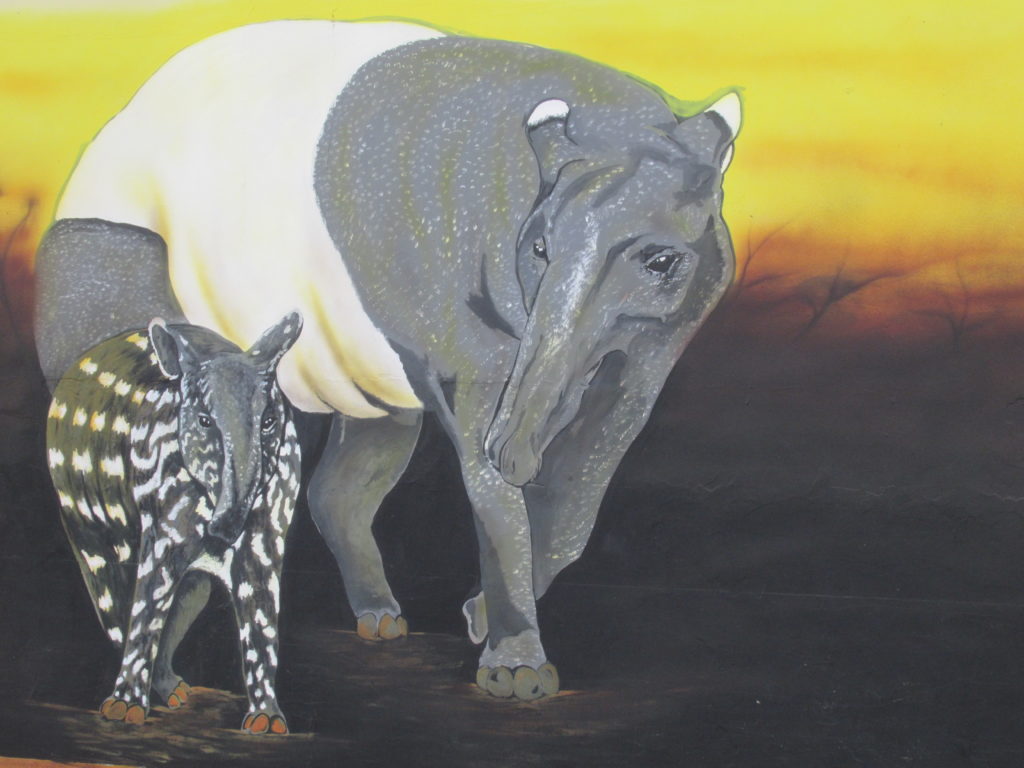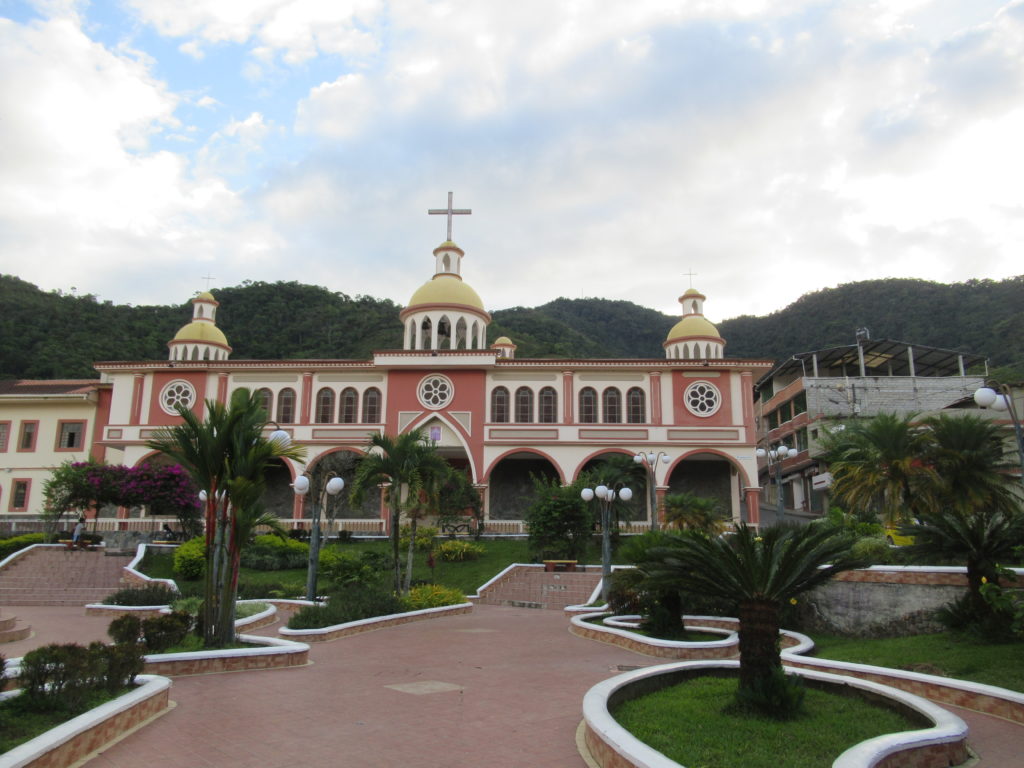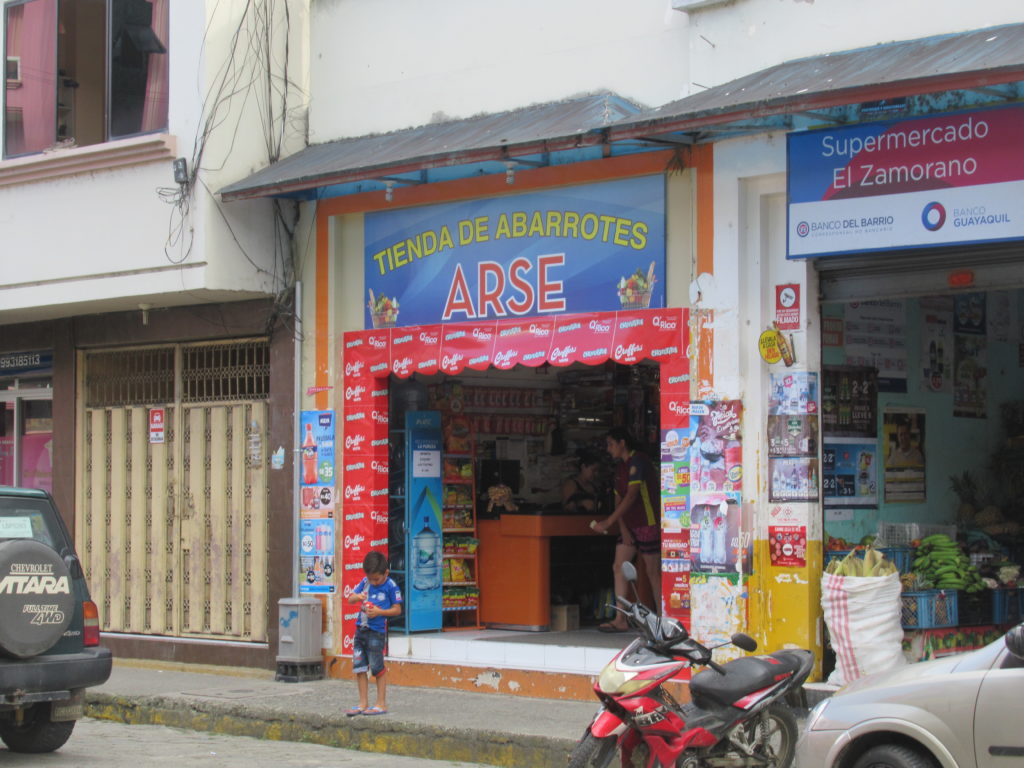 All in all we really liked Zamora… and our only regret – we didn't stay for longer.