La Lobería of San Cristóbal
Although there are Galapagos Sea Lions EVERYWHERE in San Cristóbal, apparently one of the best places to see these iconic creatures is at La Lobería – a place which actually gets its name from the Spanish word 'lobo marino' (Spanish for sea lion 🙂 ).
La Lobería was within walking distance of our airbnb, so on our second day on San Cristóbal we decided to walk to La Lobería… it wasn't a long walk, BUT it started to rain pretty heavily while we were en route… we managed to find shelter the first time… but we got pretty wet from the second rain shower 🙁
By the time we reached La Lobería it was still pretty grey and overcast, but the long beach and huge lava rocks still made for an impressive scene.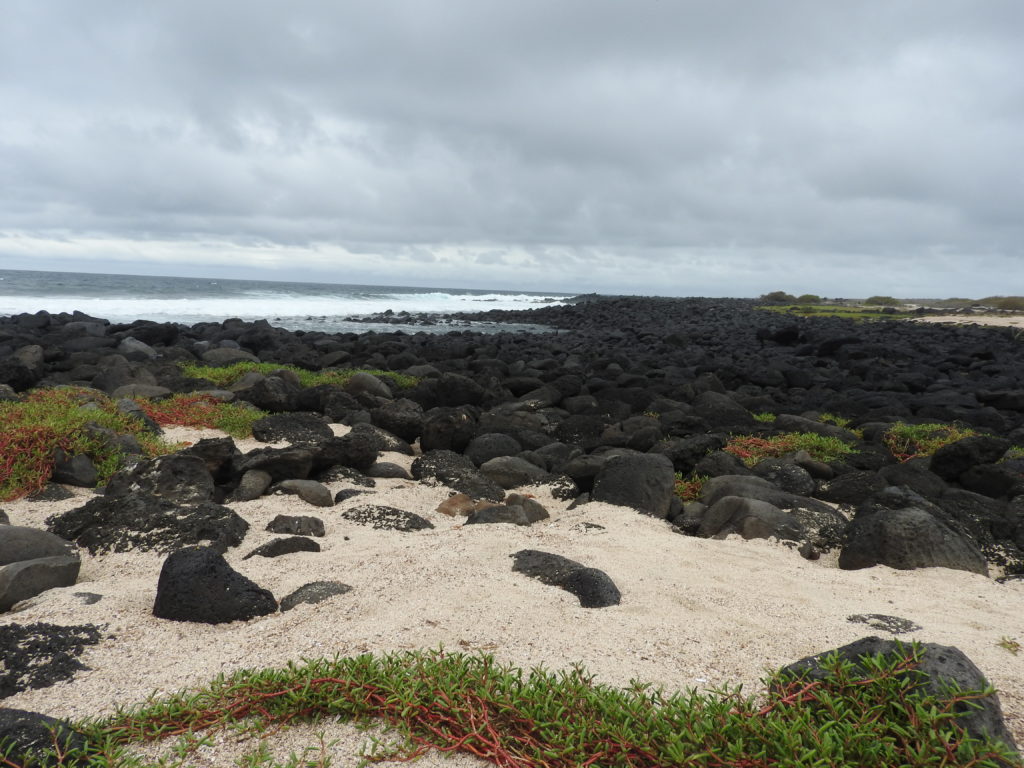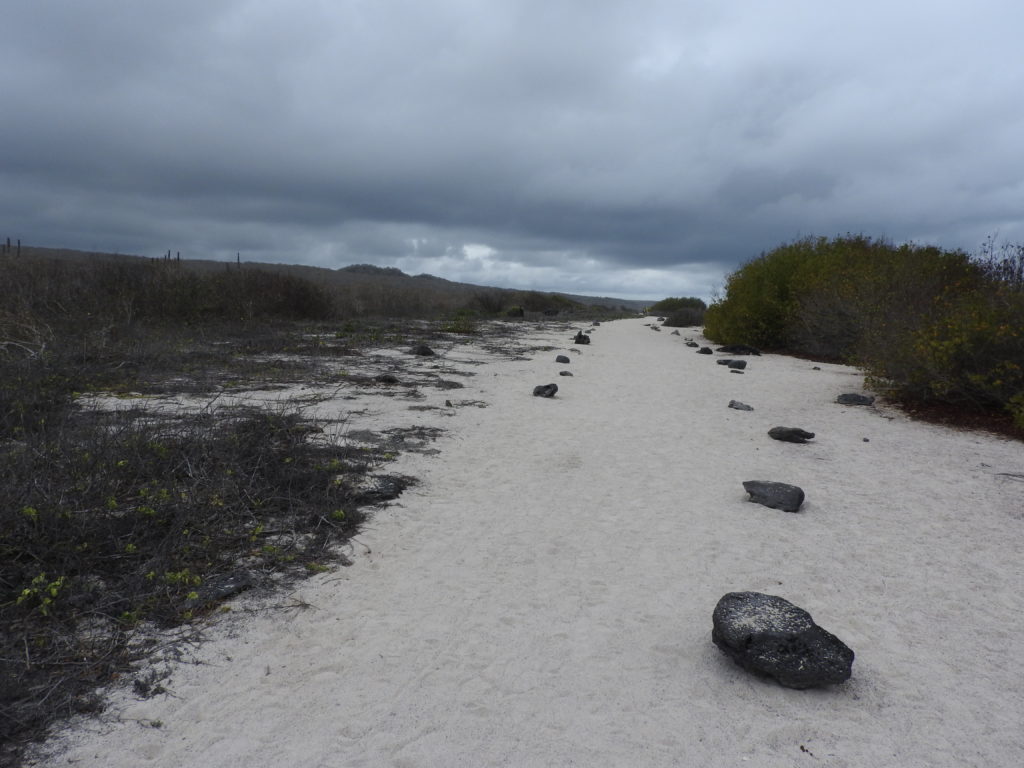 The trail leads to the beach where there are heaps of Galapagos sea lions.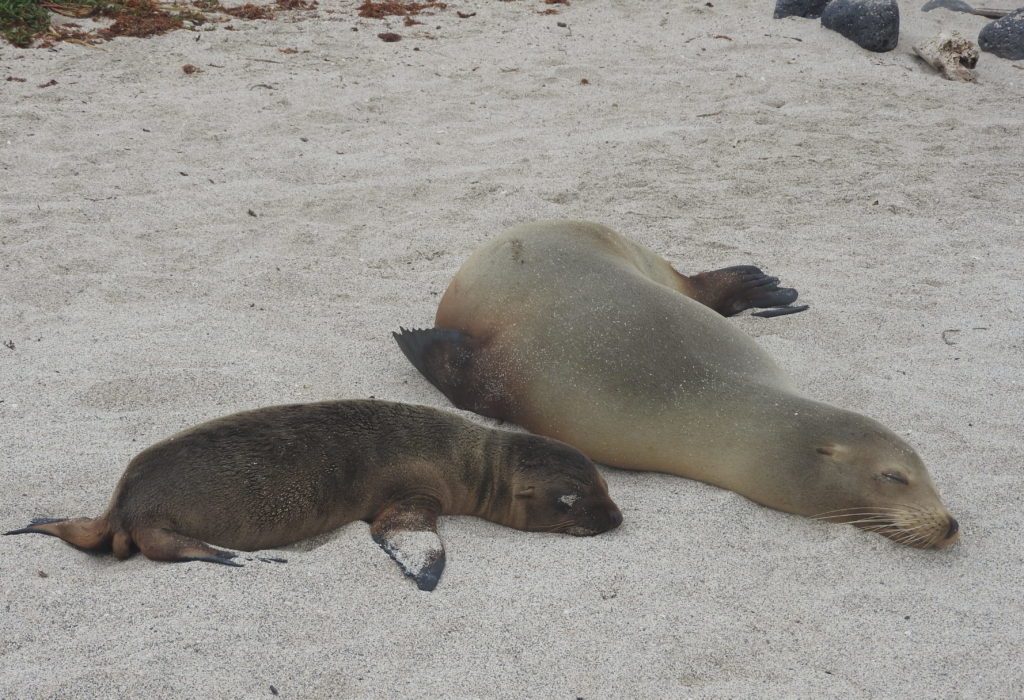 However, in spite of the area being known for Galapagos sea lions, they were in fact outnumbered by another animal… marine iguanas.
Marine iguanas are not only AWESOME… but also endemic to the Galapagos Islands. They are also unique, as they are the only lizard anywhere in the world that can swim!
It is believed that marine iguanas and land iguanas come from the same ancestor! Researchers believe that the first iguanas to arrive would have floated to the Galapagos Islands on rafts made from floating trees and other wooden debris – because at that stage they couldn't swim! Then – over the years – in order to survive, the iguanas evolved, learning to swim, and to feed on algae in the water 🙂
At the Lobería there were heaps of marine iguanas – most of them were black in colour, however some were really quite colourful. The colourful ones were the males – males change colour in the breeding season.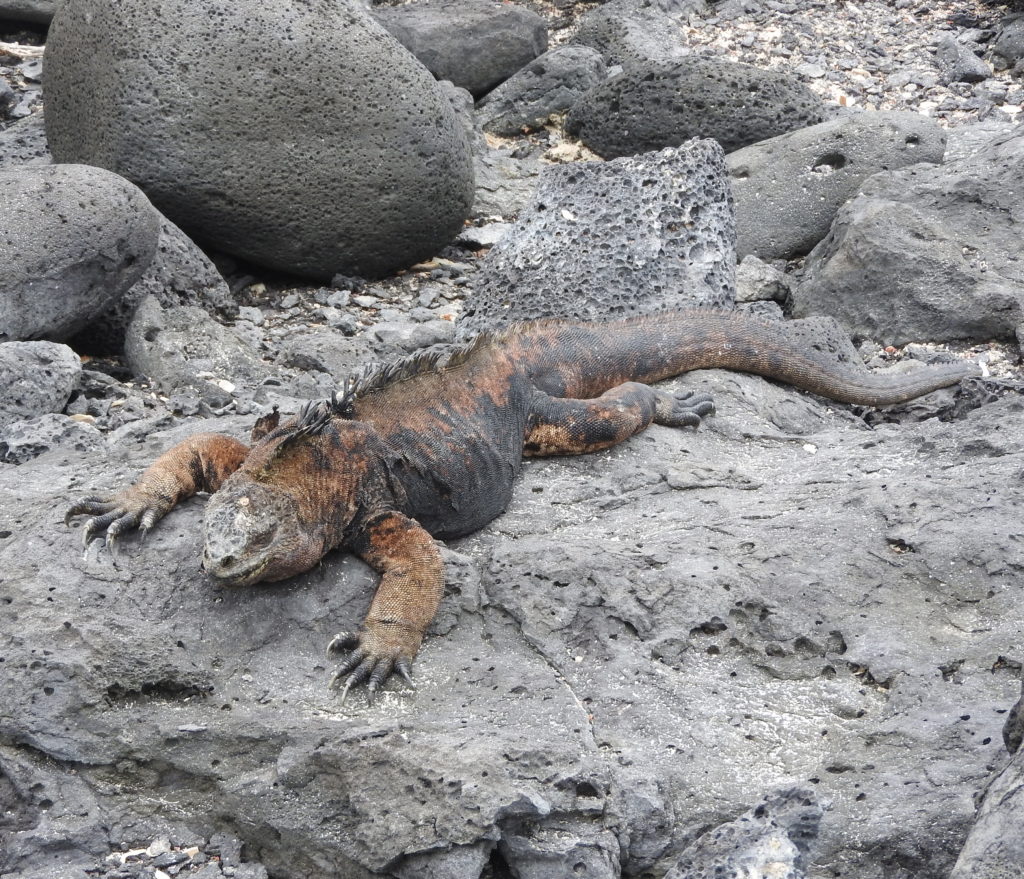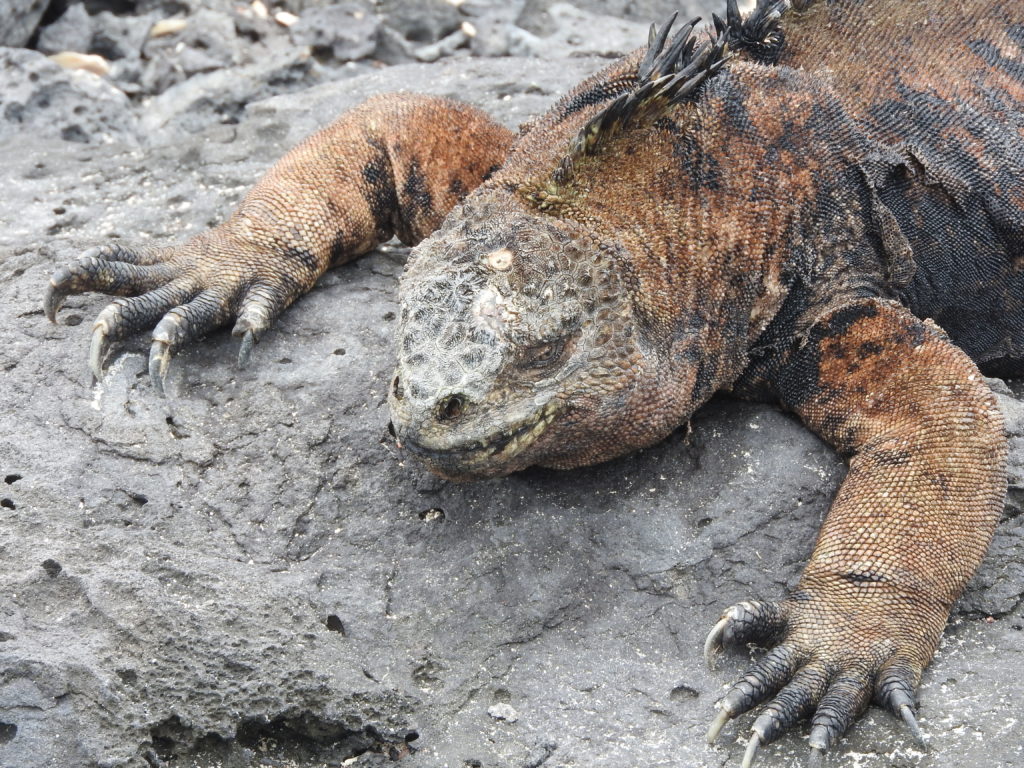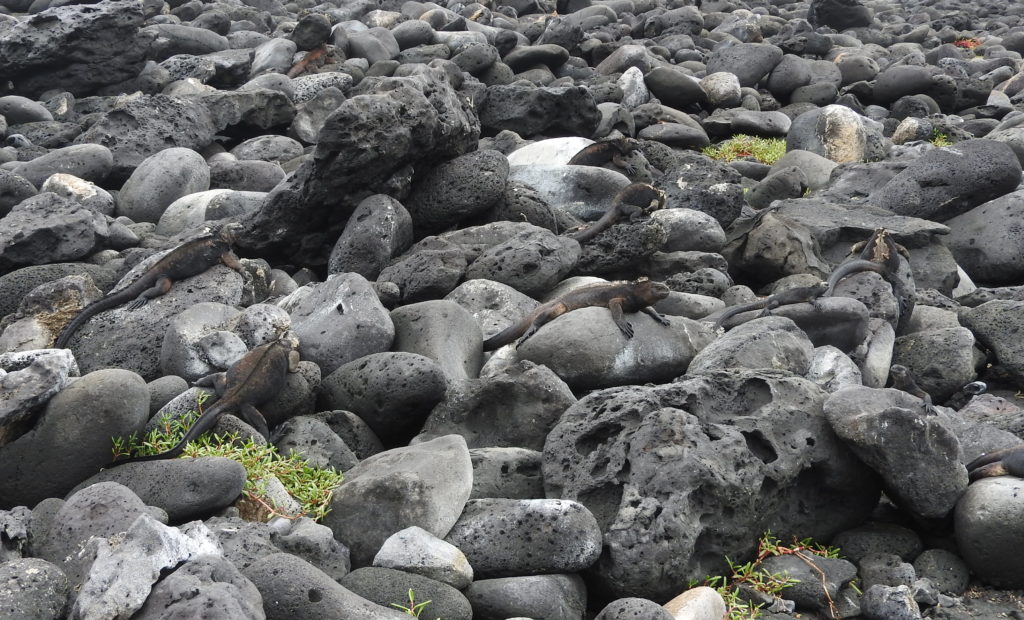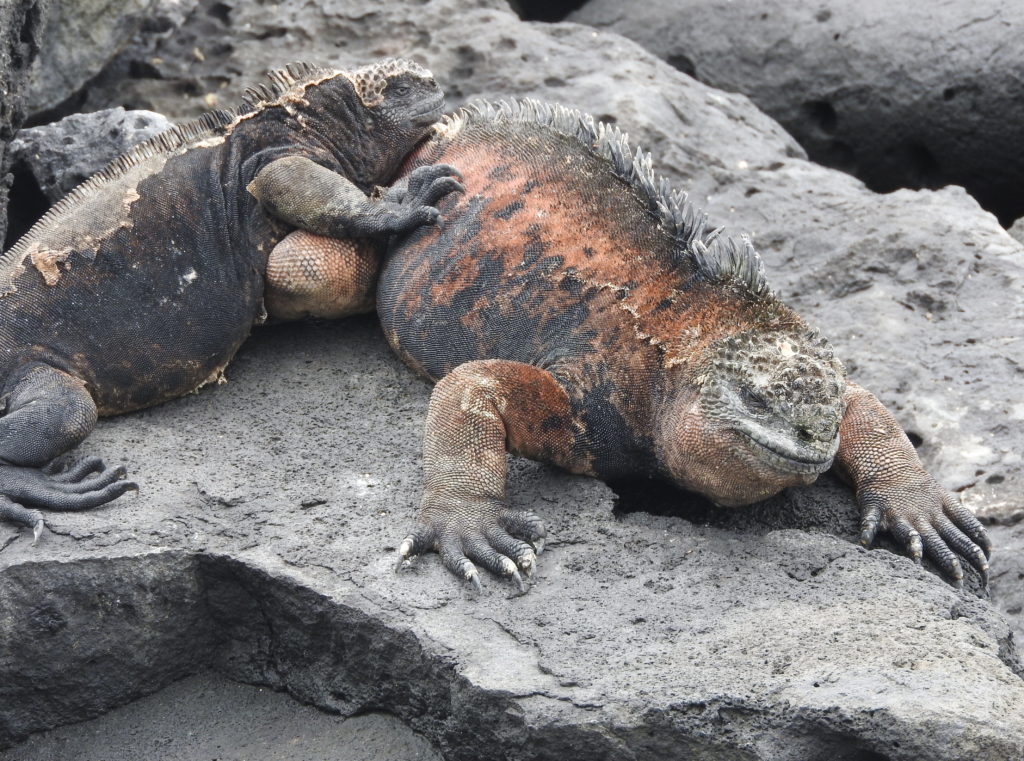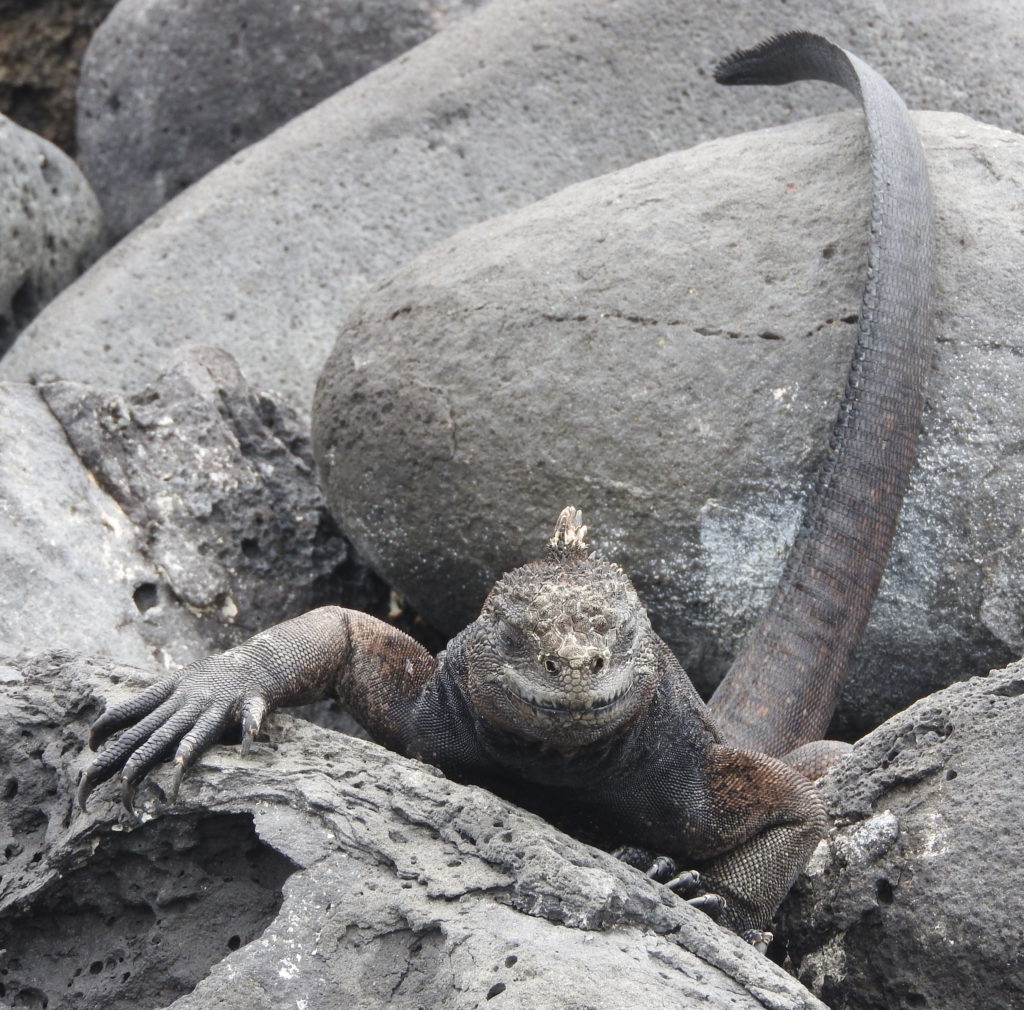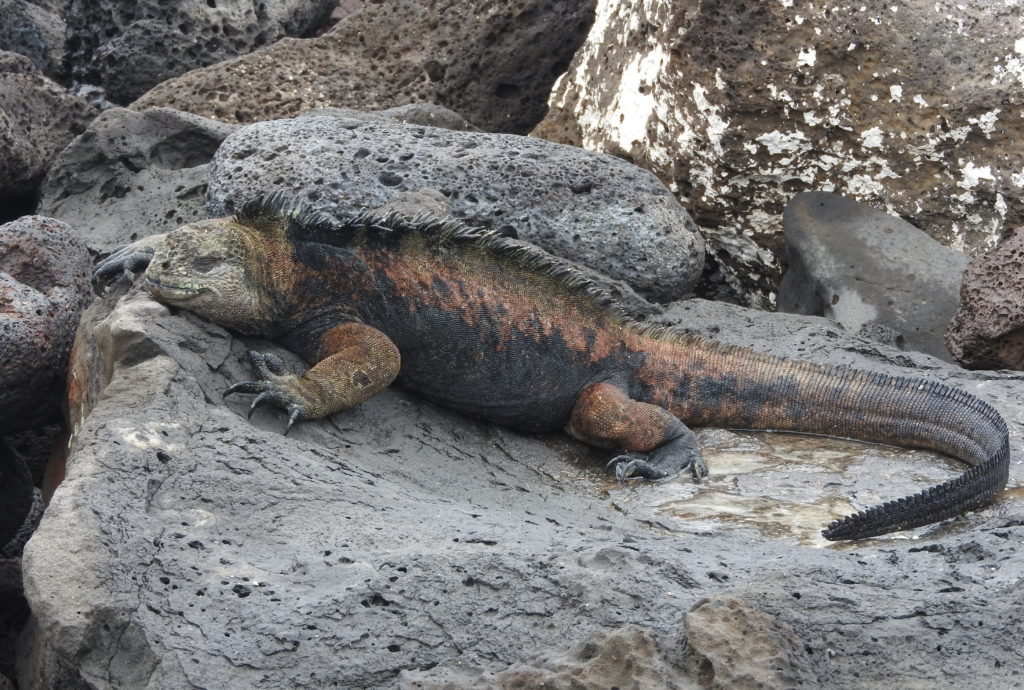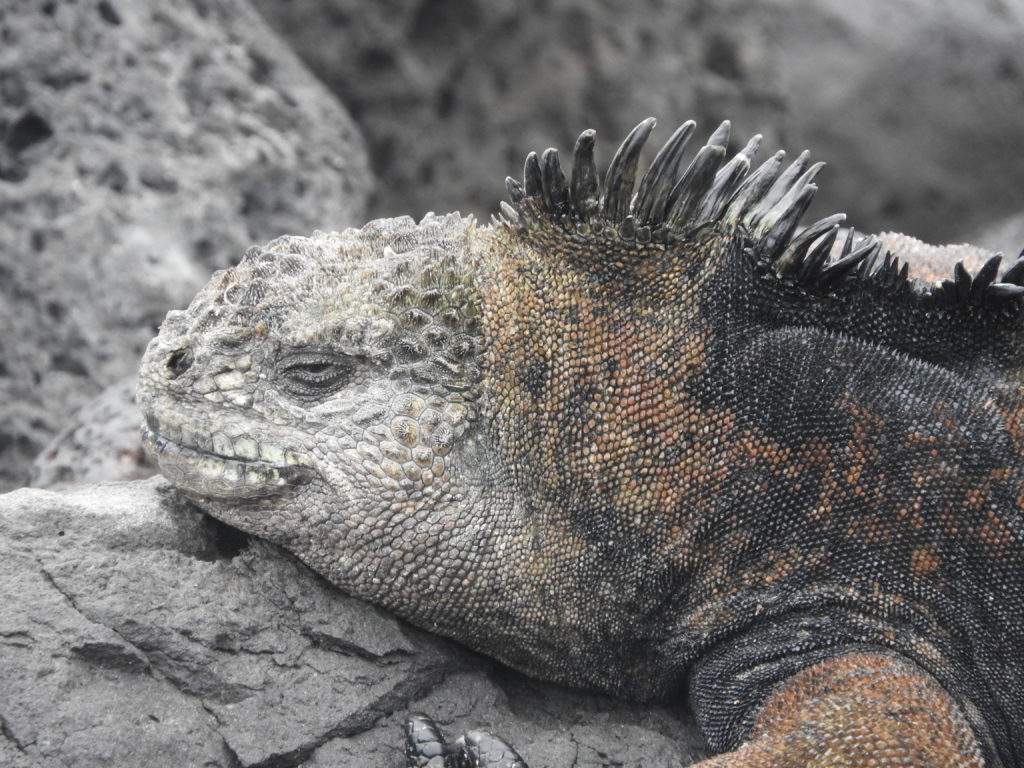 There was a trail heading to 'the cliff' – so we decided to continue on, past the Galapagos sea lions and the masses of marine iguanas… It was quite a rocky trail, but I guess that as this was an area full of lava rocks, that I shouldn't have really been surprised by this! The challenge of walking over the rocks – and keeping a steady footing – was made trickier by the marine iguanas that seemed unconcerned that they were on the trail. They were sometimes in quite large numbers – so moving around them without disturbing them was difficult! But being that close to such a unique species was AMAZING 🙂 🙂
We continued along the trail until we reached the final cliff that you are permitted to walk to. It was a beautiful spot, and looking out to the water from the clifftop we spotted turtles in the ocean… We also saw a blue-footed booby on the cliffs, and frigatebirds flying overhead 🙂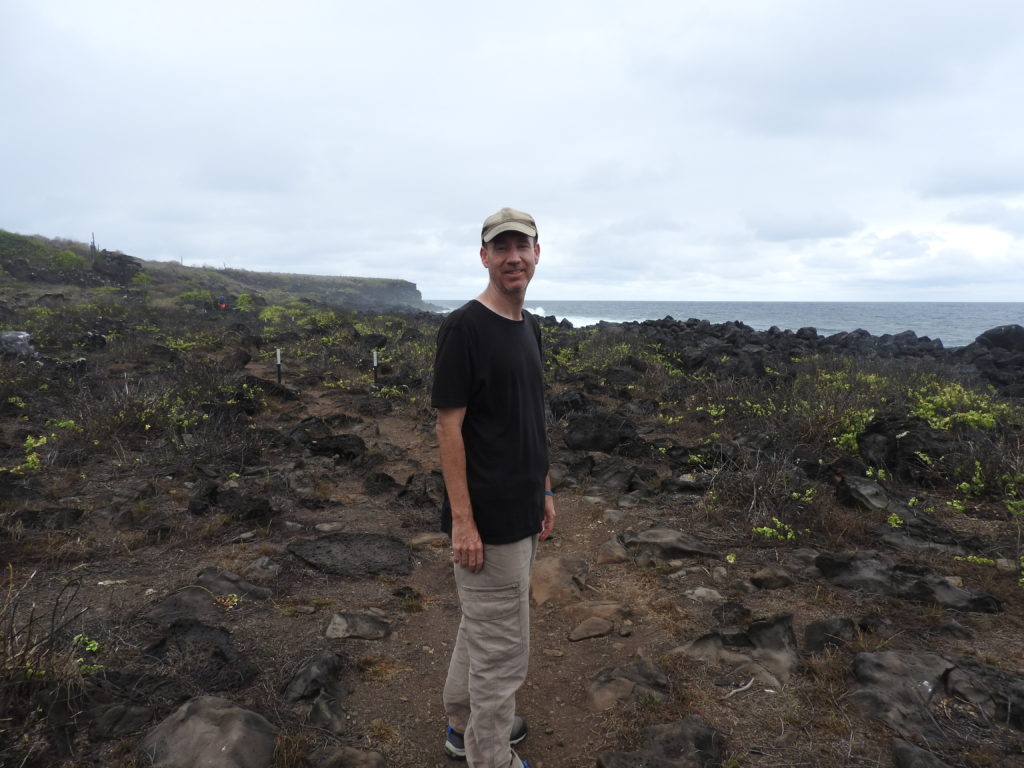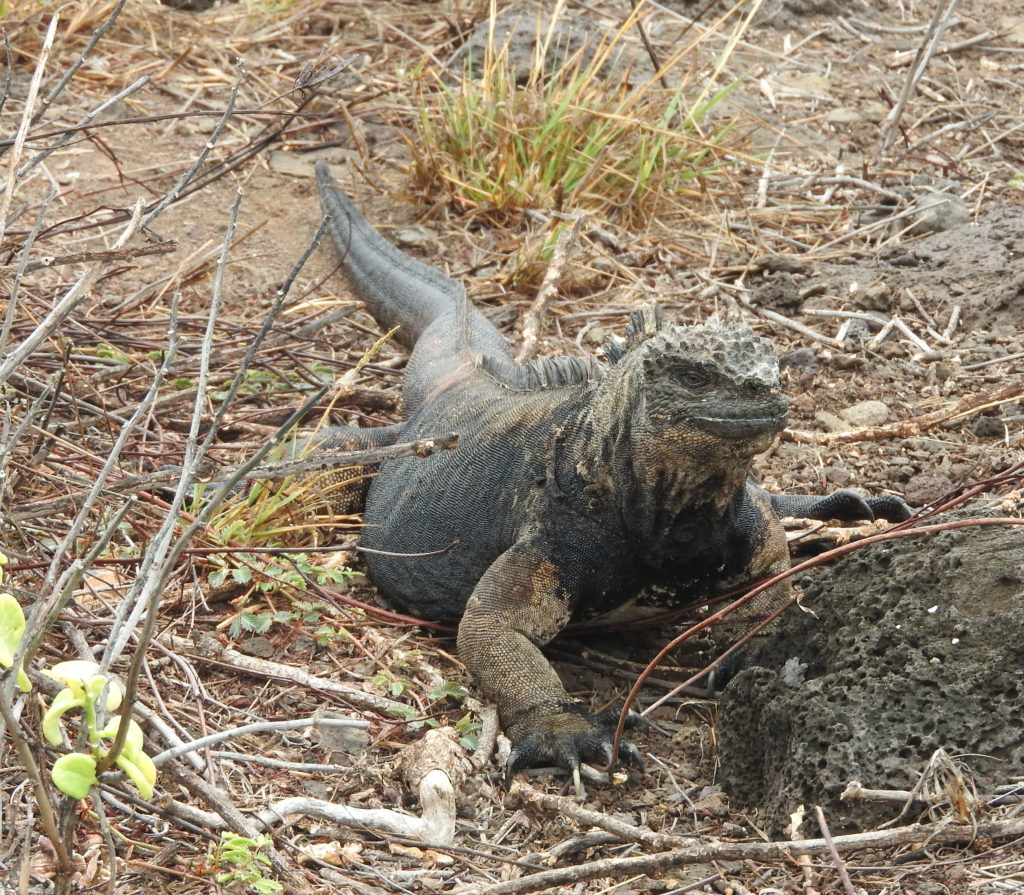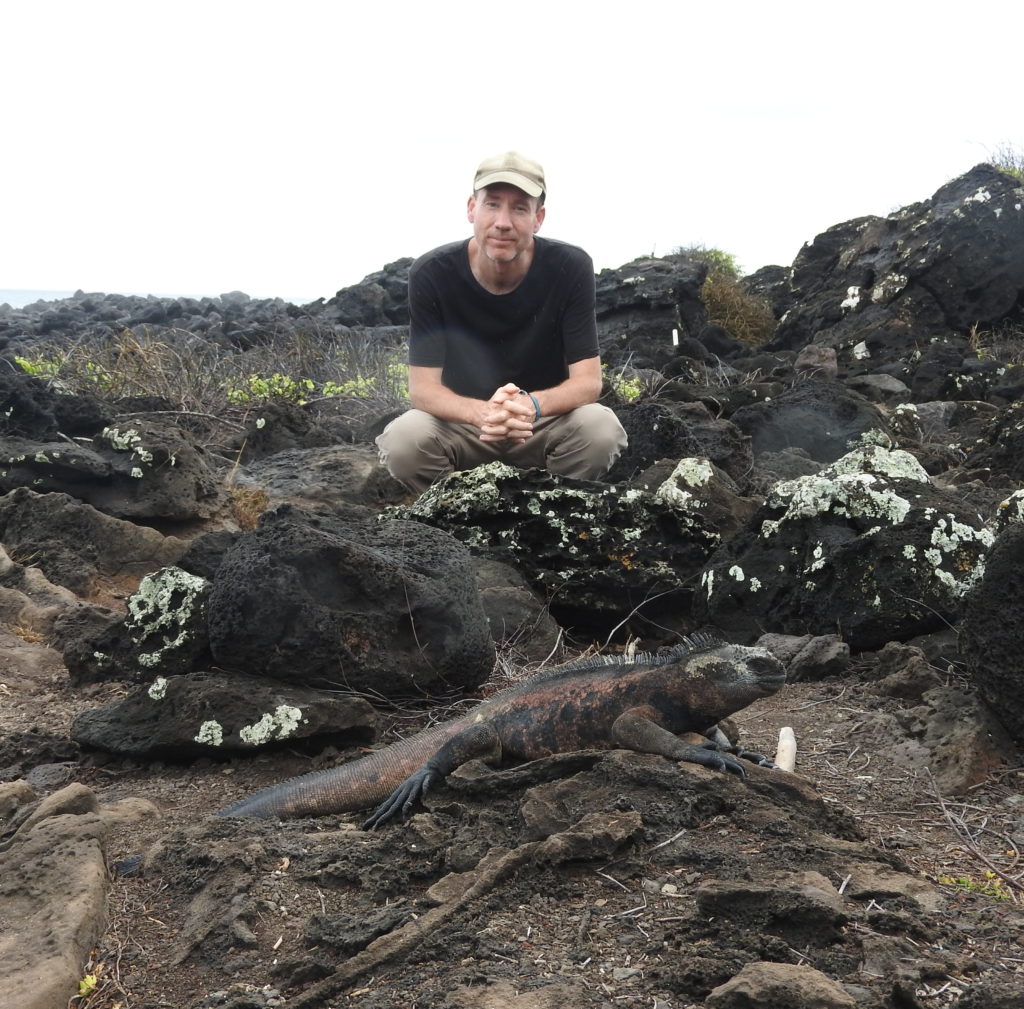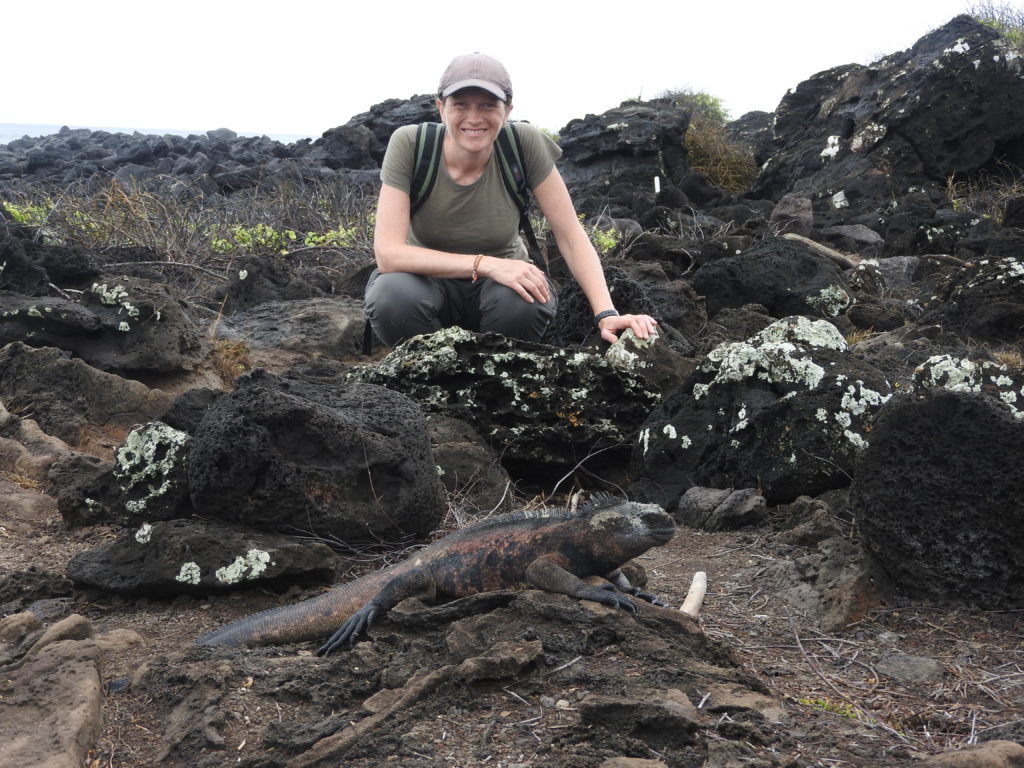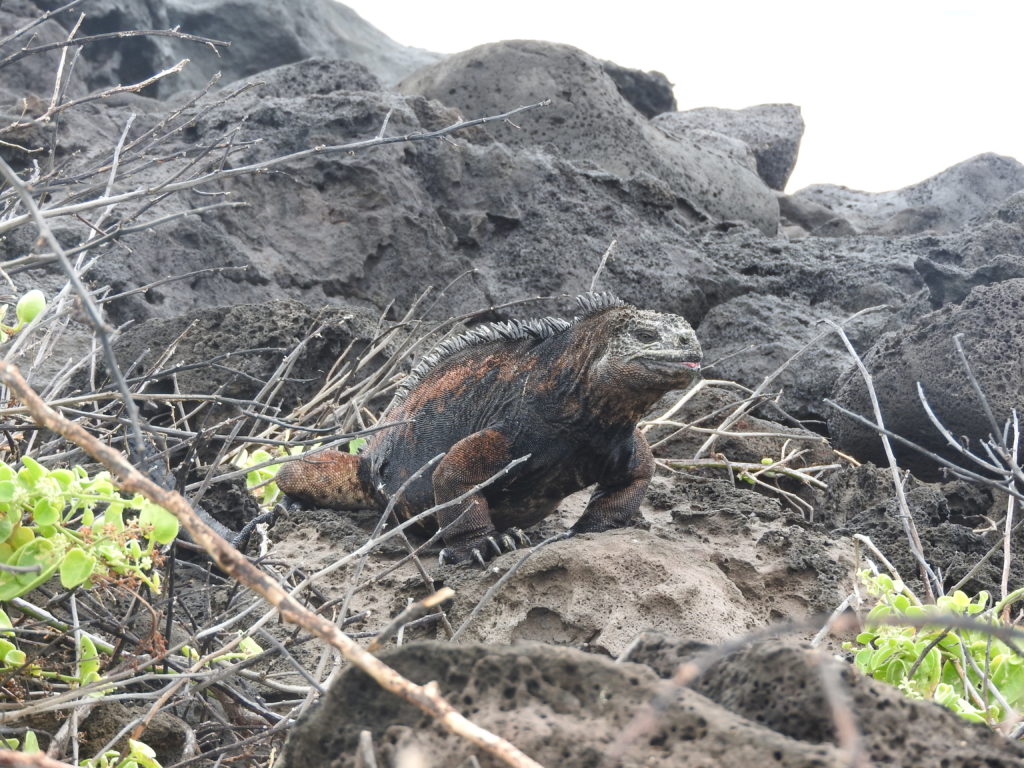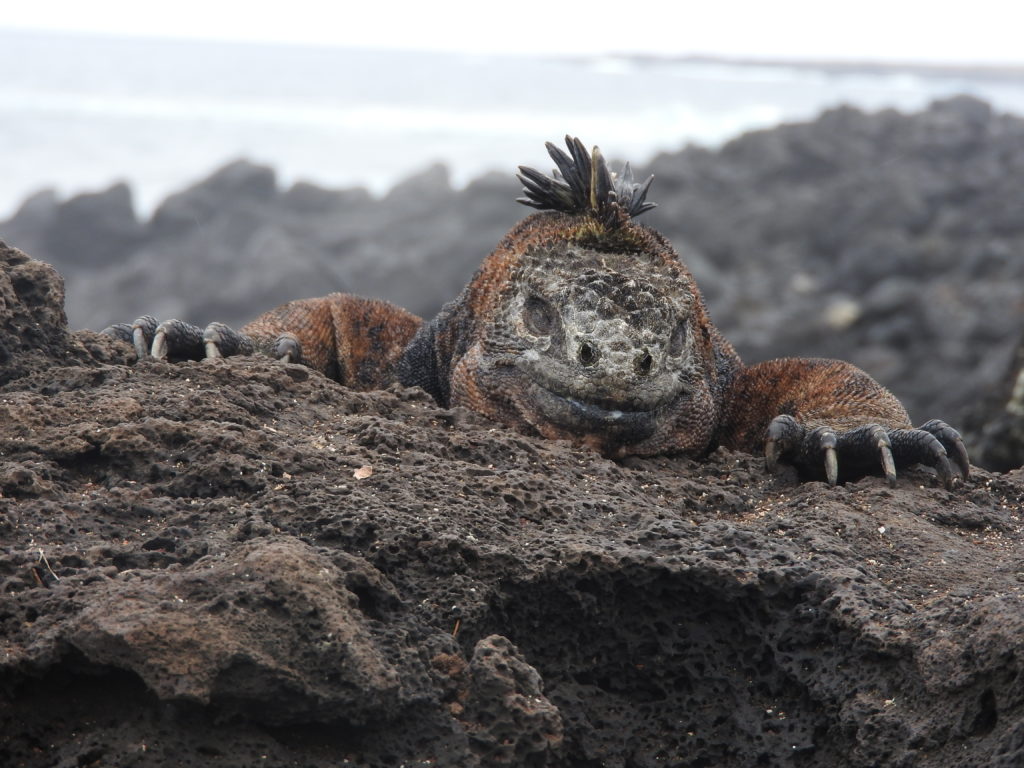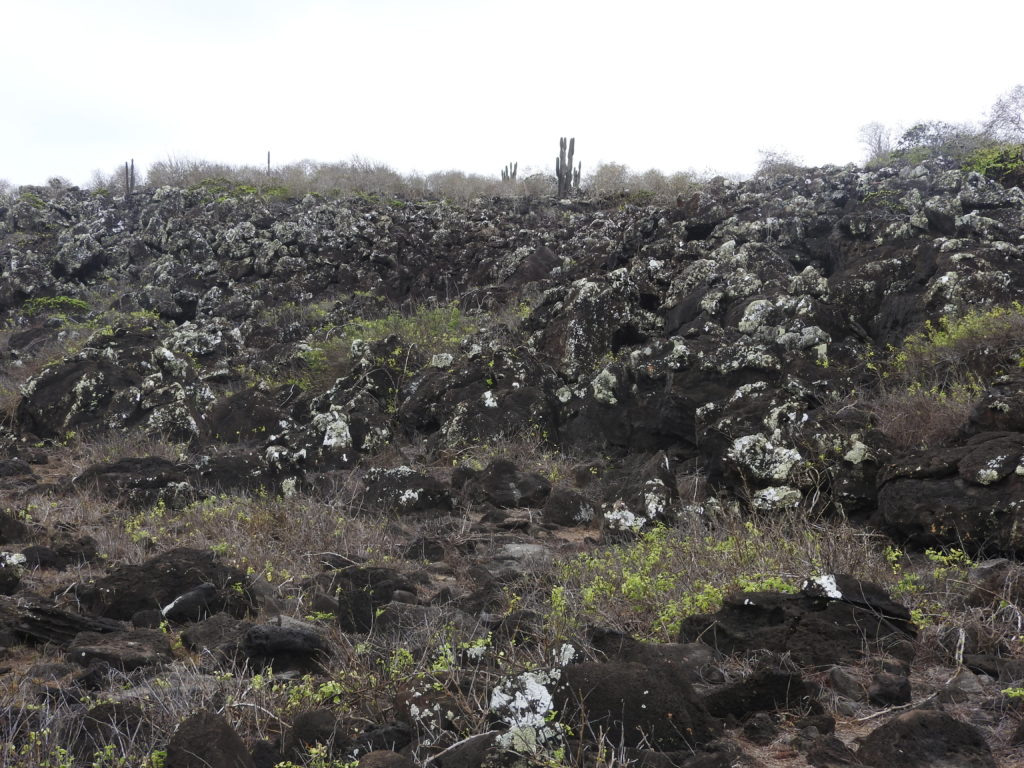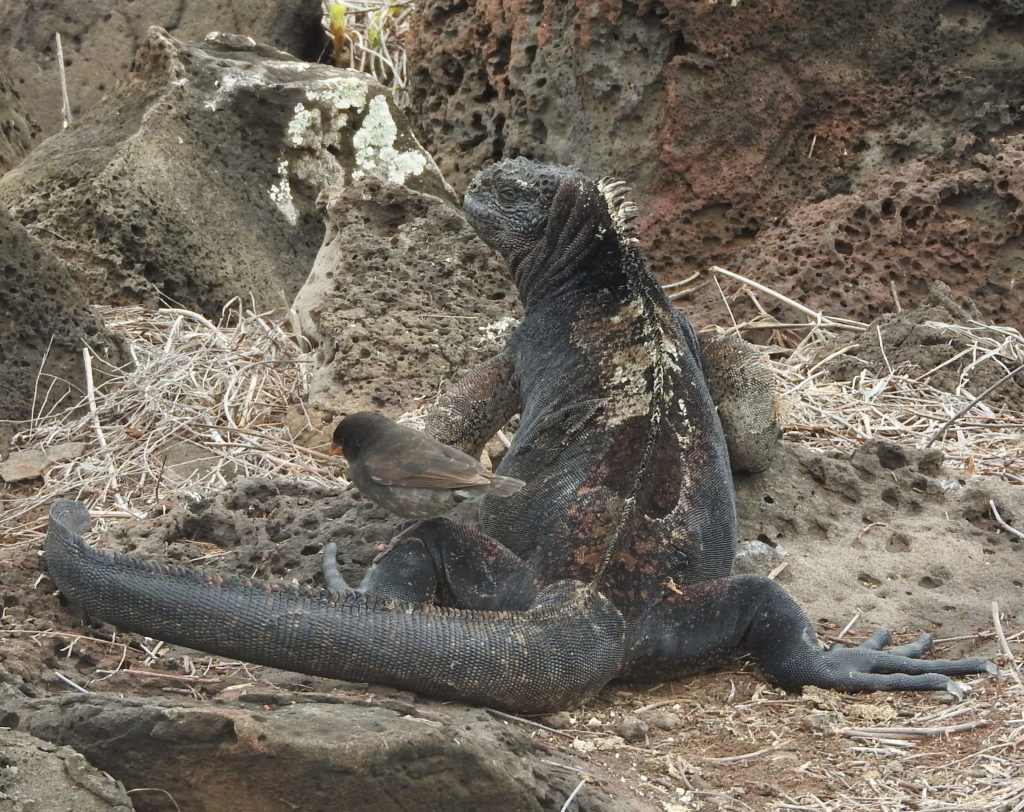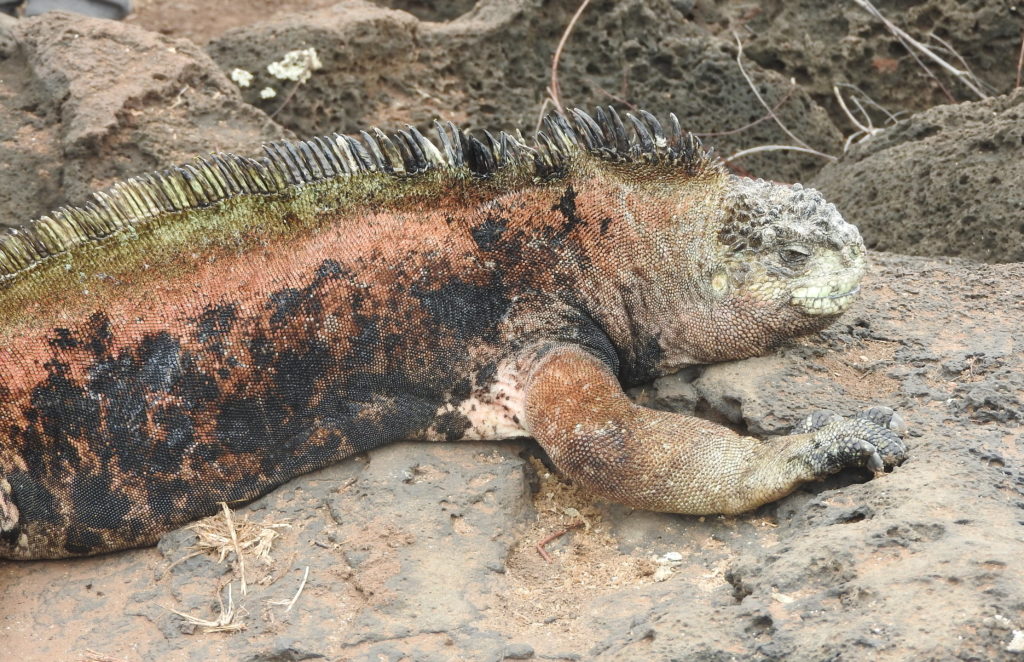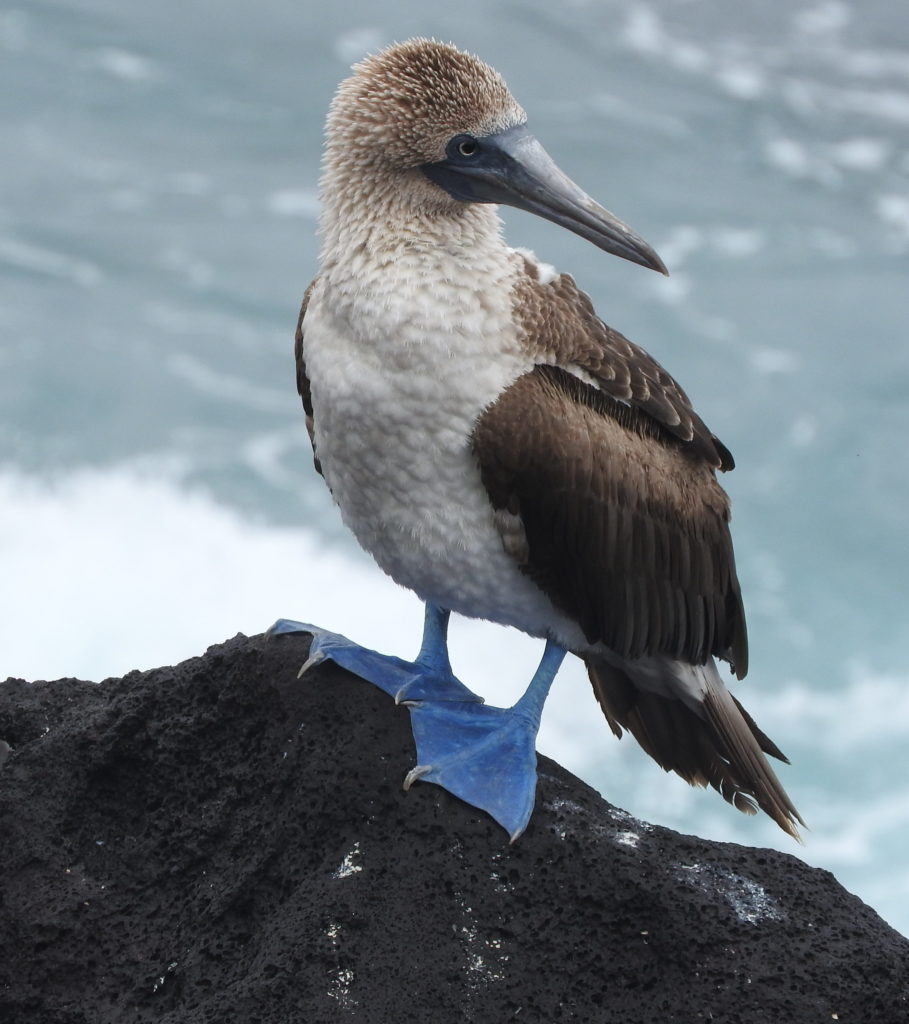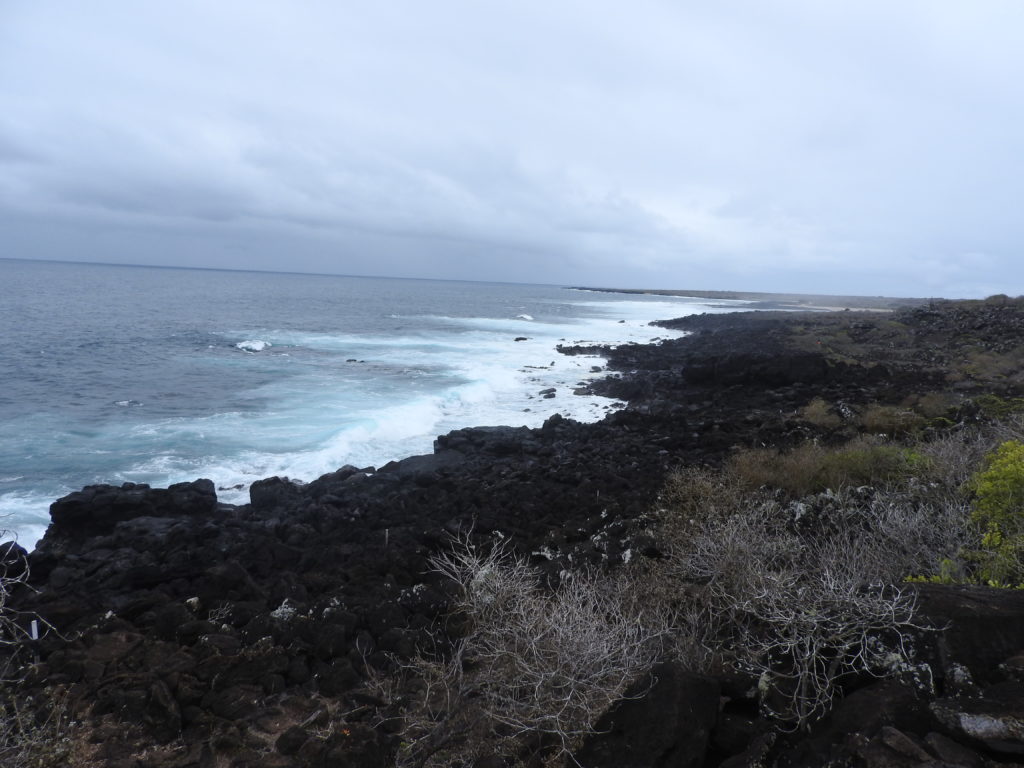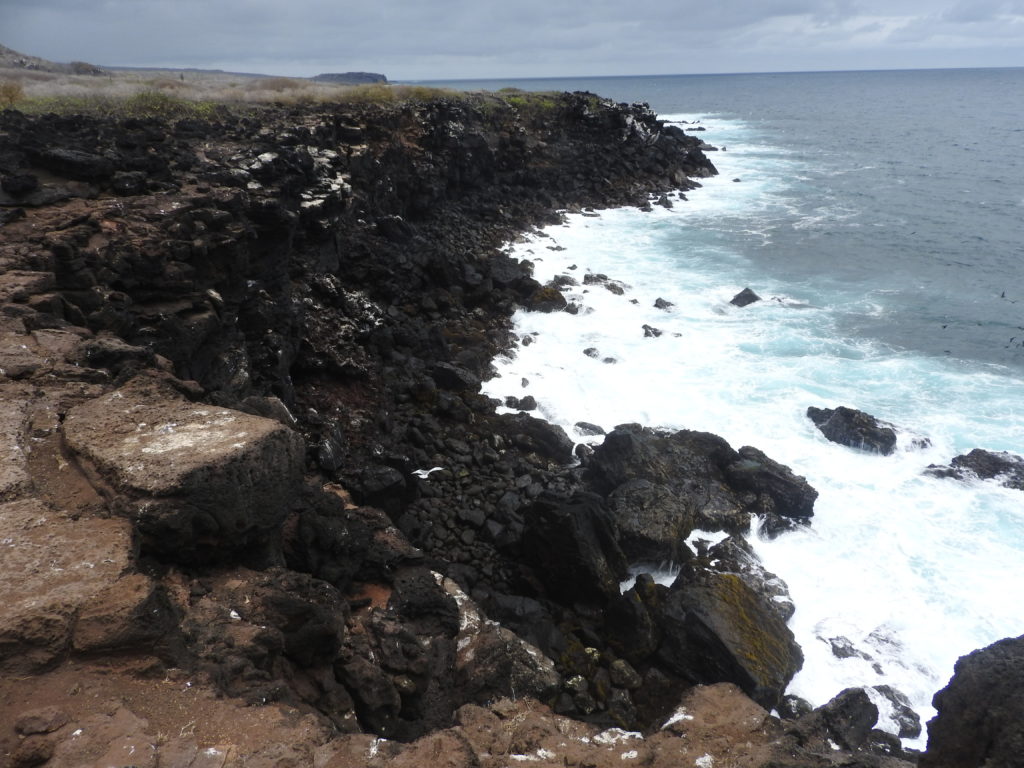 After a stunning walk it was time to retrace our steps and head back to town…