It was hard to believe that the time had finally come for us to leave the Galapagos 🙁 We felt quite sad – we would miss the animals, the fresh air, the peace and quiet, the sound of the sea, the coffee, the delicious seafood lunches…
Before we went, we weren't 100% sure if visiting the Galapagos without a cruise would allow us to see enough wildlife, and get a good experience of the islands. I have to say that the experience FAR exceeded our expectations – and although there are a few wildlife species that you can't see without a cruise, and also parts of Galapagos that are not accessible (Fernandina, Genovese, and much of Isabela) – there was still SO much to see and do, and we had an amazing time. Many times we also REALLY appreciated not being part of a tour group – for example, being able to visit the El Chato tortoise area TWICE, and spending so much time there that we HAD to have two coffees…. 🙂
We still have a fair way to go to reach Mexico – but it seems likely that the Galapagos Islands will be the highlight of our trip… 🙂
So, on to the business of actually leaving the islands…. leaving from Santa Cruz is not quite so straightforward as leaving from San Cristóbal (In San Cristóbal, you can actually walk to and from the airport in around 20 minutes from the centre of town).
This is because the airport is not actually on Santa Cruz island, it is located on Baltra island just to the north – and so to get there involves a 4km taxi ride to the bus station, a 50 minute bus journey to the wharf on the north of Santa Cruz island, a short ferry ride to Baltra island, and then a shuttle bus from the Baltra island wharf to the airport itself.
It's not quite as arduous as it sounds, as all the transport connects together pretty well – the whole thing only really took a couple of hours.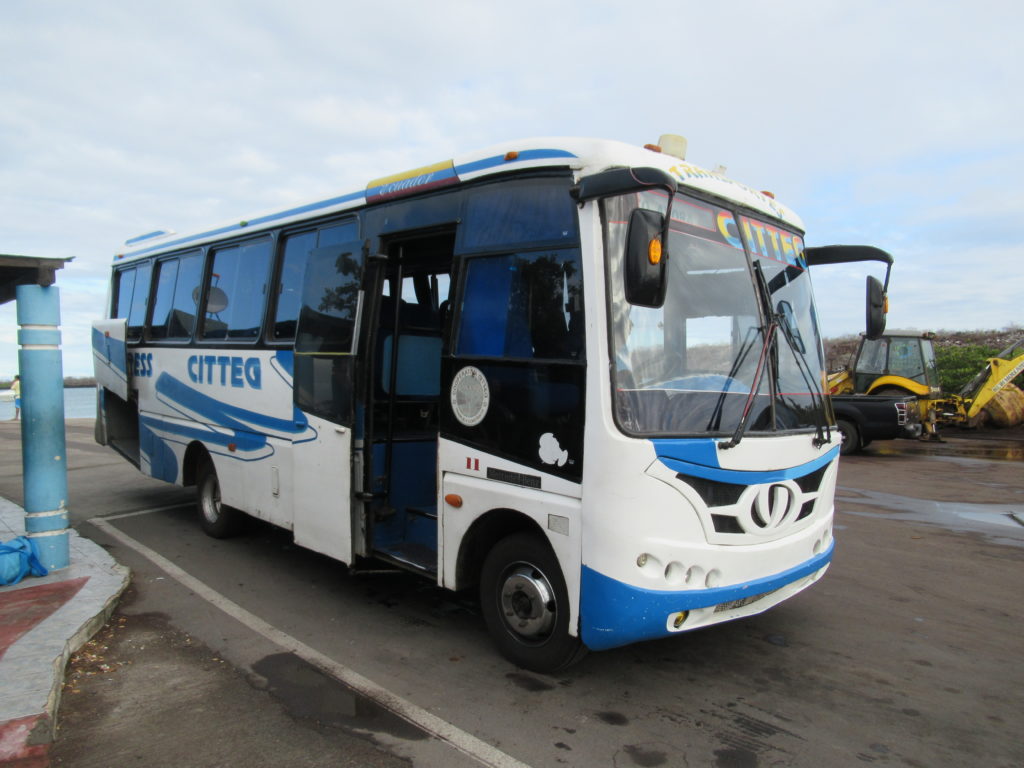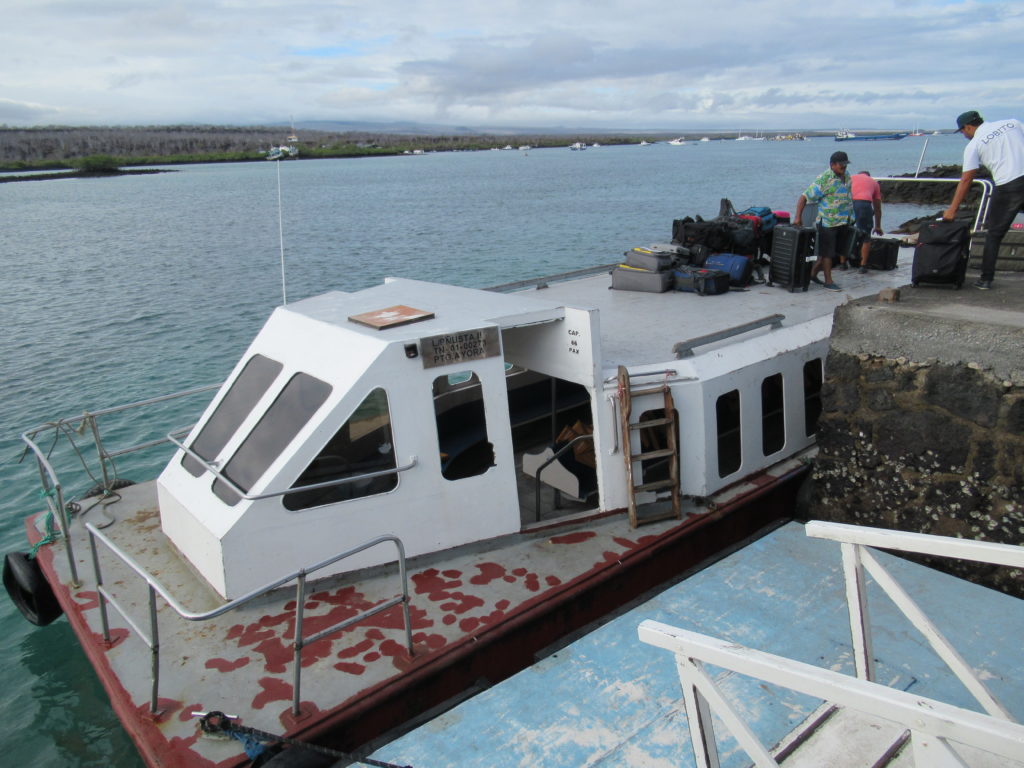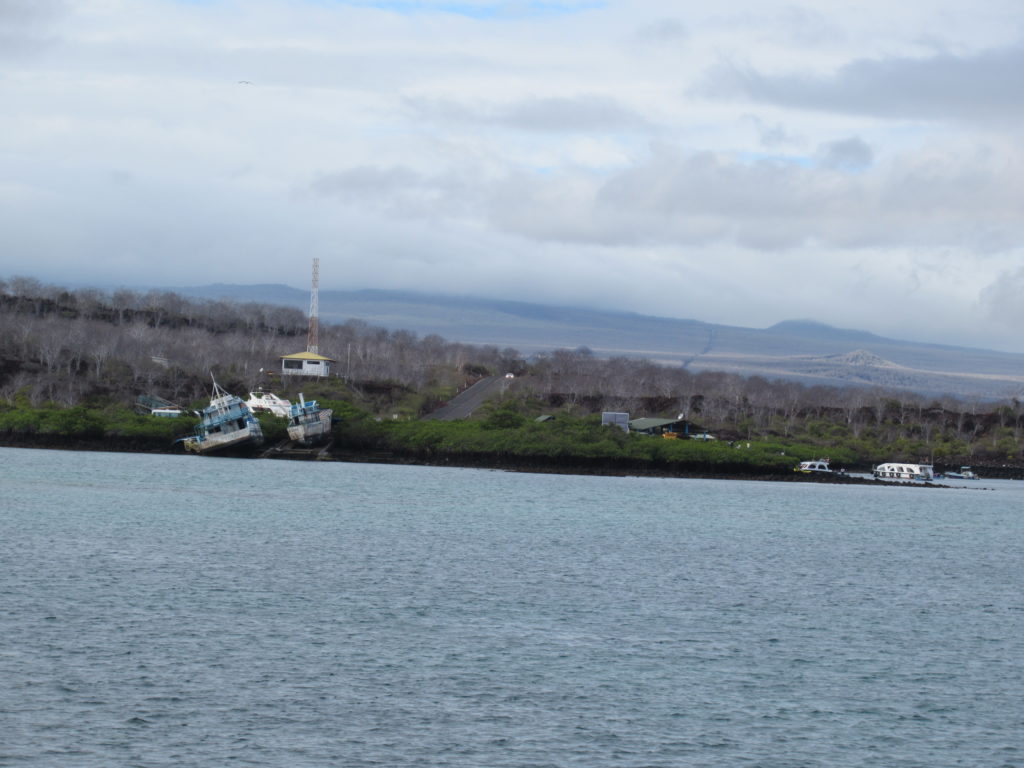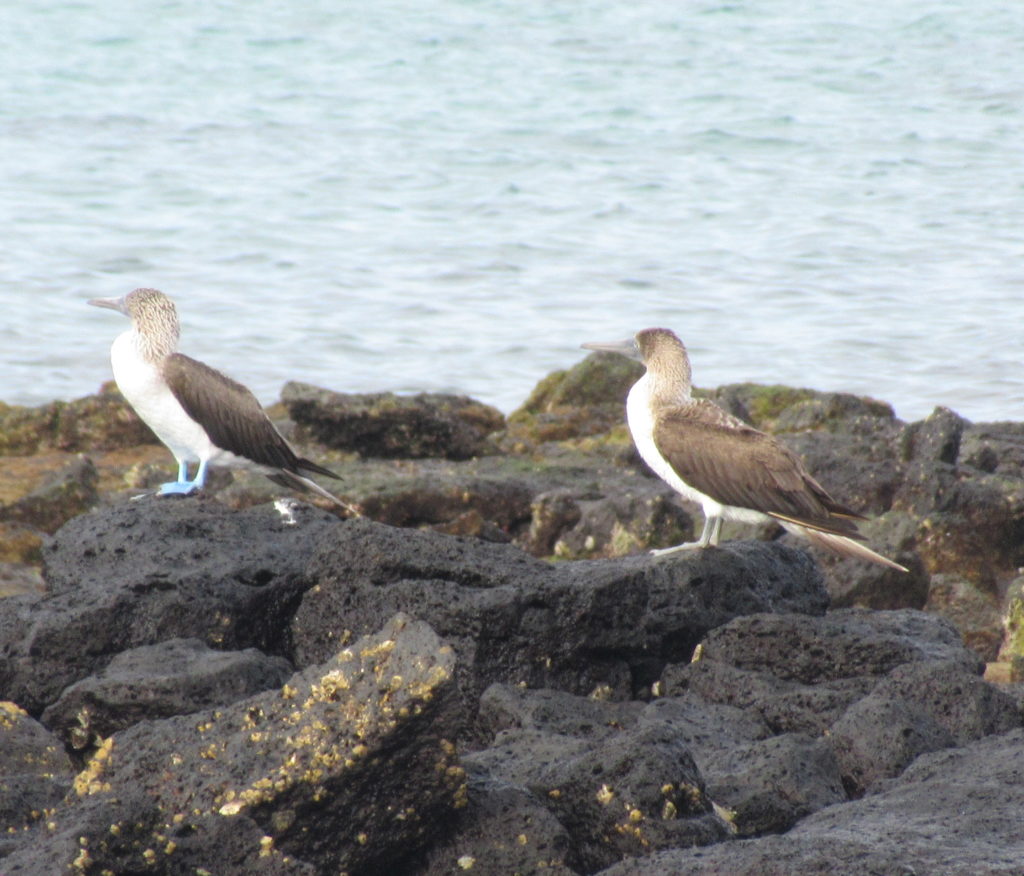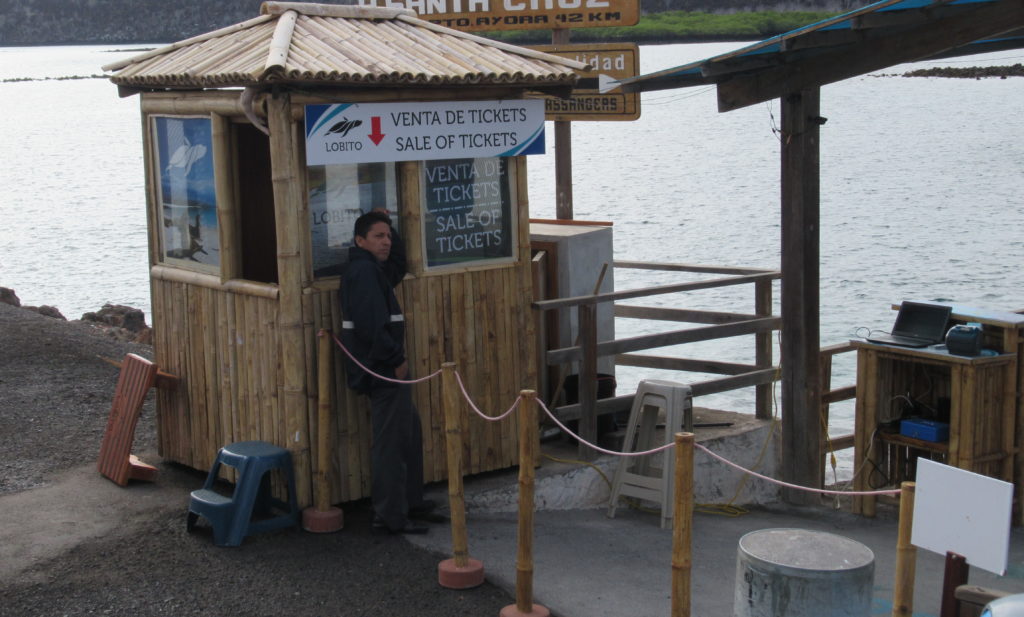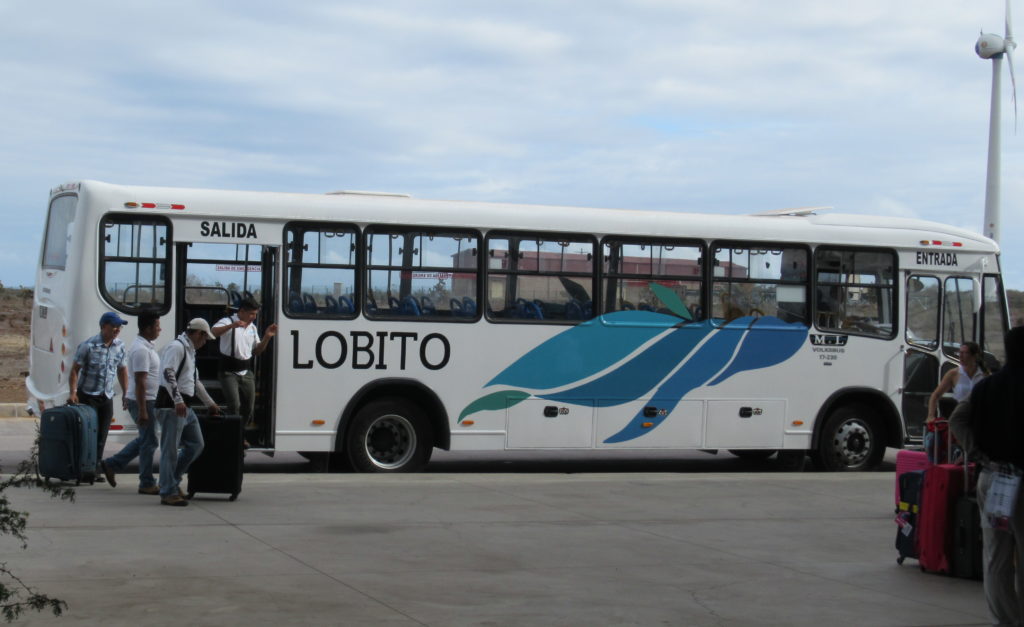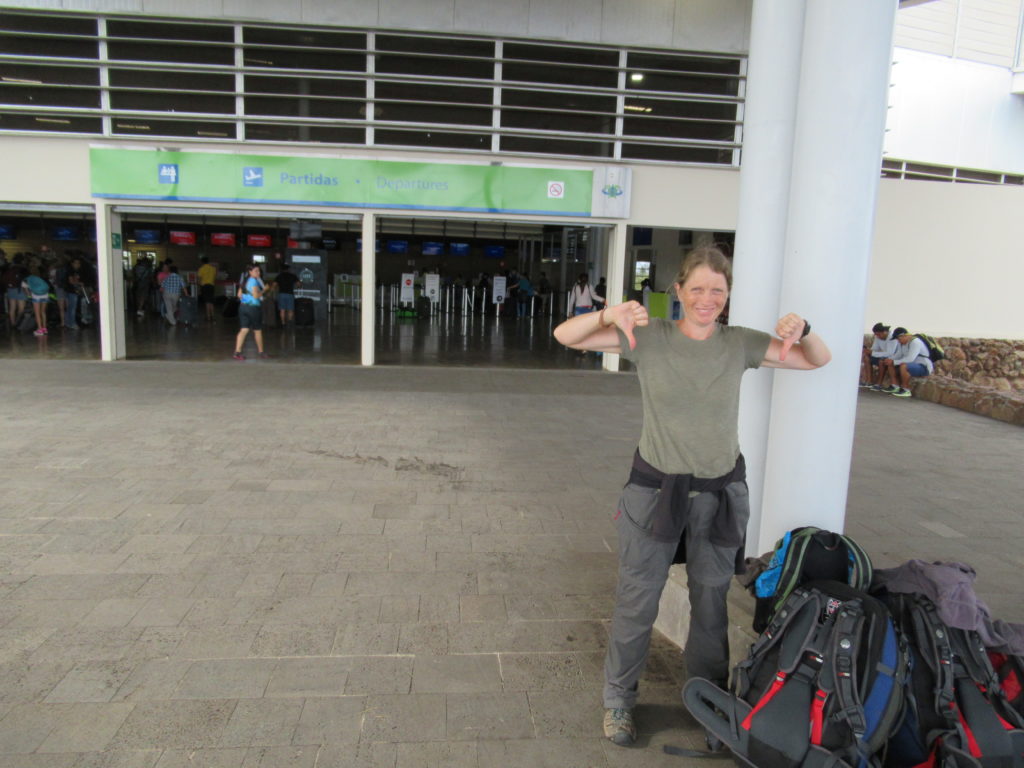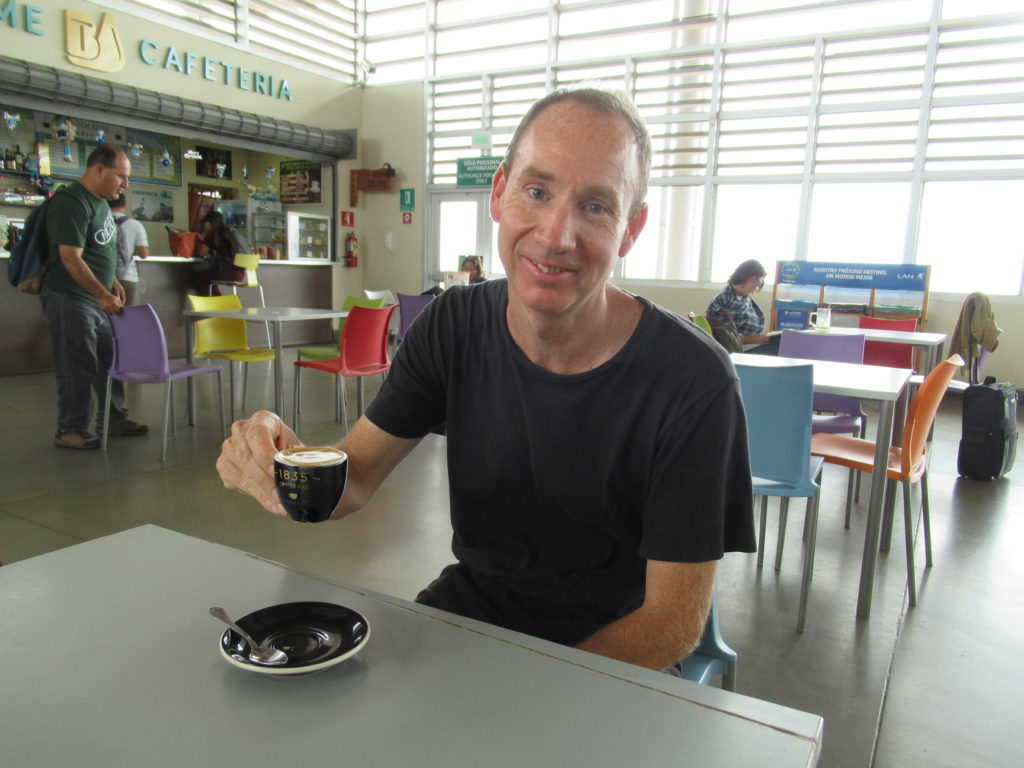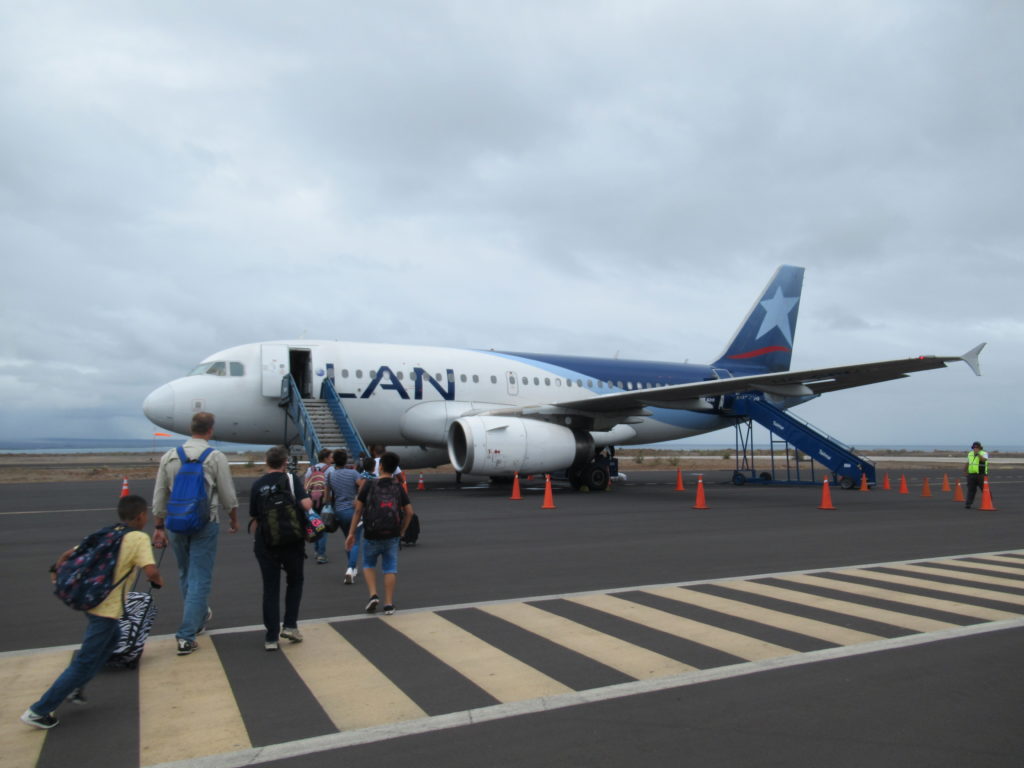 Once we were on the plane, we could hardly believe it was over – but reality began to slowly sink in, as we would be landing in big, bad Guayaquil, and would have to make our way to the bus station to try and get a bus to our next destination – which would be Puerto Lopez on the Ecuadorian coast…