Manu – Day 2 – Rainforest Lodge to Bonanza Lodge
Today we were up for a 6am breakfast – that sounds early, but it turned out to be a lie-in?! It ended up being the latest start we had on the whole tour…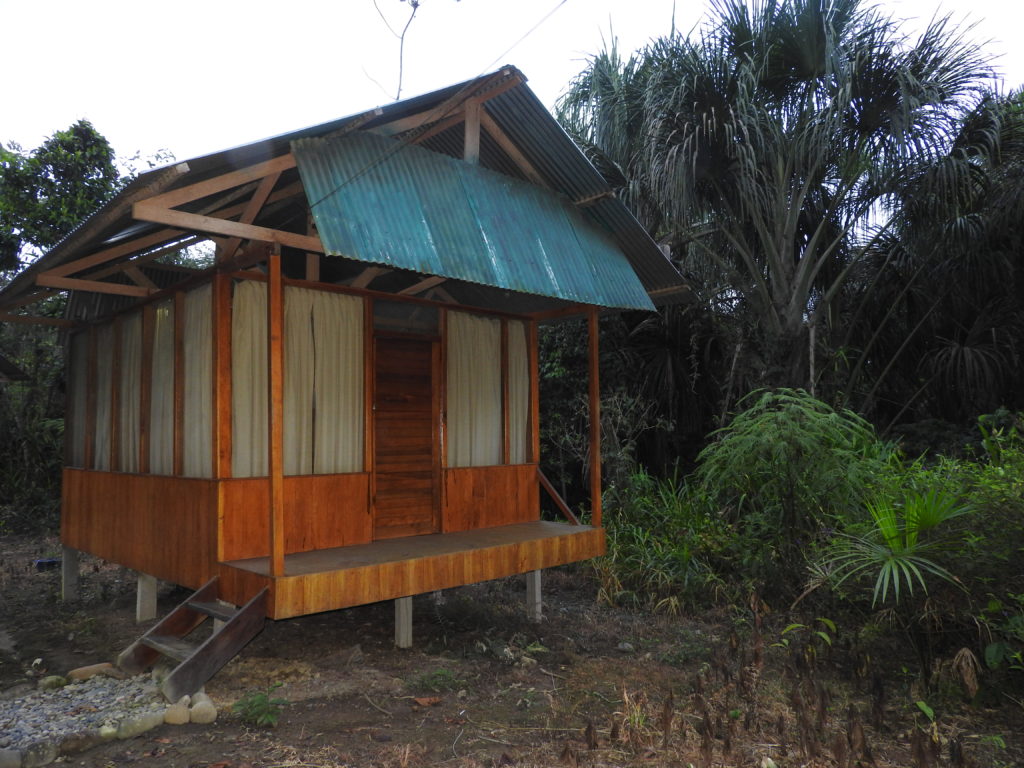 By 7am we were on the road – heading down towards Atalaya where we would start travelling by boat. On the way down we passed through a coca growing area, and had a brief stop at a 'botanical garden', where we learnt about the coca leaf and were shown some other plants and flowers that are used by locals for various foods and medicines.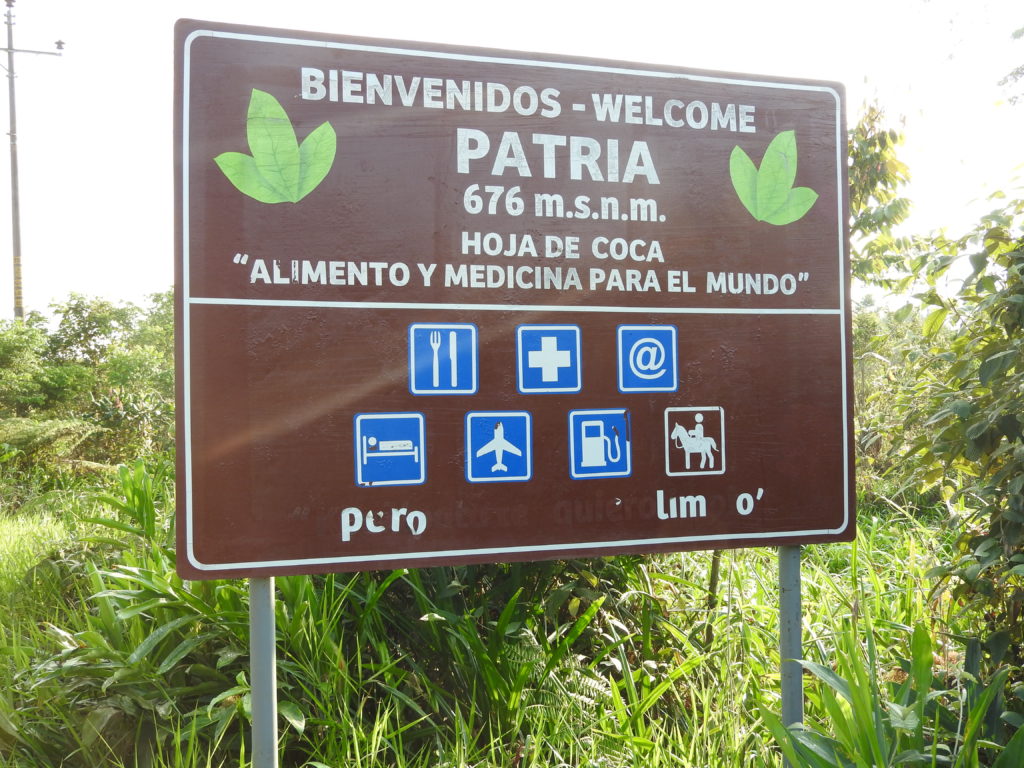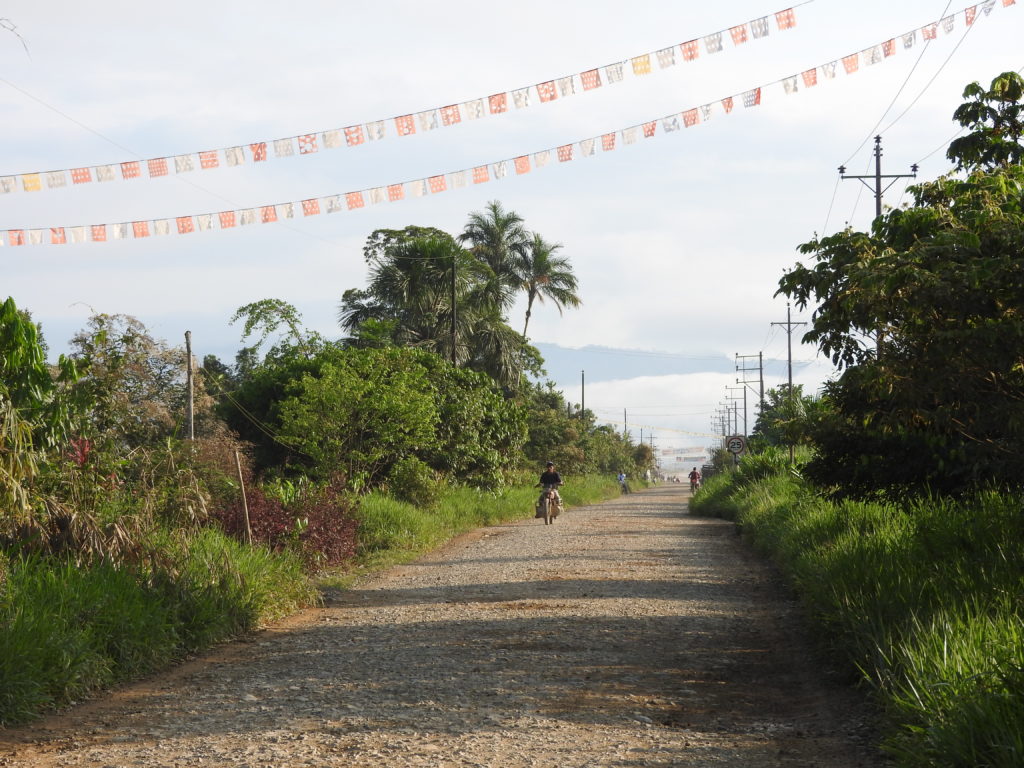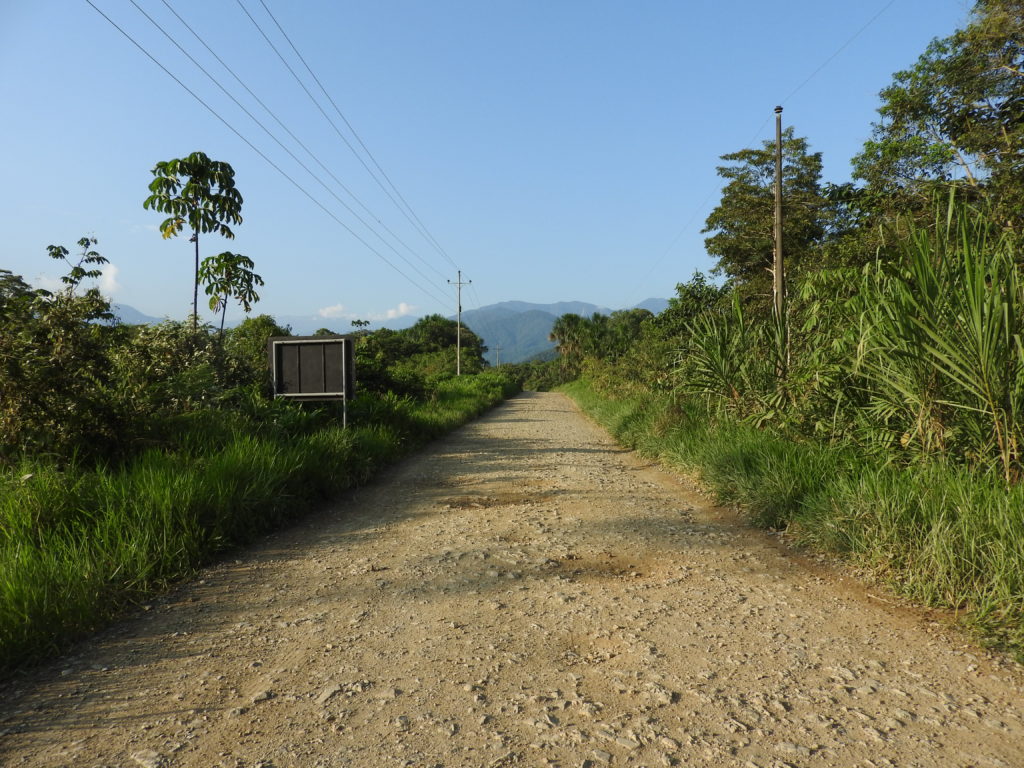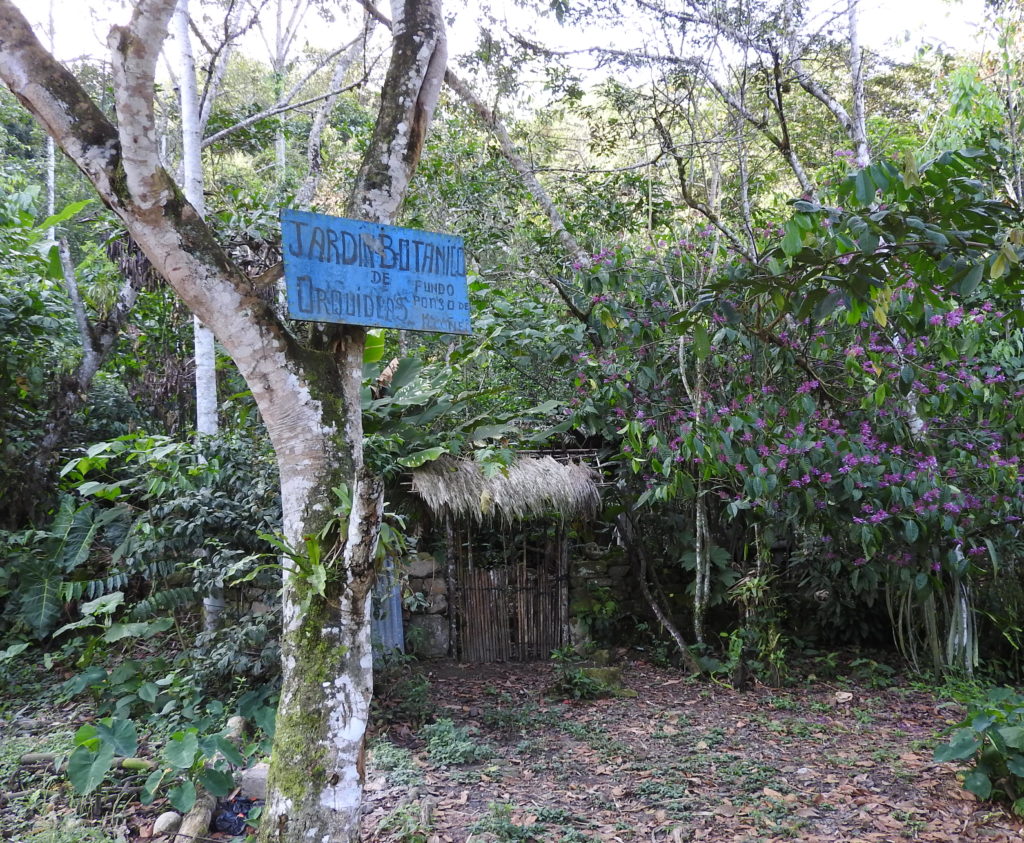 Our next brief stop was at a viewpoint overlooking the Madre de Dios river – our first glimpse of the river that we would be travelling on for the next part of our journey.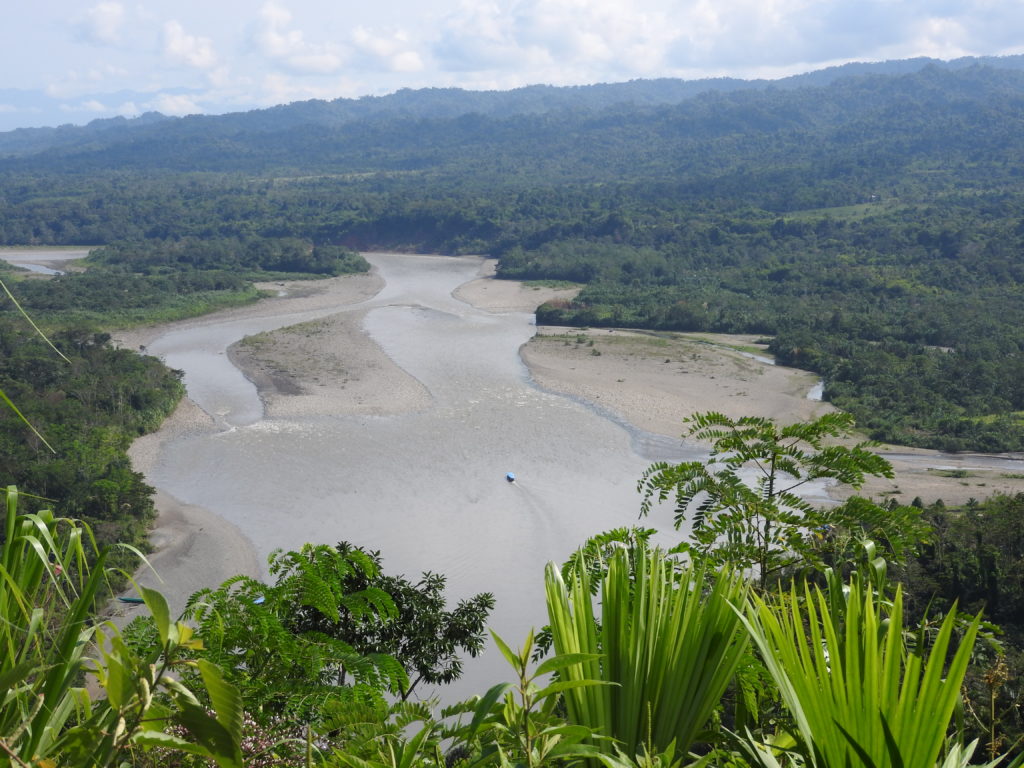 Before long, we were at the port, and ready to board our boat!
As you can see, it's not very big!
We would be travelling on this boat for around 11 hours there, and 11 hours back – a return journey of 400km along two rivers. There would be stops along the way – not least because there are no toilets on the boat! The boat was actually pretty comfortable, and a lot of the time we felt like we were on a relaxing river cruise!
We had been told earlier by our guide about a tribe that lived in Manu, that still lived as hunter-gatherers in the rainforest, (eg. they have no permanent settlements, they just roam around) and had been deep in the Manu jungle for the last 100 years or so – avoiding any contact with the outside world. They are called the Mashco-Piro, and in the last few years they have started to come to the edge of the park, and have had some interactions with outsiders.
It is prohibited by Peruvian law to make contact with them, as they have different immune systems and are extremely susceptible to outside diseases. It can also be dangerous, as they don't understand the outside world, and they will just kill you if you do something wrong, or are on their territory. Several local people have been killed by them (shot with a bow and arrow), and a ranger station in the park had to be closed after they discovered it and attacked a ranger there.
Despite this, missionaries have stupidly tried to make contact with them, and have left them clothes and a few other items – further encouraging interaction with the outside world. There are now a few members of the tribe who are regularly seen on the banks of the river at the edge of the park.
It seems amazing in this day and age, that people have managed to live undisturbed in the forest for hundreds of years – but there are estimated to be around 100 groups of  'uncontacted peoples' around the world.
All of this explains the warning sign that greeted us as we arrived at the dock.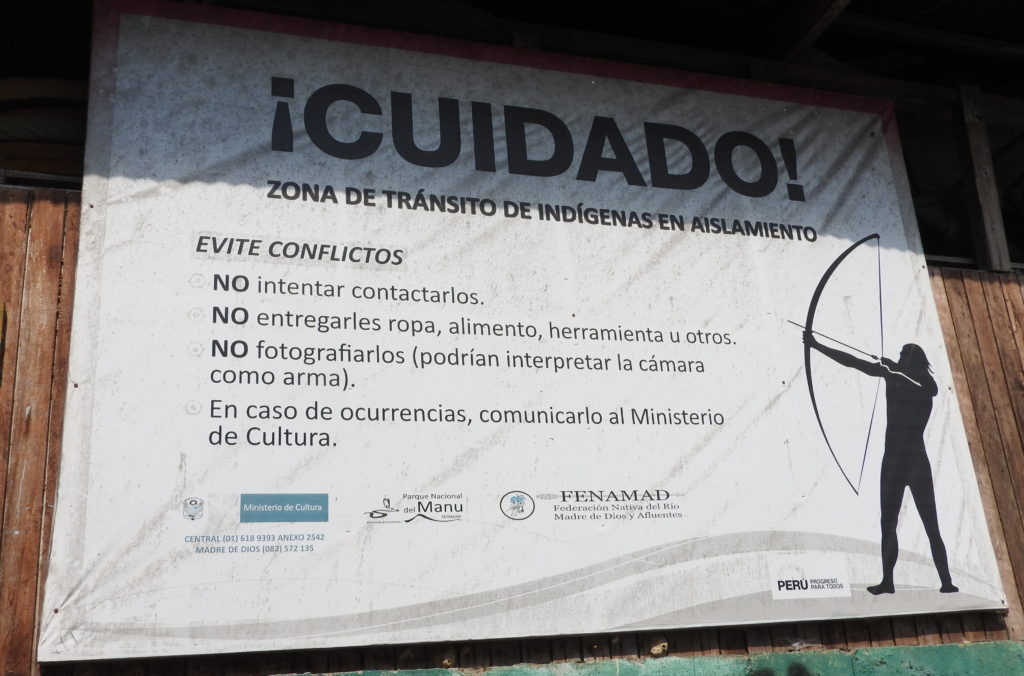 We boarded the boat hoping that we might catch a glimpse of some of the tribe, but without being shot by a bow and arrow?!!!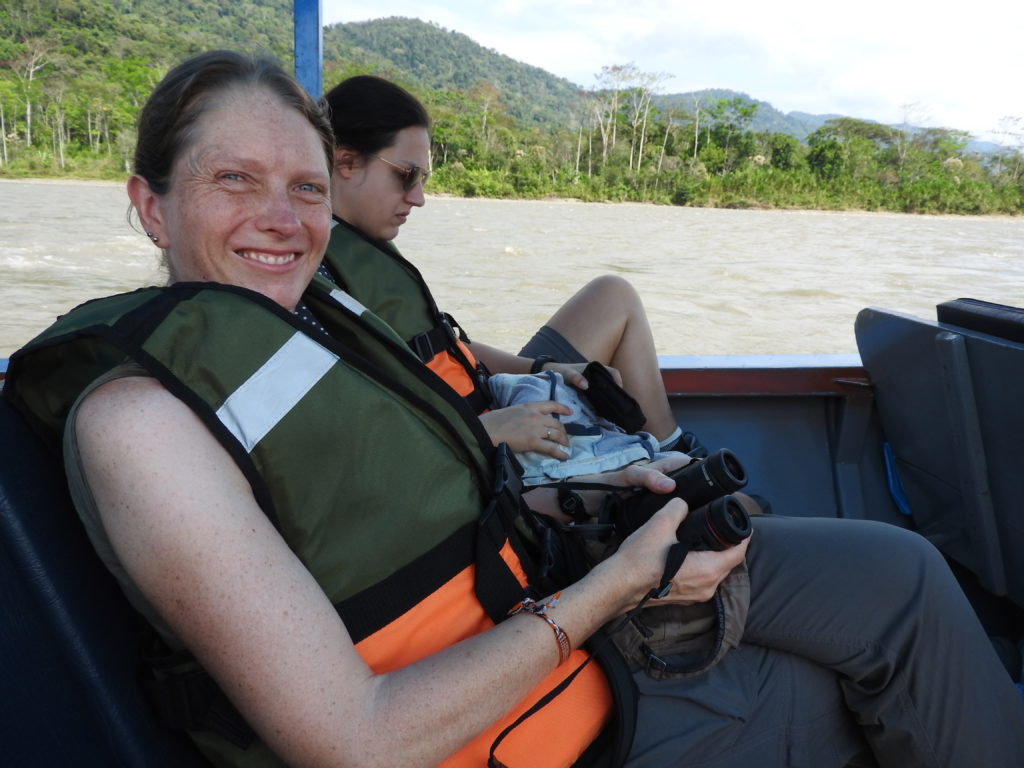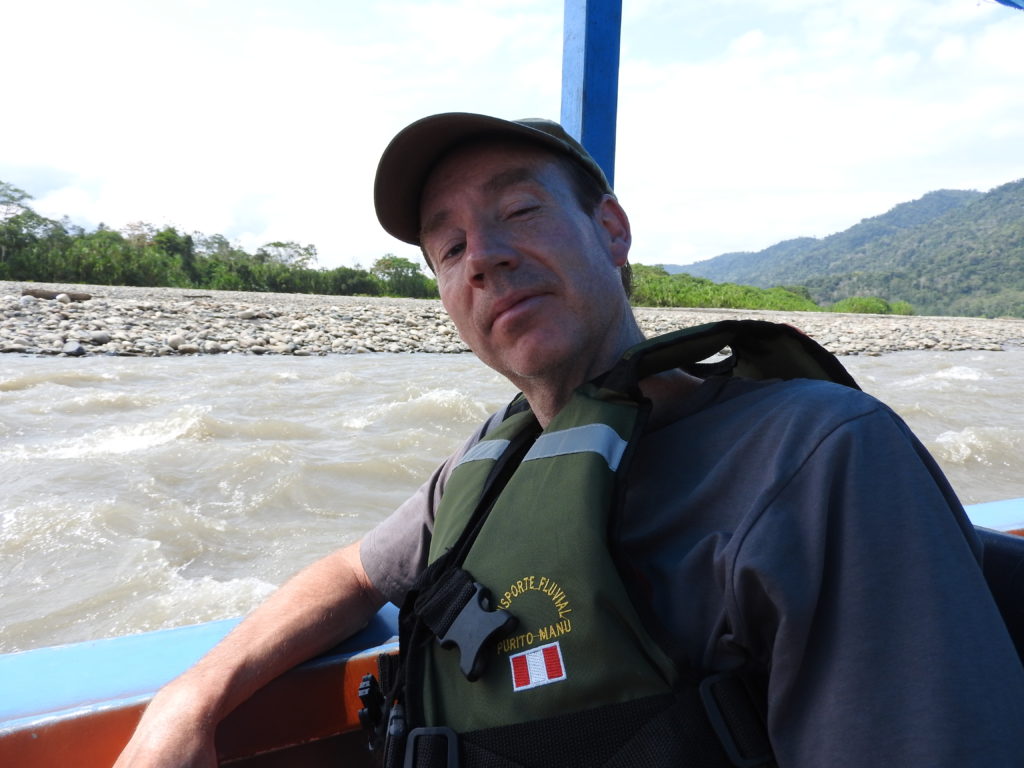 At first the river was very tranquil, but then small rapids started to appear! We hadn't really expected this, and there were some quite tricky bits to negotiate. It wasn't exactly white-water rafting! 🙂 …but now we understood why there needed to be a guy driving the boat, and also an assistant – the assistant looked out for rapids, debris, and shallow areas of the river where we might get grounded.
At this time of year the river is quite shallow, and the river fills with debris every time it rains, and changes its course constantly. We were SO impressed with how the boatman and his assistant managed to drive the boat – no crashes, and only a few minor groundings – apparently it's quite common to get stuck – and when you do, you have to get out of the boat and push…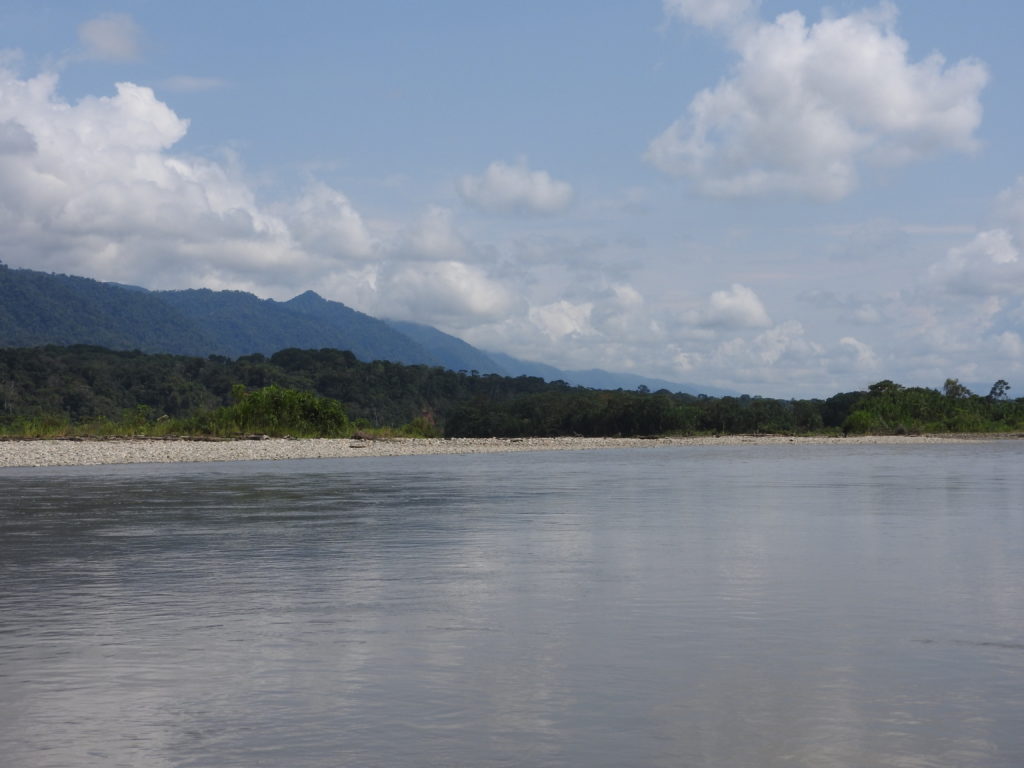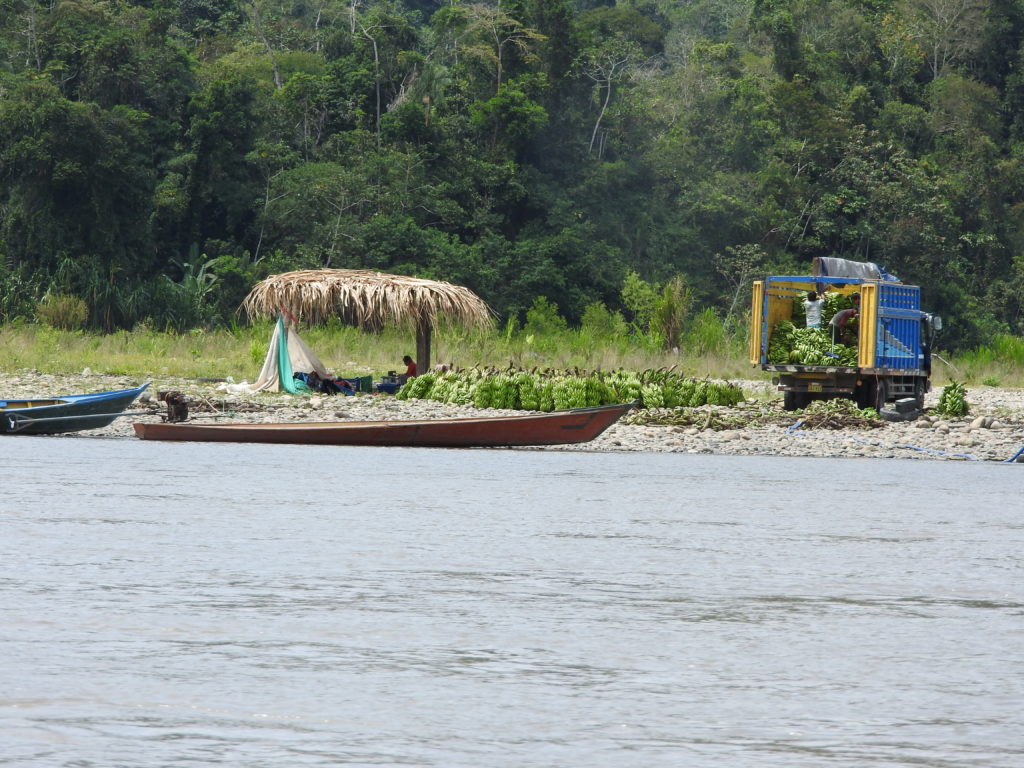 After several hours of river cruising, it was time for our first stop – a hot springs! Yes – would it be the first time that we had arrived at a hot springs and actually gone in?!?!?! 🙂
YES IT WOULD! Finally a place that wasn't freezing cold for us to go in some hot springs! 🙂 These springs are quite unusual, as there are not that many hot springs in jungle areas, and even less that are right beside a river. The water comes from an underground stream, and they have just added a pipe to divert the hot water into a pool. The water comes out of the ground VERY hot – so they have also diverted a cold stream into the pool to balance the temperature.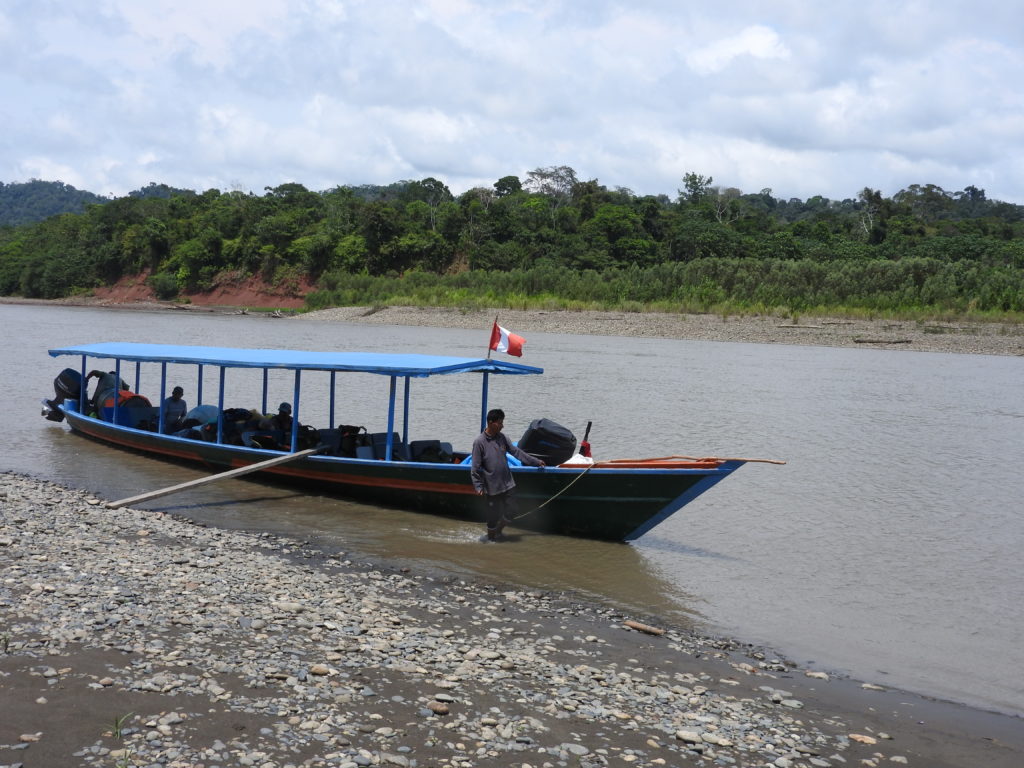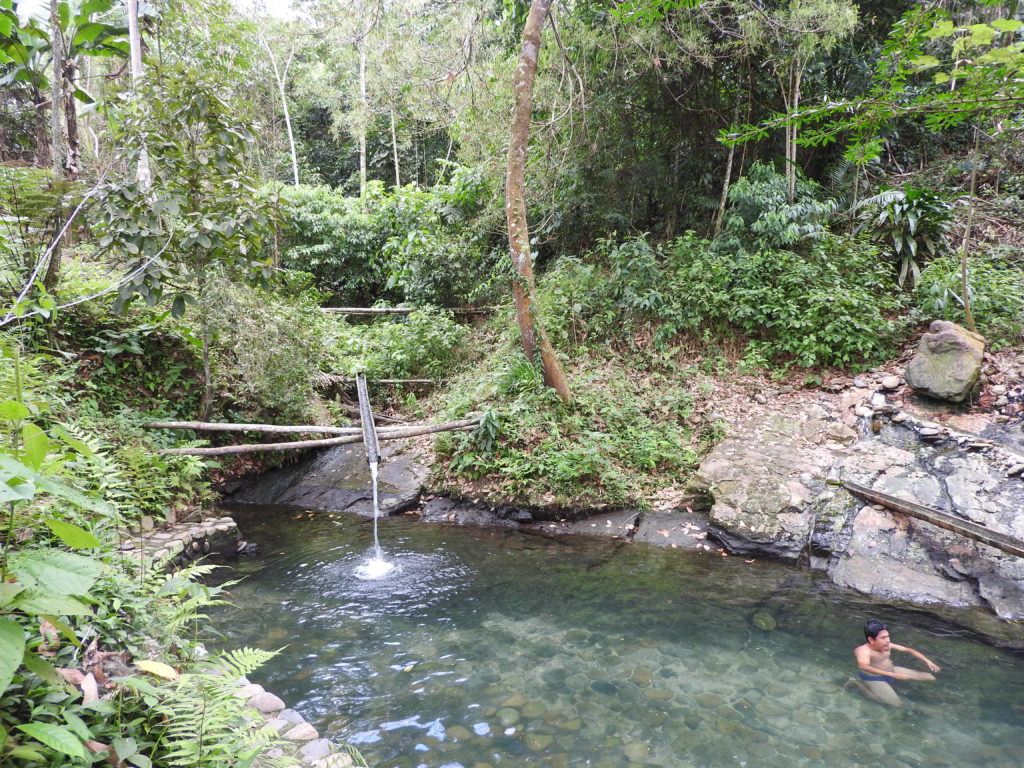 After around an hour, it was back in the boat again. There isn't really anywhere to stop along the river except by pulling over on to a sandbank – so lunch is cooked and eaten on the boat as we go along.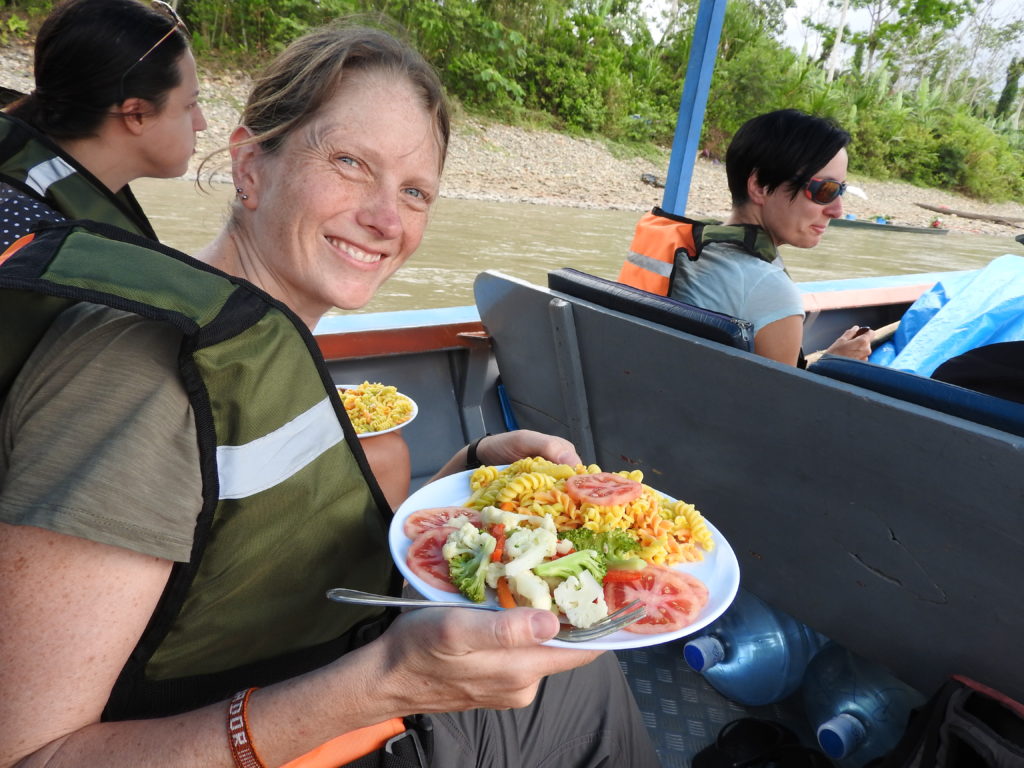 It was all going very well until suddenly the skies darkened – and I mean REALLY darkened…. suddenly the guide was handing out waterproof macs and sheets of blue plastic. We put on the macs and used the blue plastic to cover our legs and feet – we were prepared!
However, nothing was really preparation enough for the onslaught of rain that followed – if you think about the heaviest rain that you have ever seen that is not actually a tropical cyclone – eg. a full-on Sydney storm – then that was about the level of rain that came down on us for around an hour. At one point it got so hard that we had to pull the boat over to the side and wait for it to subside. 'Looks like the rainy season is coming early…' said the guide…. we hoped not!
After the rain eased enough to continue, we made our way towards Bonanza Lodge, our stop for the night. Most of us were at least part soaking wet – but not as wet as we would have been without the provided protection. 'Keep the waterproof macs until the end of the trip' said the guide, 'you might need them again…..'.
It was around 4.30pm and still light when we arrived – so off we went to the bird observation tower that they have at the lodge. It was starting to get a bit dark when we arrived, but we had a good hour or so up there looking for birds.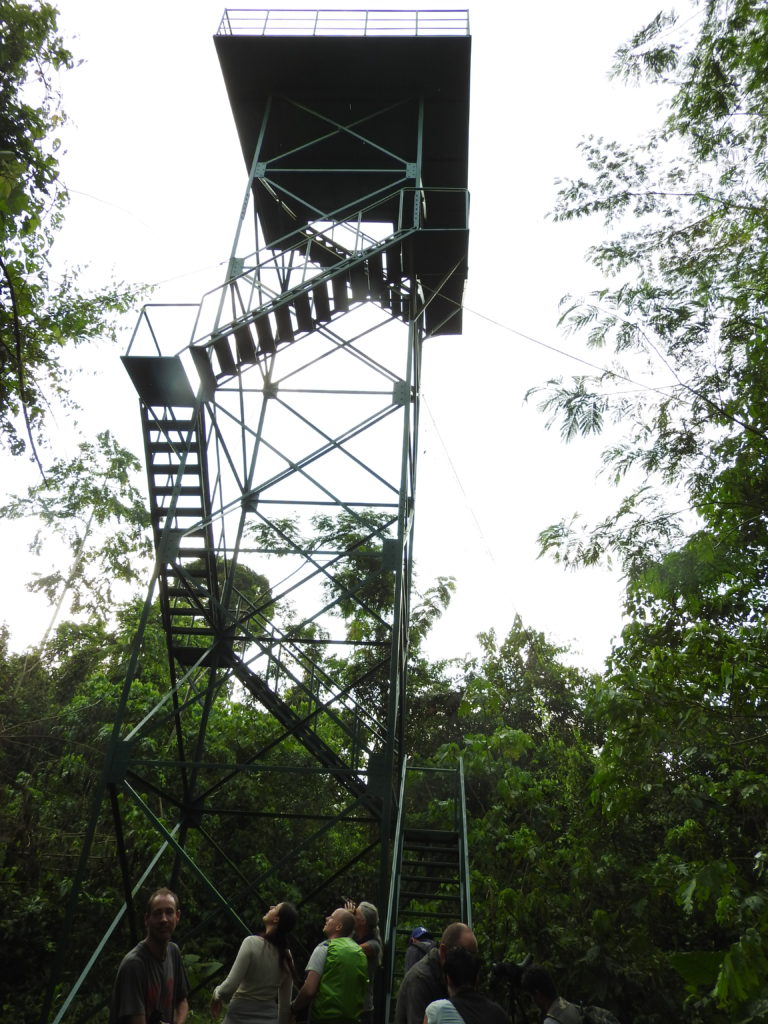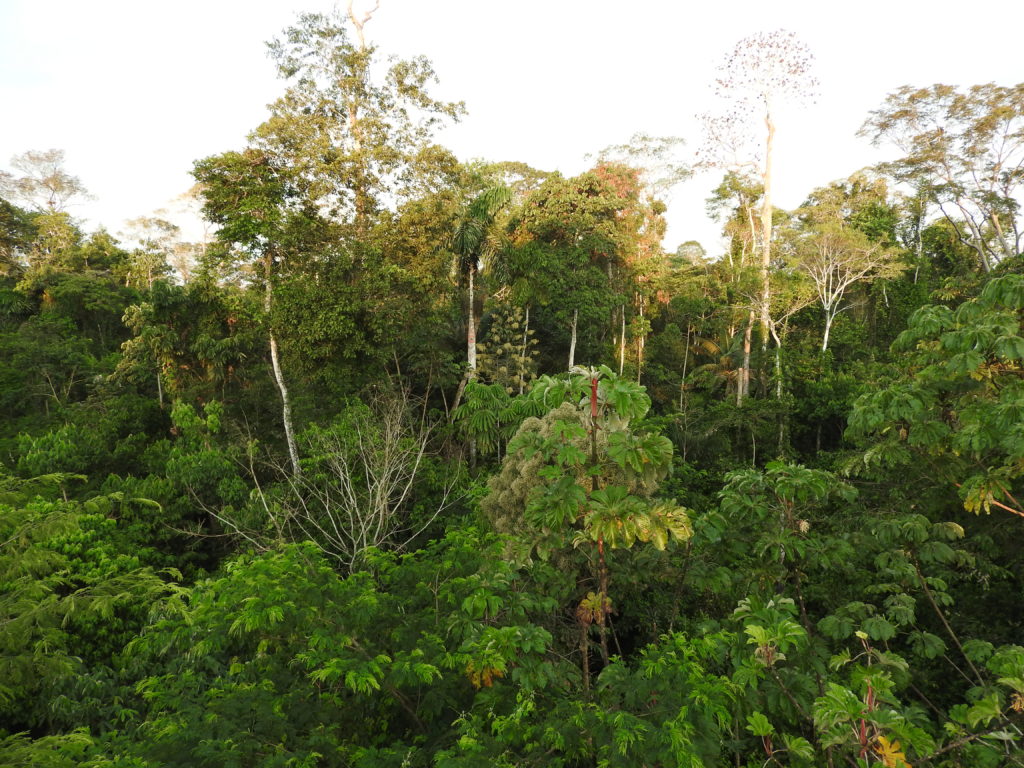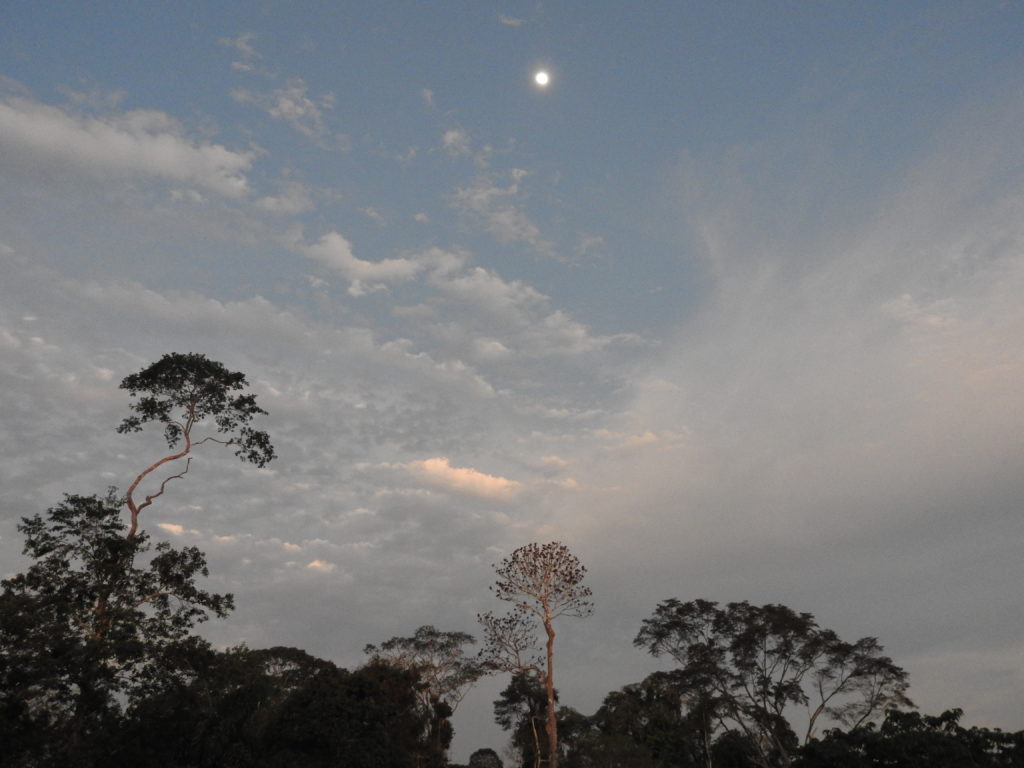 We stayed at the tower until it went dark – so that we could do a night walk on the way back to the lodge.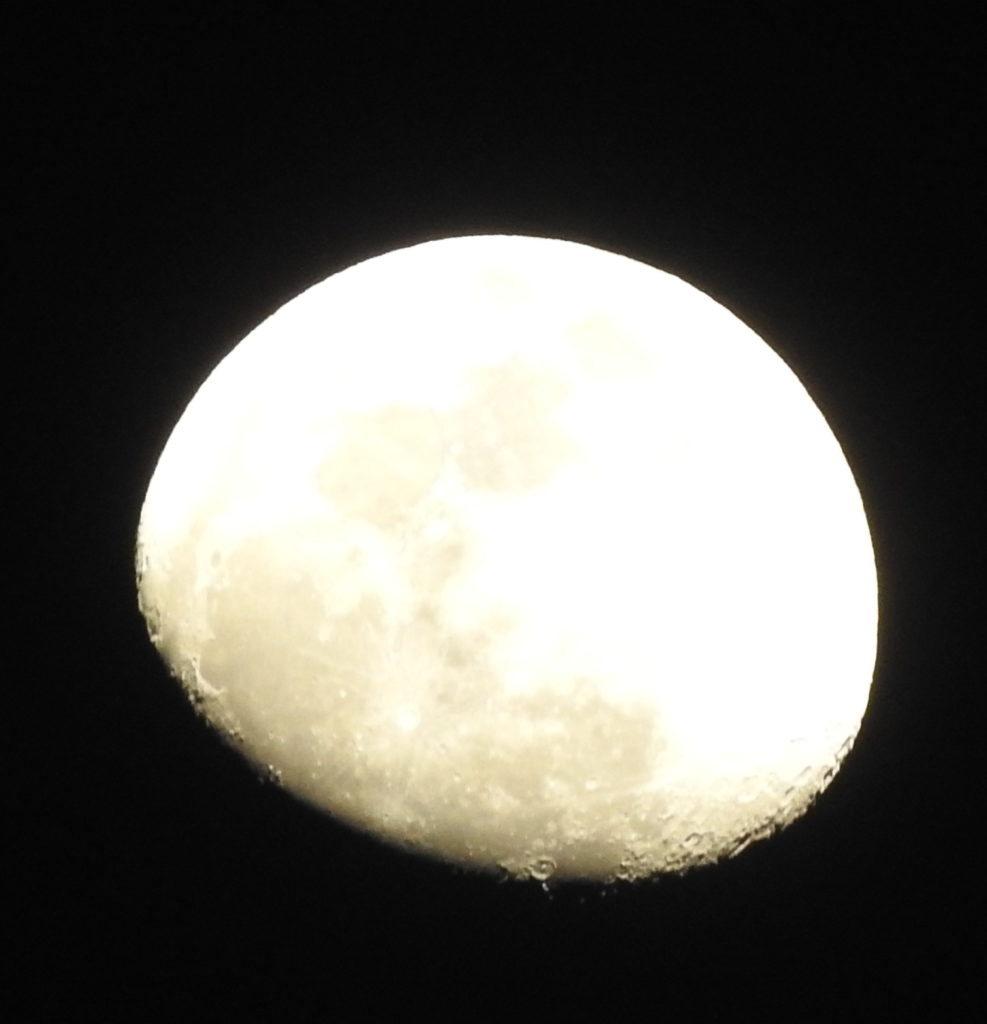 We had had another good day spotting birds and animals, and we arrived back at the lodge in time for dinner at around 7.30pm – and then an early night – ready for a VERY early start the next day.