Manu – Day 4 – Around Casa Machiguenga
Day 4 didn't start so well – we were supposed to go and see some Macaws at a clay lick first thing in the morning – but at 5am it was absolutely pouring with rain 🙁 Macaws don't come out to eat in the rain, and if the rain is really heavy it's a bit dangerous to walk in the forest…. so there was nothing we could do 🙁
So we got postponed until 6am when we had breakfast, and then because the rain was fairly light by then, we went for a cruise up the river in the boat to look for wildlife. Obviously visibility wasn't great, but the boat provided shelter and we saw a few interesting things. Not ideal, but it could have been be worse…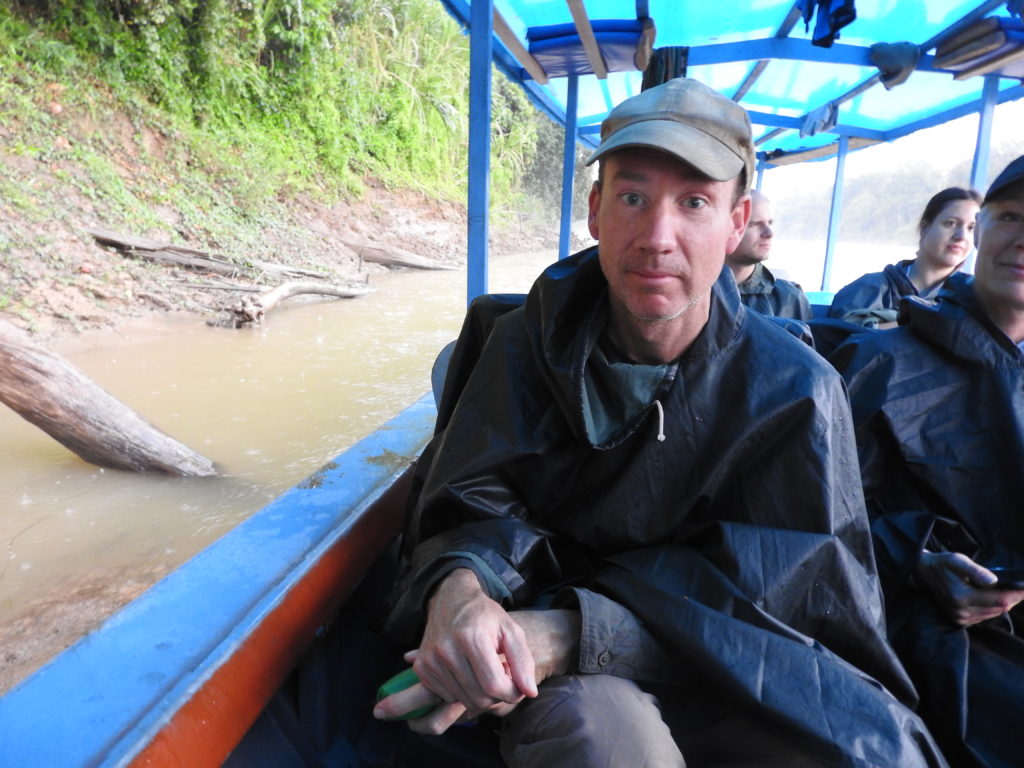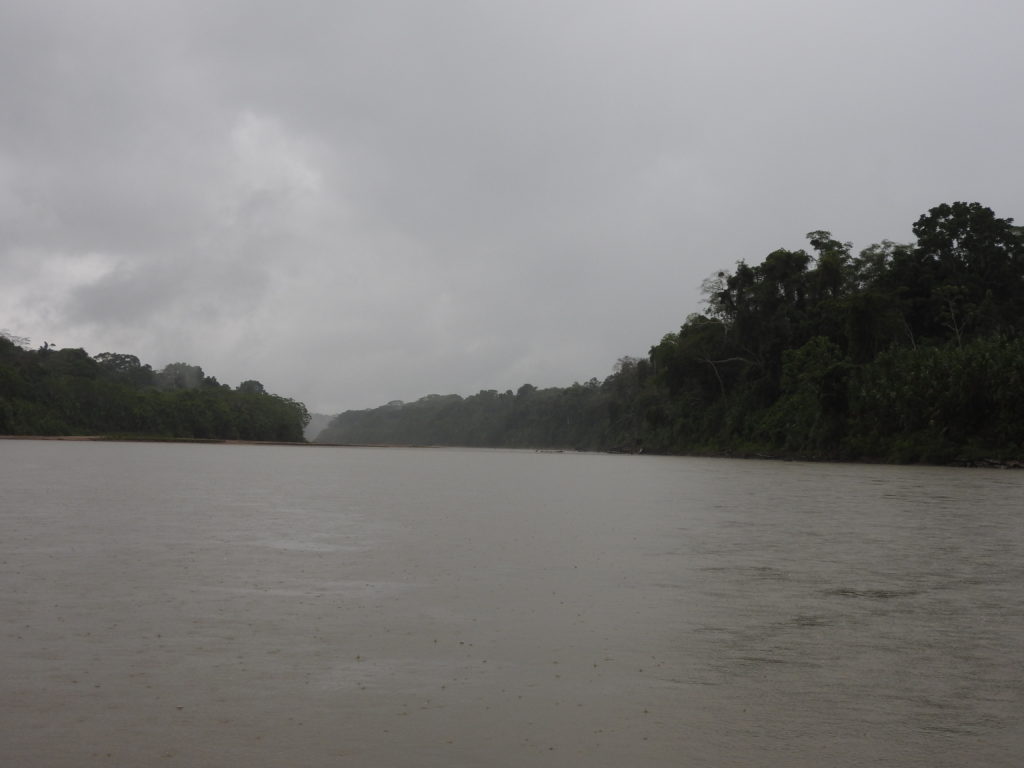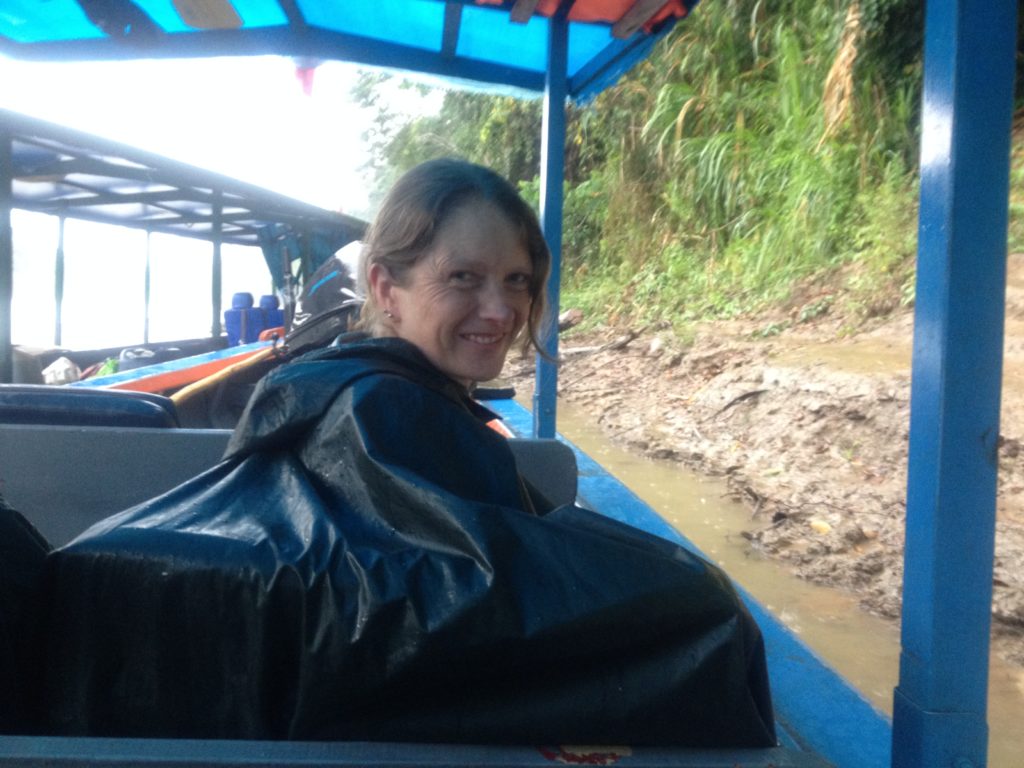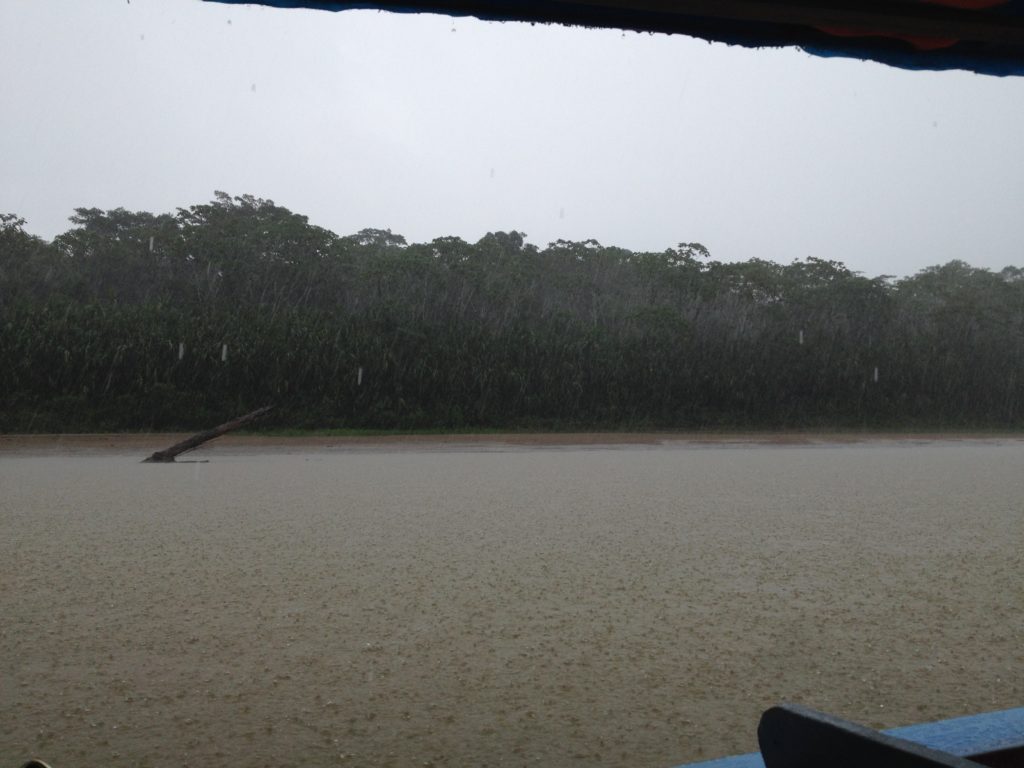 After our boat trip it was still raining – so we had a few hours where we still couldn't do anything… we didn't manage to stay awake for very long! After our snooze it was time for lunch at 12.30pm.
It was our first lunch in an actual building as opposed to on the boat, or by the roadside – and the cook really went to town and made us a Peruvian speciality.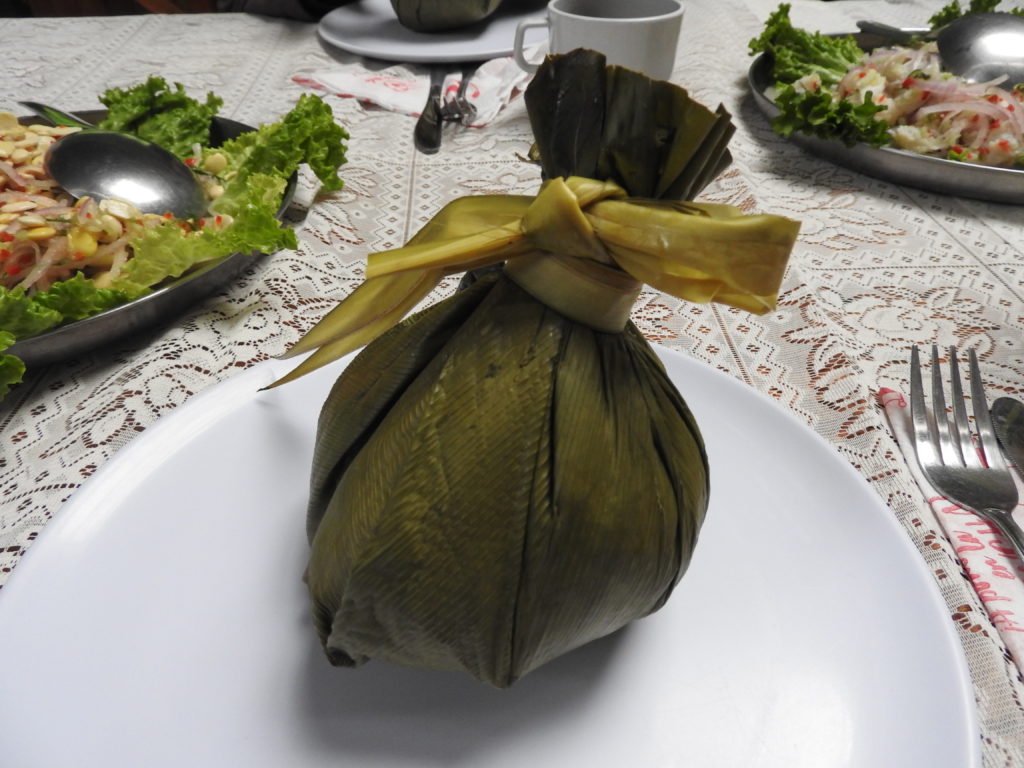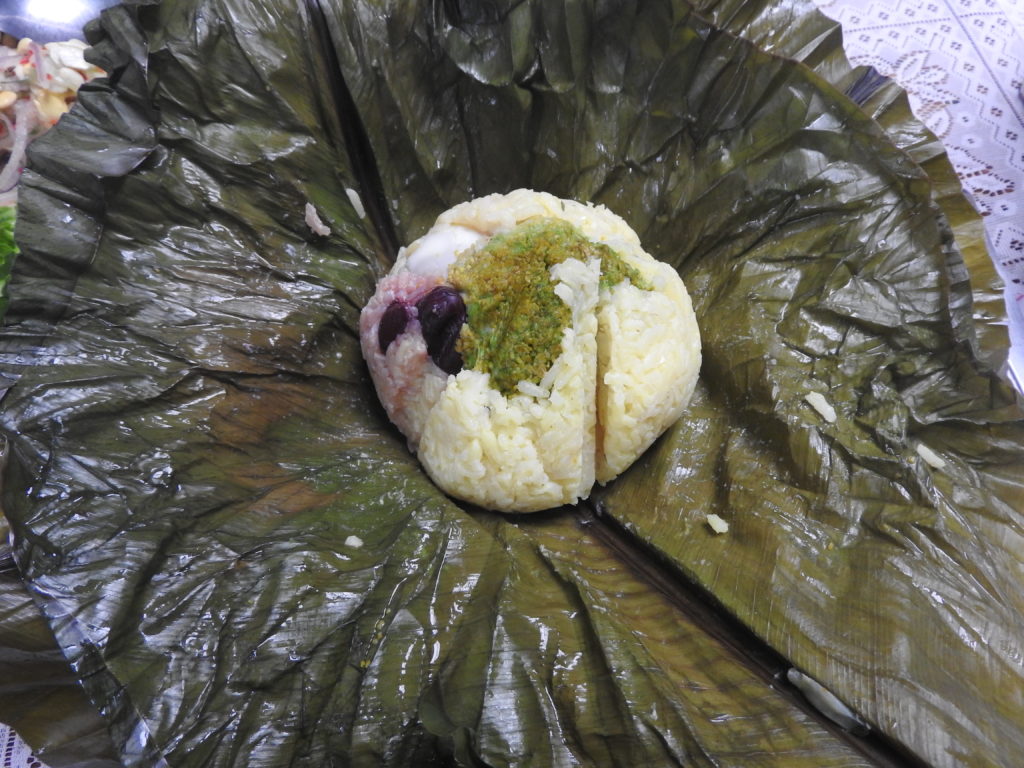 After lunch the rain had cleared even further, and we were hopeful for a bit of sun by the end of the day. The afternoon activity was a walk to another oxbow lake – Cocha Salvador – and then time spent out on the lake in a special catamaran – primarily looking for giant otters.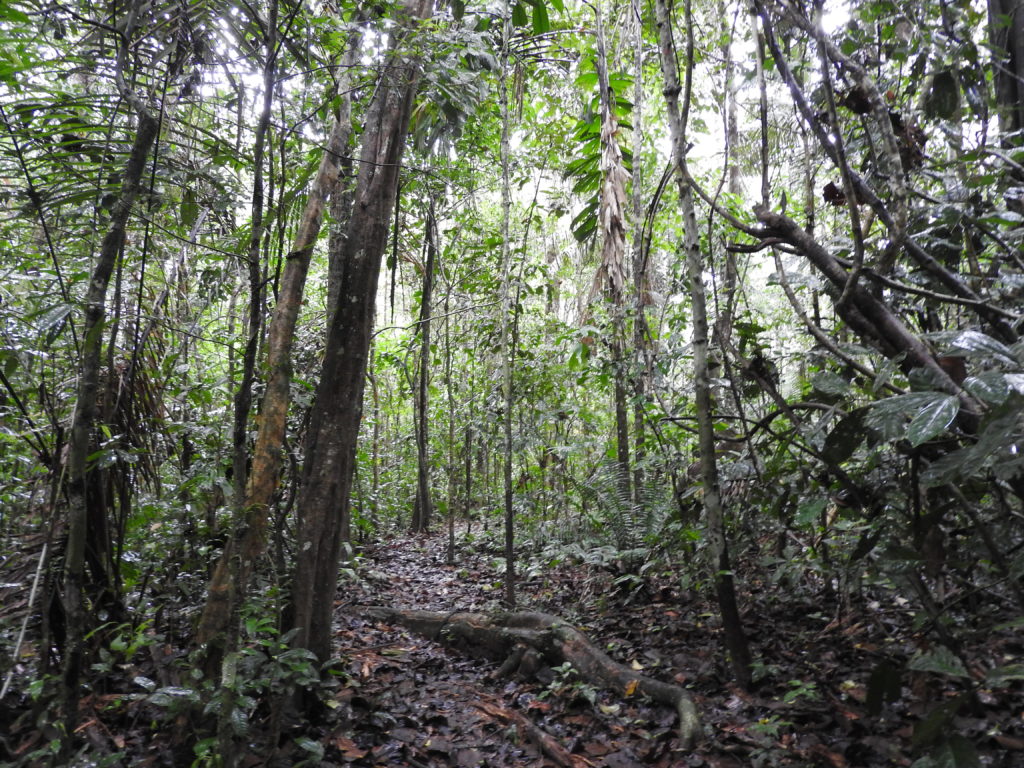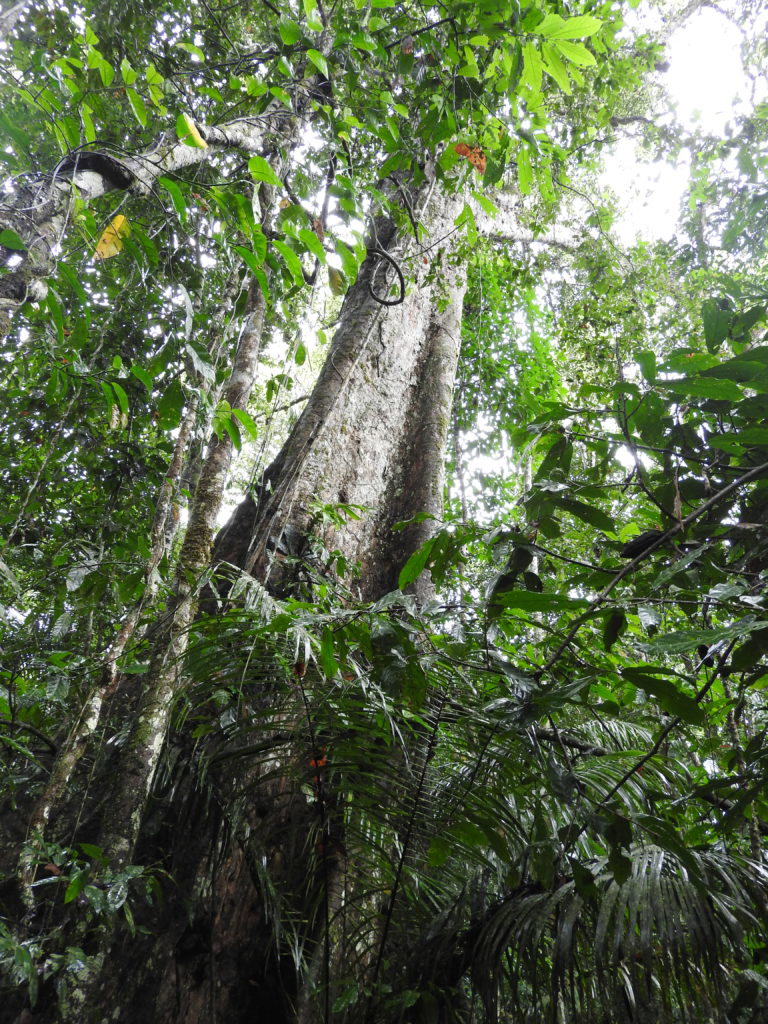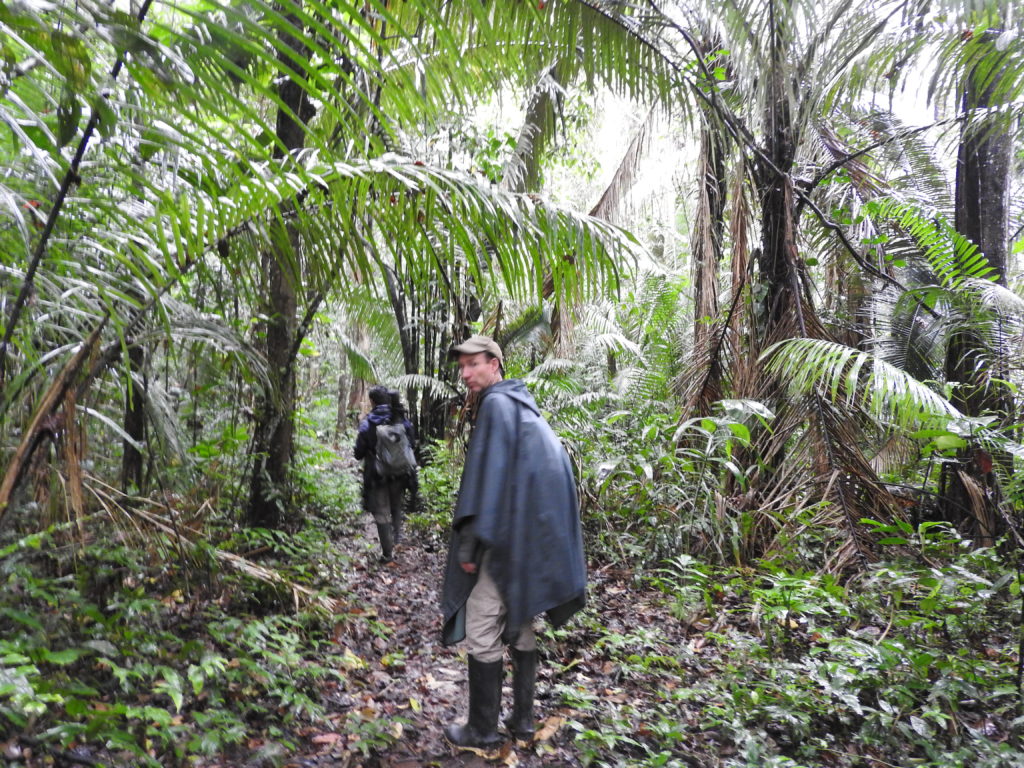 Once at the lake, we boarded the catamaran. The cataraman was REALLY excellent – it was constructed as a wooden platform mounted across two boats – there was tons of room on it, a couple of benches, and you could get up and walk around easily. It was powered by paddles which the boatman and the assistant boatman used – one on each side. I felt kind of sorry for them having to paddle a giant raft with 8 heavy foreigners and a guide on it! They did an amazing job – the boatmen never ceased to amaze me with their skills.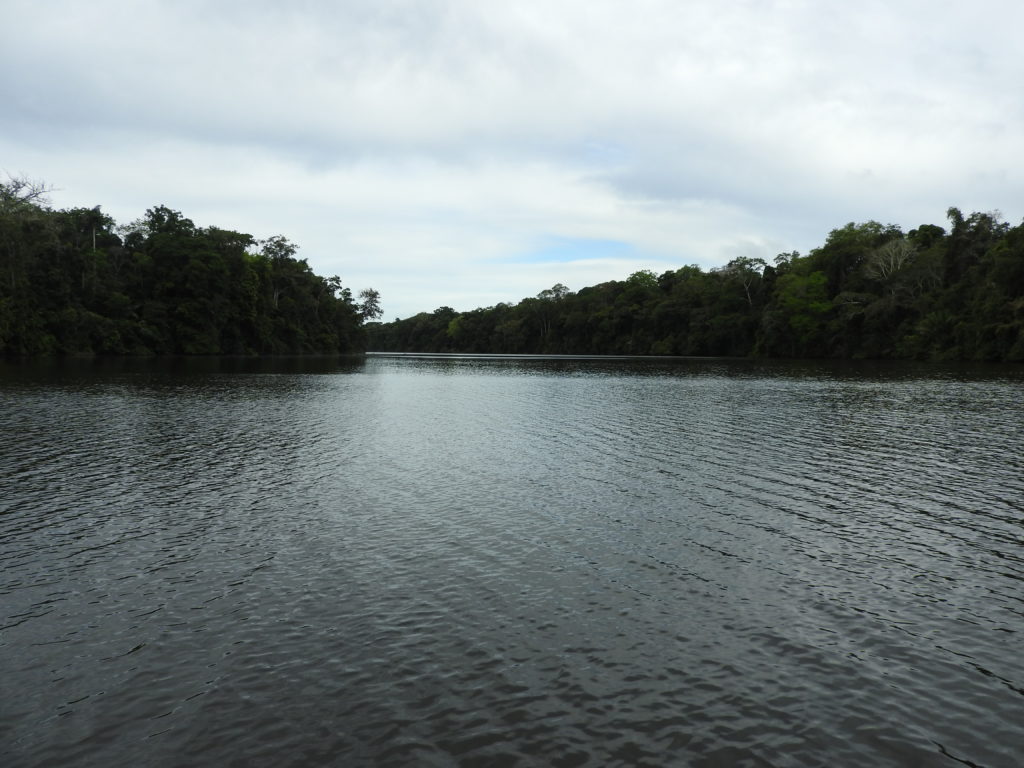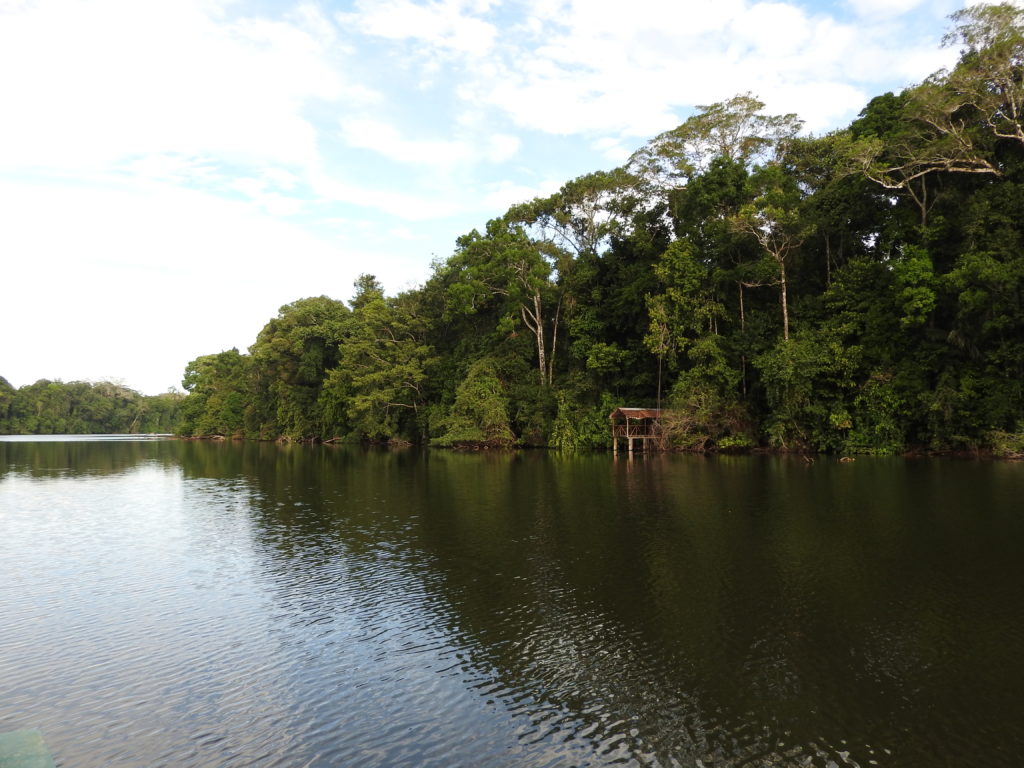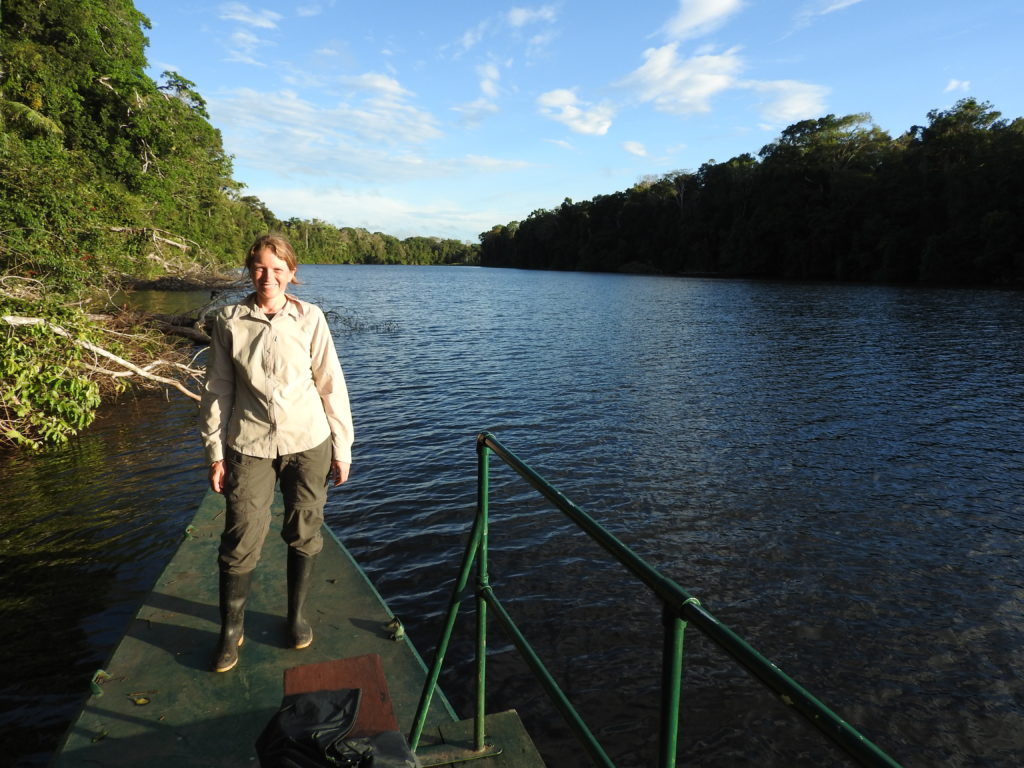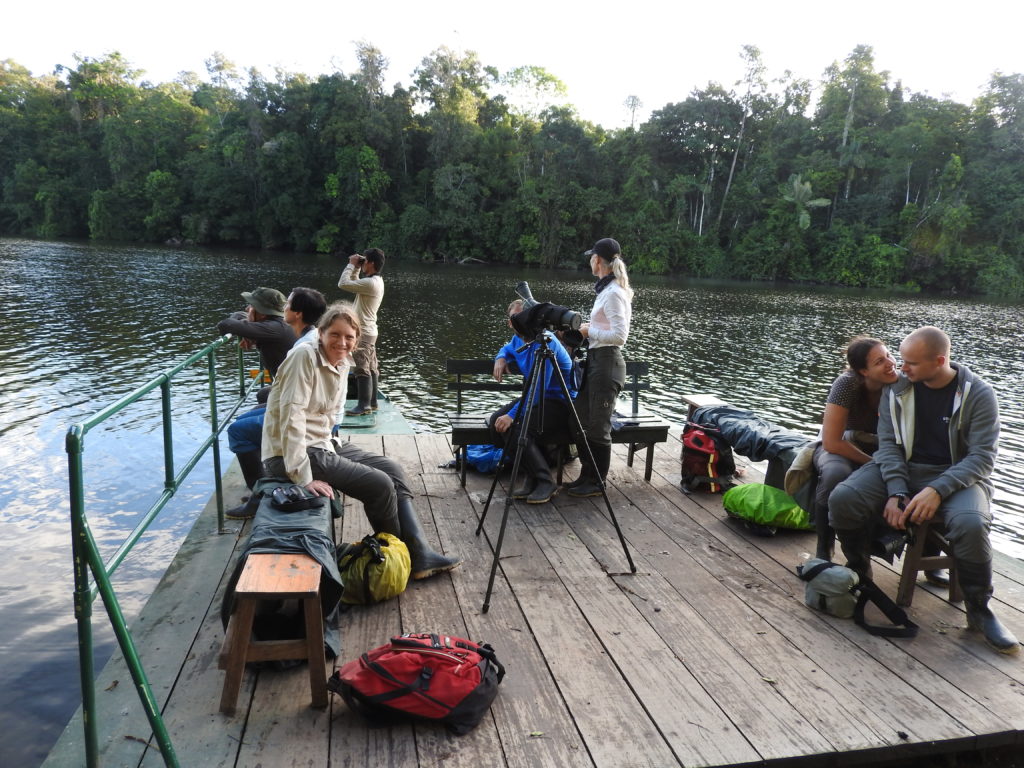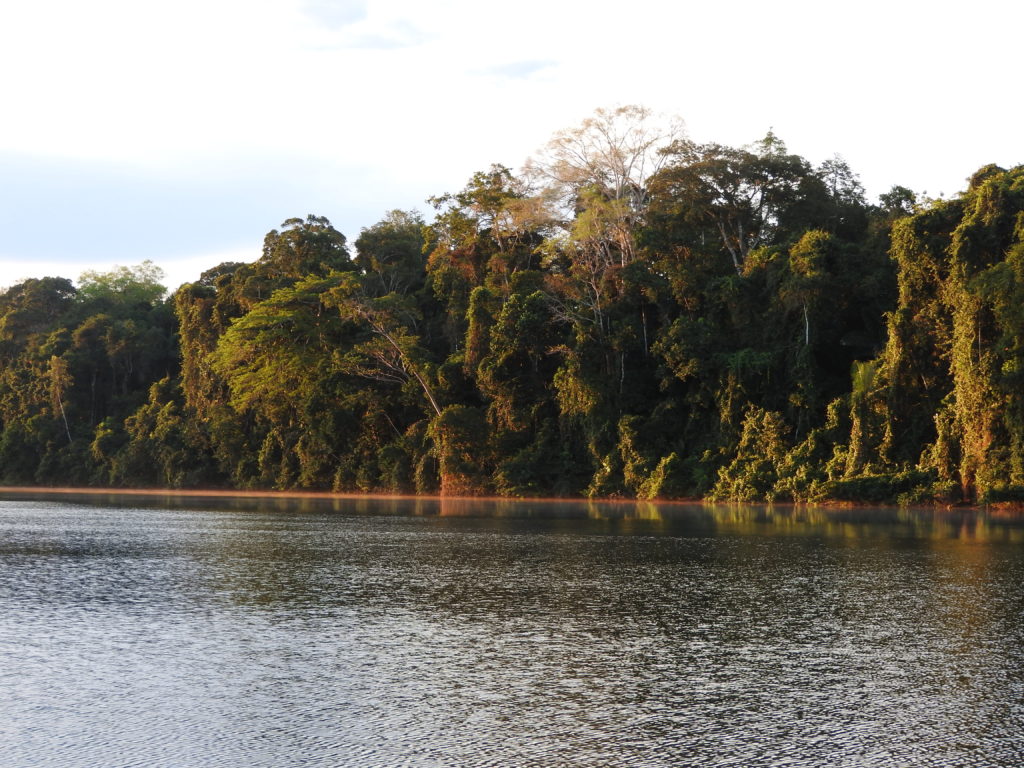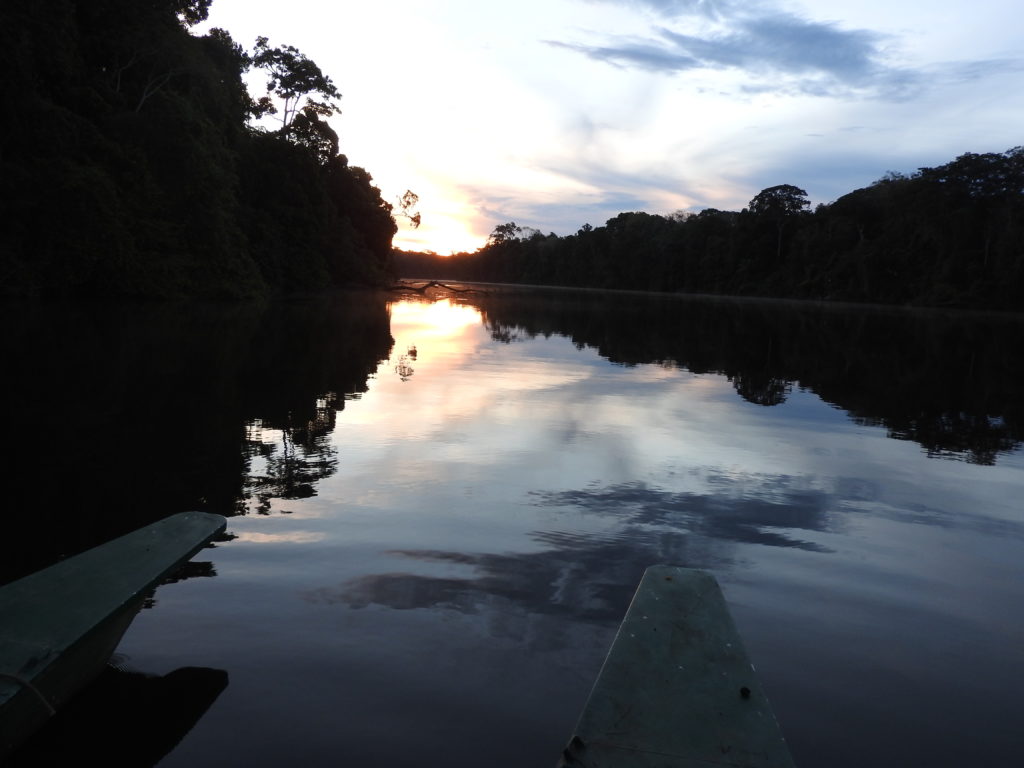 After the sun went down, it was time to head back – this time we had a short walk, and then headed back to the lodge on the boat. Back at the lodge, there was time for a short night walk before dinner, and once again the range of creepy crawlies at night was quite amazing.