Metropolitan Natural Park
Metropolitan Natural Park is in the middle of Panama City. Yes! You can see sloths, birds, and monkeys without even leaving the city :-).
The park is popular with walkers and joggers, and there are several different trails to walk. It is well sign-posted and not too big, so we were ready to walk all the trails in search of sloths and birds.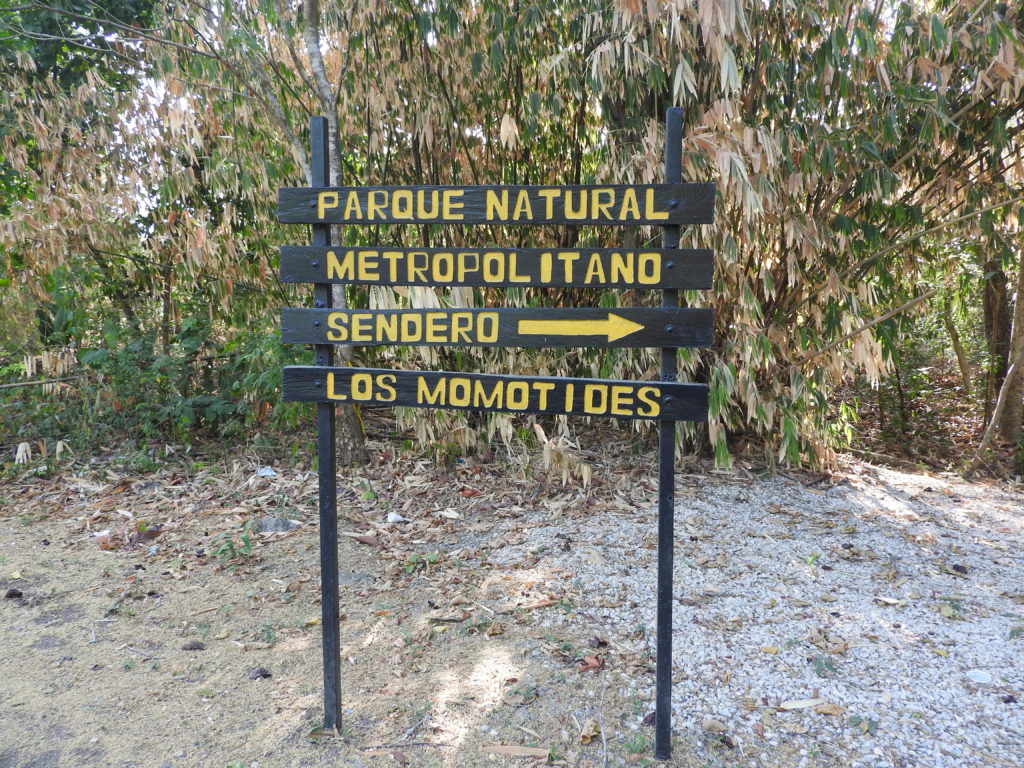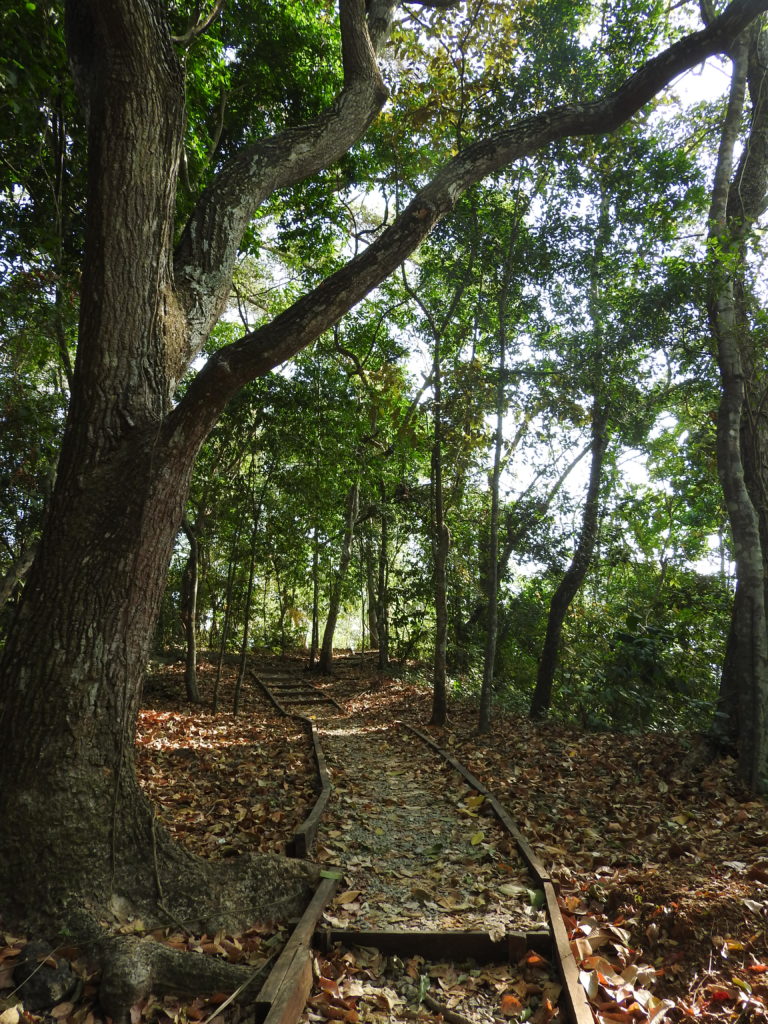 It wasn't long before we got our first bit of action! Yes, we found a bird 🙂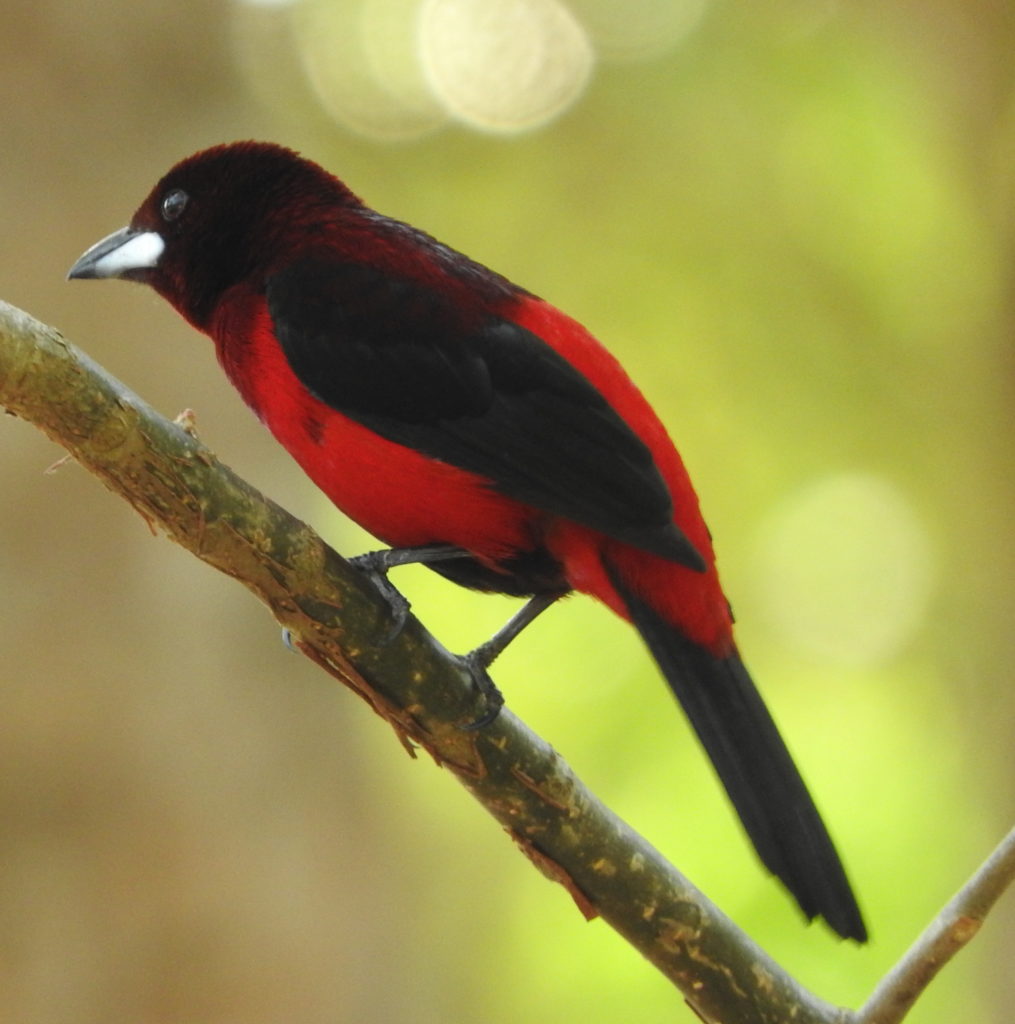 We were pretty keen to find sloths – but they are hard to find unless you have an idea which trees to look in – they curl up into a ball and go right to the top of the tree. Yes, anyone would think that they don't want us to find them….
Luckily for us, there were a couple of other tourists in the park who had hired a guide to take them around and find the animals for them – this was good for us, because we came across them on the trail with a scope pointed up into a tree – they had found a sloth. Yes, free sloth location services for us! 🙂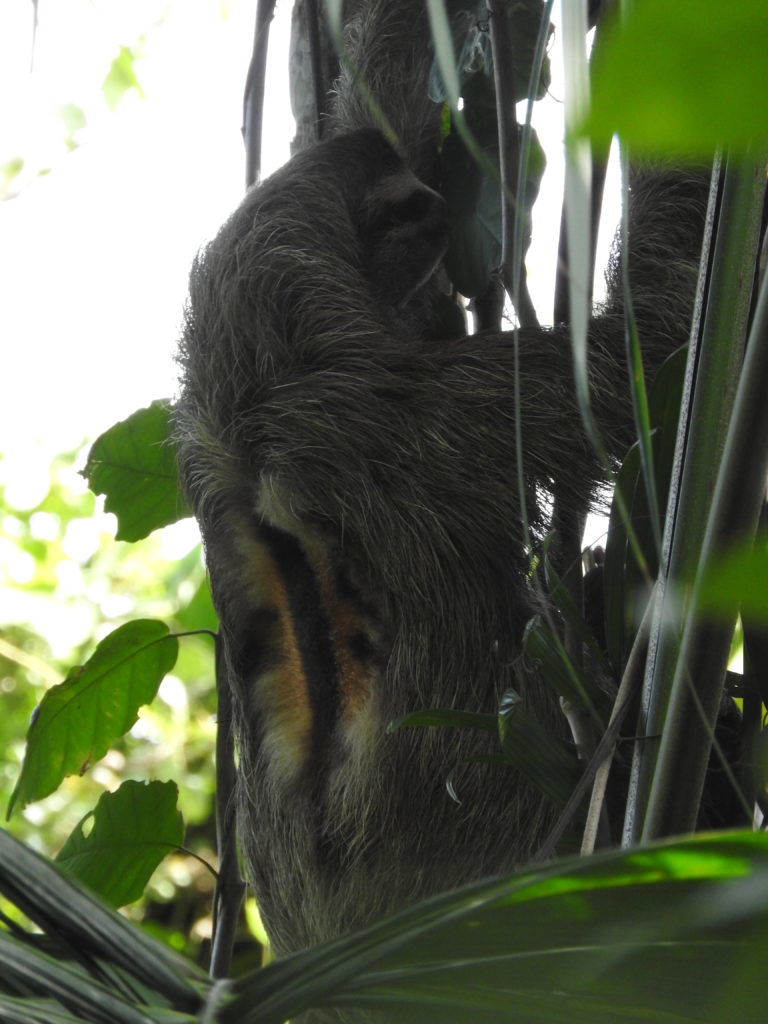 Excited by our sloth sighting, we carried on along the trails, which were very well maintained and easy to go along.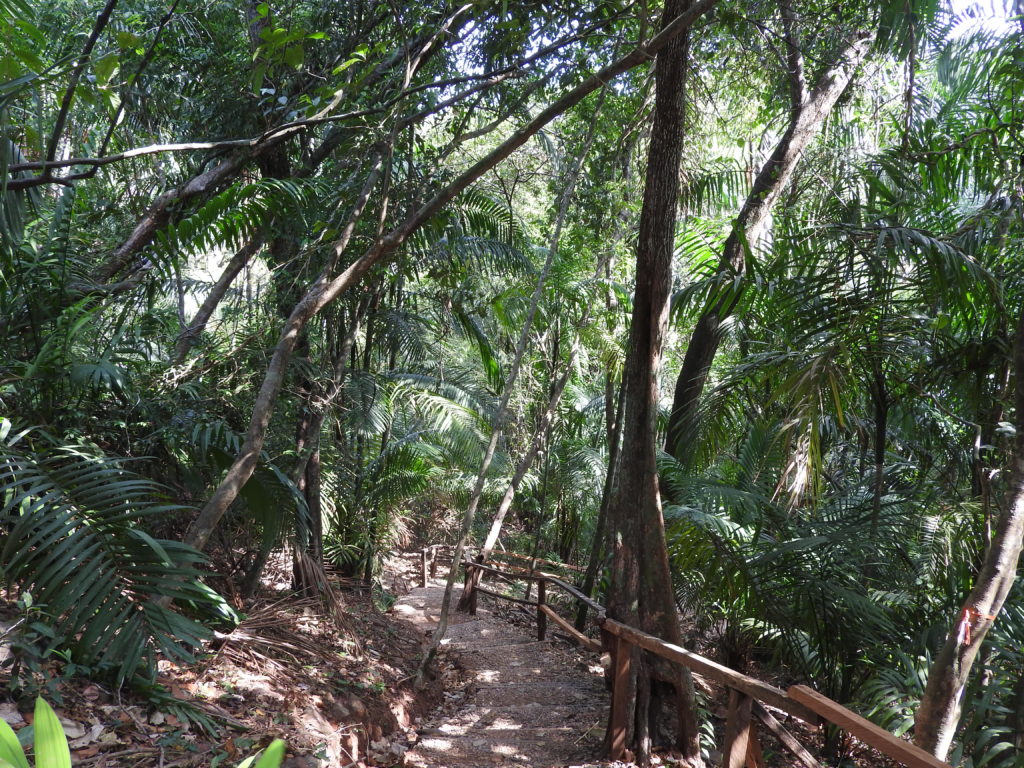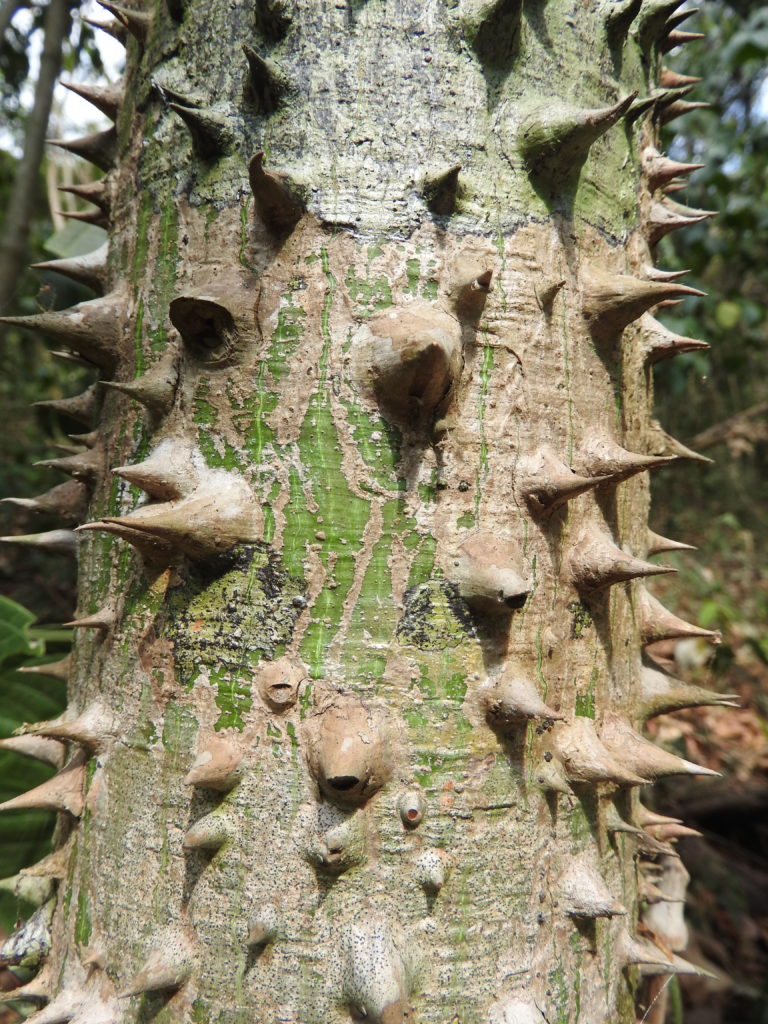 We knew that there were sloths and monkeys in the forest – but we were especially on the lookout for new birds – we had changed continents and there would be a whole bunch of new birds to find! 🙂
They were quite hard to spot in the dense jungle, but we managed a few…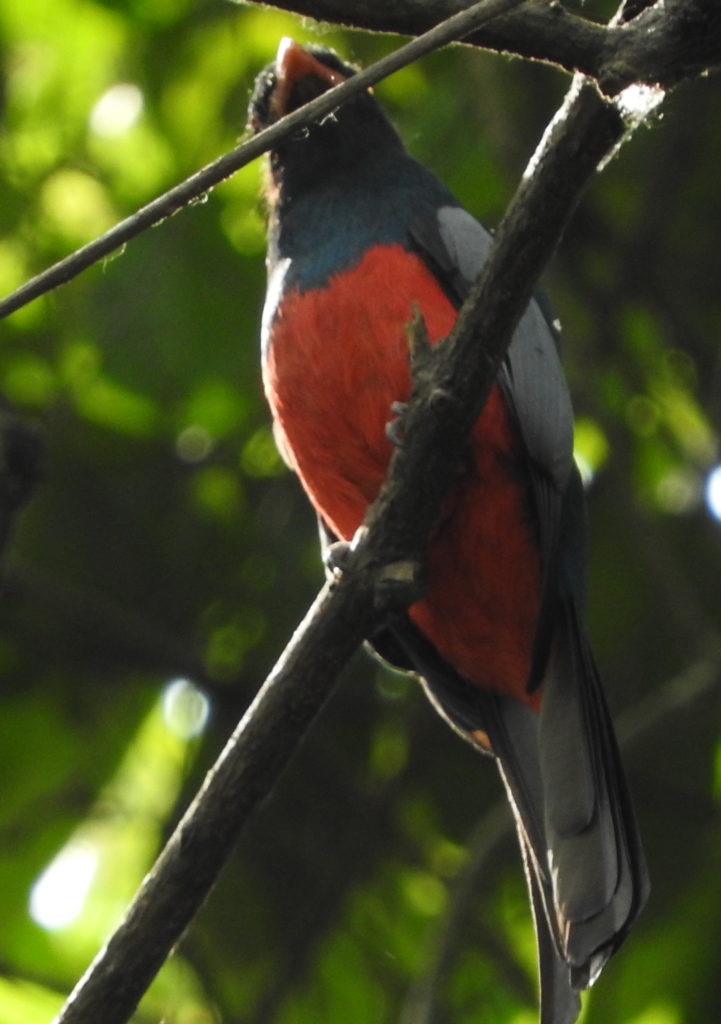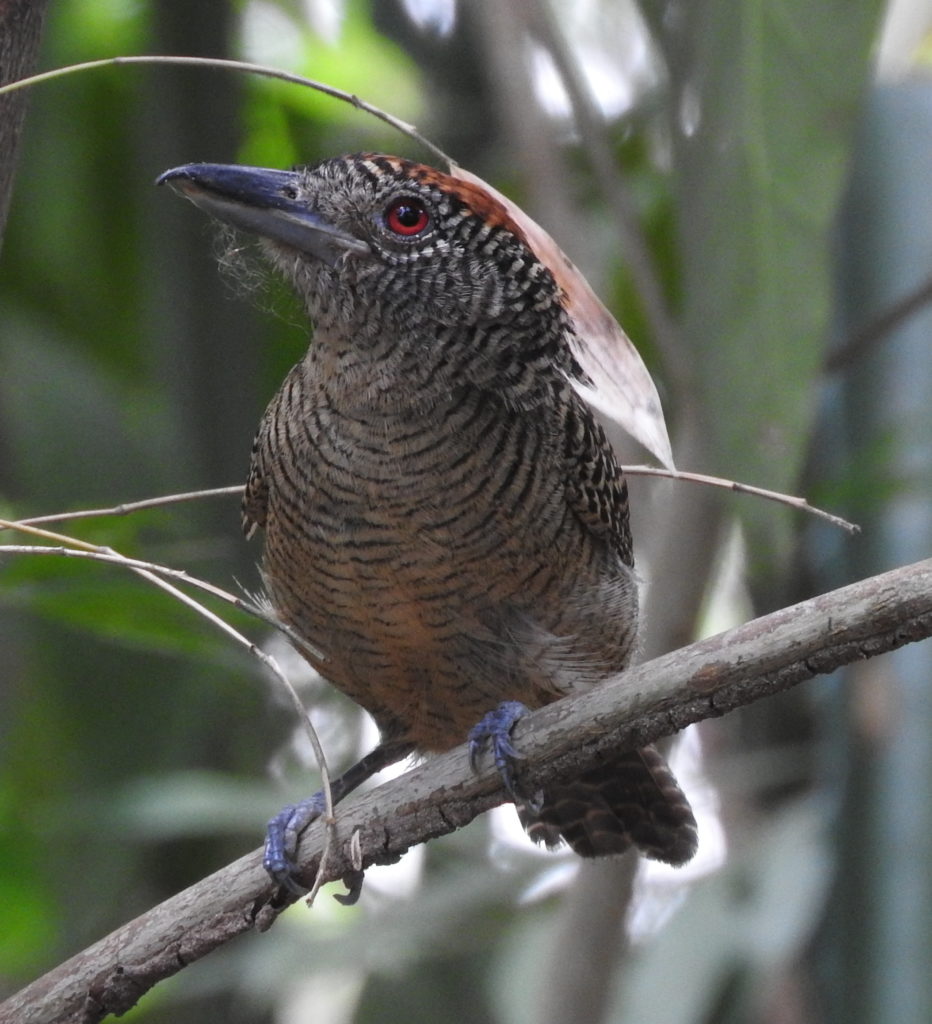 Happy with our bird spotting, we moved on to another trail.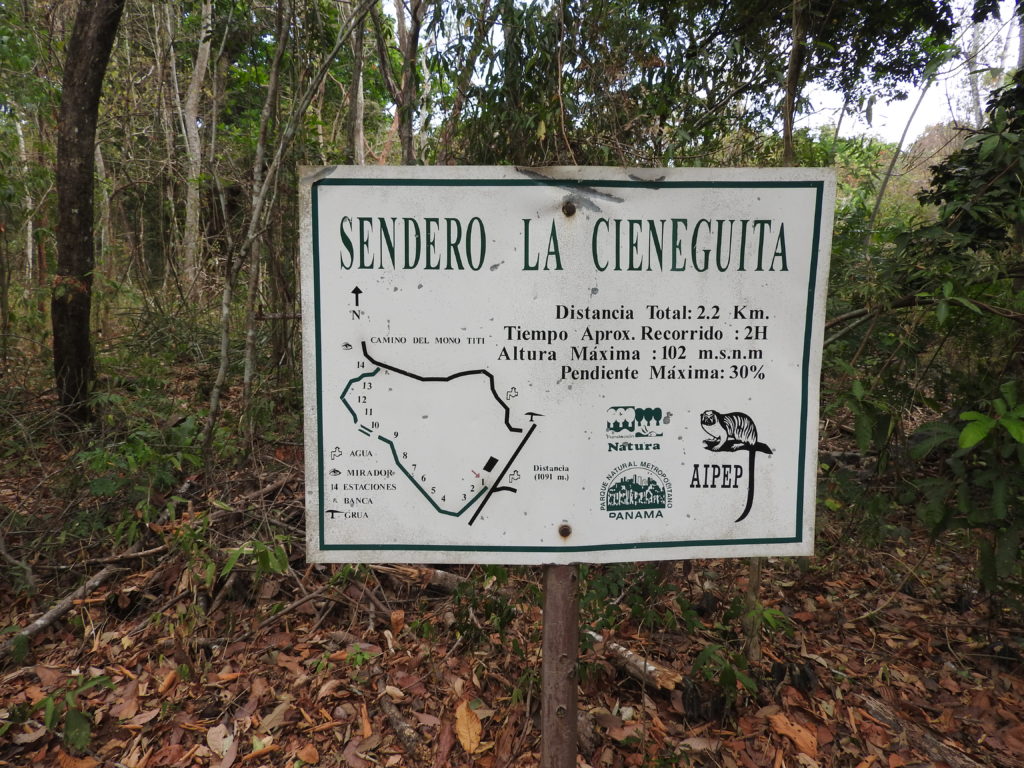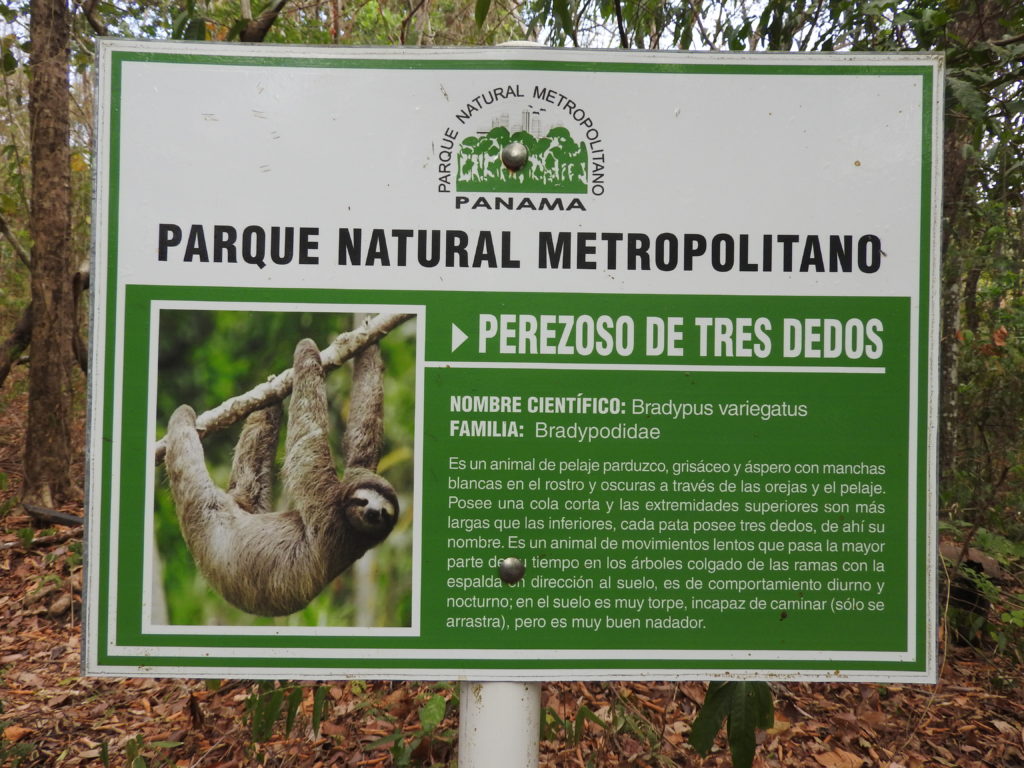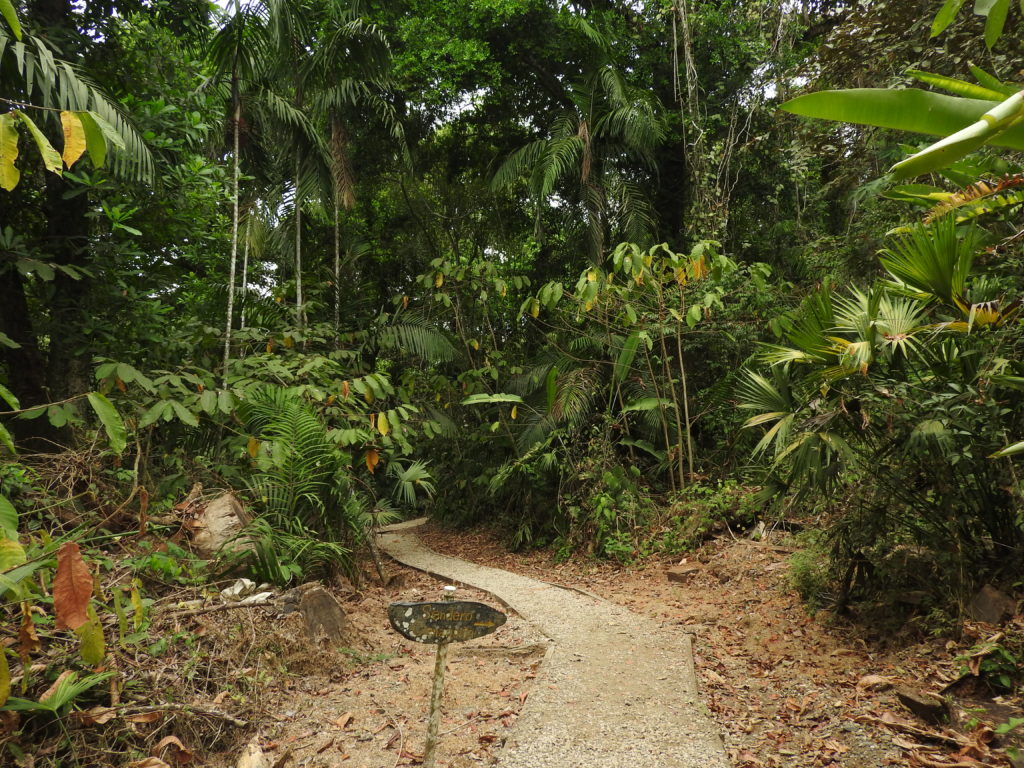 At the top of the Sendero La Cieneguita there is a viewpoint area with views in all directions. You can really see how close you are to the city, and it was a great viewpoint.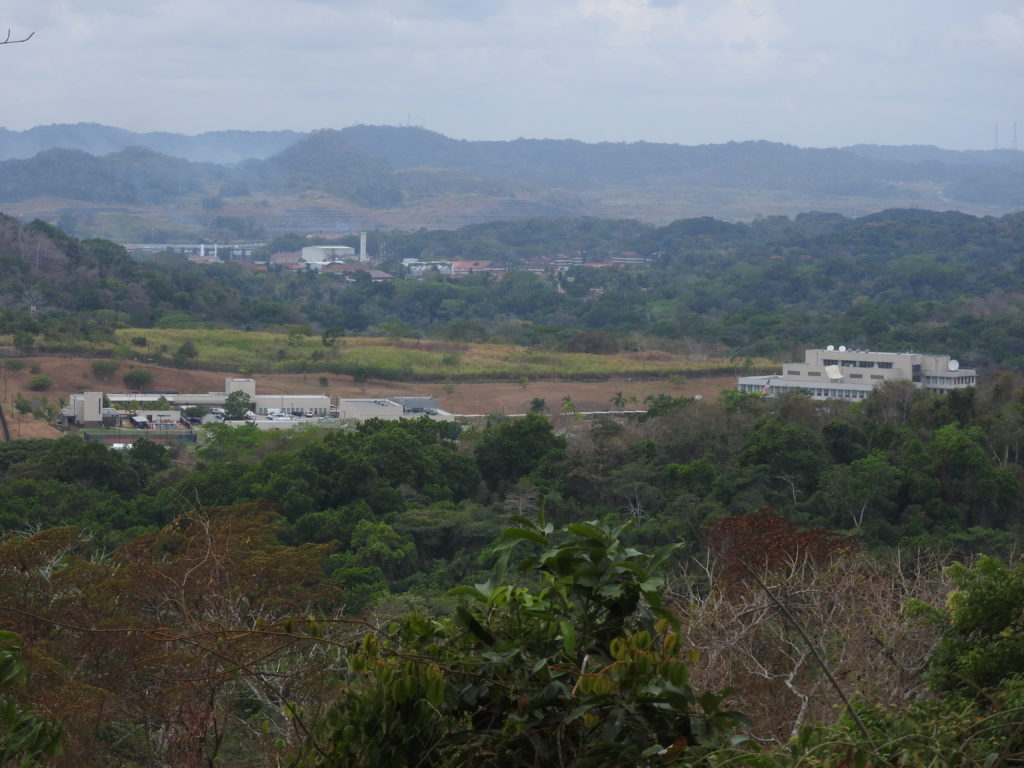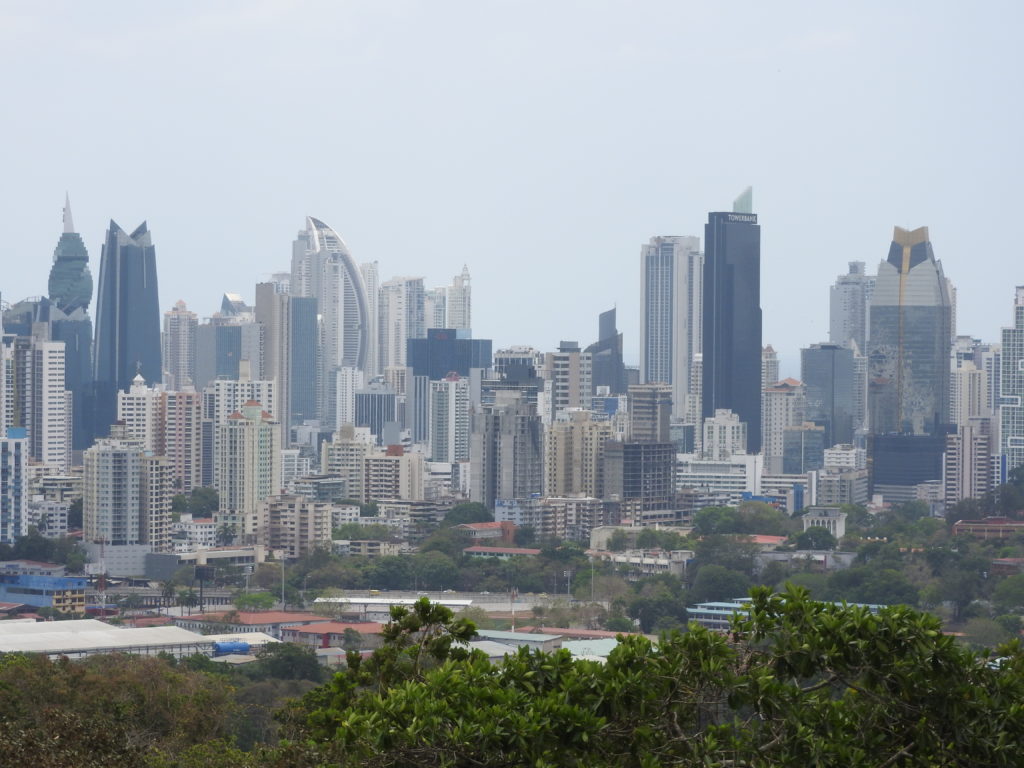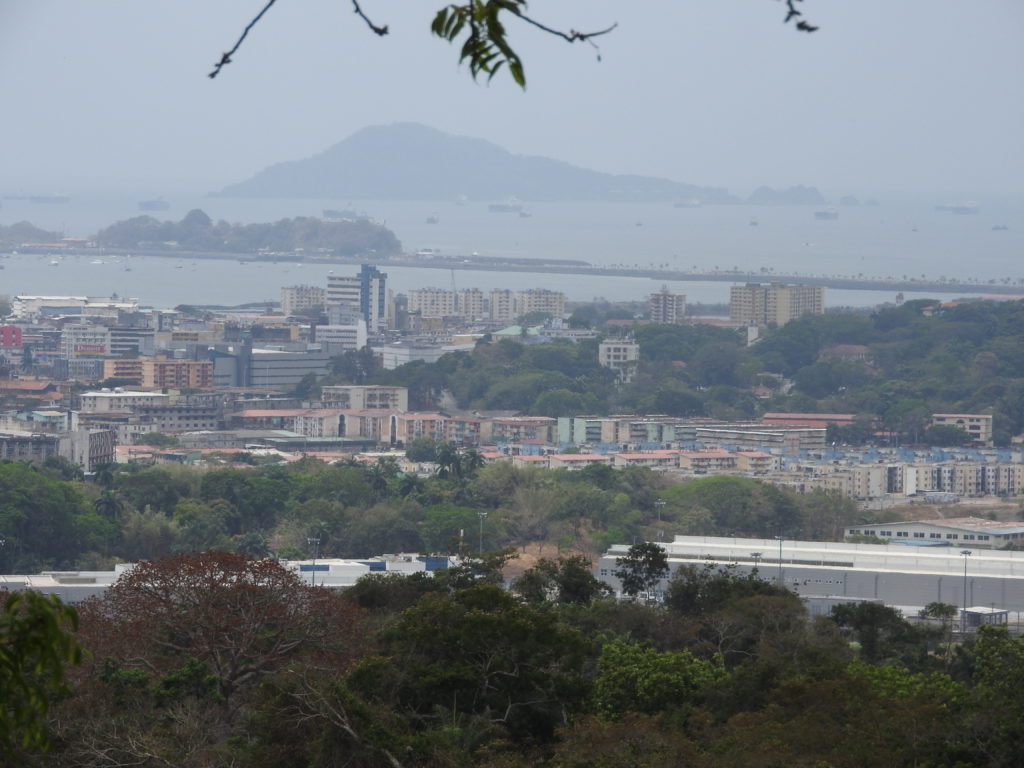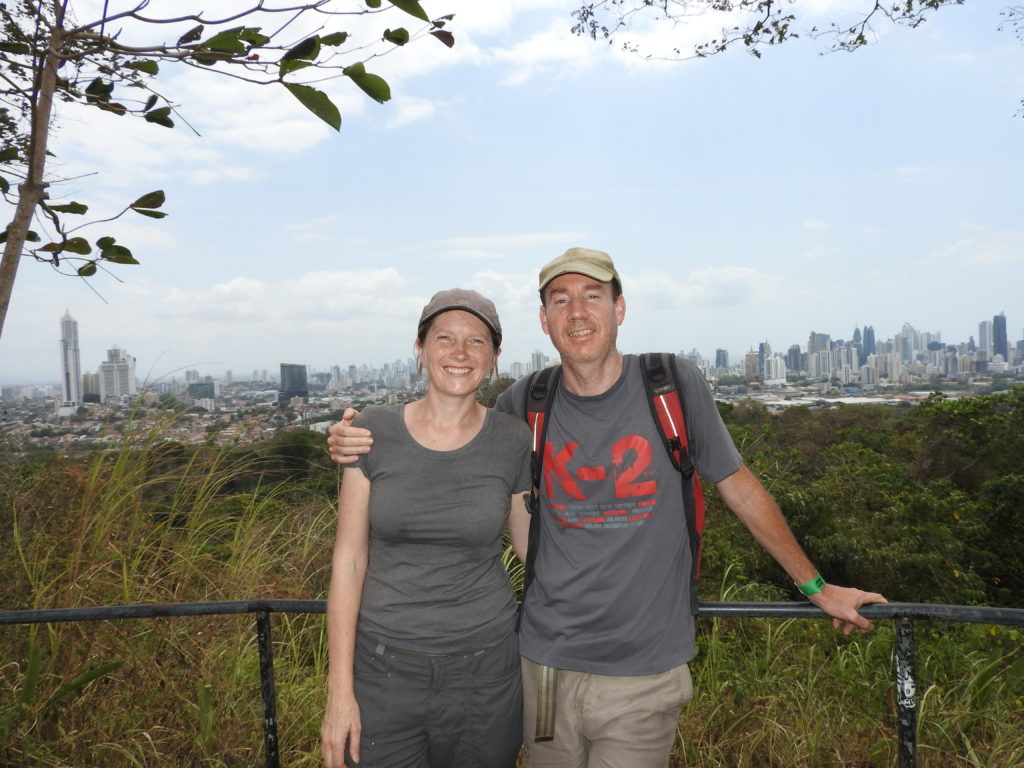 After a bit of time at the mirador, we started our descent – there is a different trail down, so you can do a nice loop walk.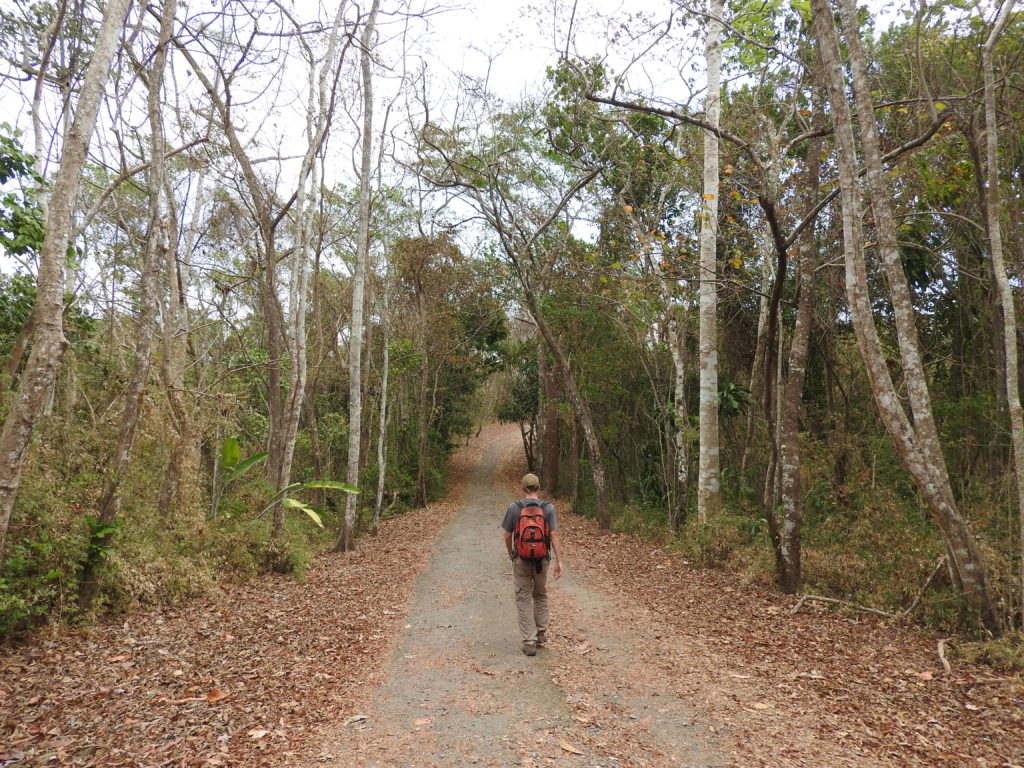 We were still on the lookout for birds and we managed to find a cool parrot.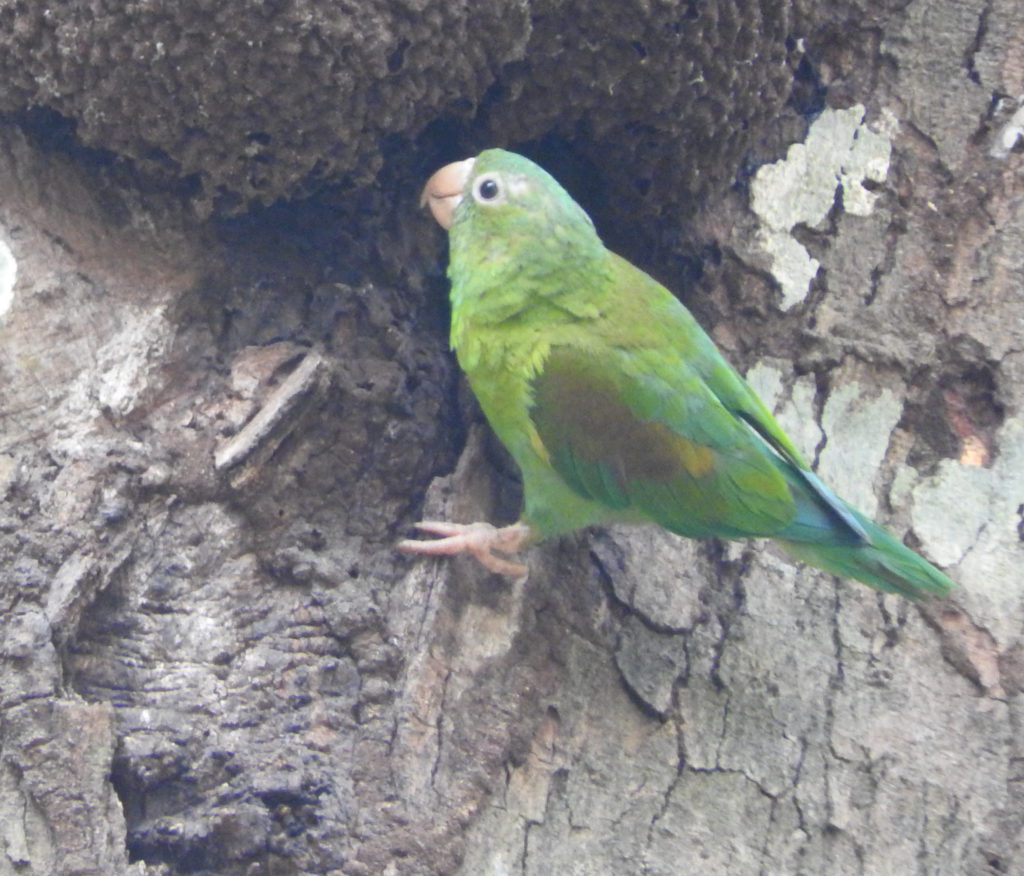 Then we got a nice surprise – a bunch of Geoffroy's tamarins – these are not tamarins that belong to a man called Geoffroy – it's their name 🙂 In Spanish they call them 'Monos Titi' – Titi Monkeys. These are very small monkeys! The smallest in Central America. They only grow to be 24cm long! (not including the tail)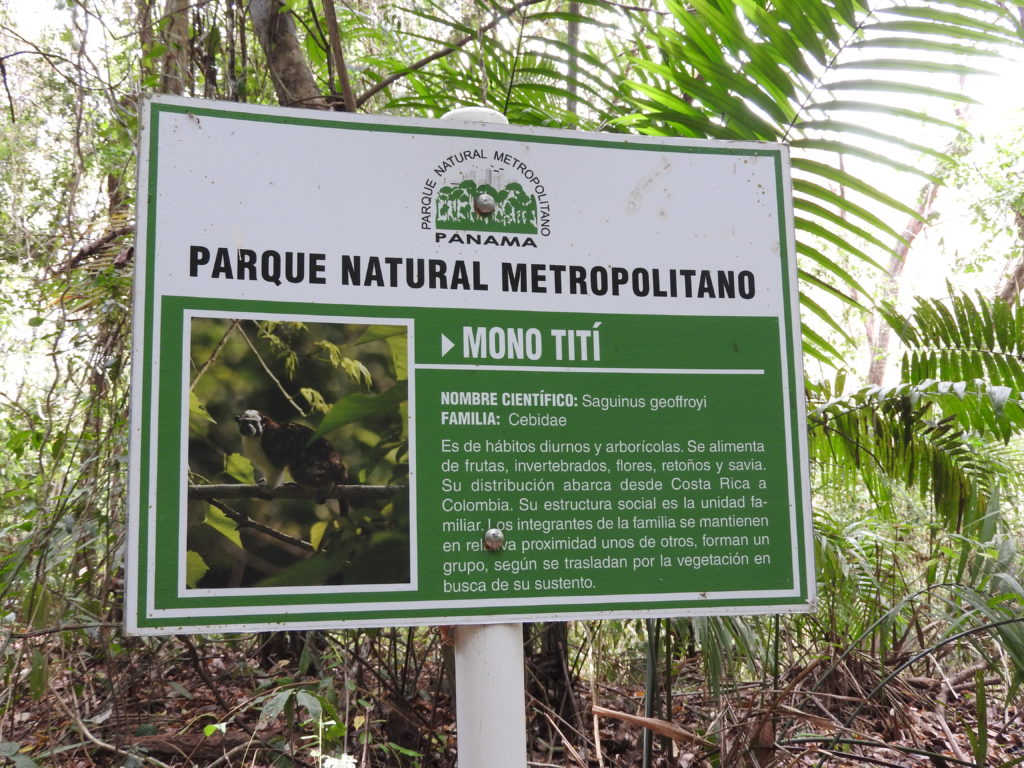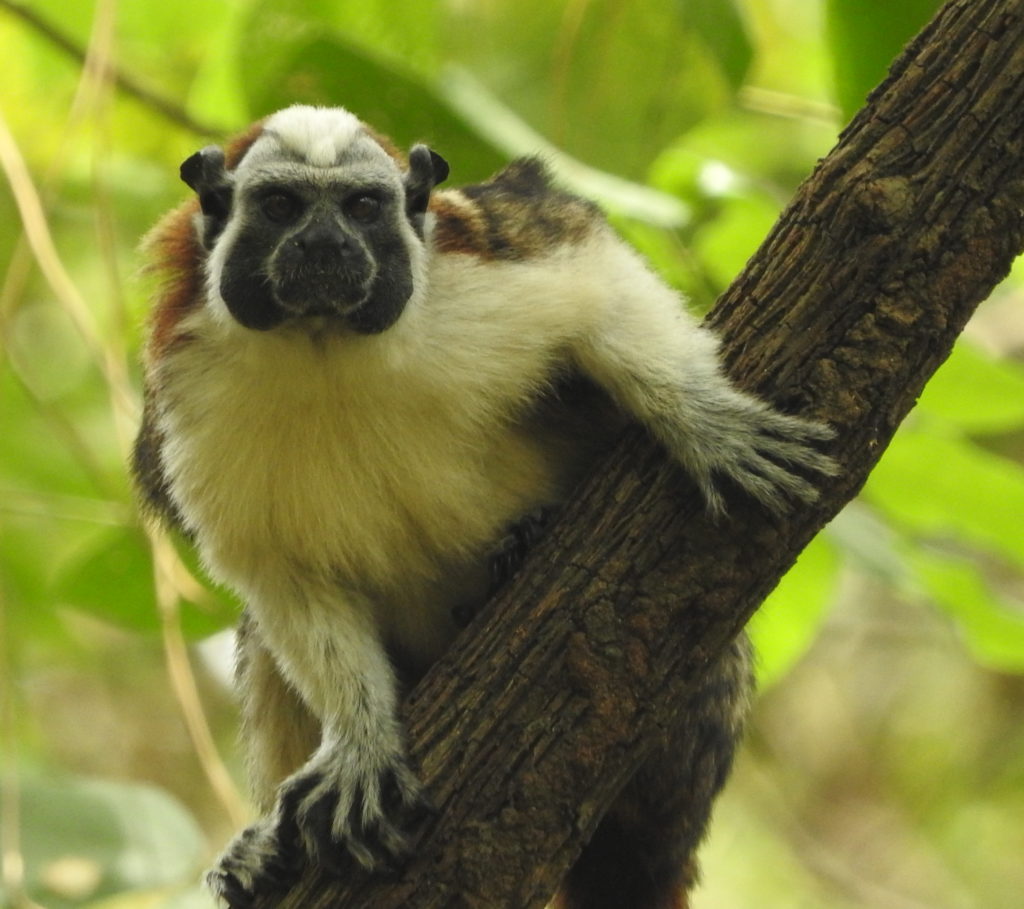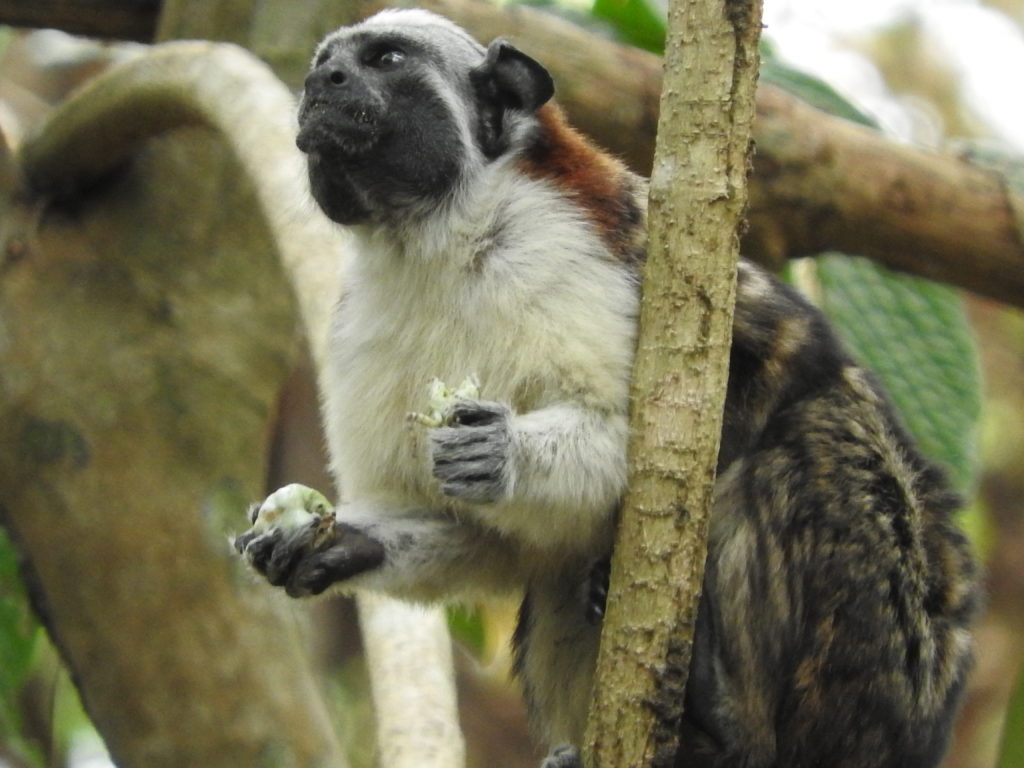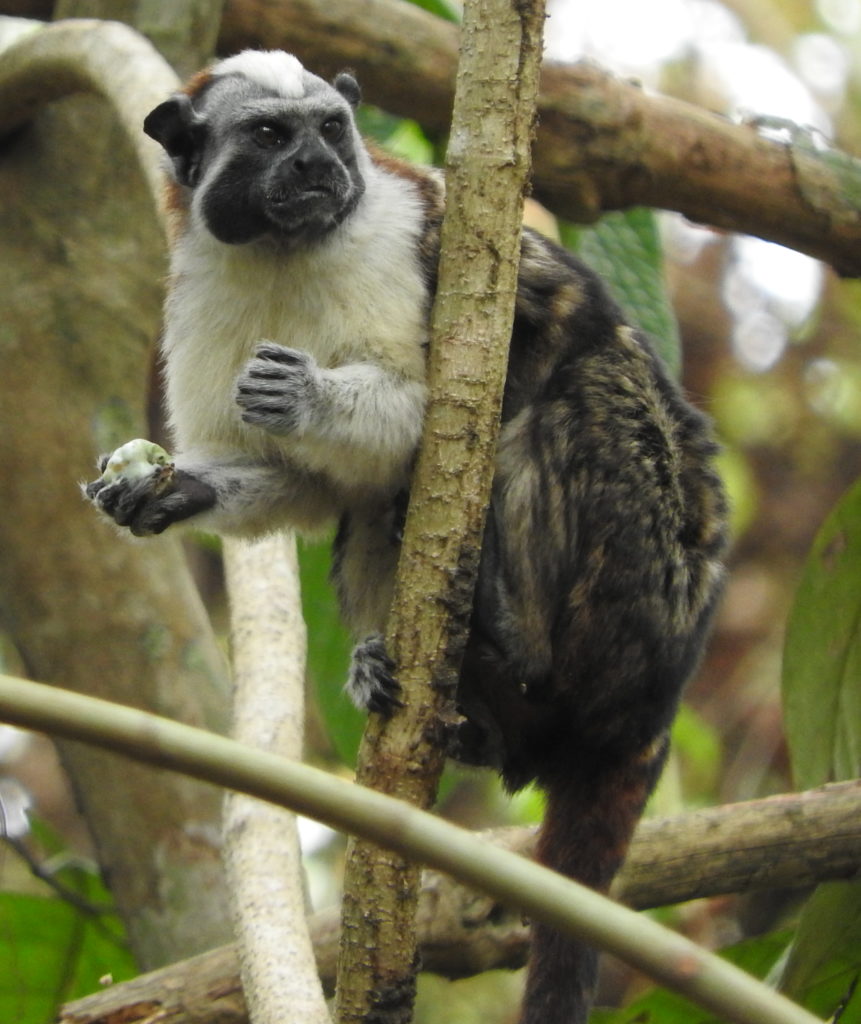 It had been a very satisfying morning – sloths, birds, and tamarins – what more could you want? Maybe a lizard….. 🙂