As you may have worked out by now, Chiloé is all about the wooden churches. We spent our time in Dalcahue making day trips to various places to check them out. Most of the villages are located on the water, so often there is some nice coastal scenery as well. All in all it was a very pleasant few days – although after a while, some of the churches start to look the same! 🙂 (only the less interesting ones…)
Anyway, here is our gallery of Chiloé wooden churches….
Achao, Quinchao Island
Achao is quite a large town (for Chiloé), with a large beachfront and lots of tourists.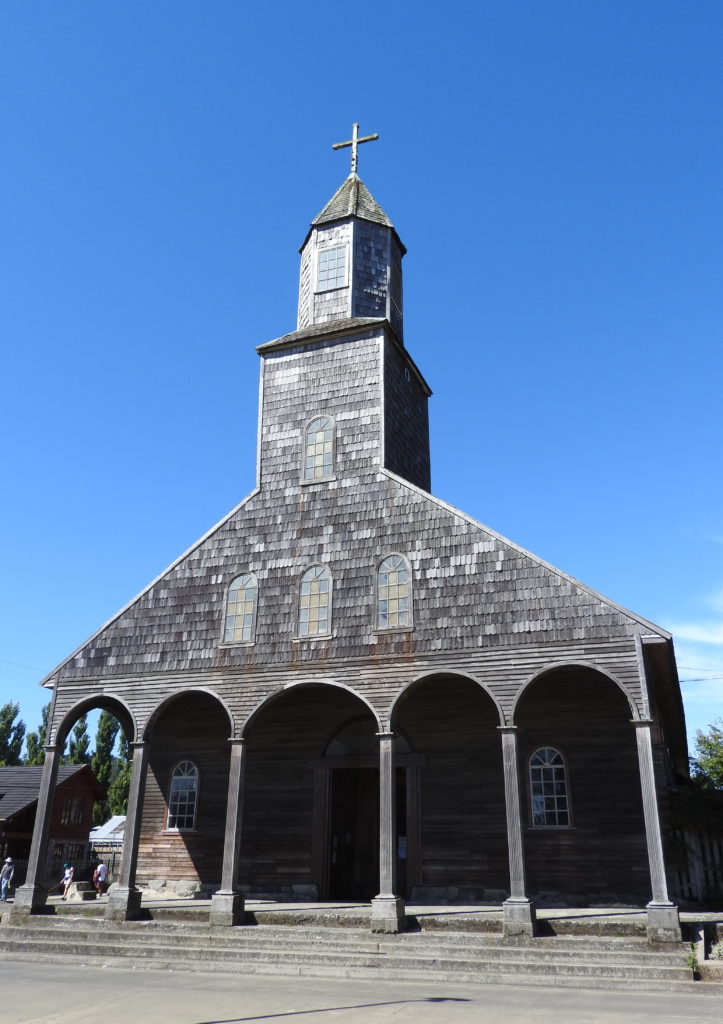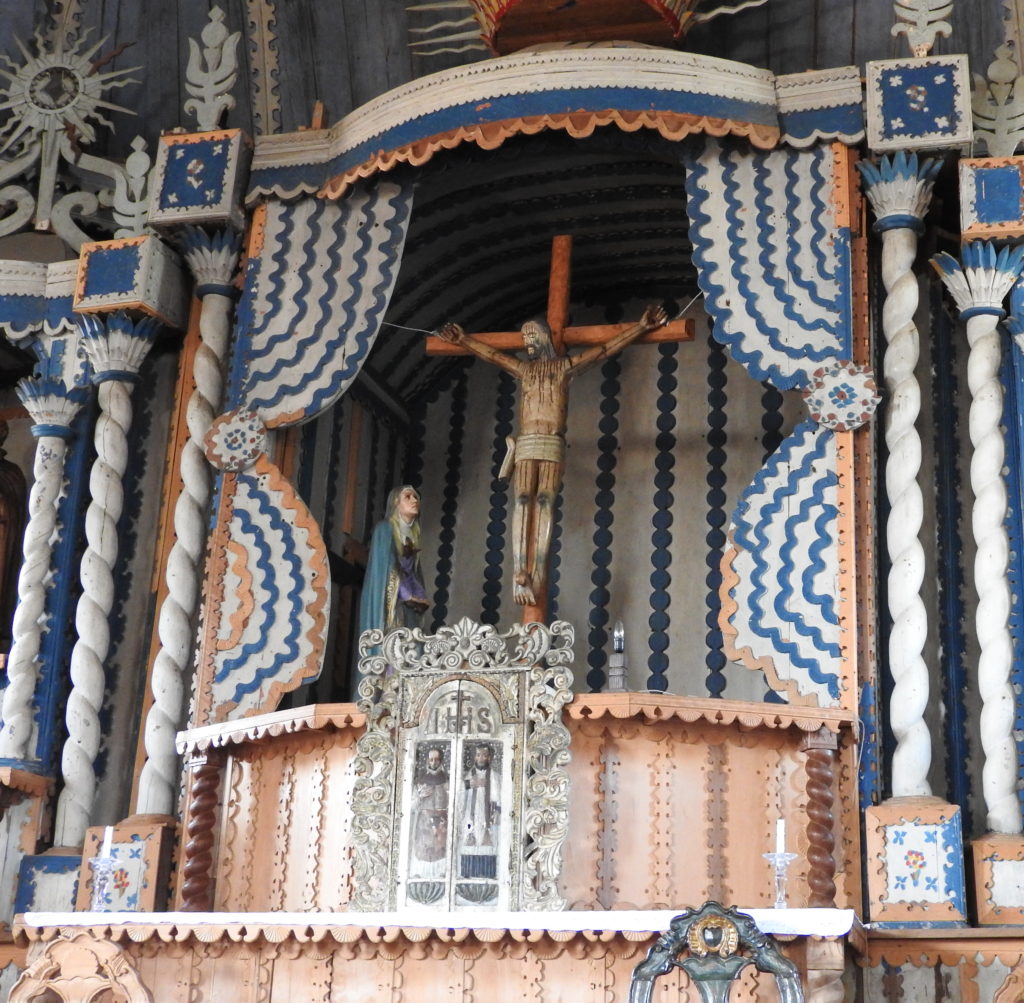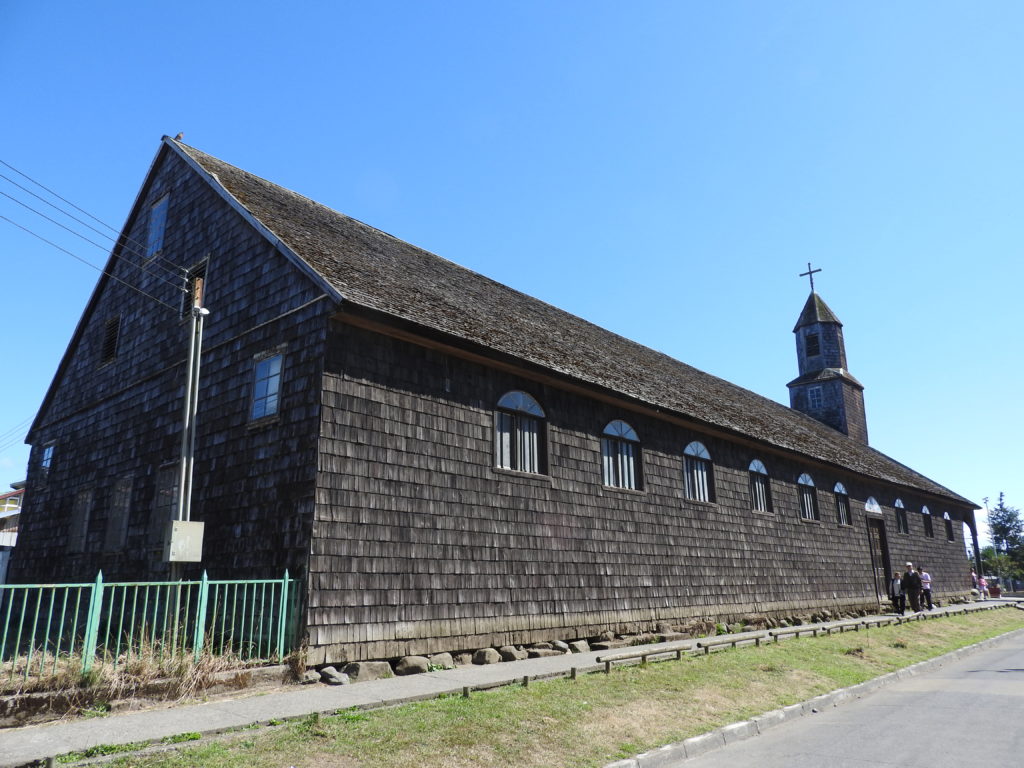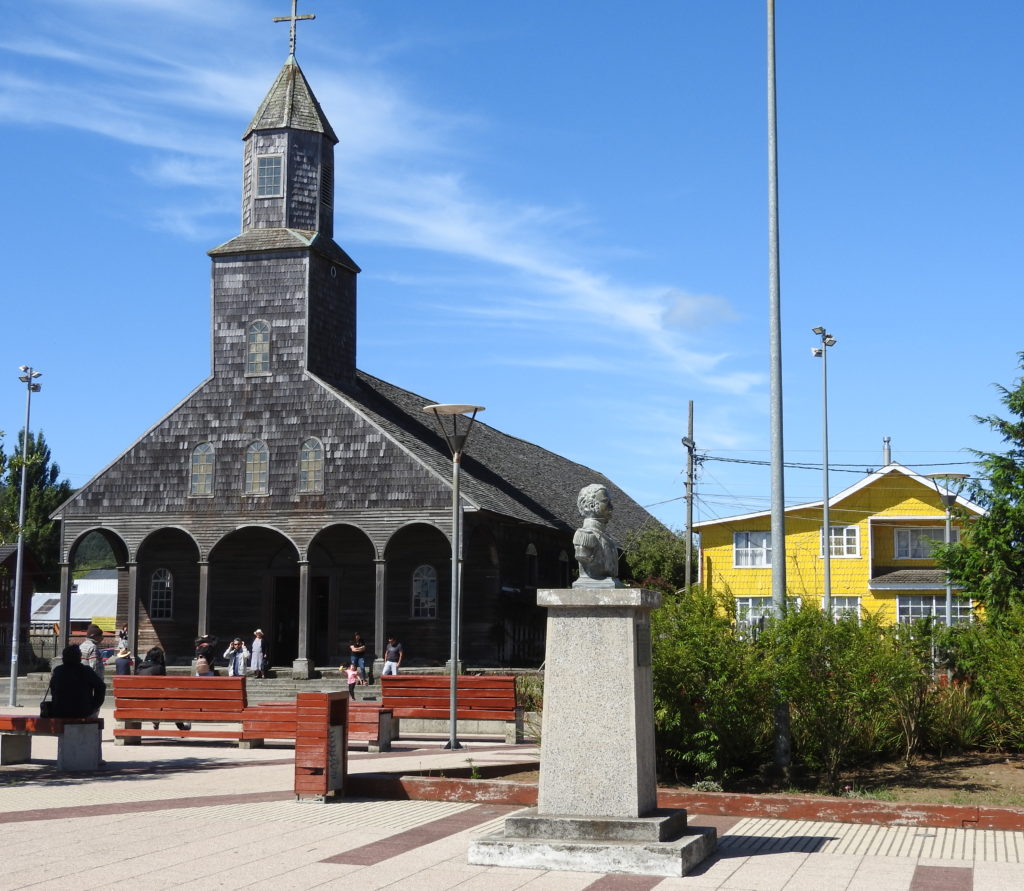 Matao, Quinchao island
This church became our favourite, because it was so old and rickety, and was in a tiny, tiny place with just a few fishing shacks and nothing else. Also, the inside was decorated with flags of Chile and Chilean colours, as well as all the usual religious stuff!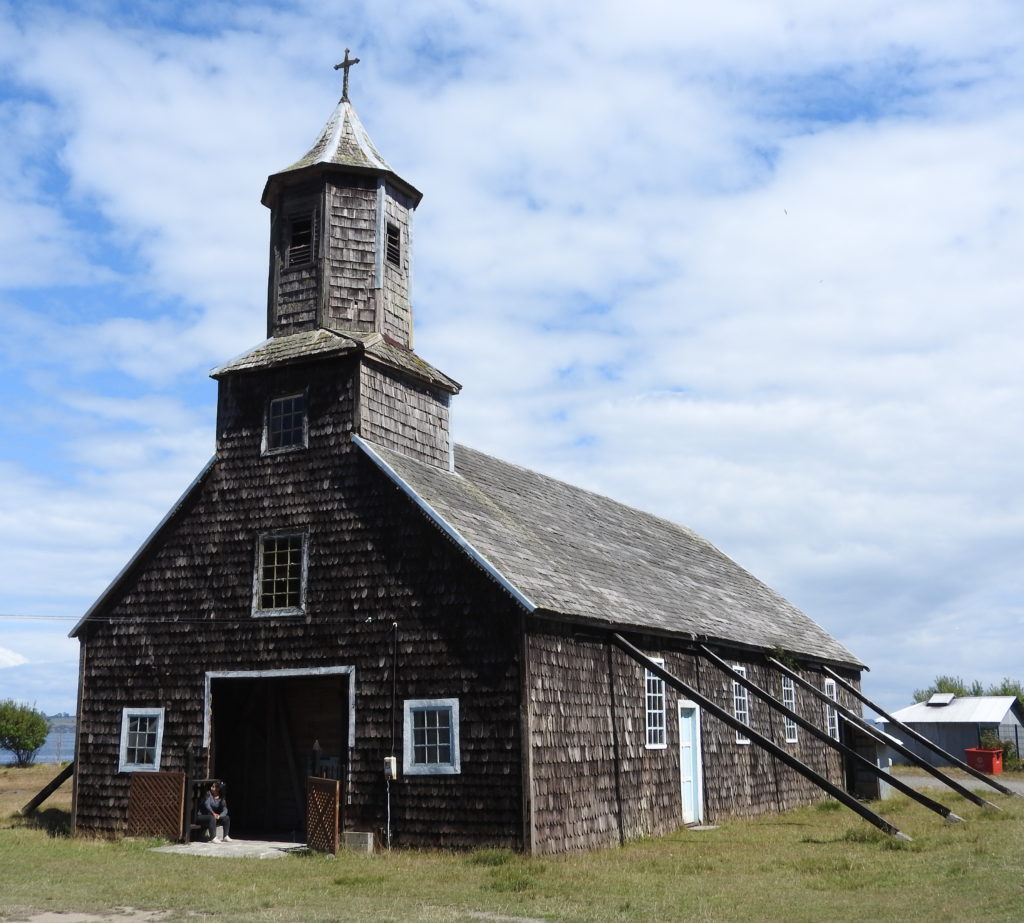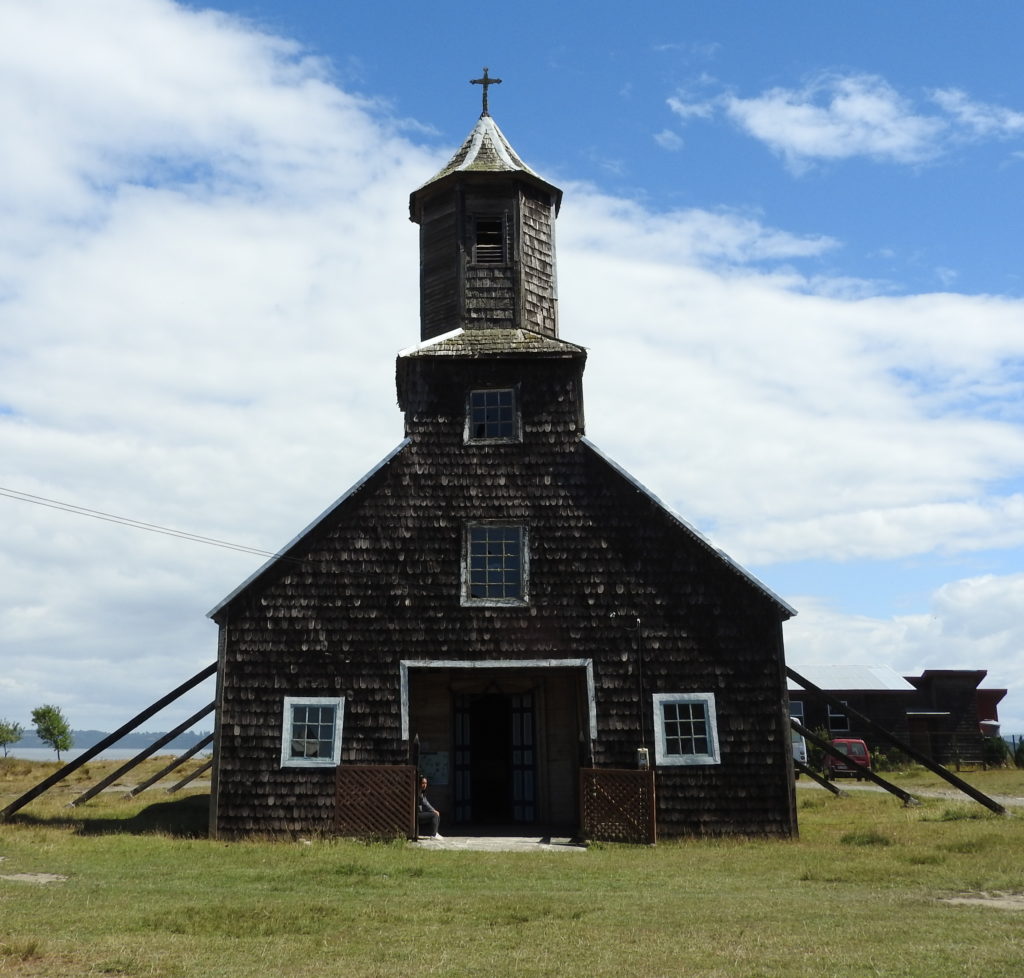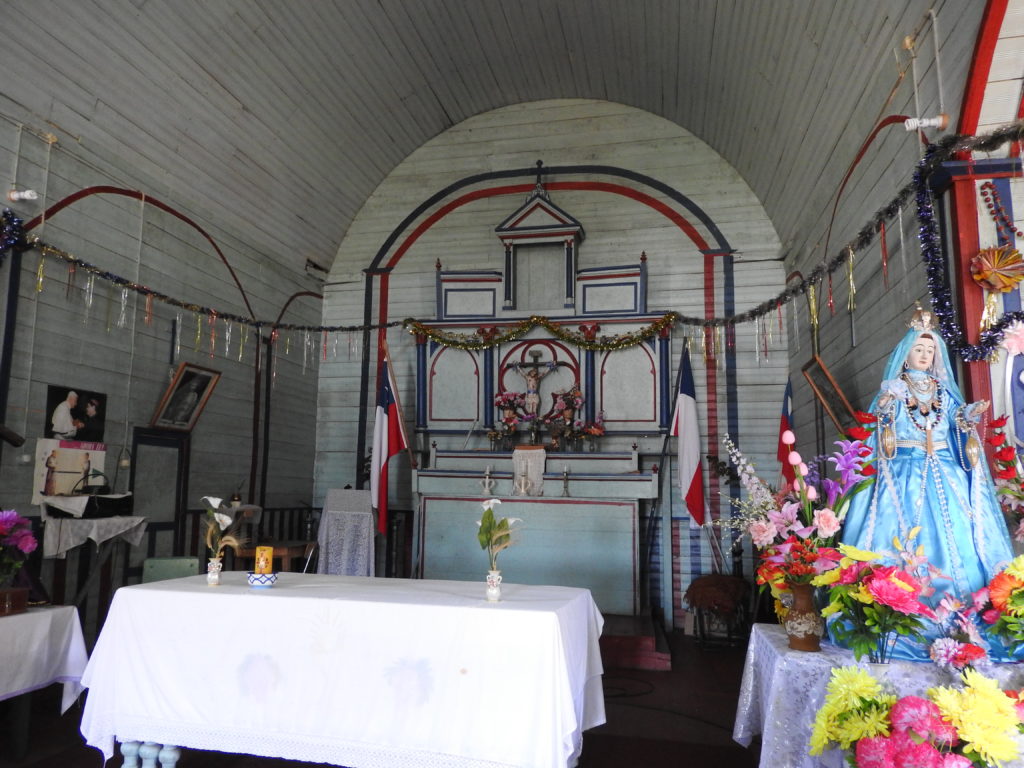 Quinchao, Quinchao Island
The village of Quinchao, is also on Quinchao island, so like New York – it's so good they named it twice – but in this case, perhaps not so good… we didn't like this church all that much – we decided it had 'no character' – yep, we are tough judges…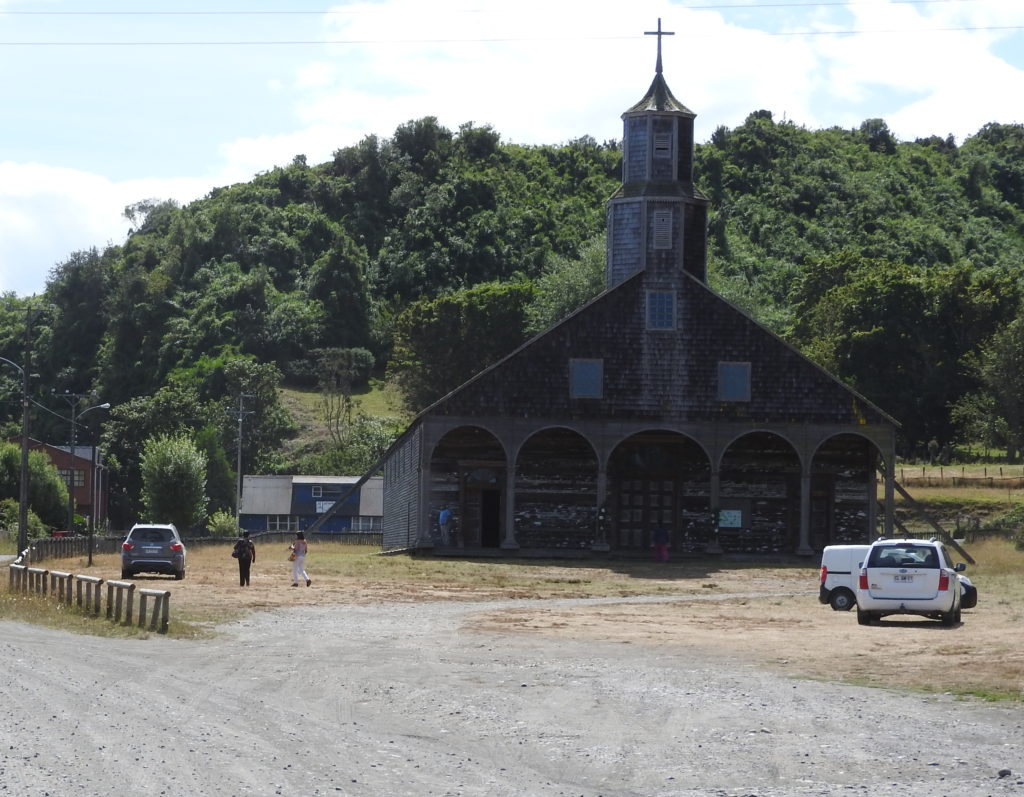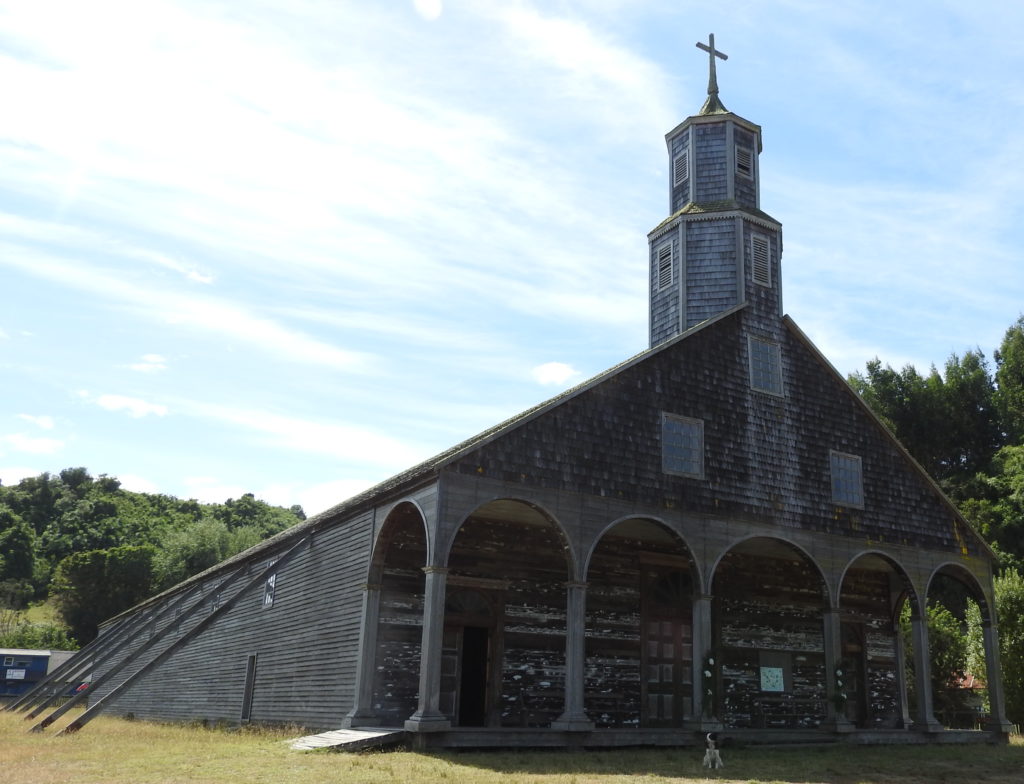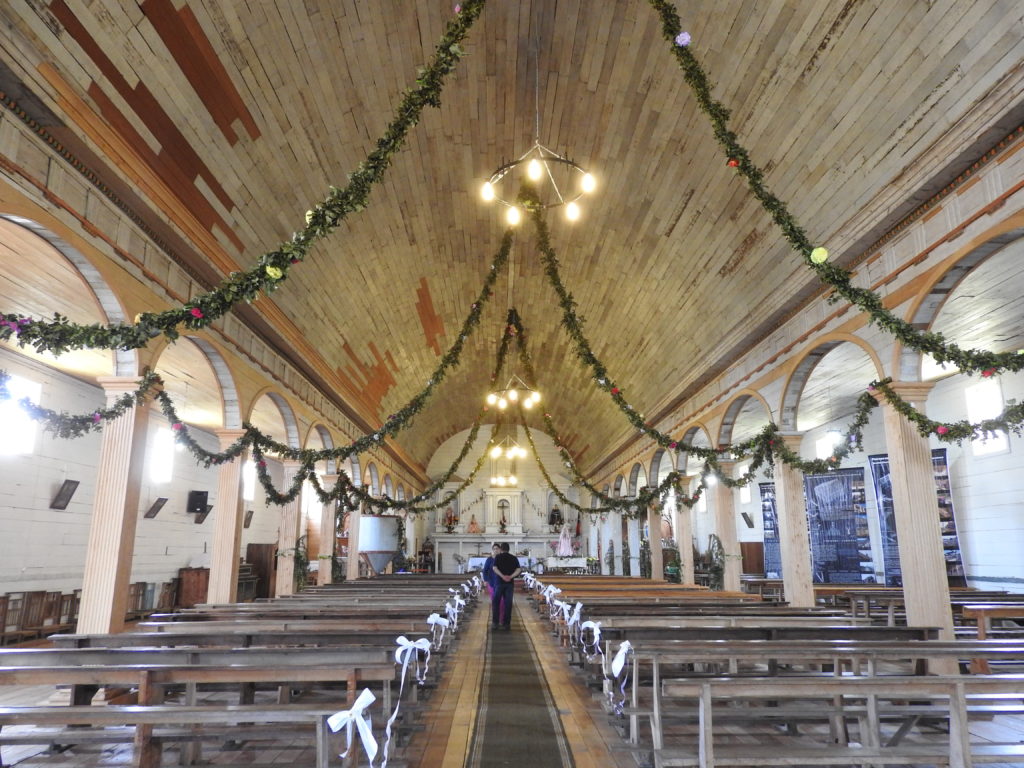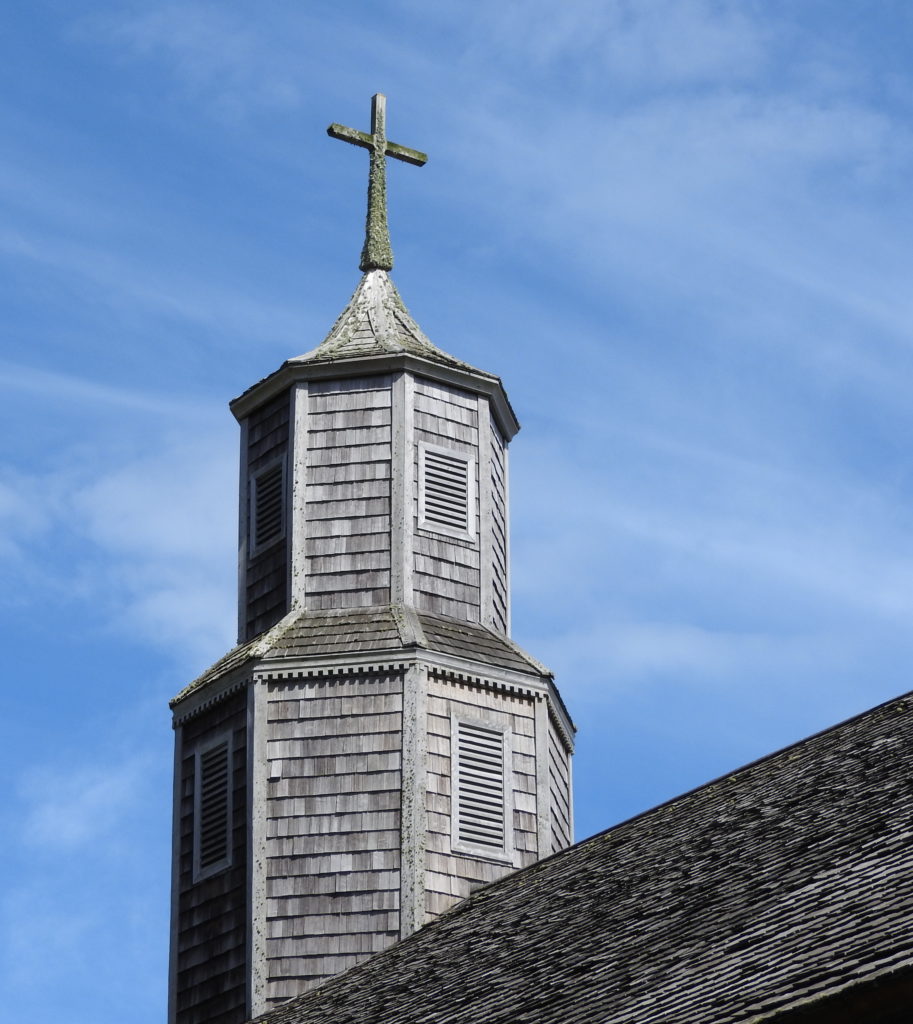 Curaco de Velez, Quinchao Island
This place has a very small church. We liked it because it was a quite a bit different from the other ones.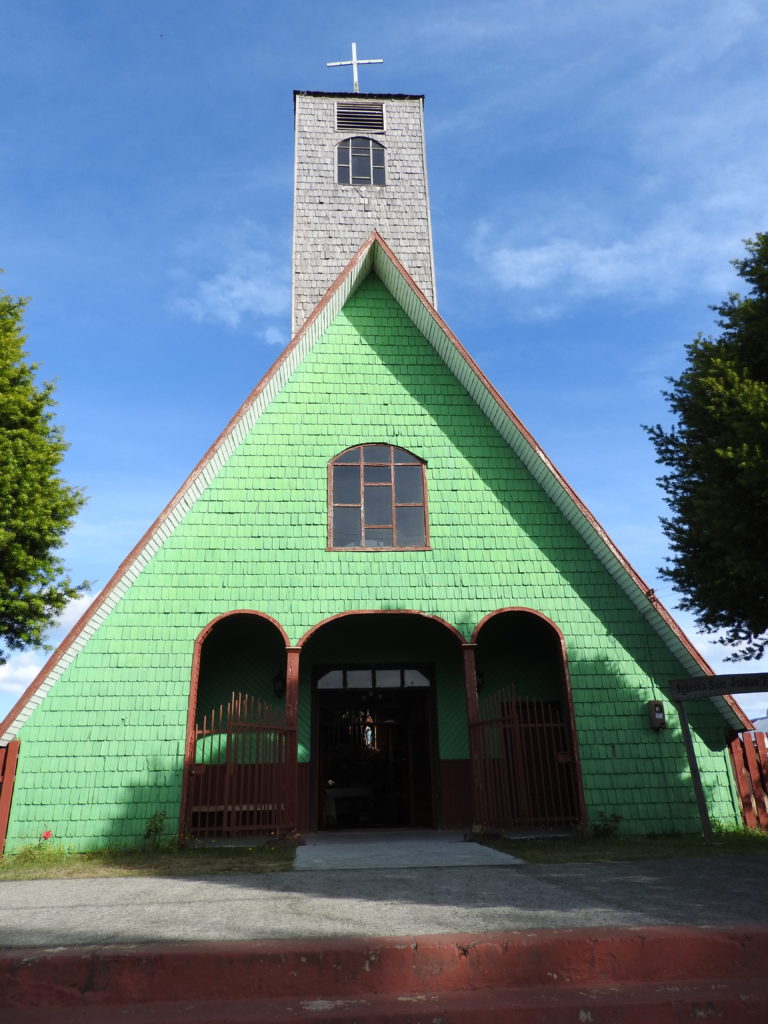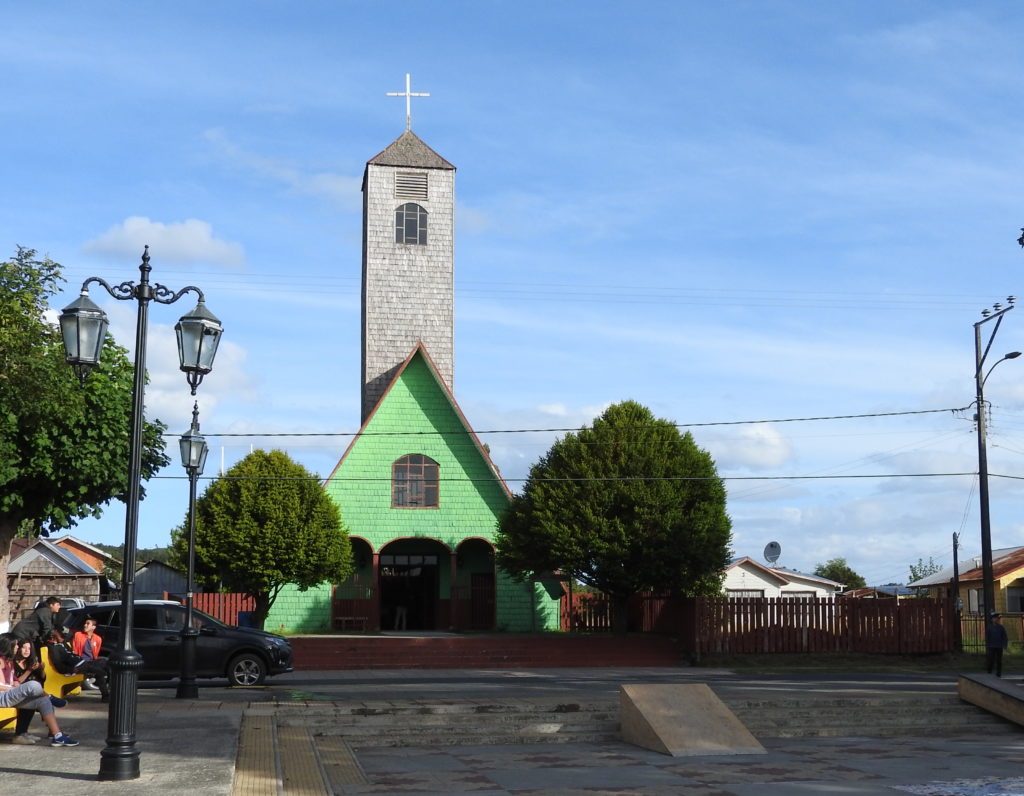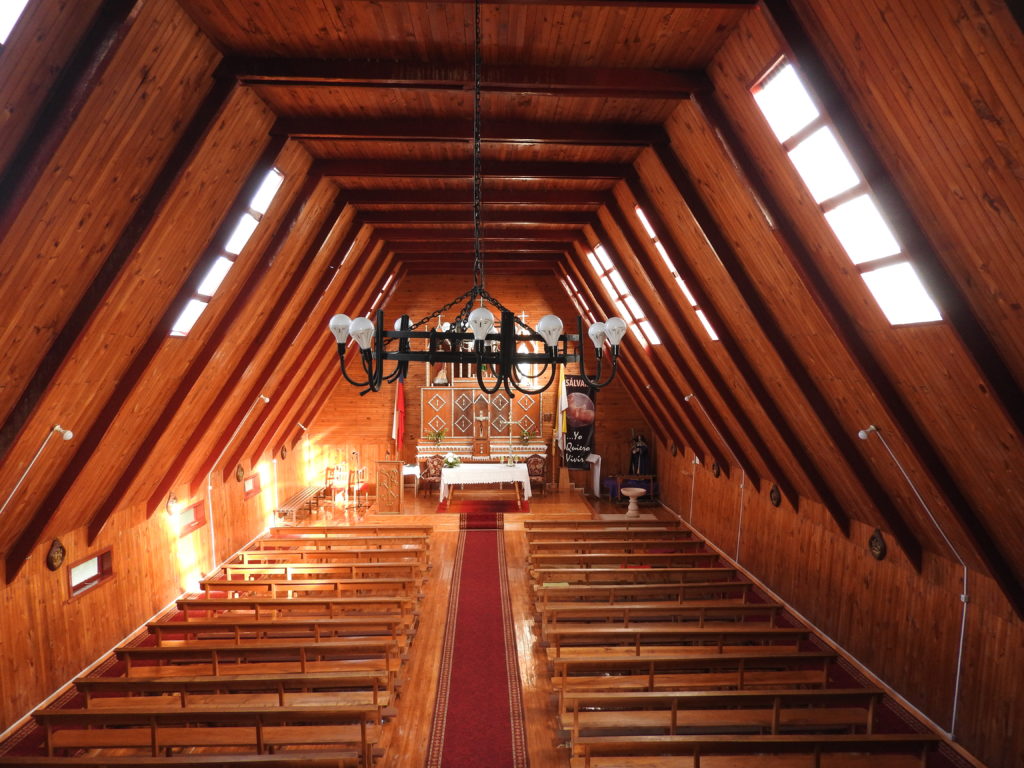 Tenaún
This church had the best outside decorations – check out the stars! 🙂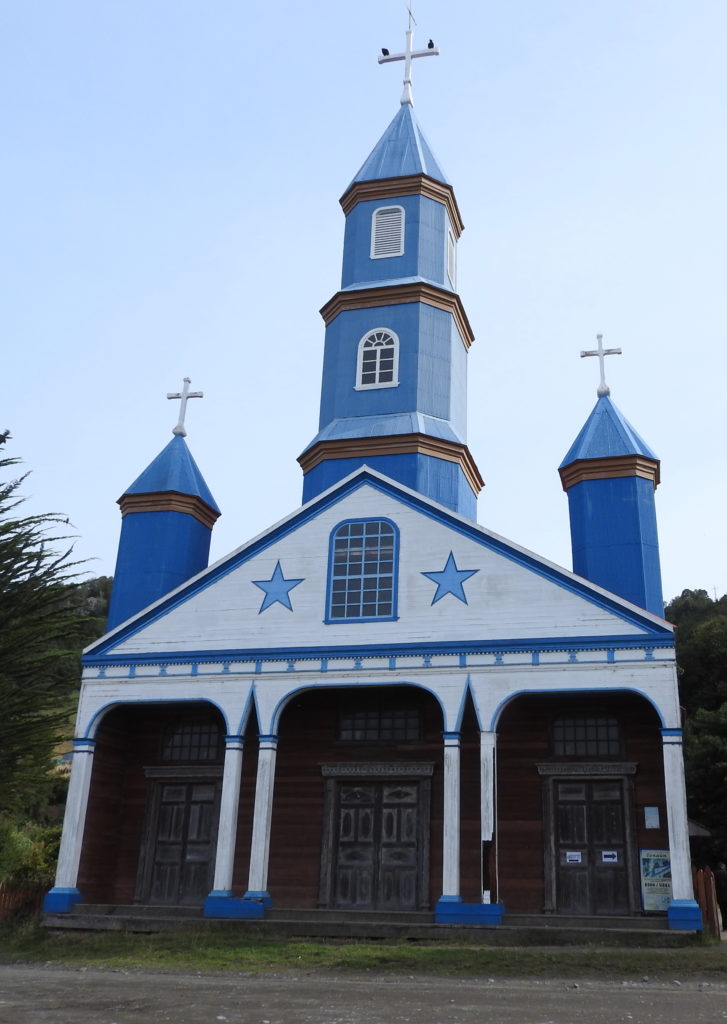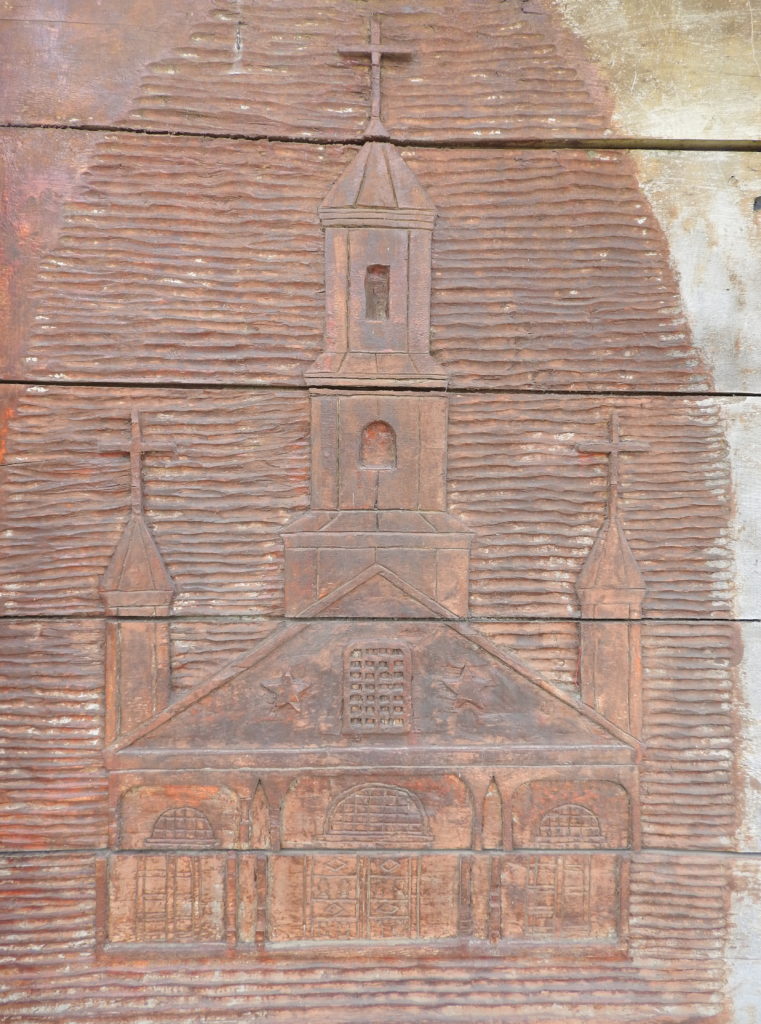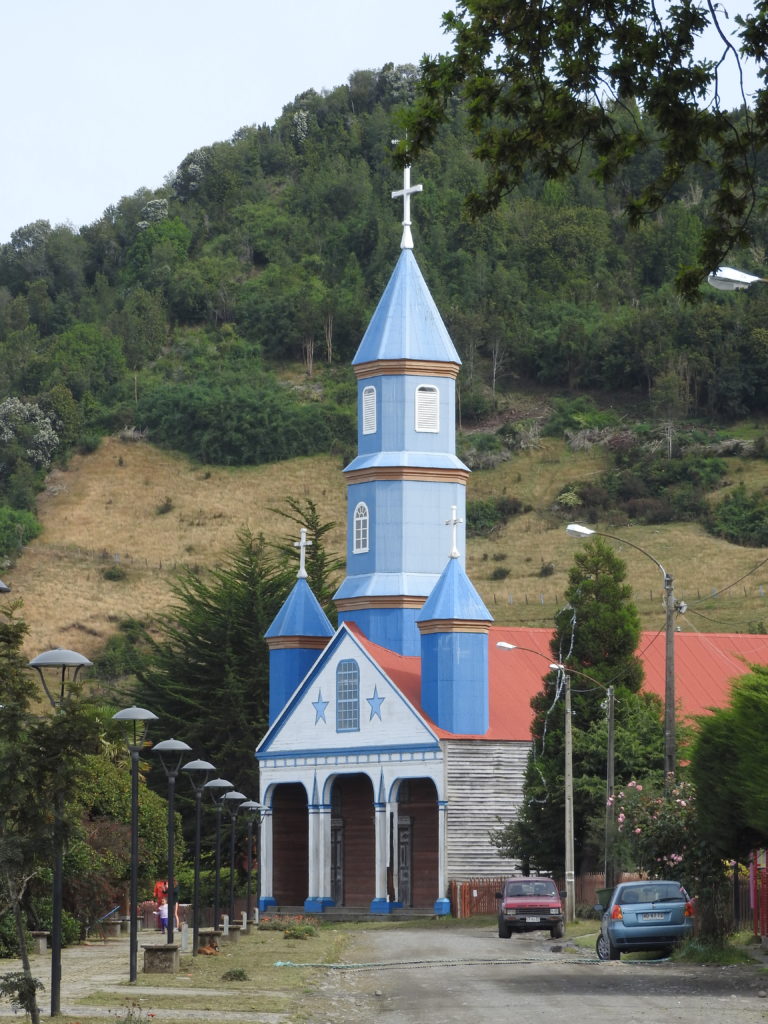 Rilán
This was quite an impressive church, but no stars on it…. and the town wasn't by the water – so we downgraded its rating.