Here we are in Santiago!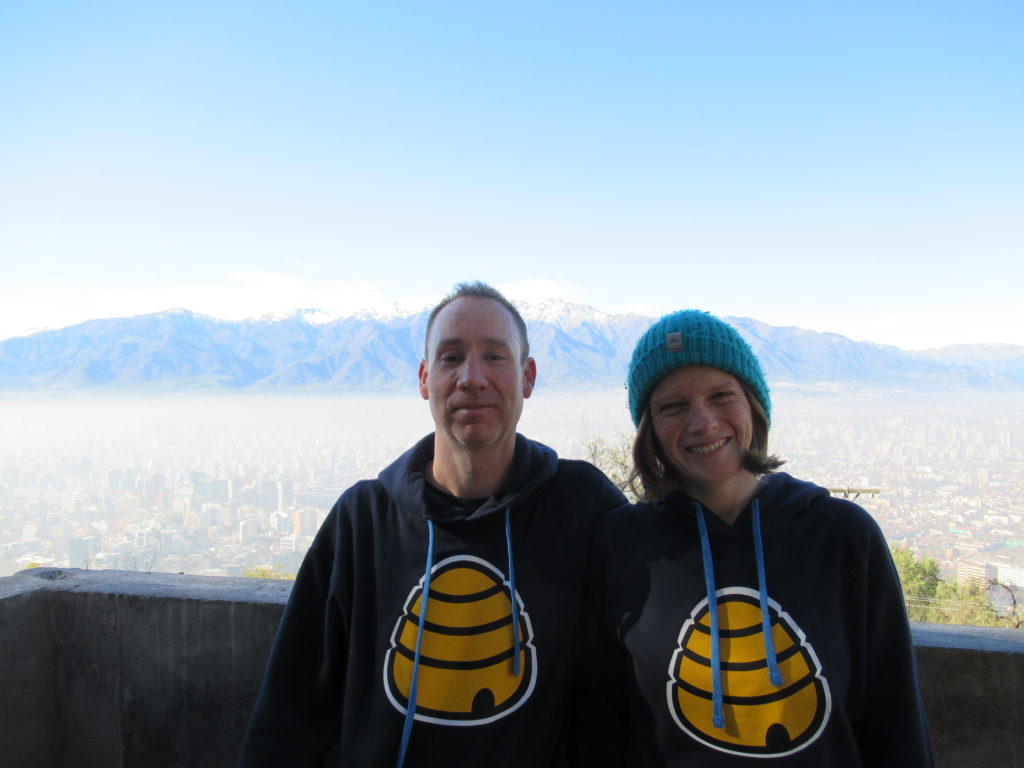 You can tell it's us because of the beehives on the hoodies – that's our identification mark. Do we look Chilean already?
We are on top of a big hill in Santiago called Cerro San Cristóbal. It has great views all round, and as Santiago is right next to the Andes, you get to see the Andes from various parts of the city.
When this happens you have to say 'Look there's the Andes' to the person next to you (OK, maybe that's just me that does that, but CC really likes it when I do it all the time)
So… here's a couple of pictures of the view from Cerro San Cristóbal – Look there's the Andes…