It was time for a day trip from Medellin – we were heading to Santa Fe de Antioquia…!
Santa Fe is the former capital of the Antioquia Department – and therefore a nice colonial town just a 2 hour bus journey from Medellin – and this makes it a popular getaway for everyone in Medellin!!! Yep, we were prepared not to be the only tourists in town!!
For us our day trip started with a ride on the metro followed by 2 hours in a minivan from Medellin…
Minivans in Colombia (and most other parts of Latin America) tend to leave when they are full – so if you're unlucky you can be waiting quite some time to get to your destination – but – luck was on our side – we bought the last 2 seats on the minivan and no waiting was required 🙂 Okay, so we ended up with the worst 2 seats on the minivan, buy hey – it did mean we didn't have to hang around in the bus terminal for an indeterminate amount of time! 🙂
As we reached Santa Fe, those in the know – i.e. everyone else on the minivan – shouted 'BAJA!' at various intervals and got off the minivan… as we realised it was leaving the centre we too shouted 'BAJA'… but it didn't quite work – he carried on driving (loser!) and we had to wait until the bus terminal to get off the bus and then walk back into the centre…
Although, maybe I should thank him – as otherwise we might have missed the big plastic letters announcing where you are, and therefore another pic for our collection!?!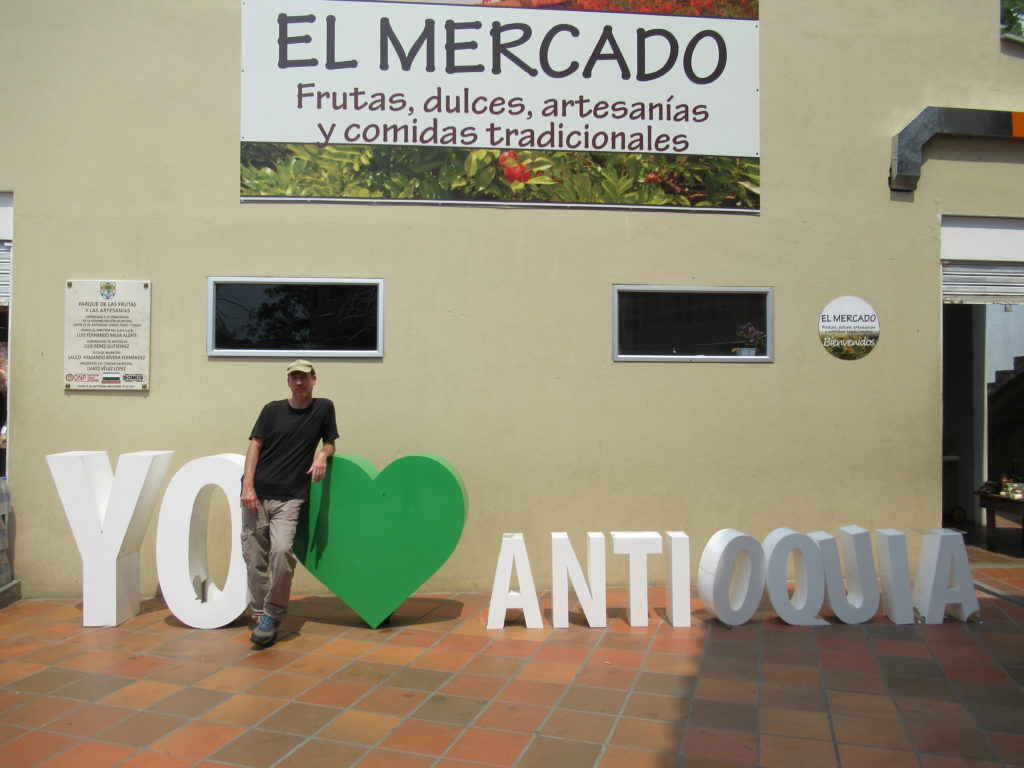 Once in the centre we strolled along the cobbled streets, taking in the old white-washed colonial buildings… we spent some time people watching from a shady spot in the main square, and found a cafe to try a locally grown and produced coffee 🙂 It was pretty relaxing being in Santa Fe – not as busy as we had expected – and there wasn't actually a lot to do but hang out and admire the buildings!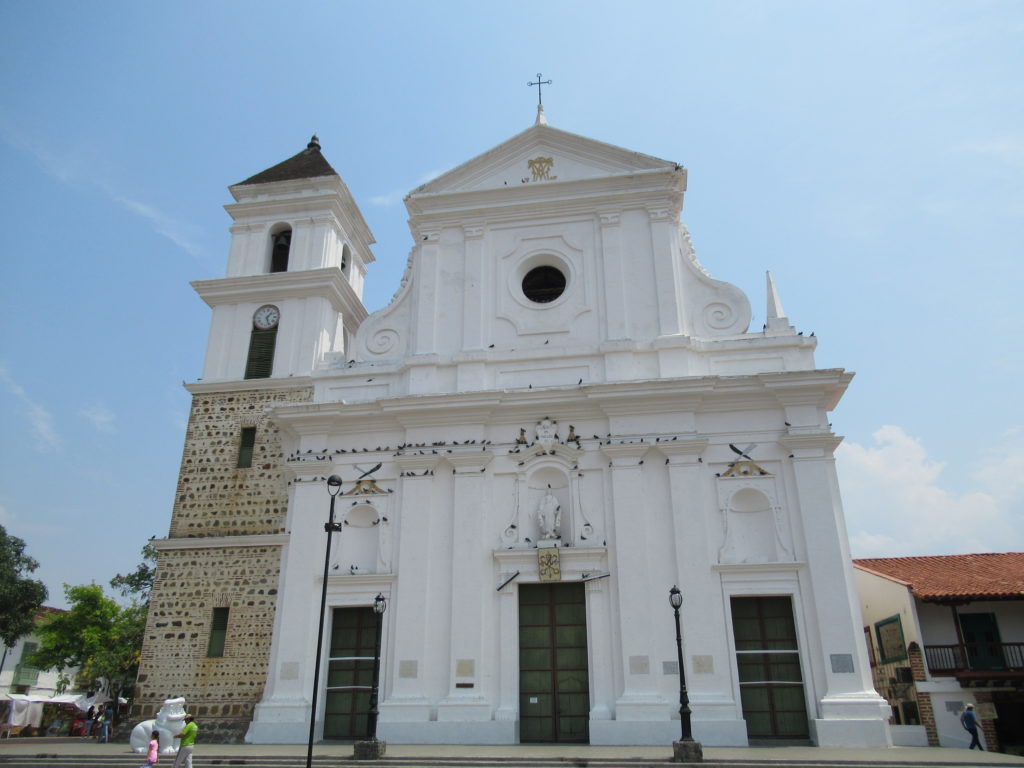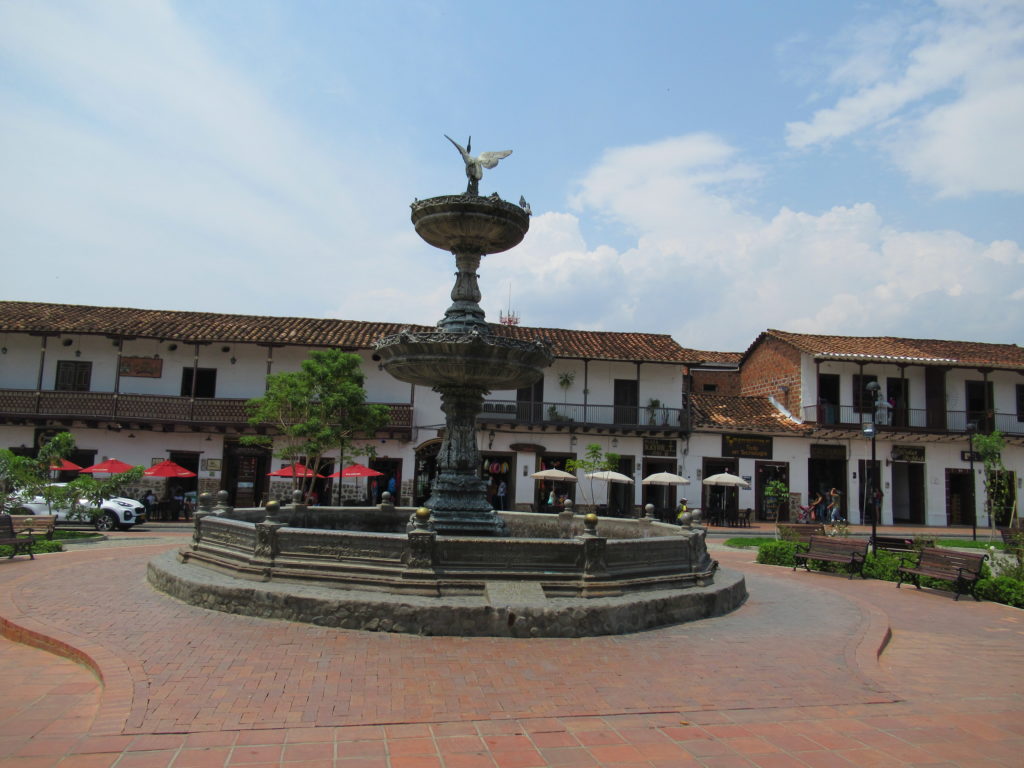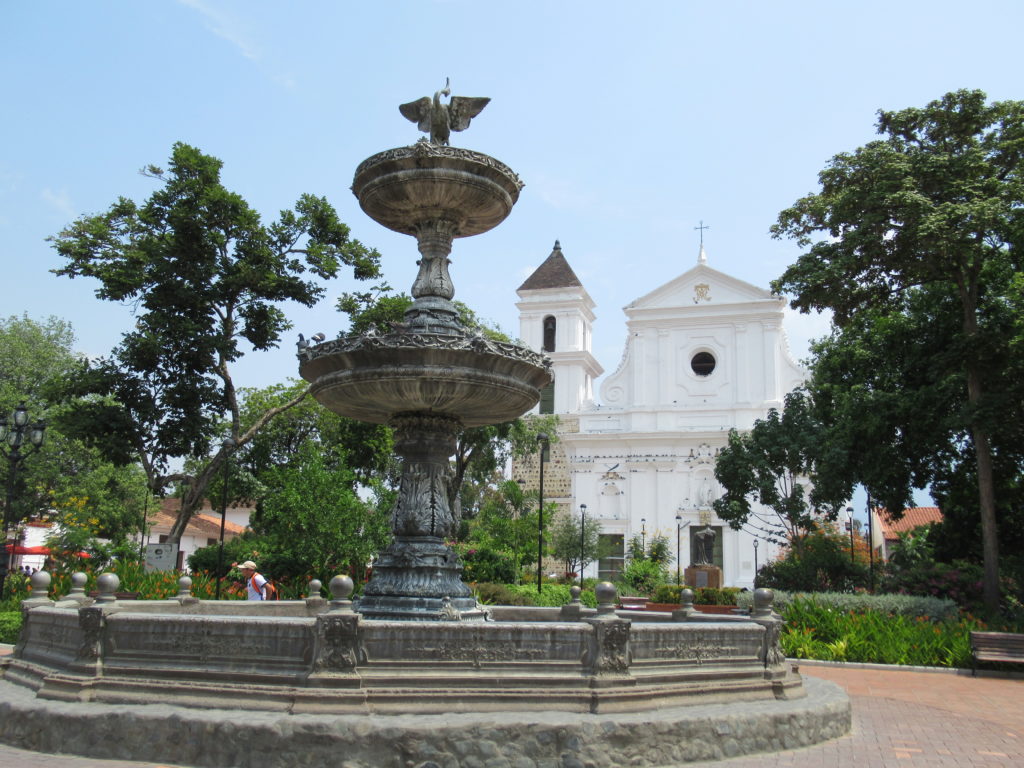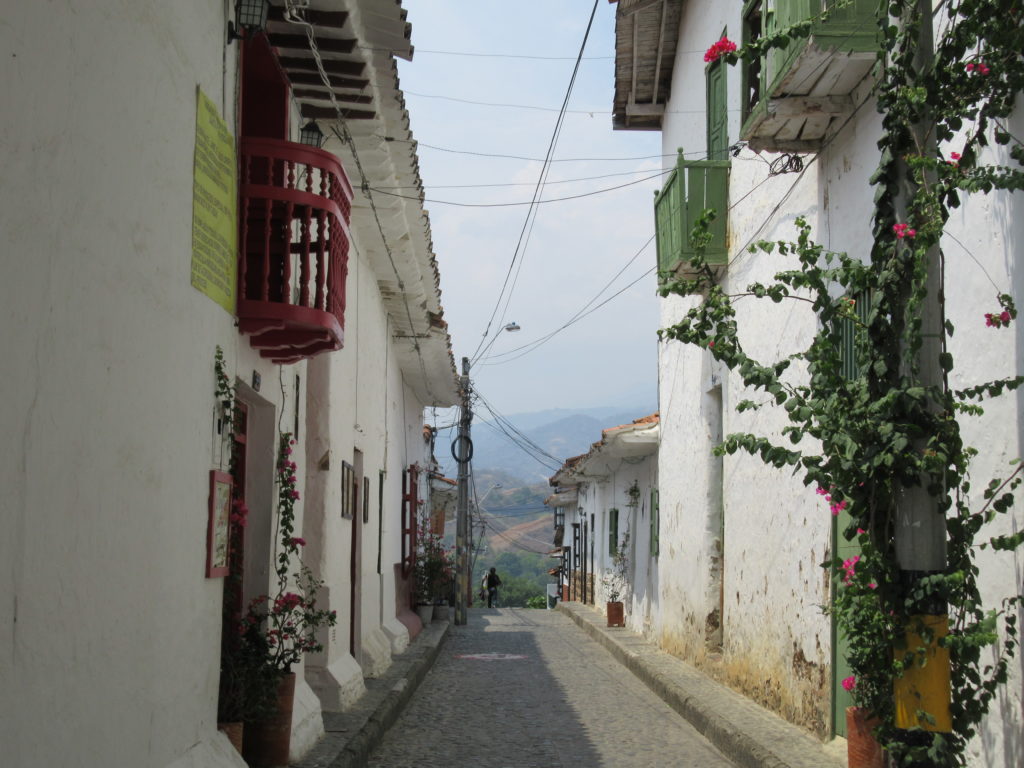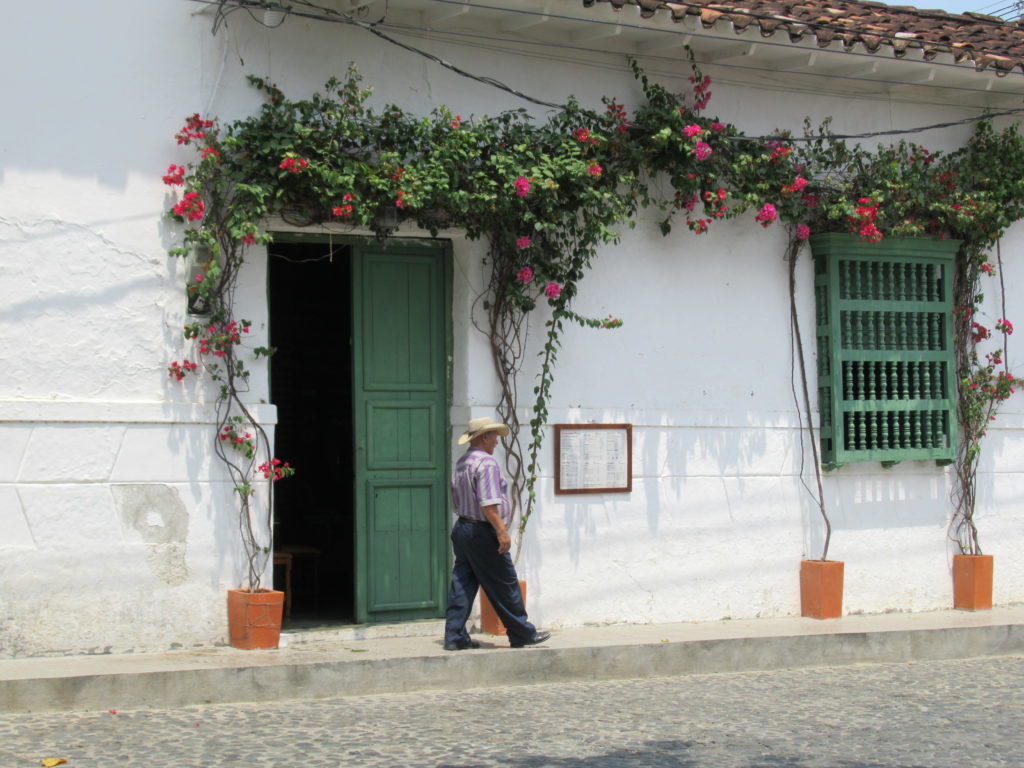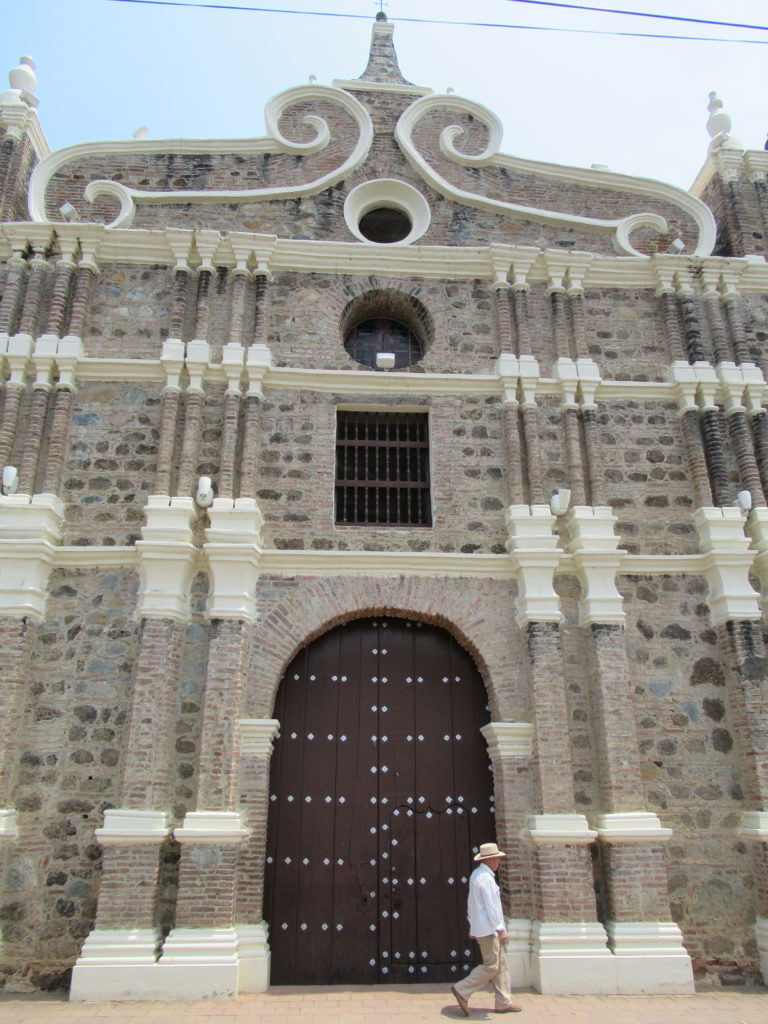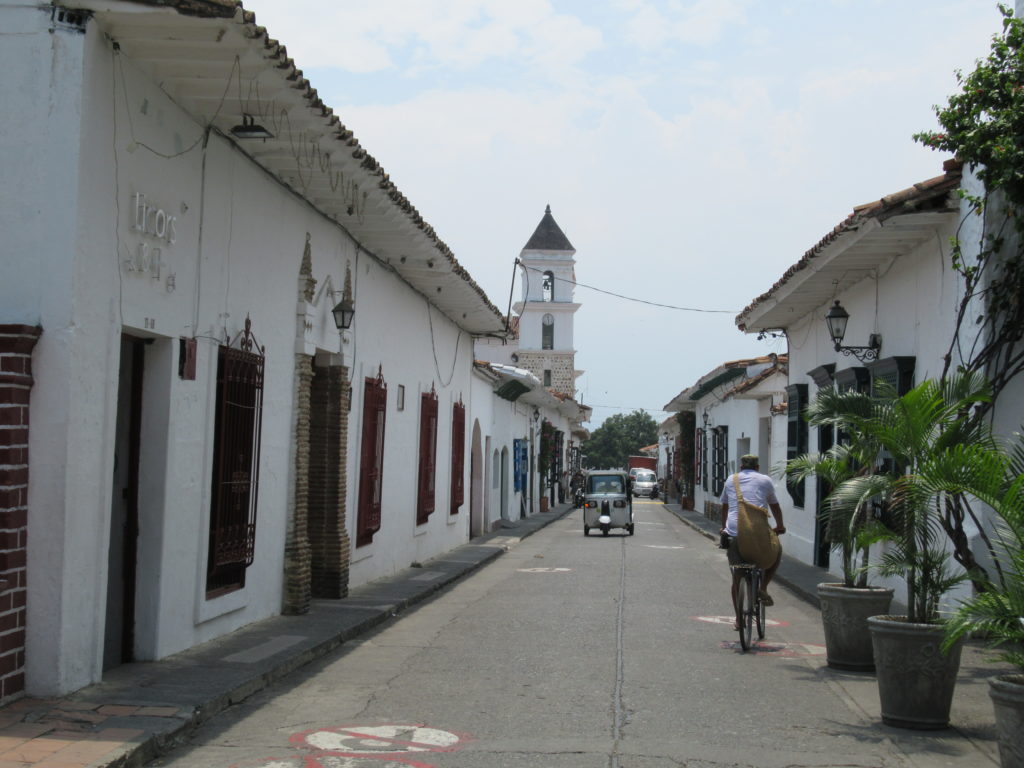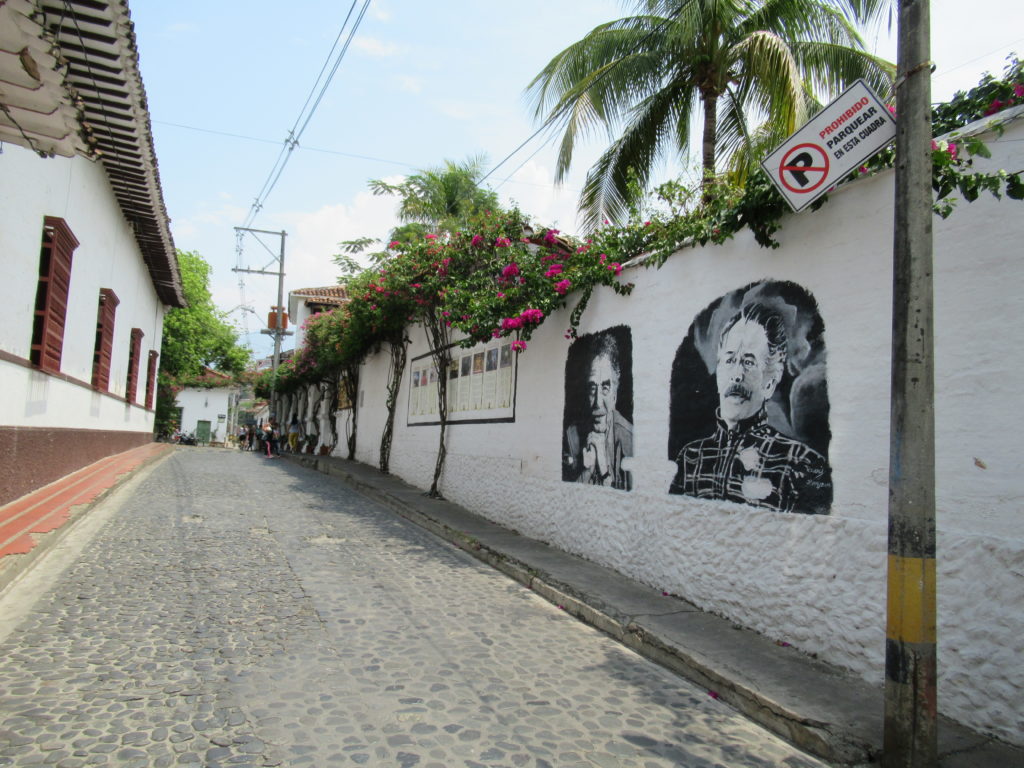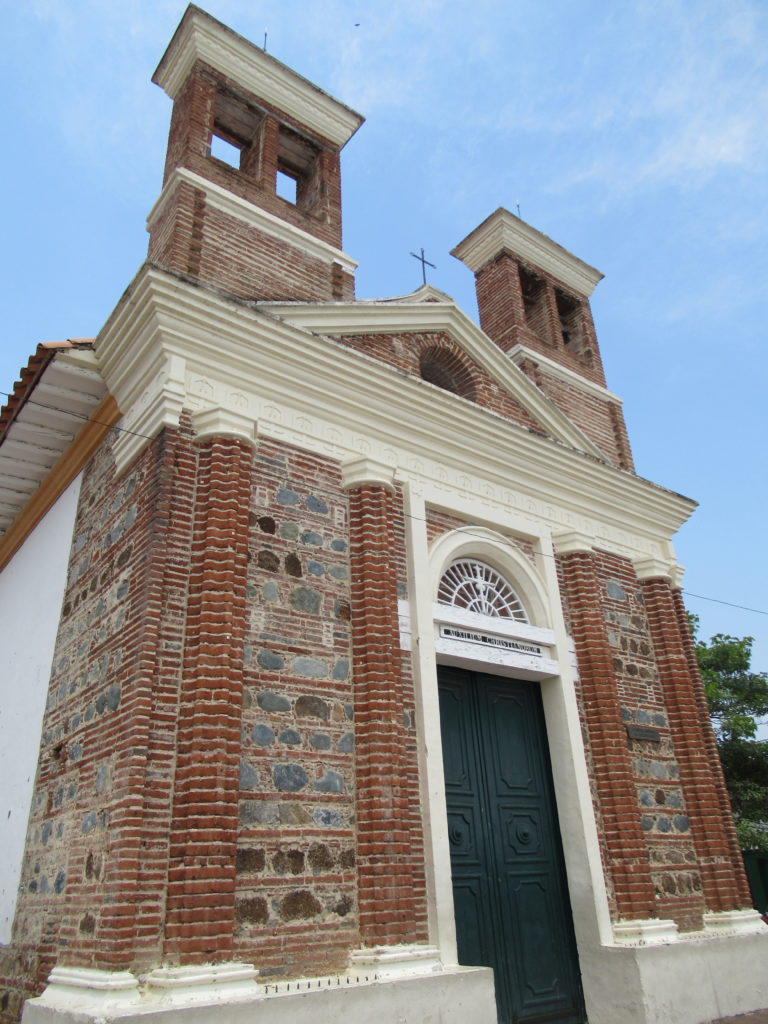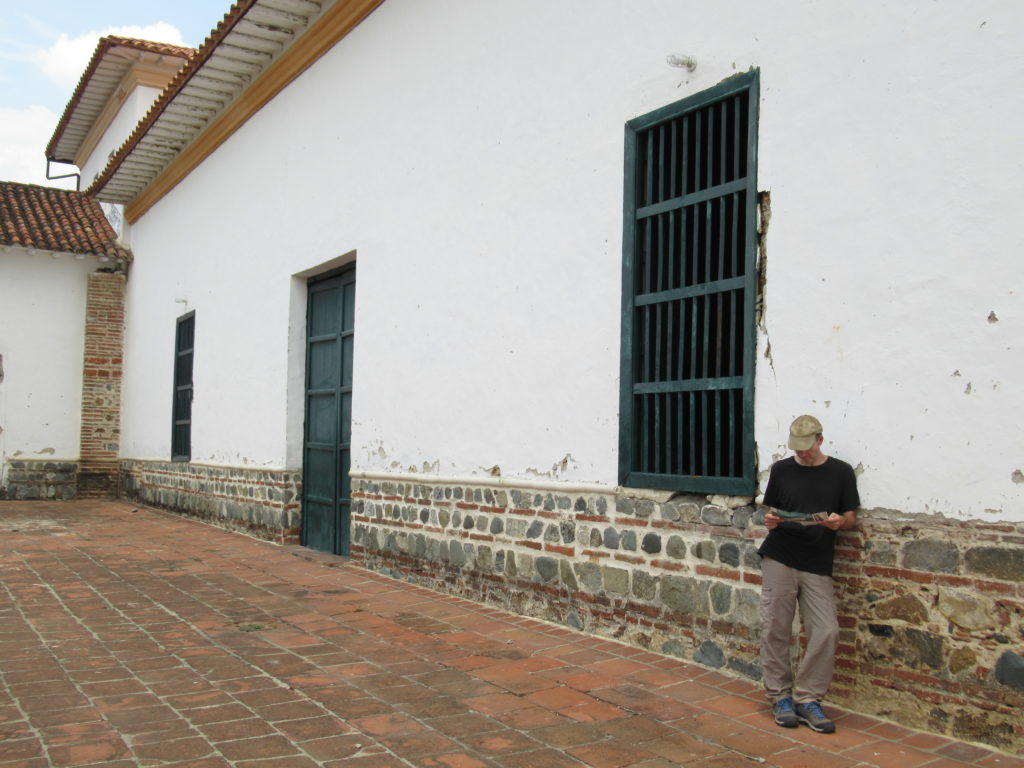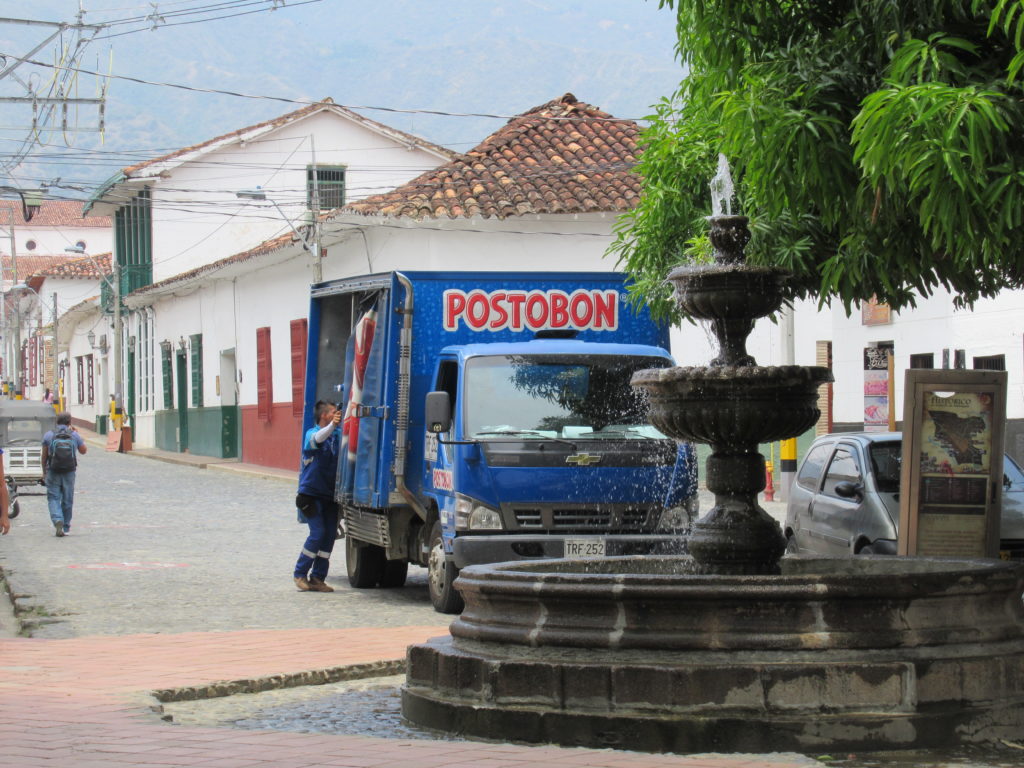 The centre was VERY pretty, but to be honest there wasn't a whole heap to do… it was therefore time for us to take a moto-taxi to the river to check out the Puente de Occidente – otherwise known as the oldest suspension bridge in Colombia!
For me this was the highlight of our day trip! No, I'm not wierd! Bridges can be VERY cool, and even more impressive than old colonial towns – expecially when you've seen heaps of old colonial towns and not very many suspension bridges 😉
The Puente de Occidente sits over the Rio Cauca, and is pretty old – it took around EIGHT years to build the bridge and when it opened in 1895 it was the THIRD largest suspension bridge in the world… okay so it doesn't still hold this title, but it was still pretty cool 🙂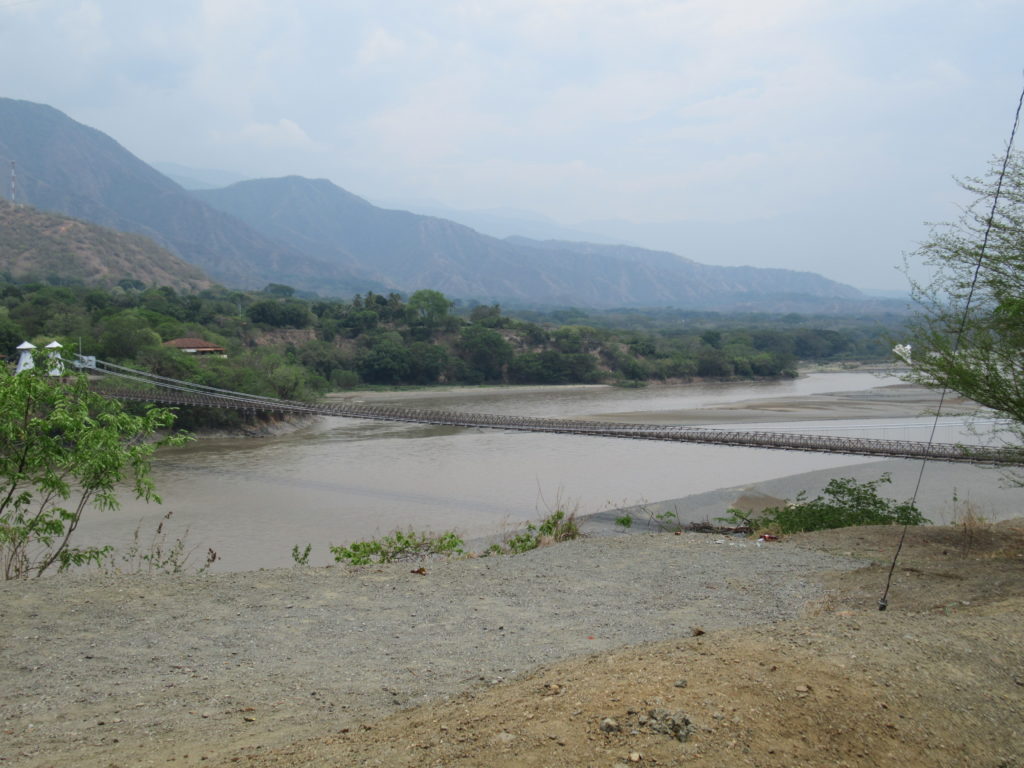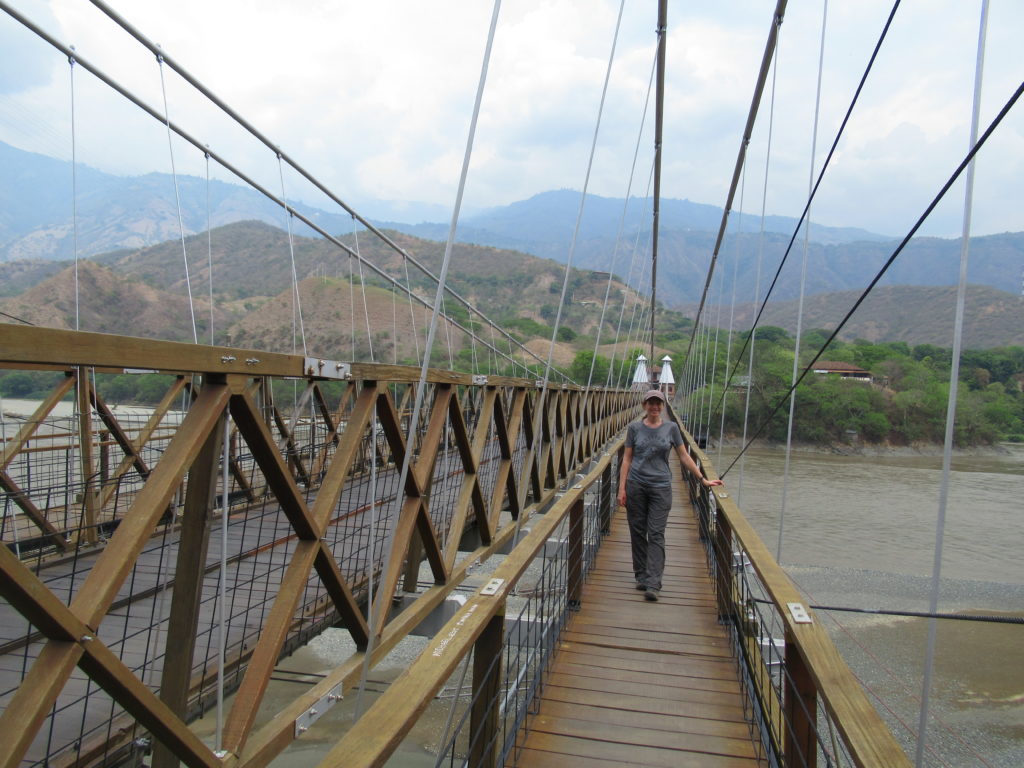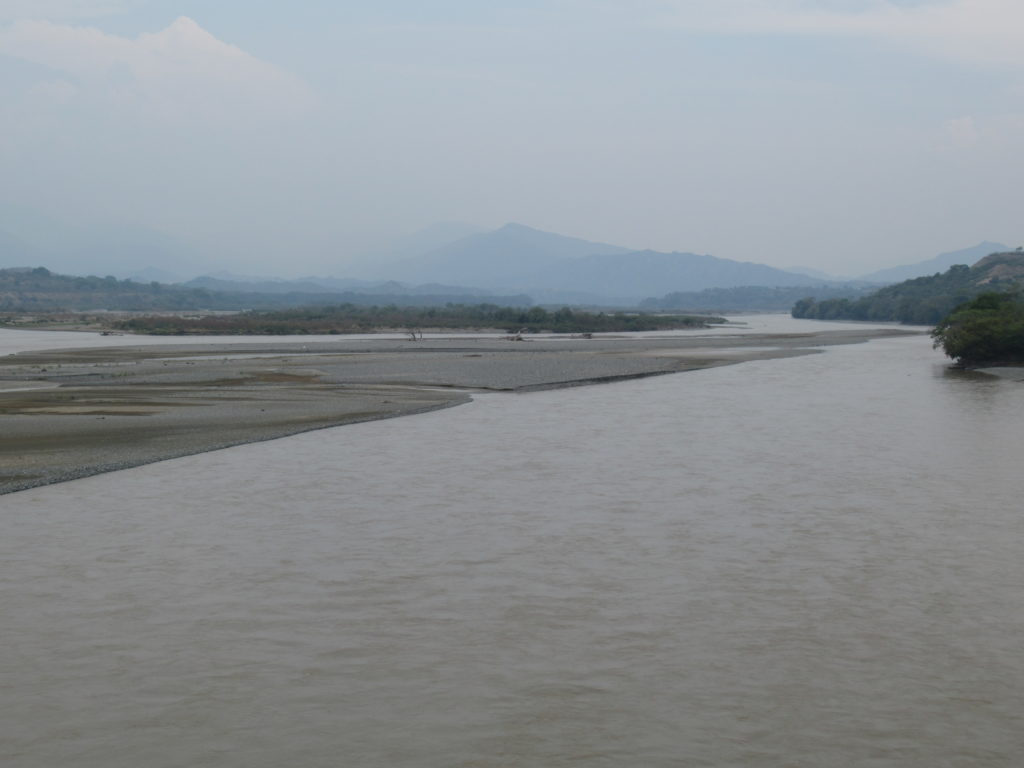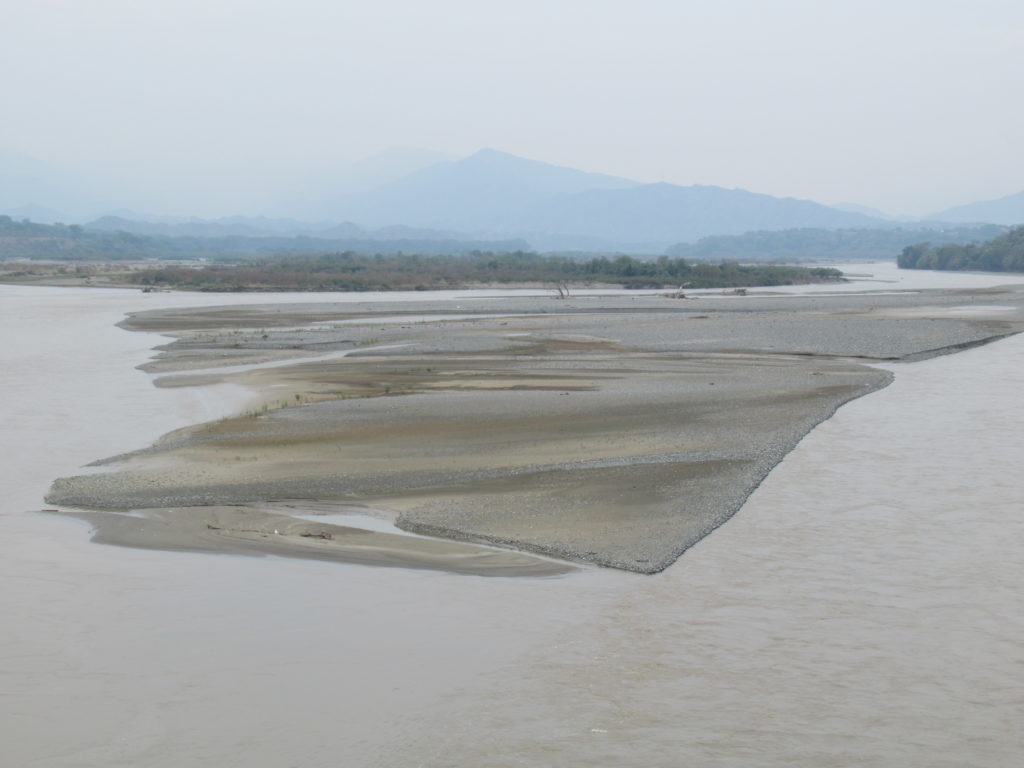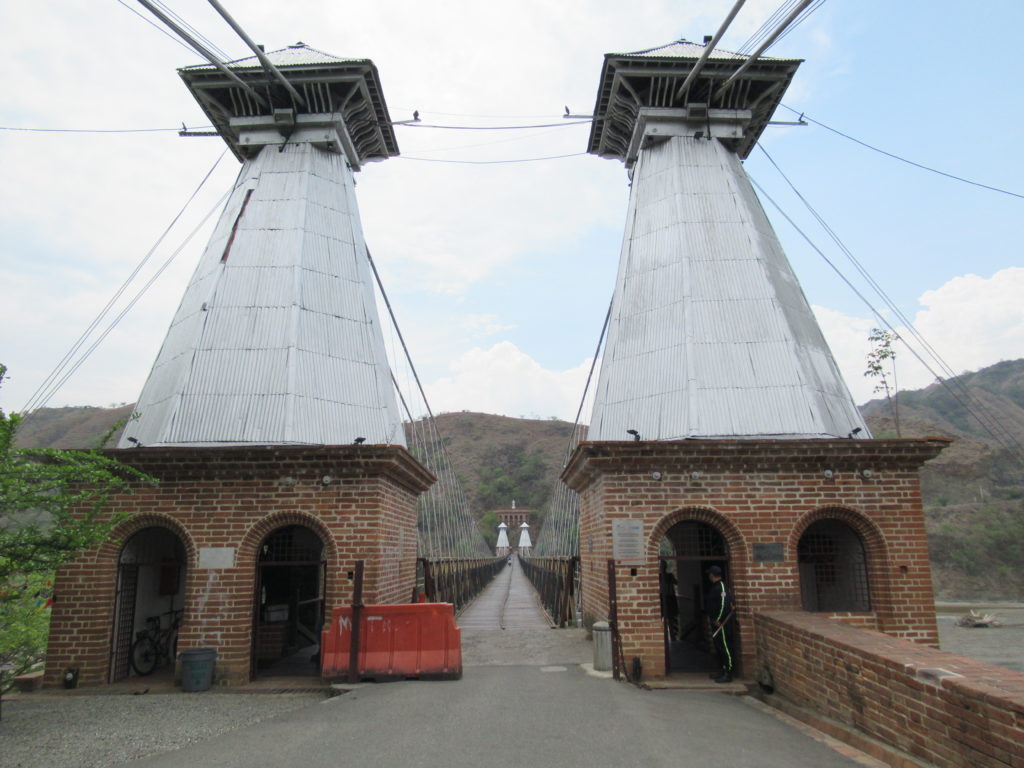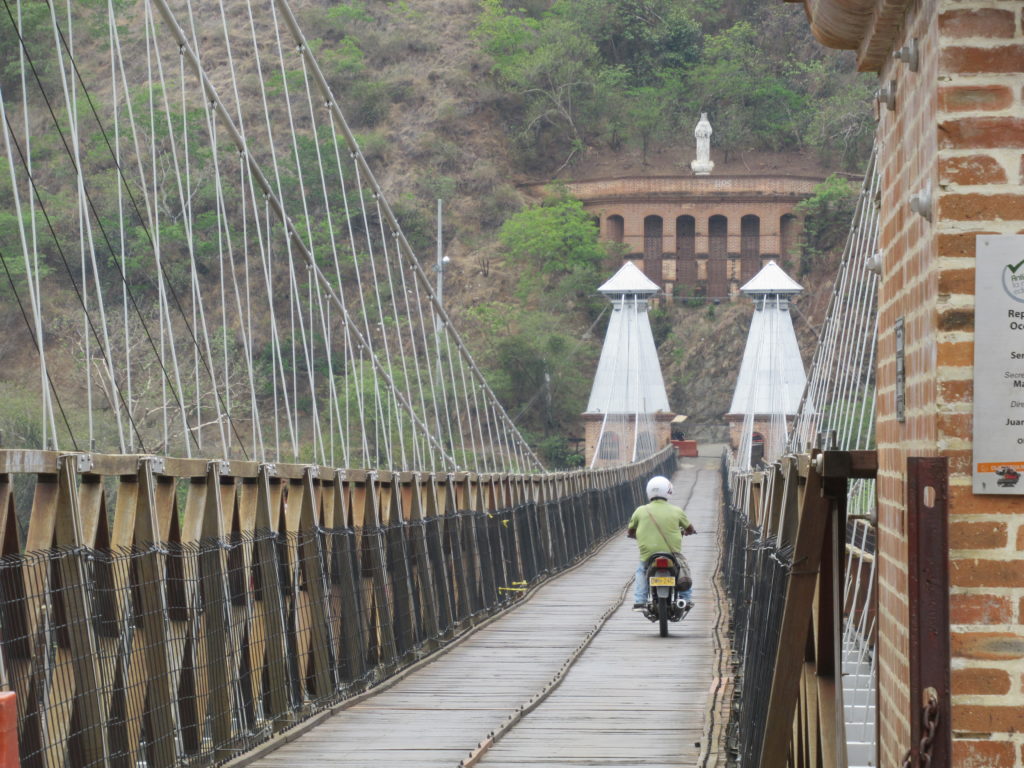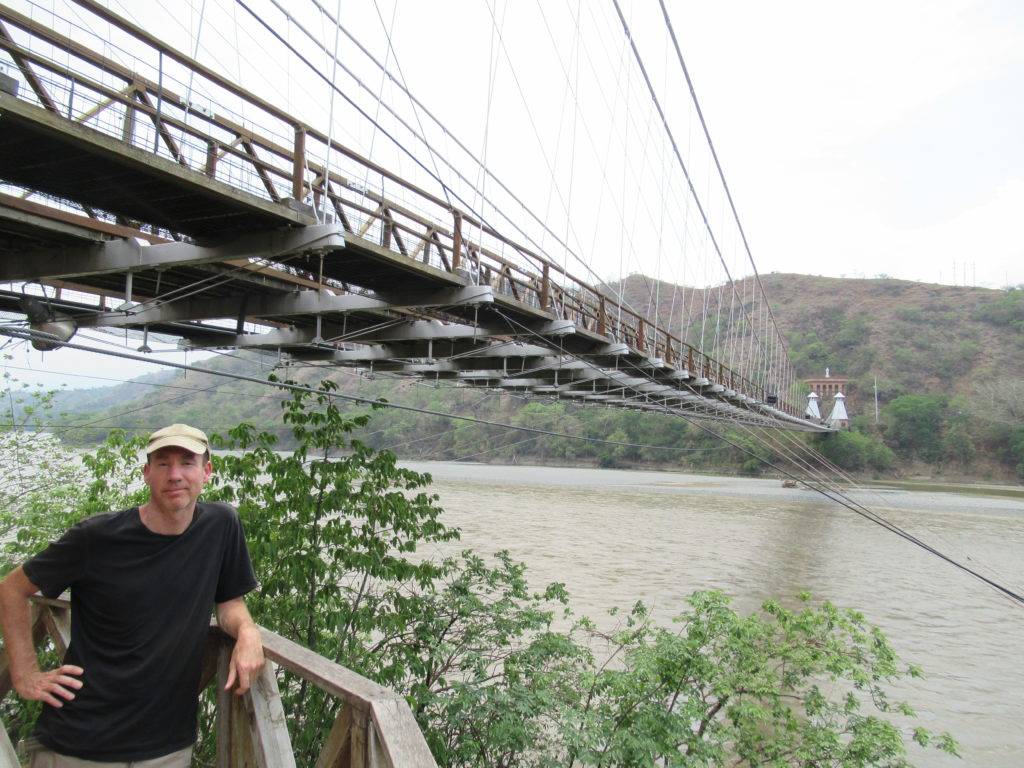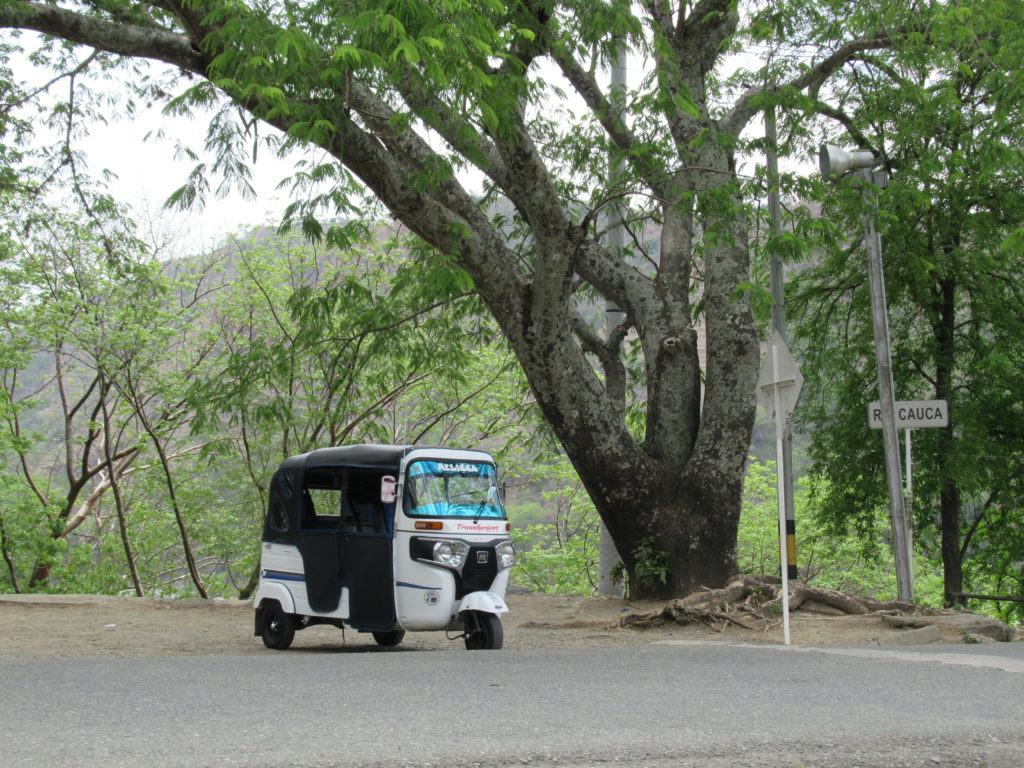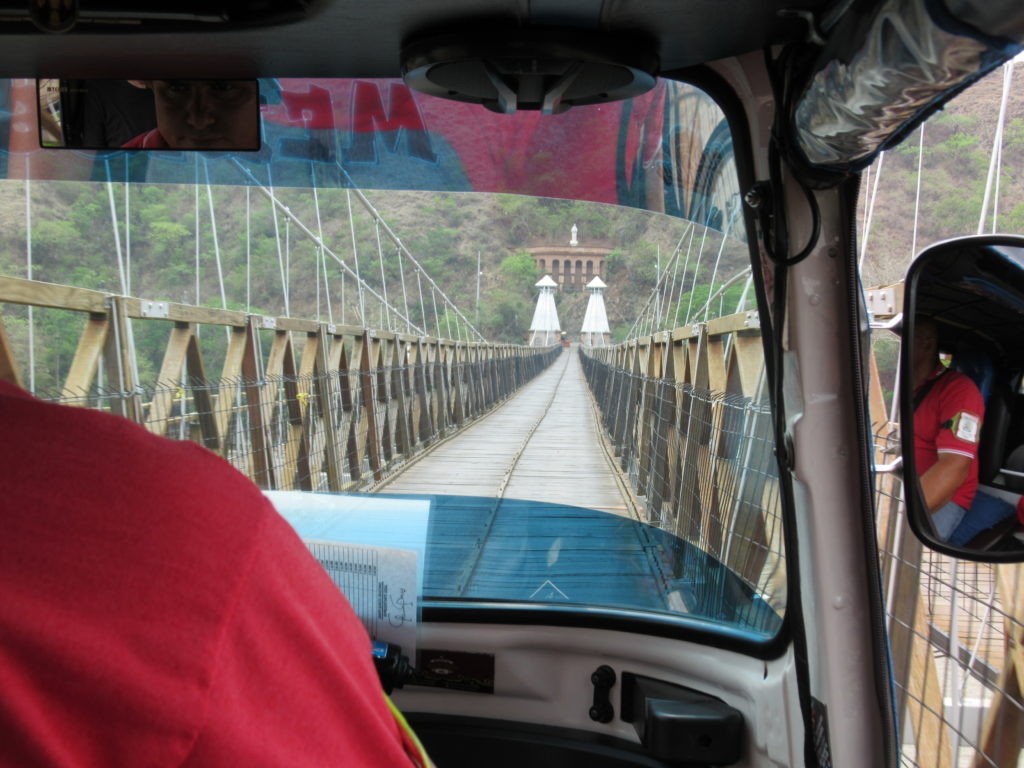 Don't get me wrong – we liked Santa Fe – BUT we really loved the suspension bridge, and to be honest it turned our day trip to Santa Fe from an okay day to a pretty good day 🙂