The enchanted – but bizarre – garden in Jardin
We found a leaflet about Mi Jardin Encantado (My Enchanted Garden) at the tourist information office in town – and with the lure of spotting some new colourful birds (yep, we're suckers for easy birdwatching ESPECIALLY if colourful birds are included) we decided to visit… the fact that it said you could visit for free was also a draw card!!!
After a bit of organisation, and perserverance – the leaflet came without opening hours, and the first number we whatsapp'ed ignored our message!?! – the day arrived for us to visit!
We left our lovely airbnb and strolled to the edge of town… over the river… up a big hill… and arrived – AND found that the gate was open – we weren't 100% sure that they would really be open when we pitched up!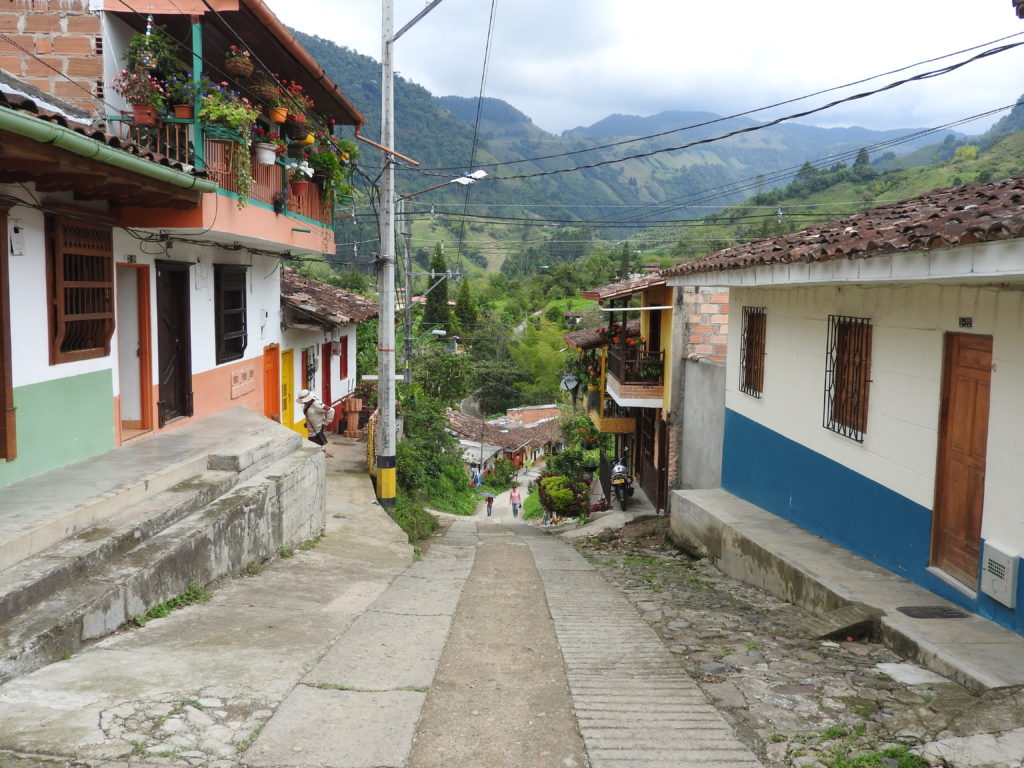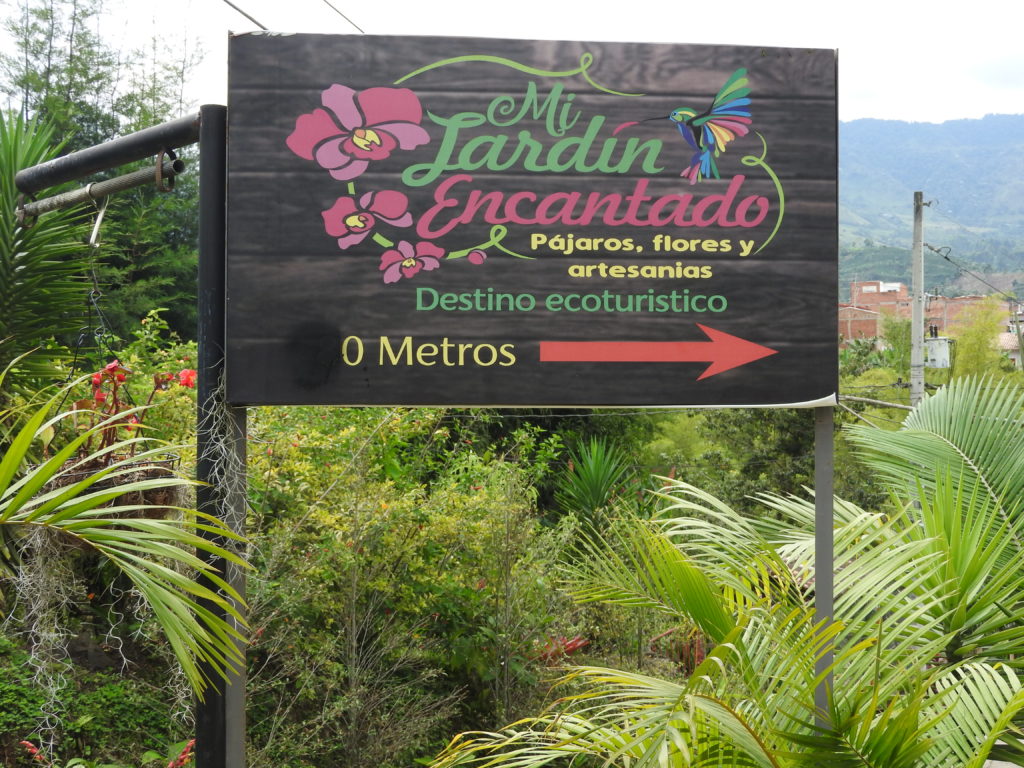 When we got there a man greeted us as we walked up the driveway – after working out that we were there to see the birds he led us through to the back garden where there were 3 bird feeders with bananas on them. He then told us to take a seat and be patient!?! And off he went…
He occasionally came back to where we were sitting, to check that we were okay – one time when he popped back he even led us around the small path around the garden trying to point birds out to us so we didn't miss out on anything… although I think we missed a few, as his Spanish was a little hard to follow and we don't have a clue as to what birds are called in Spanish!
The garden must have been enchanting for the birds – or maybe it was just the bananas that made them come – but 'My enchanted bananas' isn't quite as good a name for a garden with birds!?!
We spent an hour or so in the garden and got to see quite a few birds while we were there – mainly old friends, but there were a few newbies that were pretty cool 🙂
Here is our gallery of birds from the enchanted – but slightly bizarre (keep reading after the pictures…) garden 🙂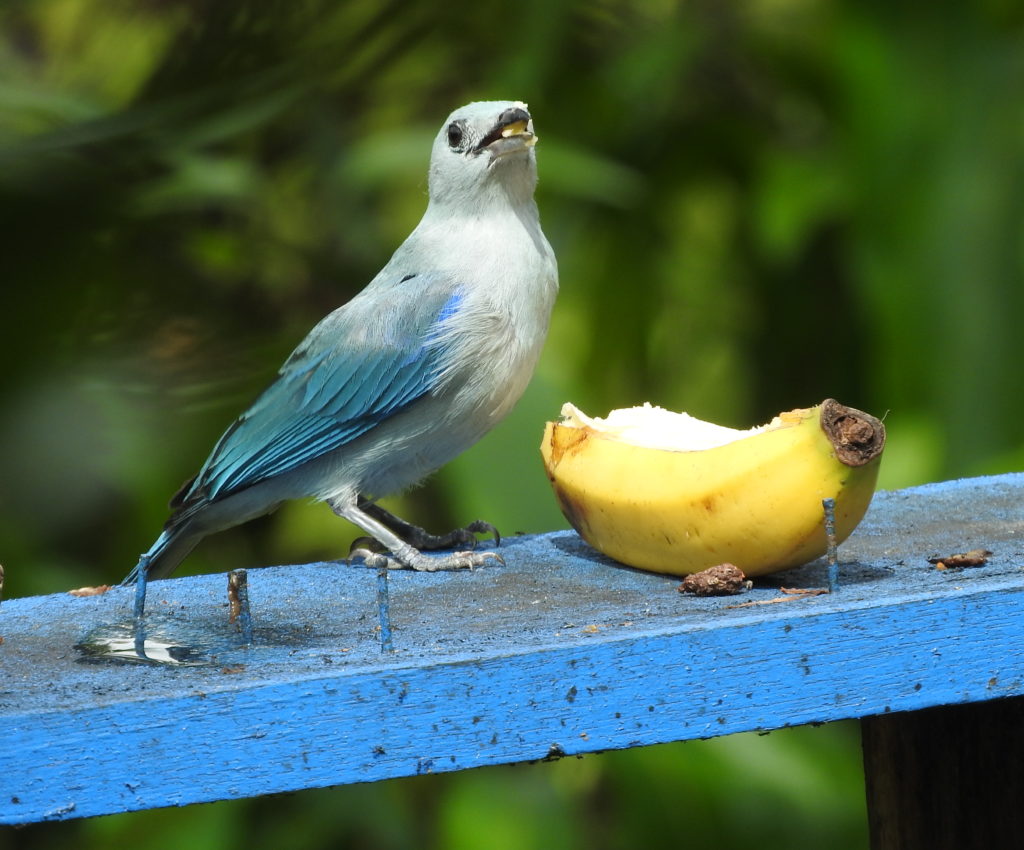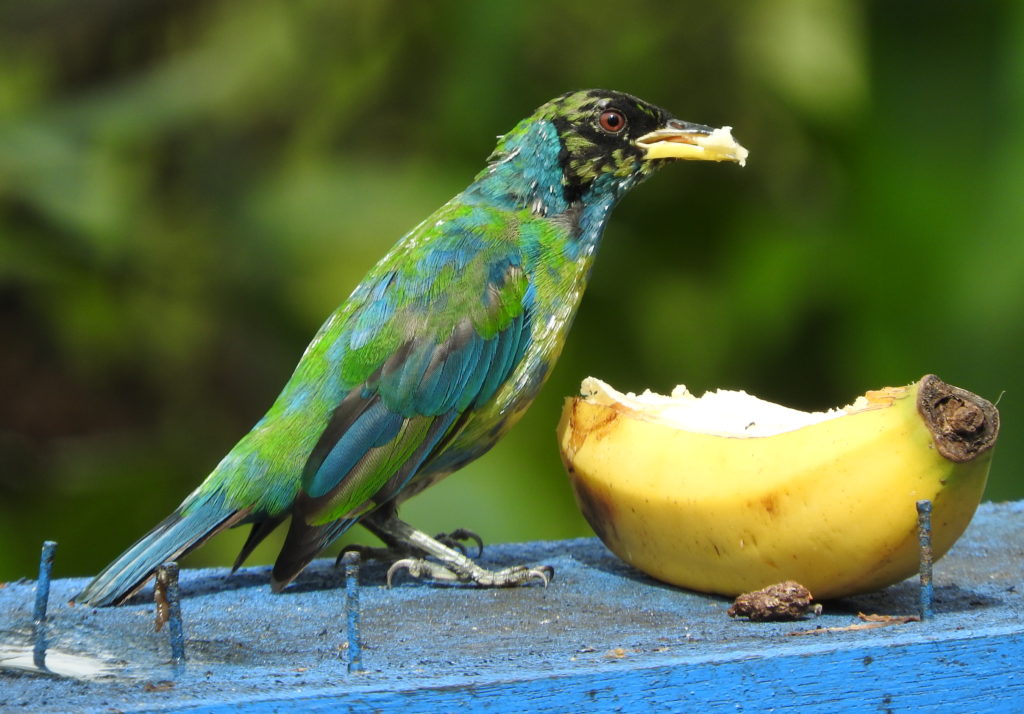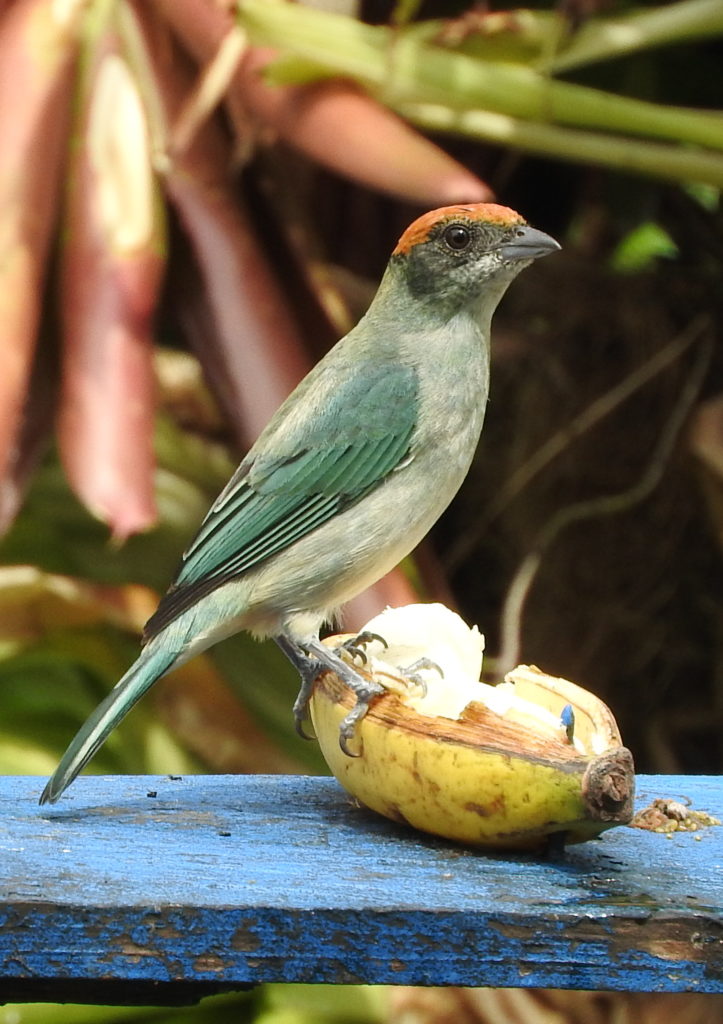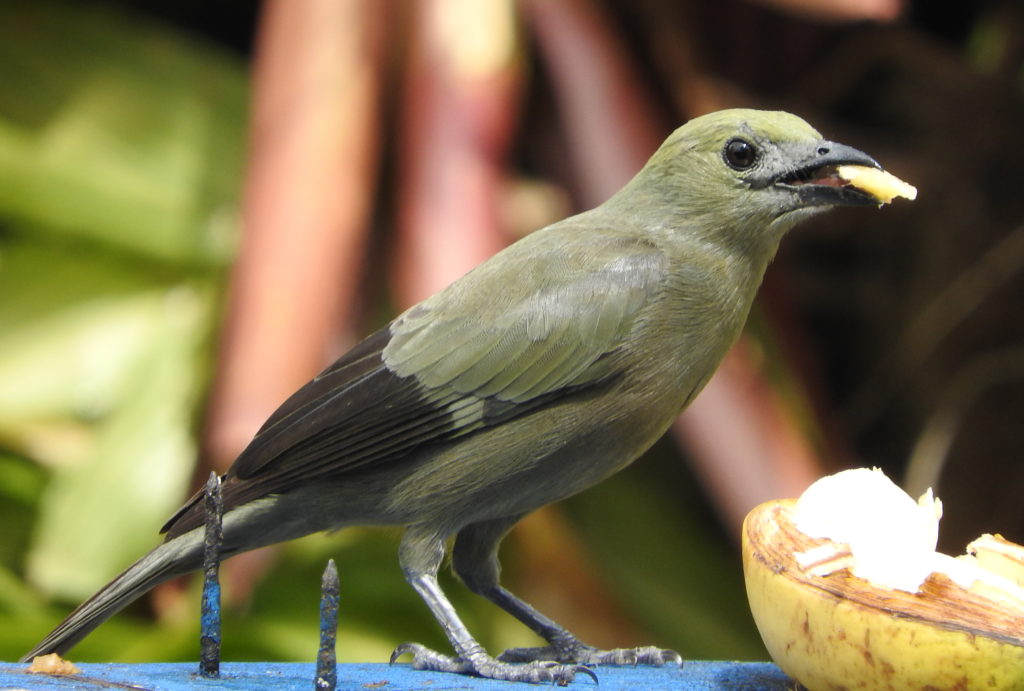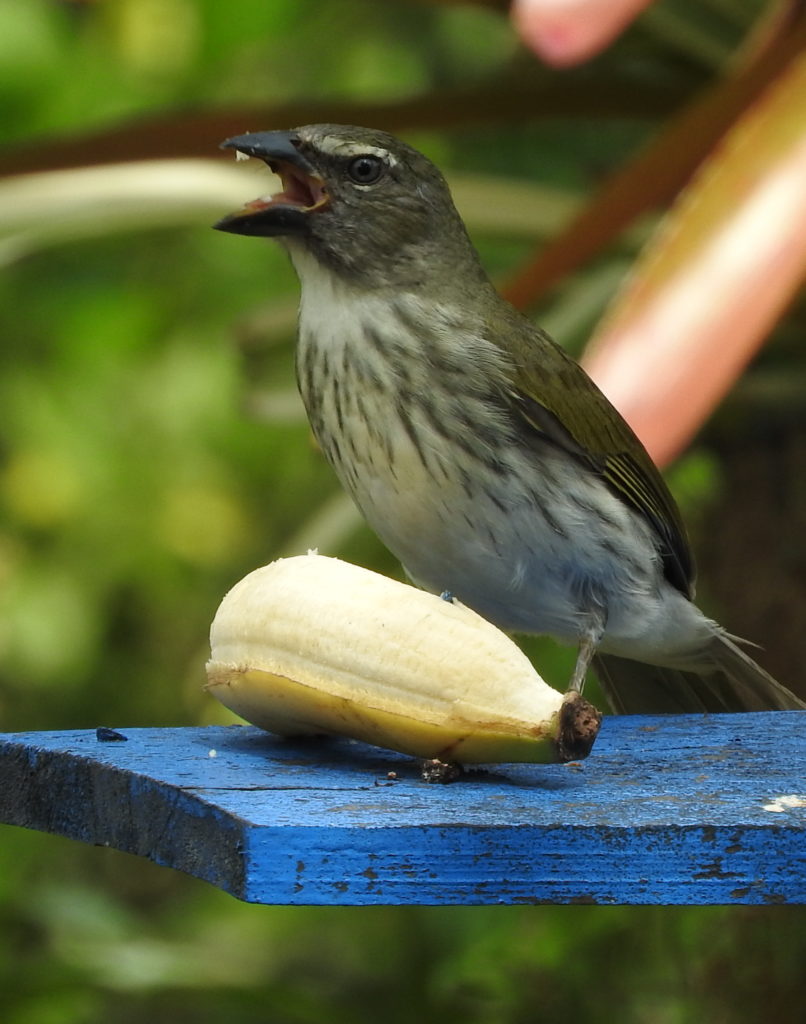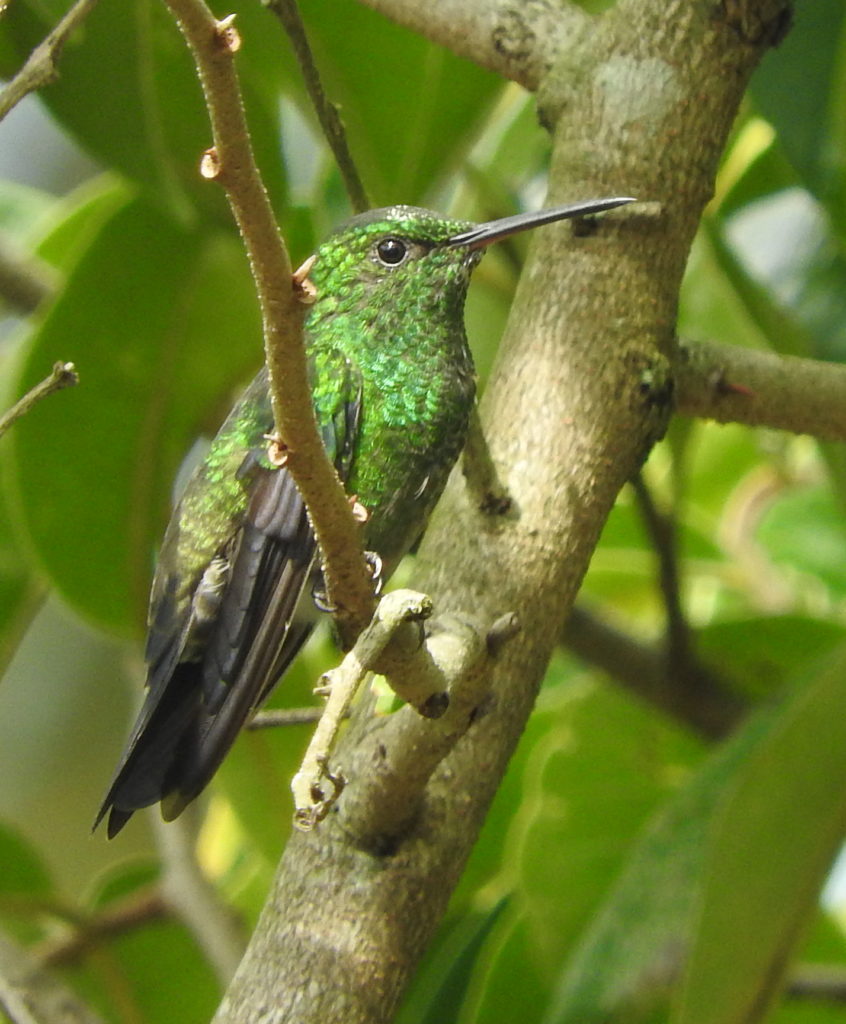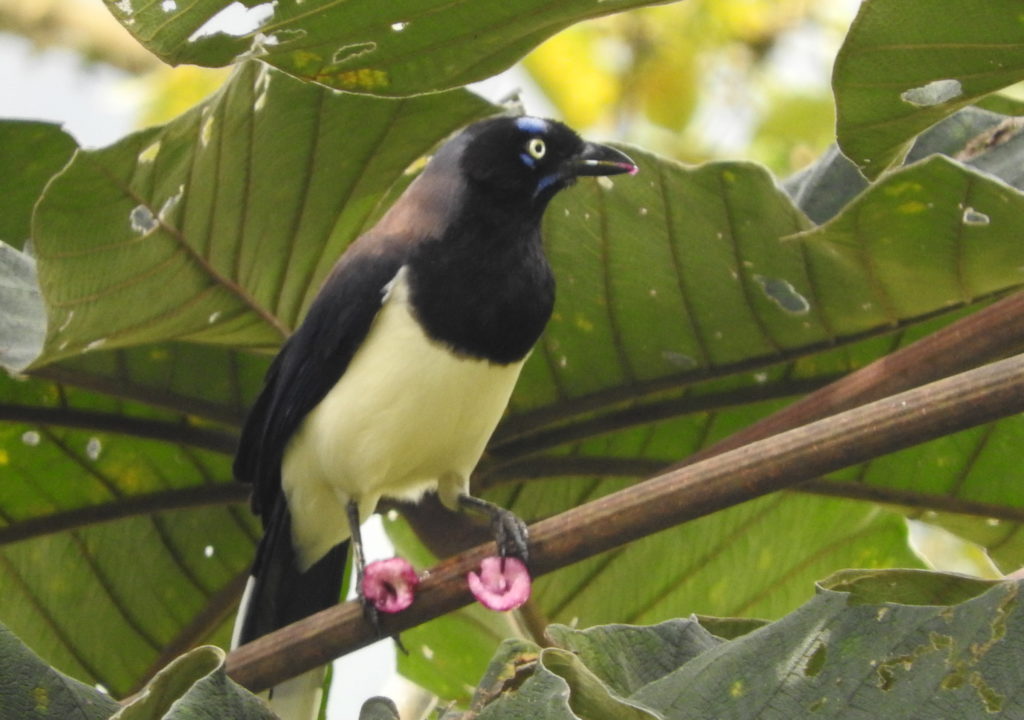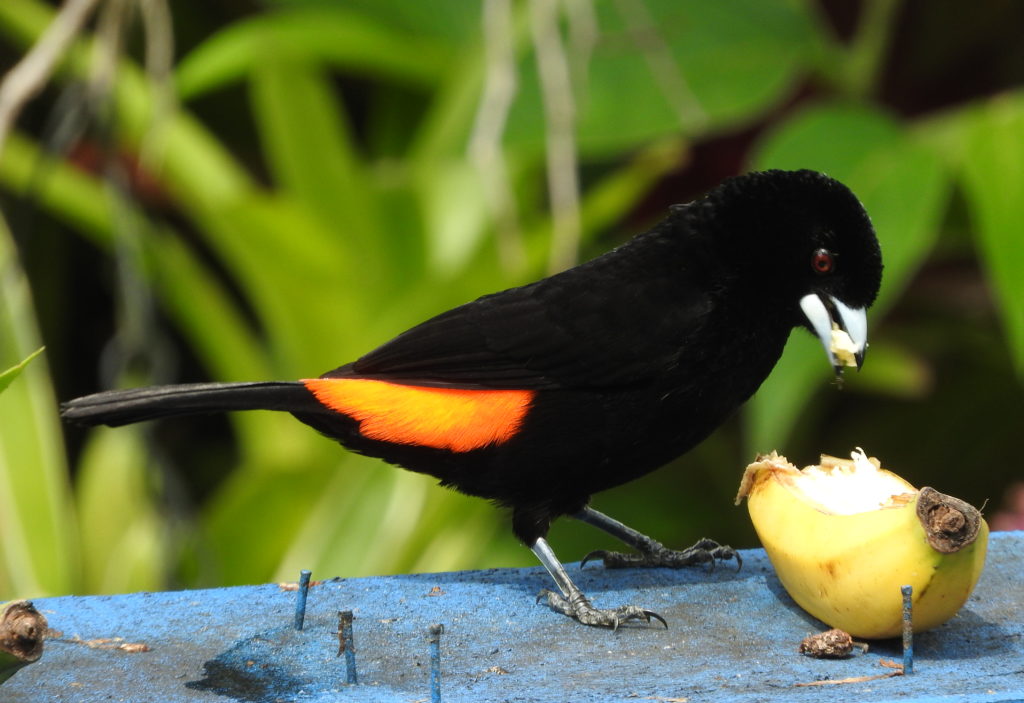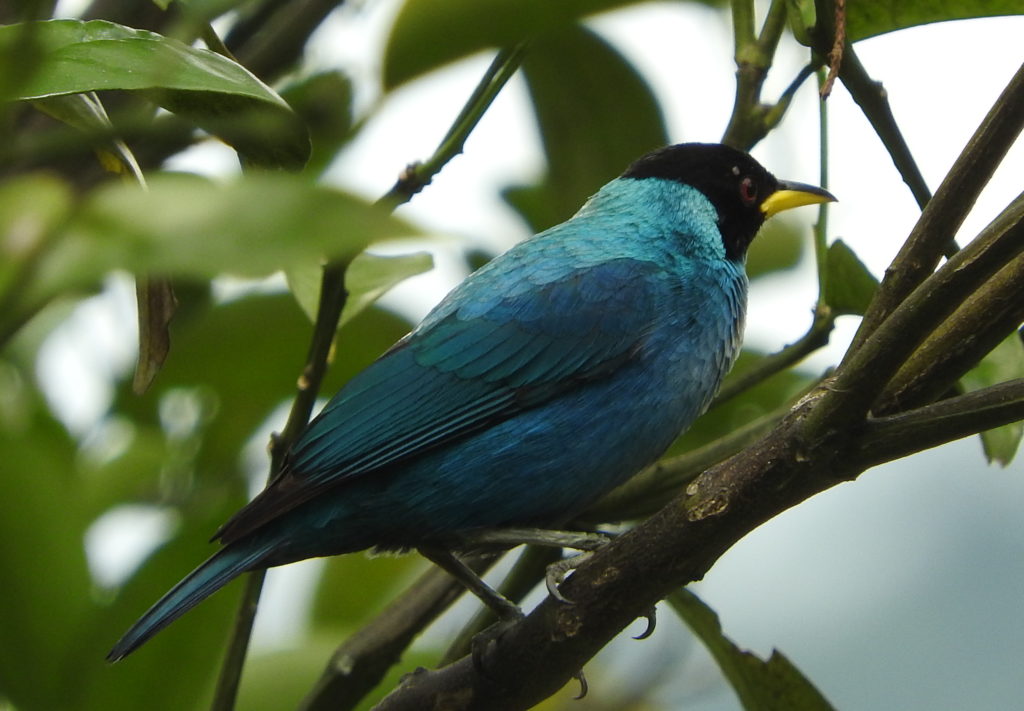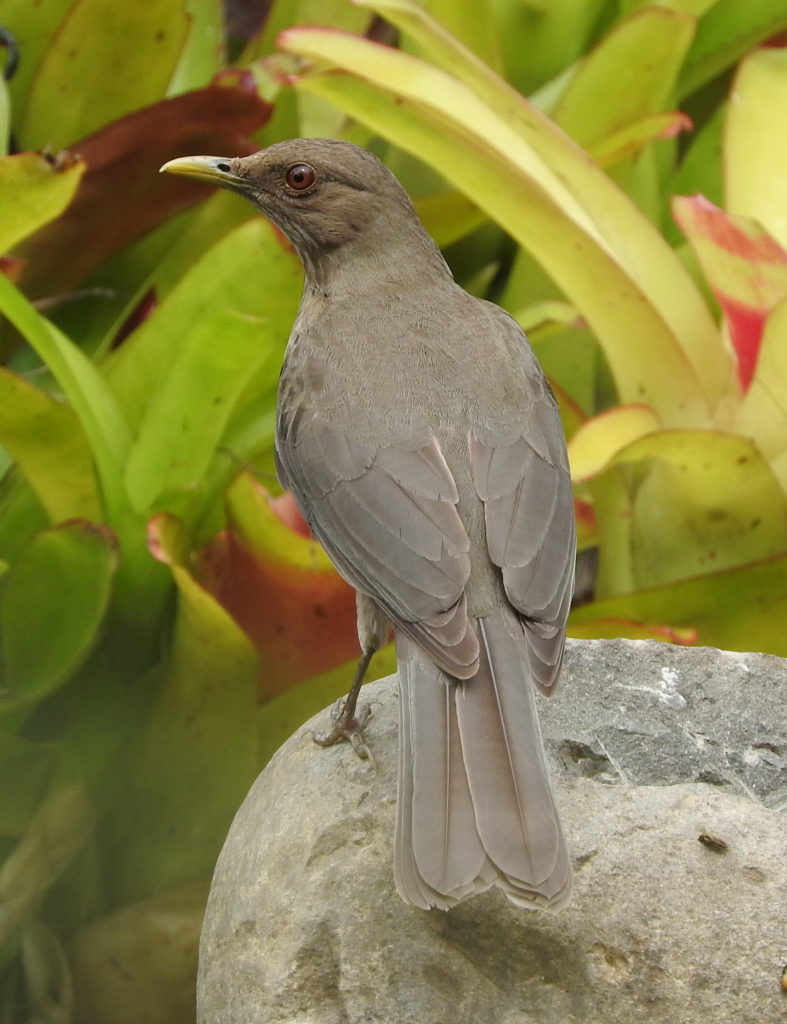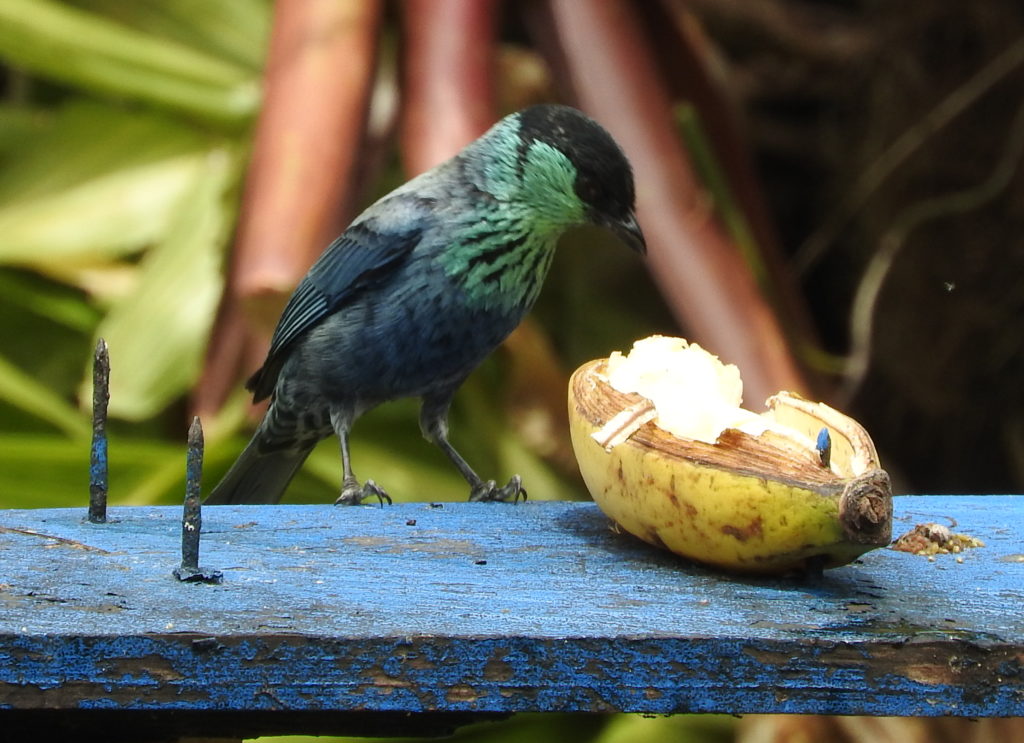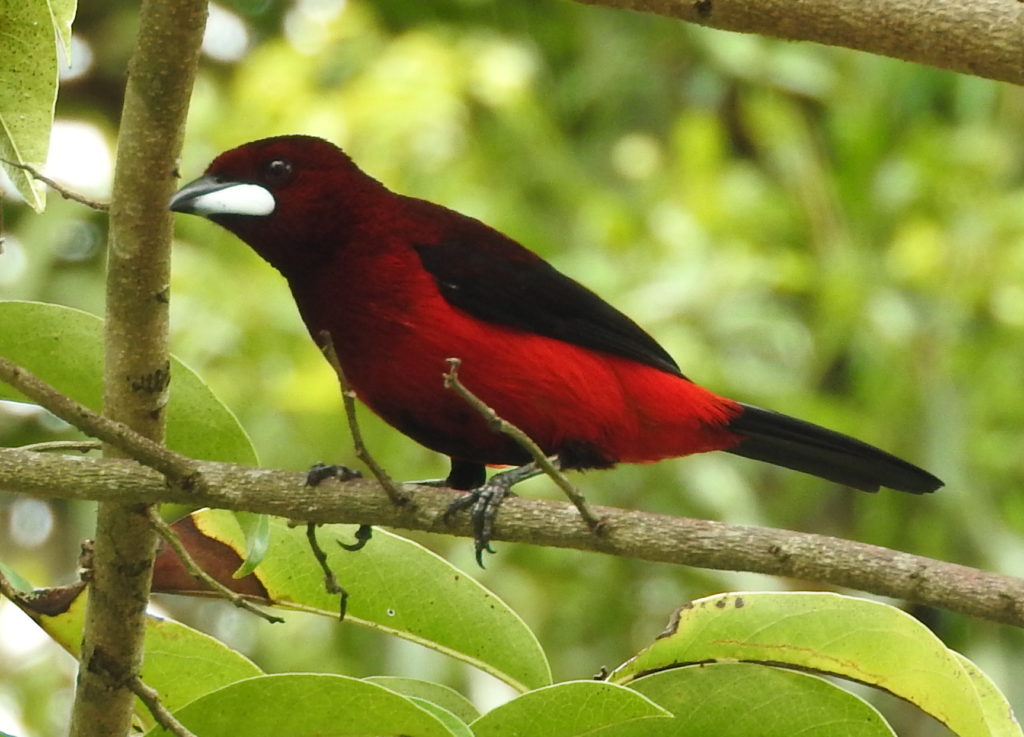 The problem came when we wanted to leave – the leaflet had said it was free to visit, but we kind of wanted to give something – it felt wrong not to – we'd tried to buy a drink earlier in an attempt to contribute something, but were told that they didn't have any BUT that he would go into town on his motorbike and get whatever we wanted!?! There wasn't a tip jar… what could we do but visit their gift shop and hope we could purchase a small souvenir. This turned out to be a terrible idea – there was a big area dedicated to Christmas decorations, a whole bunch of souvenirs from other areas of Colombia, and literally nothing that we could bring ourselves to buy… even the bags of coffee had cobwebs on them and looked like they were way past the sell by date 🙁
So, there was nothing to do, but thank the man and leave… it was awkward… but we did it… and so there ended our visit to the enchanted – but bizarre – garden in Jardín!