The Cristo Rey of Jardín is a statue of Jesus on a hill outside Jardín. It has views over the town and there are a few different ways to get up there. There used to be a cable-car to access the statue, but it has fallen into disuse. Being fans of places with views and walks though the countryside, we opted to take the 'long' route to the statue (about 90 minutes).
The tourist information office in Jardín provides a map – but it is a map of the town with just an arrow pointing in the direction of the Cristo Rey. So we had a look online to check the route before we set off. In Colombia though, what Google maps shows and what is reality can diverge somewhat….:-)
Following the road out of town was no problem – and we were soon in the countryside amongst the farms and coffee plants.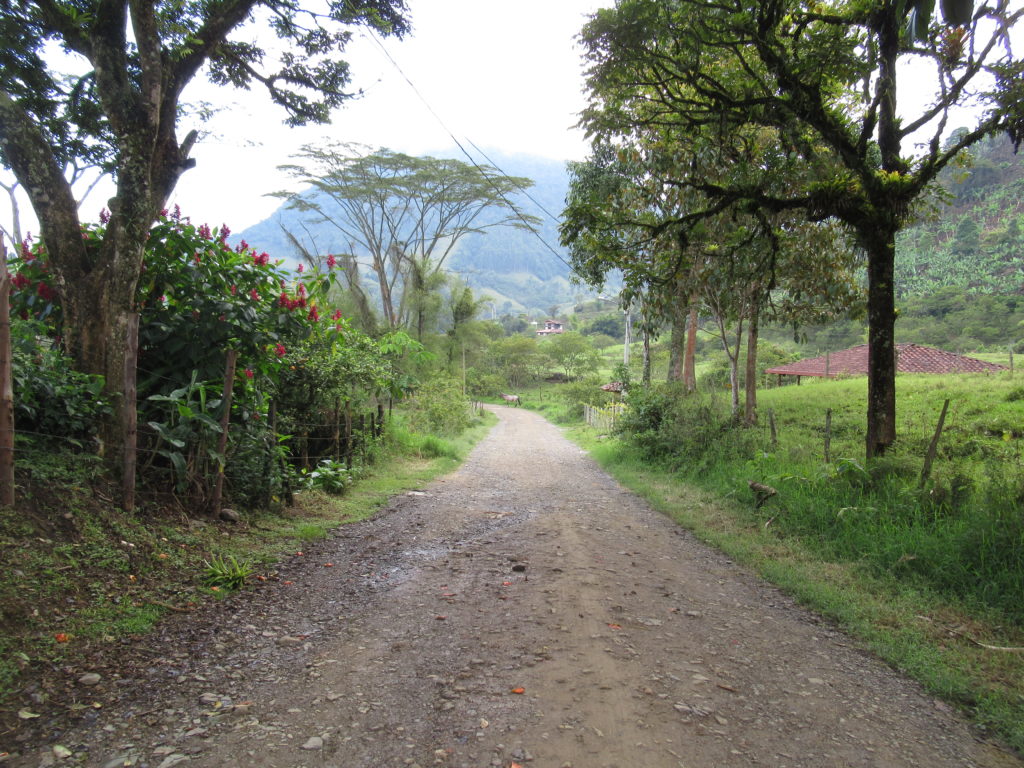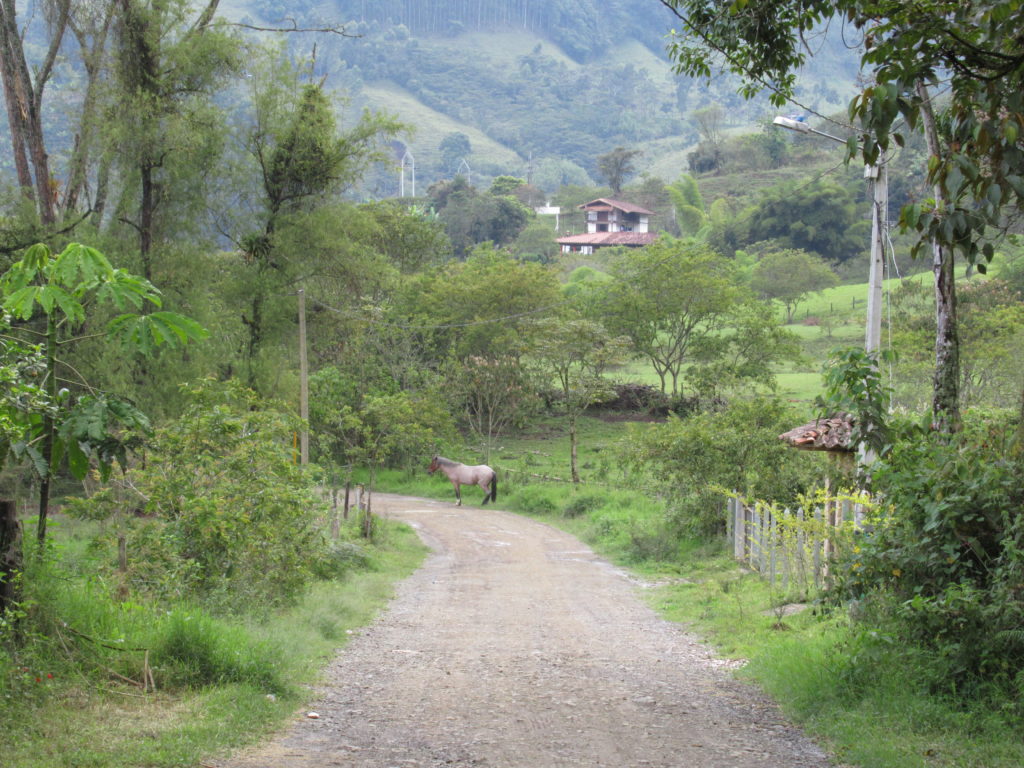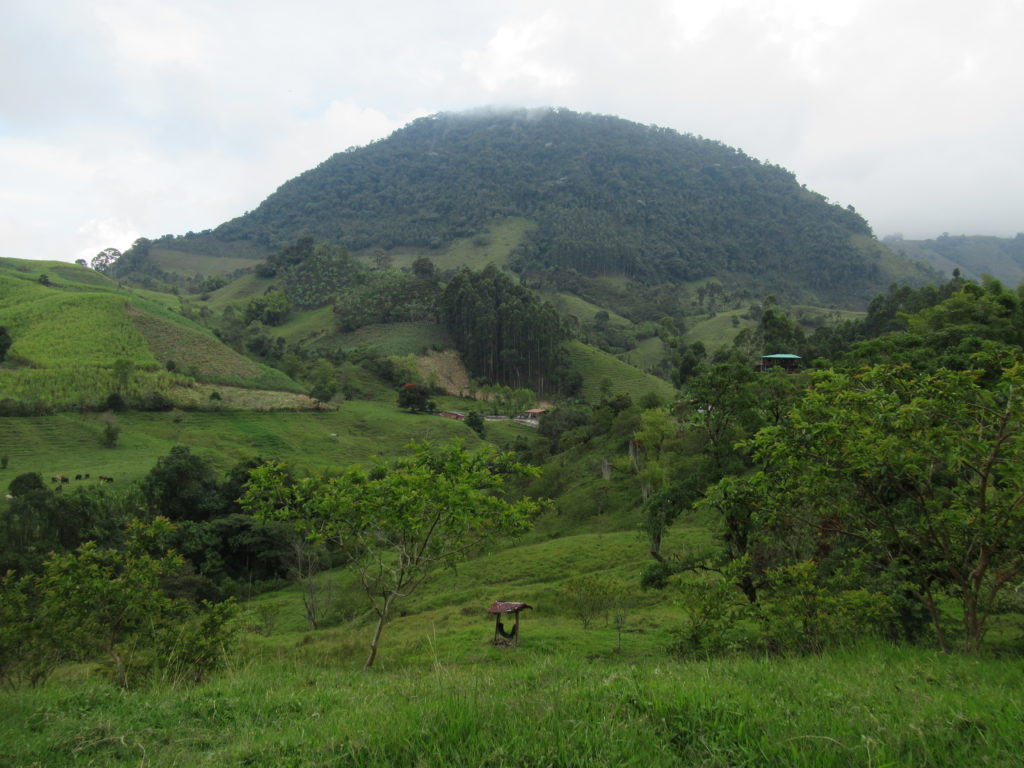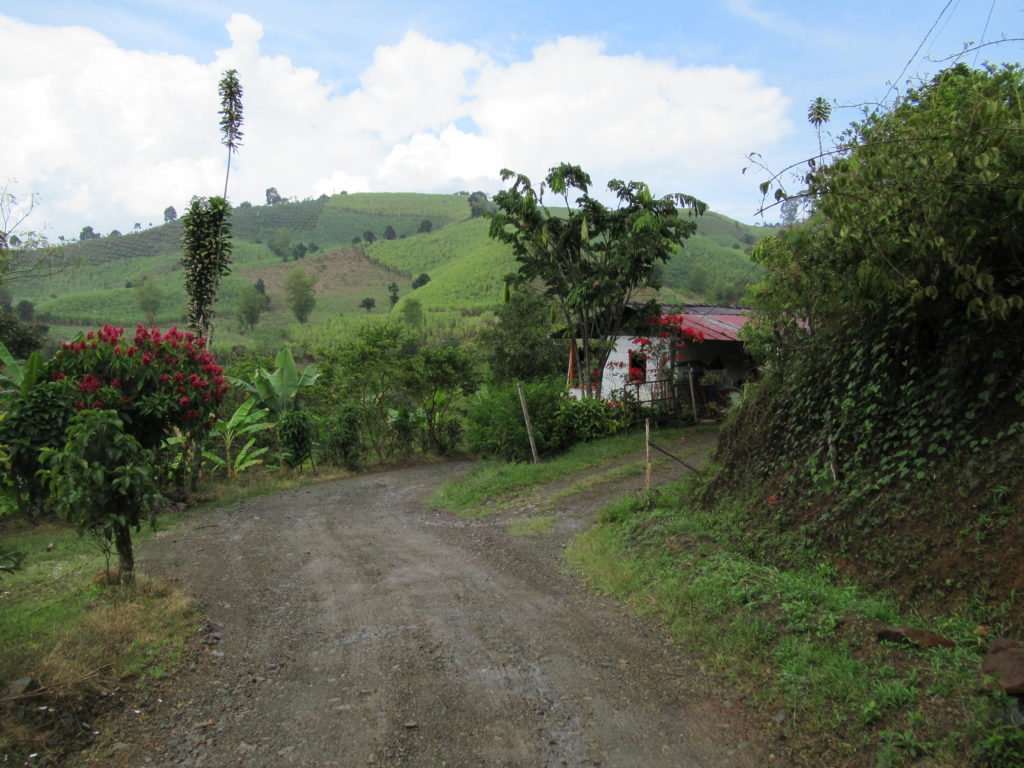 We had a brief spot of rain – but luckily we were near an abandoned restaurant and we found shelter there. After the rain stopped we took the road as shown on Google maps – but it turned out to be a track running through the middle of a trout farm?!
Luckily for us there were some workmen at the farm, and when we asked them how to get to Cristo Rey, they just told us to go straight through the farm and back out the other side… Unluckily for us though, there was a big scary dog that ran at us and started barking and showing its teeth. Luckily for us, the workmen came and took the dog and tied it to a post. This made CC EXTREMELY relieved, and we were very thankful to the workmen.
Upon exiting the farm area via a gate, we found ourselves on a steep muddy trail with no idea exactly what direction to go in…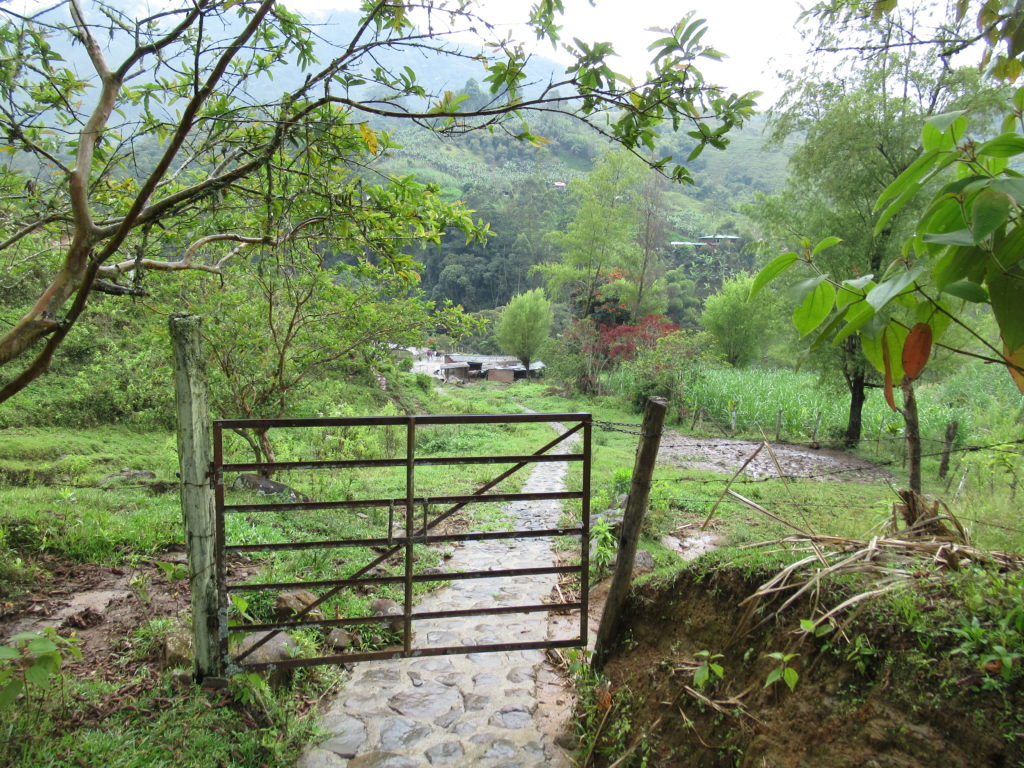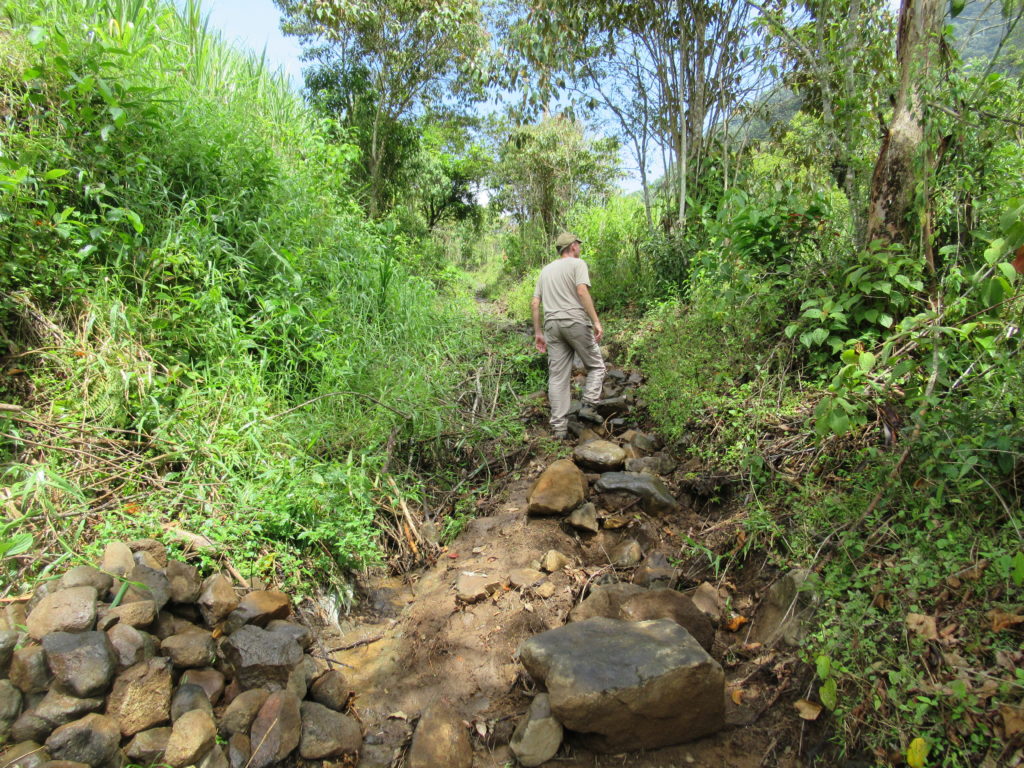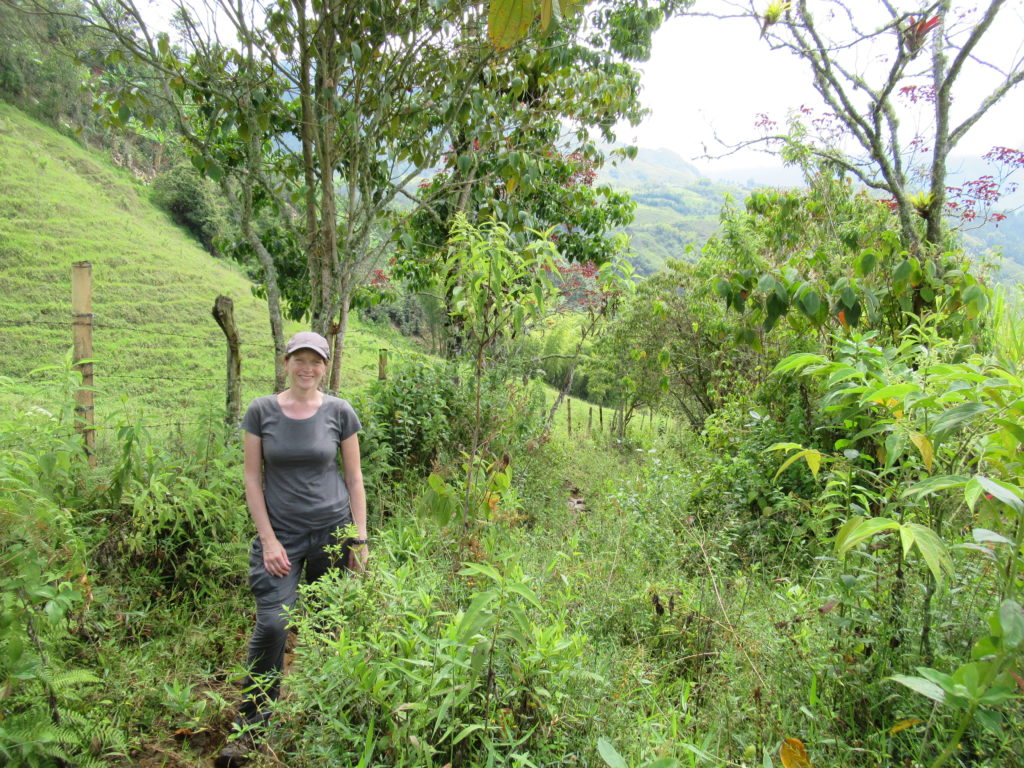 Eventually we ended up on a dirt track, and using our superior navigation skills (guessing), we chose to go right and followed the track.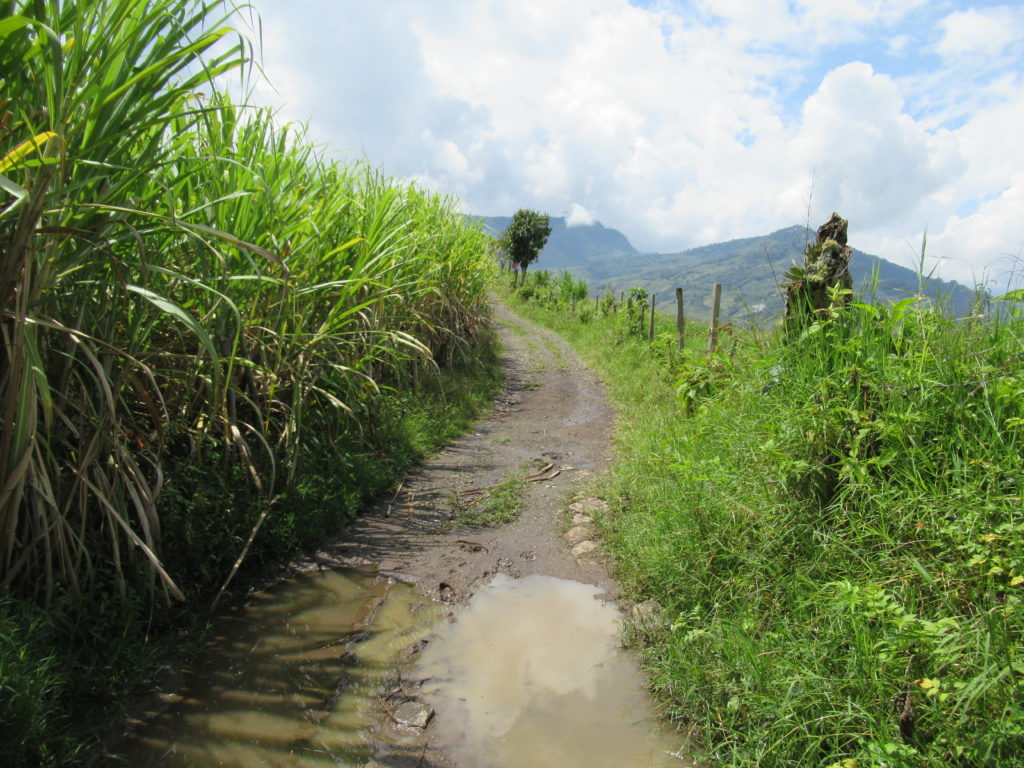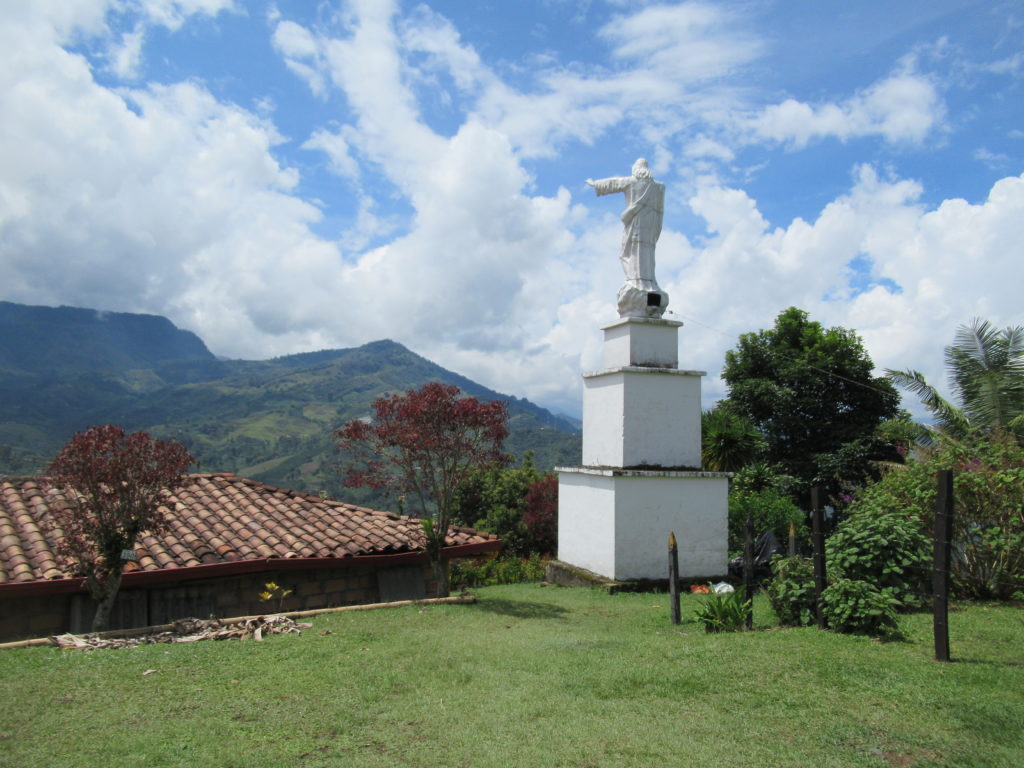 It turned out that we had taken the correct direction, and we arrived at the Cristo Rey. There was a farmhouse there selling drinks, so we had a refreshment break and took in the views over town.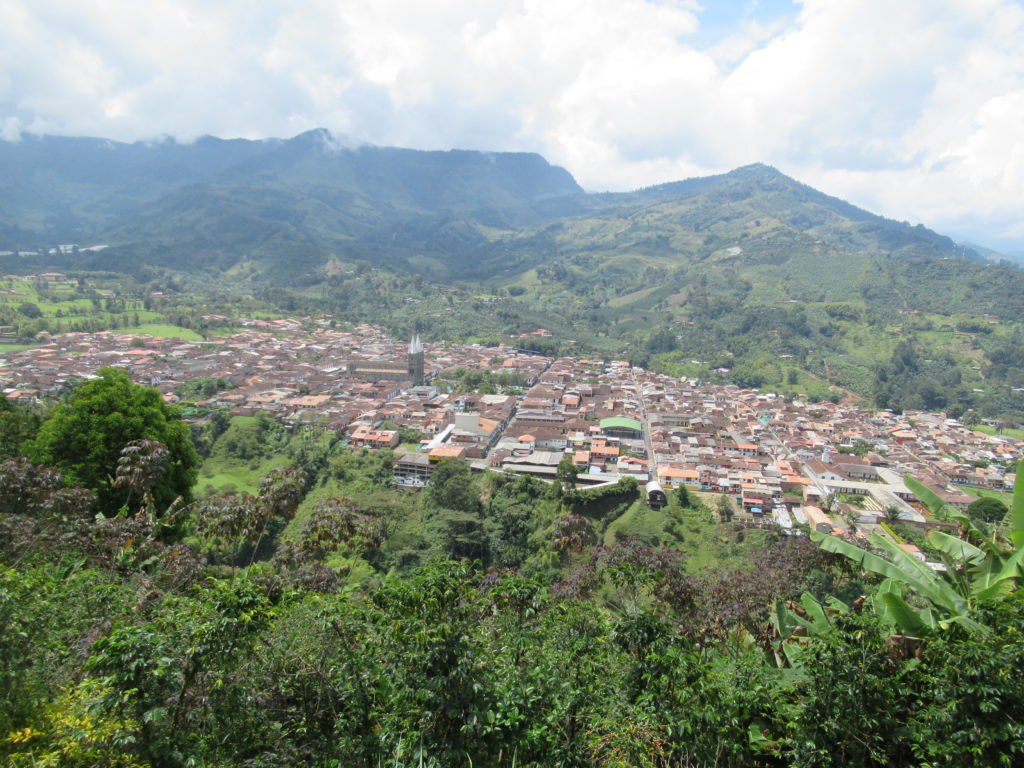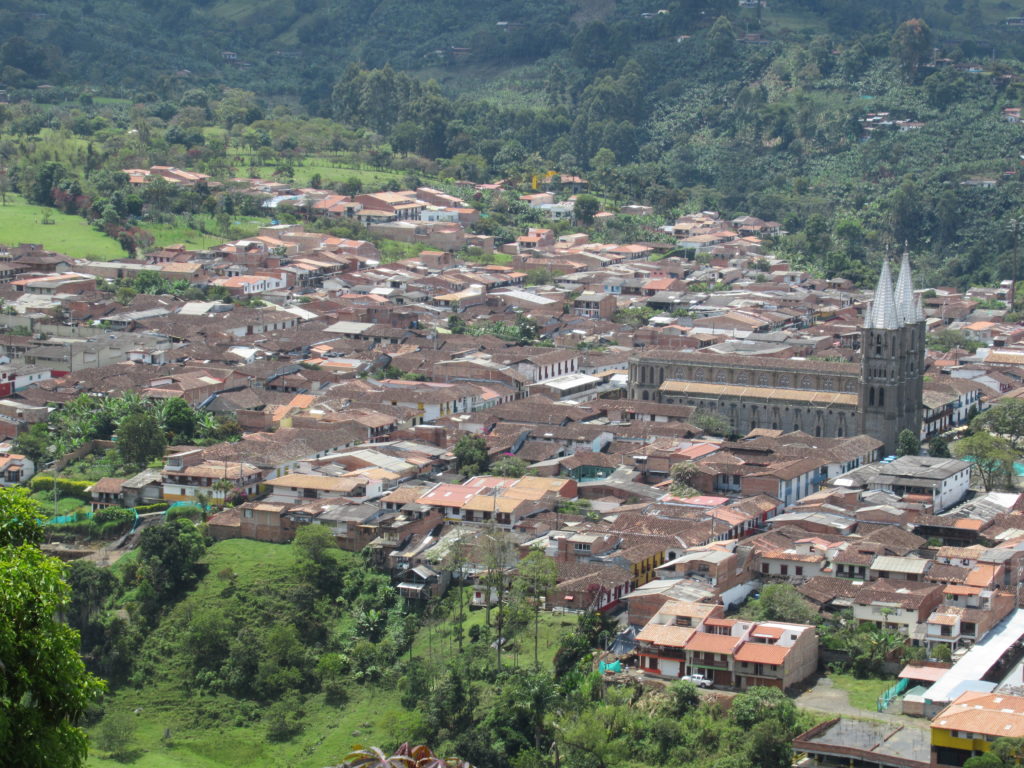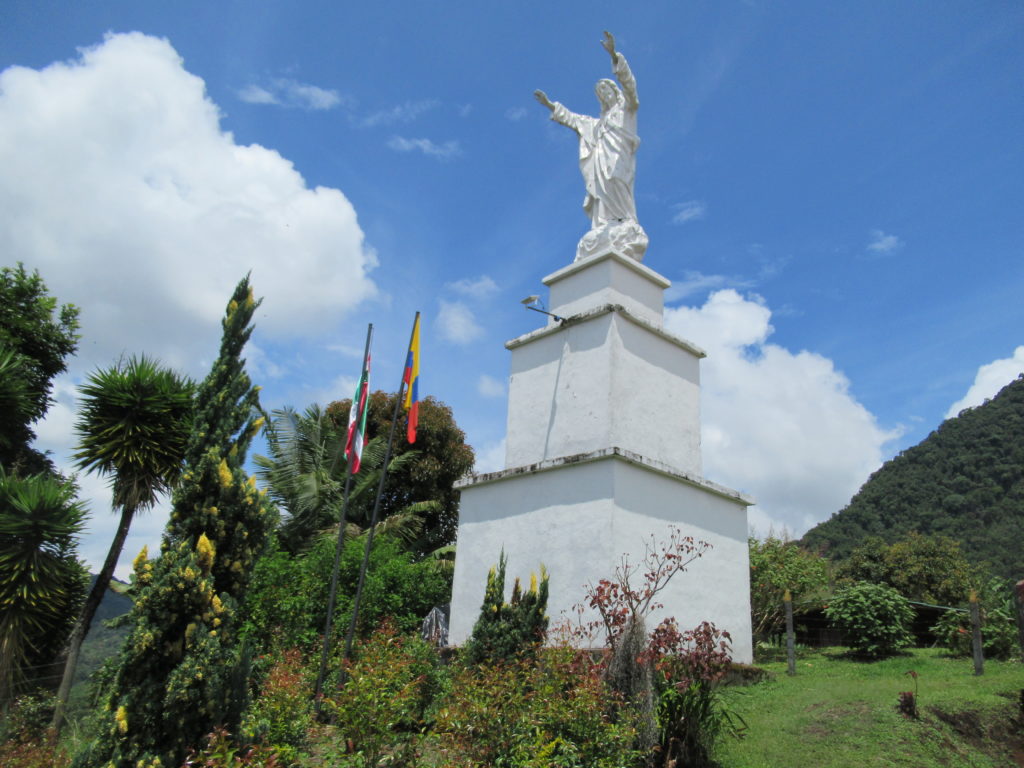 After about half an hour it was time to head back. We decided to try a different way back and go a longer way around to avoid the farm and the dog.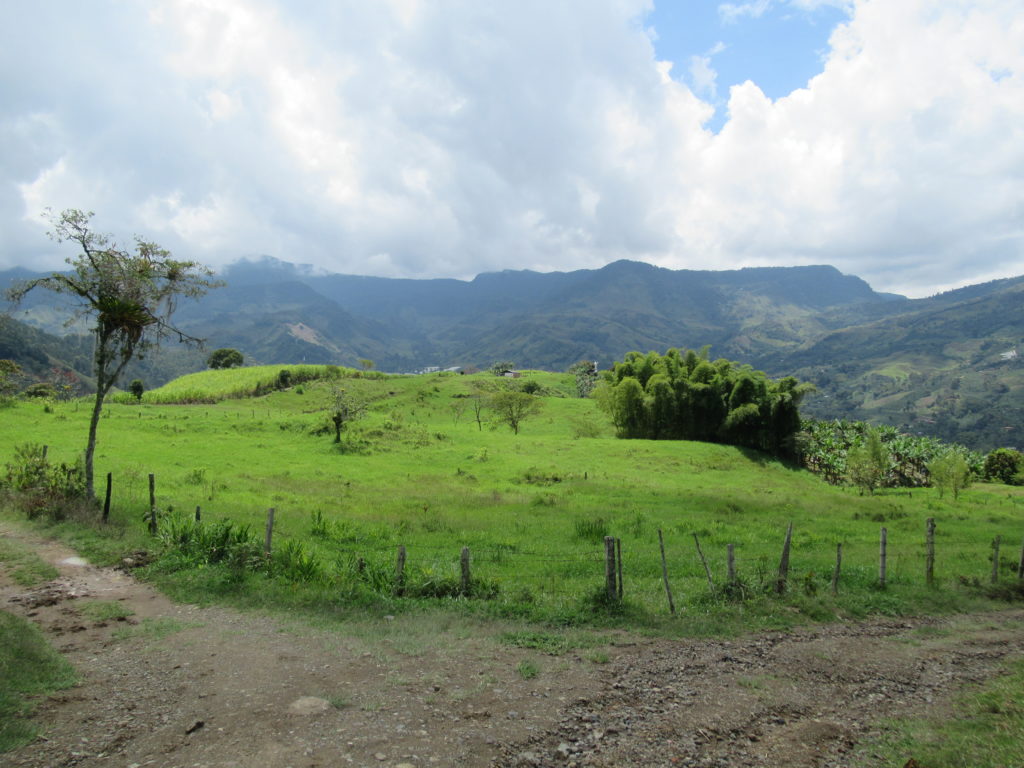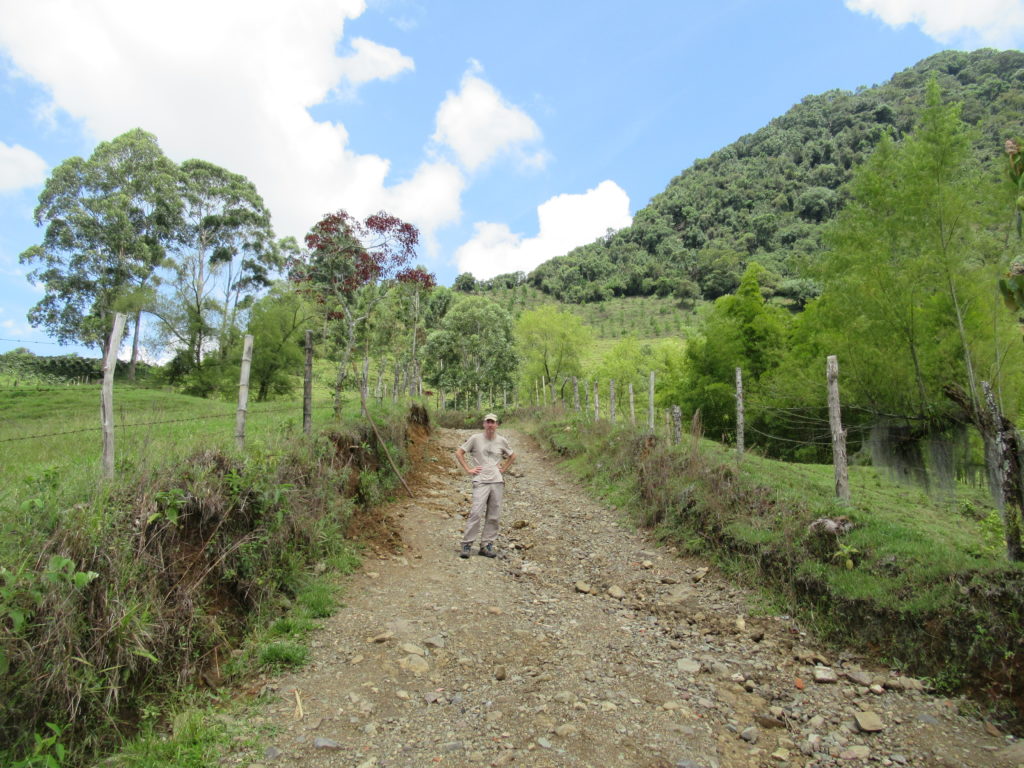 The way back down to Jardín was a lovely stroll along gravel roads, and it took less than two hours. It had been a very nice morning stroll (apart from the dog…!)