Just outside Puerto Vilamil – the capital of Isabela – there are a few lagoons. The national park has very kindly constructed some boardwalks through these lagoons, so that you can take a stroll and try and spot birds and wildlife. After the lagoons end, the boardwalk turns into a trail and continues to a tortoise breeding centre (there is a breeding centre on each of the three main inhabited islands).
This is another area where you can wander freely without a guide, so we wasted no time at all and headed over there the afternoon we arrived! It only takes around 20 or so minutes to get to the breeding centre, and so we went back another time later in the week as well. As the boardwalk starts right by town, we went to that section quite a few times to try and spot flamingos – with varying results! 🙂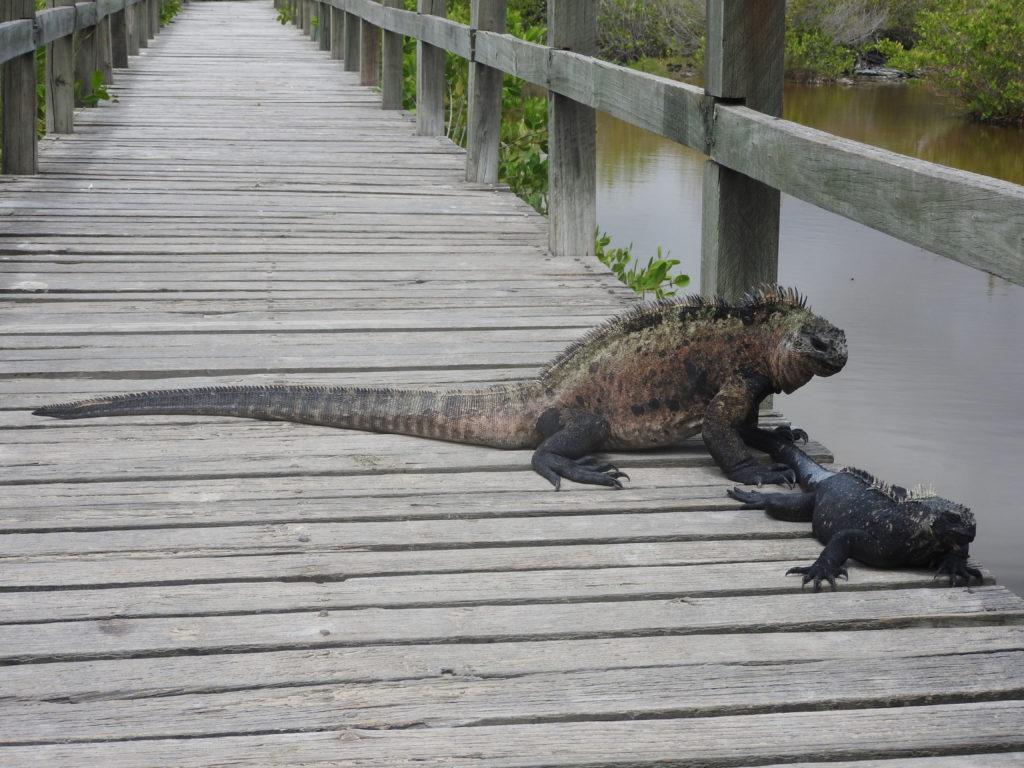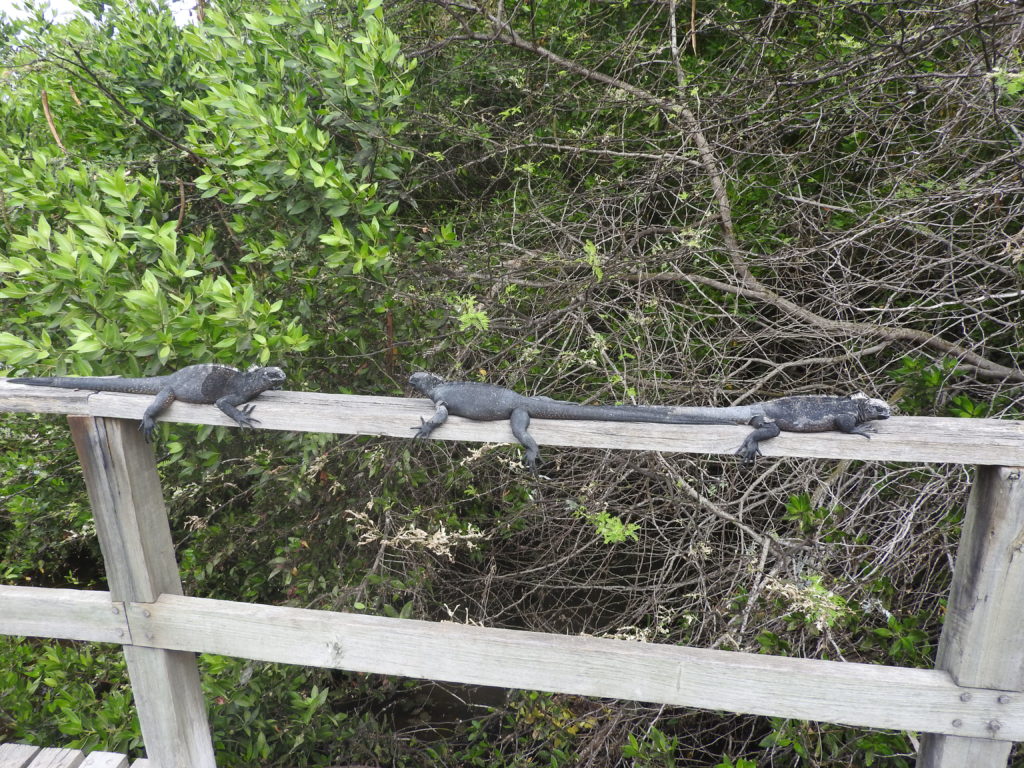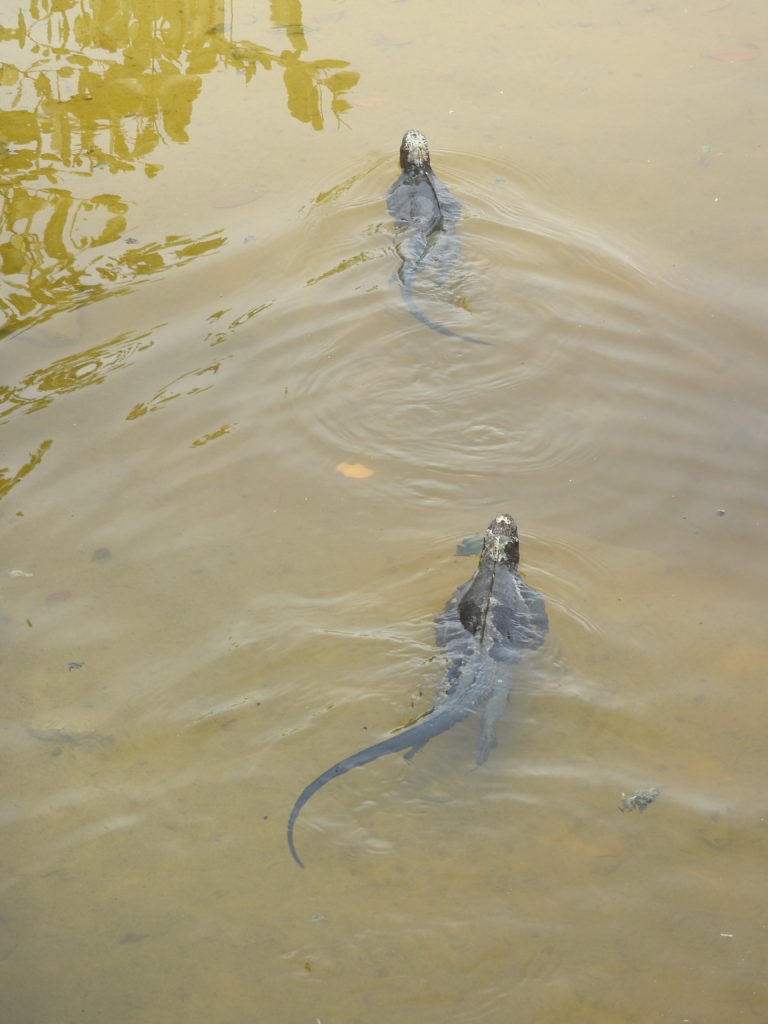 So of course, you must be desperate now to see a video of them swimming? 🙂 🙂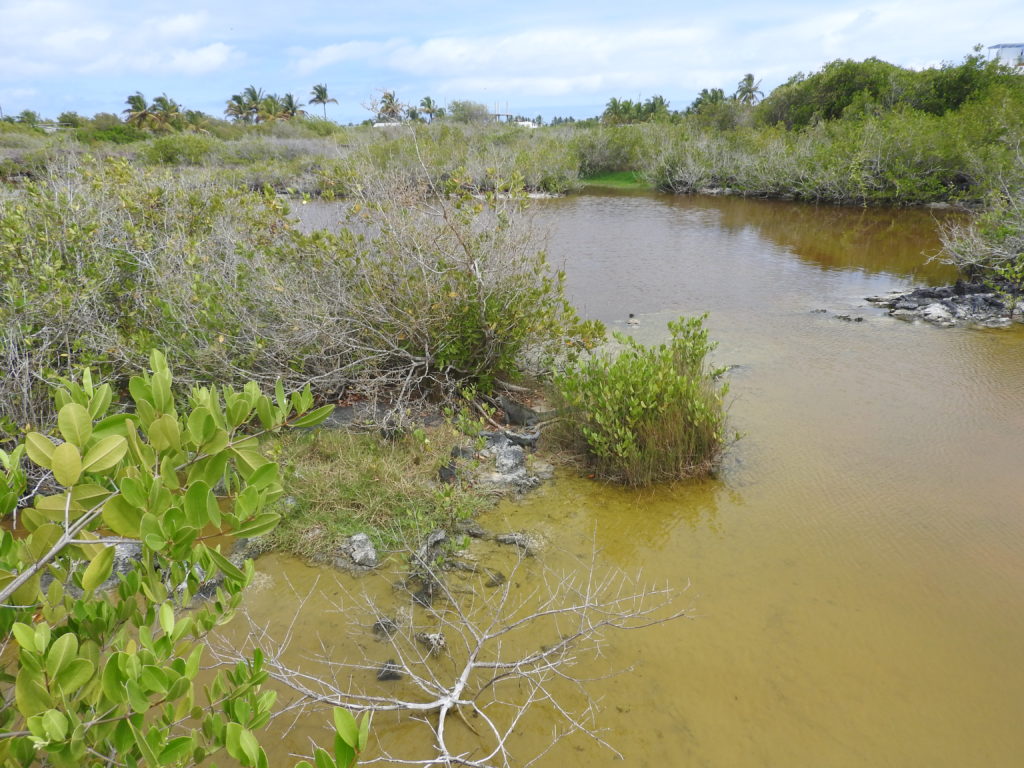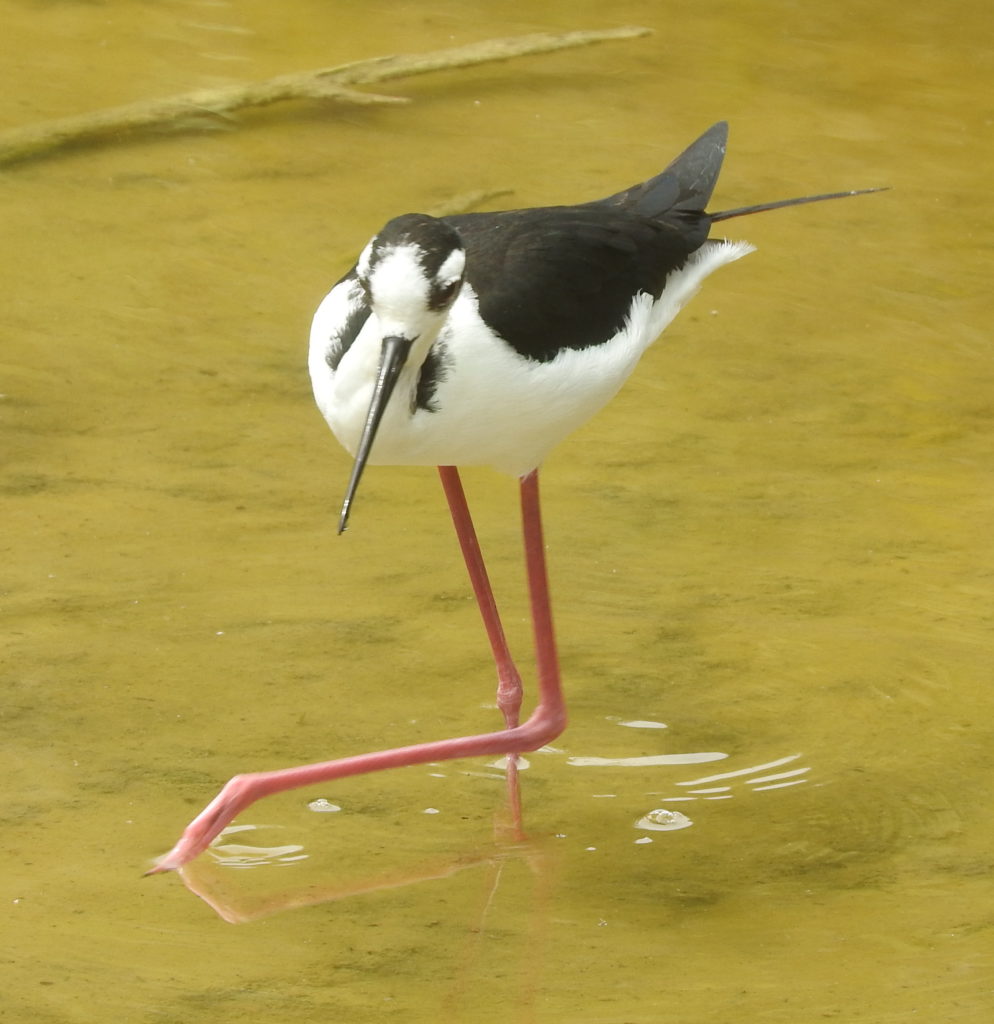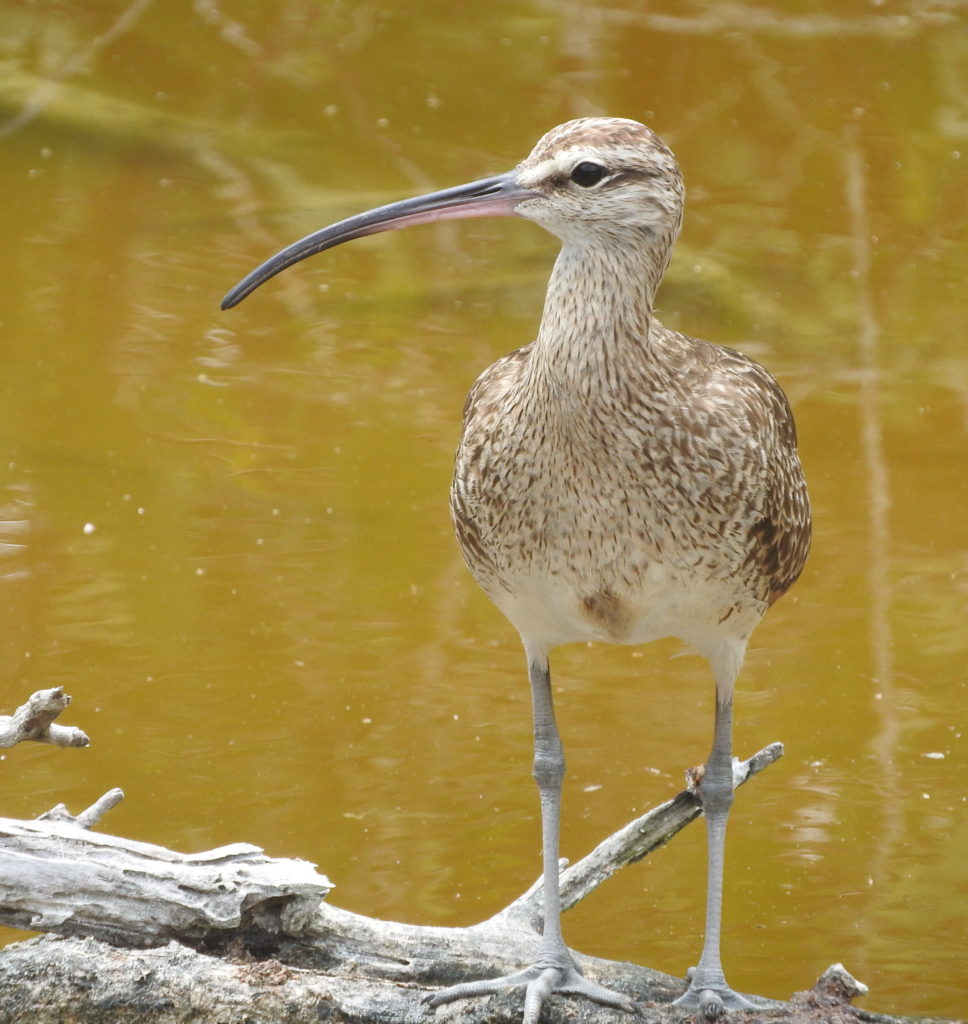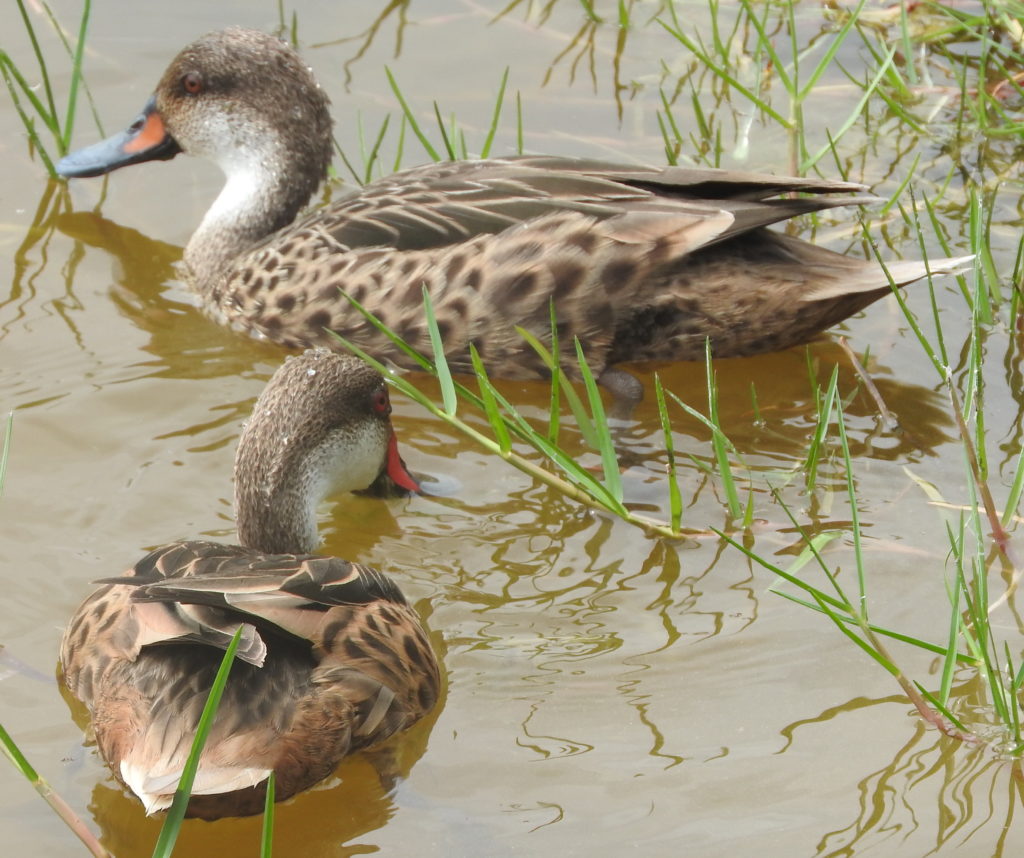 One bird that we had really hoped to see on Isabela was the Galapagos Flamingo – yes flamingos are really cool 🙂 People call them Galapagos flamingos, but really they are American Flamingos because the flamingos in Galapagos are not a separate species, they are the same species as the flamingos found throughout the Carribean area of the Americas.
But they were still a new species for us! If we found some, it would be our fourth species of flamingo on the trip – and there are only six species in the world – YAY US! 🙂 In the end, it turned out to be not too difficult to find them, as there were always a few milling around somewhere in the boardwalk area!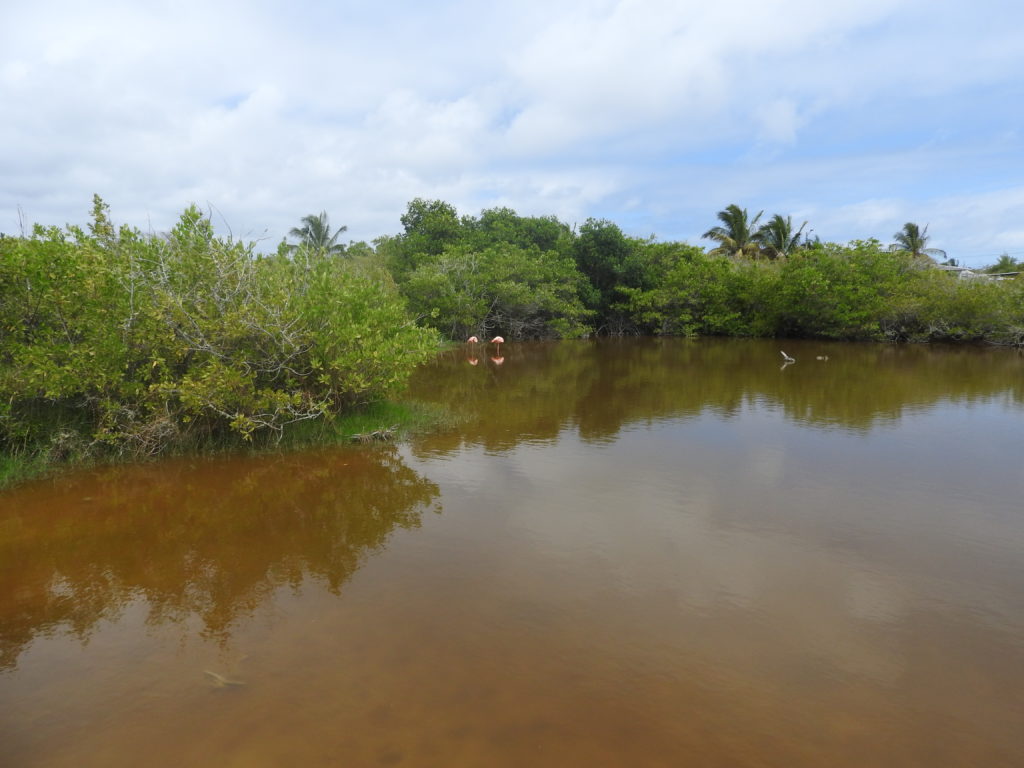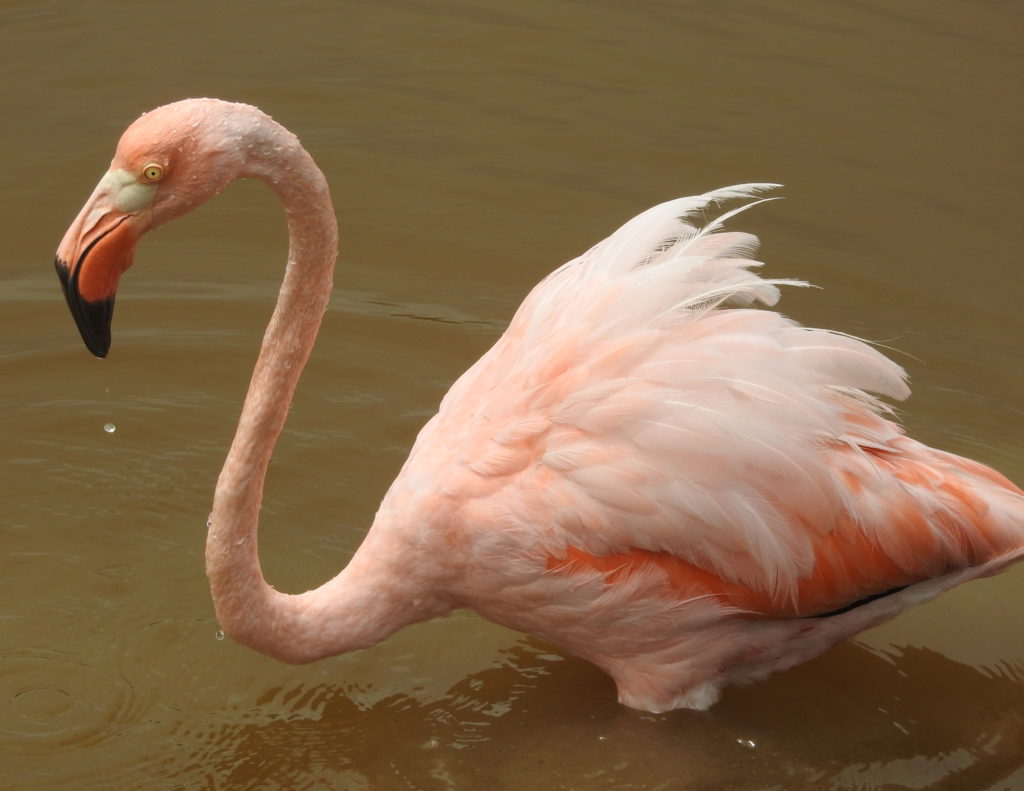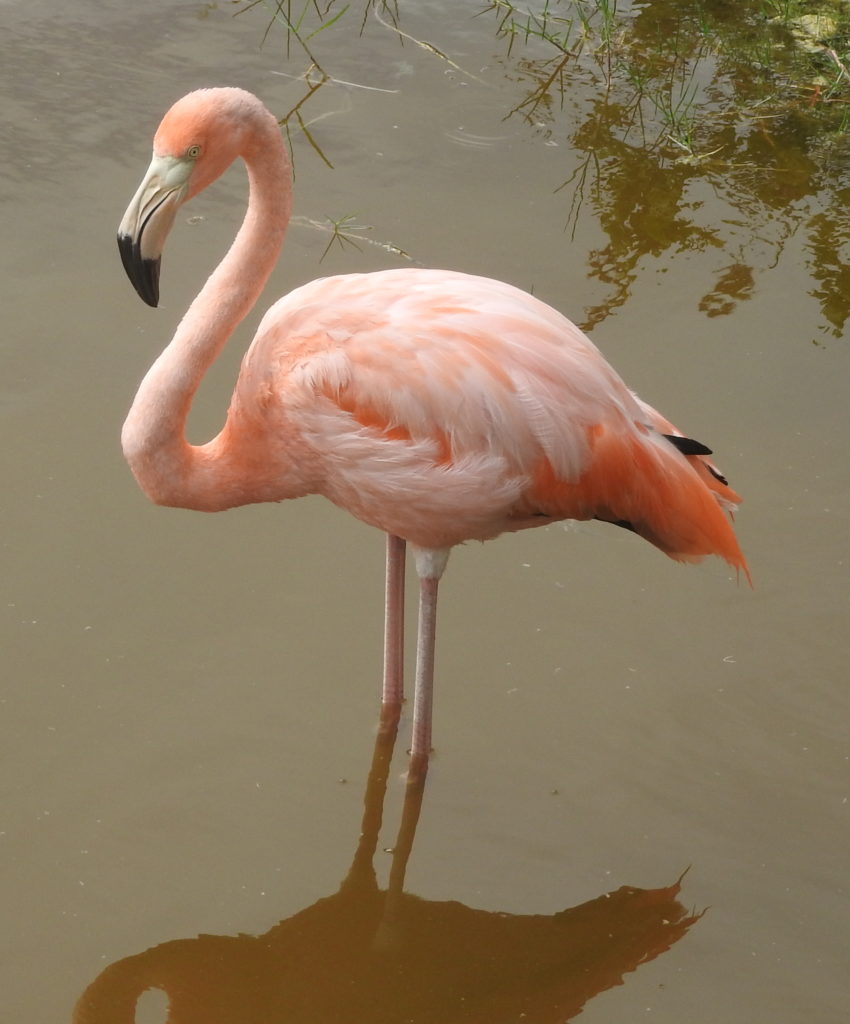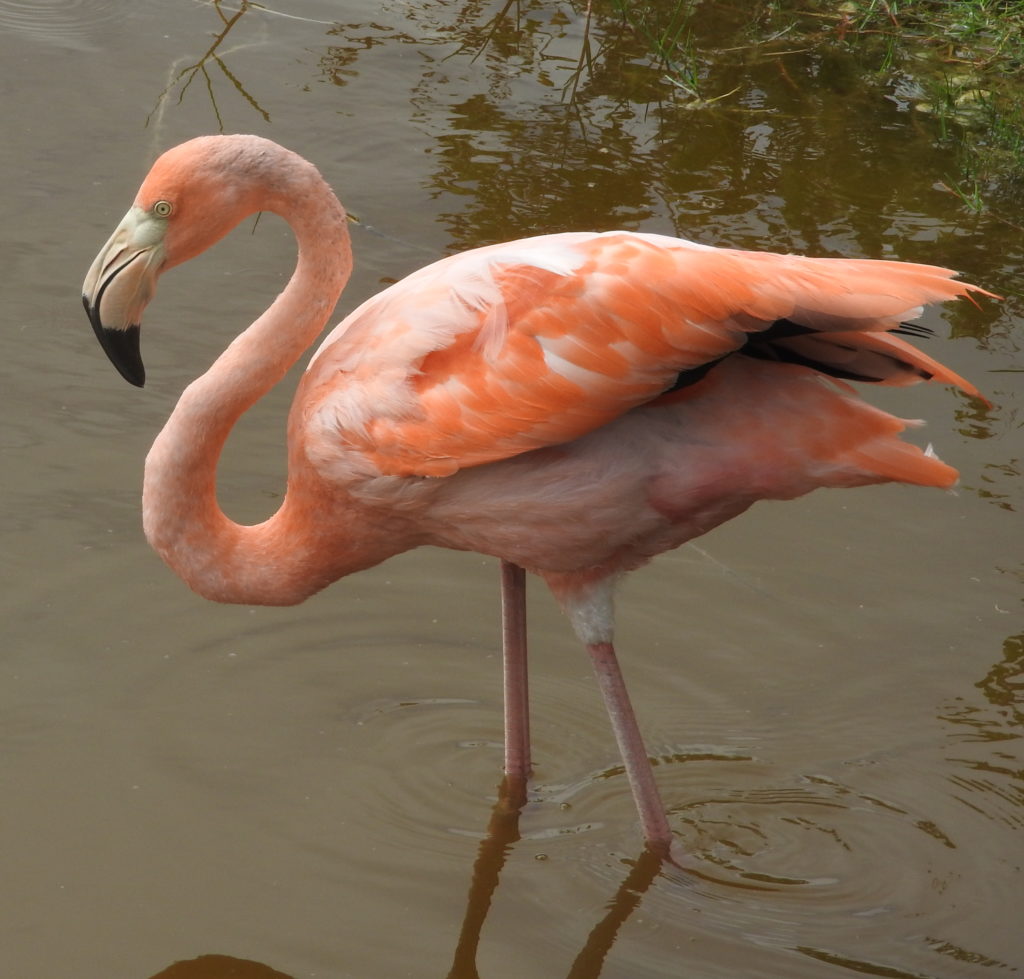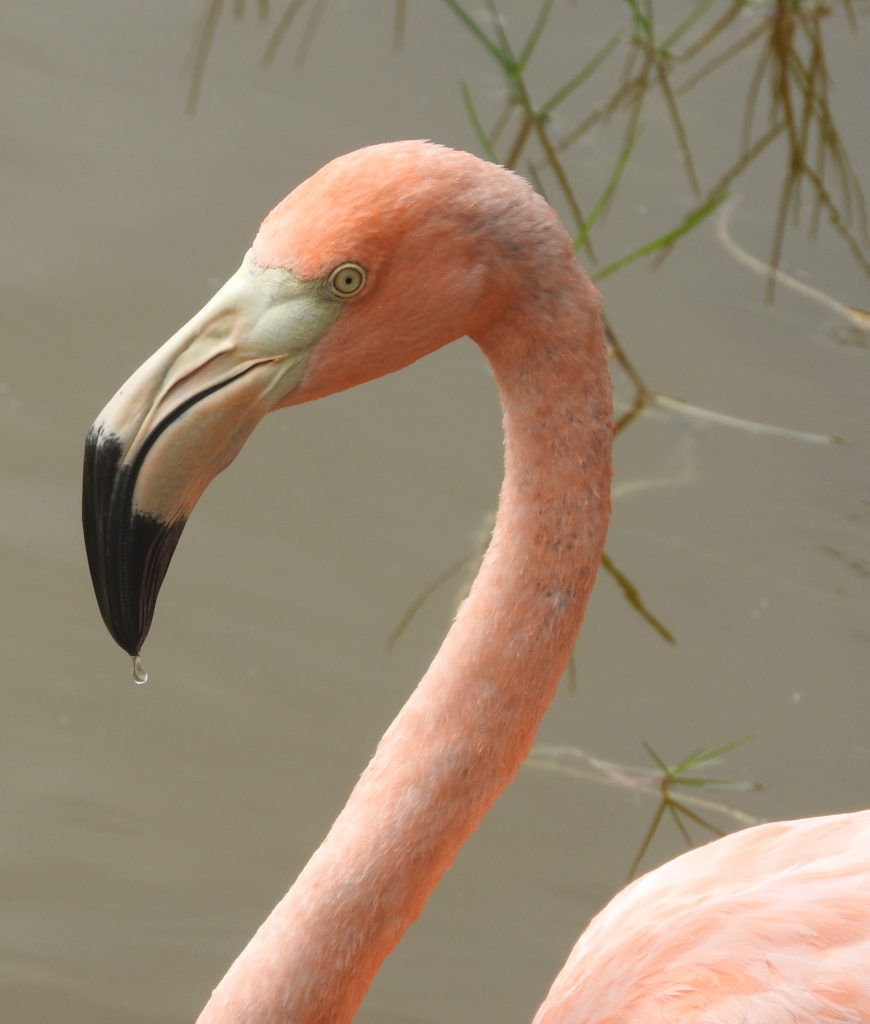 We never saw more than three or four flamingos at once, which was a pity – we had imagined hundreds of them in a big flock! (Yes, we have an active imagination when it comes to flamingos 🙂 ) – but we were pretty happy at seeing them so close up.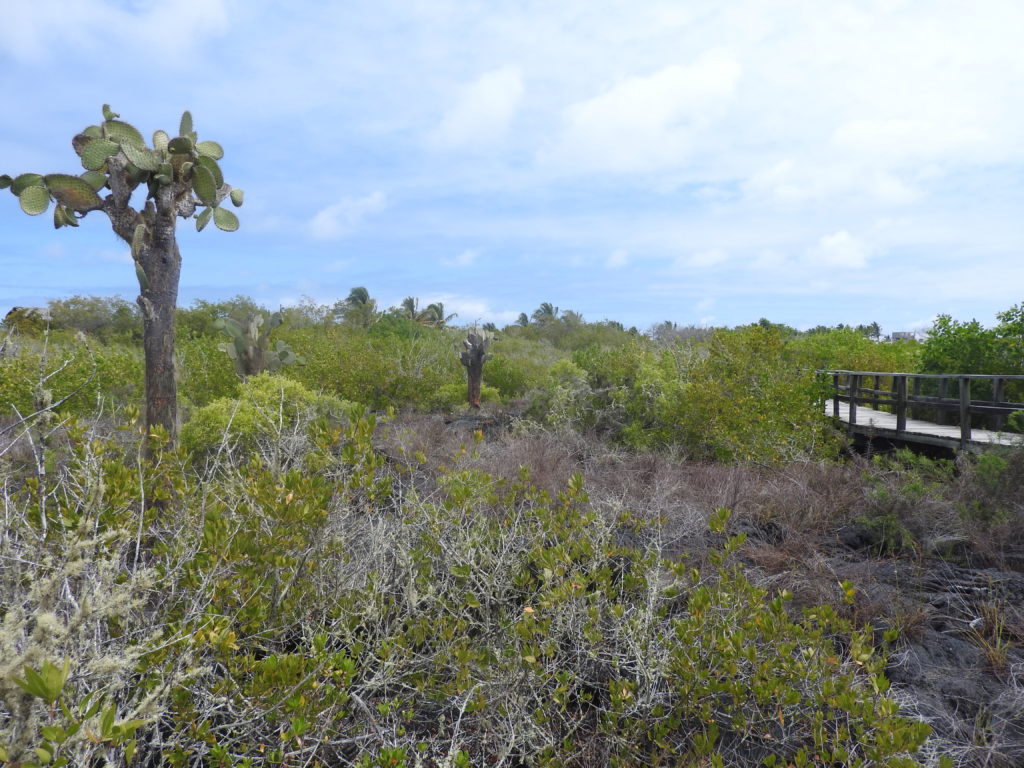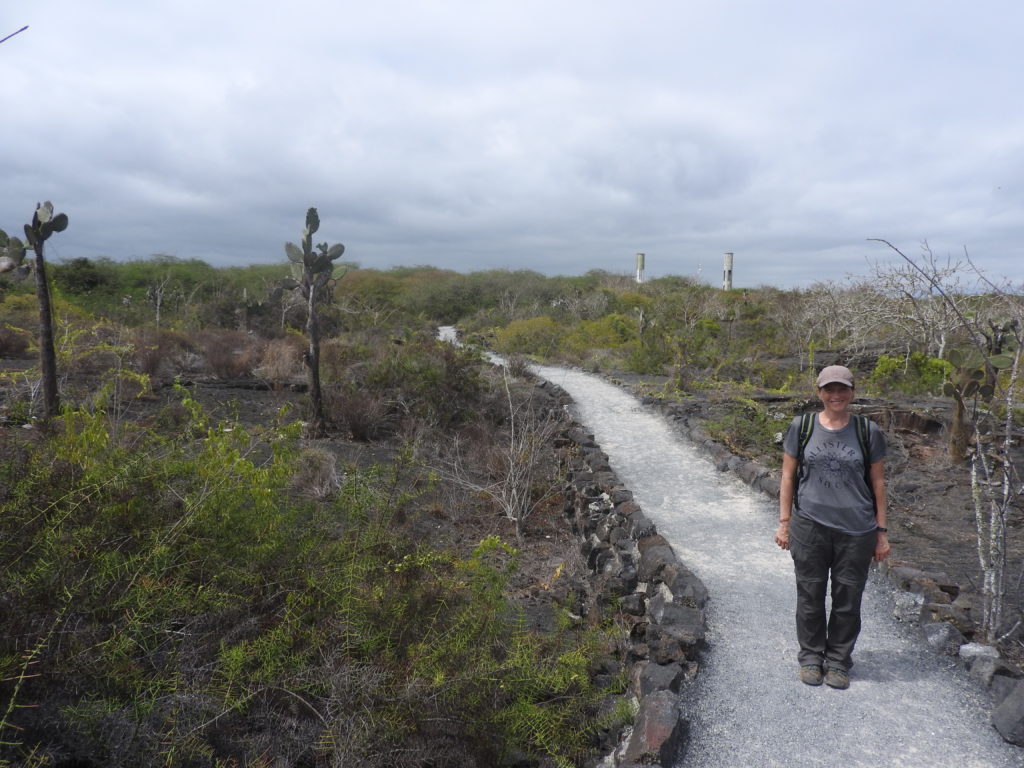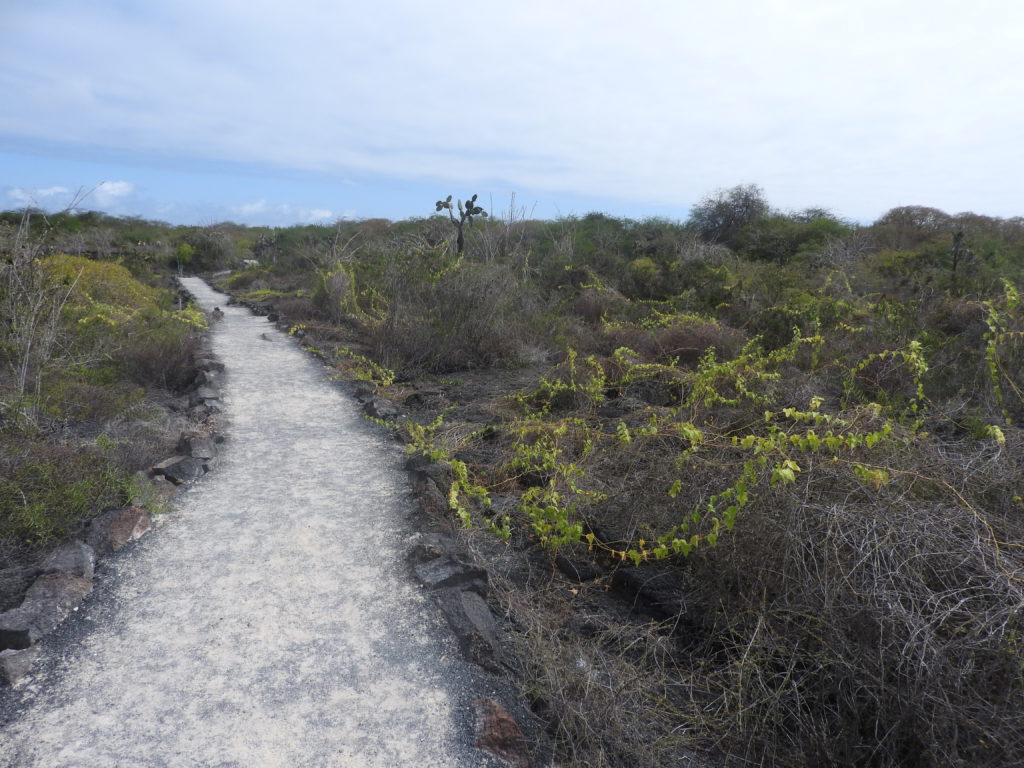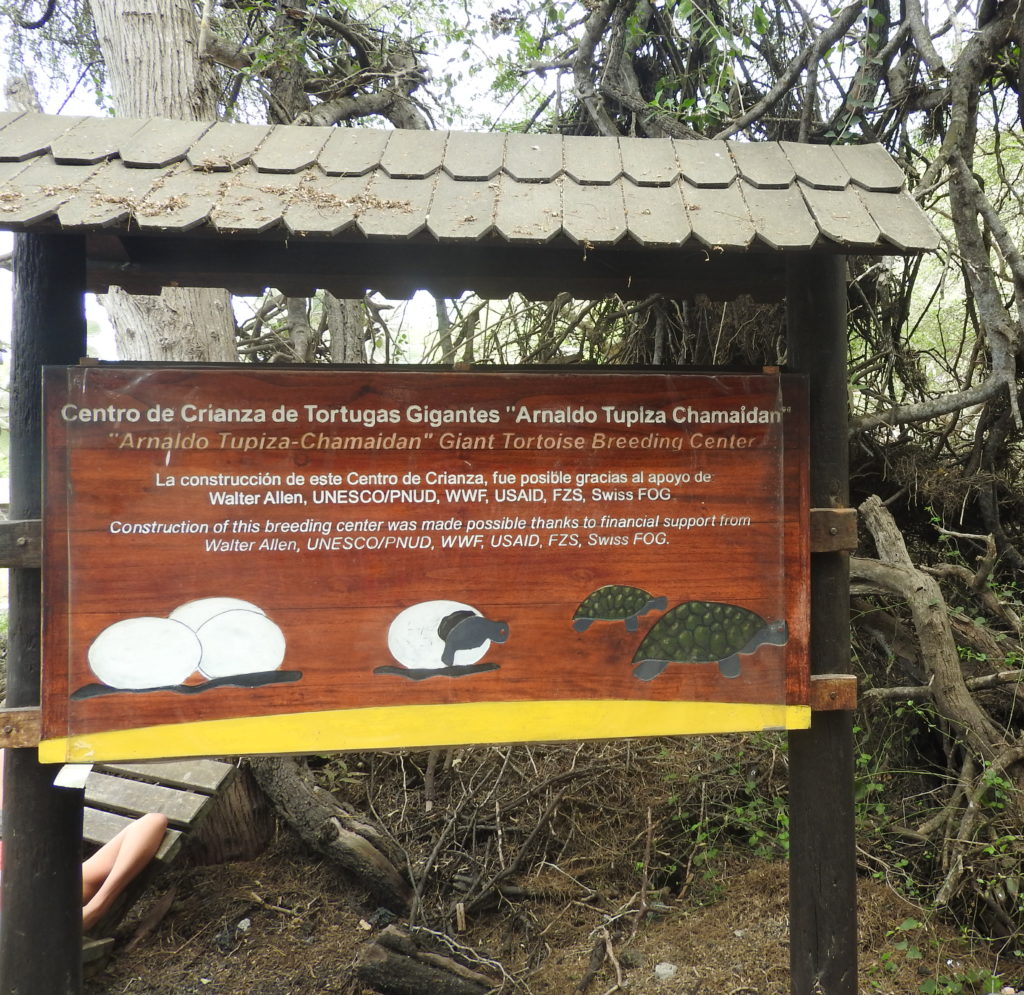 At the tortoise breeding centre, they are doing the same work as at the other centres – which is to remove tortoise eggs from the wild to protect them from invasive predators, and then when the tortoises have hatched and reached a certain size, they can be put back into the wild.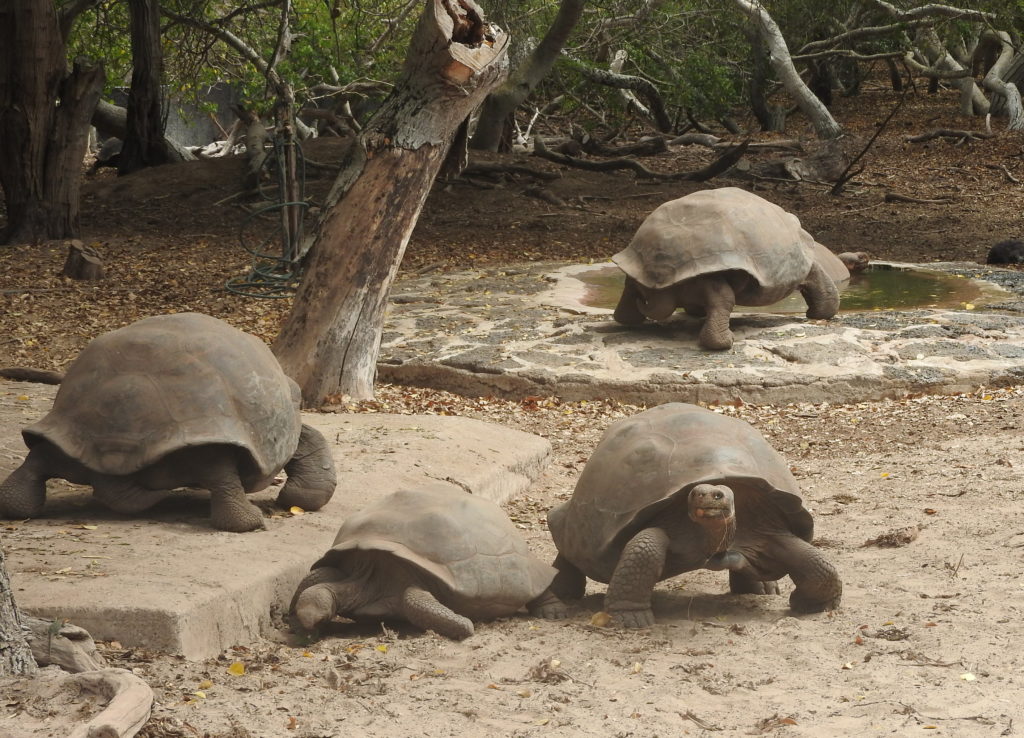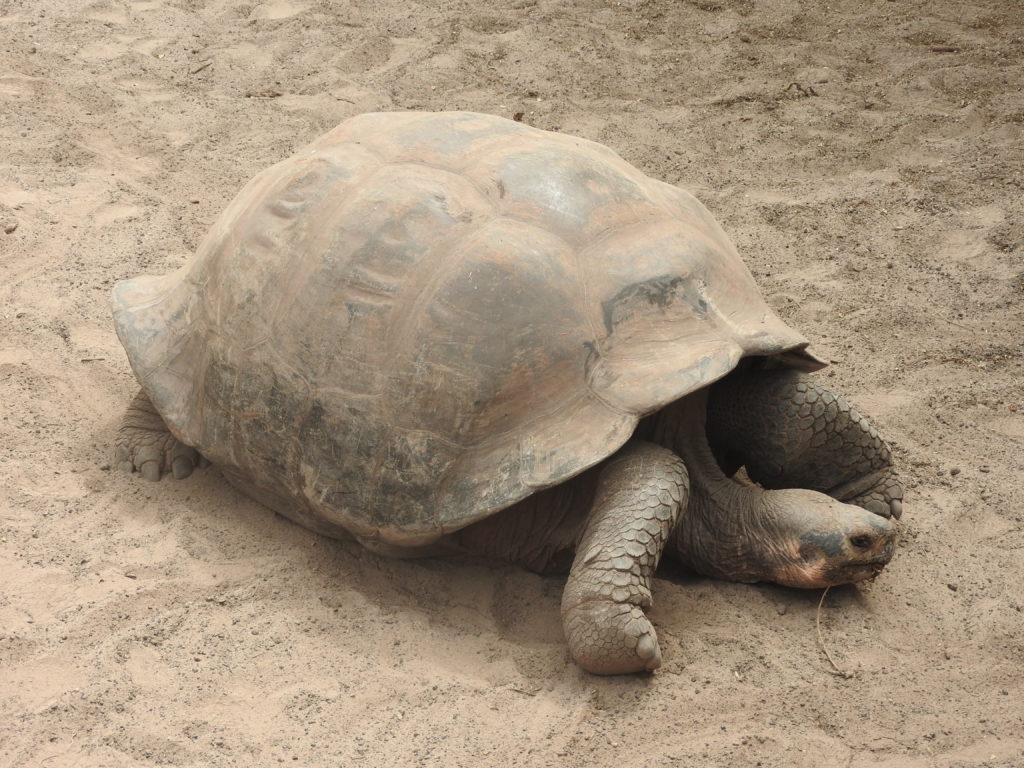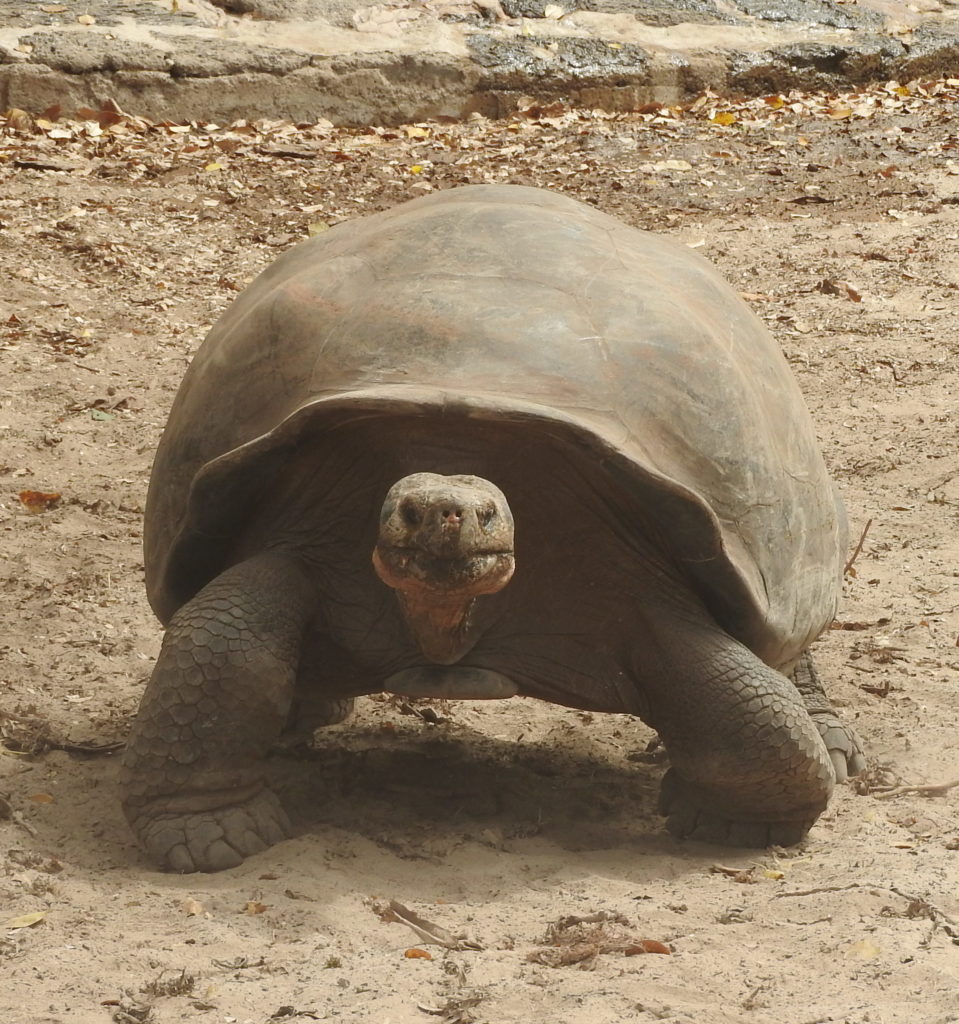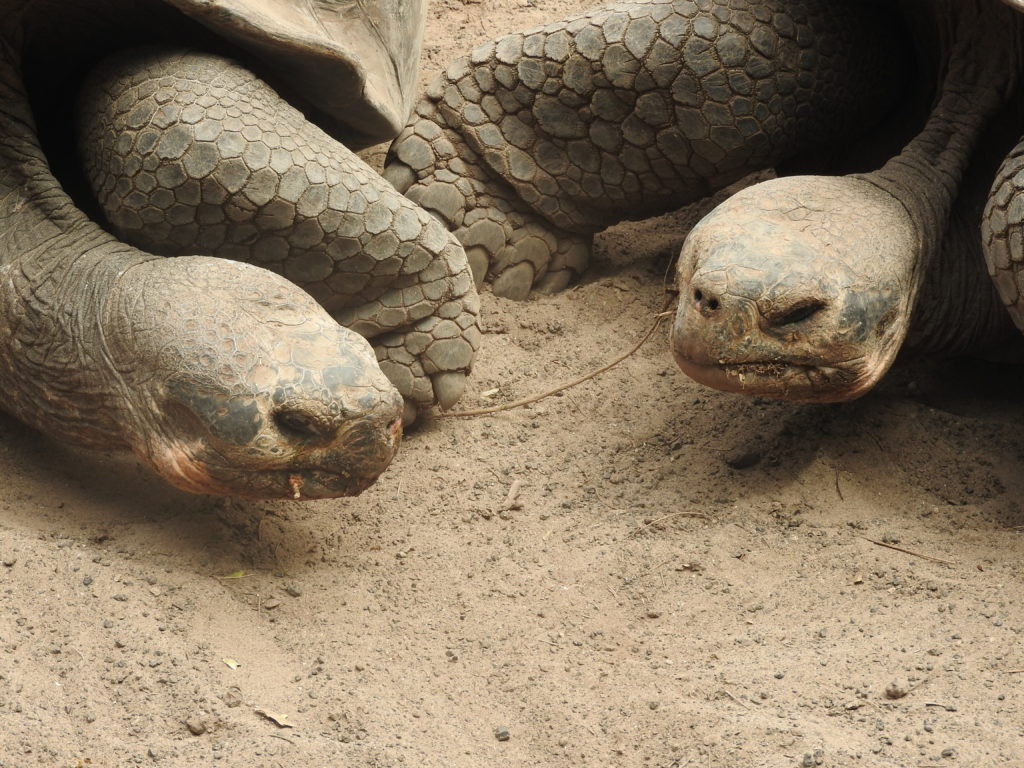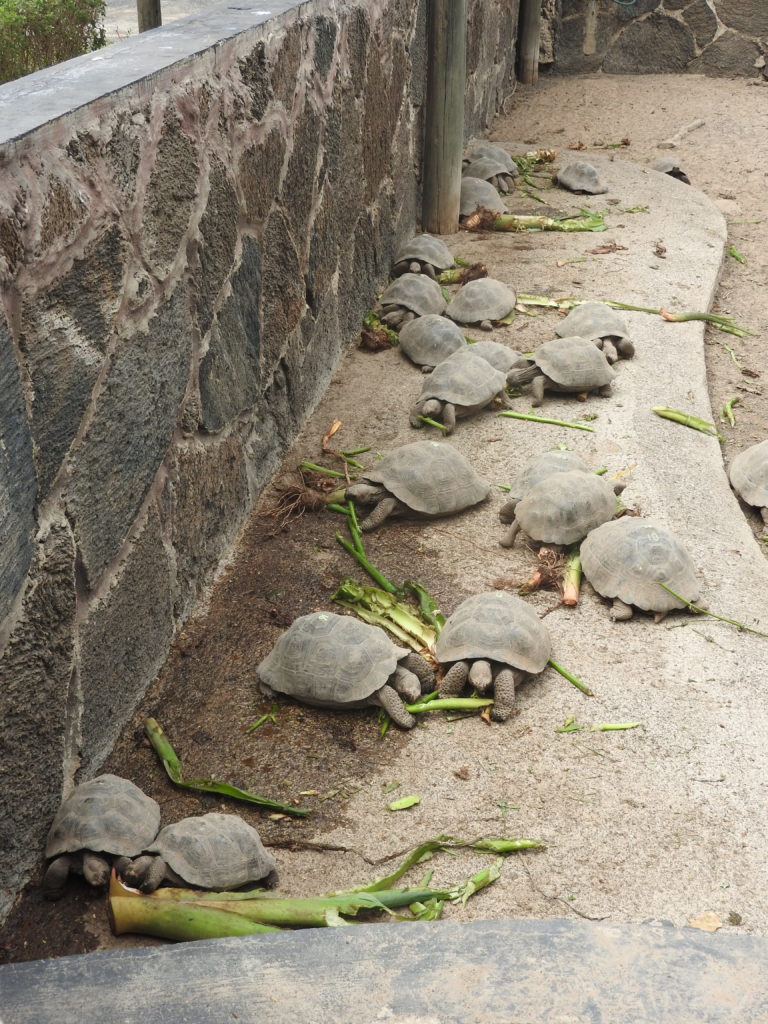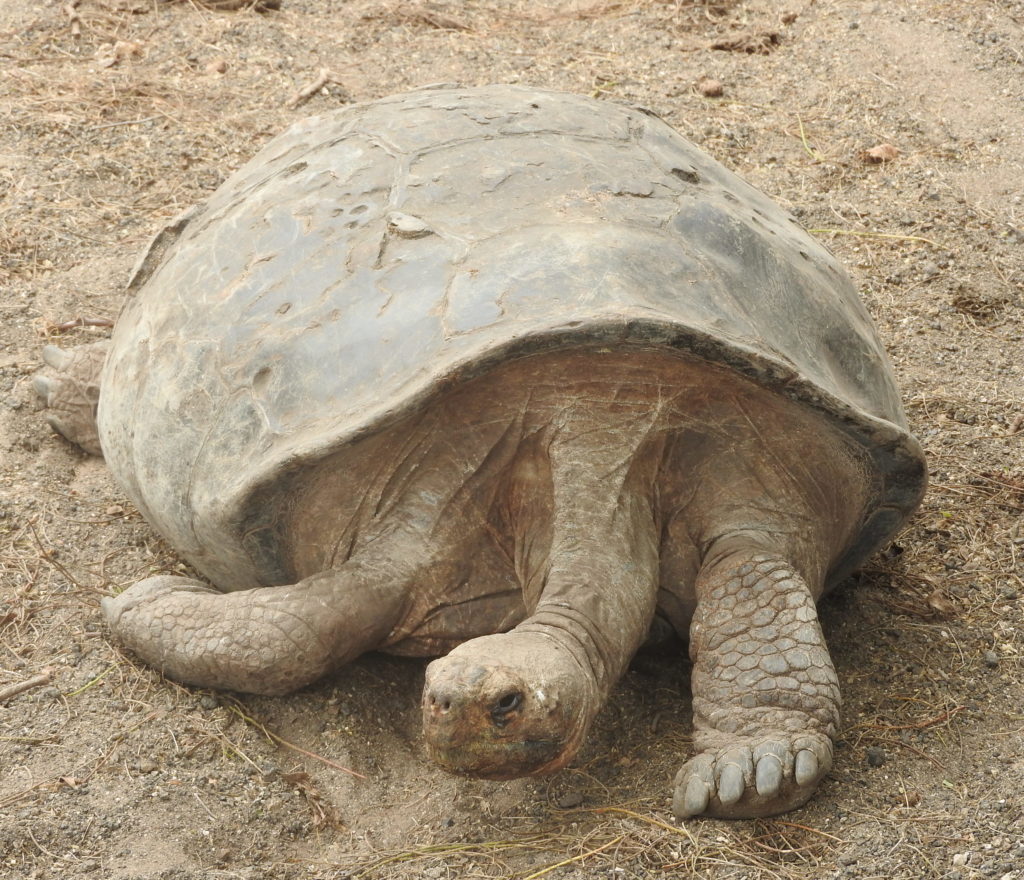 It was really nice visiting the breeding centre – both times that we went – it's always a pleasure to sit around and look at tortoises! 🙂