Valle de Marte and Valle de la Luna
The day of our first tour in San Pedro de Atacama had finally arrived… we were heading to Valle de Marte and Valle de la Luna with Cosmo Andino (a tour company!) 🙂 🙂
We might have missed out last time we were in San Pedro, but this time we had pre-booked ALL of our tours and were raring to go!!!
Our first tour was an afternoon tour… no we were not procrastinating, and putting off the early morning starts – as most tours from San Pedro start VERY early… before the crack of dawn even – we were merely making sure we were 'acclimatised' to the altitude before getting up early and heading off into the dizzy heights of Chile's altiplano…
The first stop on our tour was Valle de Marte… known in English as 'Valley of the dead' why this is, I'm not quite sure… Valle de Marte translates as Mars Valley! Muerte is the spanish word for dead! Confused? Yep, so were we!!! 😉
Regardless of its name… Valle de Marte was extremely impressive… the scenery was spectacular – the landscape did look a little Mars-like 🙂 – plus there were views back to San Pedro and its backdrop of volcanoes, in fact from the top you could see for what felt like miles around 🙂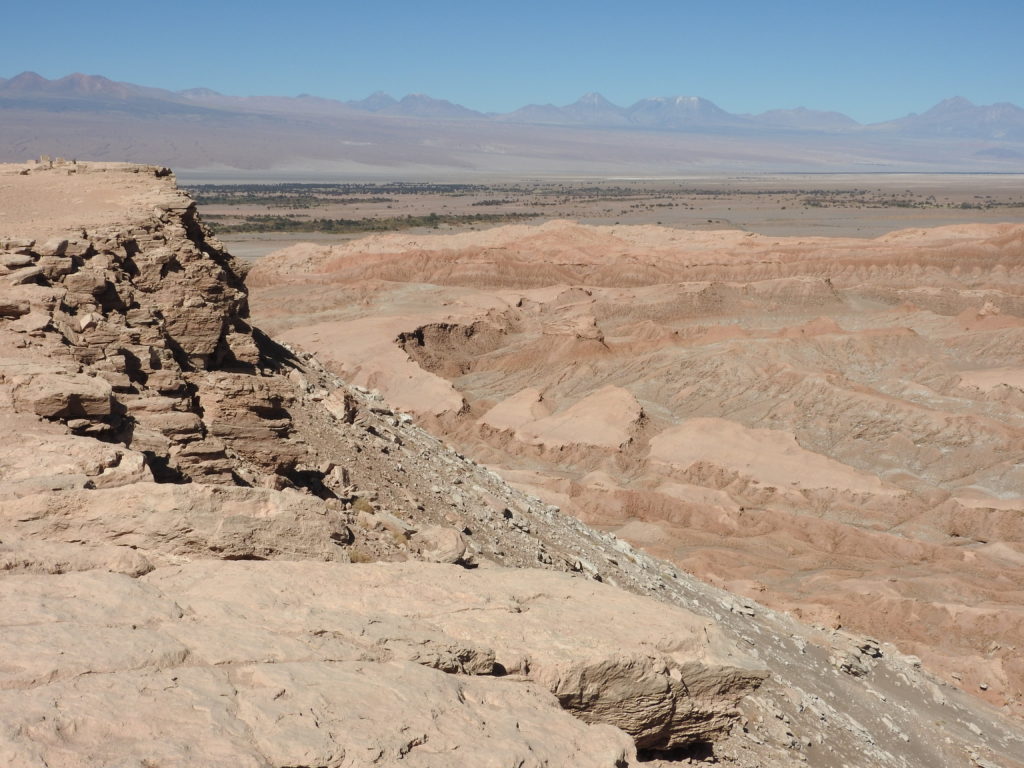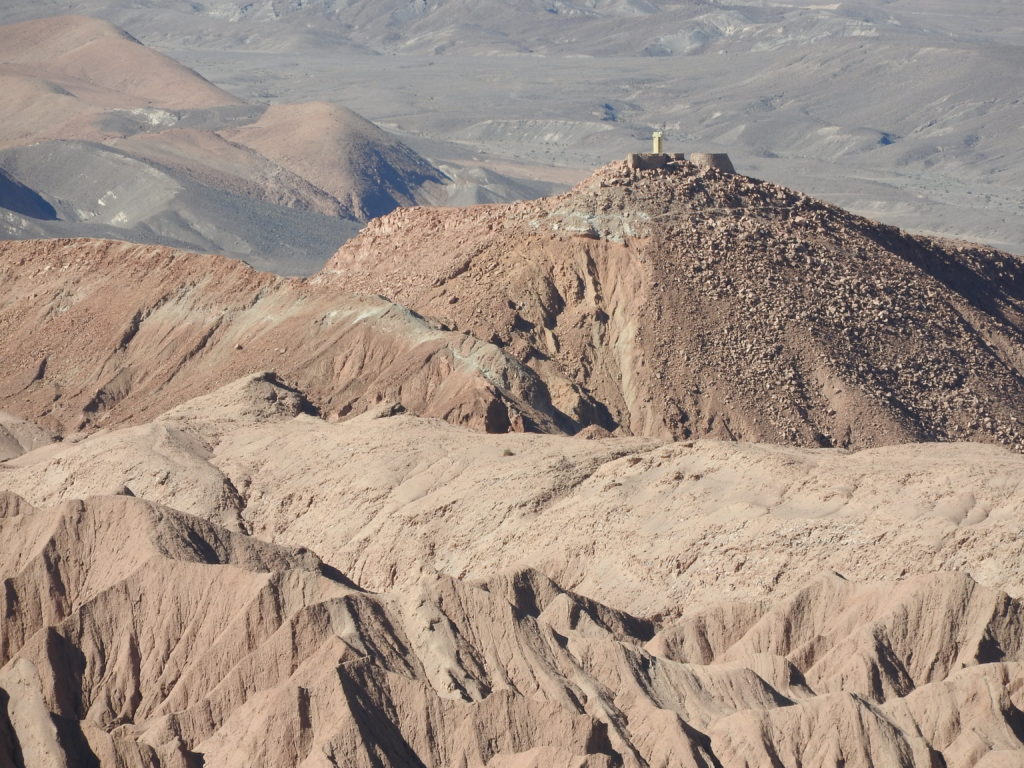 While we were at the top taking in the views, our minibus vanished (please don't be worried – we didn't pick a dodgy tour company – they were very professional…this was in fact a planned part of the tour… 🙂 )  AND after some more strolling along the rim of the valley we could even see our minibus on the road beneath us… it hadn't vanished after all…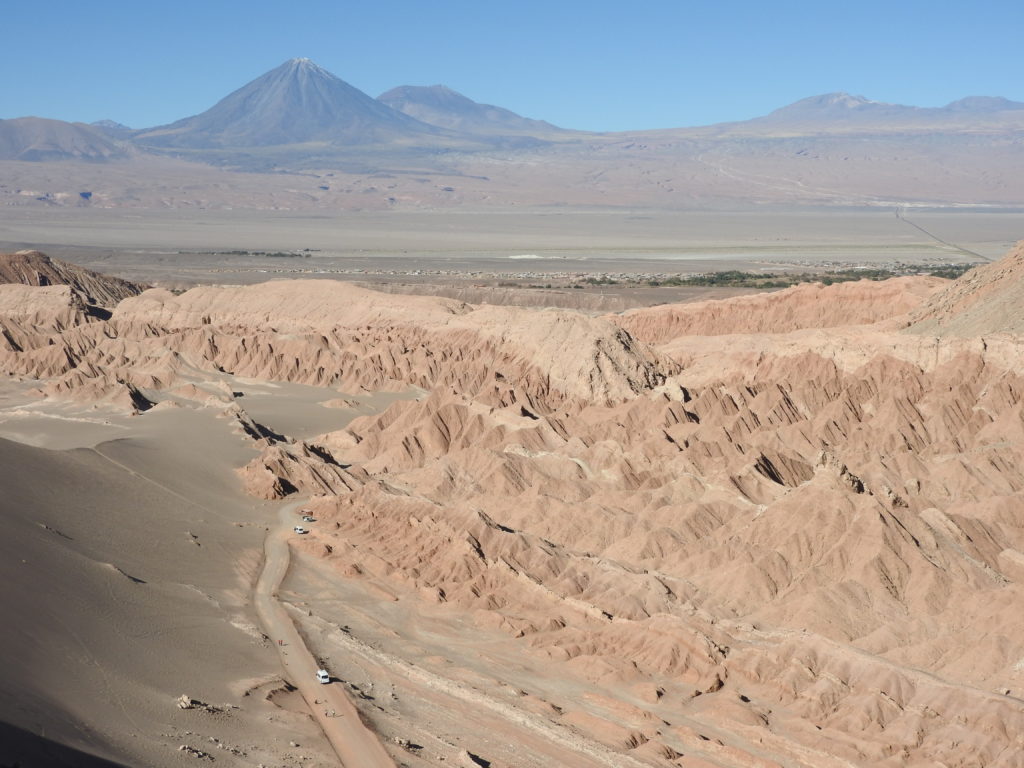 In fact, all that stood between us and the minibus – and therefore the Valle de la Luna and the beautiful sunset that had been promised to us – was a couple of sand dunes!!!! WOO HOO… running down sand dunes… PB could hardly contain his excitement…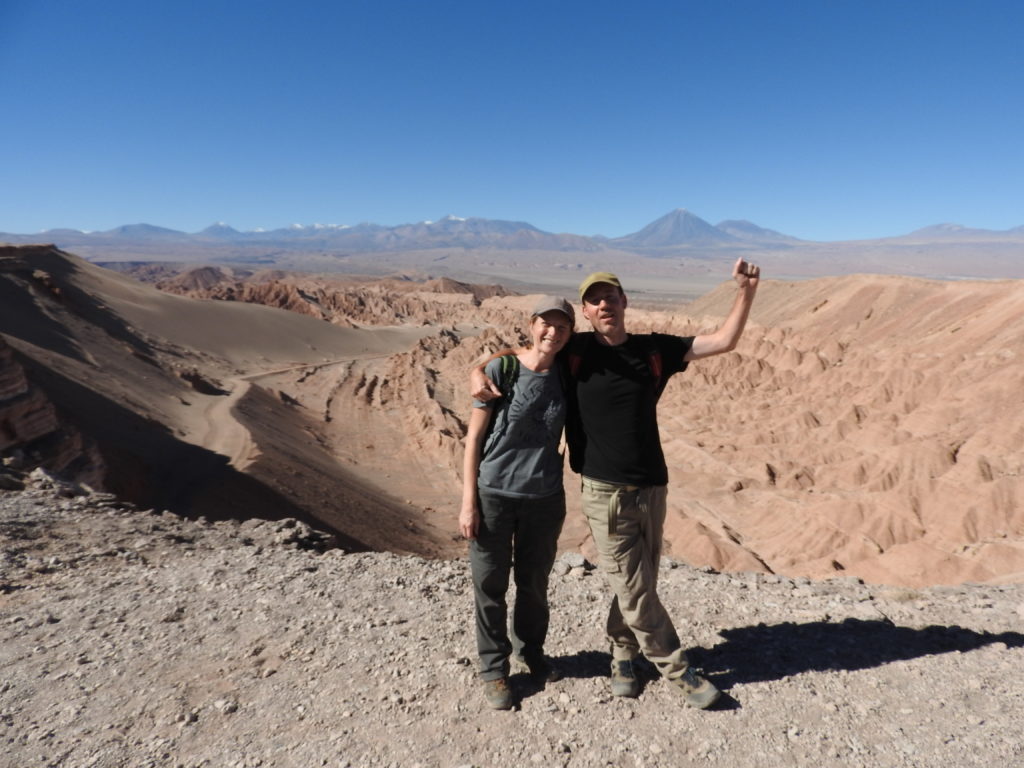 There was time for one more look at the view…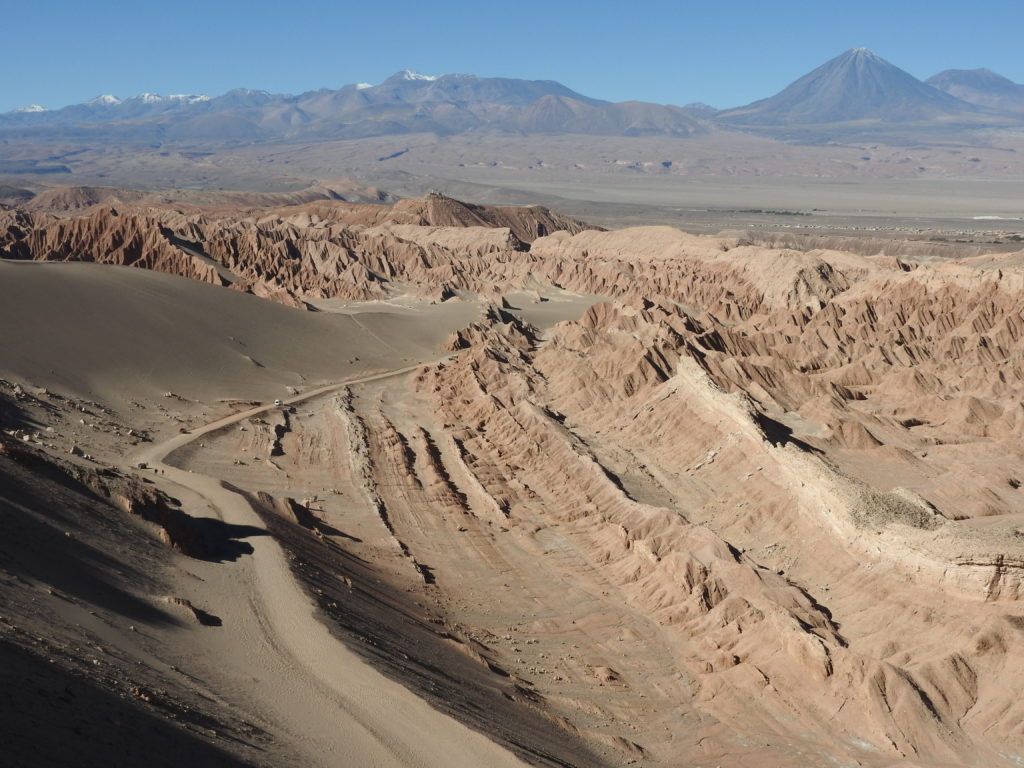 We also got to say 'hello' to Voldemort from Harry Potter?!?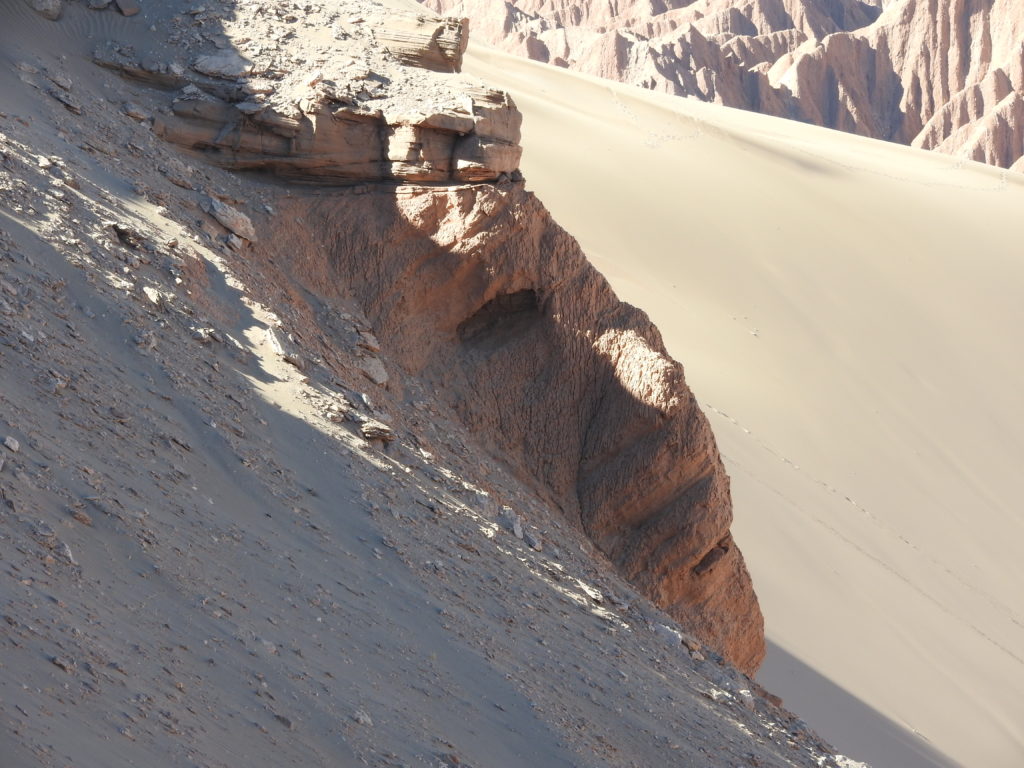 It was then time to RUN…. No one seemed to want to go first… so off I went… being an amateur at sand dune running I was soon overtaken by PB – as a more experienced sand dune runner he easily out ran me, and most of the others on the tour…  We were however two of the first to reach the halfway point…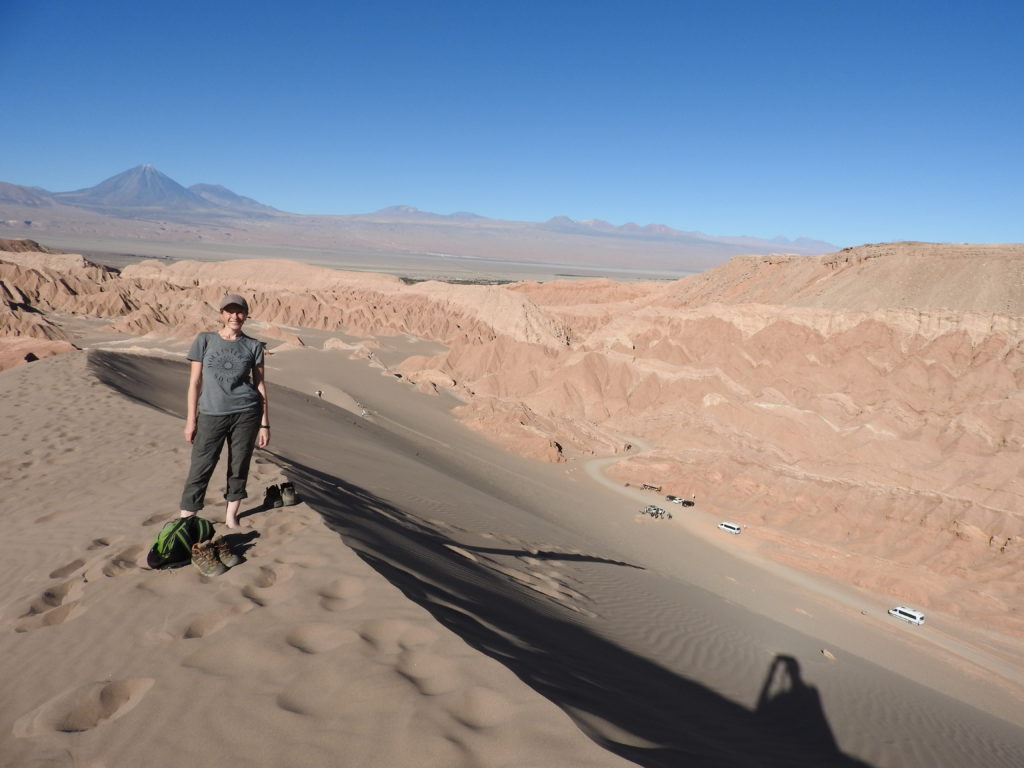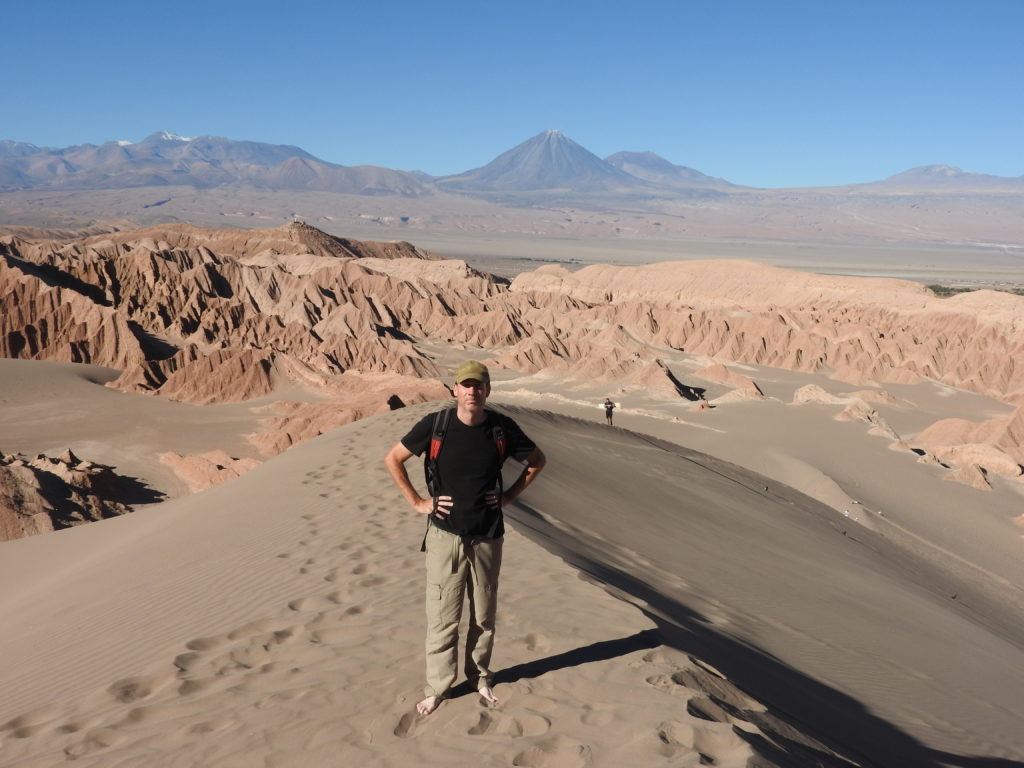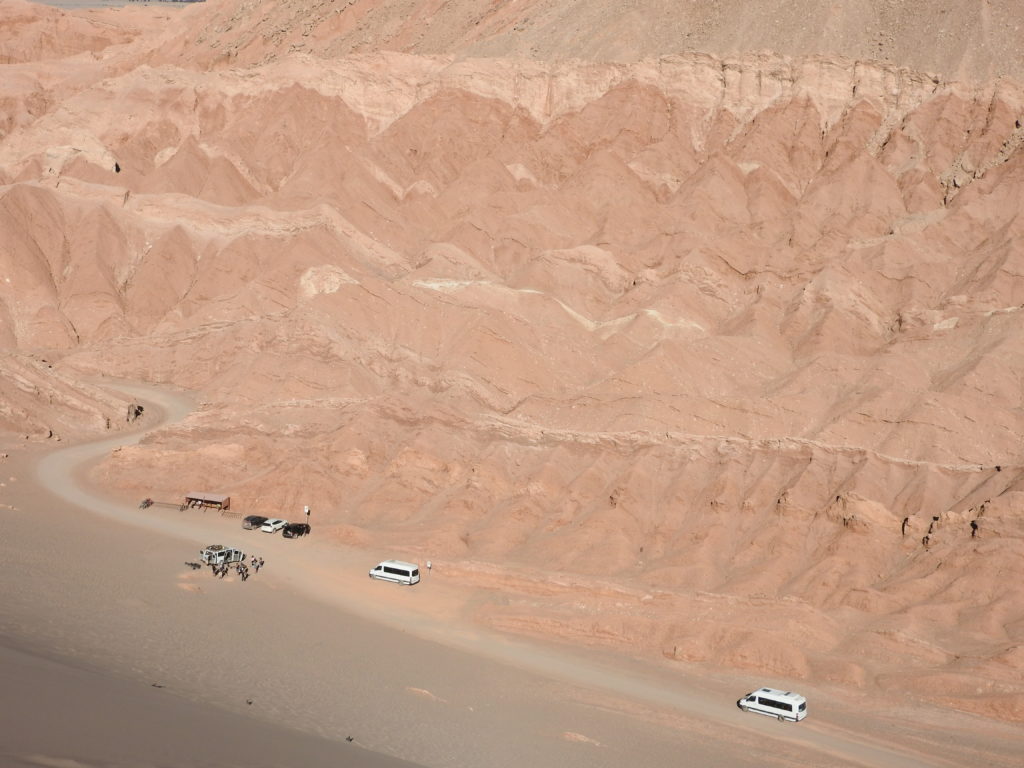 What can I say? Running down the second dune was even more fun than the first 🙂 🙂  I'm not saying my technique was great by the second dune… but it was certainly better than on the first dune!!! If only there had been a third dune… I would have liked to do it all again, but no such luck – the sun was quickly setting and the Valle de la Luna was calling!
Valle de la Luna was just a short drive away and we managed to enjoy a couple of quick photo stops and a short walk in the Valle de la Luna park near the old Victoria Salt Mine, before we headed to the Duna Mayor to find the perfect spot to watch the sunset.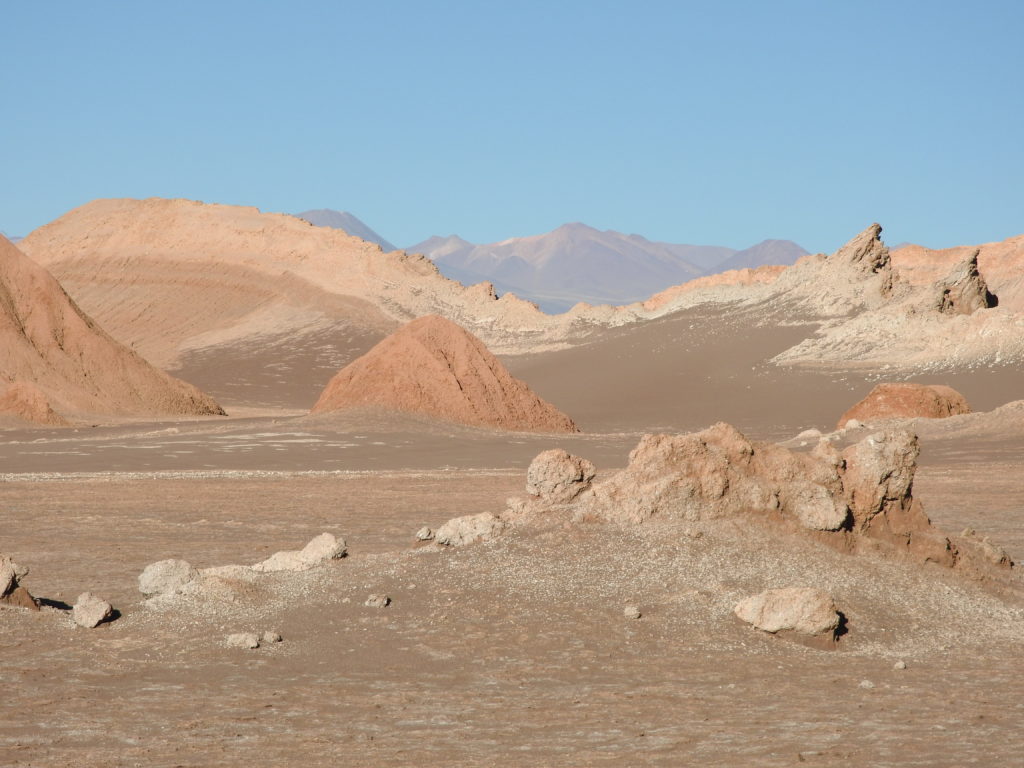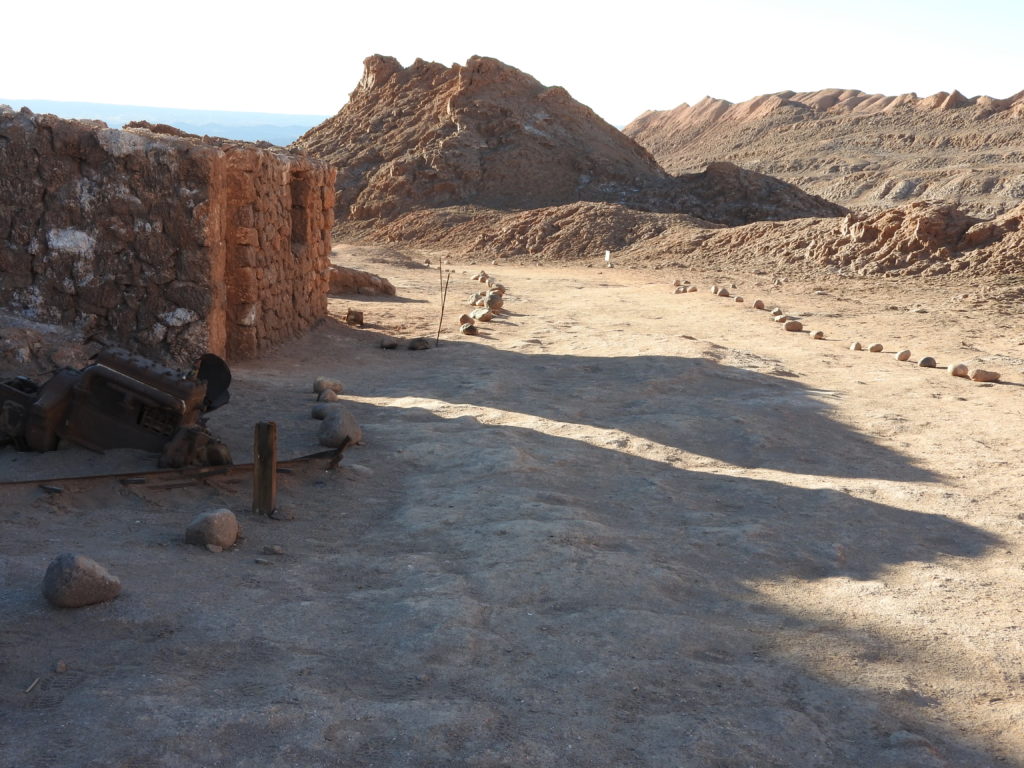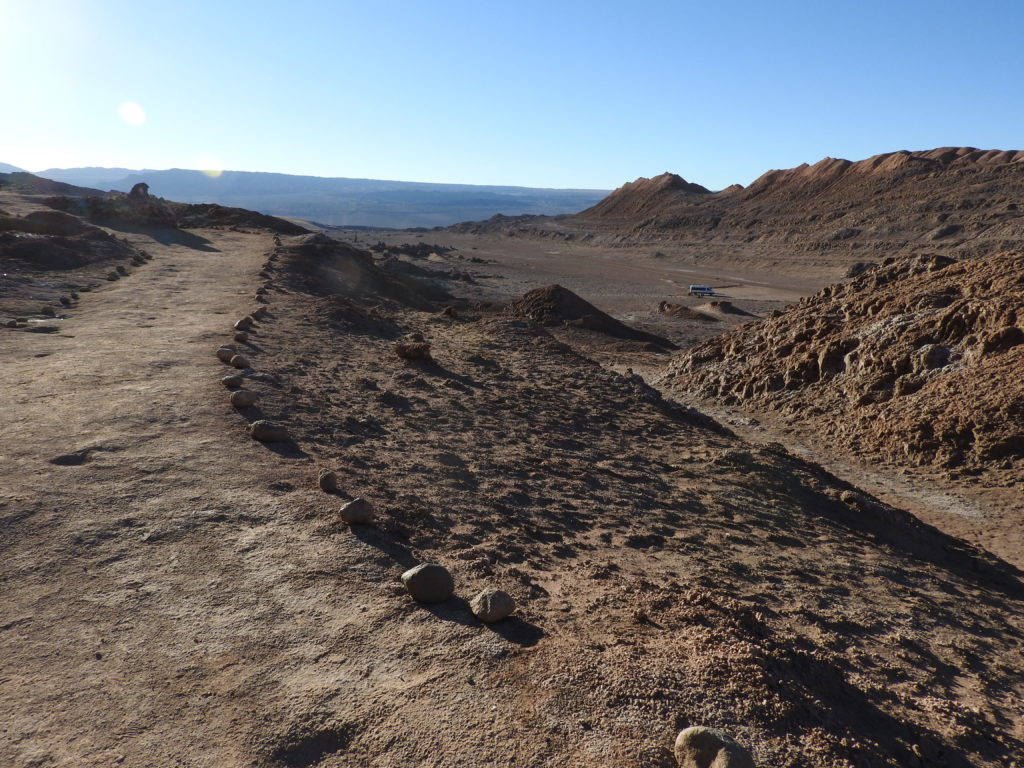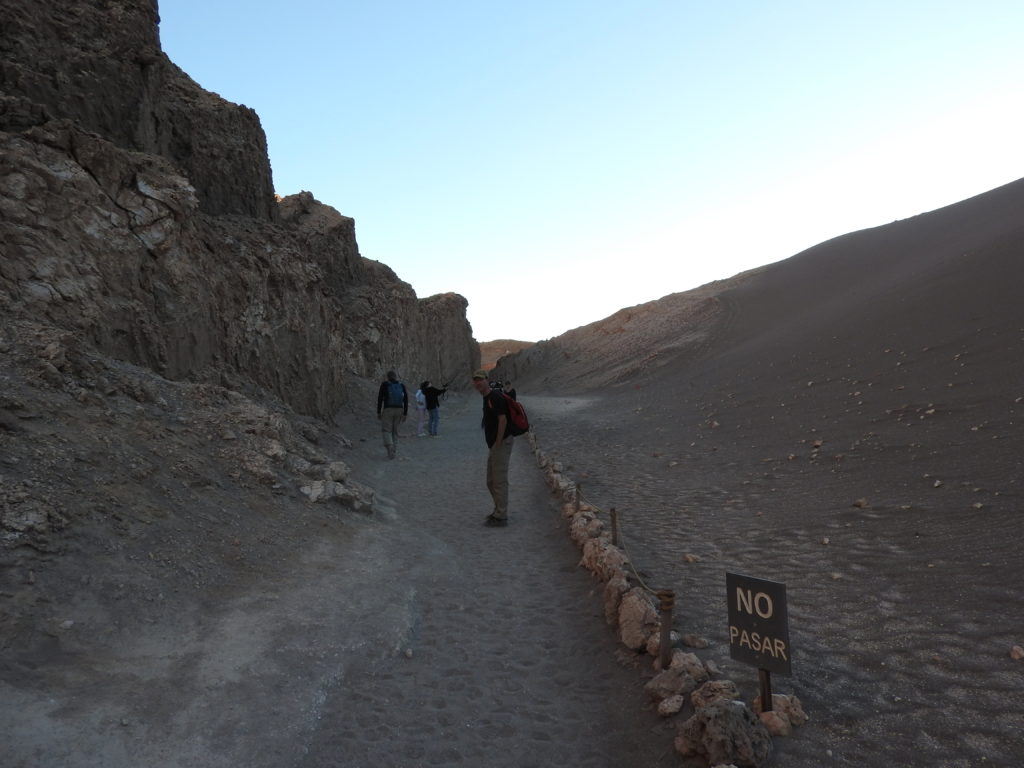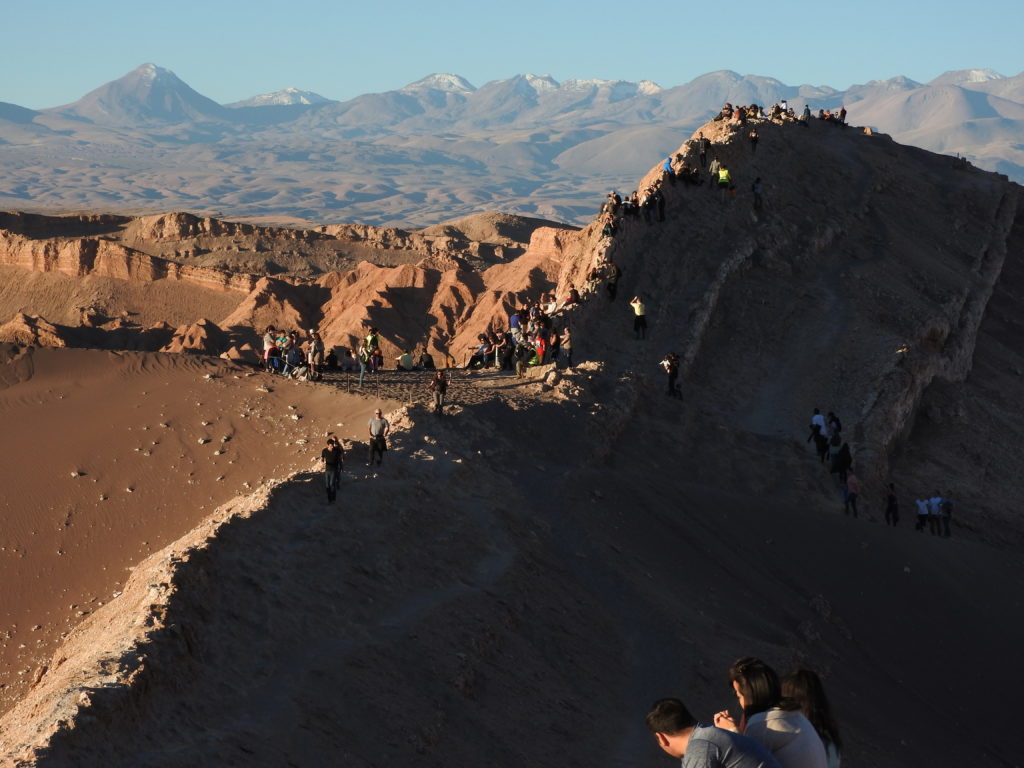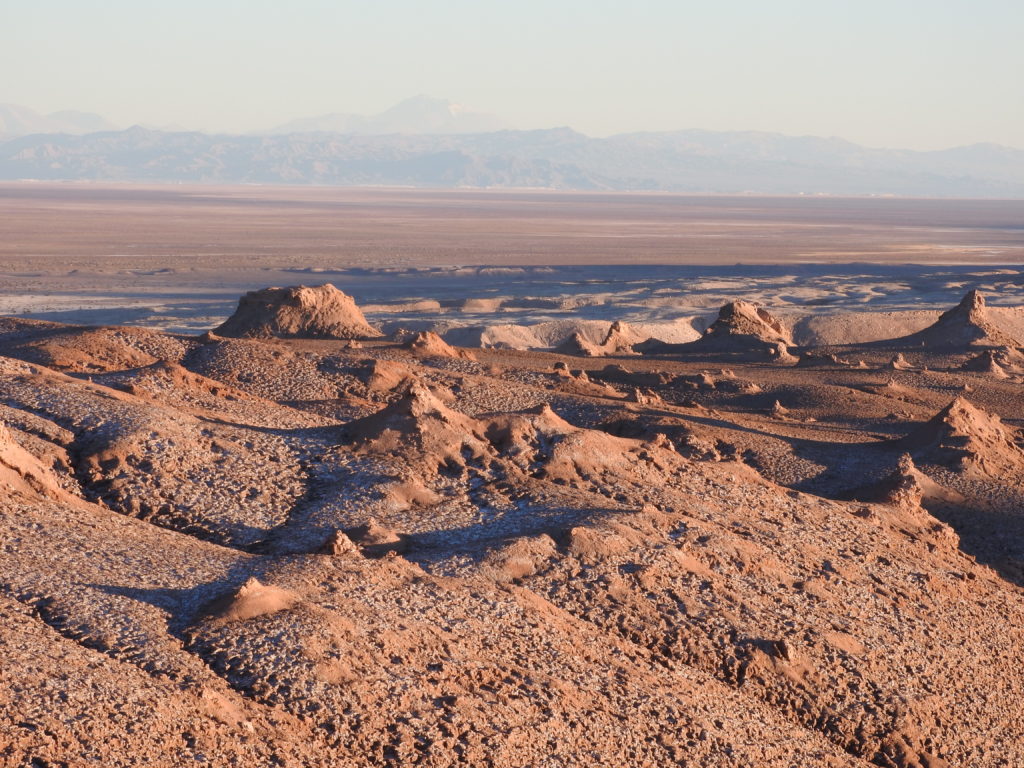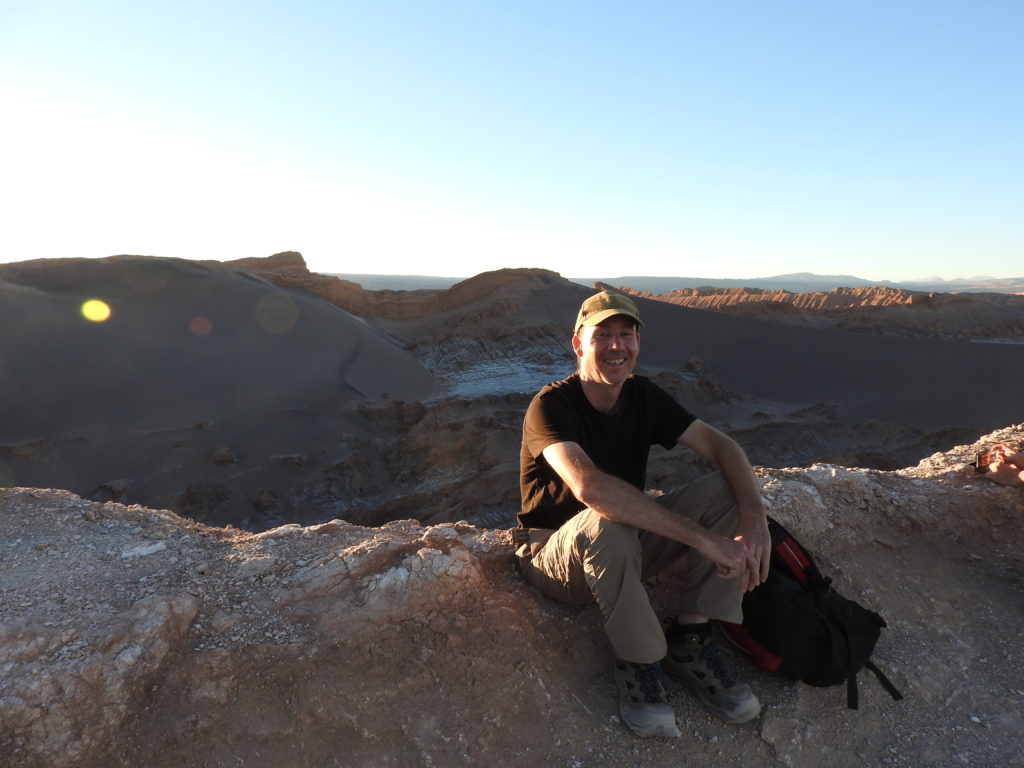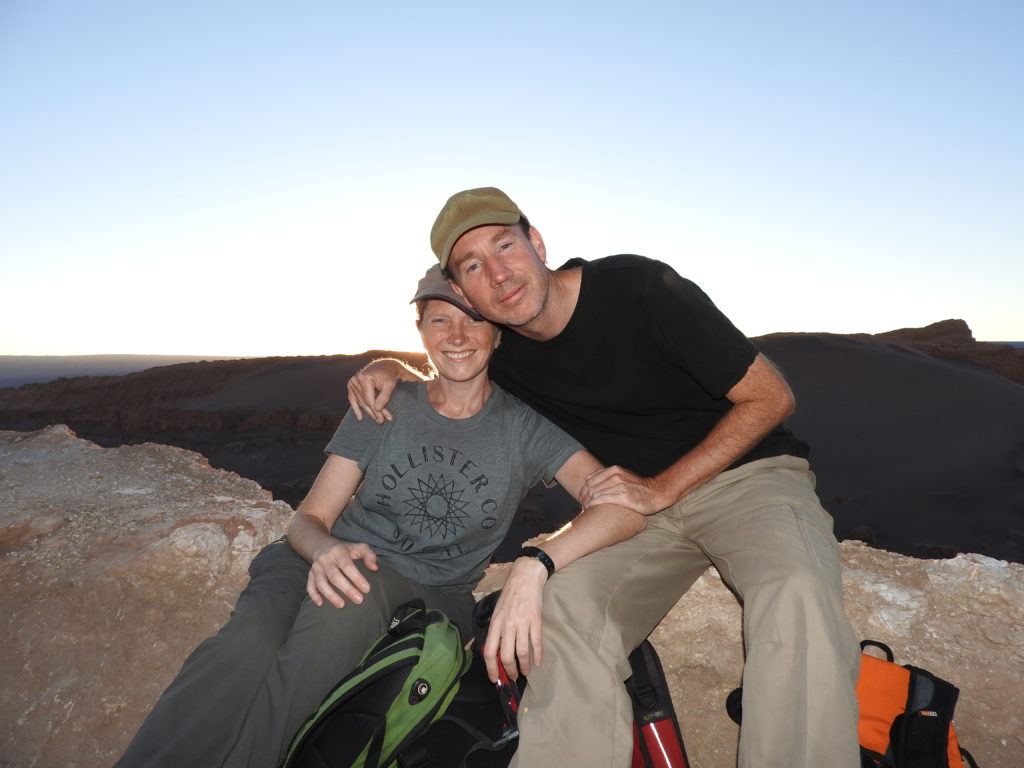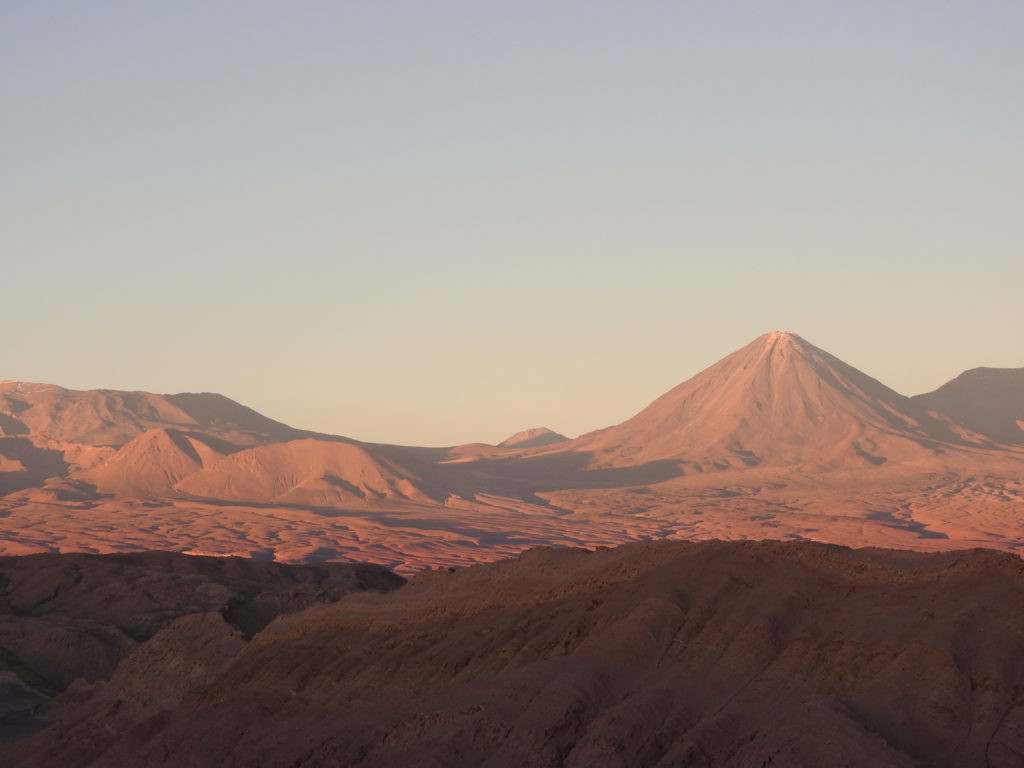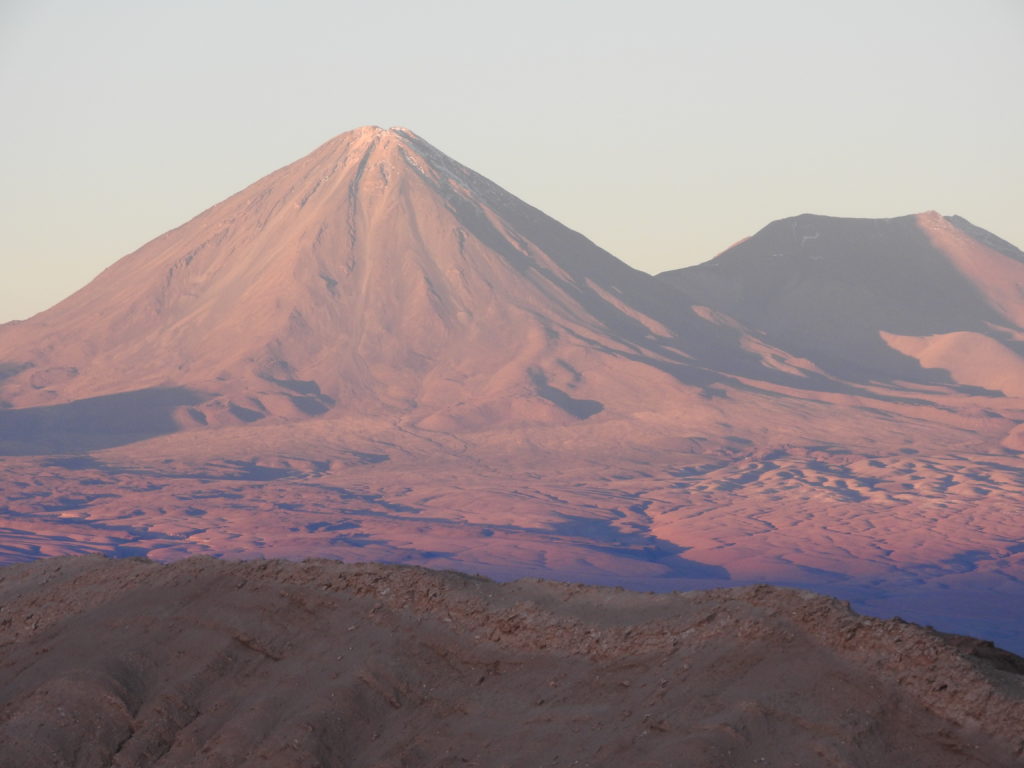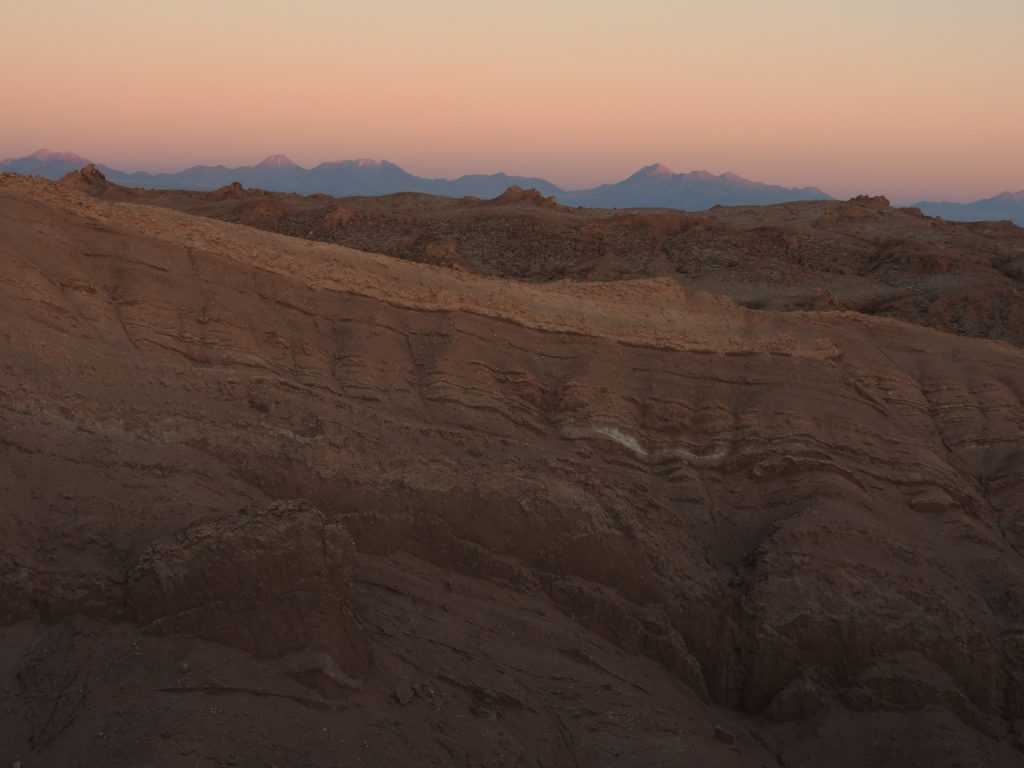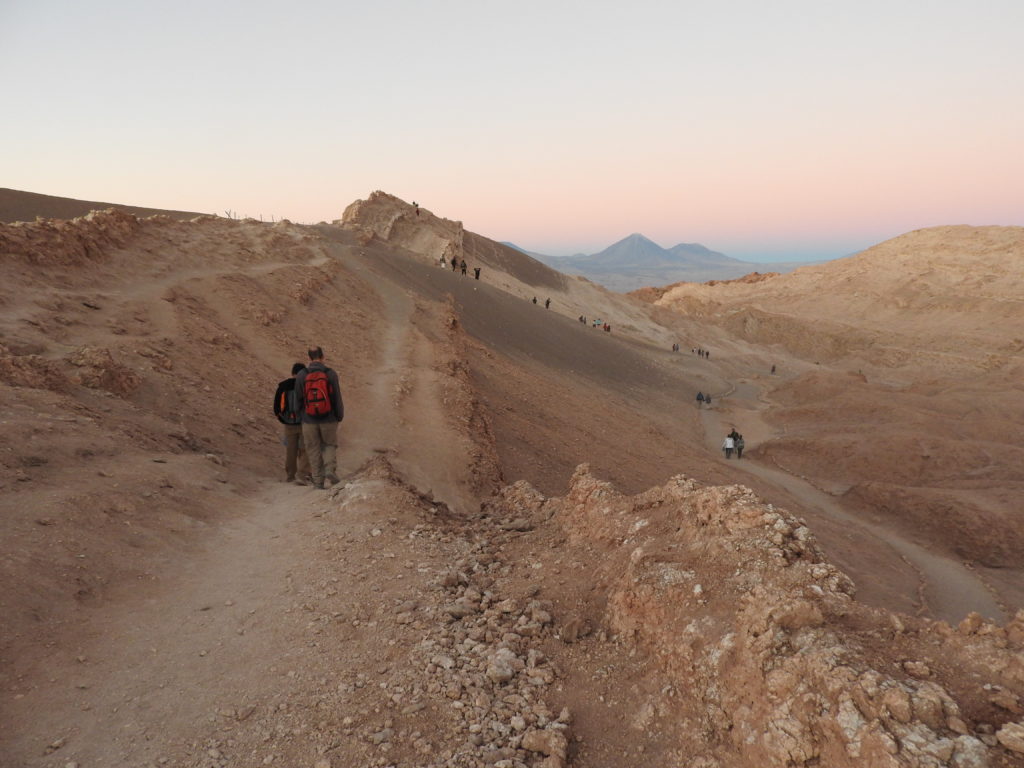 We really enjoyed this tour… the sand dunes and sunset far exceeded our expectations… all we needed now was a good night's sleep so we could enjoy the next days' tour!!!