What to do in your spare time at Aldea Luna???
It felt like we had plenty of time to fill at Aldea Luna… this wasn't a problem for us… I mean we're old people who remember life before smart phones… but for some volunteers it was a harder task… I mean WHAT can you possibly do when you're 'STUCK' in the middle of nowhere – with NO alcohol available to buy from the bar as the owners are on holiday – a 3km walk from the nearest small shop (yep, that's a 6km round trip over slippery terrain and across rivers… to a small shop to buy a beer (or a cheap carton of red wine that is guaranteed to give you a hang over)… and then bring it back to Aldea Luna and have no way of chilling it!)… , with no internet or electricity to charge your devices?!?… AND… you've arrived… having not really read the website… and your first question as you arrive is 'what do you mean there's no phone signal… no internet either?… but I can charge my phone, right?'
It wasn't a pastime we chose to indulge in, but sleeping seemed a pretty popular way for many to 'get through' the afternoons… and after lunch many volunteers chose to head off for a 'siesta'… One volunteer put in an impressive 10 hours sleep, and then another 3-4 hours siesta…obviously they'd been partying hard before they arrived at Aldea Luna!?!
We weren't interested in topping up our tans either, but sunbaking was definitely seen as an alternative to the siesta by some – probably not a wise move to wait until after siesta time for this activity as it started getting a bit chilly!!!
For us old folk, after lunch it was time to crack open the mate – yes, I've already mentioned that alcohol wasn't readily available, so mate it was… and probably a good thing, as without coffee for breakfast, we needed a caffeine fix to get us through – otherwise we might have broken the 10 o'clock rule!?! – Mate drinking at Aldea Luna was thoroughly enjoyable… I think it can deinitely win the prize for the best views whilst drinking mate 🙂 🙂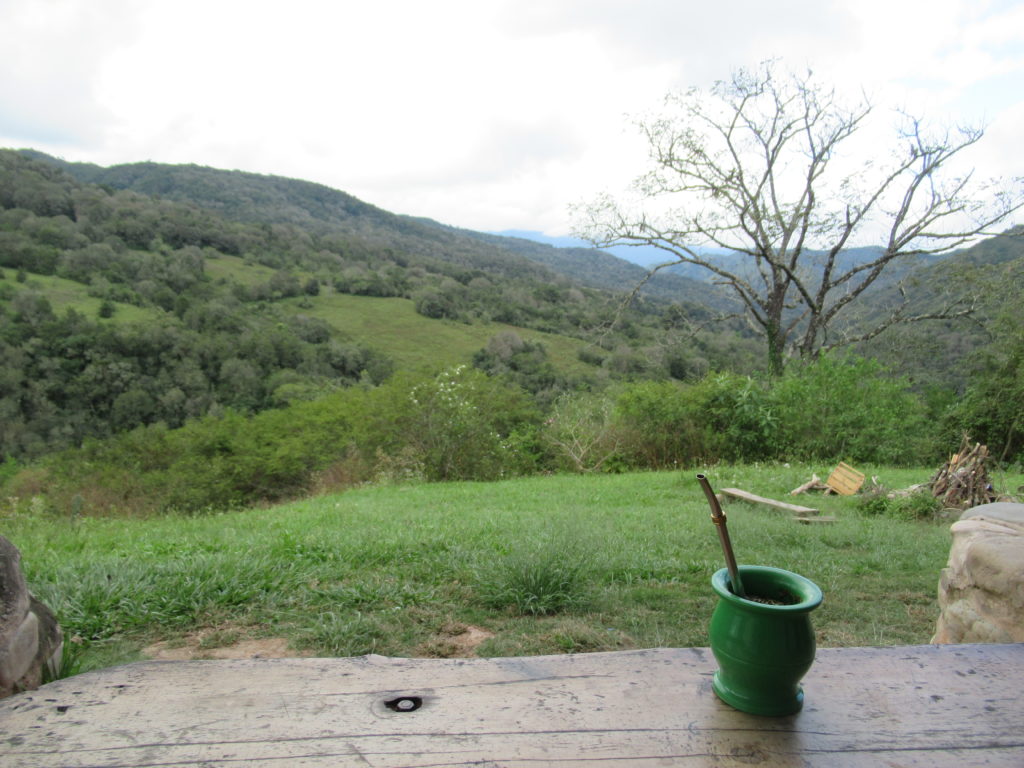 Sometimes after lunch other volunteers joined us for a bit of mate 🙂 We spent time hanging out, and chatting… sometimes in English and sometimes in Spanish… if no-one bothered moving, these afternoons changed from chatting to playing poker or cards…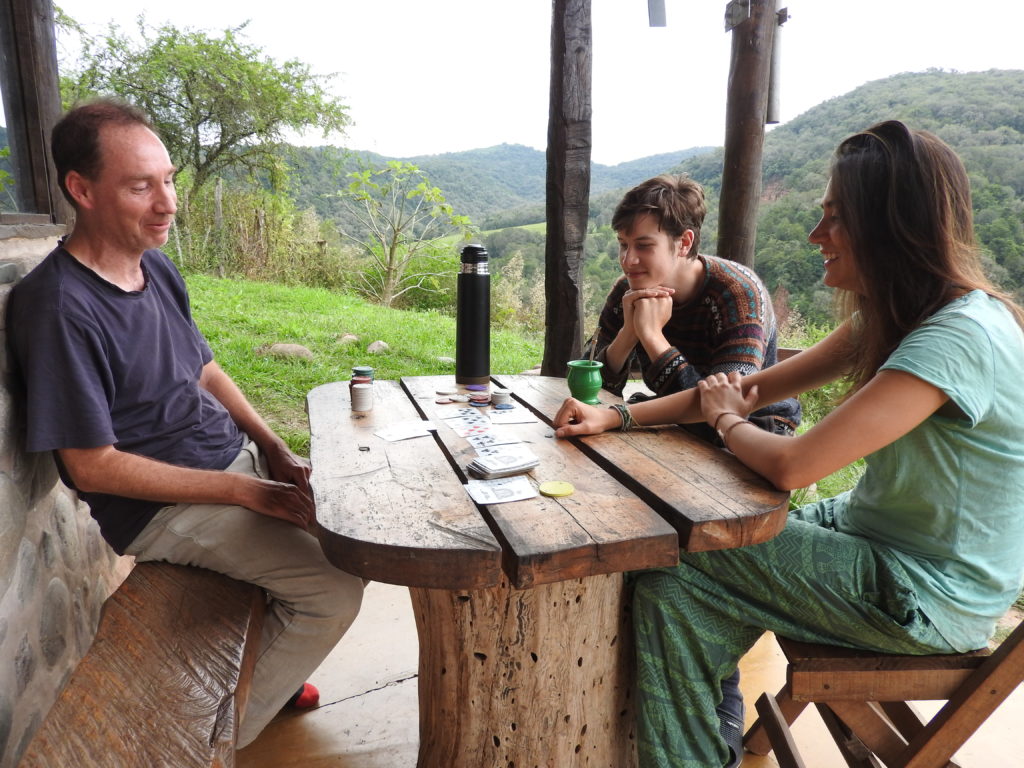 We were also partial to a bit of birdwatching – often this just meant leaving the comfortable mate drinking spot to look at a bird in a tree nearby! BUT sometimes a little more effort went into the activity! As there's a whole post coming soon on the birds of Aldea Luna (yes, I know you're looking forward to that!) I'm not going to share bird pictures with you now… instead here's a picture of a butterfly that I think is pretty beautiful!!!!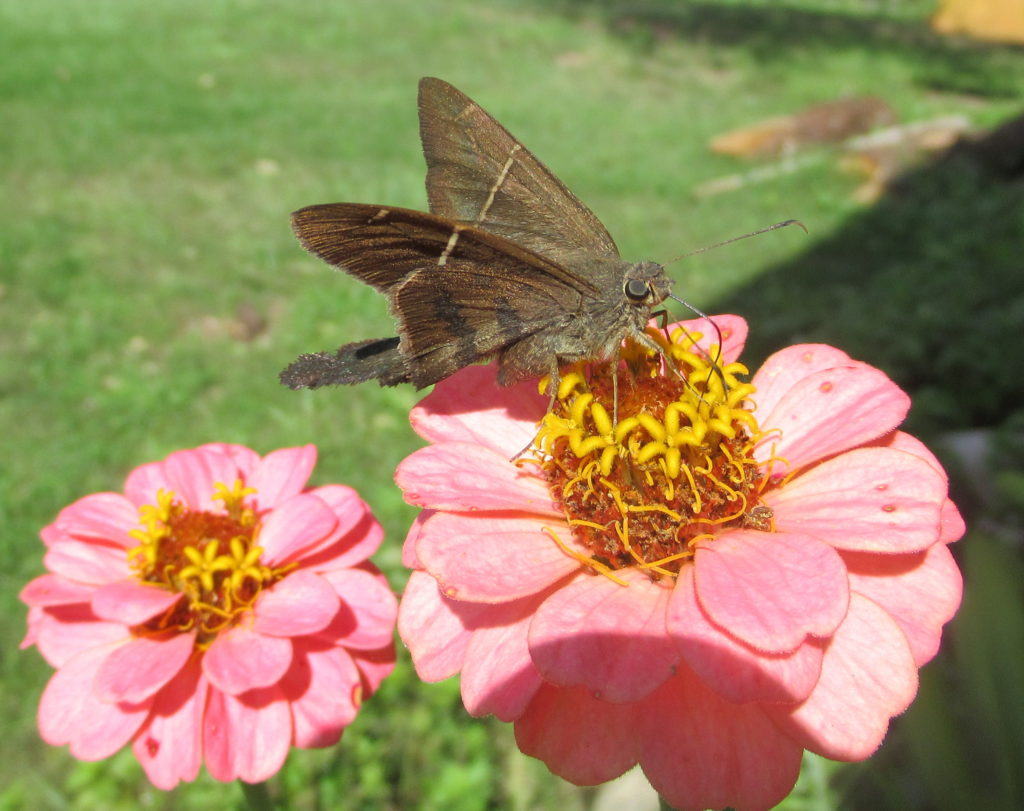 Reading was also a pretty popular activity at Aldea Luna… there was a library of books to choose from… so as long as you stayed long enough to finish the book you picked you couldn't go wrong!!!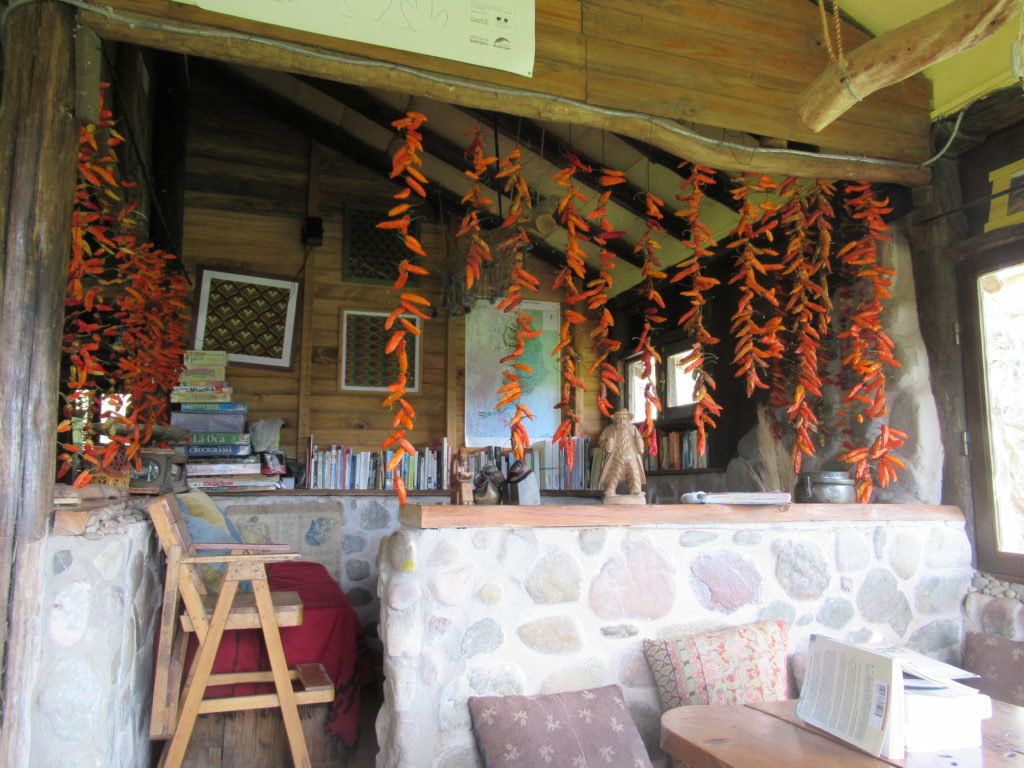 Trail walking was the final activity available for volunteers on their afternoons off… this I have to say was of limited popularity…. with the trail to Punta Alta being an exception  – it was the only trail that seemed even vaguely popular – could this be because it came with a vague promise of a phone signal!?!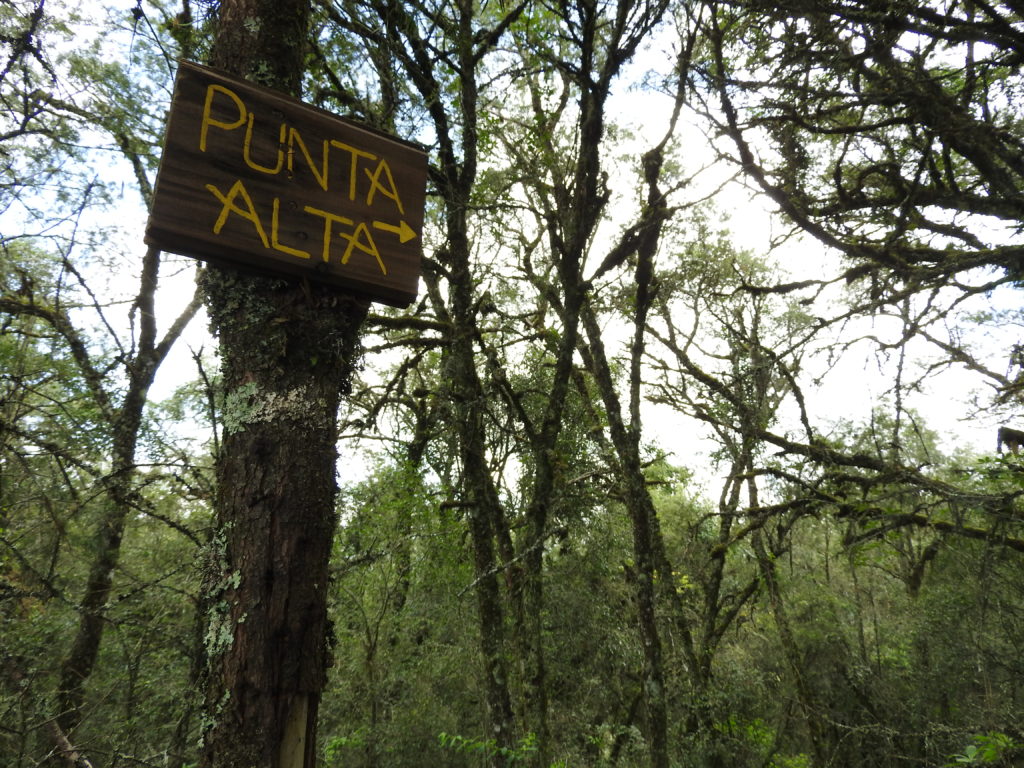 PB and I liked walking the trails on our afternoons off… yes we too went to Punta Alta… but I think we were the only volunteers (during our time there) that undertook the trail with a camera in hand and no mobile phone in sight!!! We could have done with a 'cow scaring device' though… We walked a couple of the other trails too… and found a perfect spot to chill at 'sunset point'… even on a cloudy day with no sunset  it was a great place to chill with pre-dinner snacks that we took into the jungle and a glass of wine…yeah right… but a girl can dream… snacks and water it was!!!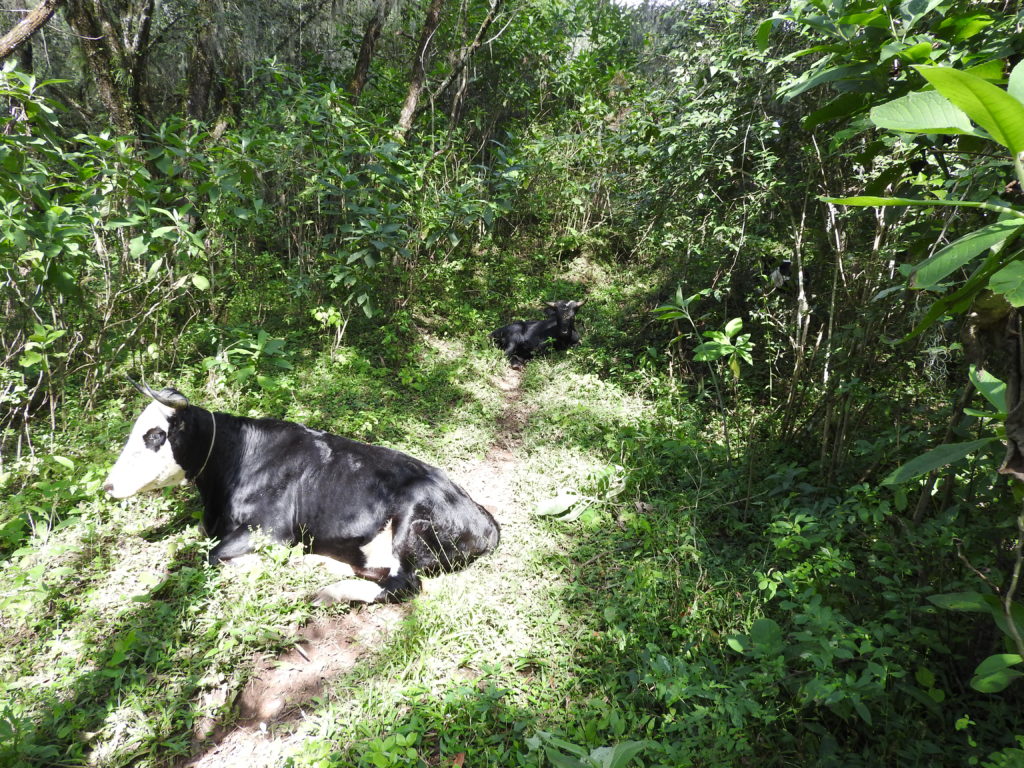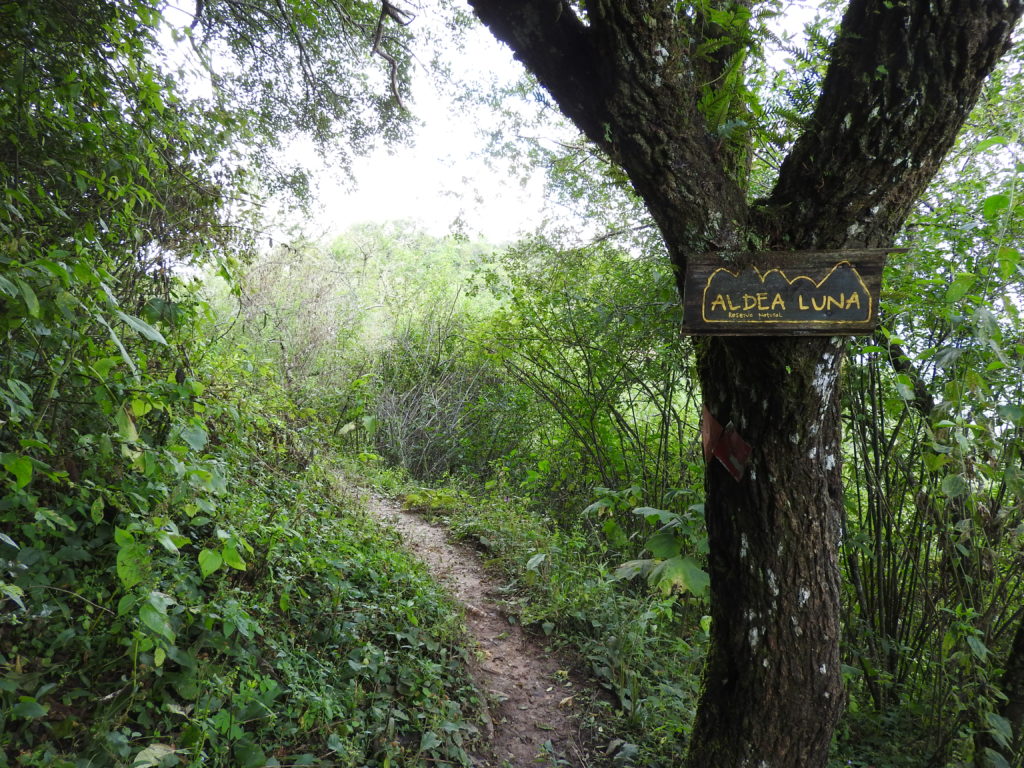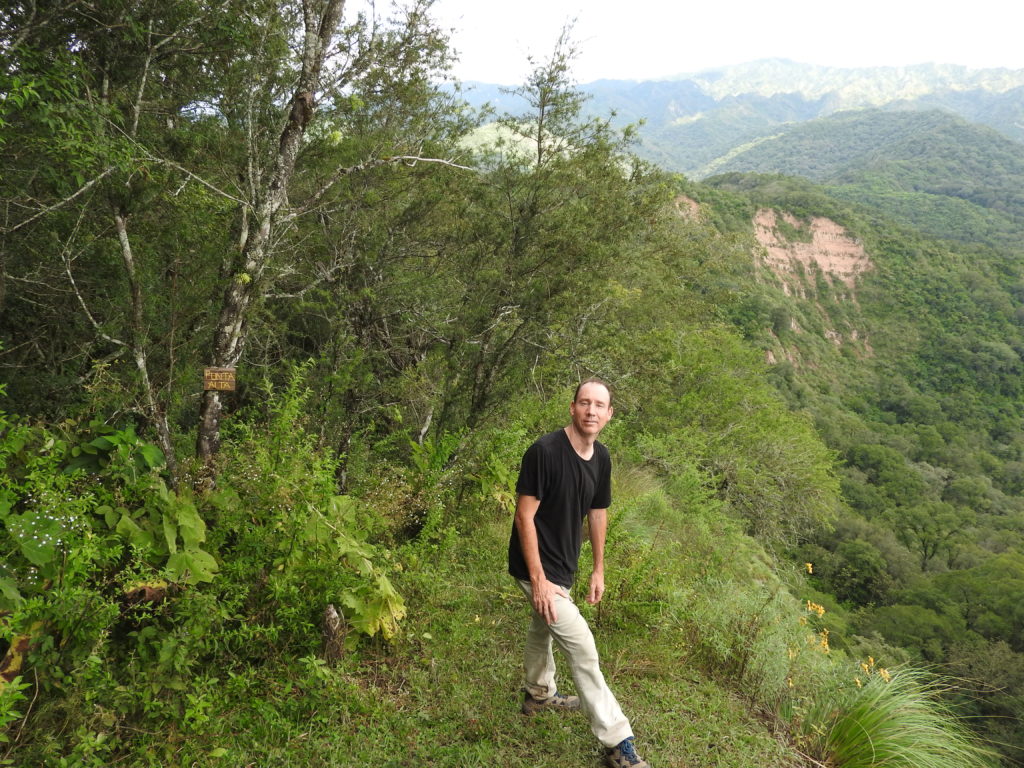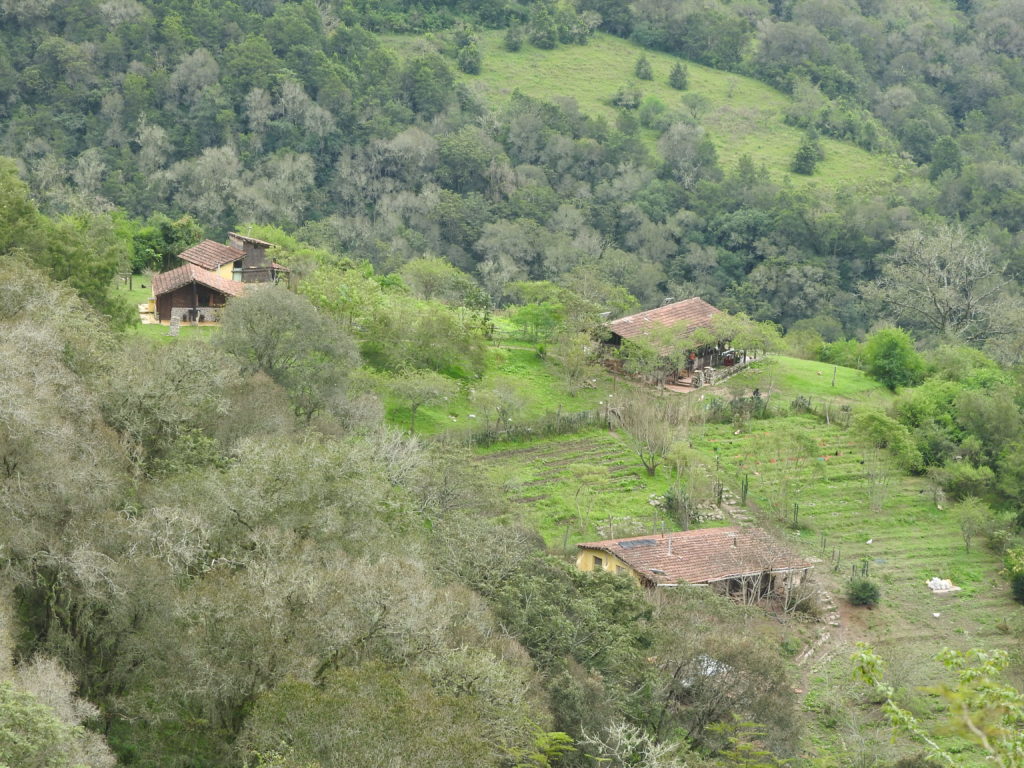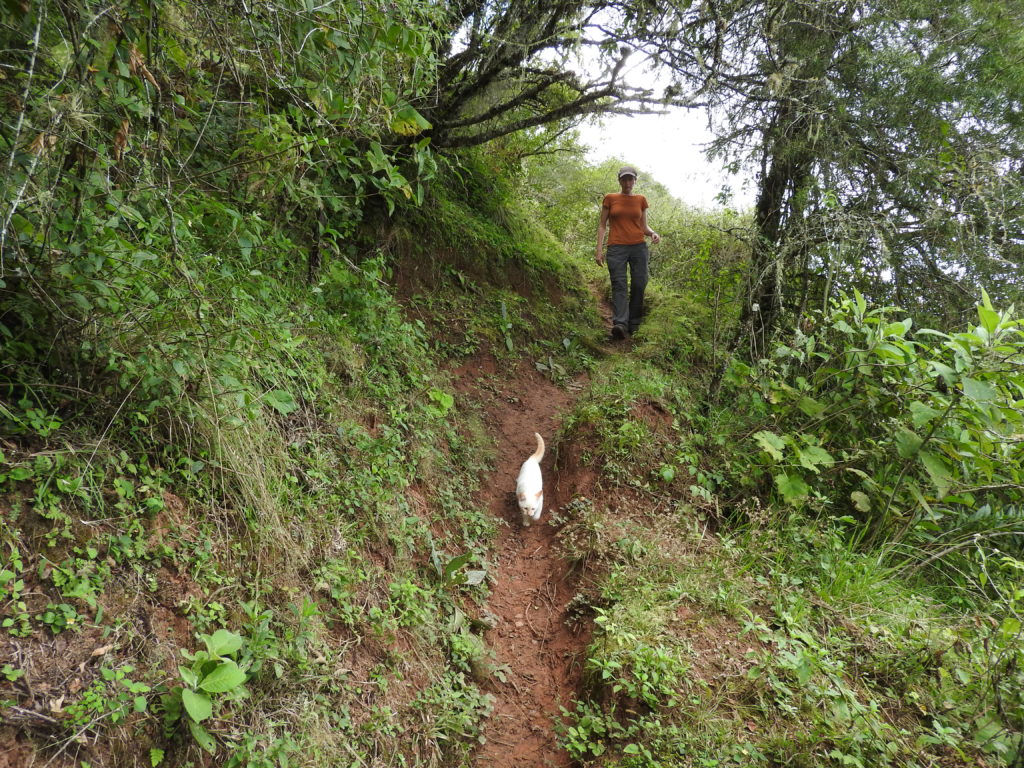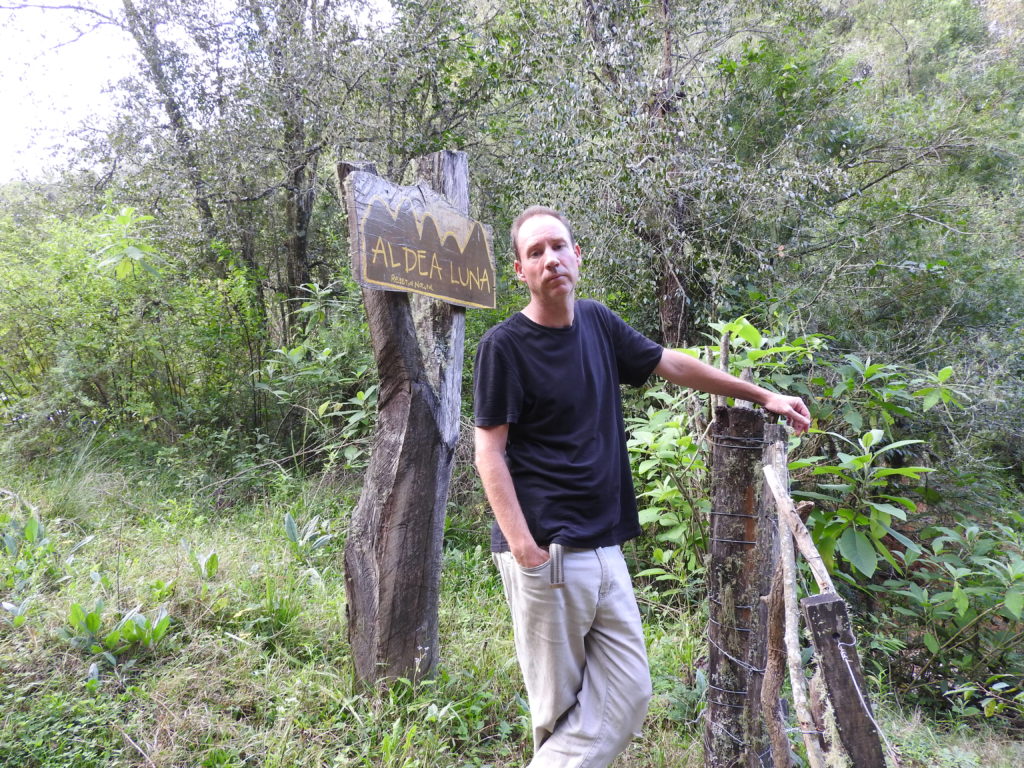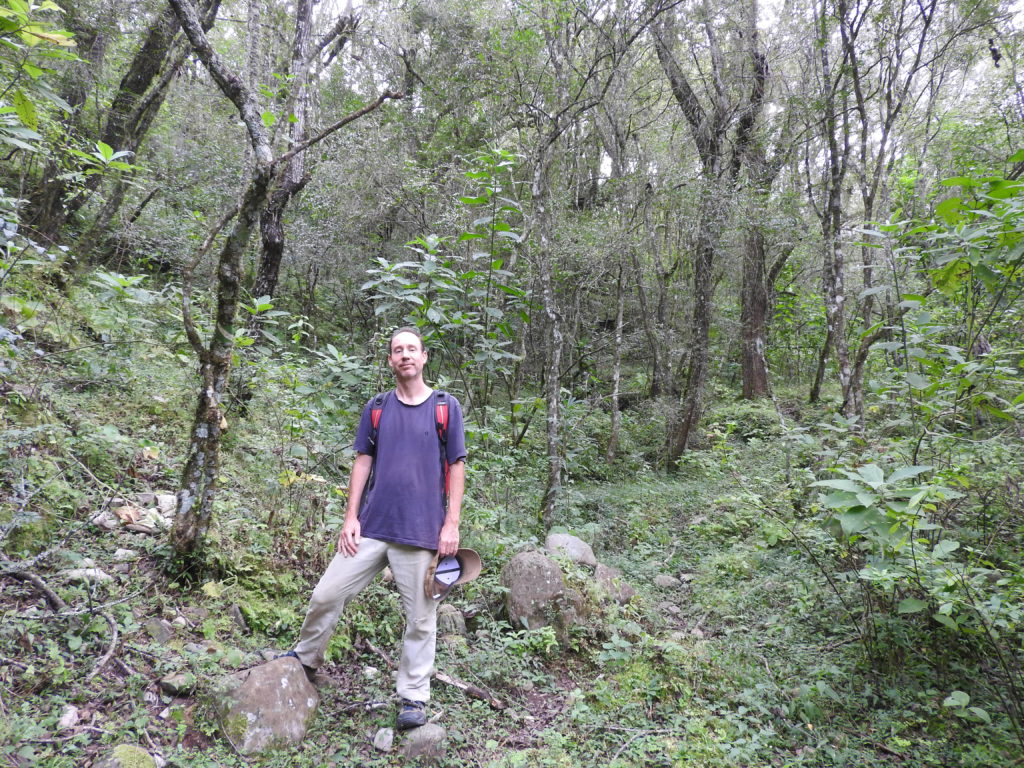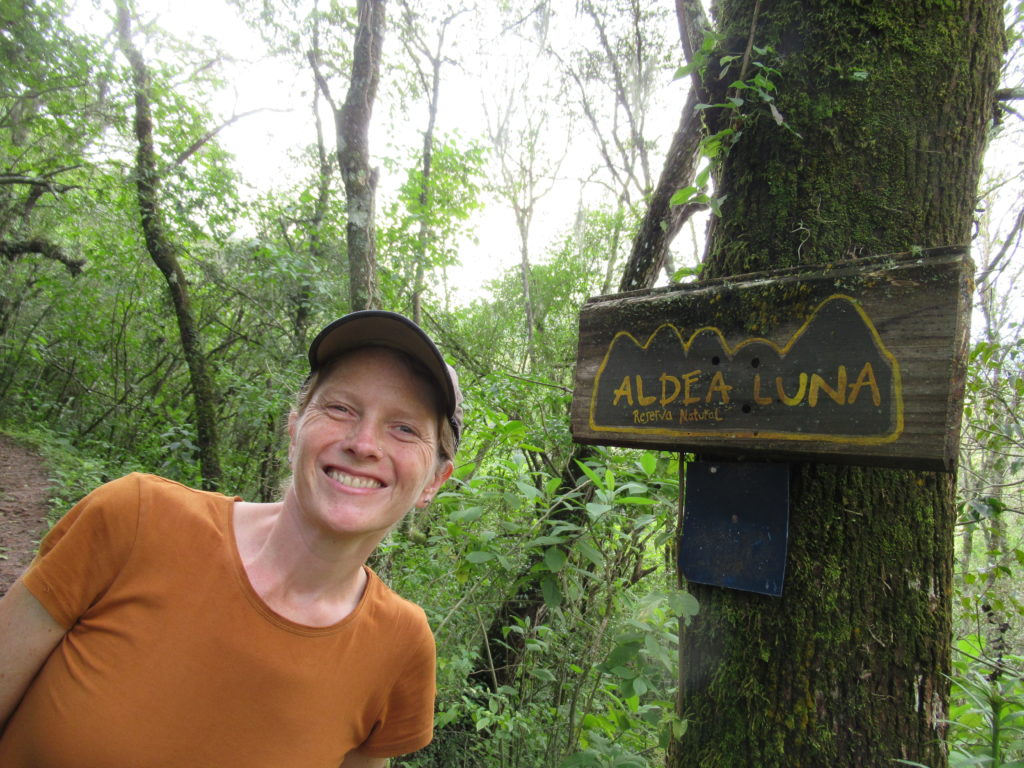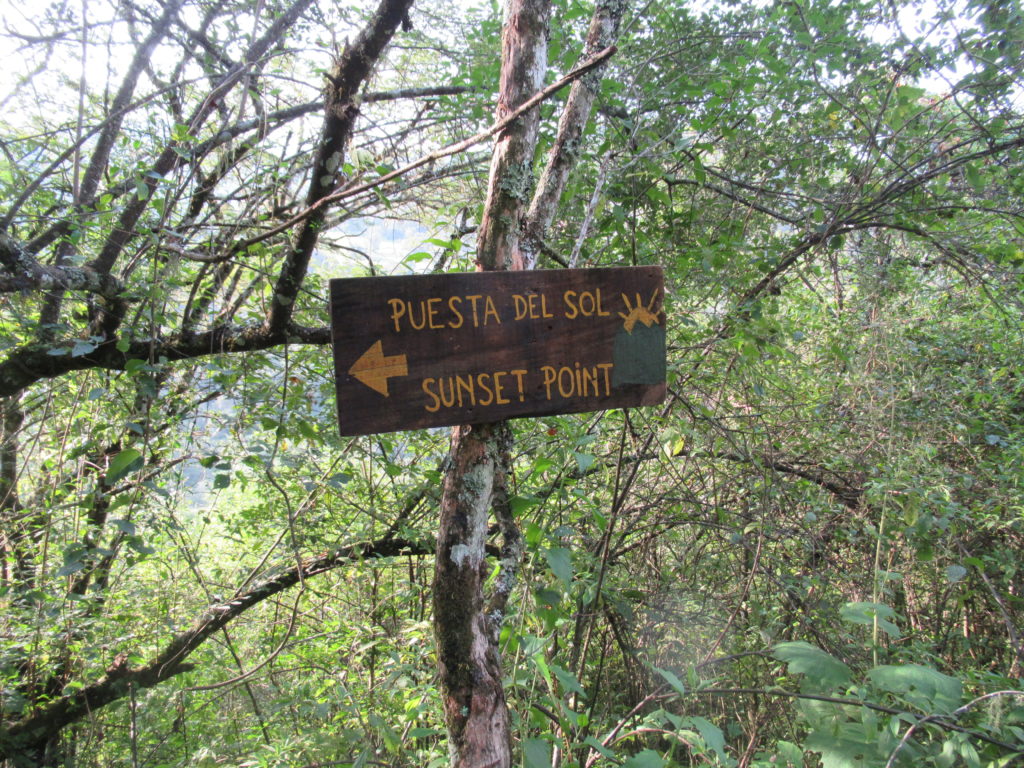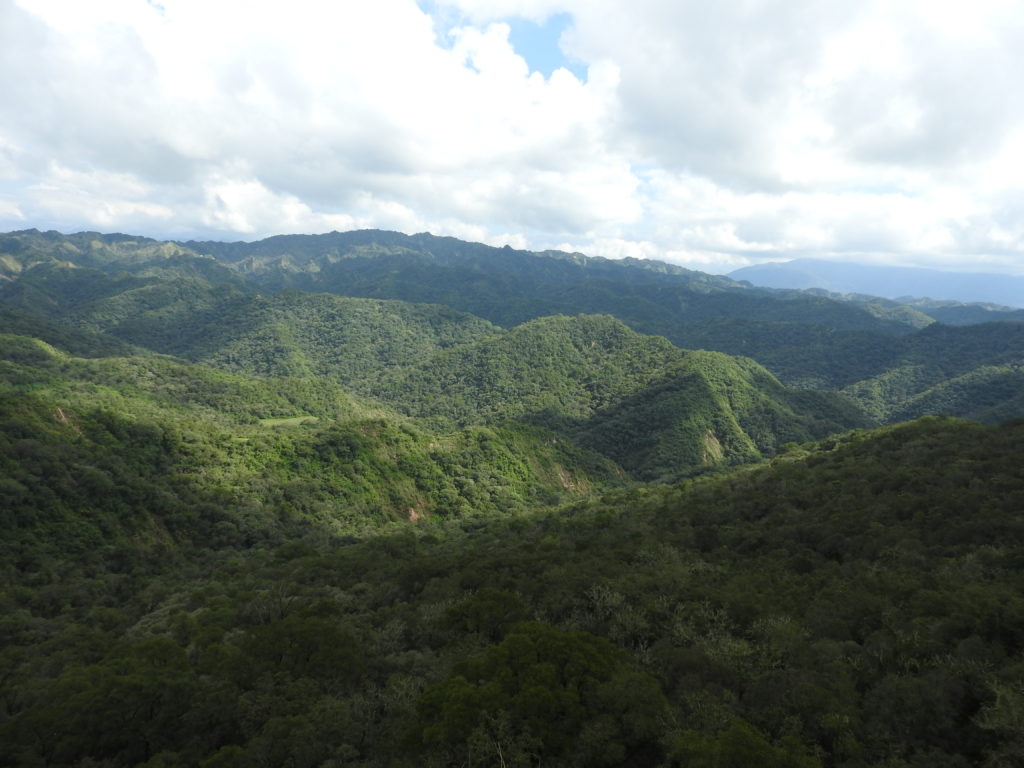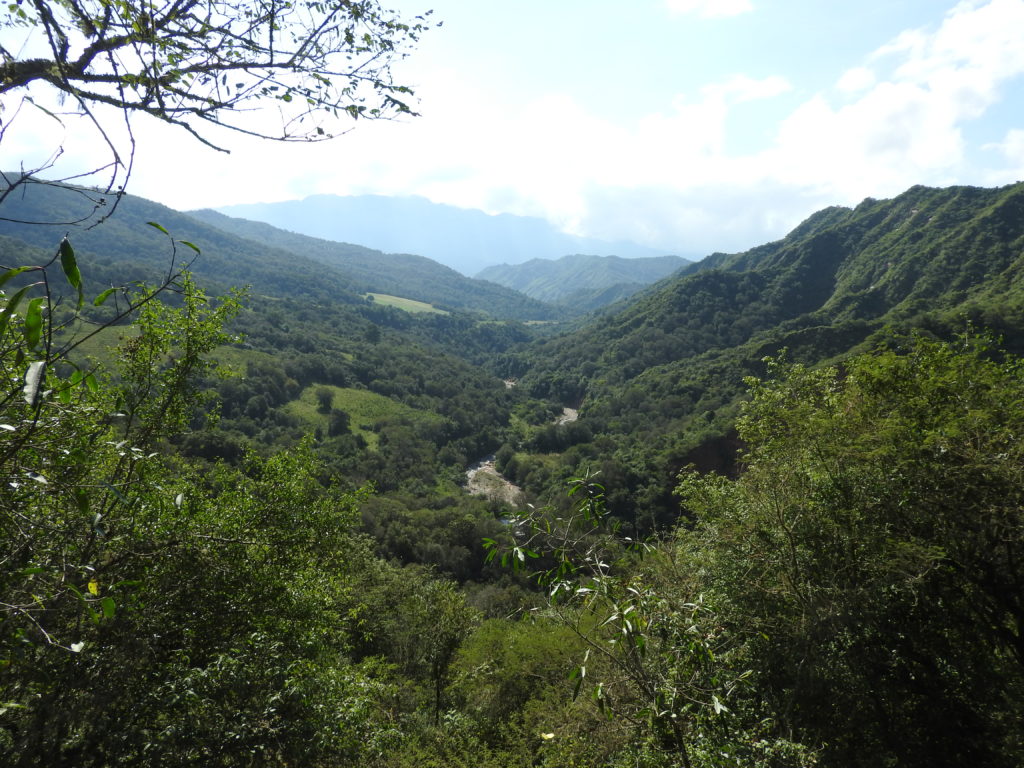 Most free time came after lunch… but for early risers(!?!) like PB and I – being in bed at 10pm, getting up by 7am suddenly became no drama! – we had free time before brekkie too!!! There wasn't a lot to do… but the views over the hills as the sun rose were pretty magical, and managed to entertain us until it was time for brekkie 🙂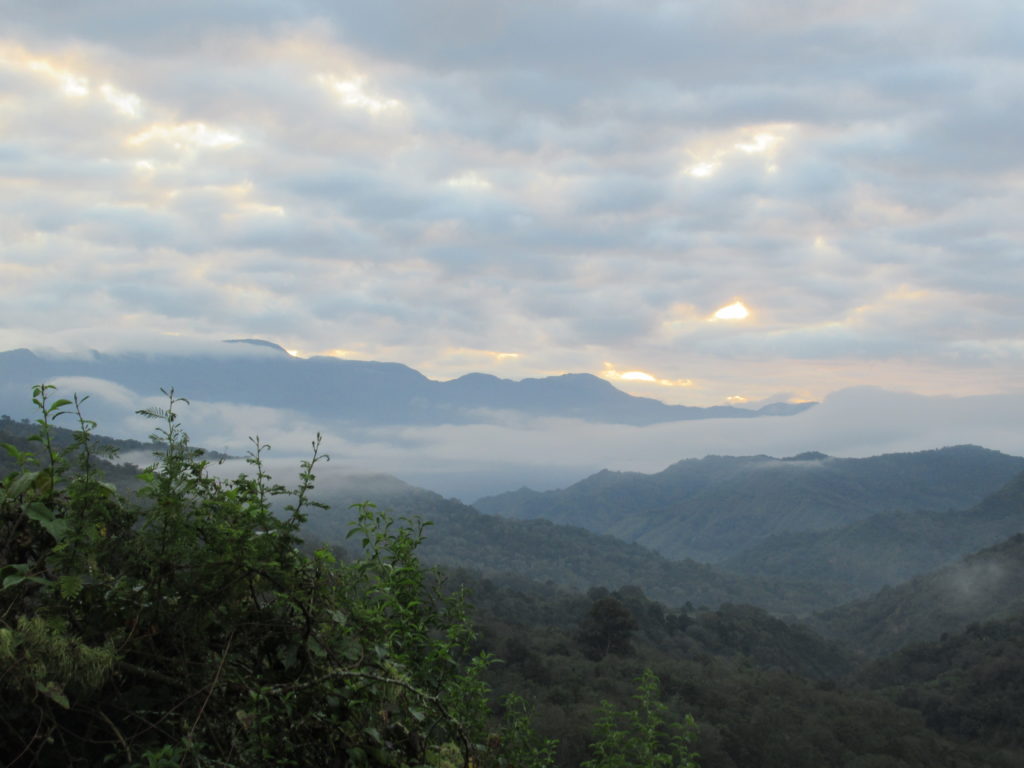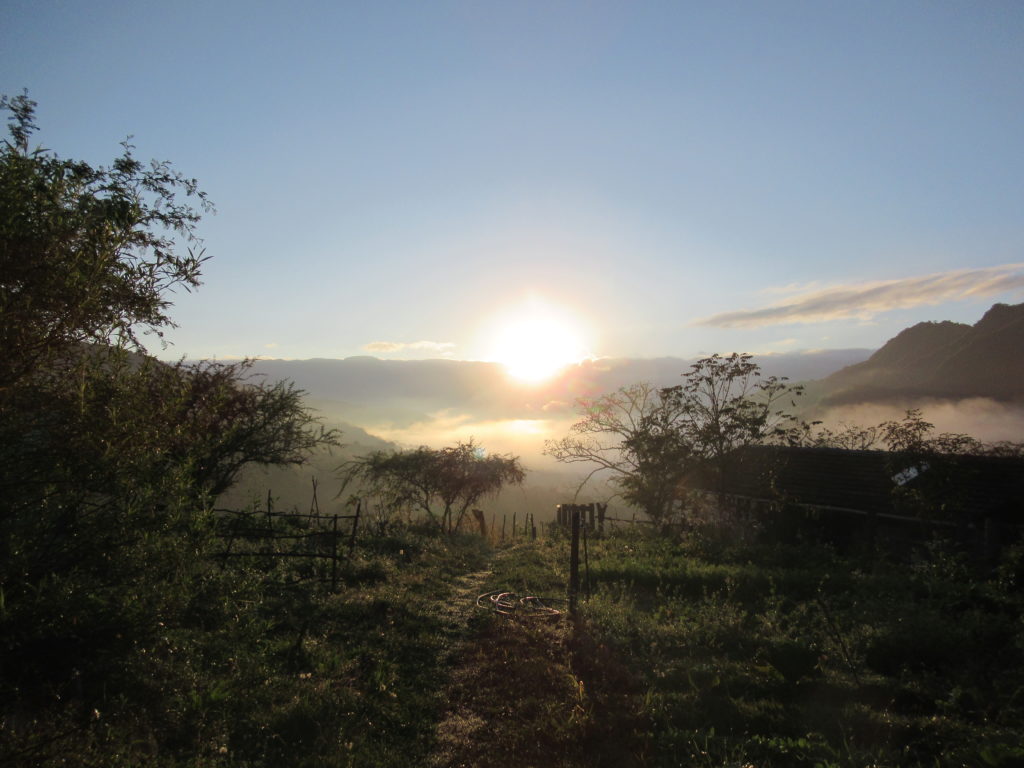 What can I say… there was heaps to entertain us in our free time at Aldea Luna AND being without internet was actually a refreshing change :-)… The friendly Aldea Luna cats and dogs were also excellent relaxation therapy…