While we were in Samaipata we took a day tour to Amboro National Park.
The park has a lot of birds and wildlife, but you pretty much never see them – so we were going mainly as a nice trip out to walk in the mountains and see the famous 'giant ferns' (the part of the park near Samaipata is known for its giant ferns).
It's quite difficult in Bolivia to get anywhere remote under your own steam, as usually a 4WD drive is required – so generally you have to take a tour – in this case we signed up for a 3-5 hours walking tour in the park. When we turned up at the office, the two other people on the tour had cancelled – so it was just us – but the tour company let us pay the same price as if there were four people (the usual minimum).
So we got our own personal tour 🙂 Actually though, the guide (who I think was the tour company owner's husband) brought his son along as well (I guess he was around 11 years old). In the end it was a very nice, relaxing tour.
I wouldn't say that we were amazed by the scenery, and the tree ferns were not a lot different from the ones in Australia – but it was good to get a bit of walking in, and the guide and his son were really nice. So all in all we had a very pleasant day in the park.
The tour started with a drive up a big hill to the entrance of the park.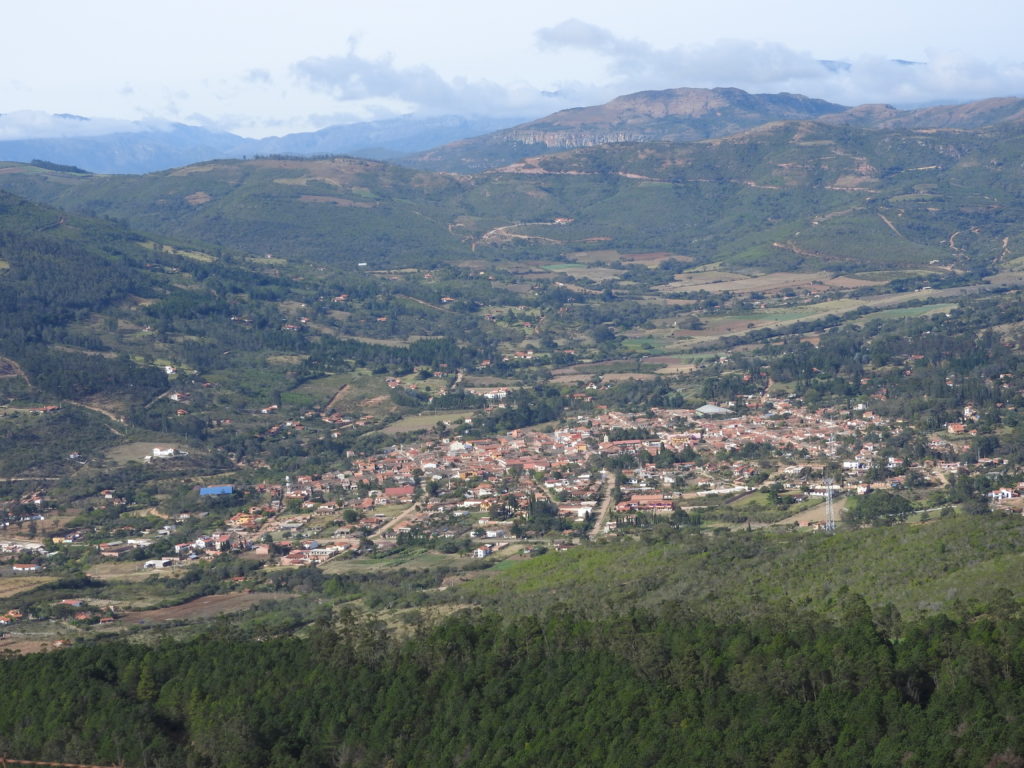 Once at the park, we spent around five hours doing a loop trail through the forest which took us past a few clearings with viewpoints and some areas with giant ferns. We didn't get much action in terms of birds and wildlife though…
There's not much more to add really, so here are the pics…