On arrival in Trinidad it felt like we'd crossed a border, and were no longer in Bolivia… it was steaming hot at 9:40pm, mototaxis were at every turn, and nothing seemed familiar at all…
The bus station was on the edge of town… we had planned to walk to our hostal… but that was when we thought we were arriving at around 6 or 7pm… mototaxi drivers were calling out to us 10 BOB ($2 AUD) for a ride to town…were they mad???… how could I travel to town on a motorbike taxi with a BIG backpack of 55litres AND a day pack without falling off… balance isn't my thing on a good day – this felt like a recipe for disaster!
We called upon the help of a security man at the bus terminal instead… he managed to find us a real taxi to whisk us to our hostal… all was good in the world again…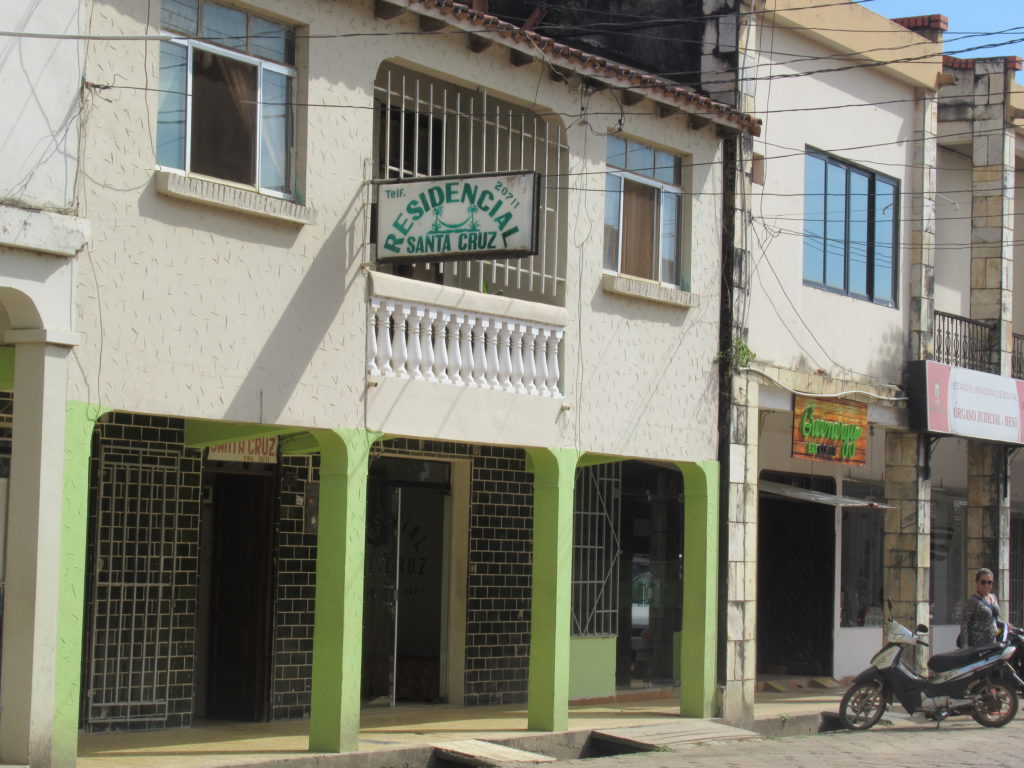 Trinidad had a pretty slow pace… which worked for us 😉 We were entering the working world again the next day – well working in return for cheap accommodation (we were heading to another place to volunteer) – so a day at a slow pace seemed ideal.
We tried a Bolivian speciality for breakfast… picante pollo (spicy chicken) salteña and a glass of chicha (non-alcoholic variety)…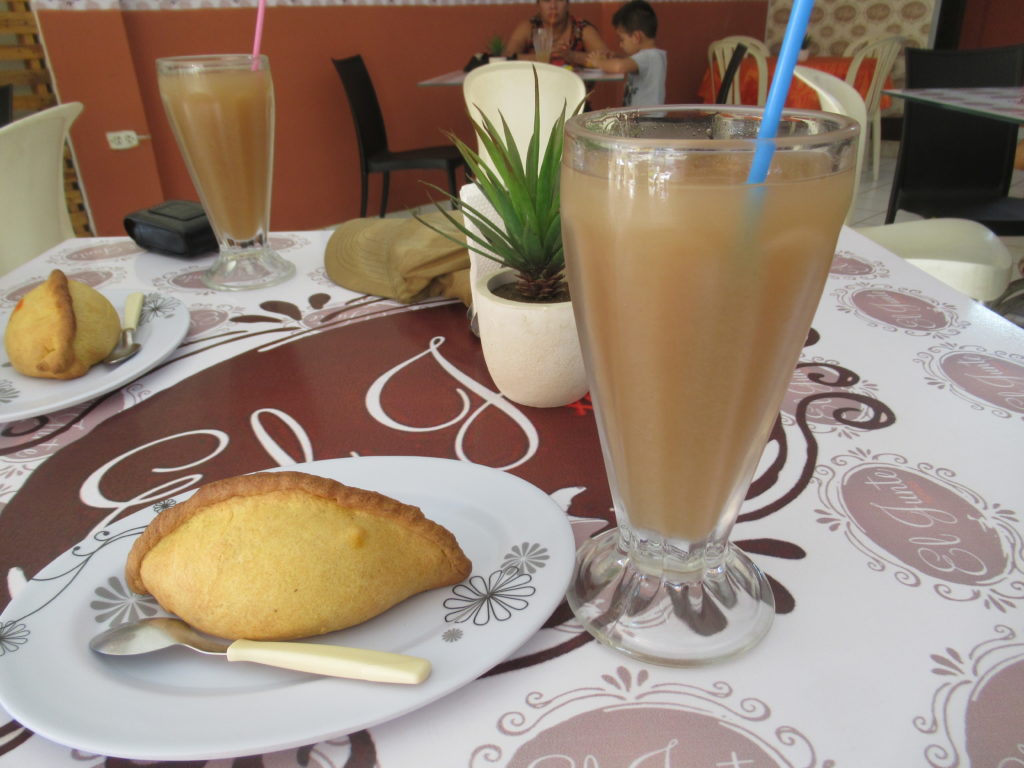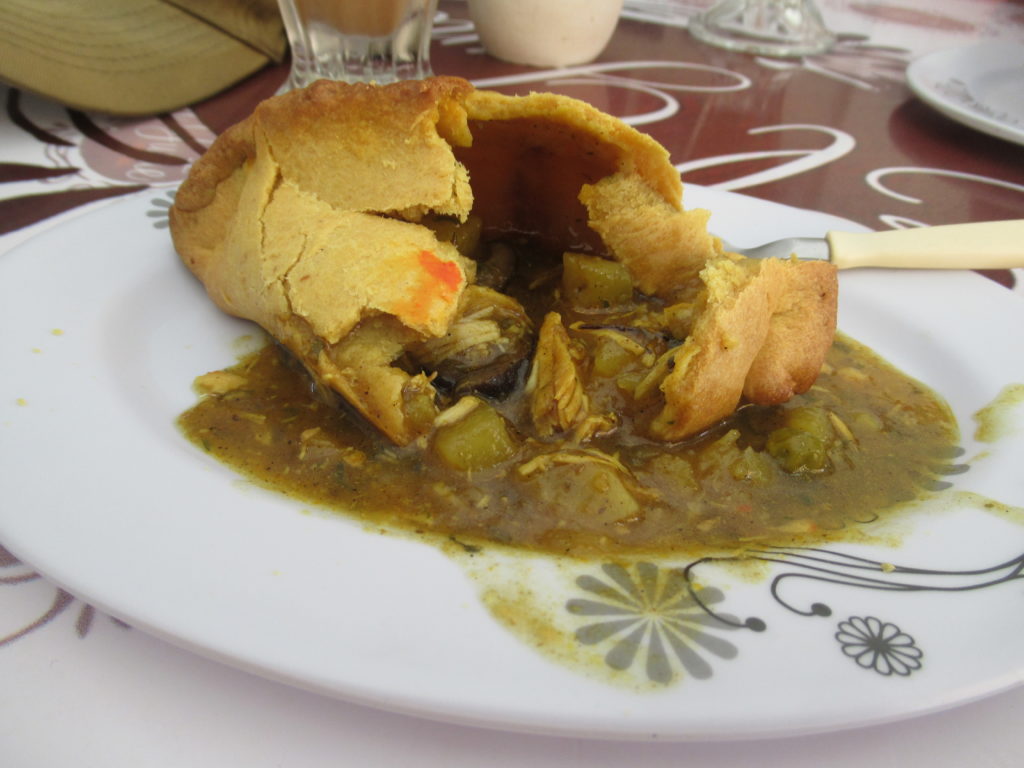 The main square in Trinidad was really nice – home to Trinidad cathedral and a relaxing tree-filled area with benches in the shade 🙂 It is also home to SLOTHS… I kid you not… a family of wild sloths live in the main square – now how cool is that 🙂 The problem is that it's not very easy to spot the sloths – they hide high up in the trees and are rarely cooperative to tourists wanting to take a picture… BUT I'm happy to say that after hearing a rustling in the tree behind where we were sitting, we looked up and saw one 🙂 🙂 It wasn't the best sighting in the world, but enough to make us excited 🙂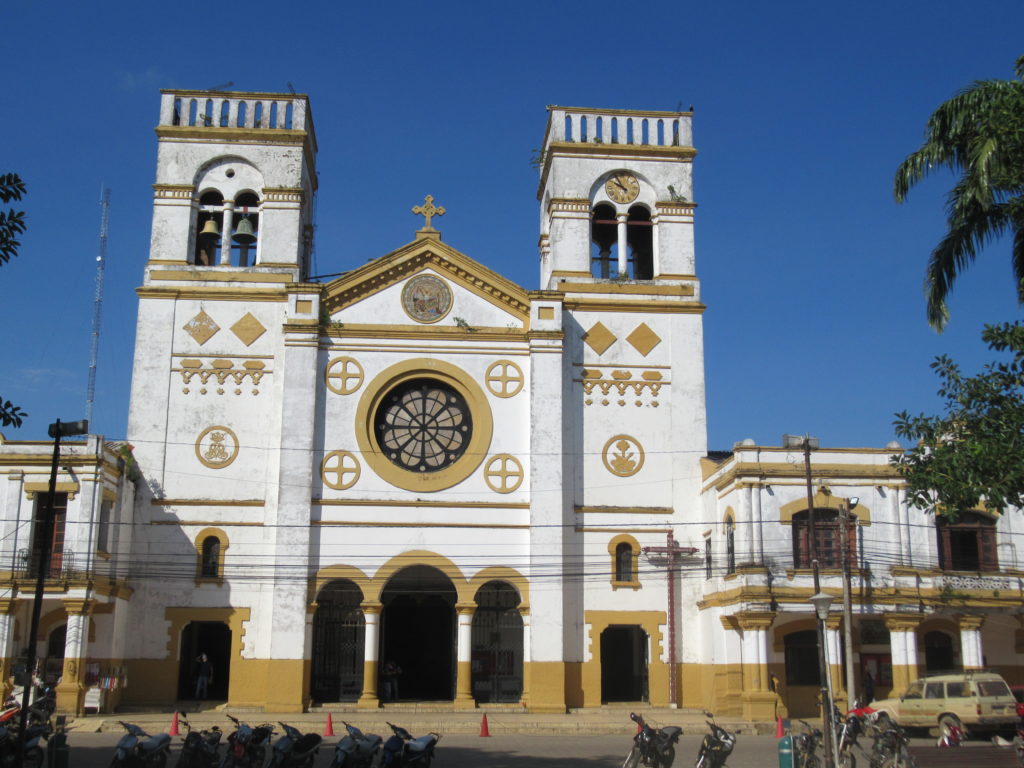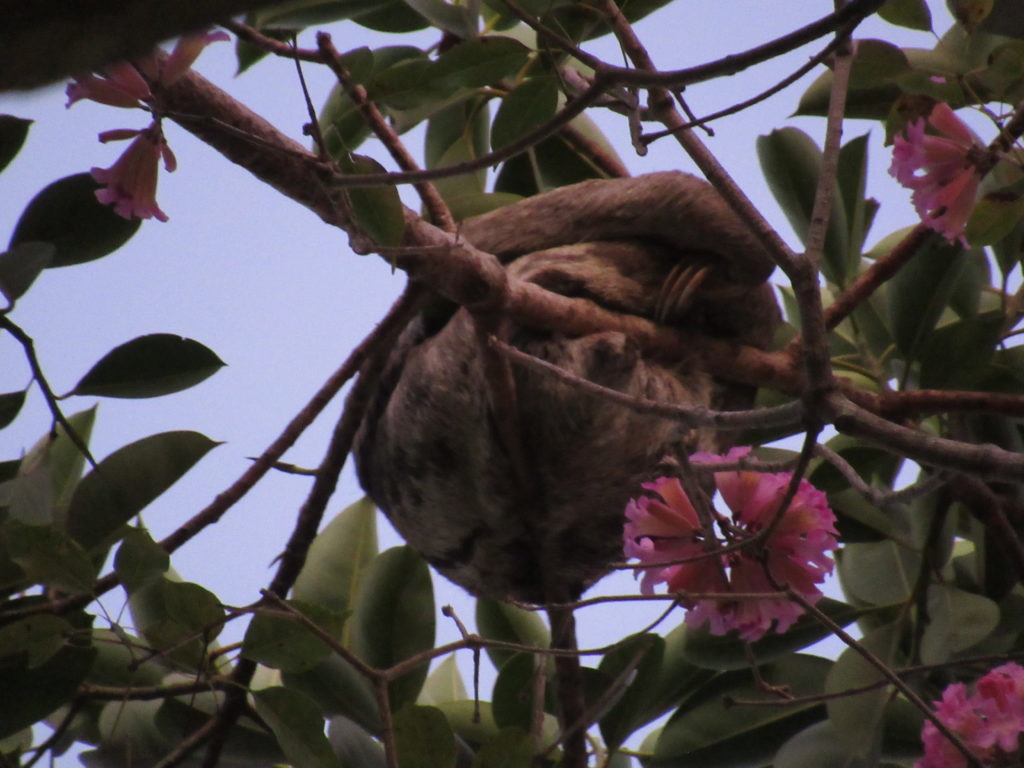 We liked Trinidad – any place with a resident wild sloth gets our vote 🙂