So…. what do you think Bilz and Pap are?
a) The names of General Pinochet's favourite pet dogs.
b) The two most popular brands of washing powder in Chile.
c) Indigenous swear words that are commonly used by Chileans.
d) Soft drink brands.
Yes… the answer is…..
A)
Ha ha, not really…. of course it's D), and in fact everywhere you look in Chile there are mysterious signs with the words BILZ and PAP written all over them. You can pretty much buy these soft drinks everywhere – Chileans love them, and they are actually one of the oldest soft drink brands in Chile!
Bilz was invented in 1905 – yep, pretty old…and Pap came in 1927 – so they have history! Bilz was invented by a German by the name of 'Bilz' – so he wasn't very imaginative really was he? And Pap was named because it is 'Papaya' flavoured… yeah, also not very imaginative… but you don't get prizes for imagination… only for taste!
So… how do they taste? Well, Bilz tastes OK actually – it's apparently grenadine flavoured, and although it tastes a bit artificial, it's not TOO bad in my view – I have been know to order it outside of a mandatory 'tasting' session… Pap is crap I reckon – no need to drink it….
I'm sure that you would like to take a look at these delicious Chilean drinks…..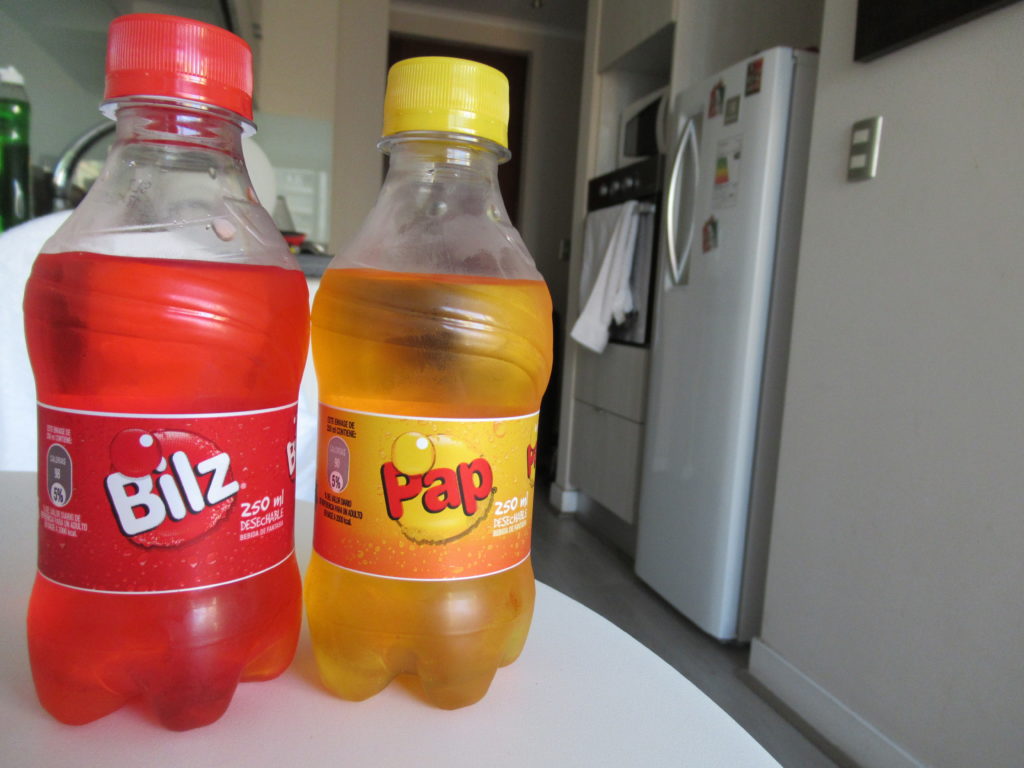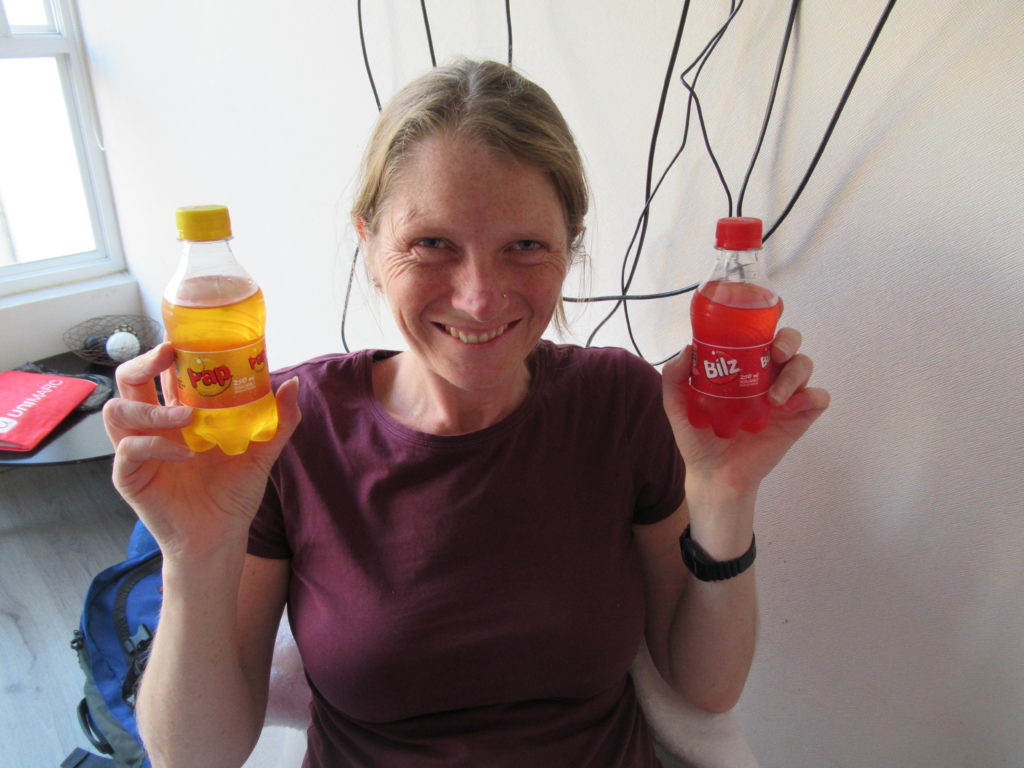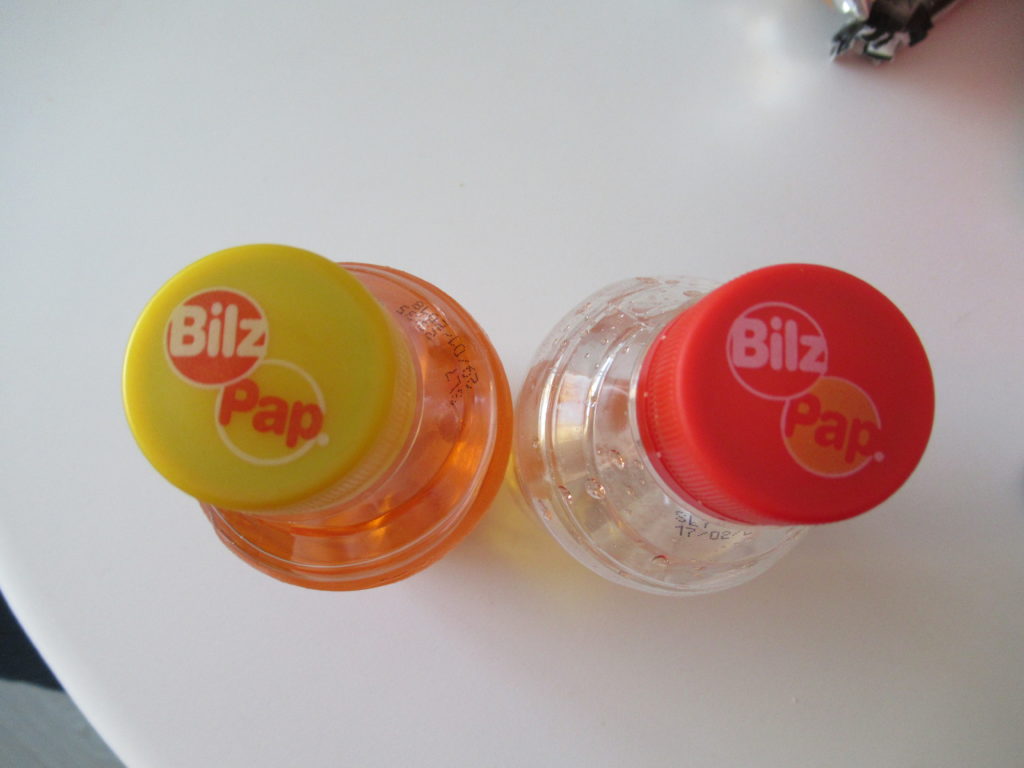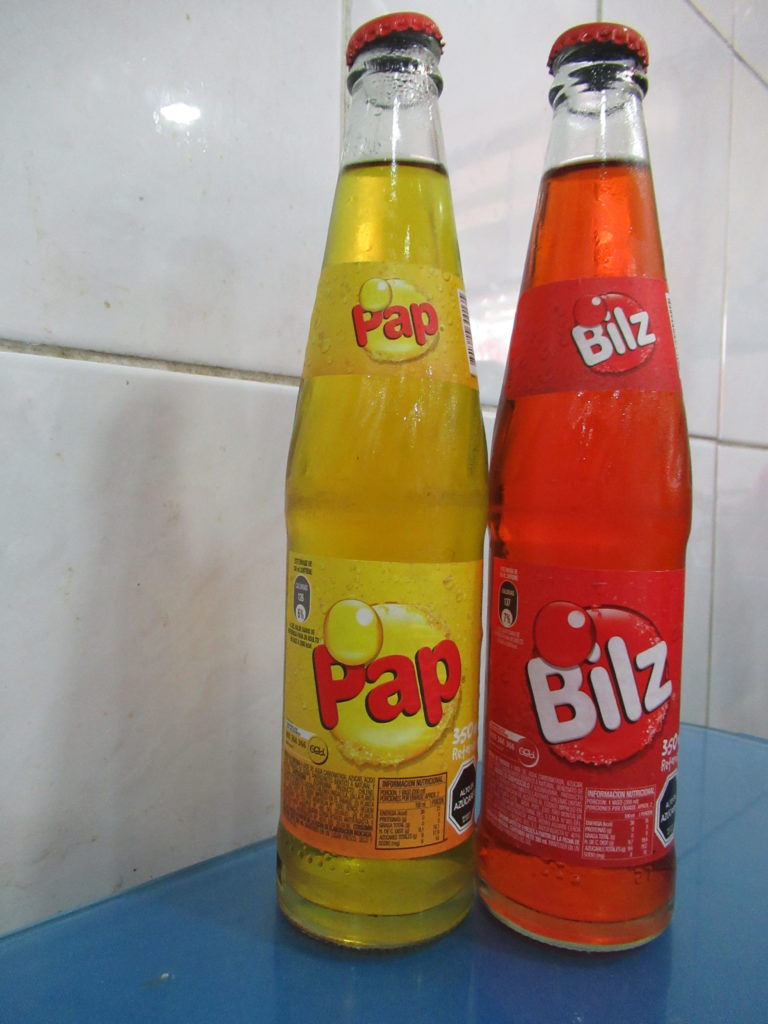 BUT…. the presence of red and yellow bottles, cans, and advertising materials was not enough…NO… they actually created some fictional characters to go with the drinks?!?!?
Bilz y Pap also refers to the extraterrestrial red and yellow characters, "Bily Bilz" and "Maik Pap" used in commercials, print advertising, and on the Internet to promote the soft drinks.
YES – you know that you really want to see what Bily Bilz and Maik Pap look like, don't you…. here they are!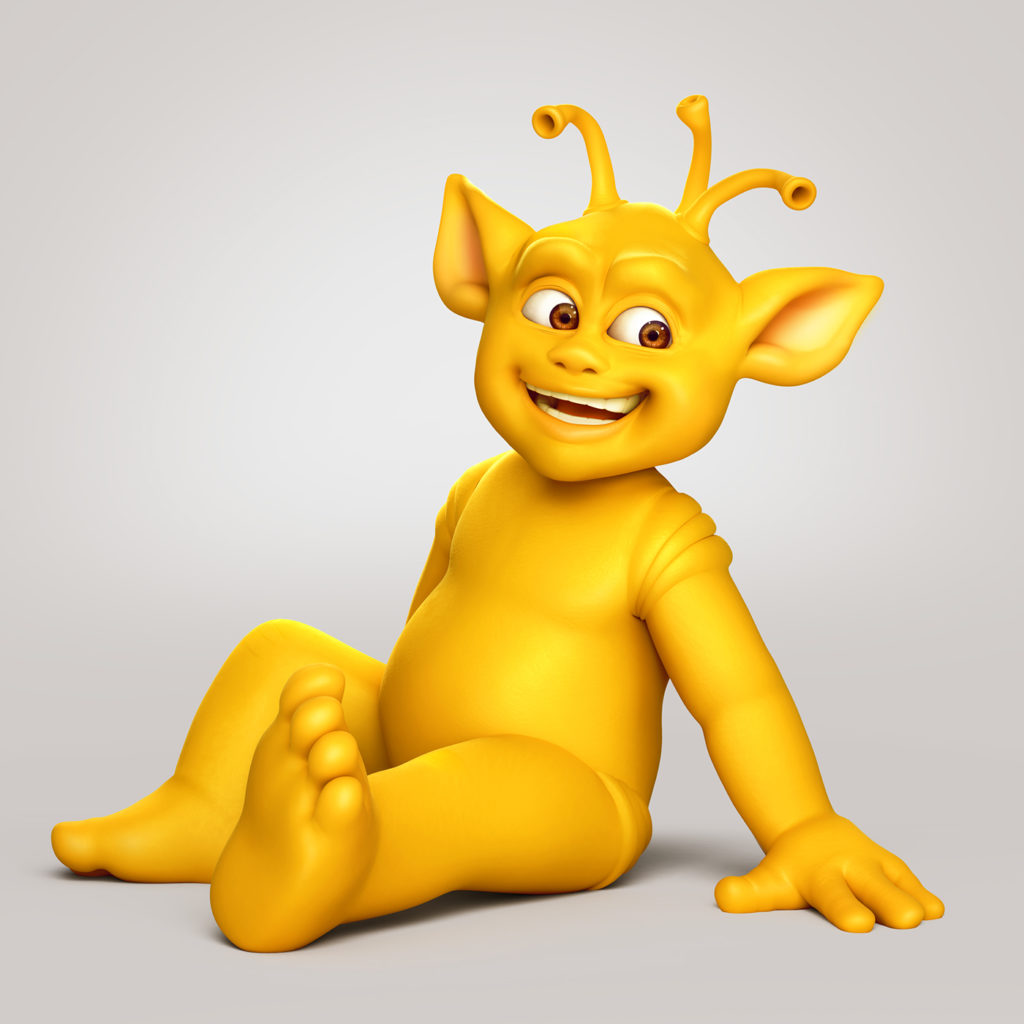 I will leave it you to guess which one is which………… 🙂