Now don't pretend that you are not interested, or that birds are 'boring' – of course they are not. And also of course we are still making our bird sighting lists – we just got a little behind because in Argentina they all look the same (not really I guess) and we were having trouble identifying them.
Anyway, we finished the Chile bird list and here are the rest, these were all around Valparaiso and Viña del Mar
10) Fire-eyed Diucon
11) Red-legged Cormorant
12) Peruvian Pelican
13) Neotropic cormorant
14) Turkey vulture
15) Chilean Mockingbird
16) Peruvian Booby
17) Blackish oystercatcher
18) Inca tern
19) White winged coot
20) Grey gull
21) House sparrow
22) Monk parakeet
Now I know that you really want to see an Inca Tern right? And probably a row of Peruvian Pelicans as well? (Sounds like we're in Peru – we aren't) Well here you go…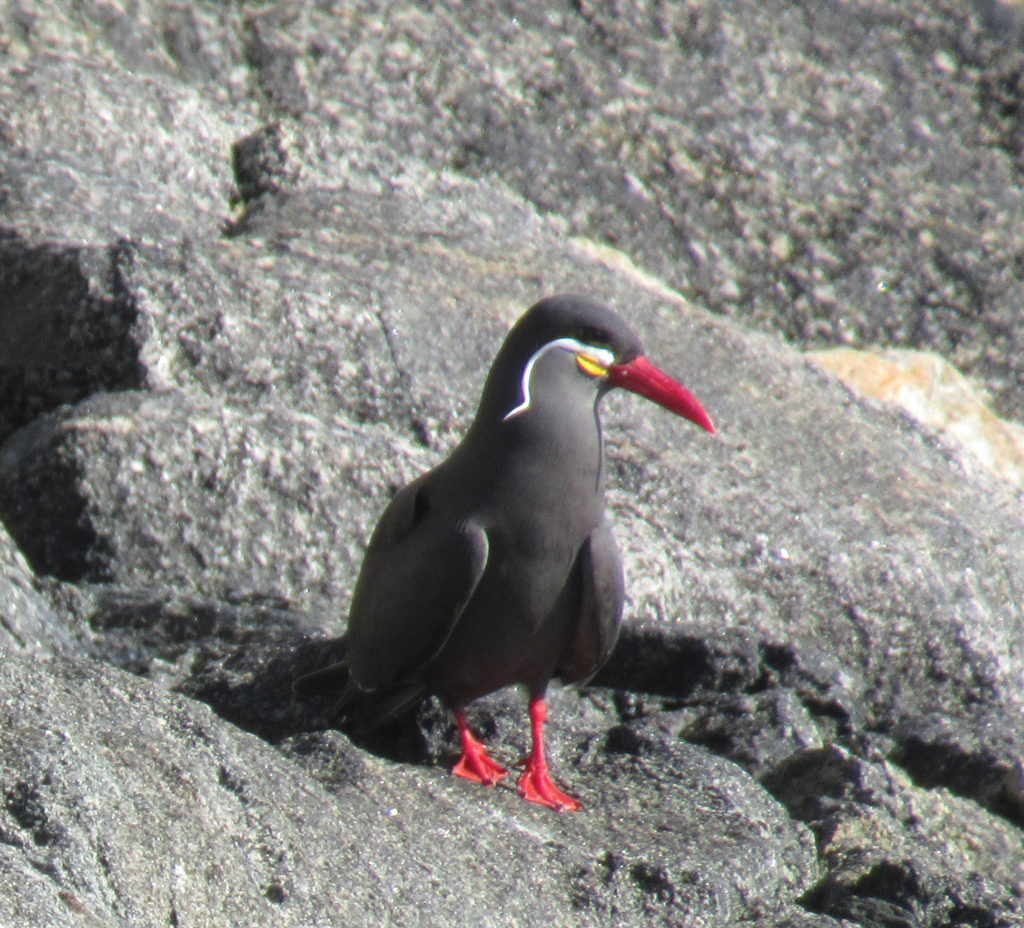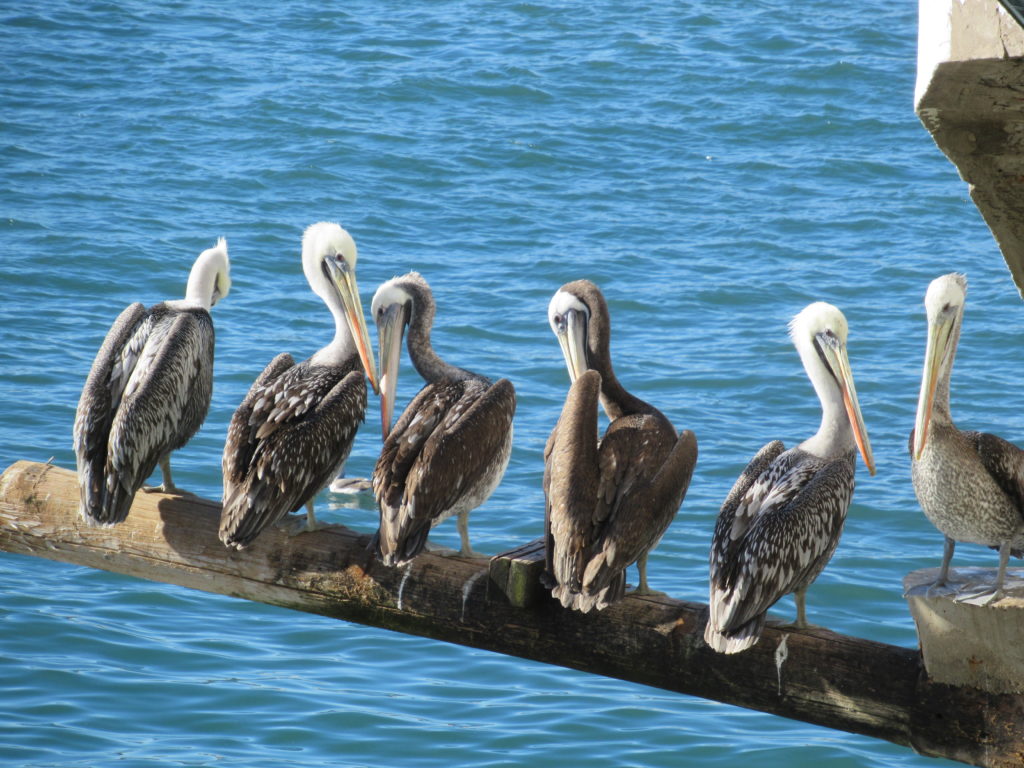 And as a bonus, here's some Monk Parakeets in a tree – YES!