Breakfast in Brazil was so GOOD – it deserves its own post! Pretty much everywhere that we stayed provided an awesome brekfast, and any online reviews by Brazilians about any hotel or hostel always mentions the breakfast first. Yes, Brazilians take their breakfast seriously!
The Portuguese for breakfast is café da manhã. Well, to me that looks like 'morning coffee', which led us to believe for the first few days in Brazil, that all the online reviews in Portuguese were praising or dissing the coffee, not the breakfast.. We were very pleased to see the passion for coffee, and were actually a little disappointed to figure out that they were talking about breakfast and not coffee… 🙂 (We also felt a bit dumb, as we could have just put it through a translator….)
Anyway, the breakfasts certainly did not disappoint!
The standard arrangment is a giant buffet, consisting of:
various fruit (usually papaya, watermelon, pineapple)
bread with cheese/ham/spreads
hot scrambled egg and hot sausage
selection of cakes (usually 2 or 3 different options)
fruit juice (usually around 3 options)
coffee/tea
Yes, cake for breakfast! This first started to appear in Paraguay, but Brazilians take it to another level, sometimes they even have whole chocolate cakes, ready for you to slice and take a giant piece…..
They also often start breakfast around 6am – 6.30am, not like those lazy Argentinians where you usually have to wait until at least 8am – no good if you have an early bus…
So, after some experimentation I worked out a multi-course arrangement to be my standard breakfast from this buffet arrangement:
1) cup of coffee
2) a starter of french bread with ham and cheese, along with some fruit juice
3) middle fruit course of watermelon and/or papaya and/or pineapple depending on availability
4) dessert of a piece of cake or two washed down with another cup of coffee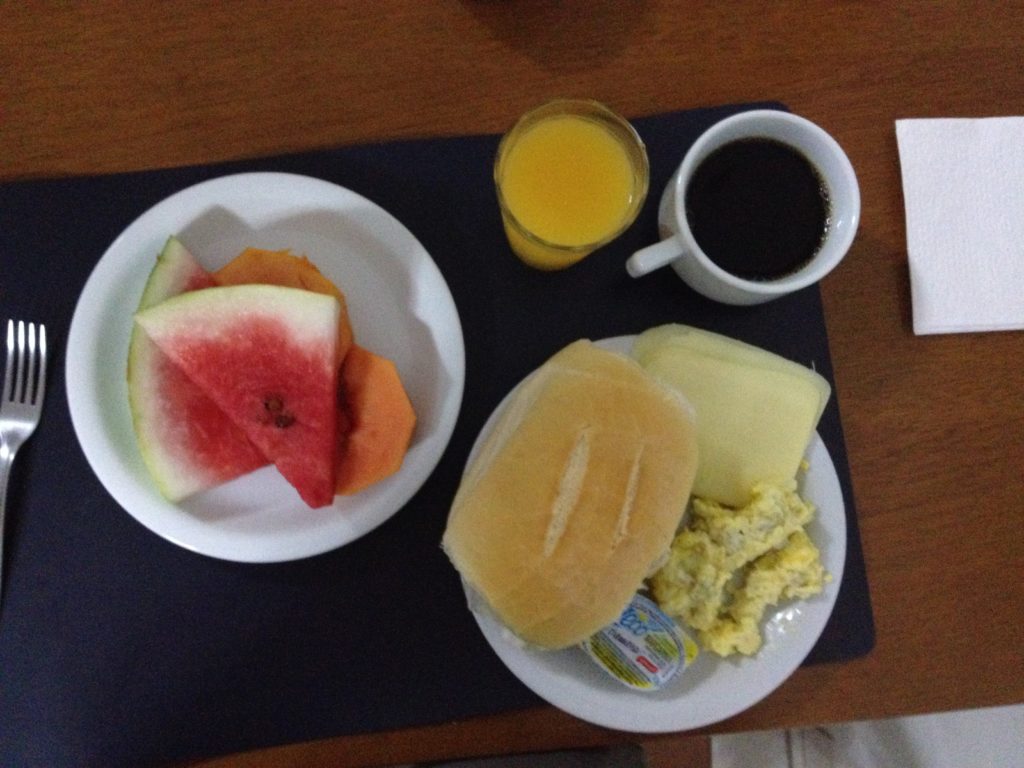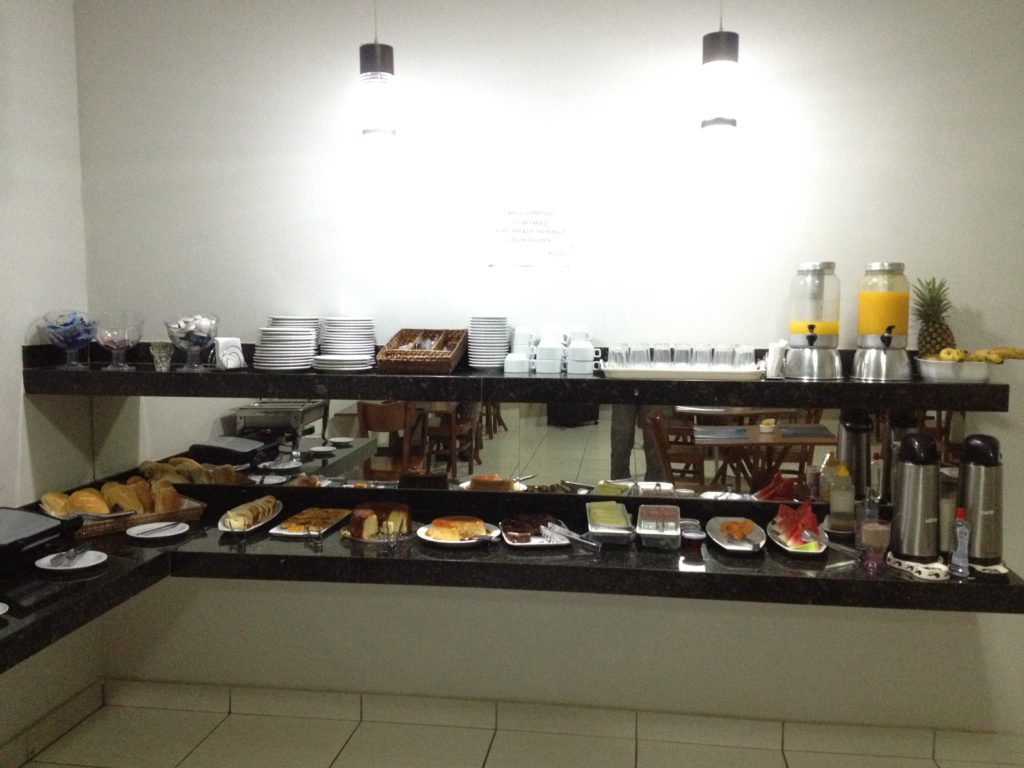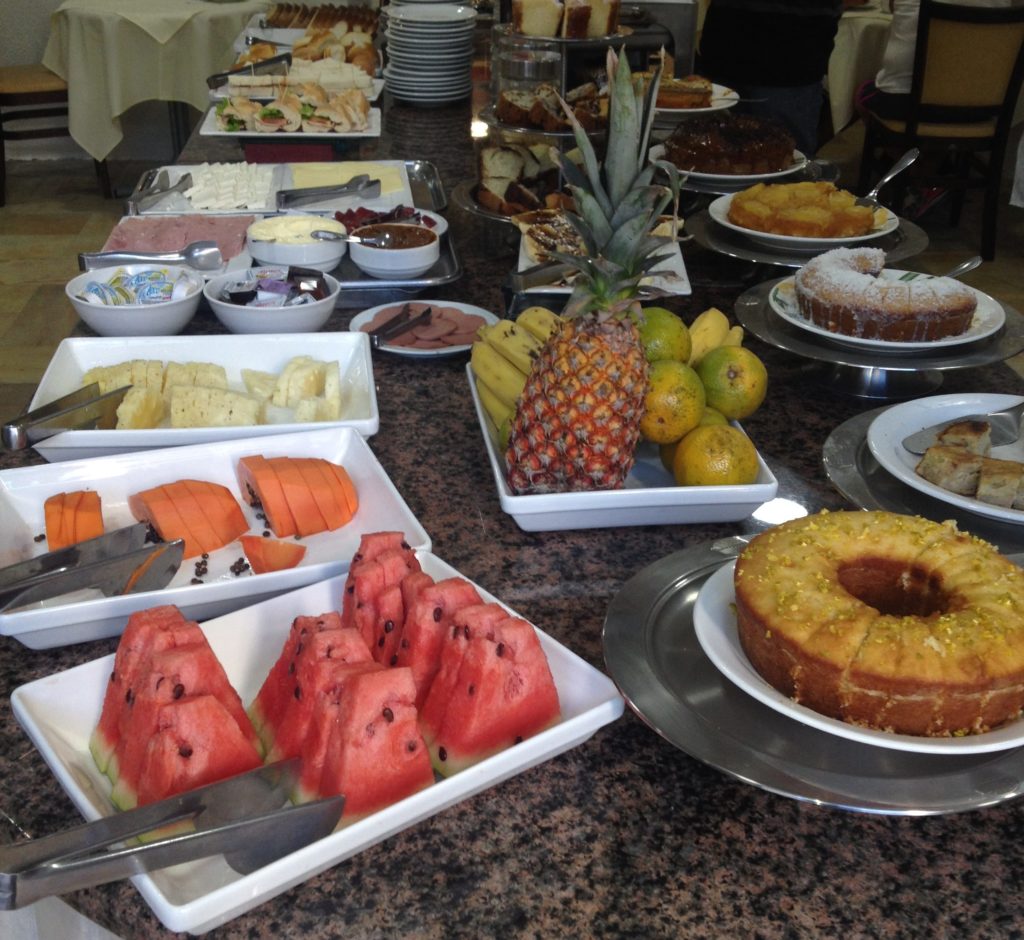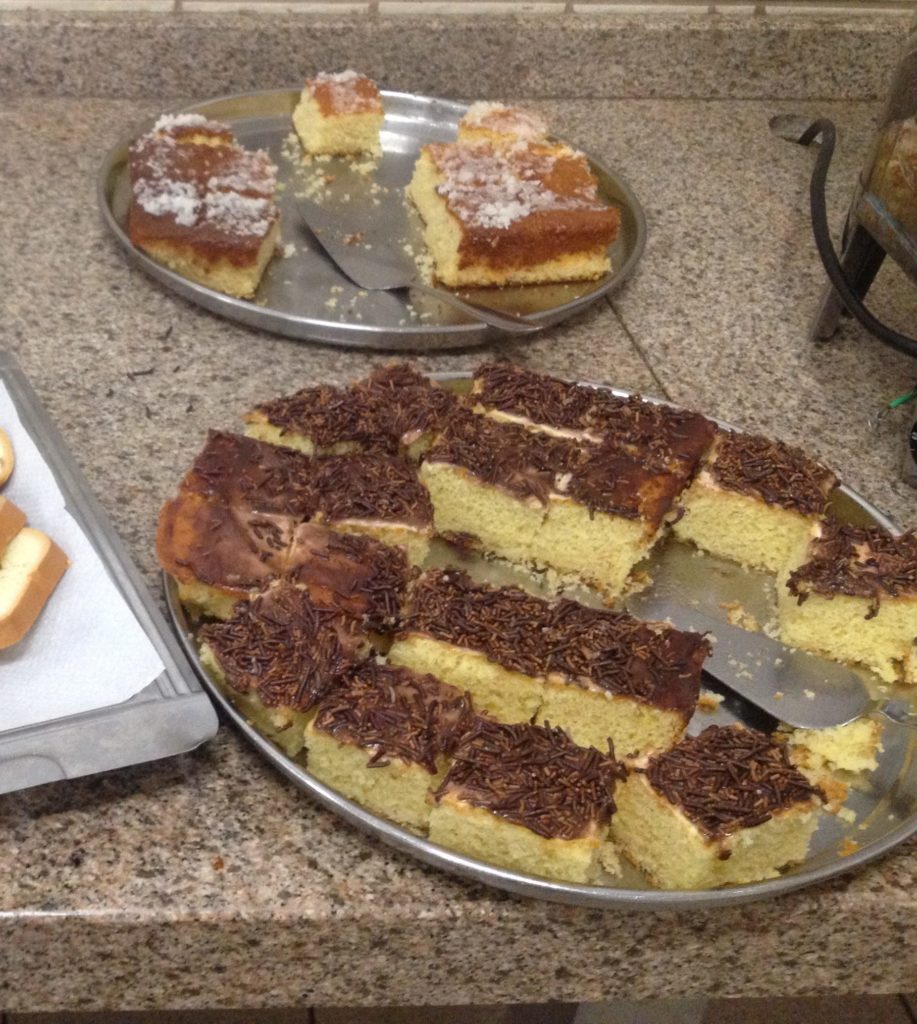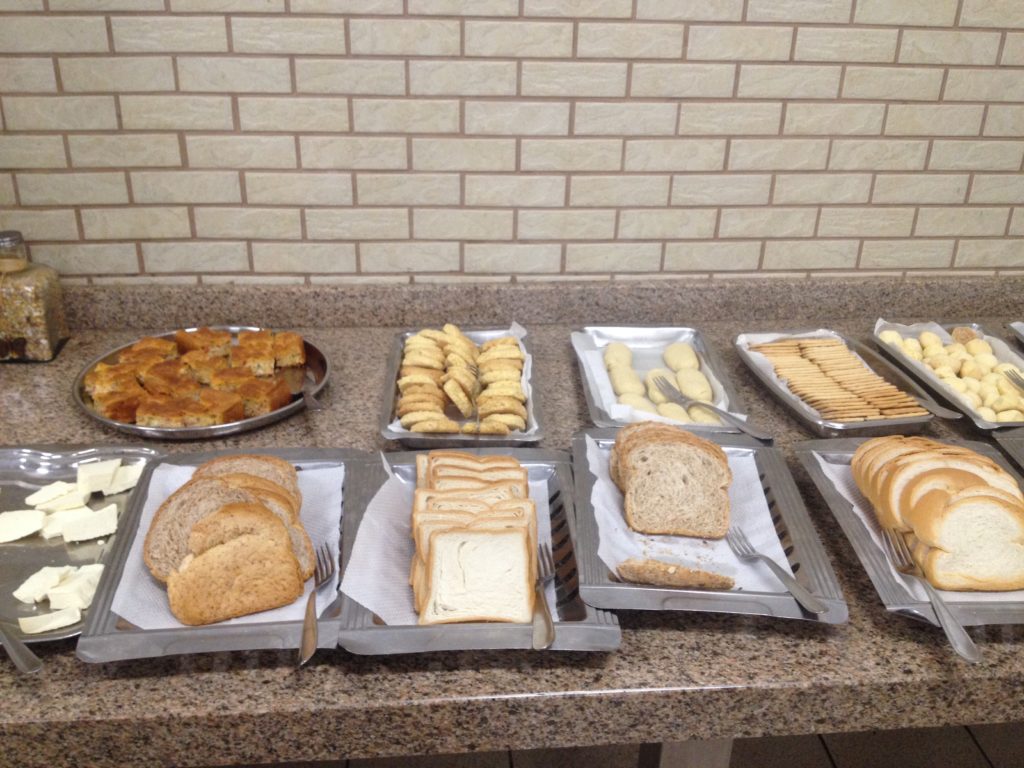 So far on the trip, we definitely have to give Brazil the 'best breakfasts' award.