Carmelo – our final destination in Uruguay before returning to Argentina…
Cheap accommodation was hard to come by in Carmelo so we stayed in a hostel… The owner of the hostel turned out to be a bit of a character… He liked to speak English and his favourite line was 'Can I give you some tips?'… On checking in, when he first asked we eagerly said yes – it's always nice to get some idea of what you can do when you arrive somewhere – right! We were however a little surprised by the answer… 'the tourist information is the white house (pointing) – you can get some good tips there!'. Every time we saw him thereafter he proceeded to ask us if he could give us some tips… apart from that is when he was very proudly telling us about his marijuana plant that he was growing in his garden… fear not… we weren't staying somewhere dodgy – marijuana is totally legal in Uruguay for citizens.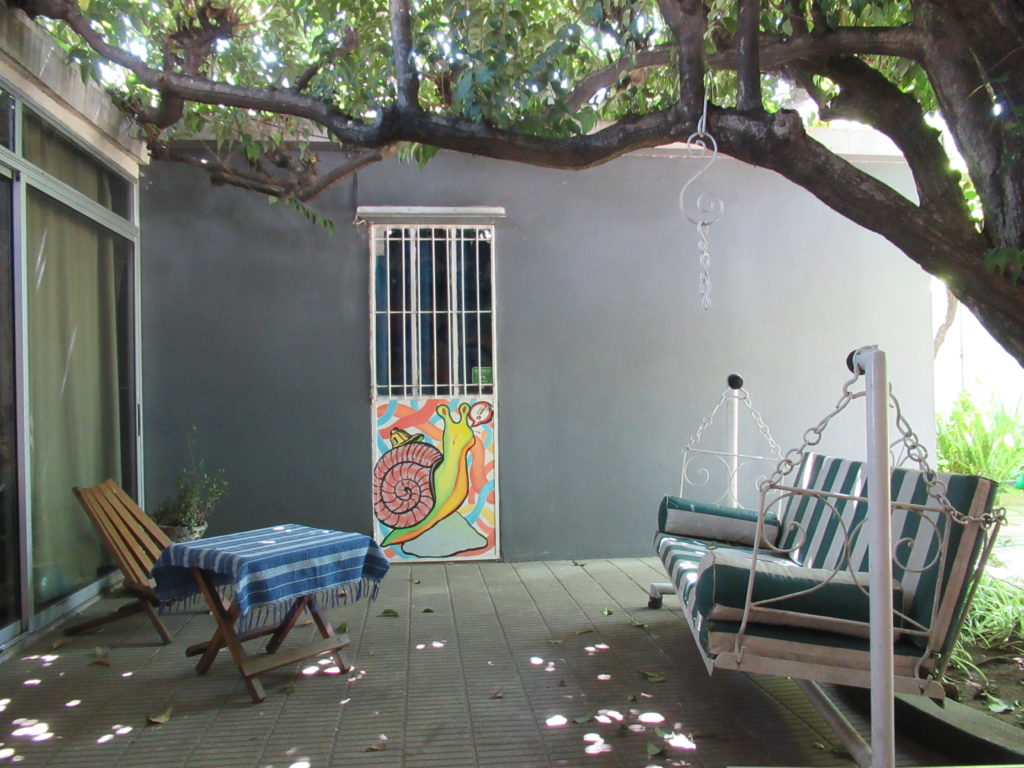 We liked Carmelo…it was a pretty small town with not a lot to do… but hey, sometimes it's good to relax and sit around and people watch… there were 2 main squares in town, and a few streets with shops on them, then there was the river where our boat would depart from the next day.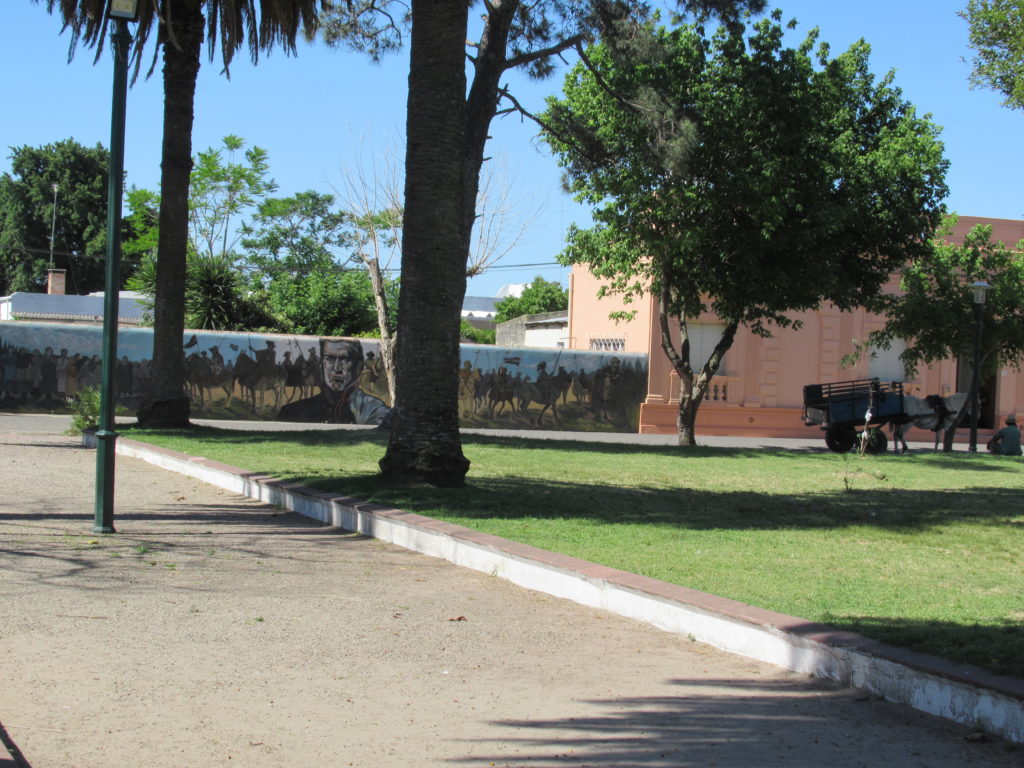 As Carmelo is on the Rio de la Plata, there was of course, also a beach… it was a bit of a walk but we went to check it out…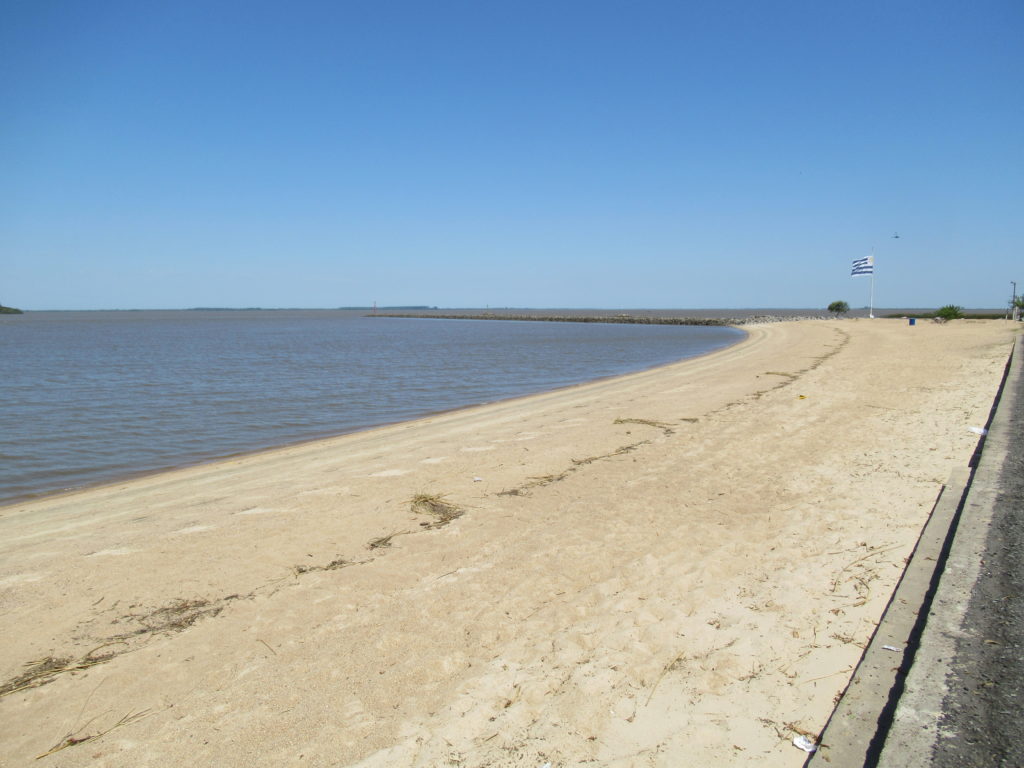 As we were leaving Uruguay, Carmelo was also our last chance to eat all the things we loved to eat in Uruguay… so we hit the supermarket and stocked up on good pre-prepared lunches and dinners (pies, quiches, fish… yum)… we also tried to eat enough alfajor ice-creams so we wouldn't be sad when we couldn't buy them in Argentina!
Farewell Uruguay – it's been good 🙂