CC's mum visits the Elqui Valley
Our final trip from La Serena was to visit the Elqui Valley, which is a famous wine region in Chile – but it's even more famous for Pisco – Chile's National drink (although the Peruvian's may disagree as it's their National drink as well….)
But more about the pisco later….our first stop in the valley was the town of Vicuña, around an hour away from La Serena. Vicuña is the biggest town in the valley, and it was a very pleasant stop for our lunch.
It's a sleepy place, and doesn't really have any sights as such – just a few tourist shops, and a market around the main square –  but also some very nice places to buy local produce. It does however have a VERY odd looking building for Chile…
We had a quick wander around in search of food, and found some delicious home-made empanadas to eat on the square. We ate them too quickly to take a picture though 🙂 So here's some pictures of the streets of Vicuña instead!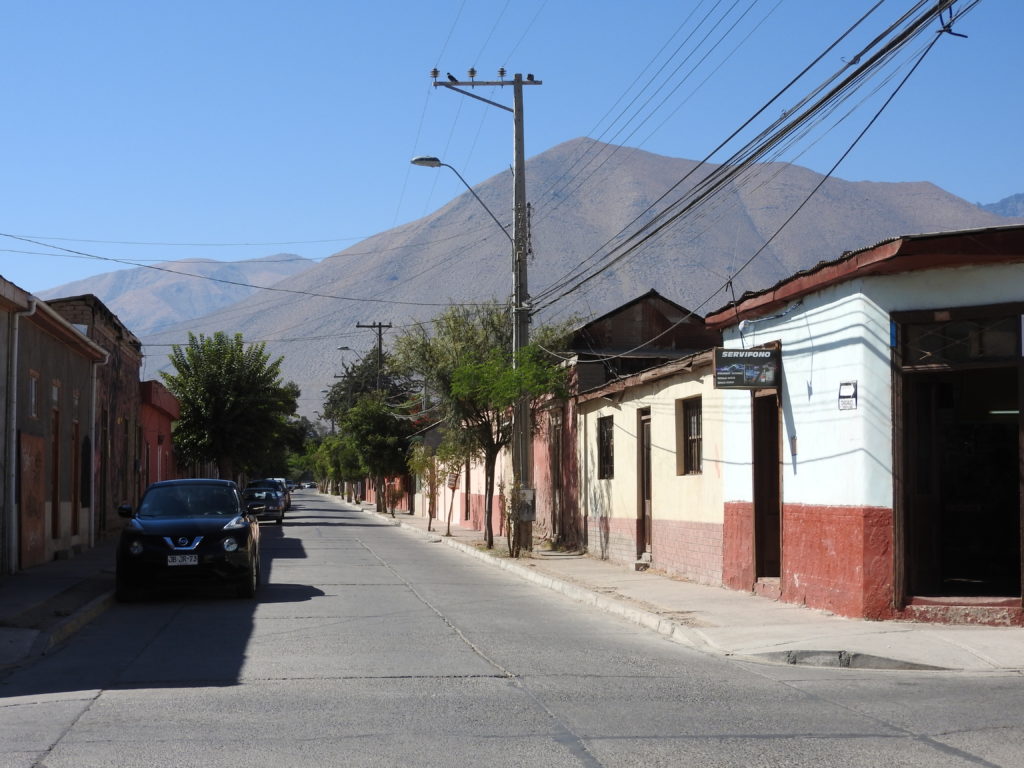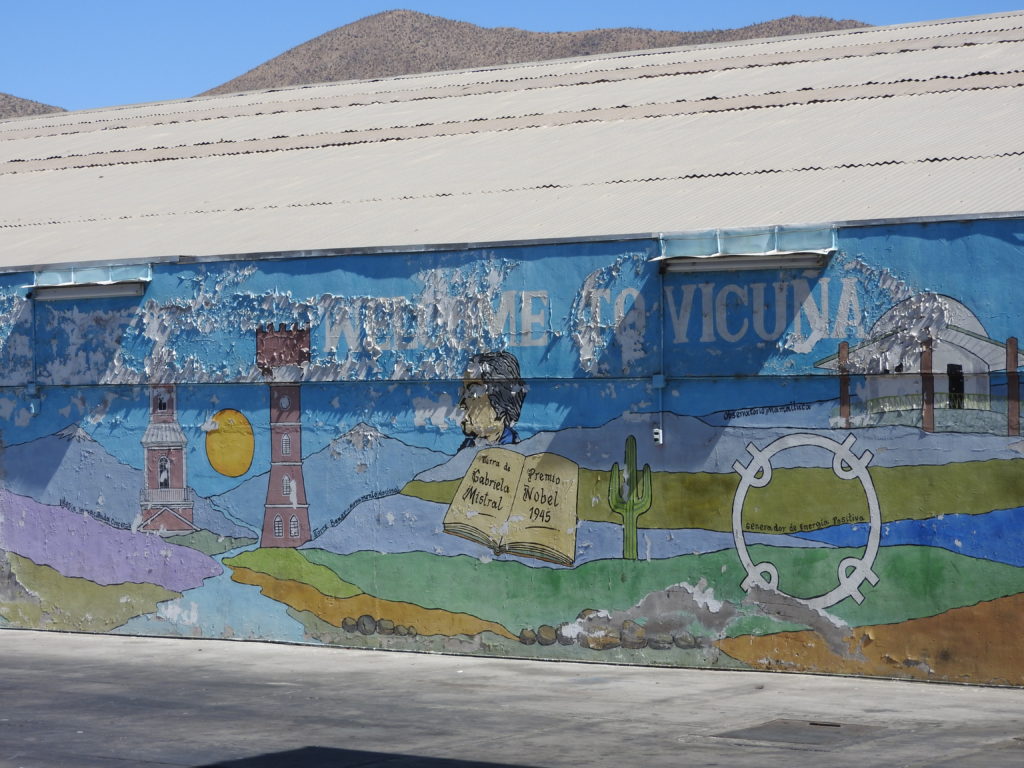 We were a bit greedy, and so we decided that we wanted dessert after our empanadas. We found desserts that were filled with a jam which is apparently called 'Angel Hair' and is made from something called Thai marrow – a kind of squash. Yes, if you have never heard of it then click on the link as it has around 10 different names in English….. it's popular in Spain and Portugal apparently… but ANYWAY, they were delicious 🙂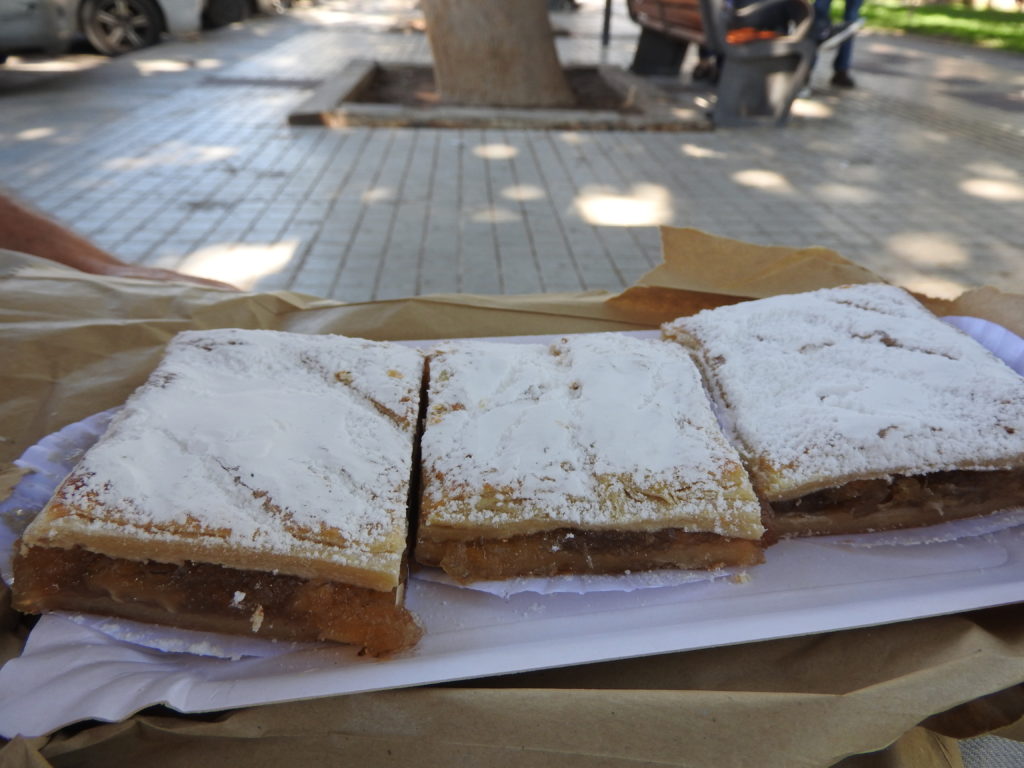 So with full bellies, it was on to the main event of the day – Pisco tasting! YEAH! 🙂 This involved getting another bus to the village of Pisco Elqui (yes…. they re-named the village after pisco….) – and after an hour on the bus we arrived.
Pisco Elqui is much smaller than Vicuña, so the 'street wandering' didn't take very long – but it is home to one of the Mistral pisco distilleries, where we booked a guided a tour of the distillery. Mistral is one of the most famous brands of pisco in Chile, and it is named after a famous poet from the Elqui Valley – Gabriela Mistral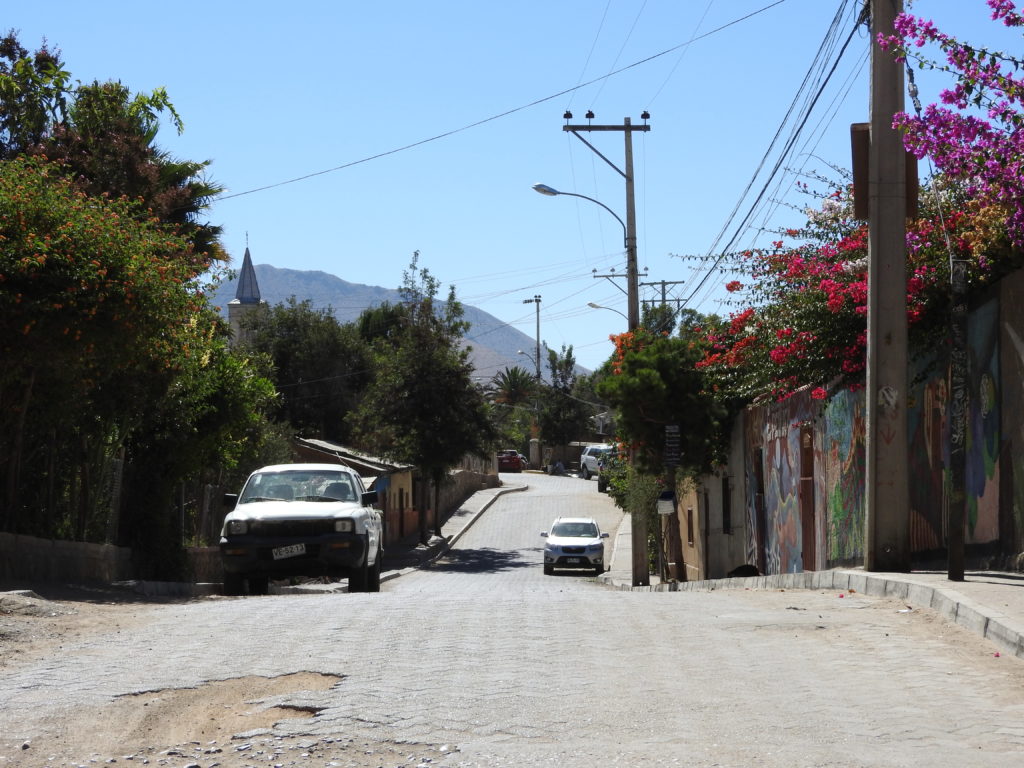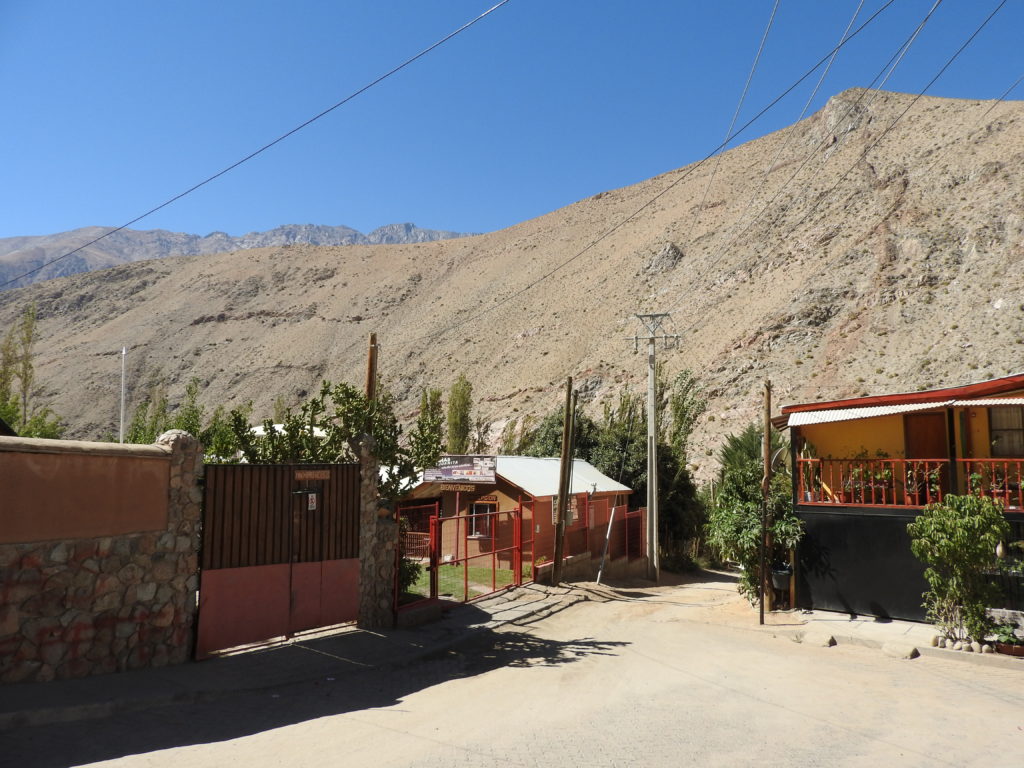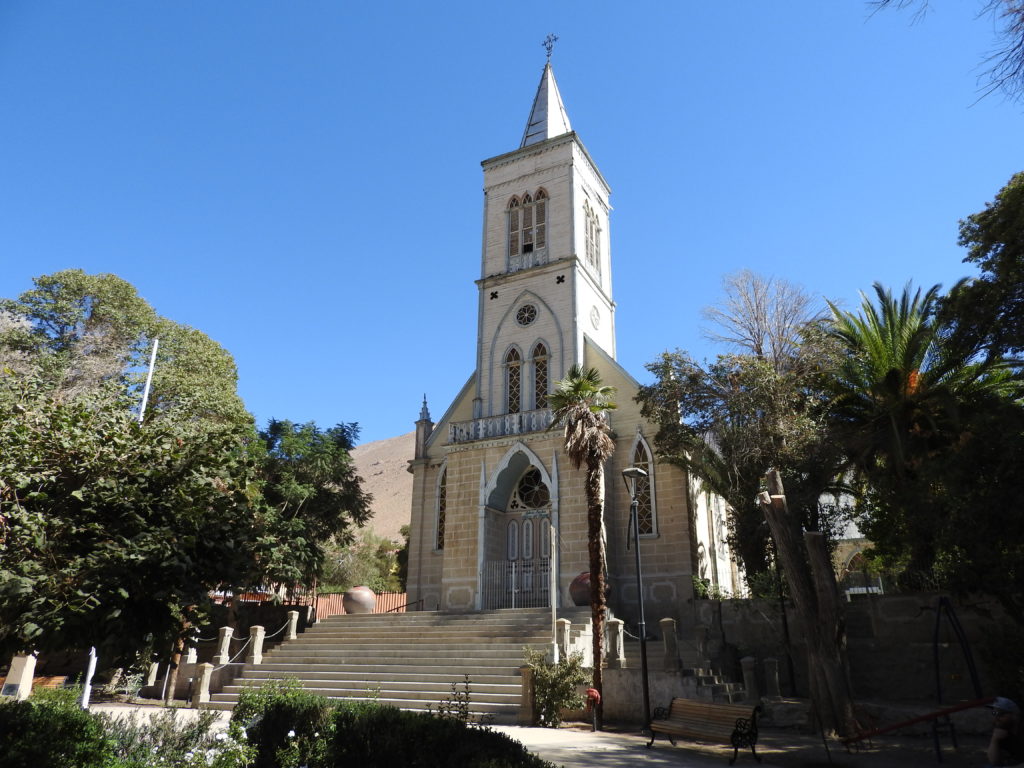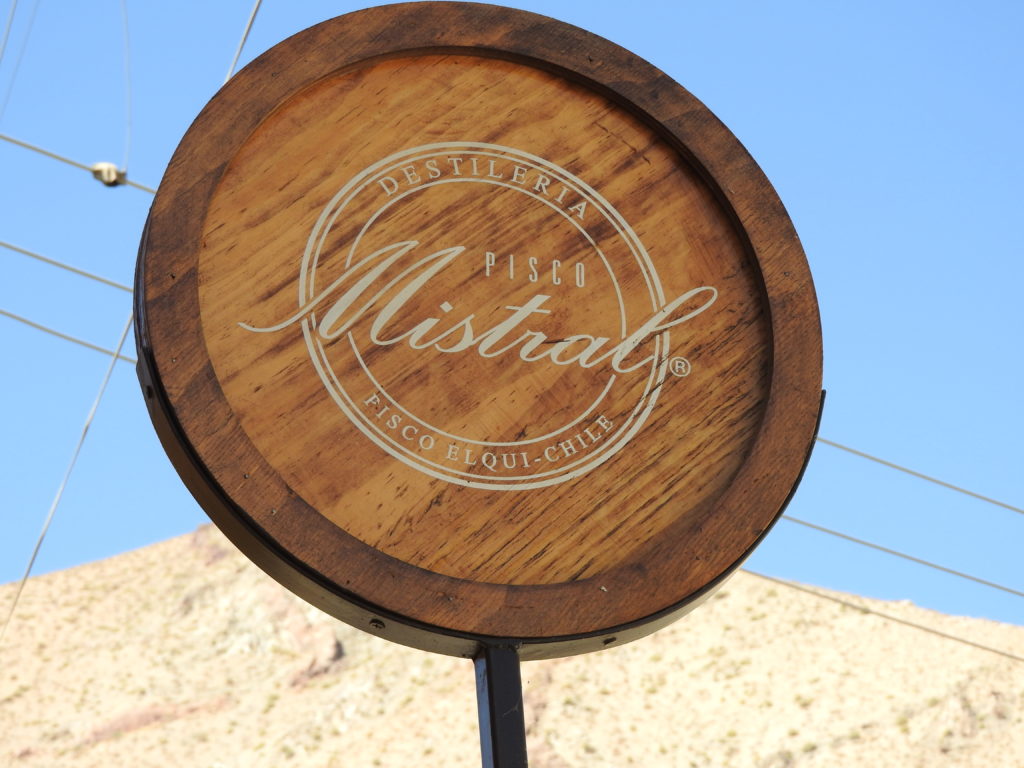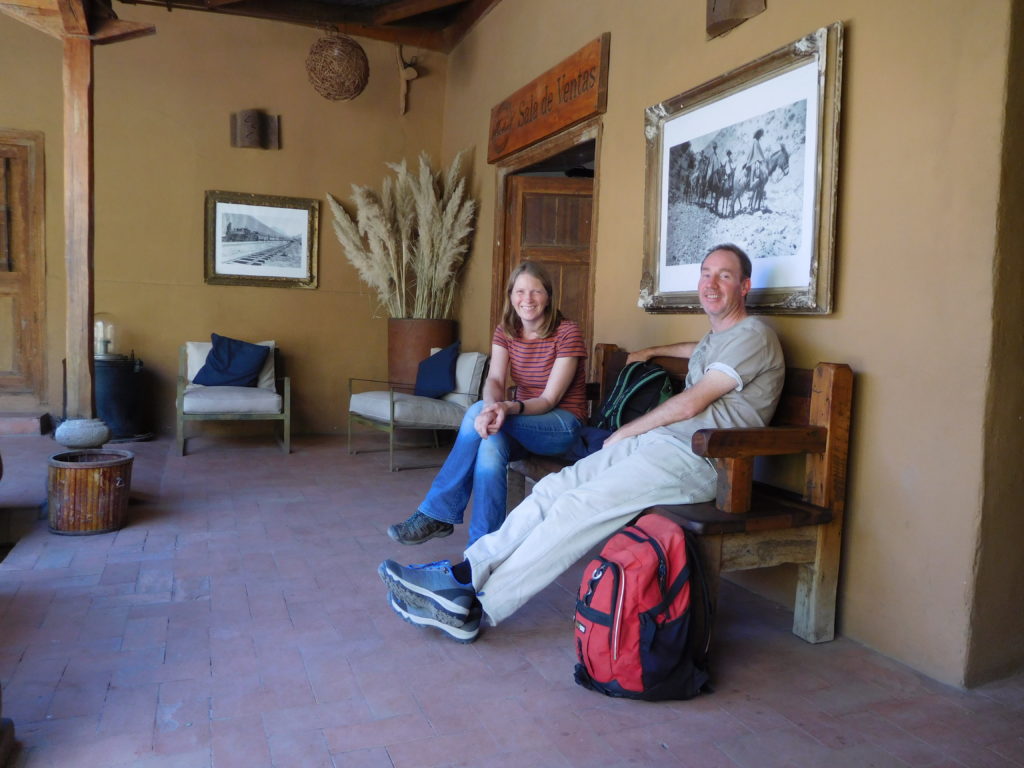 So, at last the time had come, and off we went on our tour. The tour lasts around 45 minutes, and they explain the process of making pisco, show you some old equipment that they used to use, and you visit the different parts of the distillery.
The tour was quite interesting, but the guy doing the tour wasn't very 'animated', and although the tour was in English – we still found it quite difficult to understand what he was saying! (Because he seemed very quiet and shy, and everything was a bit mumbled and difficult to hear).
BUT, this all changed when we got to the tasting room! At this point he cheered up immensely! 🙂 I'm guessing that the tasting room is his favourite part of the tour! 😉
He explained in great detail about the different qualities of pisco, and how they should be served (chilled and neat). He even apologised because one of the pisco bottles wasn't chilled – he looked disappointed… We got to taste two piscos – of two different qualities and alcohol strengths (the good one was 50% alcohol).
CC's mum refrained from drinking the pisco, but so did a few other people on the tour. (Not us of course! We guzzled it down 😉 )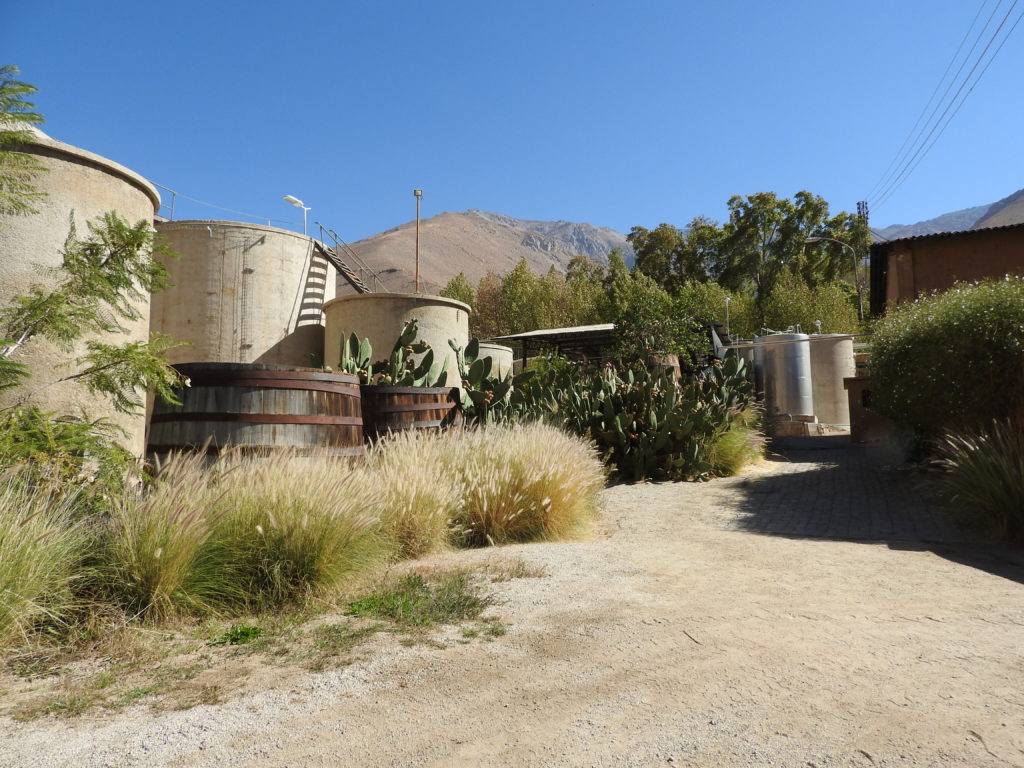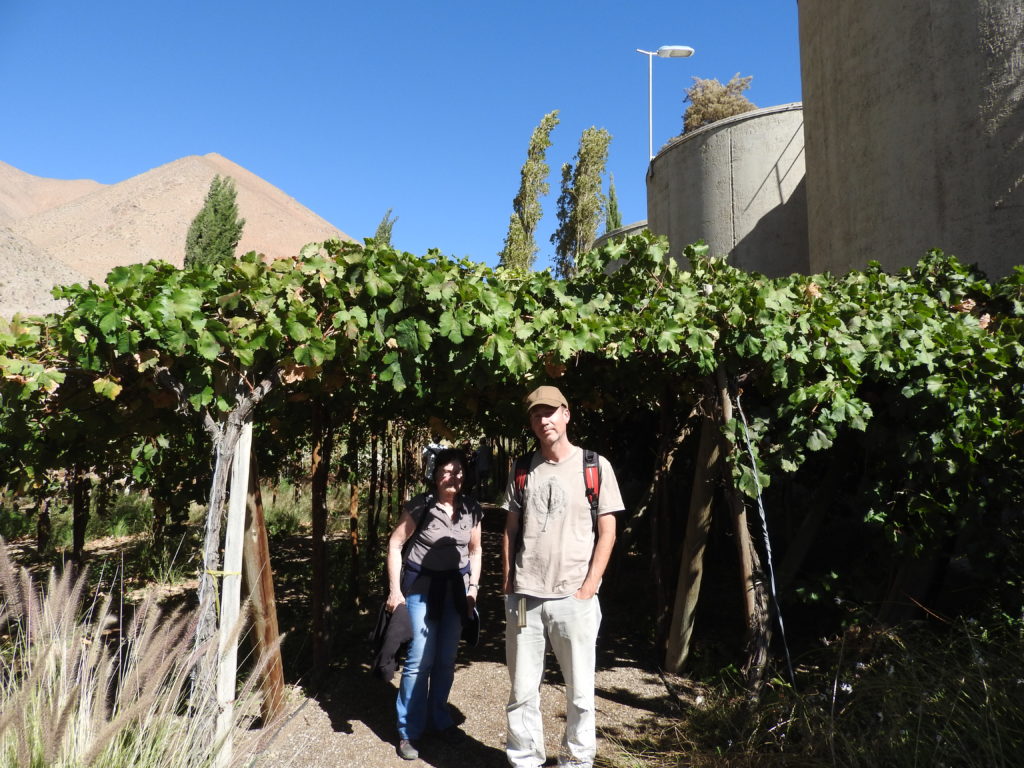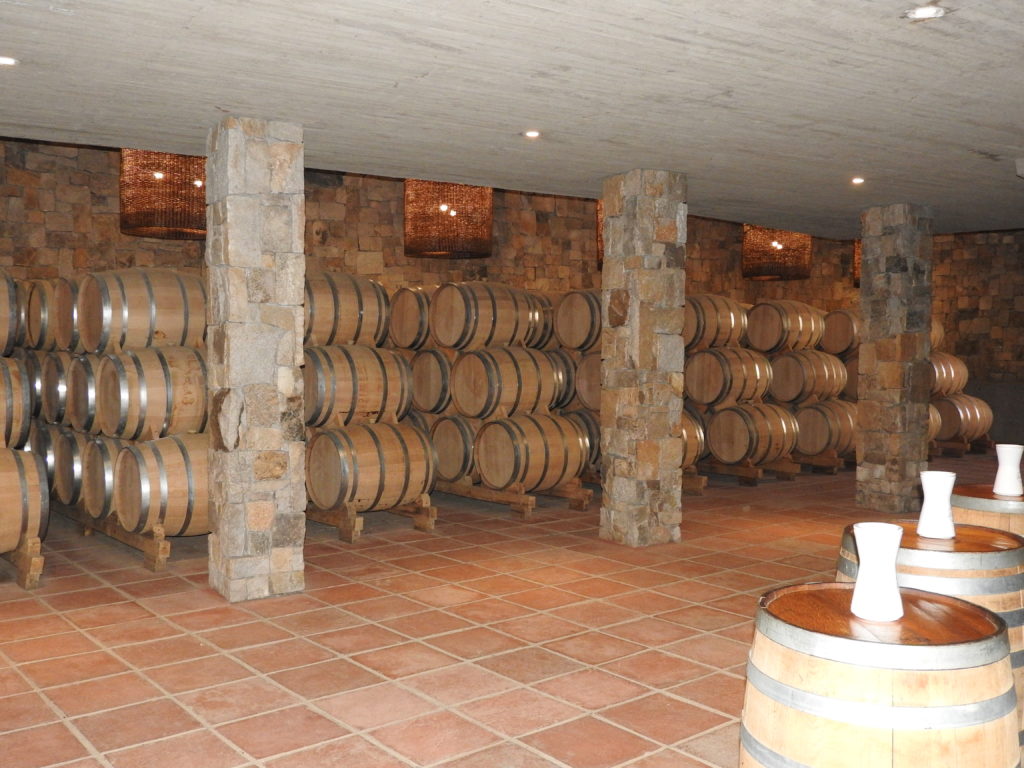 After the tour was over, we were allowed to keep our Mistral branded tasting glasses as souvenirs – BONUS – yes, we gave them to CC's mum to take home for us 🙂
Not only that – when we came out of the tour, they told us that the price included a pisco mixed drink at the bar. They make a bunch of pisco-based 'alcopops' as I would call them. They have lemon, orange, and a few other flavours. What else could we do apart from sit in the bar and drink…? 🙂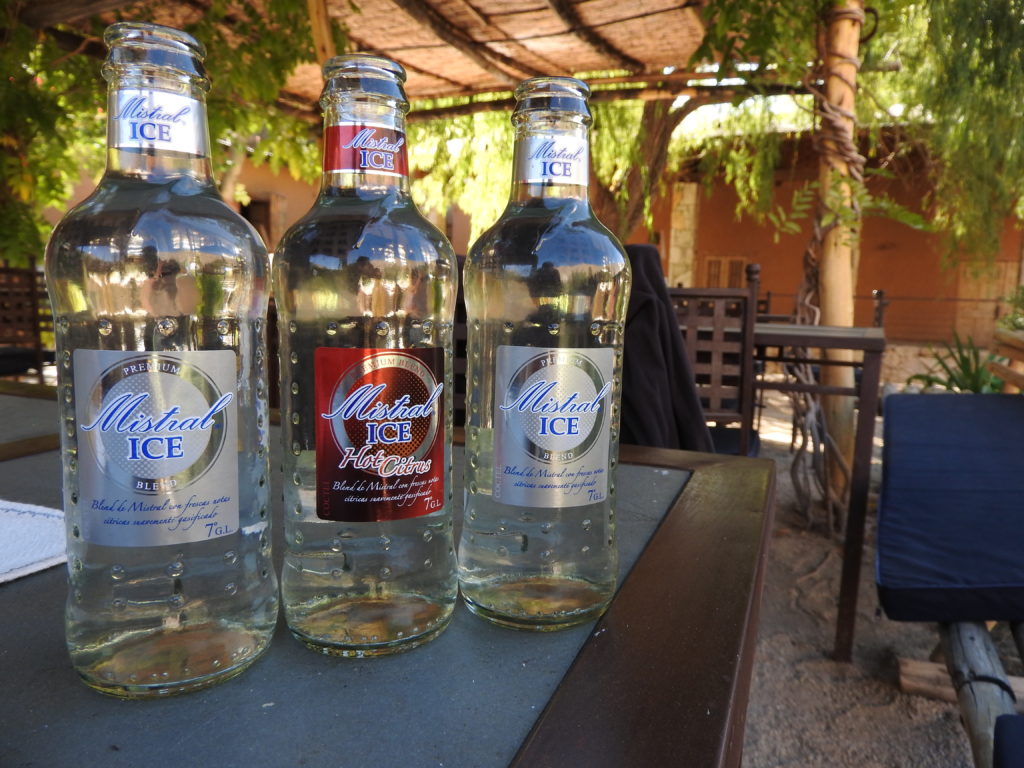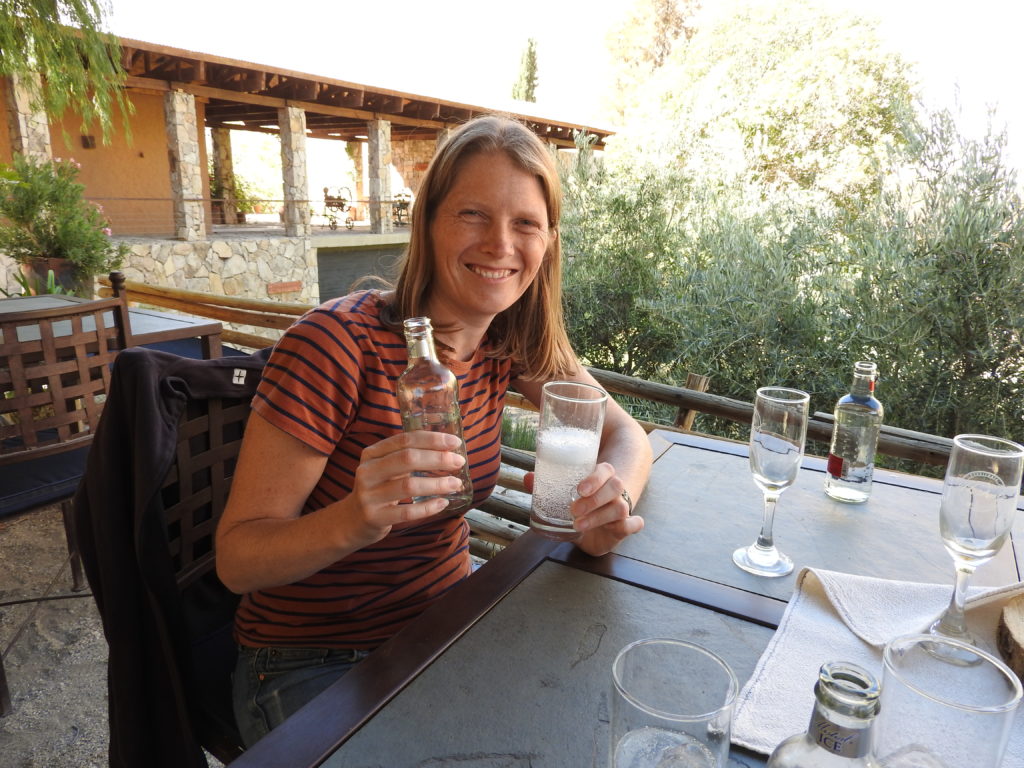 After leaving the distillery, we managed to get some snacks for the bus – and we even managed to board the correct bus to get back to La Serena in one go – yes that's further proof that we weren't drunk…. and that we were responsible tour guides for CC's mum…. 🙂