Condor Cafe – a Sucre Institution…
Condor Cafe is an institution in Sucre, and a travellers mecca – for anyone wanting a break from chicken, that is – in Bolivia…
We first heard about the Condor Cafe from the Irish girls that we did the Salt Flat tour with – and news of a vego restaurant that has a menu of the day for 25-30 BS was too hard to resist… it went straight to the top of my things to do in Sucre list (and PB agreed to give it a go too…)
It was clear from our first visit to the great Sucre Institution – the Condor Cafe – that it was the place to be in Sucre… nearly all of the tables were taken… mostly with tourists, who were happily eating their menu of the day…
We ordered the menu of the day…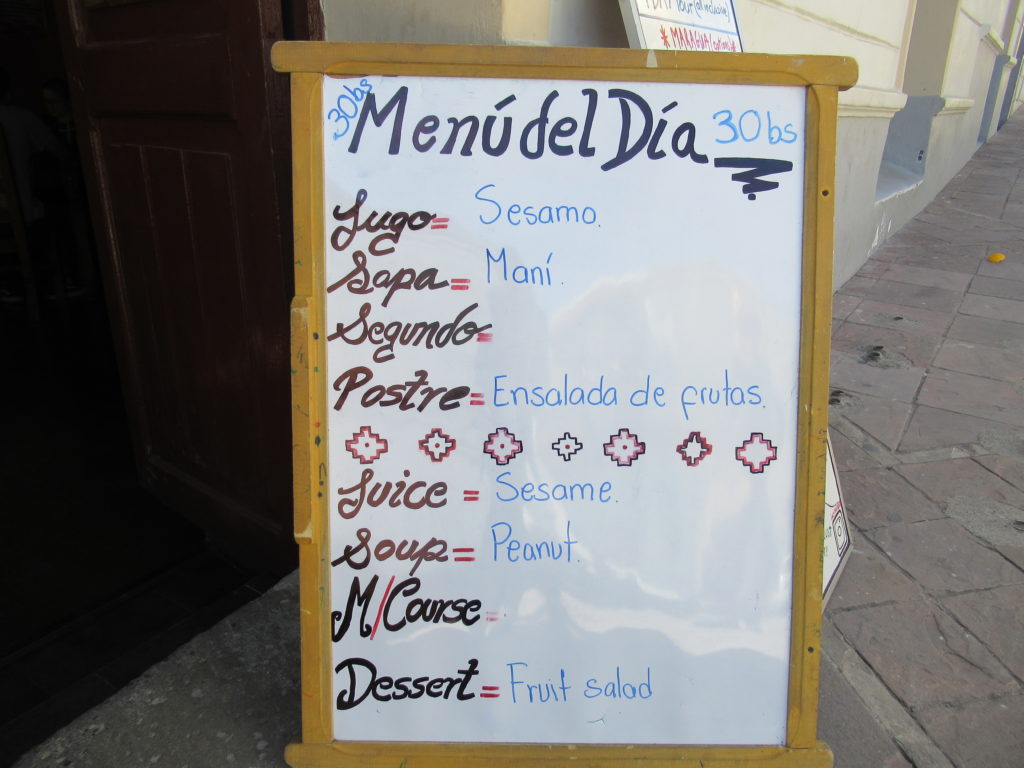 The vego versions of the traditional Bolivian dishes were AMAZING…. first bread and a couple of sauces were delivered to our table, then Sopa de maní (peanut soup) for starters, followed by vegetarian chicharron with a side of corn and potatoes for main and then fruit salad for dessert… it was DELICIOUS!!!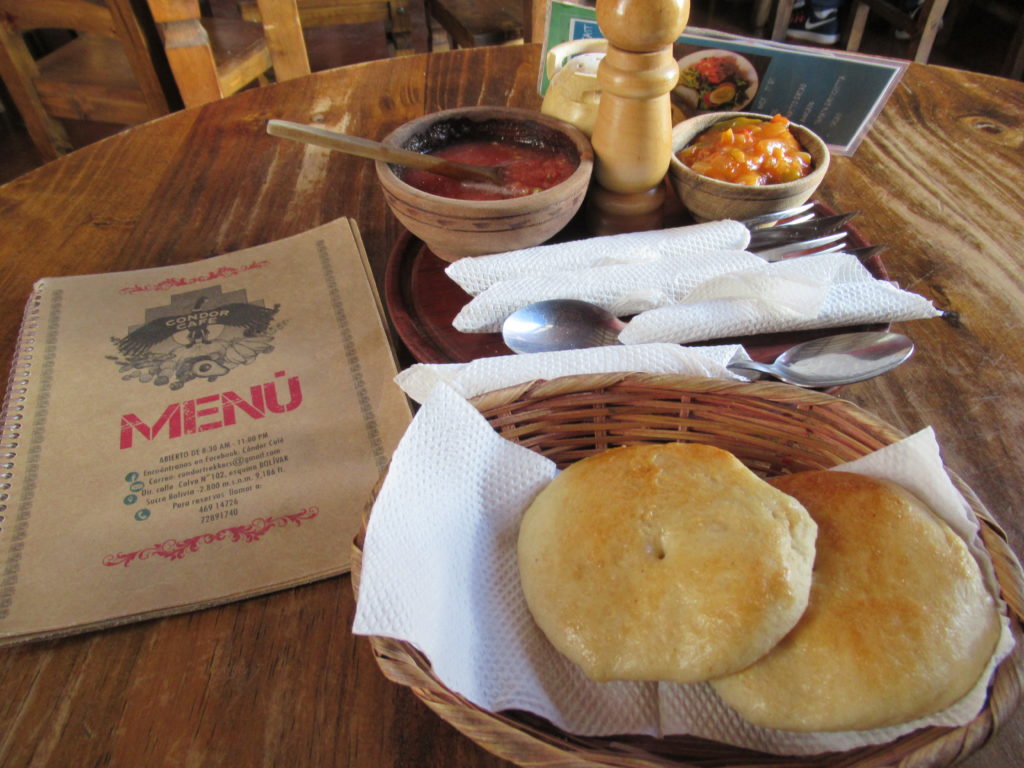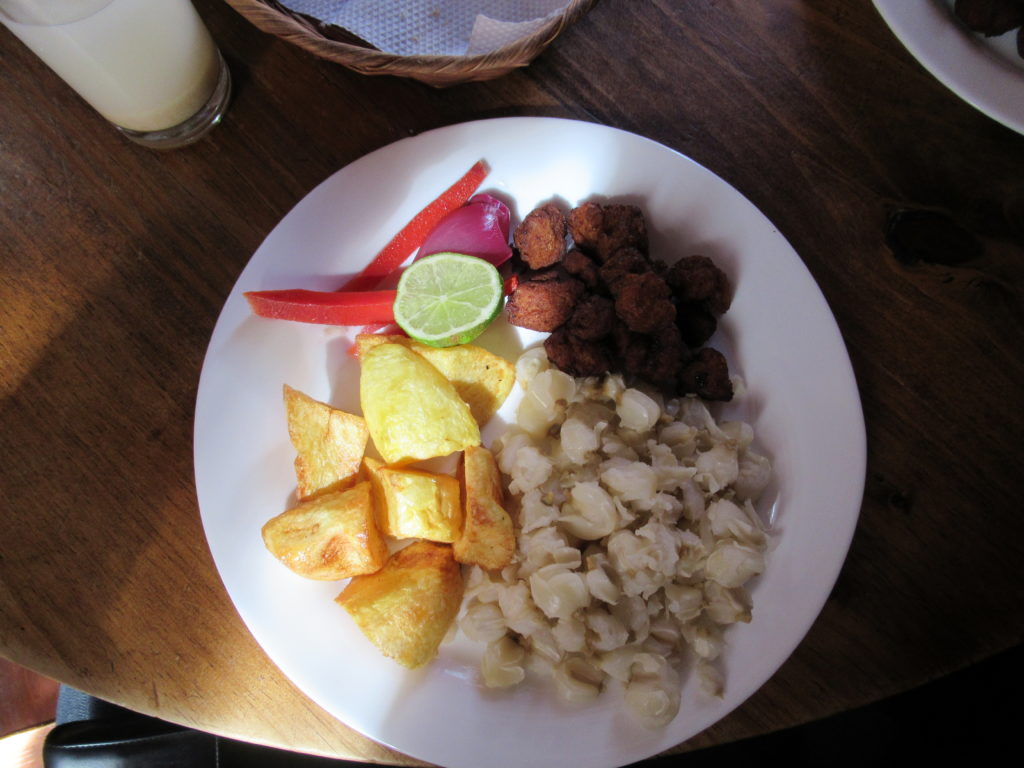 Then to end our finest dining experience in Bolivia thus far we ordered a coffee… Bolivia grows coffee in its Yungas area so we were hopeful that we would have a 'good coffee moment' in Sucre…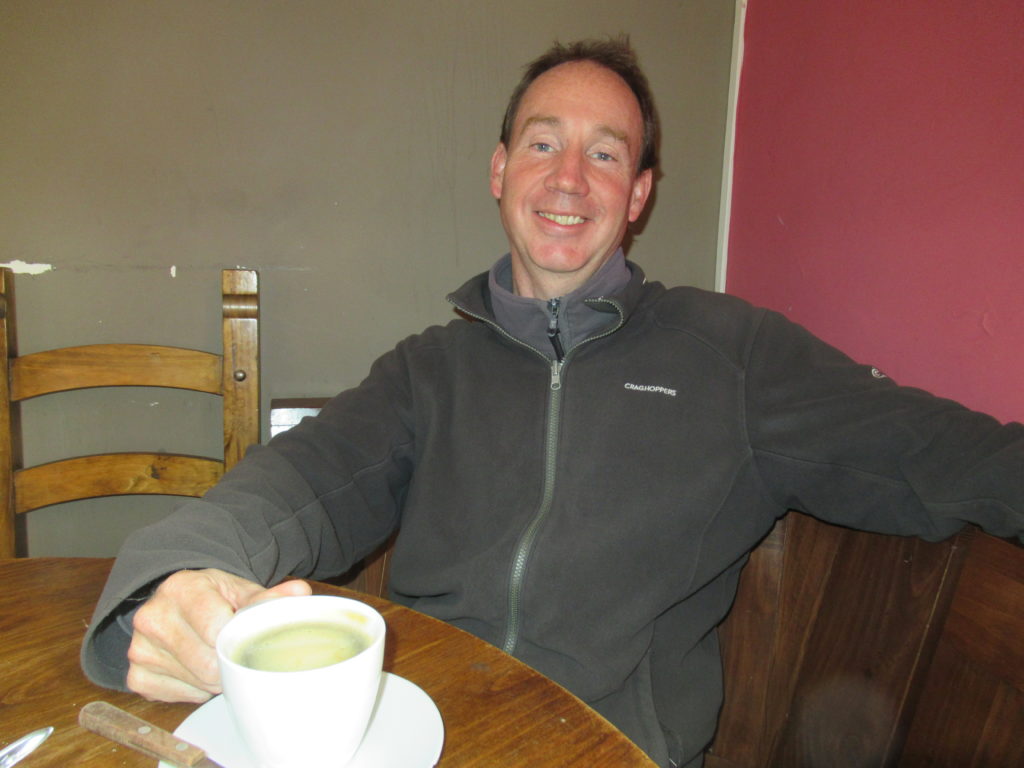 The coffee wasn't bad… not quite as strong as we'd have liked… but hey maybe we should have just gone for the double shot!?!
One visit to any institution is never really enough, and Condor Cafe was no exception…over the next fourteen days in Sucre we made it back to Condor Cafe SIX times, which was quite unusual and extravagant for us…
Over those six visits we tried many of the fruit juices on the menu – including passion fruit, papaya, tumba, and apple (Bolivia does a mean fruit juice) and ate one too many papas rellenas…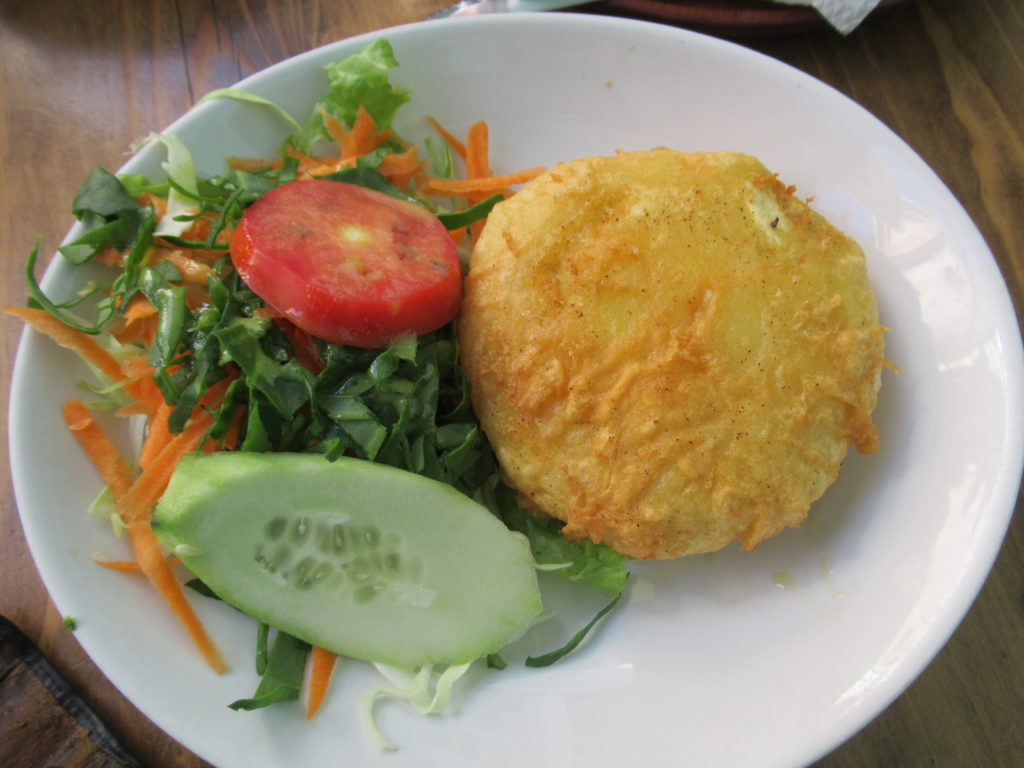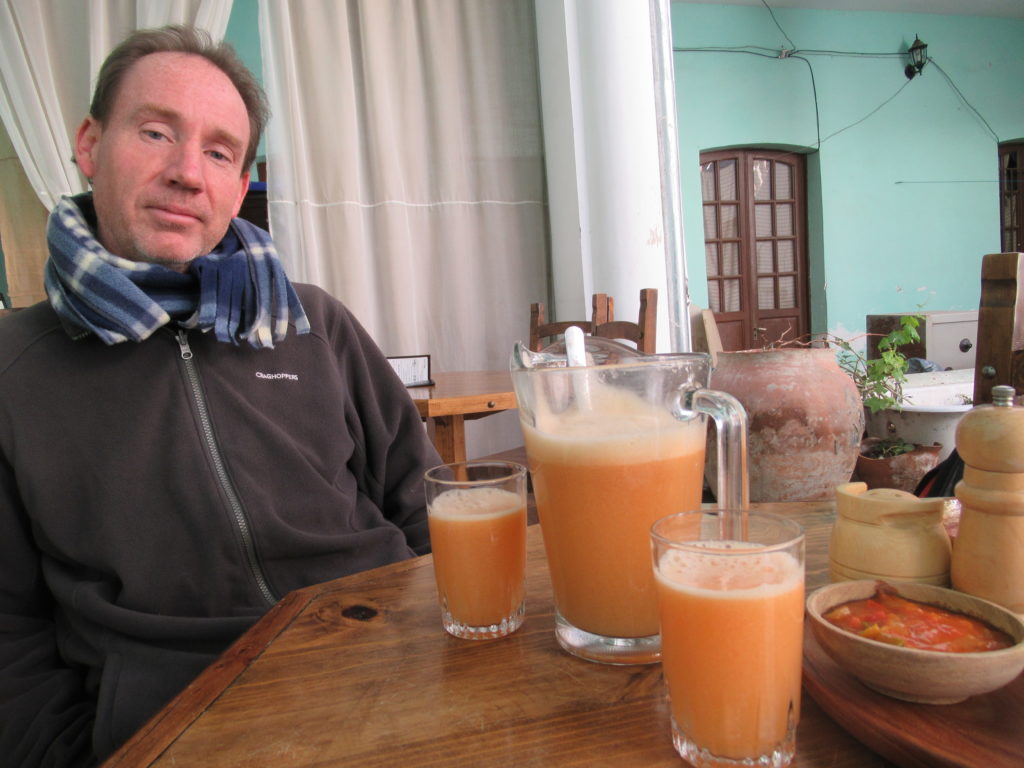 What can I say, apart from this place serves some of the best food in Bolivia… here's hoping that another town somewhere in Bolivia has a similar institution and I can once again indulge in some amazing vego food 🙂 🙂