Once again in the tradition of this trip, we would need to cross an entire country to get to our next destination…. however unlike when we crossed Argentina (1570km), Brazil (1700km), and Chile (1630km)  –  crossing Bolivia would not actually be very far…. or even across the whole country if the truth be told….  in fact this is the most 'shameful' post of our 'crossing an entire country' series – as we were only going from Sucre to Santa Cruz – a mere 490km – yes, pathetic I know….
The bus journey takes around 17 hours as the road is terrible, so of course it's a night bus that makes the journey…. but unfortunately there is nowhere to really stop along the way, and so there are NO day buses going along this route… OH NO!
Yes, the time had come where we just had to go ahead and…..
TAKE A PLANE! 🙂 (Perhaps we are getting soft in our old age… 🙂 )
Yes, our first flight of the trip – how exciting! It was actually pretty cheap (not as cheap as the night bus of course….) and only took 45 minutes – yes, we did enjoy missing 17 hours of travel on a dirt road in the night…. 🙂
Now although this represents a 'gap' in our 'line on the map' through South America – in fact the gap would end up 'closed' as we would return to La Paz from Santa Cruz overland by bus – so therefore we would still have a continuous overground line from Santiago where we started.
ANYWAY, we took a minibus to Alcantari airport (Sucre) and once we boarded the plane there was 45 minutes of nice scenery, and an 'average' snack provided. Landing in Santa Cruz, we took a taxi to the hostal and we were all done by 11am.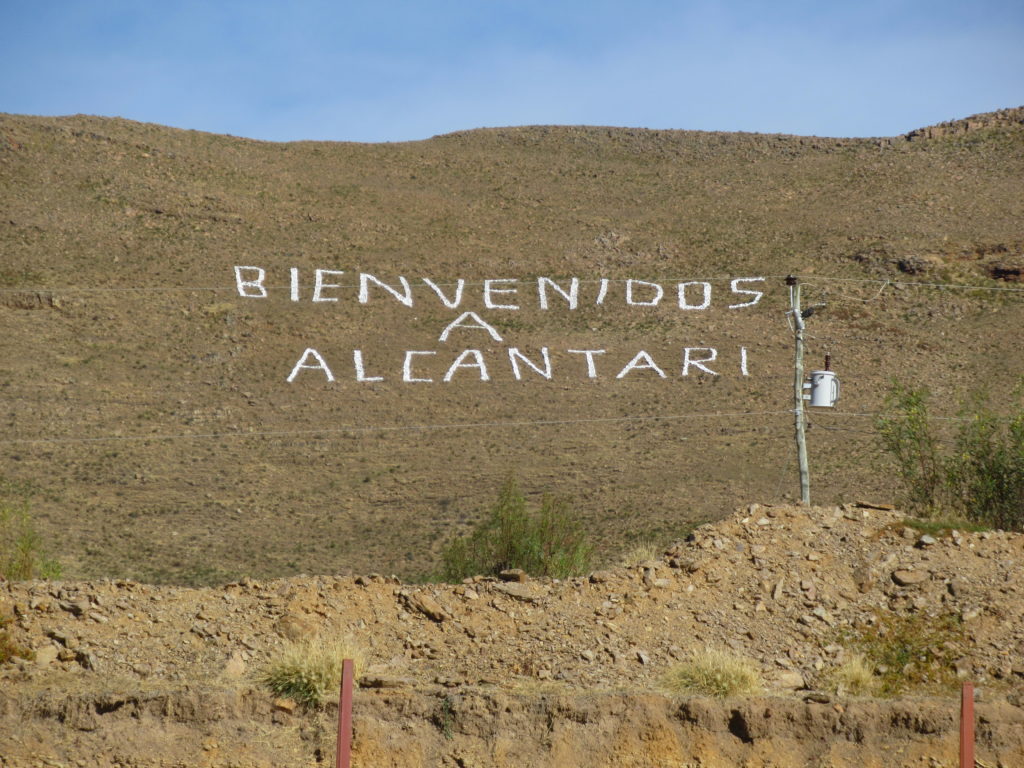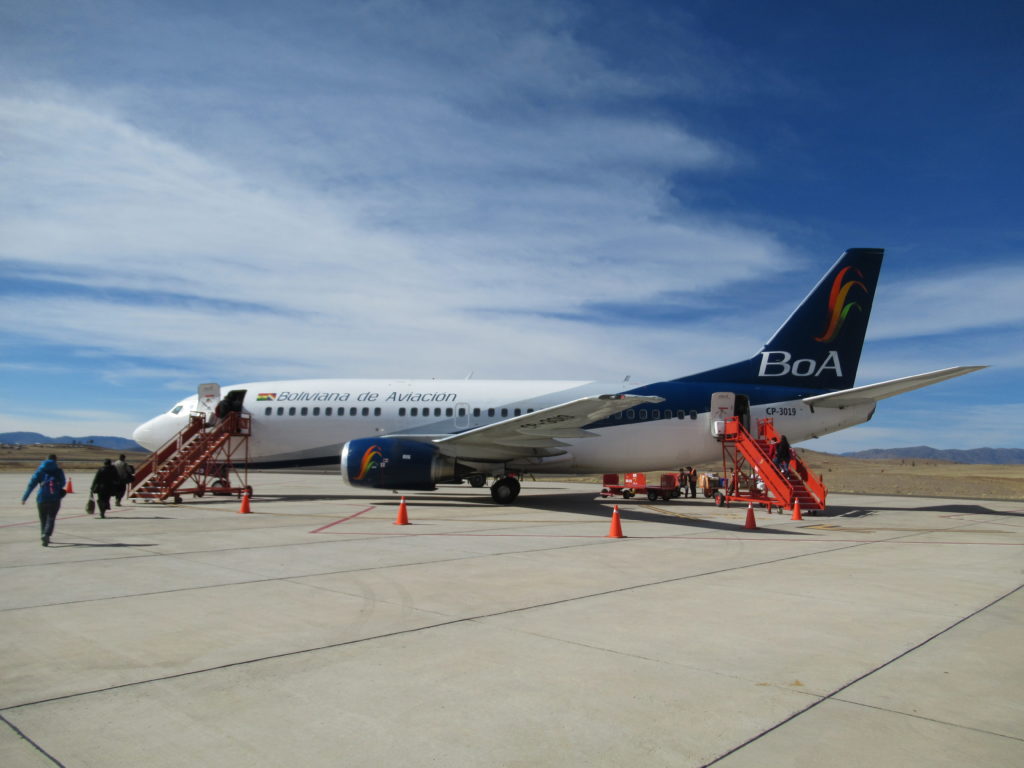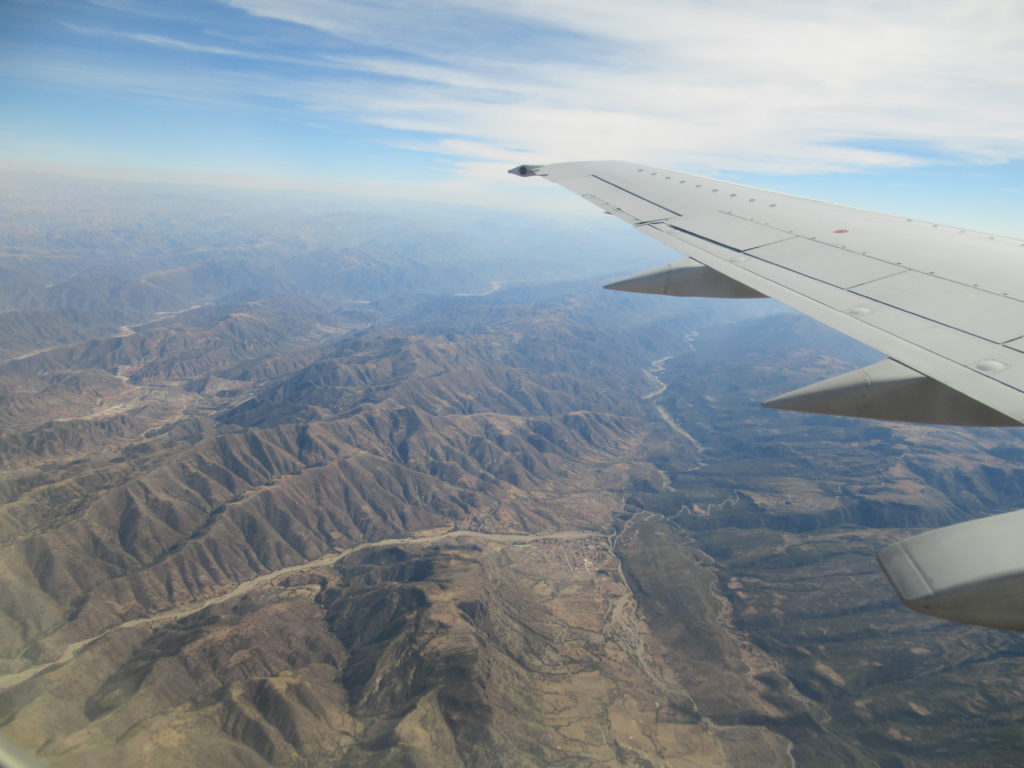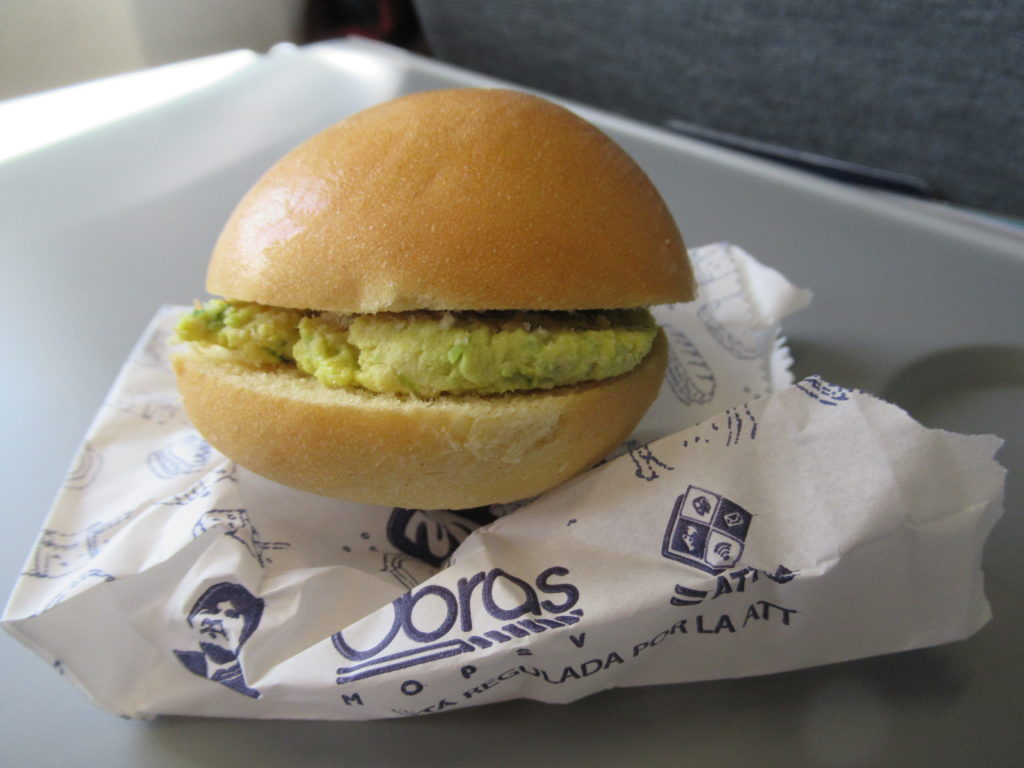 There was one big downside to this flight…. the World Cup game between Australia and Peru was taking place during the flight… Yes, and when we got off the plane we found out that Peru had beaten Australia 2-0….