El Templo Mayor is right in the heart of Mexico City – and that's because it's the ruins of the main temple of the ancient city of Tenochtitlan. There has been a city in this location since around 1325, and Tenochtitlan was the capital of the Aztec empire until the Spanish invaded. The Spanish built Mexico City on top of the ruins of Tenochtitlan. At its peak, it is estimated that the ancient city had a population of around 200,000.
Until the 20th century, the temple lay dismantled and buried as the Spanish built straight on top of it. It was largely forgotten about until some archeologists started looking for artefacts in the area. After decades of digging up bits and pieces, there was a full excavation from 1978 – 1982.
Nowadays you can access the site and museum as a tourist, and we had a great time wandering around looking at the ruins and the very impressive objects in the museum. Aztec temples were constructed in layers – each new temple built on top of the previous one. El Templo Mayor had 7 iterations of temple, with the 7th version being the one that was there when the Spanish arrived. Excavating through the layers finds older and older versions of the temple, and most of the things on display are from the 4th temple dating from 1440 – 1481.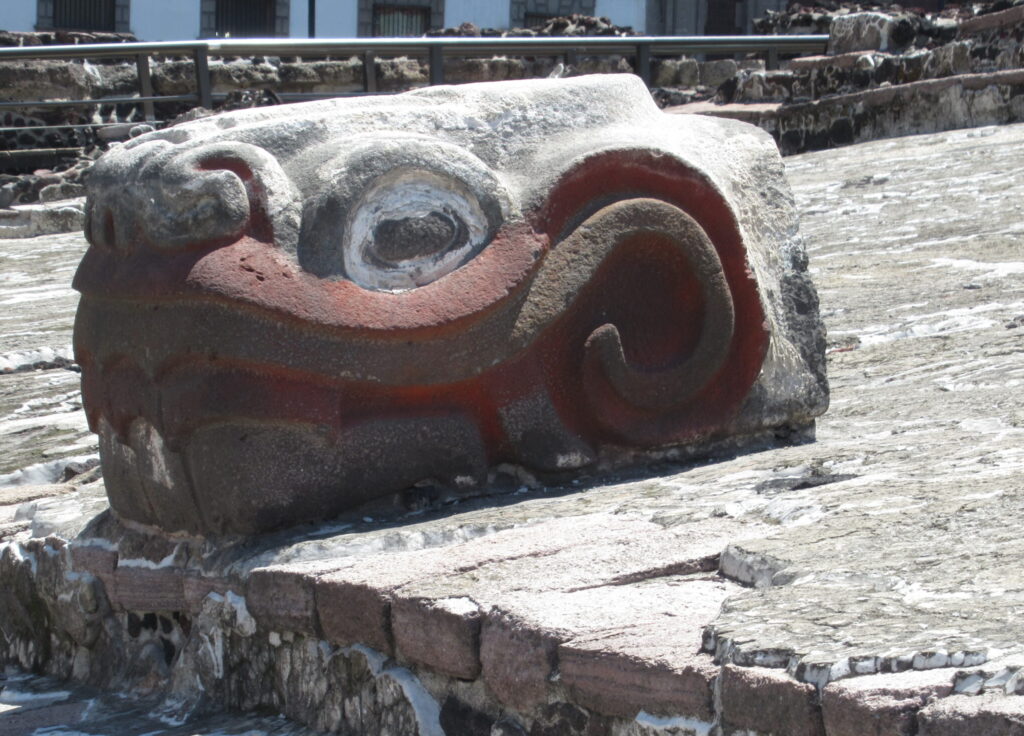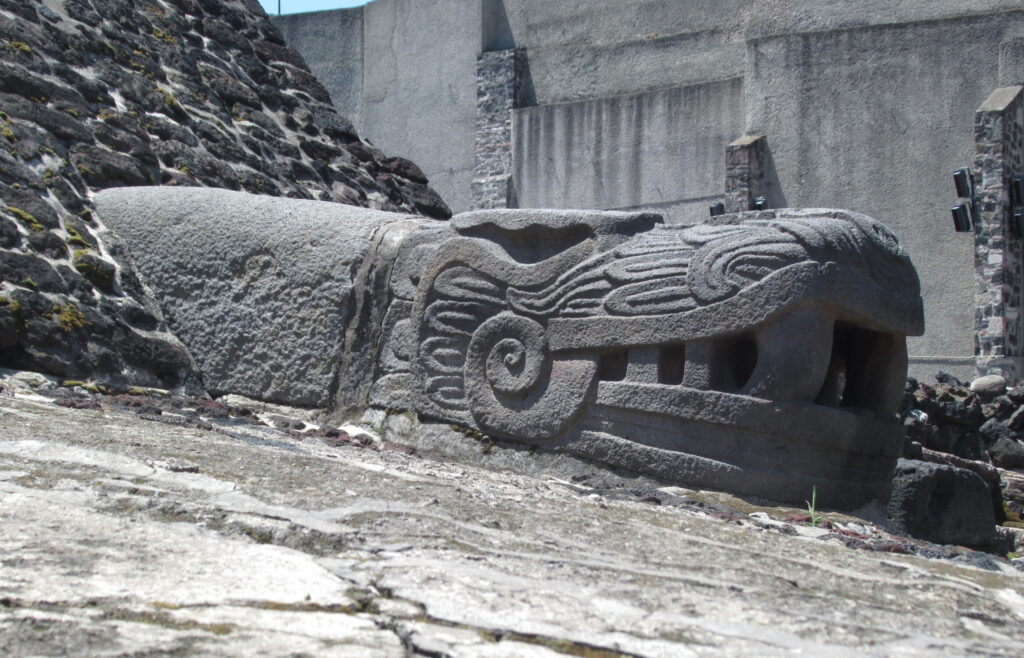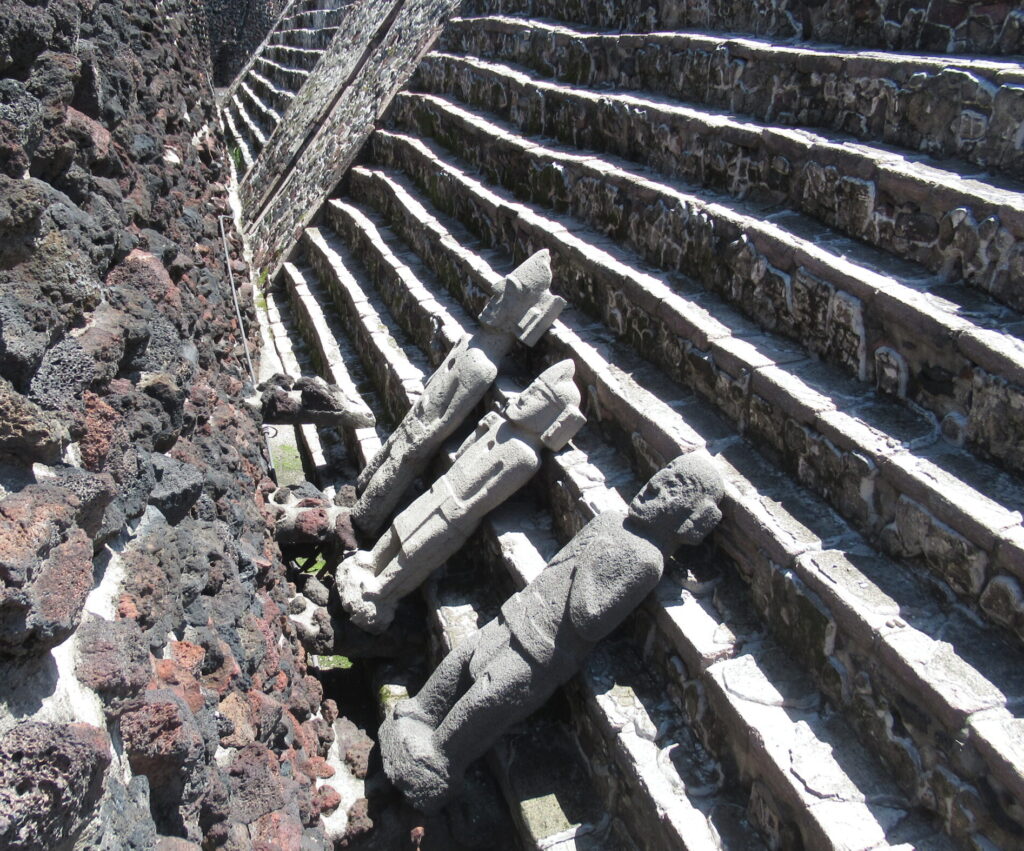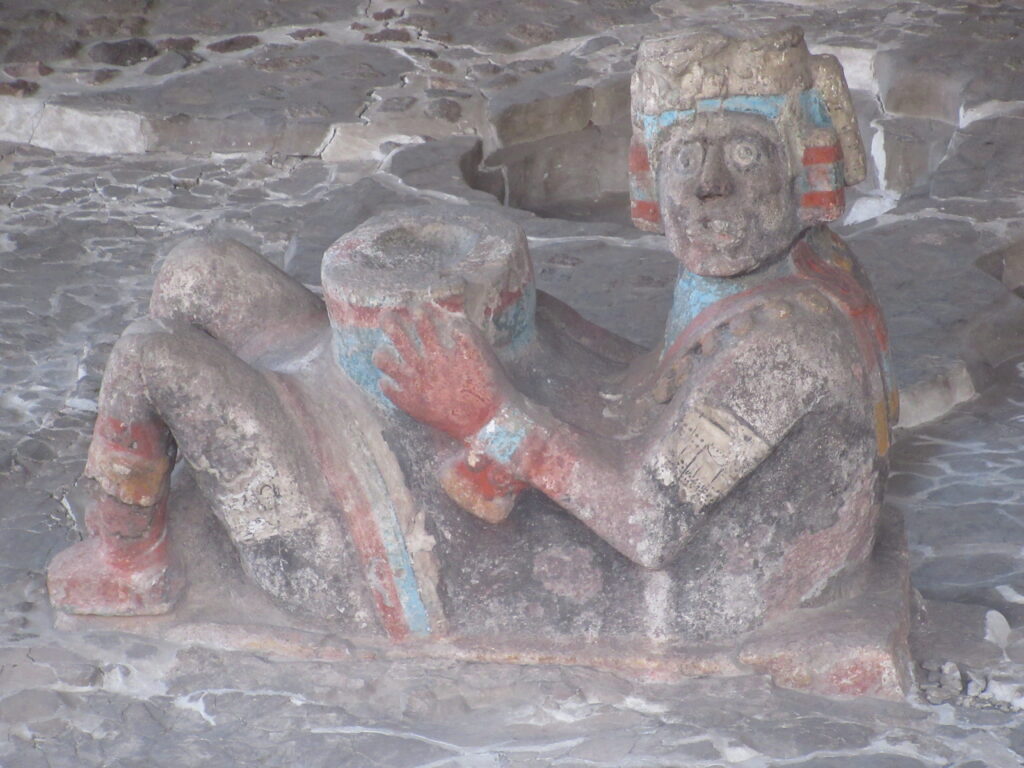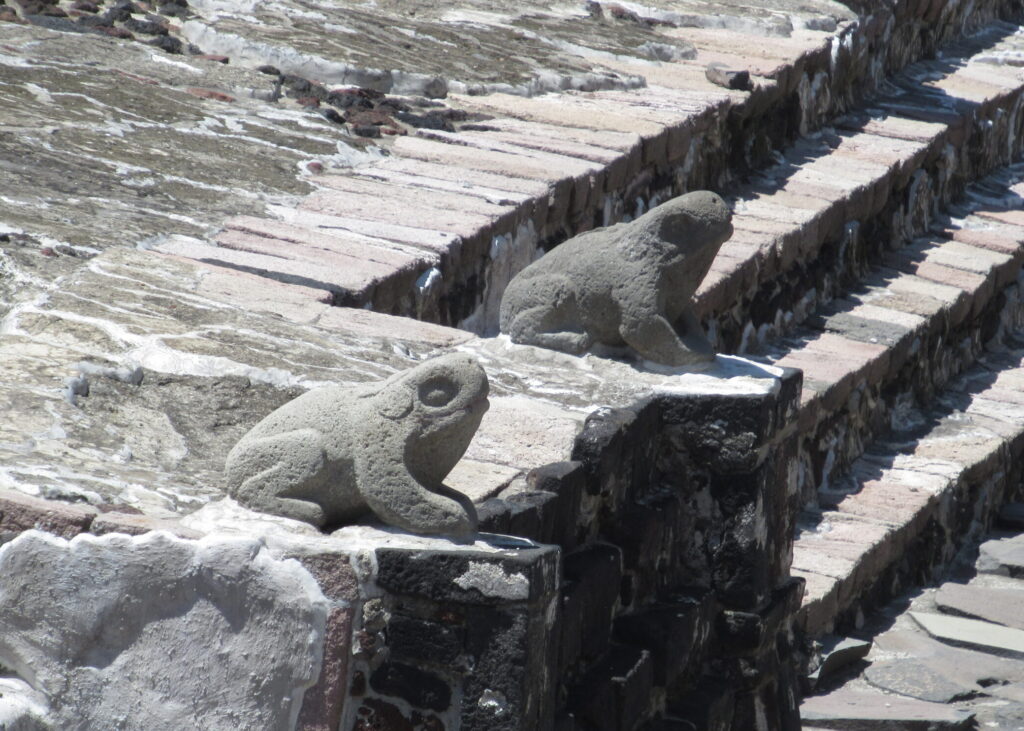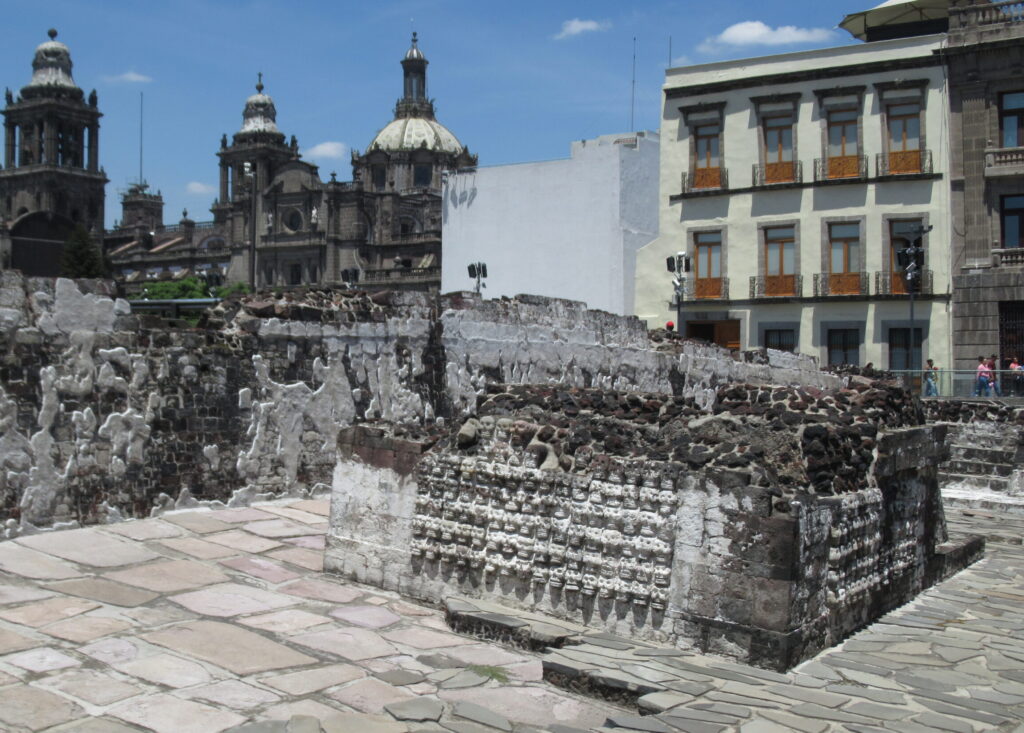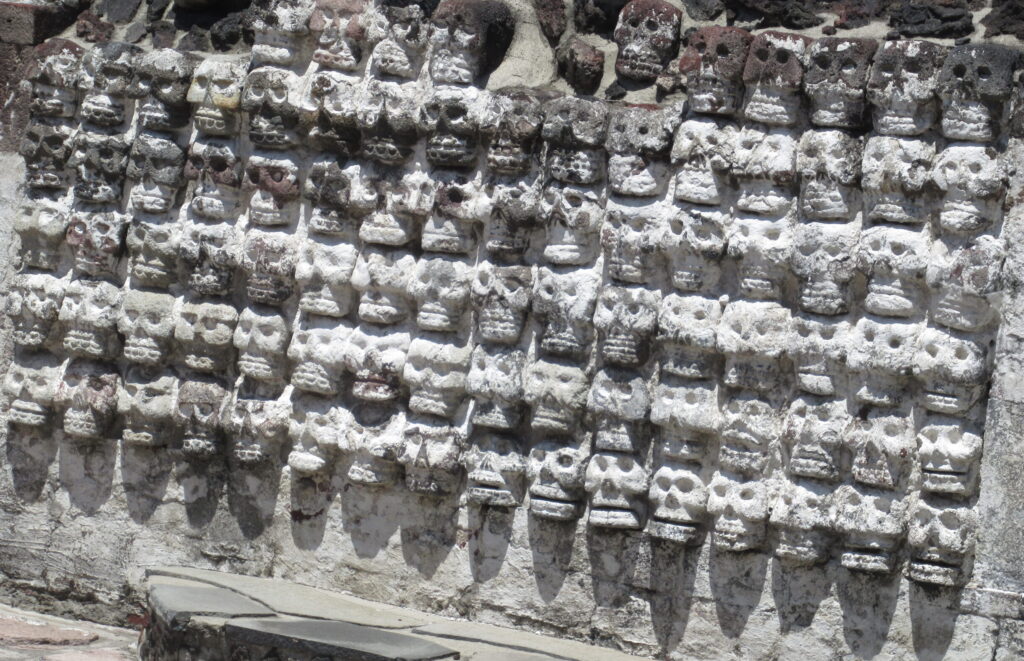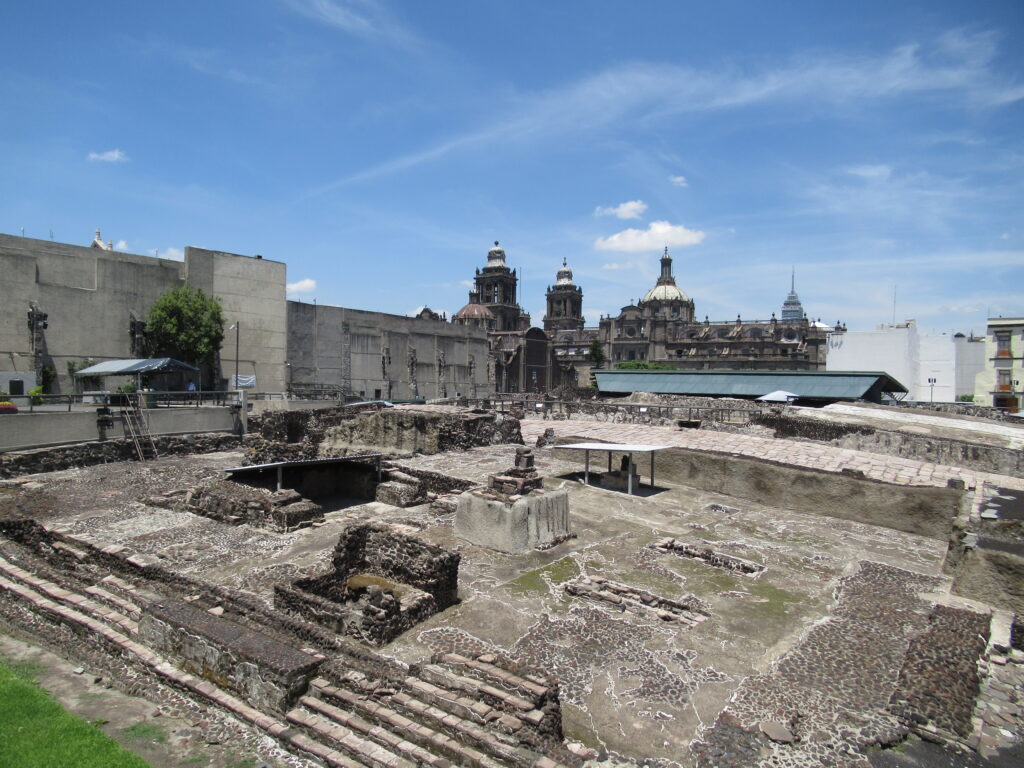 The onsite museum was full of amazing objects, and unlike in a lot of museums – photography was permitted. So I will leave you with a small selection of some of the objects. Unfortunately we didn't write down what these were, and also unfortunately we can't remember what they are either…. So you will just have to look in wonder and speculate as to their purpose and meaning (or do some research on the internet and try and find out…)