The murals of Diego Rivera
Diego Rivera is a Mexican artist famous for painting murals. There is an extensive set of murals in the National Palace in Mexico City, and also some in the Secretariat of Public Education building. Both of these places are open to the public to visit, so we thought we had better check them out.
Probably the most famous of his murals is the History of Mexico mural, which is in the National Palace and depicts Mexico's history from ancient times to the present (well, up until 1935 when it was finished). There is a focus on the struggles of ordinary Mexicans against various outside forces.
The murals are very impressive indeed, with amazing detail and colour. They are also absolutely huge, with some over 50 metres across. They took six years to paint.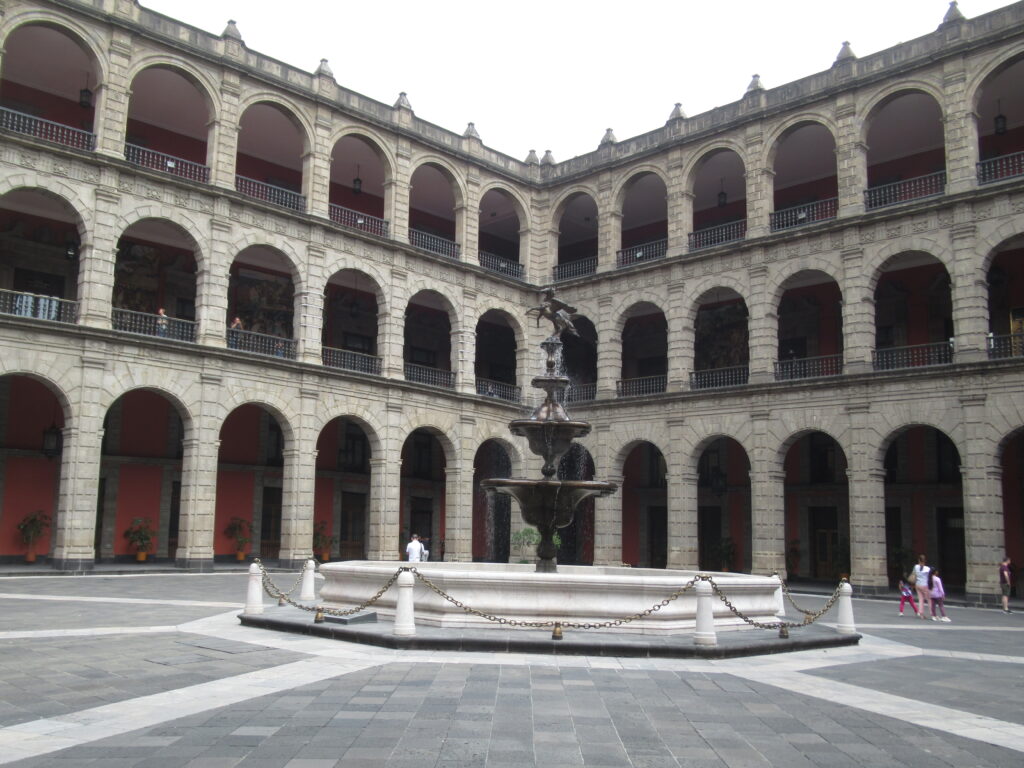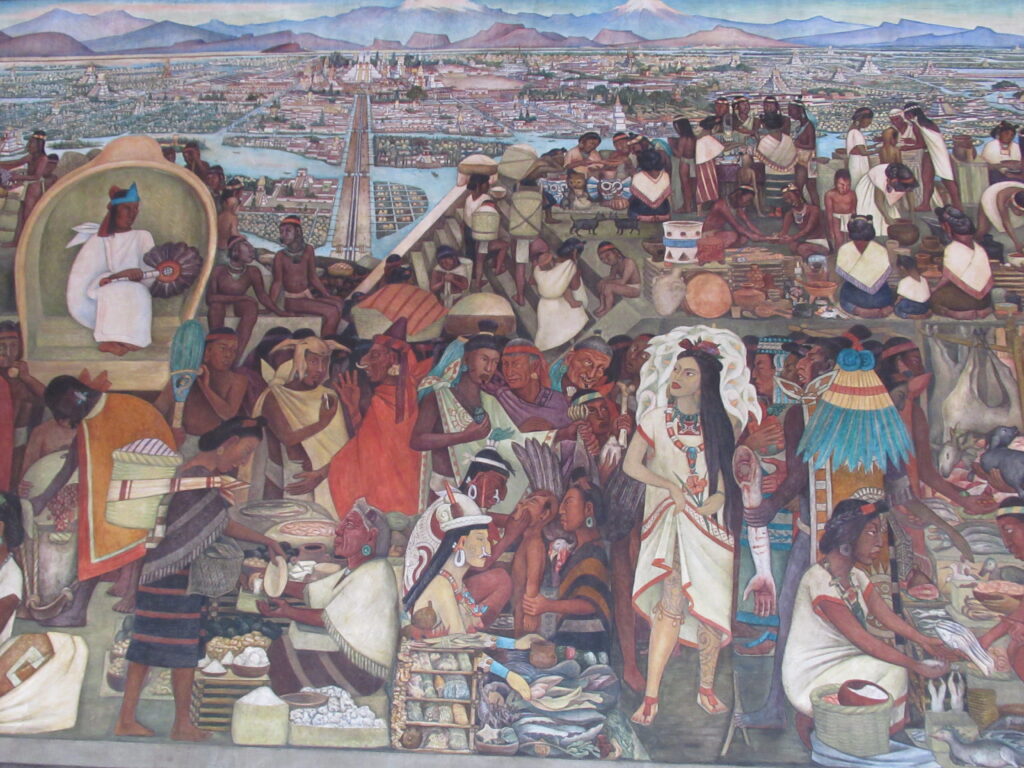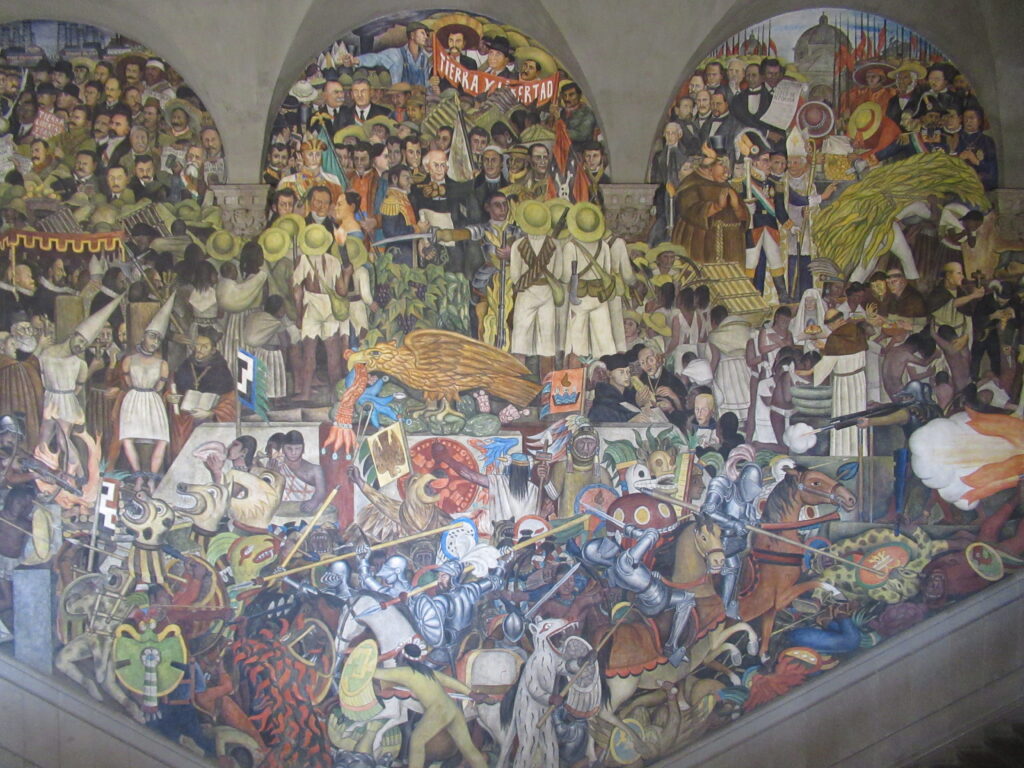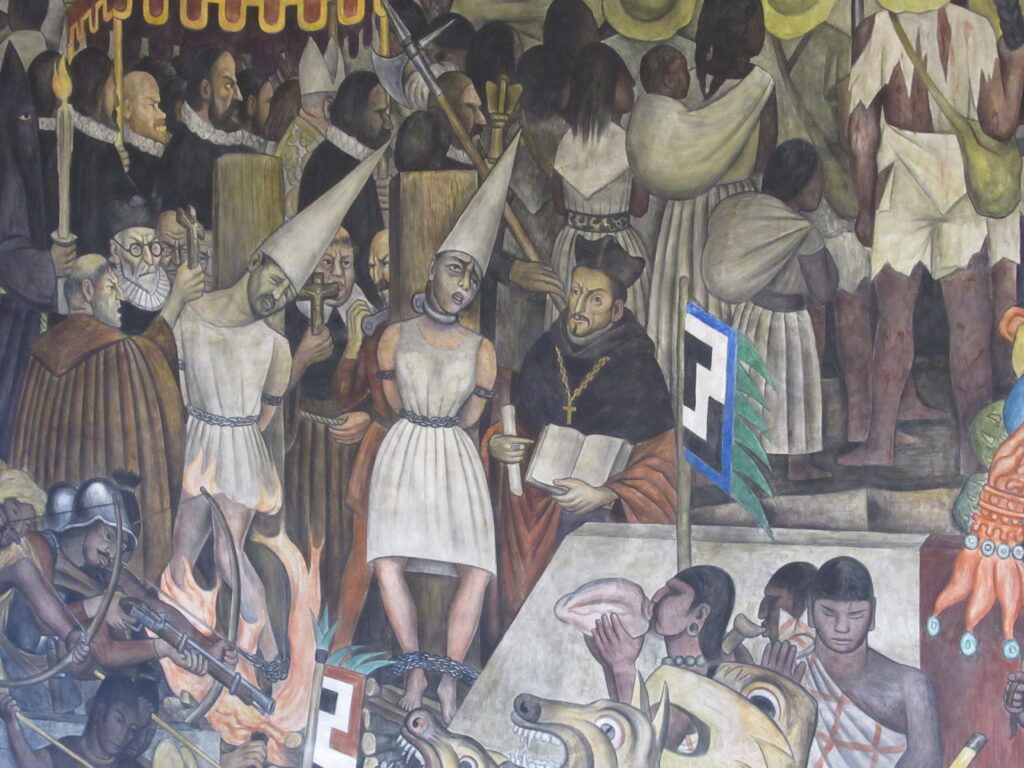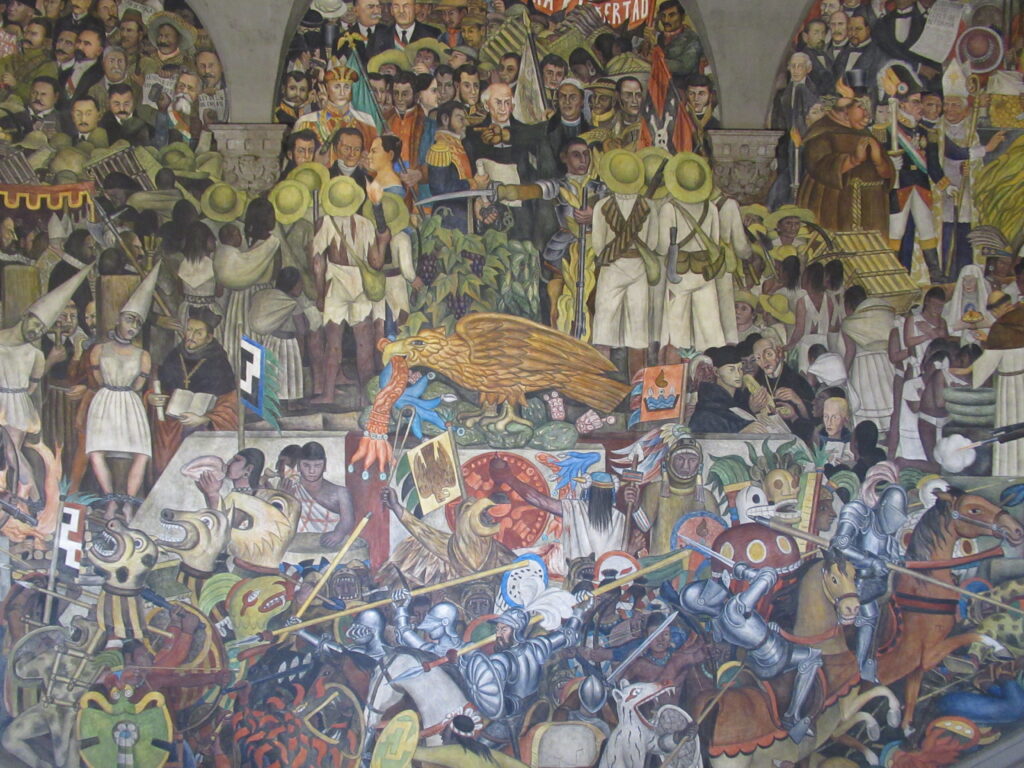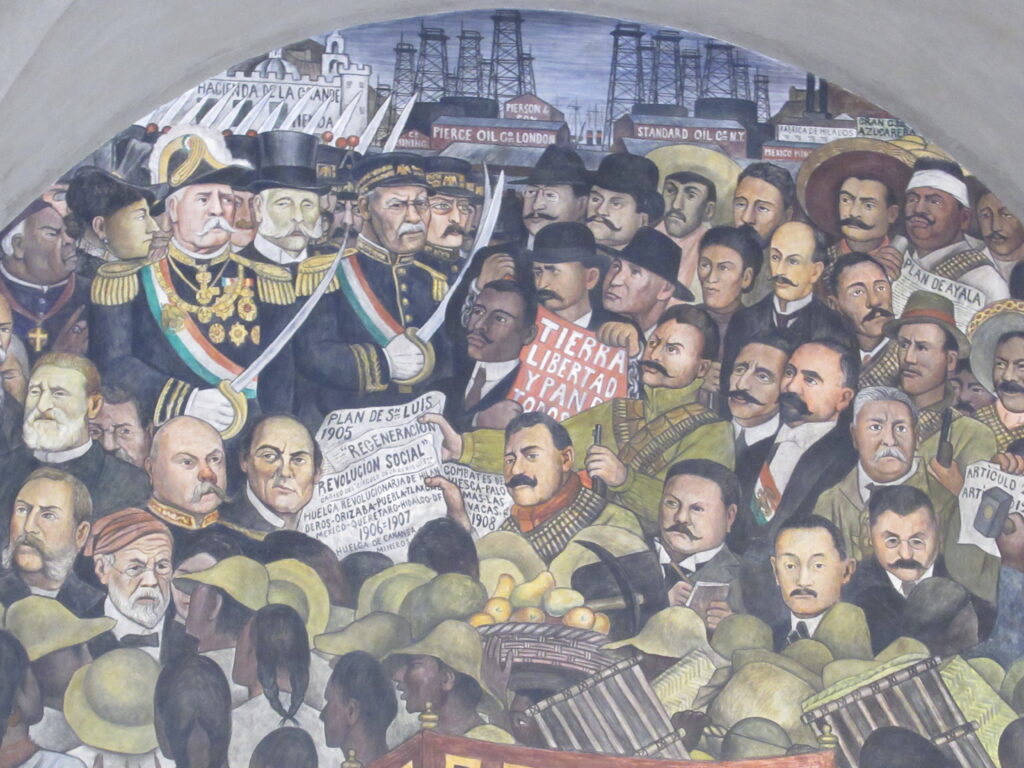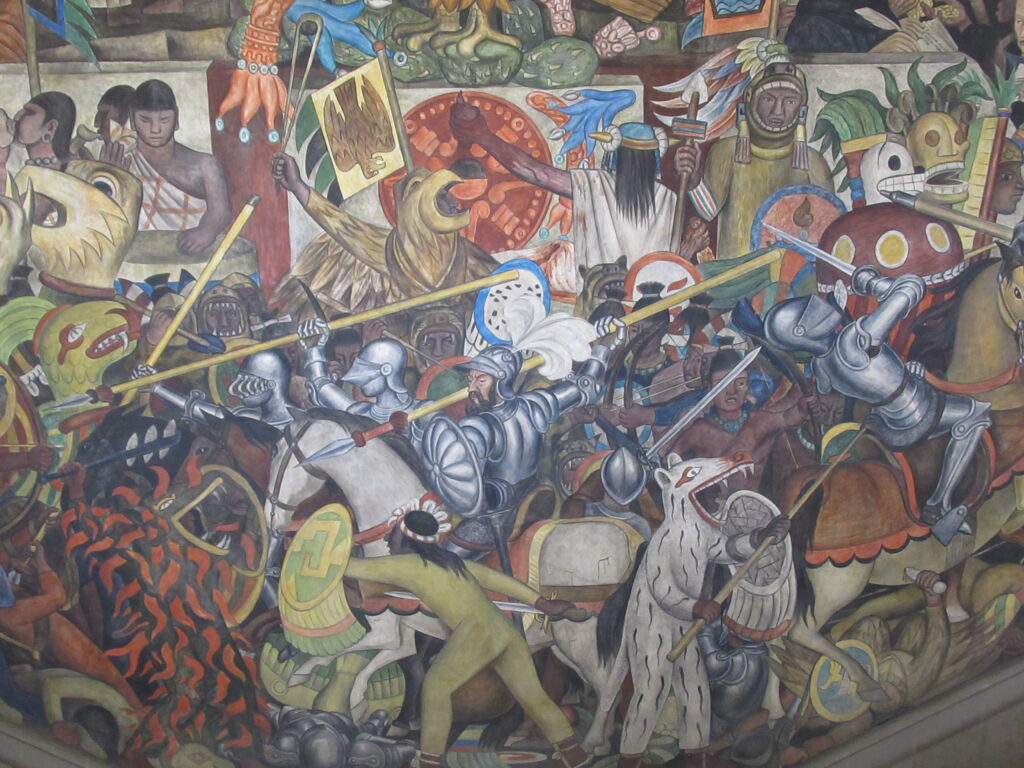 The murals in the Secretariat of Education building are not quite as famous, but no less spectacular. They were painted between 1923 and 1928 and are meant to be a celebration of Mexico. There are over 100 panels, including some painted by other artists. So I will leave you with a selection from this building…