Yes, the time had come for us to ENTER THE JUNGLE! Or more accurately – go and stay at Aldea Luna and do some 'volunteering' in return for subsidised accommodation….
Aldea Luna is located in the Yungas – which is a kind of jungle, and to get there we needed to take the 7am bus from Jujuy to a place called Tilquiza. The bus journey took around 90 minutes on a winding, uphill, gravel road – and we got off pretty much in the middle of nowhere.
Luckily, they send people to meet you off the bus, as the way to Aldea Luna is not marked, and crosses through several farms, goes over streams, and is quite a steep uphill. It's around 3km and is about an hour's walk (yes, that's quite far with heavy bags!)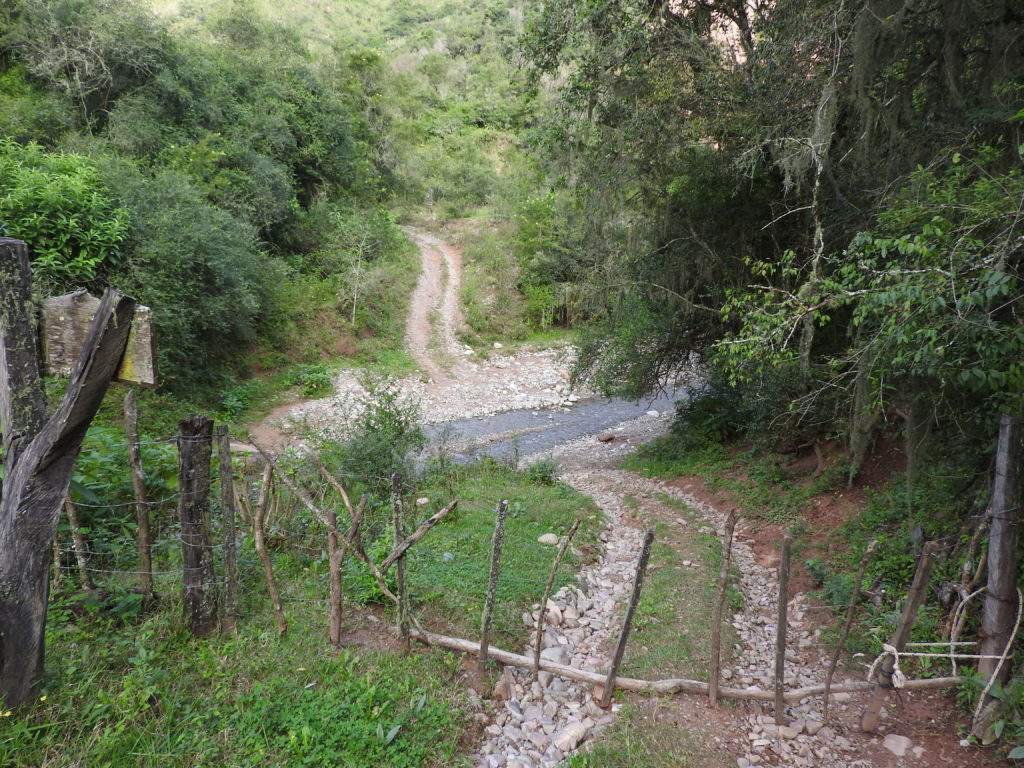 In our case, we were met by two German volunteers – and they guided us up to Aldea Luna. They did insist on taking a 'shortcut' – which meant crossing a stream running down a steep hill, whilst scrambling over slippery rocks holding on to a tree to stop you falling down the stream…….. YES – CC was not very pleased about this shortcut… but we made it through with no disasters.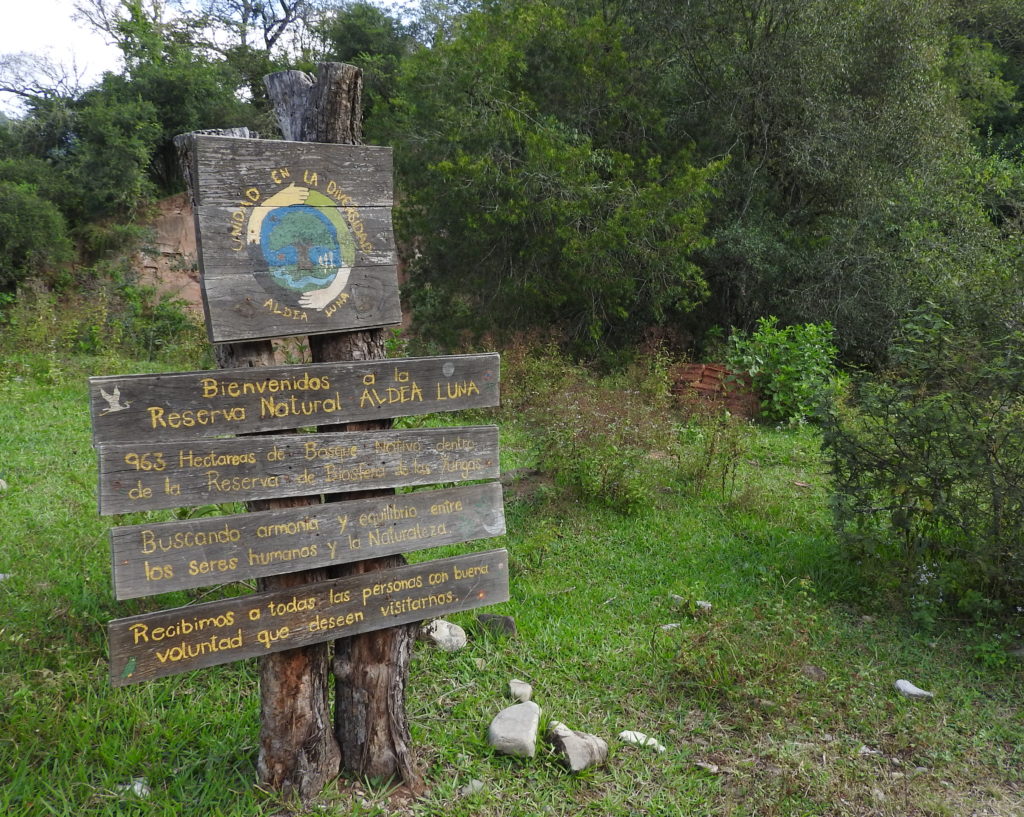 Upon arrival, we met the other volunteers who were already there at the time – an English guy, and a girl from El Salvador – so there would be 6 of us in total. We also learned that the owners of the farm weren't actually there?!? Yes, that was a bit of a shock – as we had corresponded with them before coming, and they had decided not to tell us that they wouldn't be there… the whole place is 'branded' as a 'family' farm, and all the reviews talk about the owners – so it felt a little sneaky to us, for them not to tell us that they wouldn't be there. It turned out that we weren't the only ones, and a few of the other volunteers were not that pleased that they had neglected to mention this to them as well……
So, while the owners were away for 6 weeks, the farm was being run by two long-term volunteers who had been there for 3 years. They were from the UK – so yes, we were on a farm in Argentina with no Argentinians around…
By now, it was around 9.30am, so it was BREAKFAST TIME! Yeah! Breakfast was very nice…. but more about the food in a later post… The English guy wasn't that happy, because he thought there would be more people and more work to do – and there was quite a quiet atmosphere at breakfast. After breakfast, we found out a bit more about how the place worked. A lot of it is on the internet, but some of it isn't…….
Things we knew before we arrived
– there is no electricity (except occasionally on Saturday nights if the generator gets turned on)
– there is no phone signal (except by hiking one hour up a mountain)
– all the food is vegetarian
– we would be working around 4 hours a day in return for a dorm bed and 3 meals a day
– the nearest shop is 3km away, and that doesn't sell very much
Things we found out after we arrived
– showers are only allowed on Wednesdays and Saturdays
– to get hot water for a shower, you have to collect firewood and light a wood-burning boiler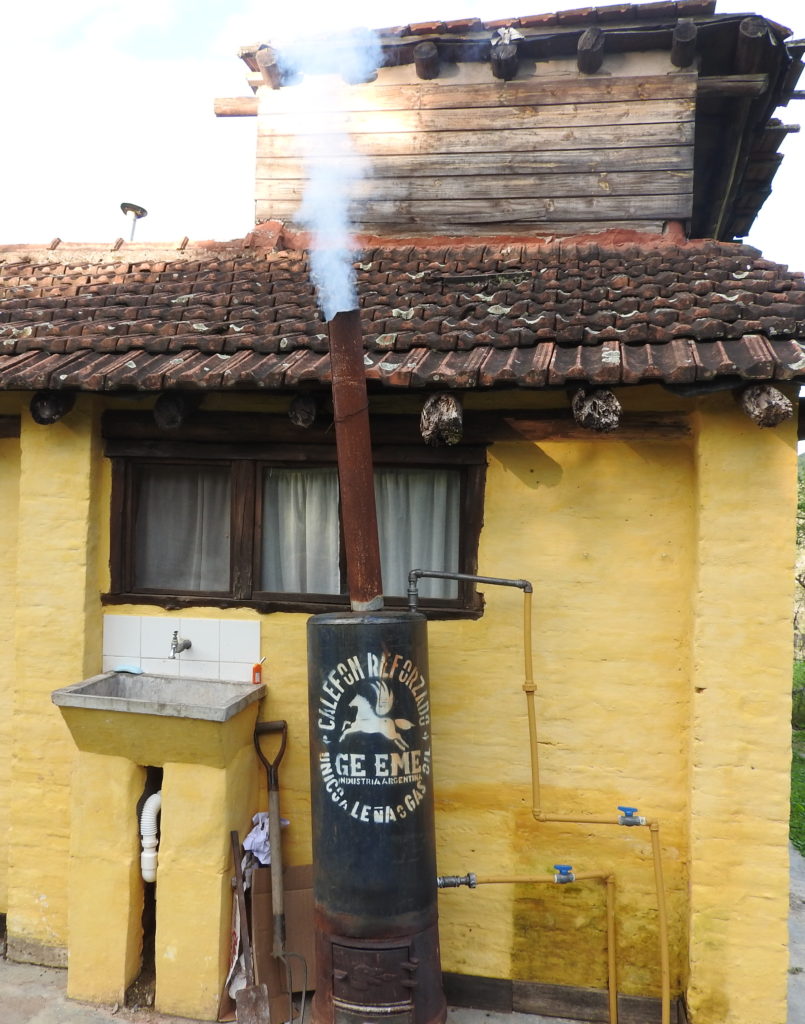 – if you want to wash your clothes, you have to walk 500 metres down a steep hill to the river, and wash them in there…..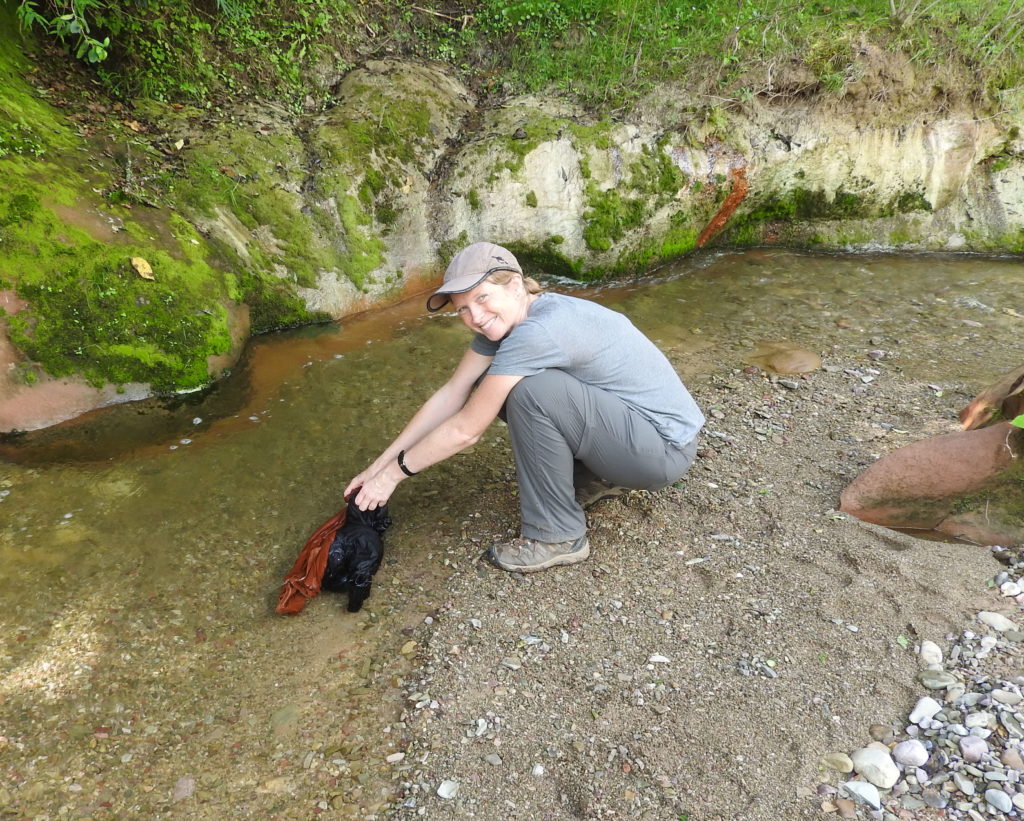 – there is no coffee, only tea… WHAT?!?! Yes, they could have told us that, and then we would have brought some with us.
YES, so a few surprises in there! 🙂 But we were determined to prevail in these harsh conditions 🙂