We had arrived in San Salvador de Jujuy… which is known by many (including us!) as Jujuy …and our reason for being here was? – to get a very early bus to Aldea Luna, as it was finally time to go in to the jungle and volunteer!!!
Given that our main reason for being here was to leave!?! – we strategically chose our accommodation as follows…
The main criteria… to be as close to the bus station as possible!!!
The second criteria… we gave up with any additional criteria… 🙂  …there was only one hostal anywhere near the bus station – so that's where we ended up!
I would describe it as a colourful (interpret that how you like!), multipurpose hostal (there was a gym in the breakfast room with spinning classes!?!), a 15 minute walk from the bus station…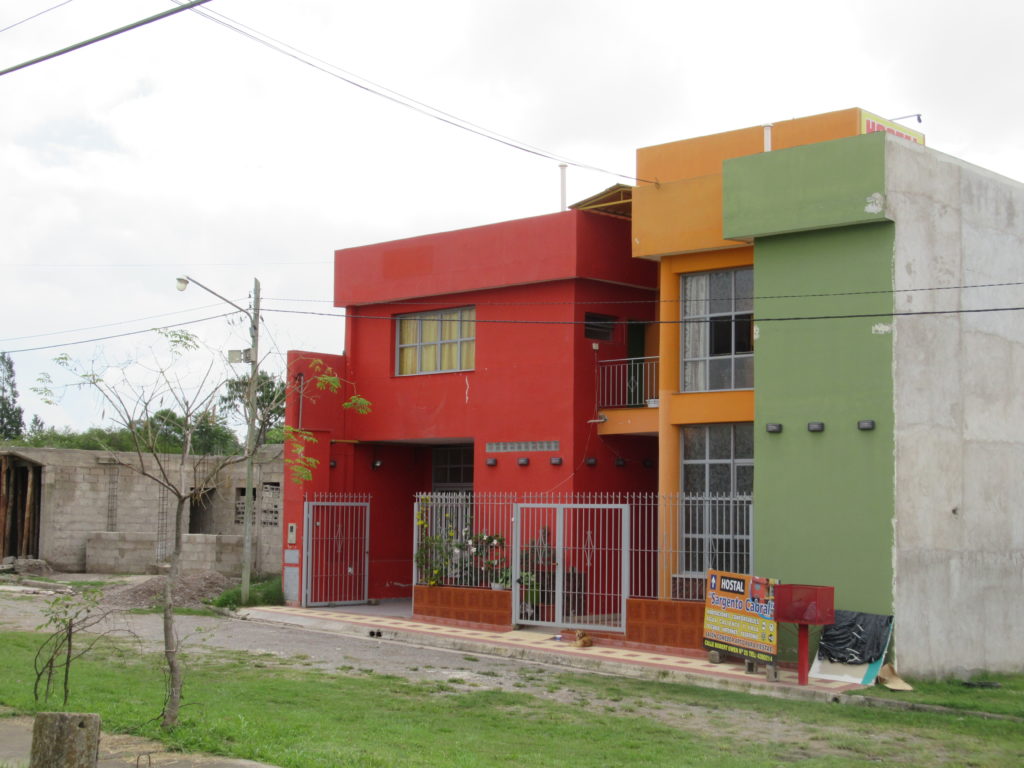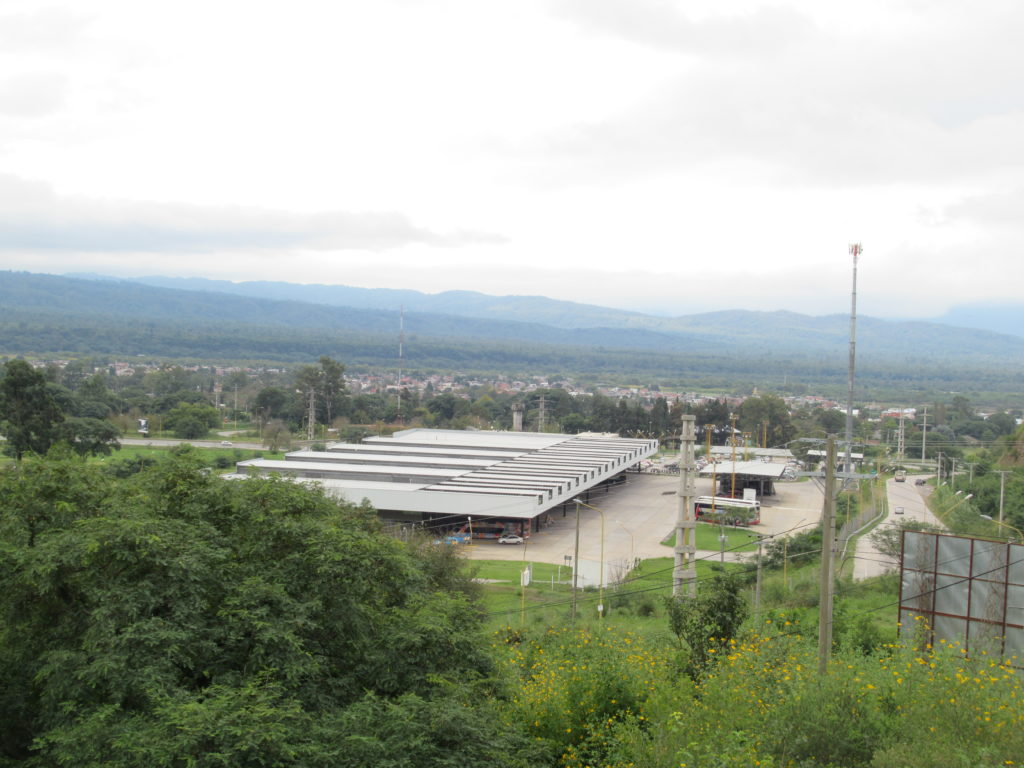 Before we could go into the jungle, we needed to prepare ourselves, so we had a day built in, in Jujuy, to do so… It might have been easier to hang around at the bus station on this day – but instead we took a local bus to town… There wasn't a lot to do in town… and arriving in siesta time made shopping pretty difficult too! We didn't let this get to us and managed to entertain ourselves until the shops re-opened at around 5pm…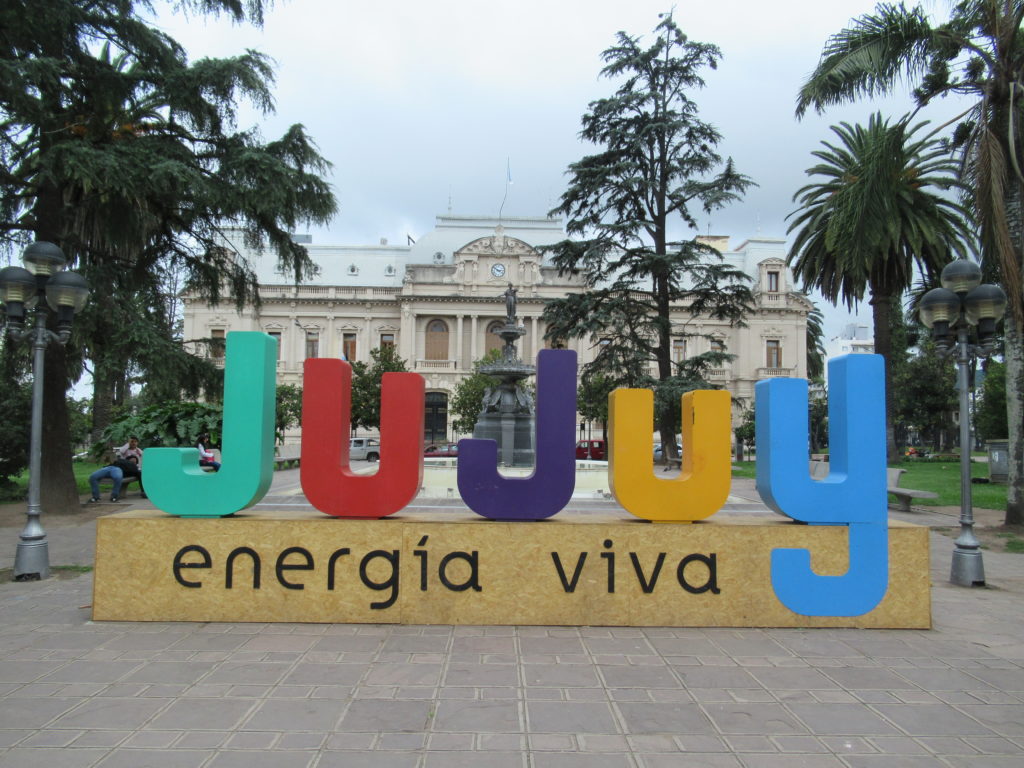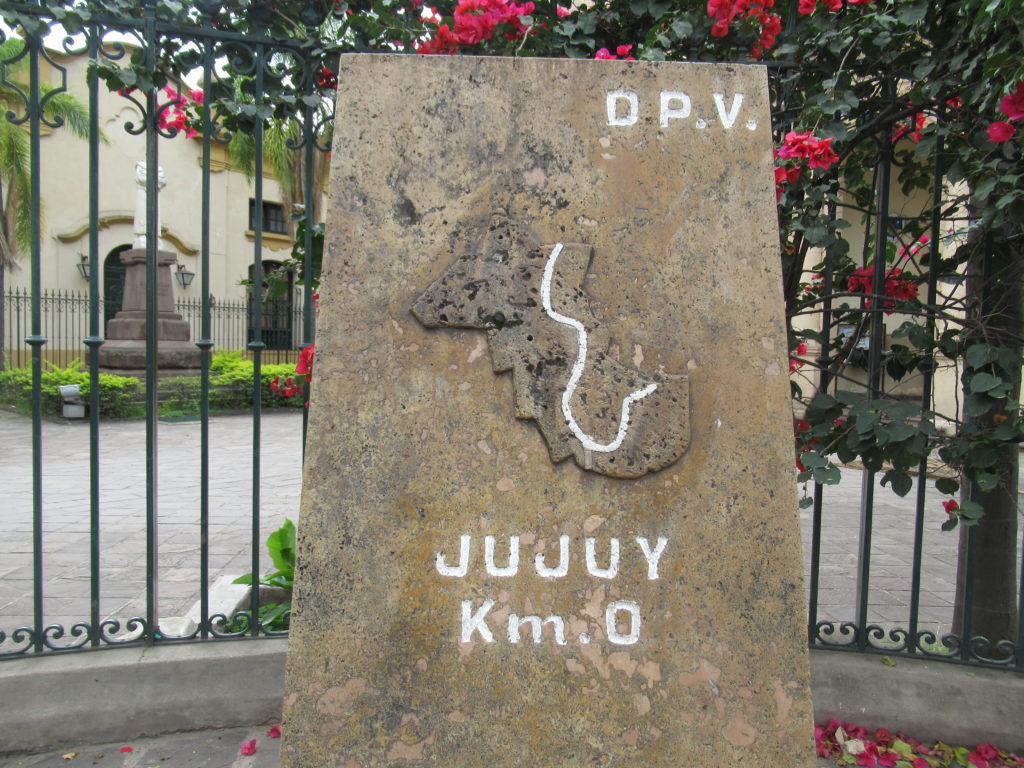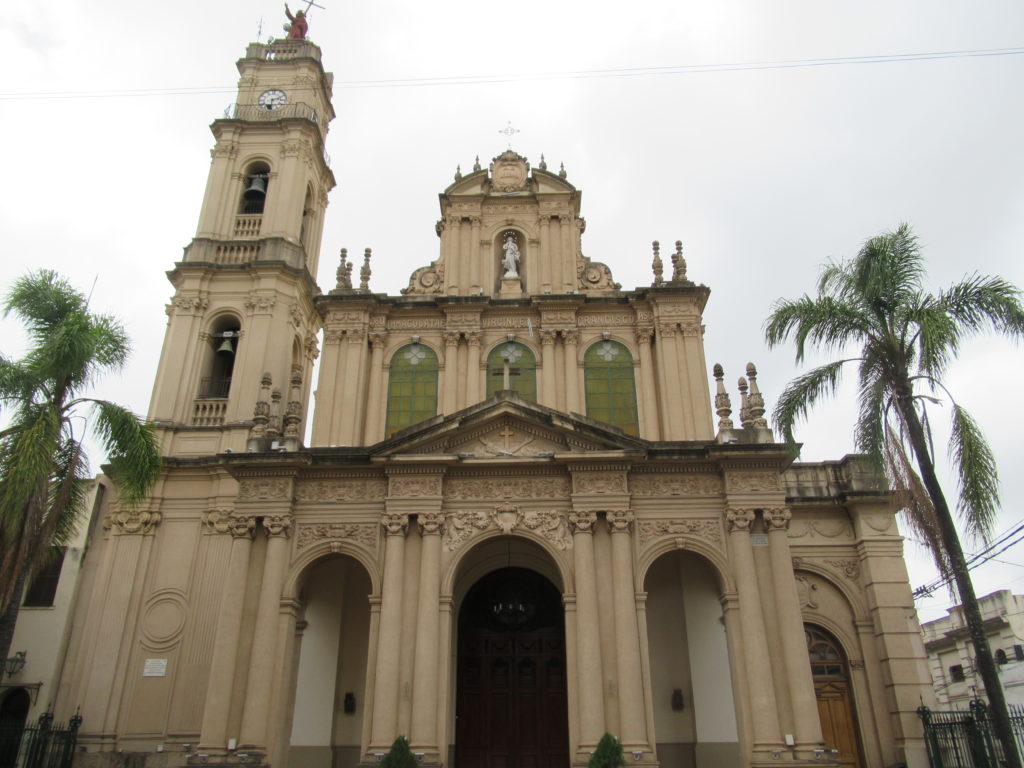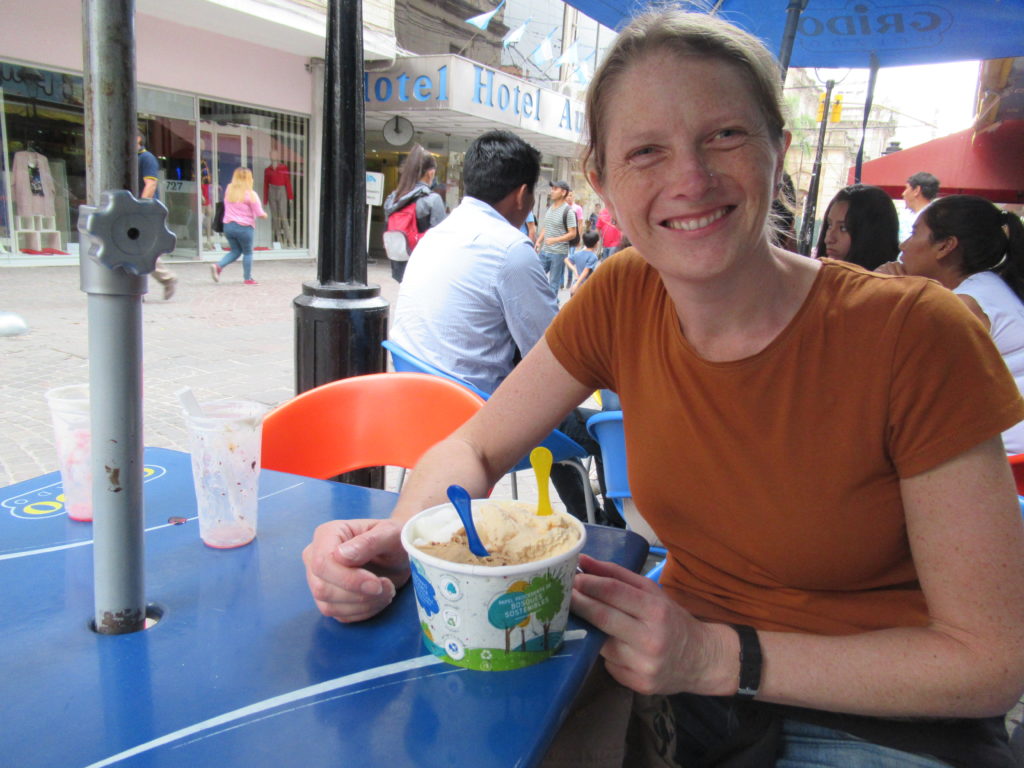 When the shops finally re-opened we were able to get on with the task at hand – purchasing a new mate container and bombilla – we had sent our beautiful set from Paraguay back to the UK with CC's mum as we wanted it as a souvenir – but had been left mateless since 🙁 and neither of us wanted time in the jungle with no mate…
There wasn't a lot of choice… but we found one… and some Playadito (the best Argentinian mate in our opinion!)… yay!!!
We couldn't wait until we were in the jungle to drink mate though… mate drinking started as soon as we made it back to the hostal!!!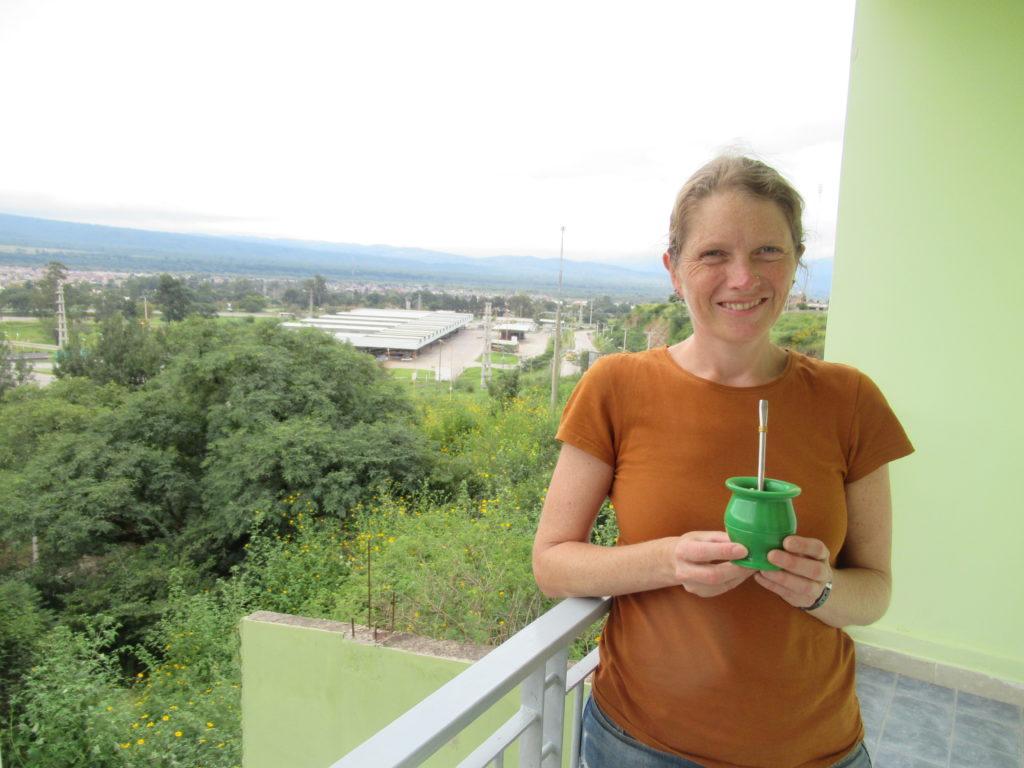 Jungle here we come!!! 🙂
In case you can't remember what 'going into the jungle' involves – it's otherwise known as going to Aldea Luna under the 'Living in Nature' program, and their website explaining what this is, can be found here: