In an attempt to avoid taking a second night bus – one in two years is enough – we headed to Abancay for an overnight stop to break up the journey between Cusco and Nasca…
On arrival in Abancay, we didn't really have a plan as to how to leave – It's pretty hard to come by online information around buses in Peru, so when web searches came up with no buses running between Abancay and Cusco during the day, we thought nothing of it – a local company would surely run the route… we just had to wander around the bus terminal (as we had done in other places) and find the bus that would take us to Nasca…
Our bus terminal wandering didn't prove to be as successful as we'd hoped.. and as we started the uphill walk from the bus terminal to our hostal, reality started to kick in… there might be no way round it… we might need to endure our second night bus of the trip 🙁 🙁
After checking in to our cheerful little hostal set on one of the squares in the centre – the lady working there confirmed our worst fears… there was no way to reach Nasca EXCEPT on a night bus!!!! The next night we would not be sleeping in a hostal, but instead would be on a bus:-( 🙁
Down in the dumps, we left the hostal to find dinner… But we found ourselves on the main drag in town and soon cheered up as we got to watch a parade – traditional music and dancing 🙂 It was pretty cool… never worked out what the occasion was though!!!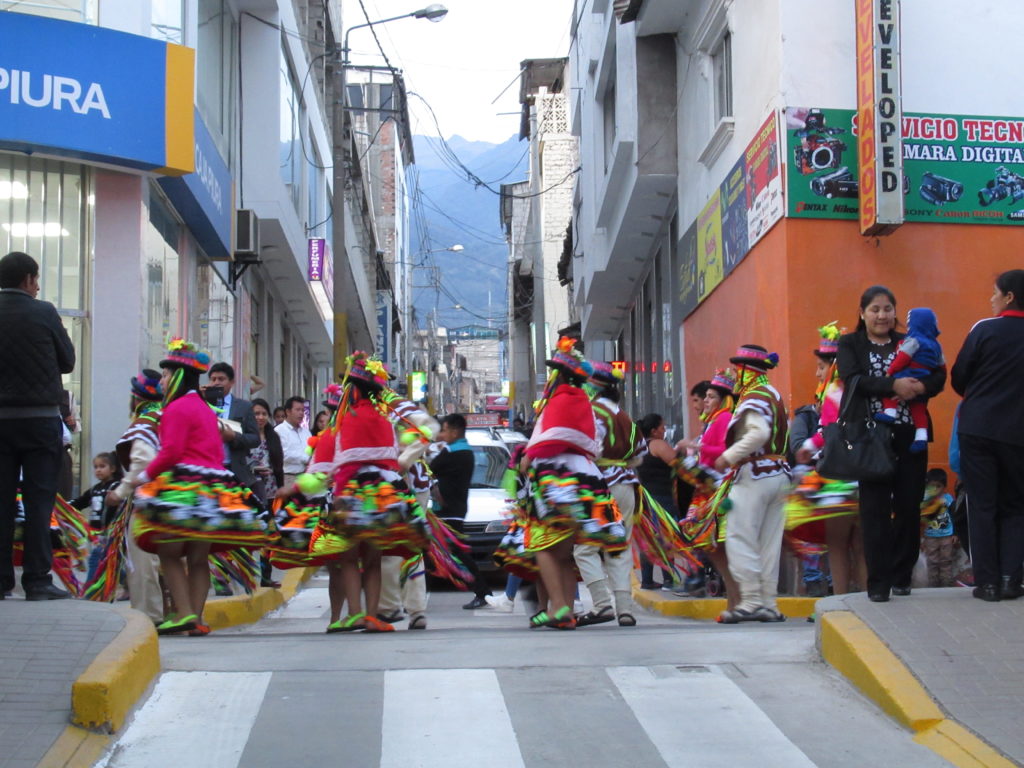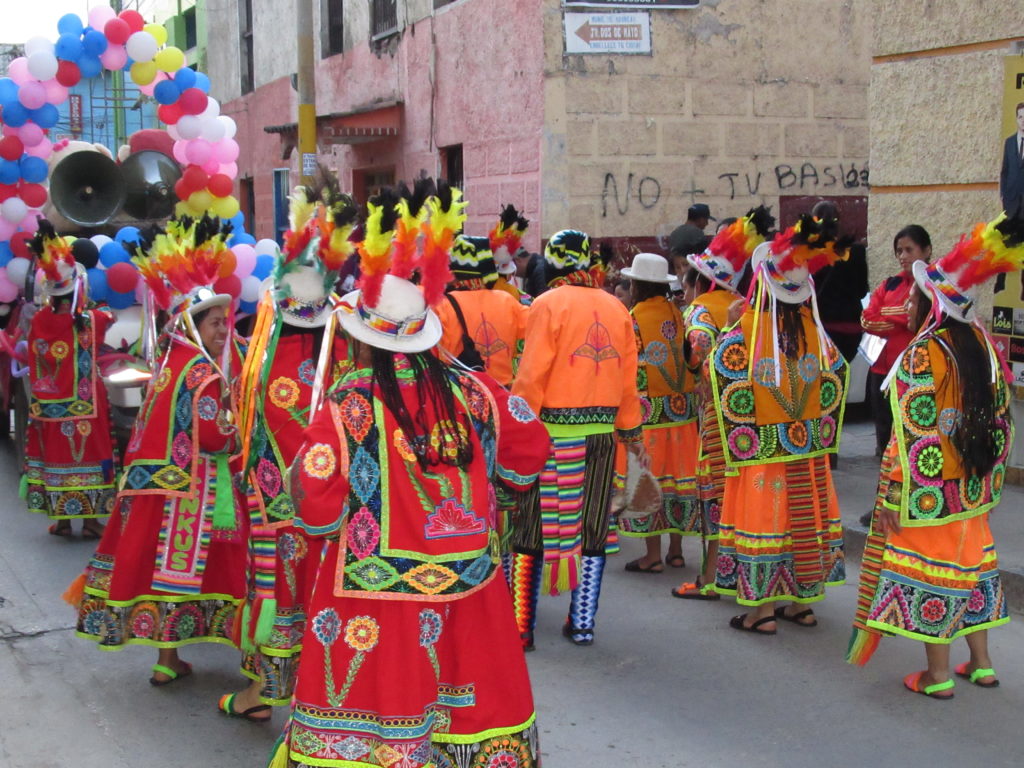 If we'd have had to rely on dinner to bring a smile back to our faces, it might have been a long time coming… Ají de gallina is a traditional favourite in Peru – but the version we got in Abancay wasn't as good as most…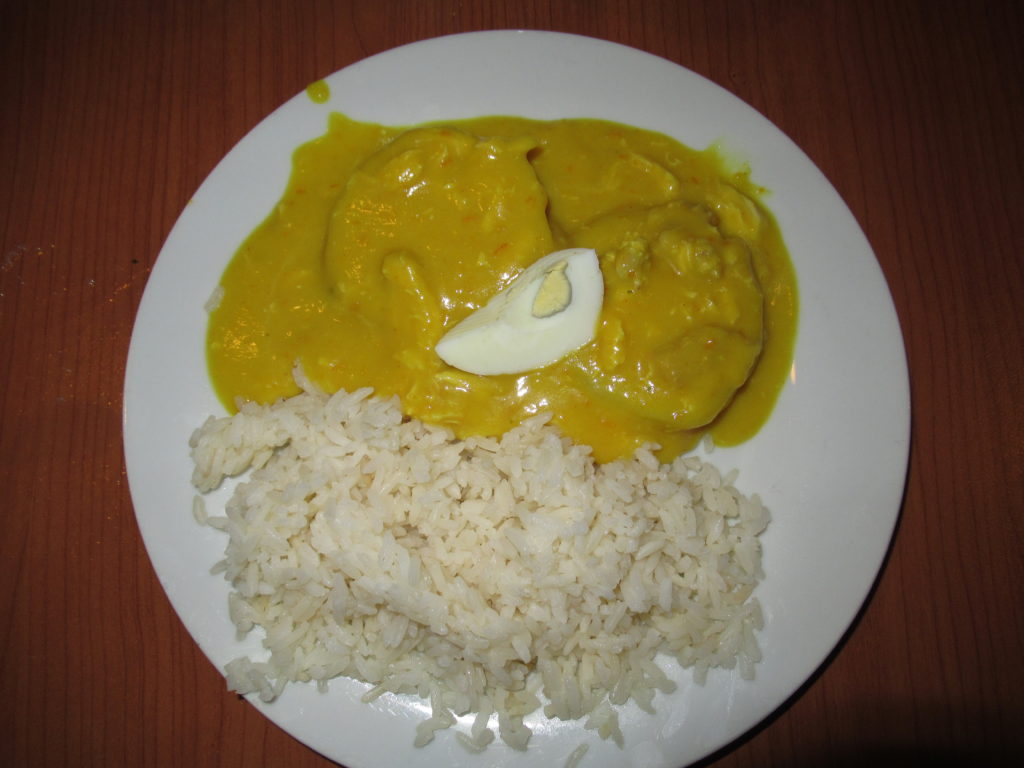 The following day we had a day to kill in Abancay as we waited for our night bus to Nasca…
Abancay is a pretty nice small town – but with VERY heavy daypacks in tow – we'd left our main rucksacks at the hostal – exploring was made a little harder…
Regardless, we still managed to stroll the streets of Abancay, have a picnic lunch, relax in the sun in all of its' sunny plazas – we seemed to move from one square to the next and then have a bit of a rest 😉 and when it started to get a little colder we moved inside a cafe for a coffee!!!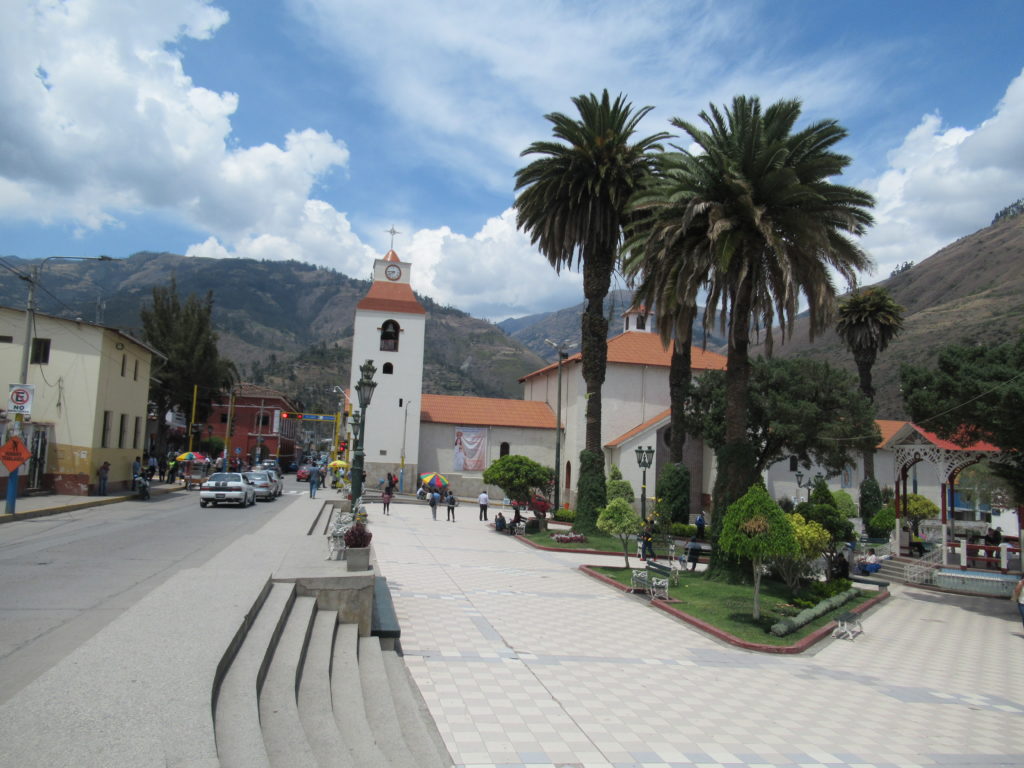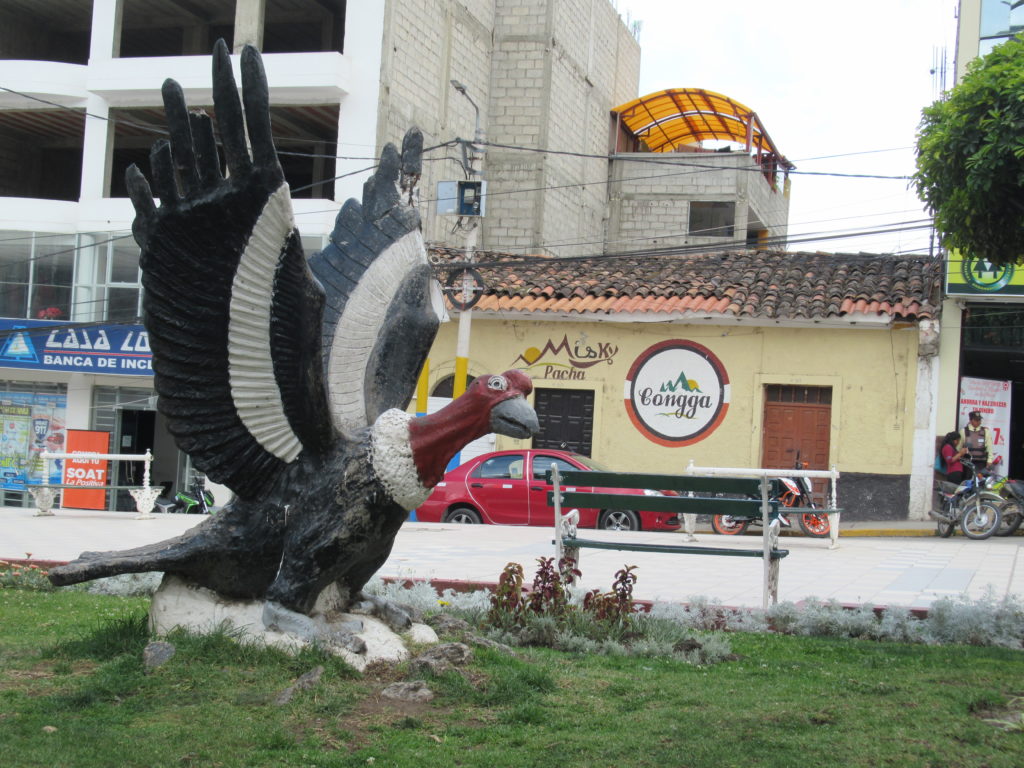 We actually quite liked Abancay… and with hindsight (we had stuff booked so we couldn't!) could easily have stayed longer and explored the local area… although I'm not sure we would have been able to procrastinate our departure long enough for the town to arrange a day bus to Nasca 😉