Haven't you had enough of going to see penguins?! I can hear you asking this as I type…or as you read… well… in one respect, yes we have – we are very, very satisifed with our penguin viewing experiences so far. However, we do have a 'penguin hitlist'.., this doesn't mean that there are some penguins that we have to kill – perish the thought! But we do have a hitlist of the species that you can see here in South America, and we would like to see all of them. There are six species available, and we have been to visit four of them so far (Magellanic, Rockhopper, Gentoo, and King). The two remaining species are Humboldt and Galapagos.
So, this excursion was to see Humboldt penguins. However, in the location that we were going to visit – Puñihuil – there are both Humboldt and Magellanic penguins. This is exciting because it's the only place in the world where both species live side by side, but also not good, because it means that we have to try and recognise the Humboldt penguins amongst the Magellanic ones, and only 20% of the penguins are Humboldt…..
You are probably thinking – 'How hard can it be to spot them – all this time spent looking at birds and you can't even tell two types of penguins apart?! LOSERS…'
Well, you might be right – but they DO look VERY SIMILAR… so you need to cut us some slack. How about you look at pictures of each one, and come back to me when you are confident you can tell them apart….
Got it? So, the bill is a little different, and the Magellanic Penguin has an extra black stripe.
Yeah, so we did some studying before we went, and guess what? At the end of the boat trip, even with binoculars, we had no idea if we had seen a Humboldt Penguin or not! 🙁
A key problem was the speed of the tour – it was cheap and cheerful – which means 25 minutes total tour time on a very fast small boat around 3 islands with penguins on them. I think in total we had around 3 minutes at each of 3 penguin sites! So we frantically scanned each penguin trying to work out if it was a Humboldt or not…. but it was too difficult 🙁
However, we analysed the photographic evidence later, and we discovered that we HAD SEEN A HUMBOLDT PENGUIN!! 🙂 🙂 🙂 YES, it STILL counts even if you see it without knowing it 😉
So here's a little test – which of these three pictures that we took contains the Humboldt penguin….
GROUP A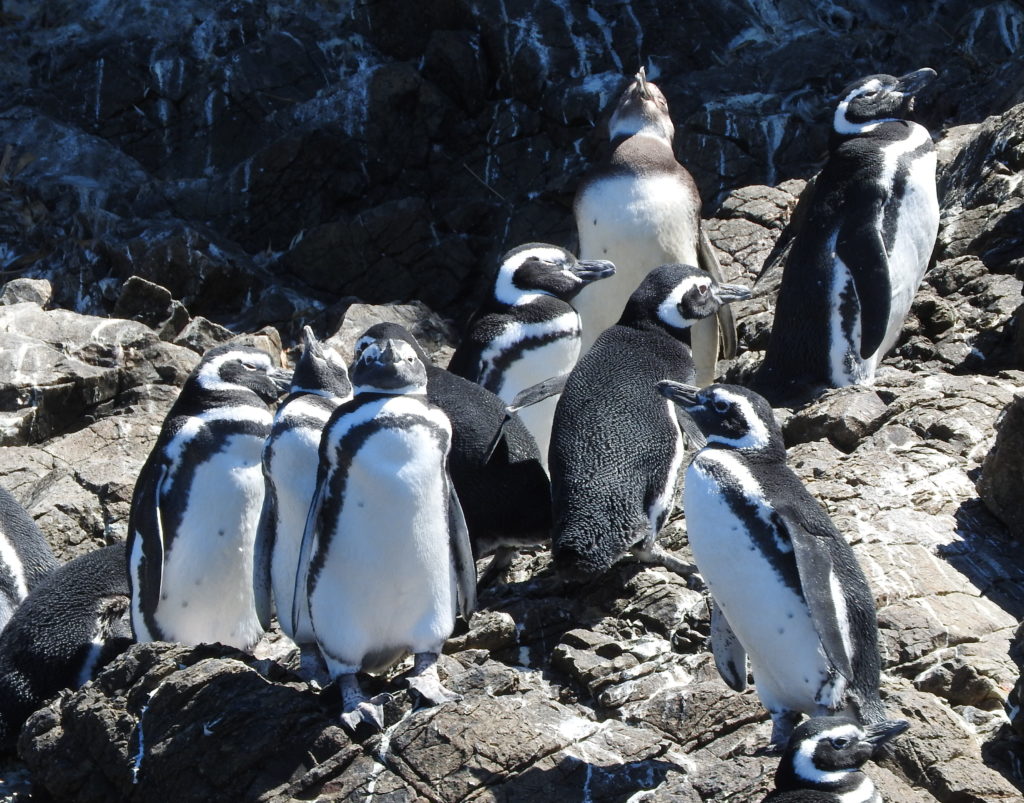 GROUP B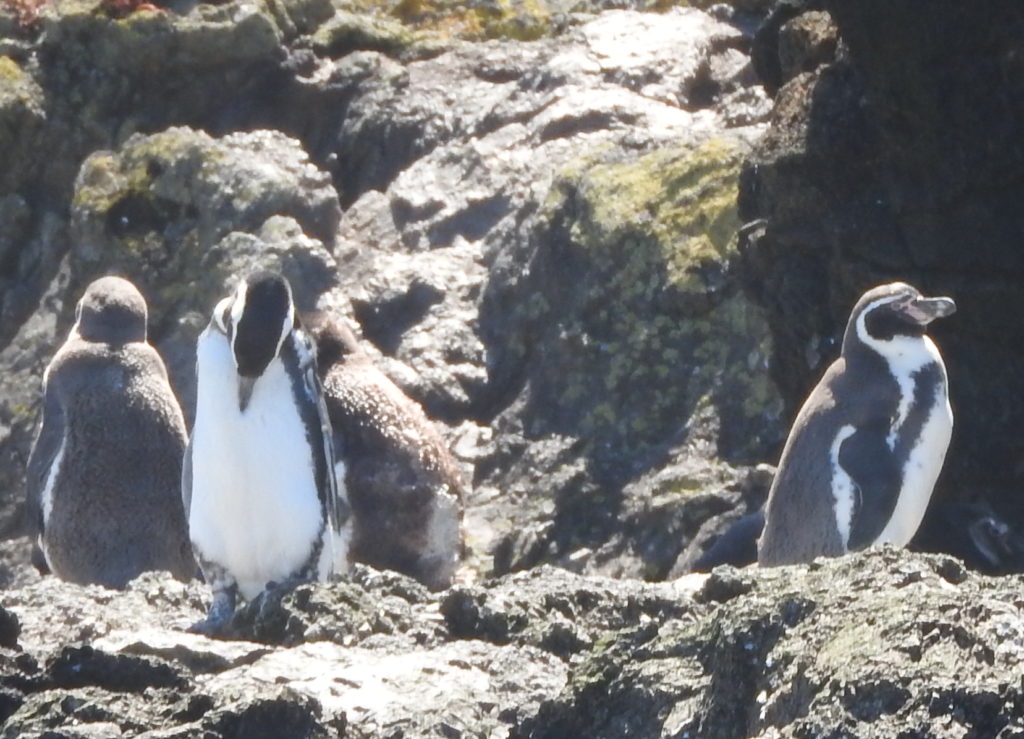 GROUP C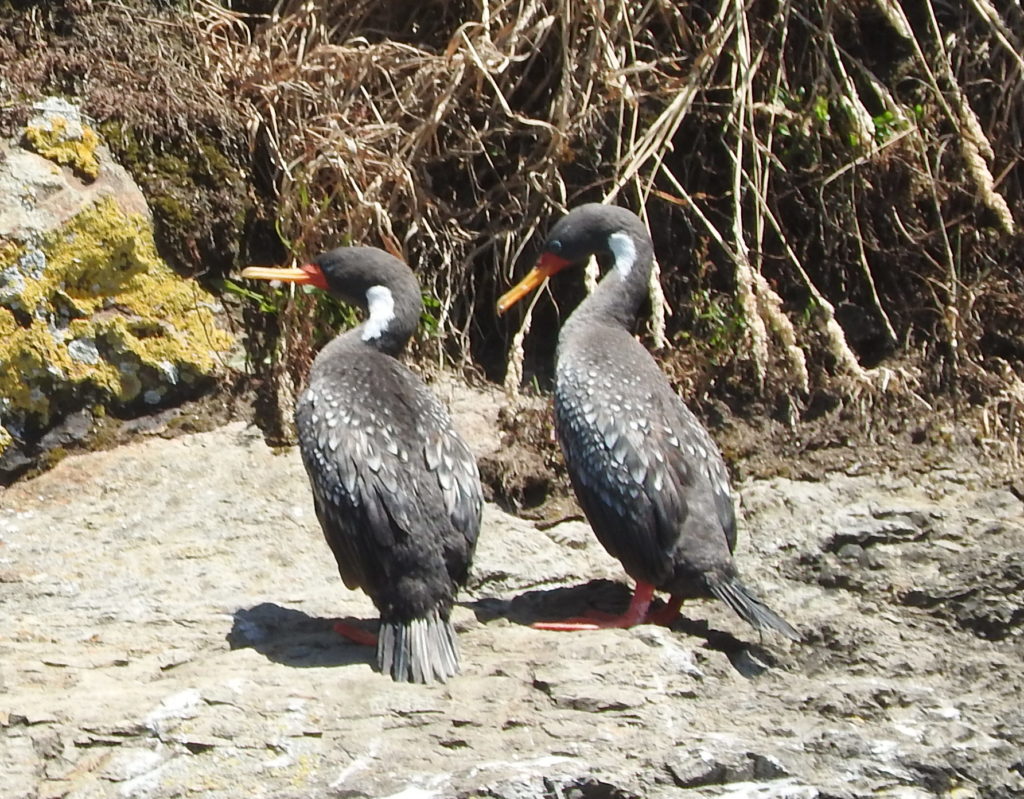 So… pick a group, and see if you get a Humboldt Penguin spotting badge…. the correct answer is at the end of the post….
…meanwhile let me tell you about the tour…. it was a bit lame… yeah, we've been spollt on our other tours – this one was too fast, and you don't get very close to the penguins. Still, at least we did see the Humboldt 😉
Also, it was in a very nice location, and you boarded the boat straight from the beach.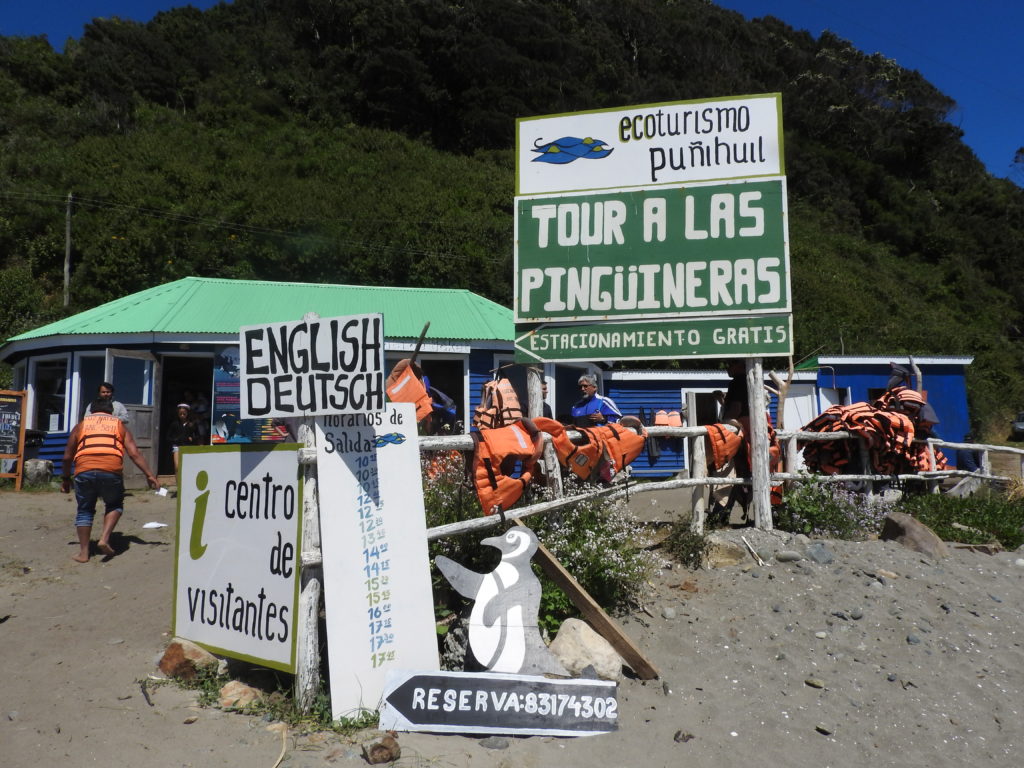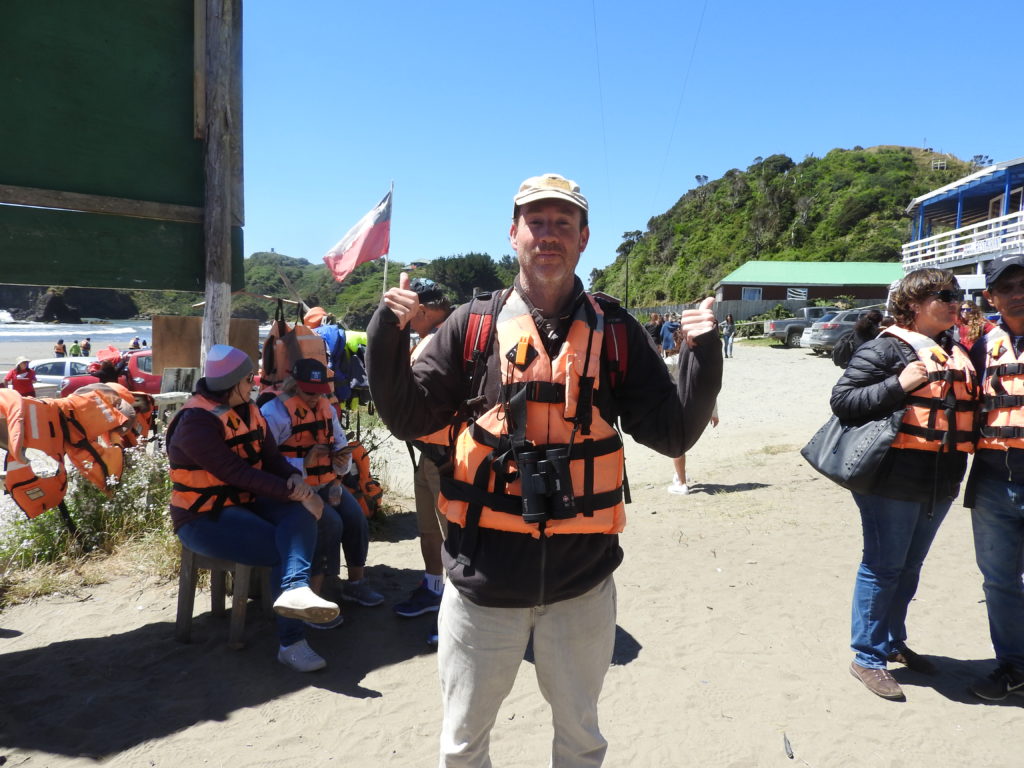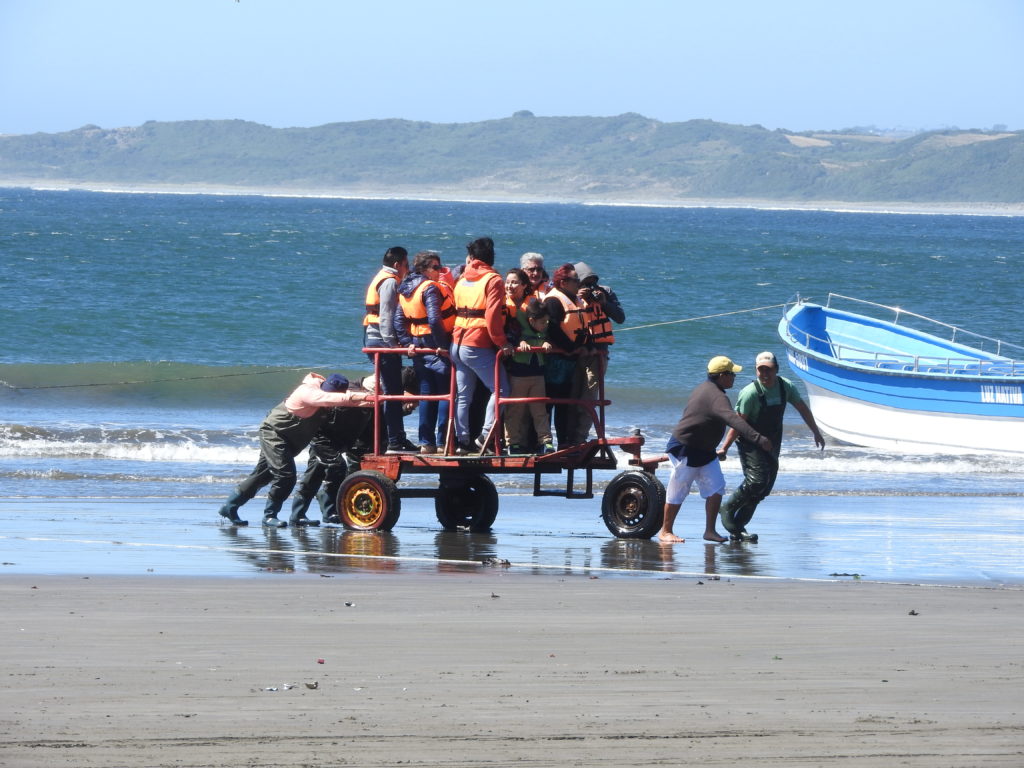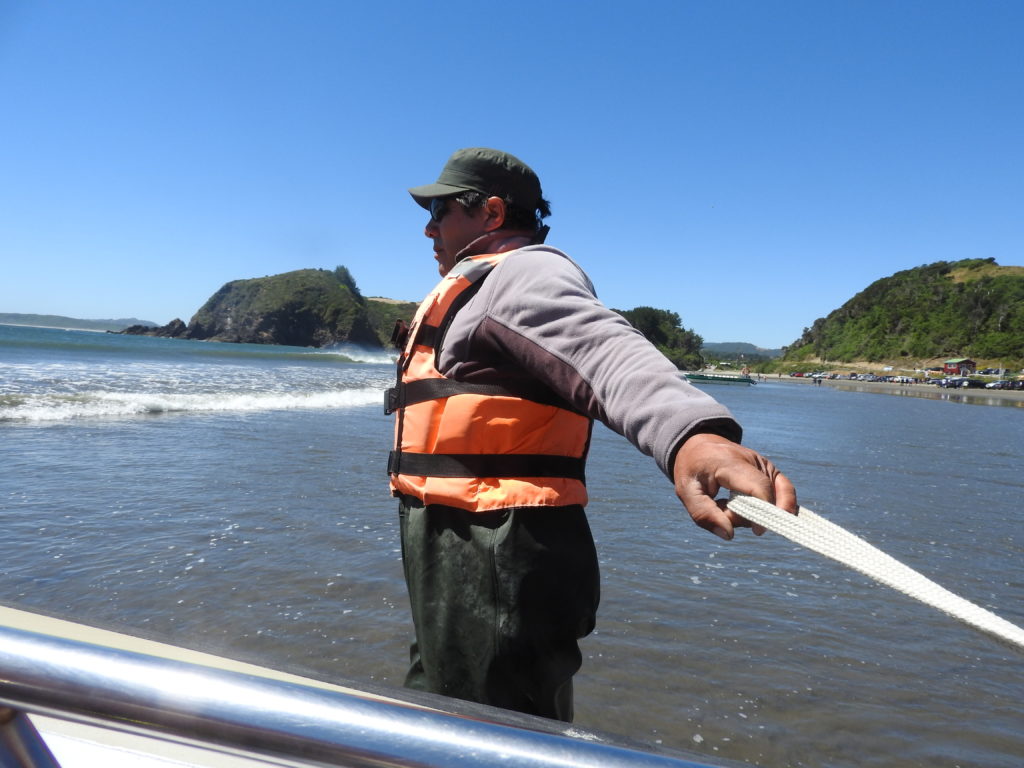 As you can see, they have developed a novel way to get you in the water using old luggage trolleys. However once 30 people are on the boat.. yes 30 people in the small boat… they still have to drag you a bit into the water. We were clearly too heavy as a group, and after 10 minutes of failed attempts to drag us into the water, we had to get back on the trolley again while they moved the boat further into the water….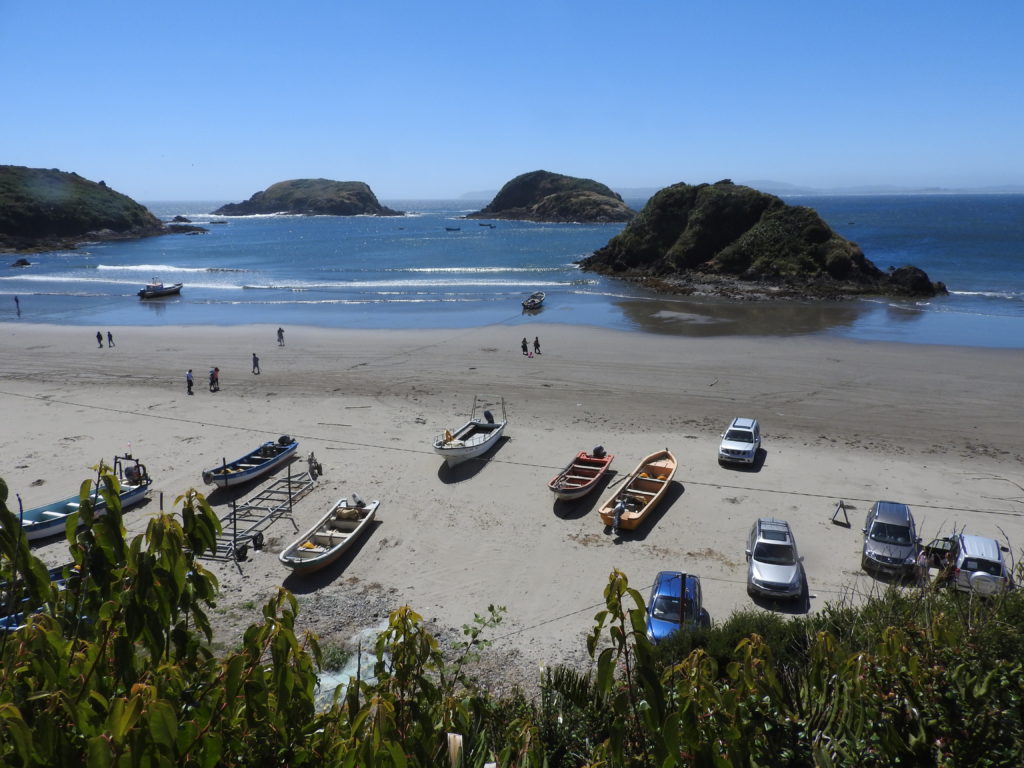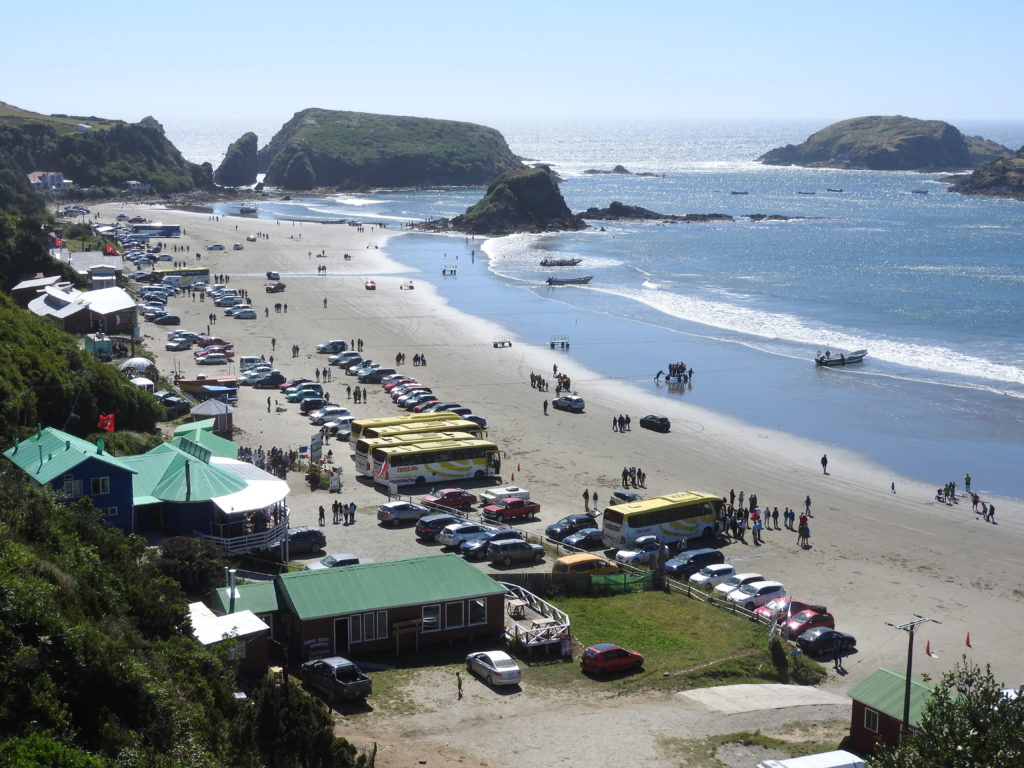 Despite the shortness of the tour, and the lack of ability to spend much time looking at the penguins – there was one little lucky bonus that we got…. a sea otter appeared! 🙂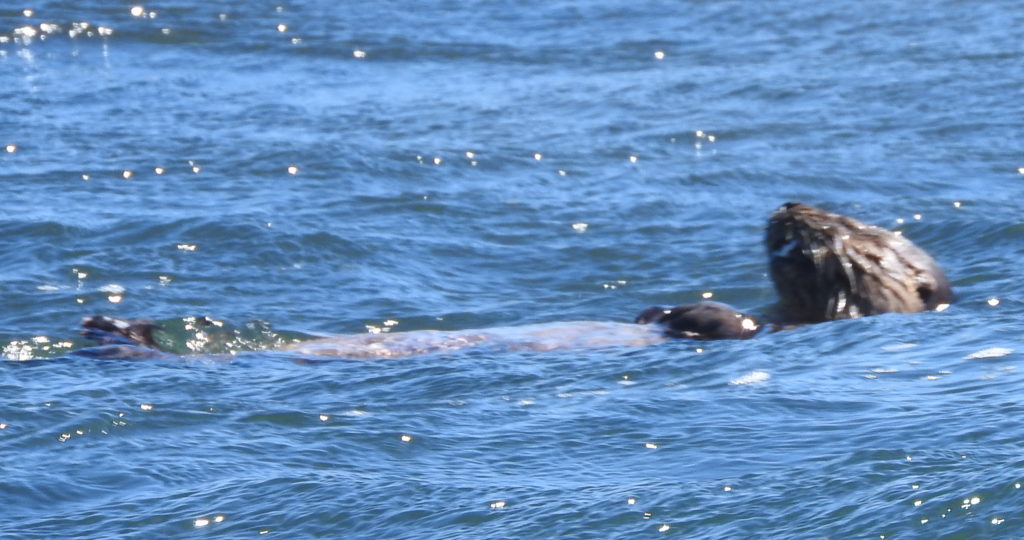 So…. back to the Humboldts…. did you get the right group?
The correct answer was GROUP B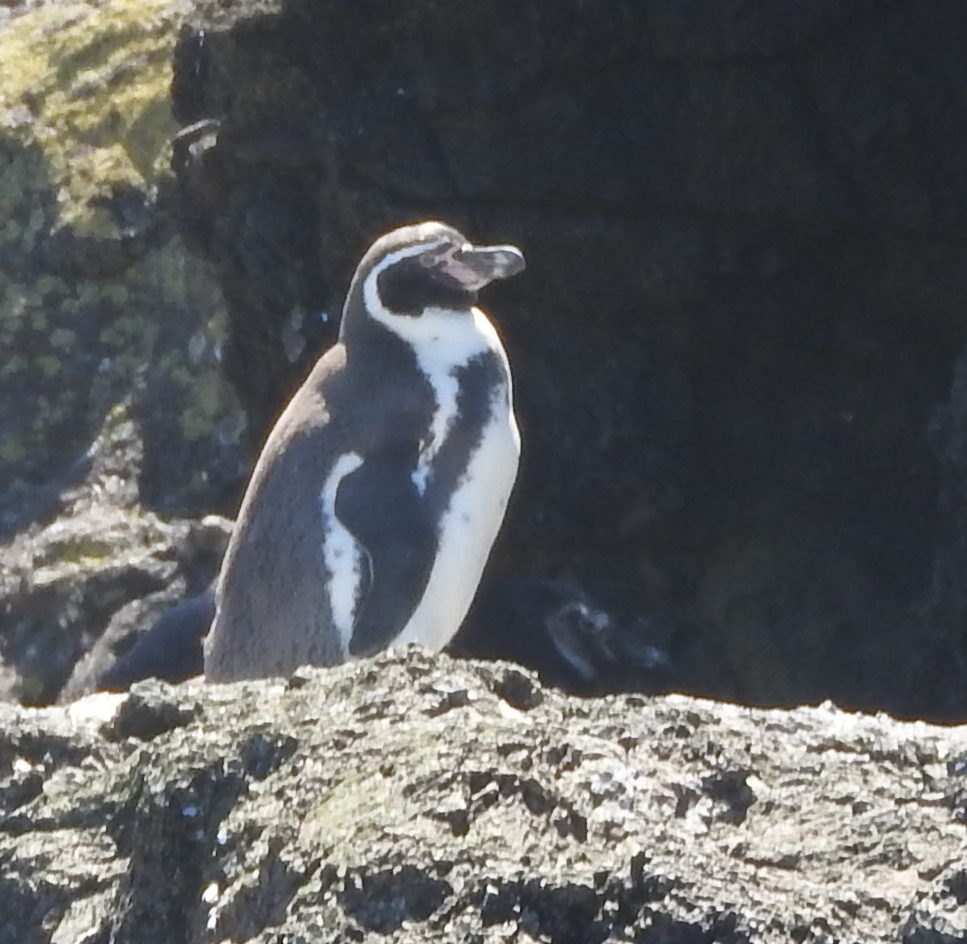 Next time I think we'll go for a Humboldt Penguin only colony….