We're in Encarnación! It's our first stop in Paraguay and we like it lots 🙂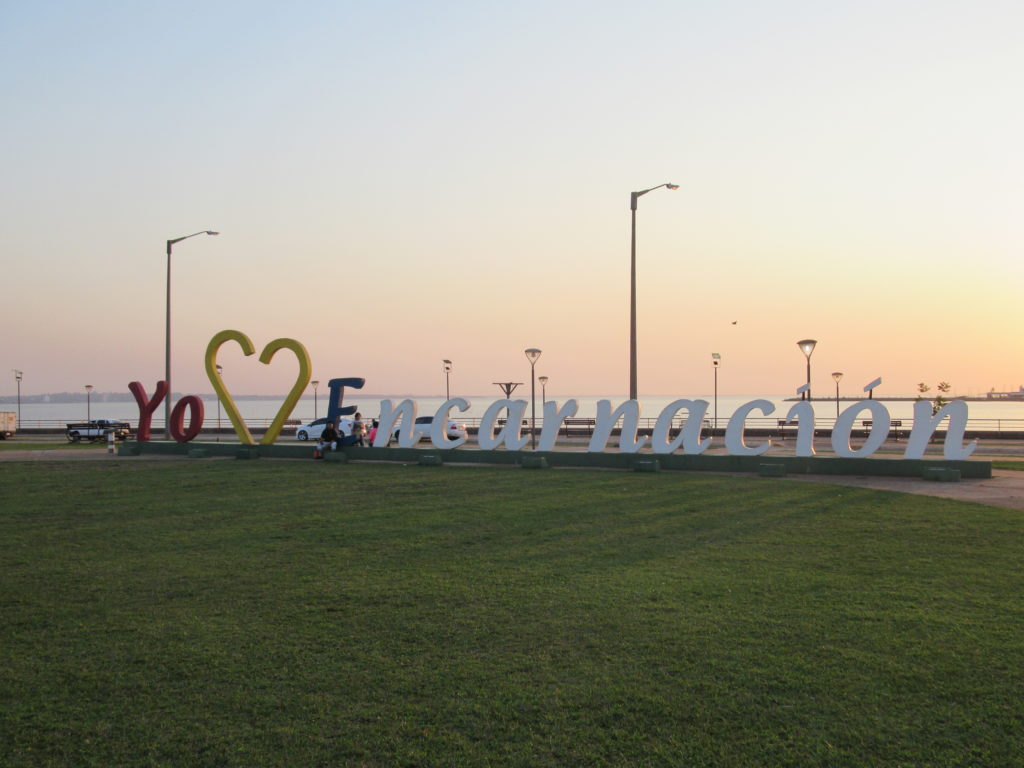 SItuated on the Paraná River, Encarnación has an awesome riverside promenade and beach… yes, it might be a man made river beach – but in comparison with all the beaches we've seen so far along the Paraná this one is by far the best… Is it better than Bondi? Well, I would say it depends on who you ask…. it's certainly less crowded (even on a 33 degree day in winter), has calmer waters (good for those of you that like to swim rather than jump waves!?!) and has awesome views of the skyline of the Argentine city of Posadas in the background… If that sounds better than Bondi – Encarnación is the place for you 🙂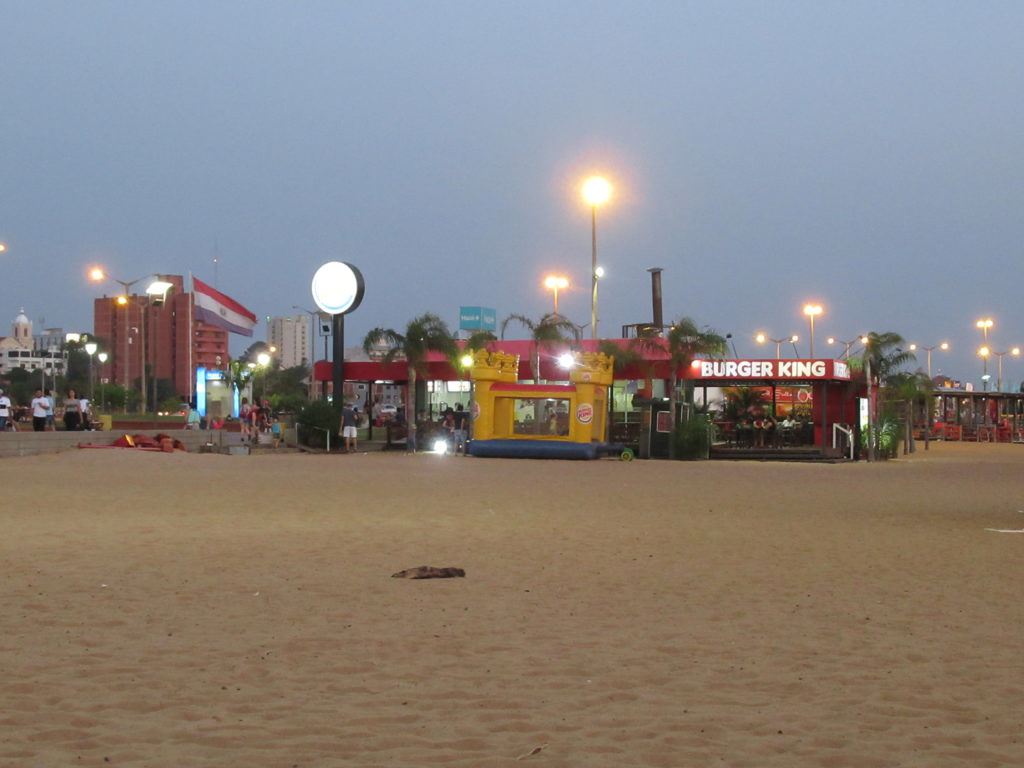 Our time at the waterfront has included PB continuously reminding me that he can see Argentina!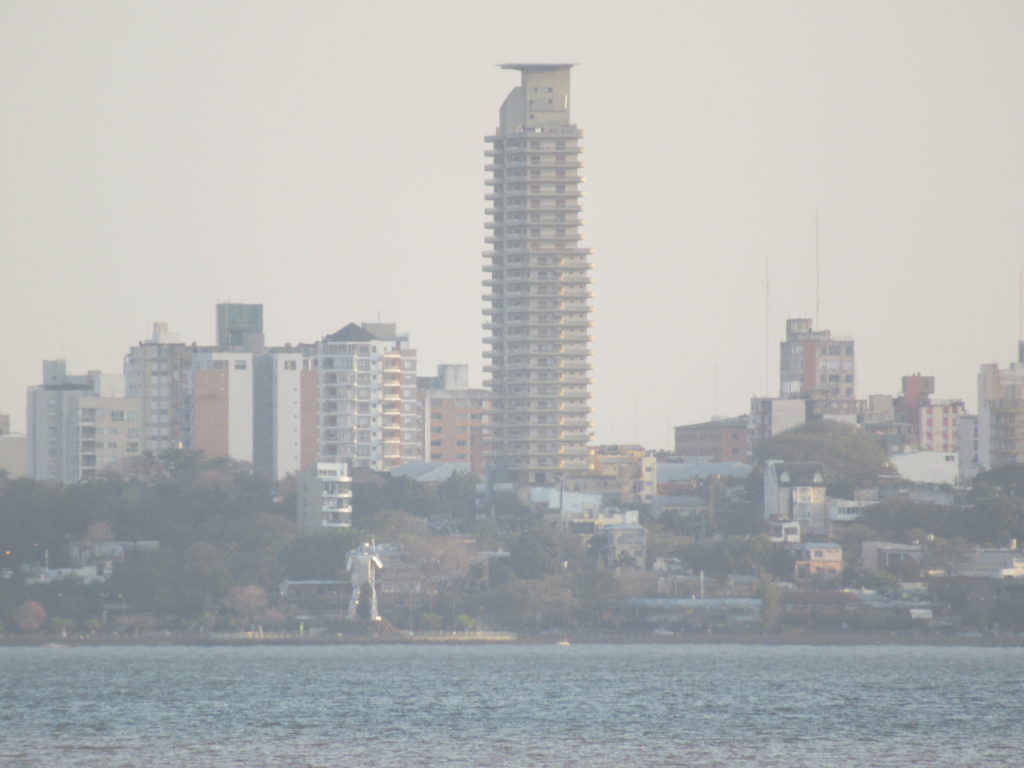 Apart from the waterfront there aren't a lot of actual sights in the town – it's just a pleasant place to stroll around, but that works for us 🙂
Encarnación is also home to the hostel (Lotus Hostal) with the best breakfast ever – it's all freshly baked by the owner and is yum! The hardest part each morning is deciding which of the 3 or 4 types of cake to pick!!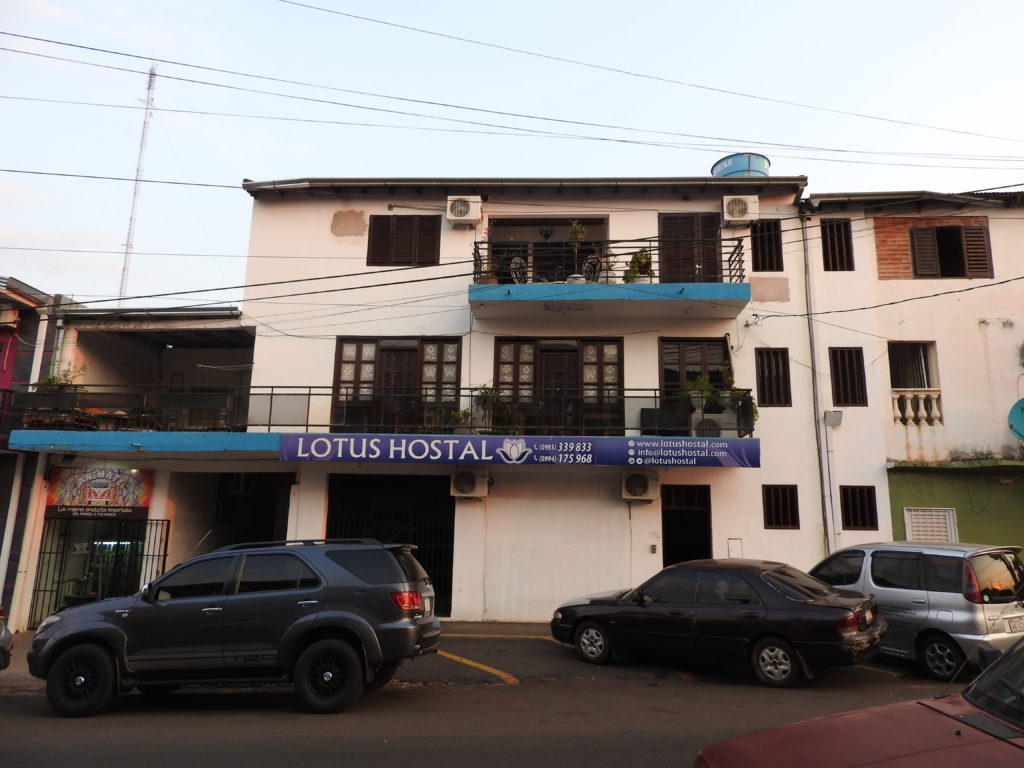 Here's hoping the rest of Paraguay is as good as here 🙂