Our first 'proper' stop after San Pedro was Iquique – which is back at sea level! Most people leave San Pedro and head into Bolivia… BUT no, not us… we decided to take a less conventional route so we could see what the seaside towns of Iquique and Arica had to offer before leaving Chile!
There isn't a lot to do in the town of Iquique itself, as the main reason for coming to Iquique, is for the beach and a milder climate!!!
The centre has a nice square, and a few colonial buildings… it also has a beautiful backdrop of sand dunes 🙂 BUT without a doubt the beach is the place to be in Iquique 🙂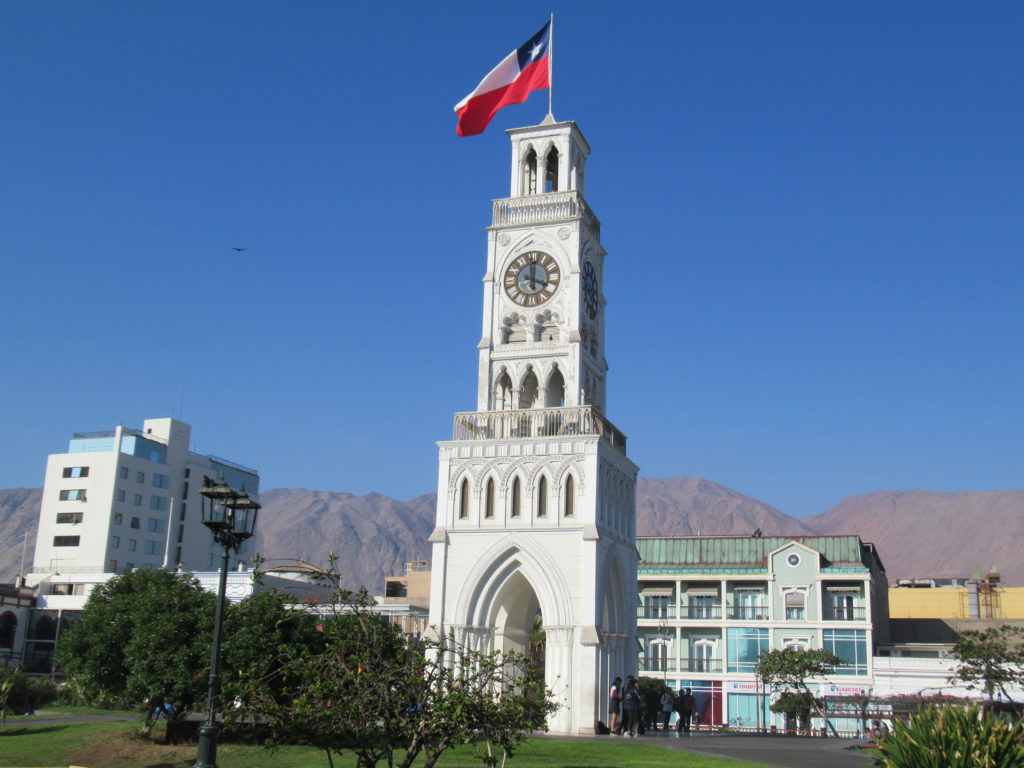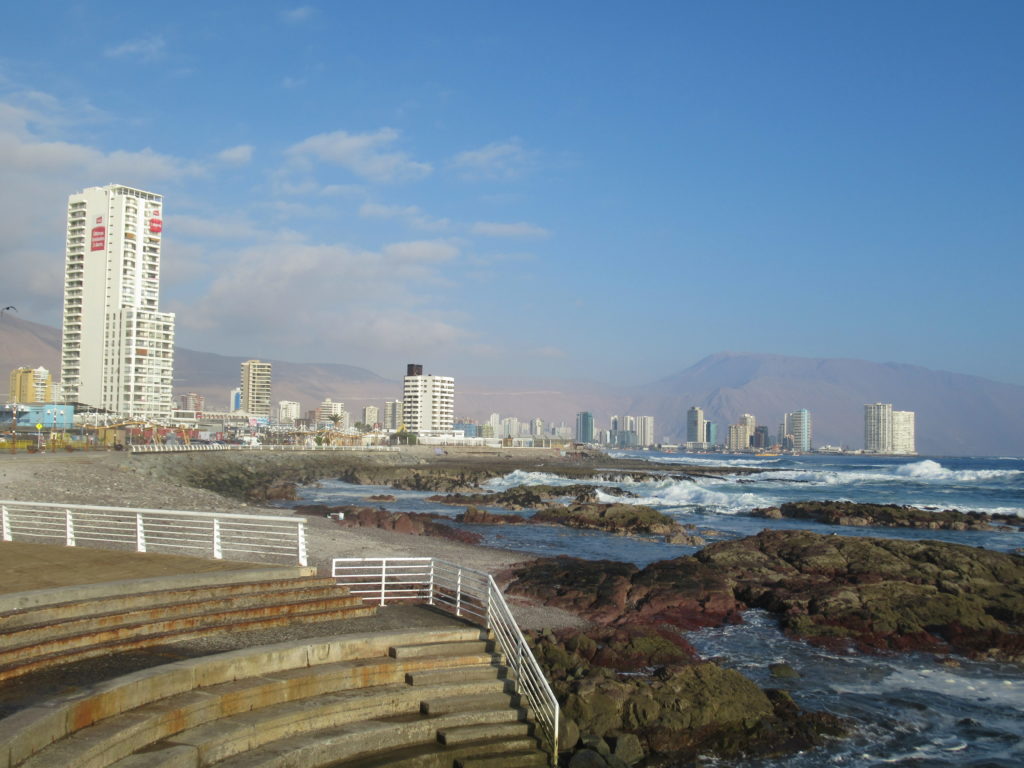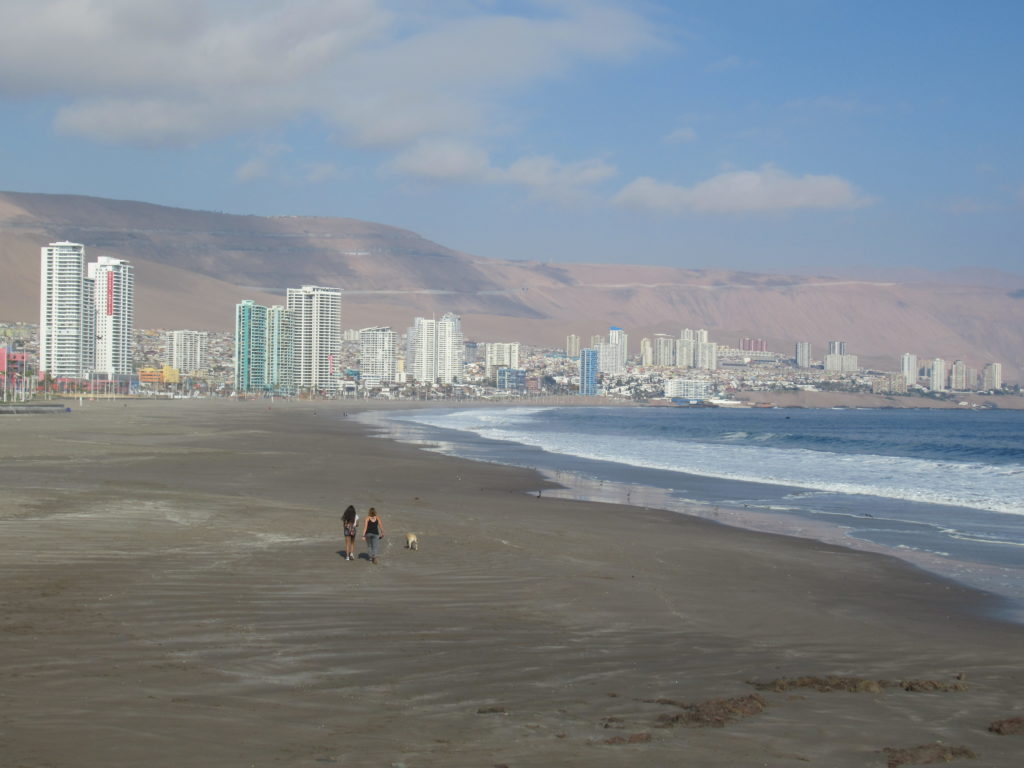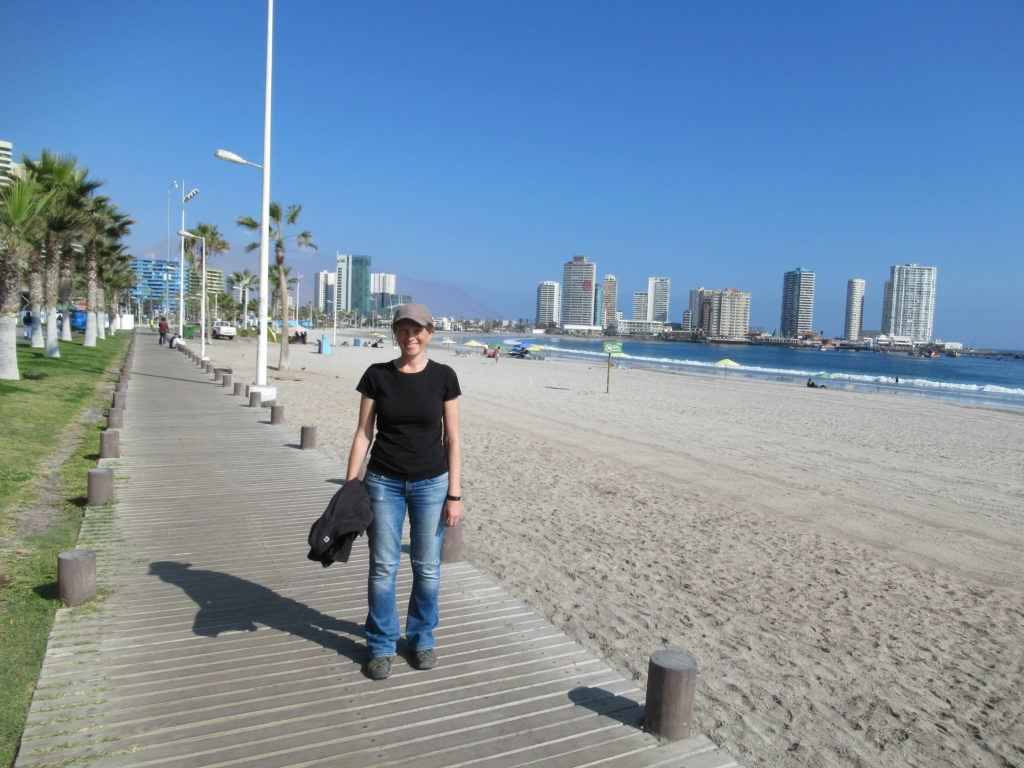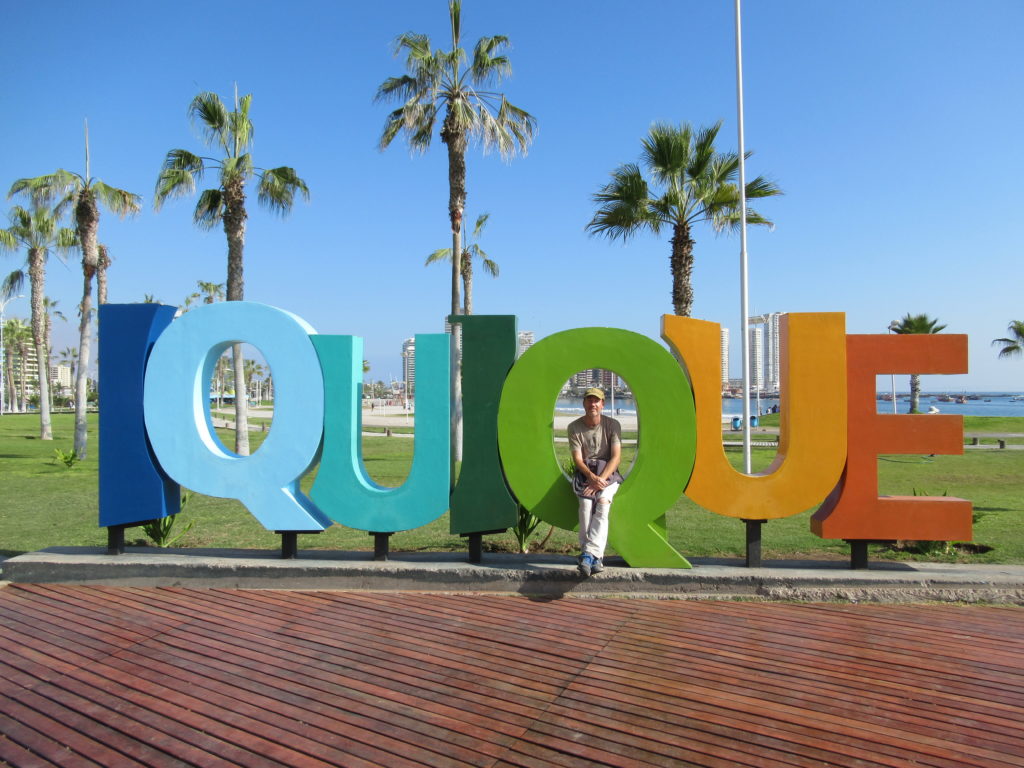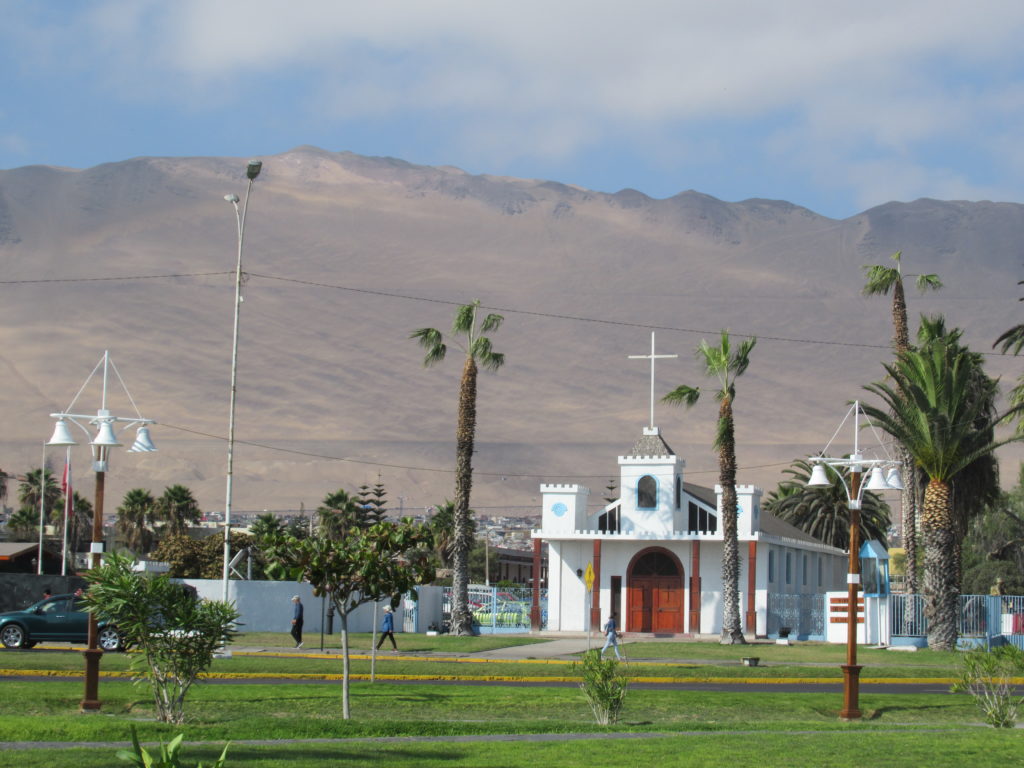 After looking at tour itineraries (there are lots of tours from Iquique to the surrounding area) we also learnt that there was a viewpoint in Iquique that afforded views of town… We're suckers for viewpoints… so we caught a local bus to Alto Hospicio to check out the view…
To be honest it was a little disappointing… the 'official' viewpoint area was closed – there was a big fence around it! And although we could see a different 'viewpoint' from where we were, with flags and a statue on it, it wasn't easy to get to, AND it looked like there were people digging up the area anyway…
From our 'unofficial viewpoint' we got a view of The Dragon Hill of Iquique – the massive sand dune – and a glimpse of town… but given the maze of roads and wasteland we had to cross to find a bus to take us back to town, I'm still not 100 percent convinced it was worth the effort!!!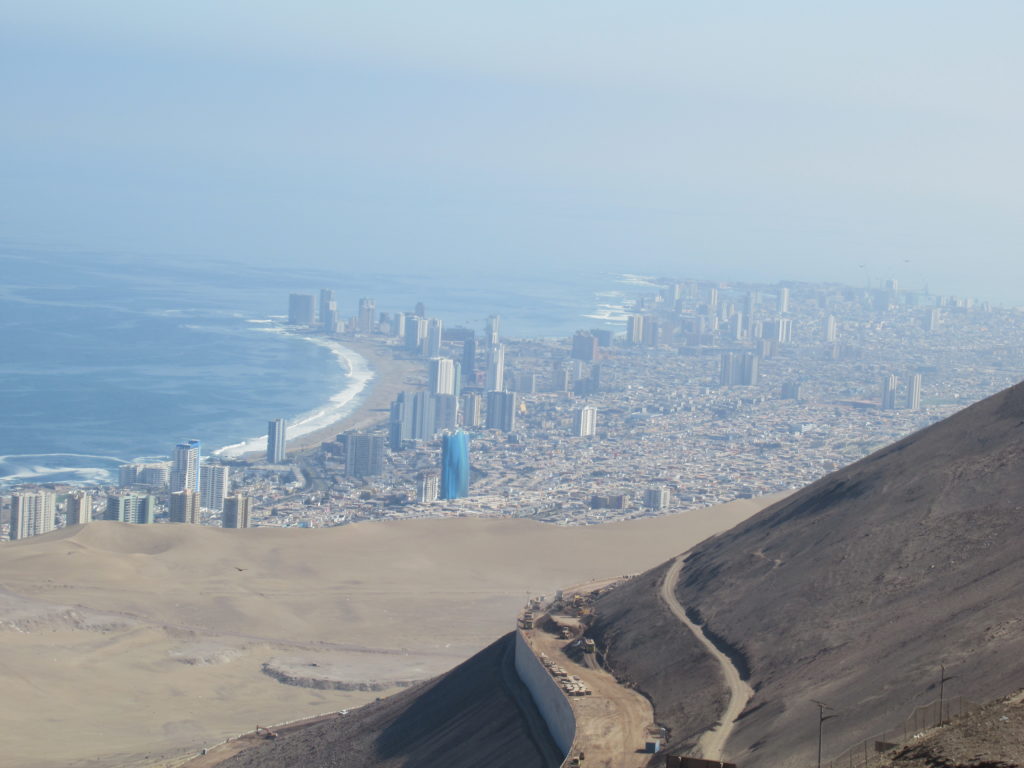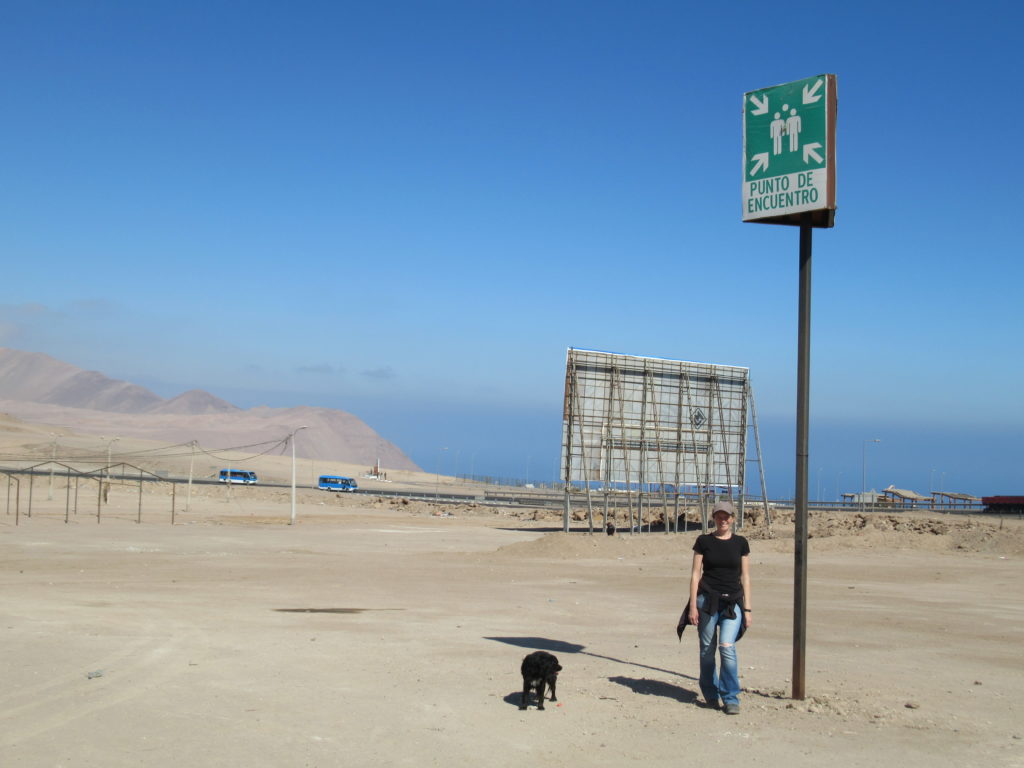 Iquique did however impress us with its culinary delights… nowhere else have I – as a pescatarian – had such an overwhelming choice of empanadas…
All in all we enjoyed our time in Iquique, but after a few days we were ready to leave and check out Arica to see how it compared!