When we left San Pedro de Atacama, the bus schedule didn't really suit us to get to our next stop (Iquique) in one go (yes, it never does does it? Because we don't like night buses….)
So we took a short bus ride to the city of Calama, and spent the night there – before getting a bus to Iquique the next day. Calama is known for being a mining town, and tourists don't really visit except to change buses or to land there in a plane – because it's the nearest airport to San Pedro de Atacama.
Our guidebook says of Calama – 'inflated service prices and scantily clad women serving beer'… yes – what's not to like?! Indeed, the town was full of miners and strip bars, and also lots of stray dogs roaming the streets. The place where we stayed was also full of blokes connected to the mining industry.
It doesn't sound that good does it? BUT – a momentous event happened while we were in Calama… we invented a new dinner! Yes, doesn't take a lot to excite us does it? But it's pretty hard to come up with variations on dinners when you don't have any cooking facilities, and there is not that much of a range in the supermarkets.
And so, the 'Calama Wrap' was born. It is made from a carton of black beans, a tin of tuna fish, and cubes of cheese – all wrapped up in a tortilla – with a special secret ingredient all over it. The special ingredient is called 'Merquén' – which is a spicy mix that can only be found in Chile – because it is based on a traditional spice mix used by the Mapuches of the Araucanía Region of Chile.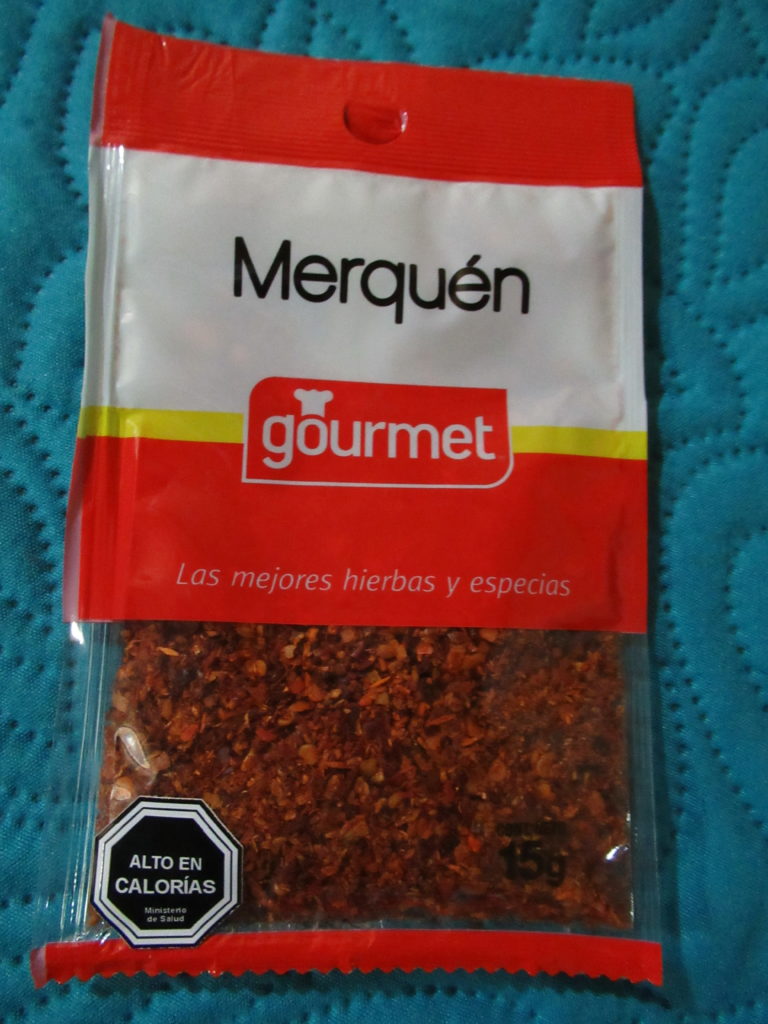 So… it was worth staying in Calama just because we invented the Calama Wrap! 🙂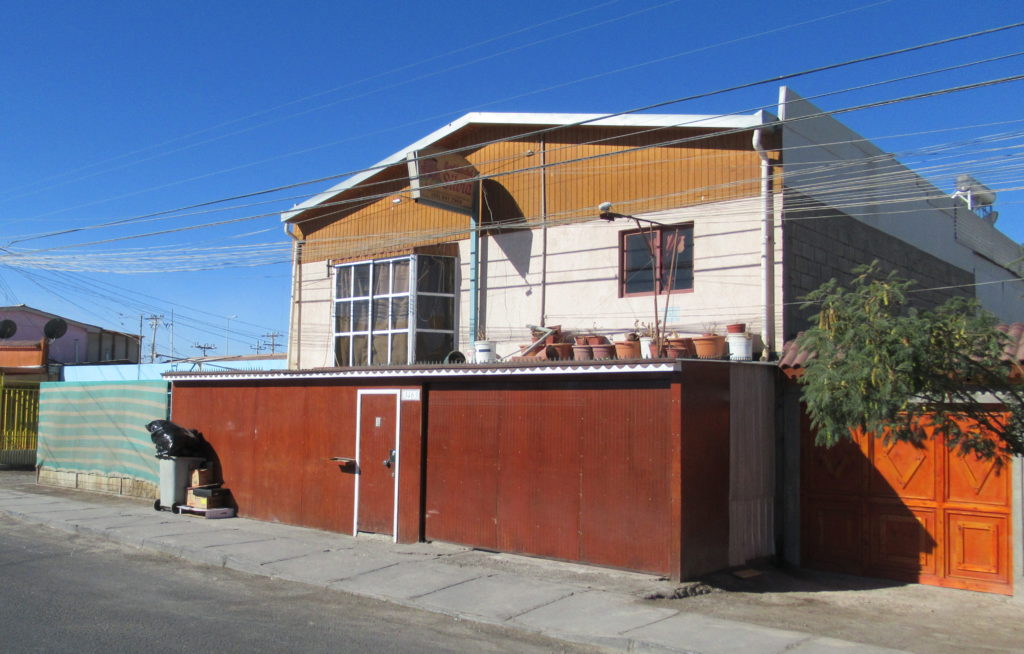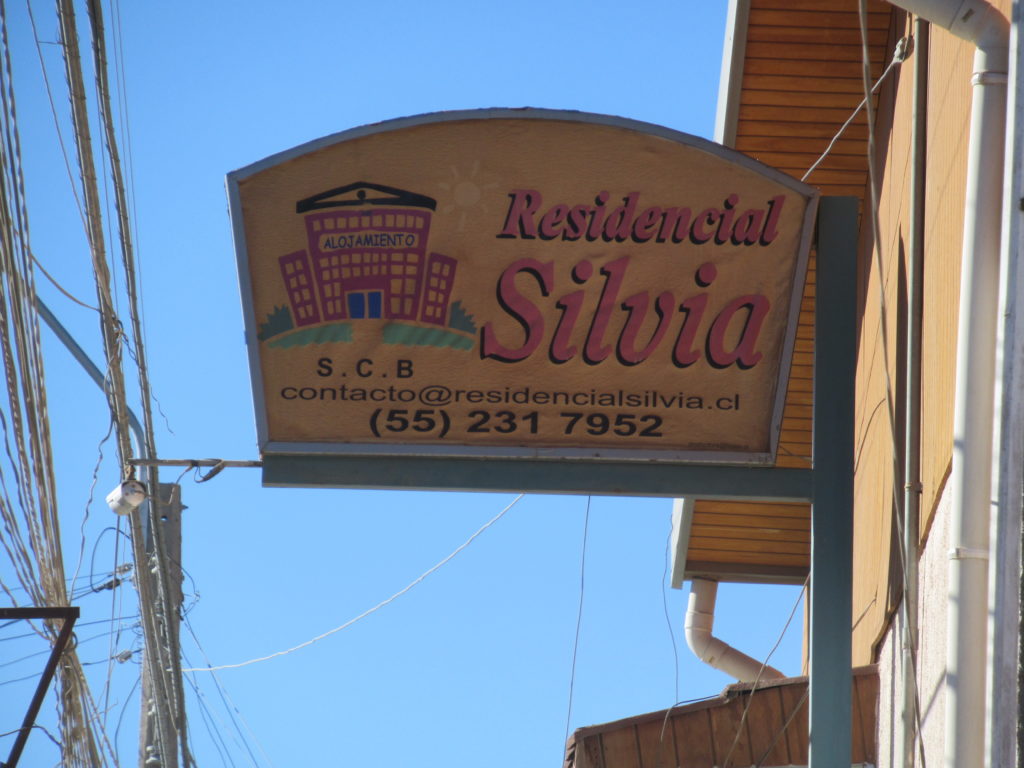 And now of course…. the moment that you have all been waiting for….! A picture of the historic moment that the Calama Wrap was born…..!