We're not really in Mendoza… but I decided I wanted to keep titling my posts in the same way, and turning it to 'estuvimos en Mendoza' just didn't quite have the same ring to it!
Anyway, we were in Mendoza about a week ago and we really liked it! Like all tourists in Mendoza we spent a day in the wine area Maipu… like a lot of tourists we too did this in style… i.e. on hire bikes from Mr Hugo's!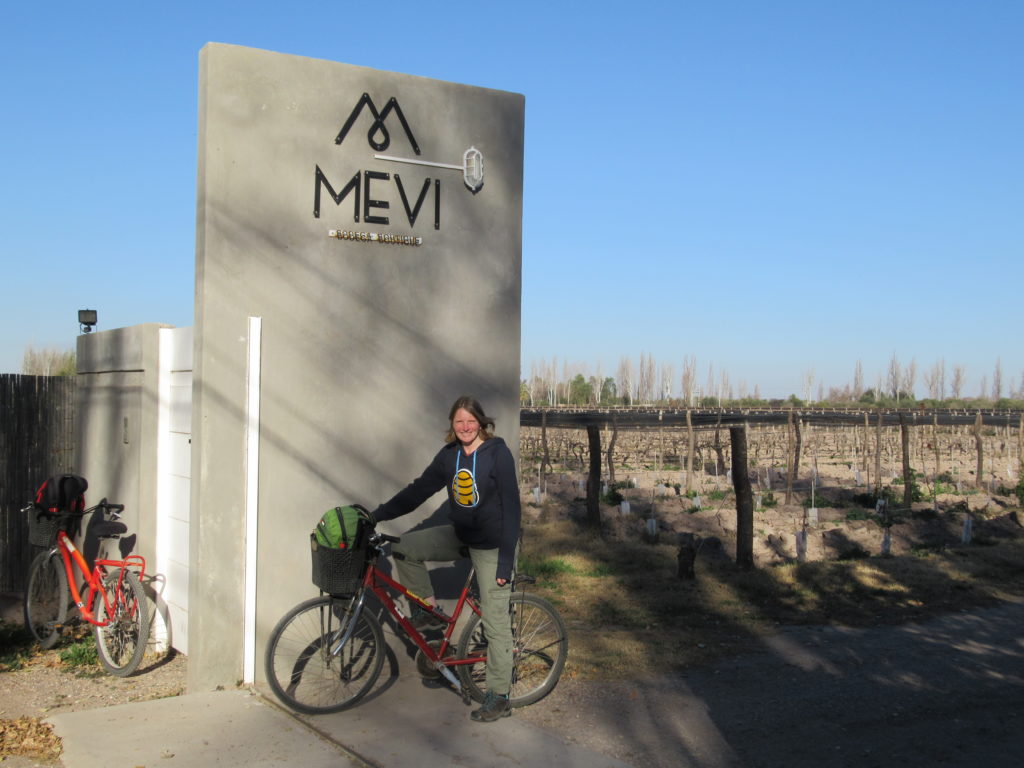 Our first stop was the Wine Museum where we opted for the self-guided tour and making the most of the fact that the entrance fee could be offset by tastings (by the glass?!), or purchases of bottles of wine…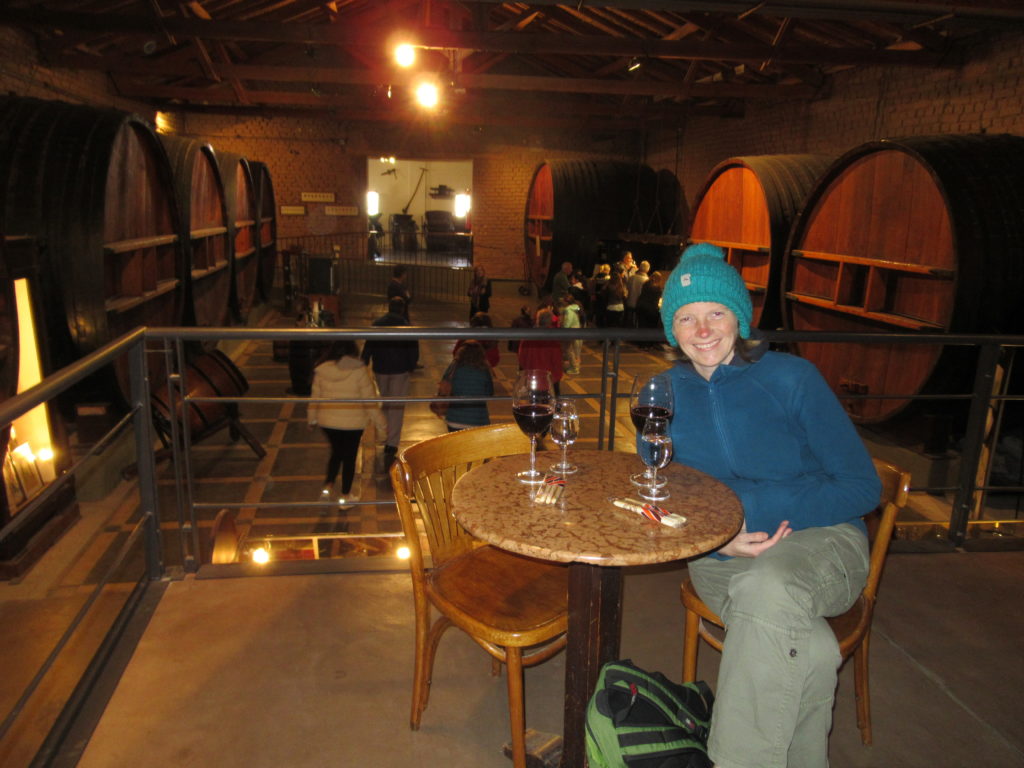 Next stop the brewery… craft beer… beer garden… sunshine… and chips… at this stage I forgot I was supposed to be in Maipu for the wine… The craft beer craze is definitely world wide, and we honestly could have been in Sydney as we sat sipping our pale ale and porter…
PB got us back on track though and we were soon back on our bikes and cycling to our first winery of the day, well the second one really, as we had tried to wine taste before the brewery at the Bodega Domiciano, but we didn't make it inside – no we were not refused entry –  they were too busy with the tour buses and told us to come back at around 4pm if we wanted to do a tasting…
Bodega Tempus Alba was very civilised – we sat on the deck overlooking the vineyard enjoying our tasting, and PB had the added bonus of reusing his favourite catch phrase ' Look there's the Andes!'. In fact he continued using the phrase for the rest of the afternoon 🙂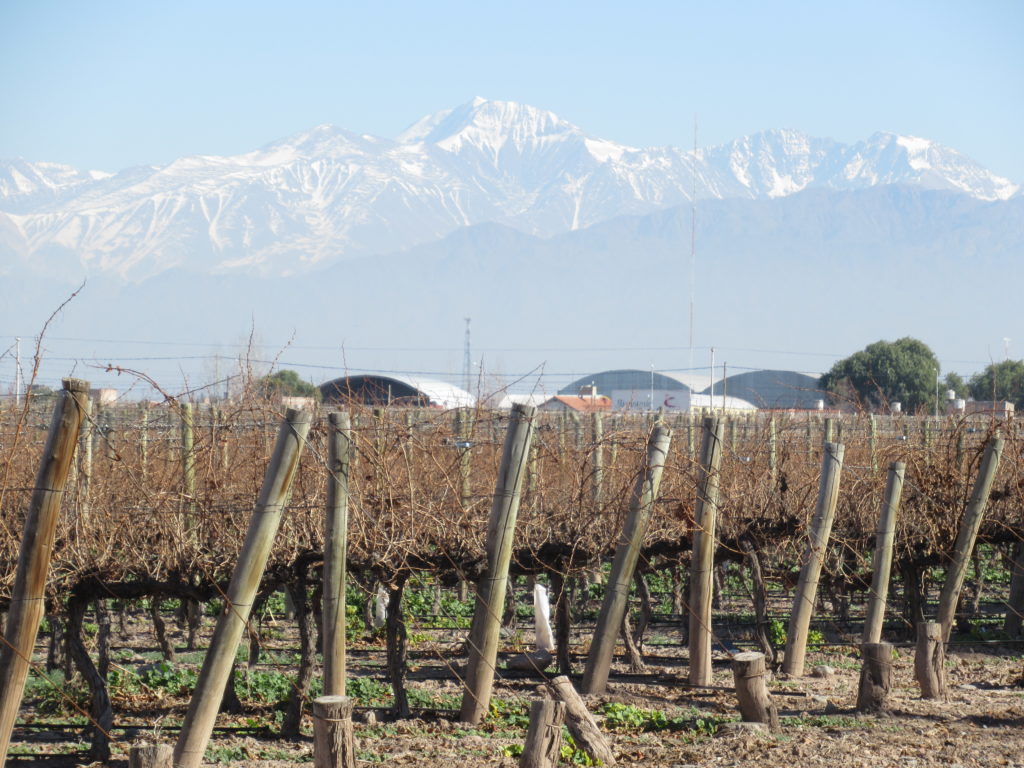 Probably my favourite winery of the day was Viña El Cerno, with a special deal for cyclists, which would have been rude to ignore, we enjoyed the last moments of the sunshine on the terrace sipping a vertical tasting of 4 types of Malbec…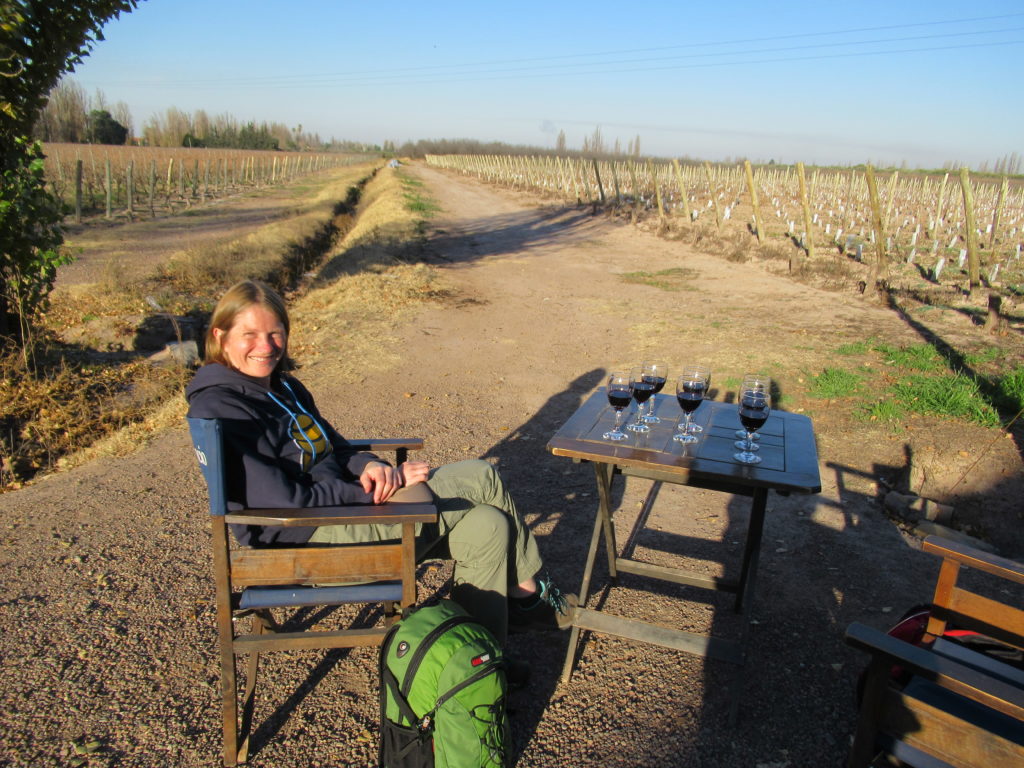 All that remained now that the wineries were shut was to cycle back to Mr Hugos… it wasn't that far and with an escort (I kid you not) from the tourist police we made it back safe and sound… I don't think we were at all wobbly on our bikes so I can only assume their presence was to ensure that car drivers drove safely in our presence!?!
Mr Hugo was very pleased to see us too… hugs all round and a glass of lemon juice… followed by more hugs and kisses before we left to get the bus… Surely returning bikes safe and sound doesn't warrant that, so I can't help but think that Mr Hugo's excitability was because he too had been enjoying a glass or two of vino on that sunny Saturday afternoon. If he's always like that then he must have a lot of energy as he told us that in summer he rents out about 50 bikes a day… that's a lot of hugging and kissing 😉