Well, it's been a while as Stain'd would say, since our last blog post – I would like to say that it's because we have been incredibly busy, but probably it's that we've been incredibly tired, because as desk-bound old people we are not used to walking around all day, and come evening time we have to decide where to go next, and maybe even book some things, so between that and drinking wine, when are we supposed to blog?!?!
Anyway, I digress – you will be pleased to know (I hope), that we didn't freeze to death during our arduous crossing of the Andes, and we have completed the crossing and made it to Argentina.
It wasn't all smooth sailing: first of all we got up at 5.40am in the morning, went to the bus station (after coffee of course), and on arrival were told that the bus was cancelled because of some delays at the border, and our bus was still stuck in Argentina… and no there isn't another bus they can use, they are all busy….
So there we were – stuck in Valparaiso with no place to stay, so we trudged around with our backpacks for hours, looking for the cheapest accommodation we could find at short notice…… OH…. no, that's what we were supposed to do – what we actually did was go just around the corner to the nearest hotel, which was quite expensive, but we 'deserved it' because we were very tired and our bus had been cancelled… yes maybe we aren't so good at being cheapo backpackers 🙂
Anyway, it was a very WARM hotel with a fully working heater 🙂 🙂 🙂 So we had an extra day in Valpo (that's what the locals and CC call it – but not me I prefer Valparaiso) and best of all, the hotel offered a FREE welcome drink – a Pisco Sour – YES!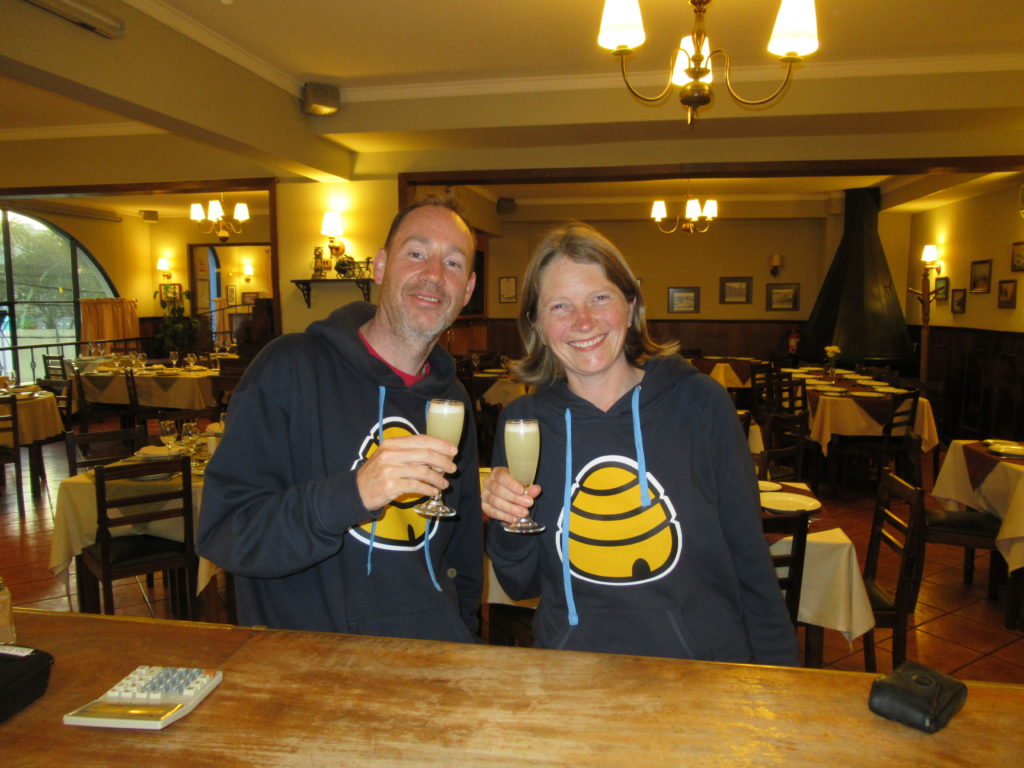 The next day we crossed the Andes – it was 11 hours on a bus, was supposed to be 8 hours, but we spent 3.5 hours at the border, as they have to check everyone's bag for consumer goods and expensive clothes – yes, you can't actually import practically anything at all to Argentina unless it's for personal use, and everyone had to show receipts and all kinds of proof to satisfy the customs people, as apparently people go to Chile and buy loads of stuff because it's cheaper. My bag was selected for a search after X-ray, presumably because of all the plastic bags inside that look like shopping bags… but the one on top was my dirty laundry bag – bad luck for the customs guy, what can I say….
The trip was very scenic and here are some pictures: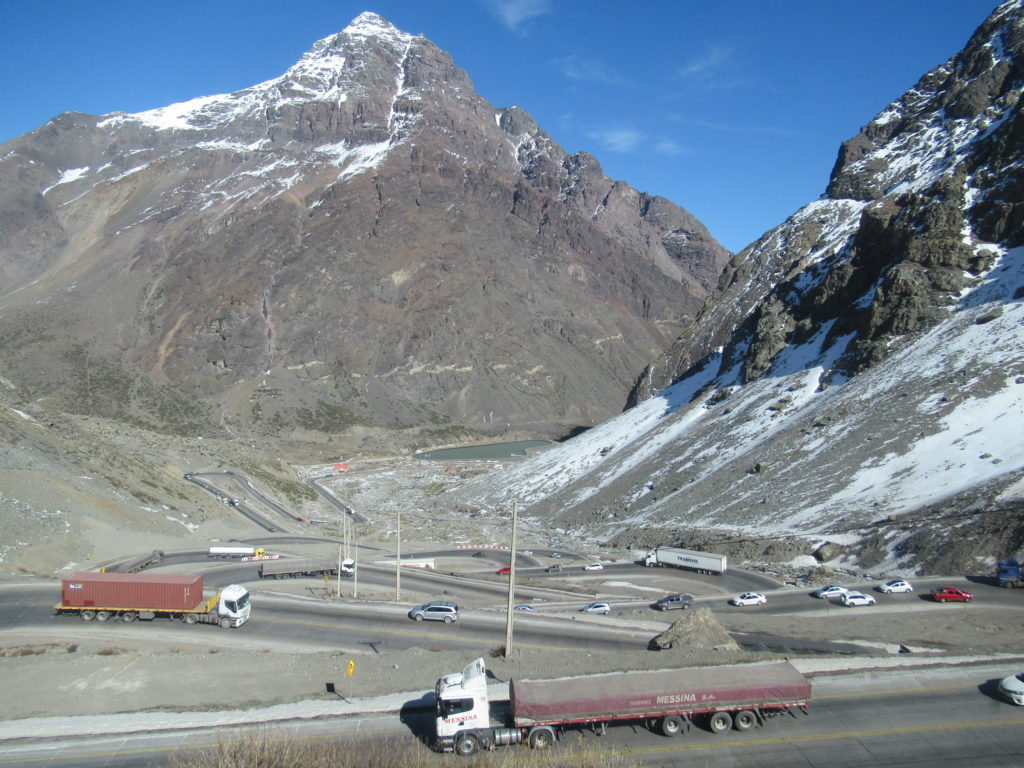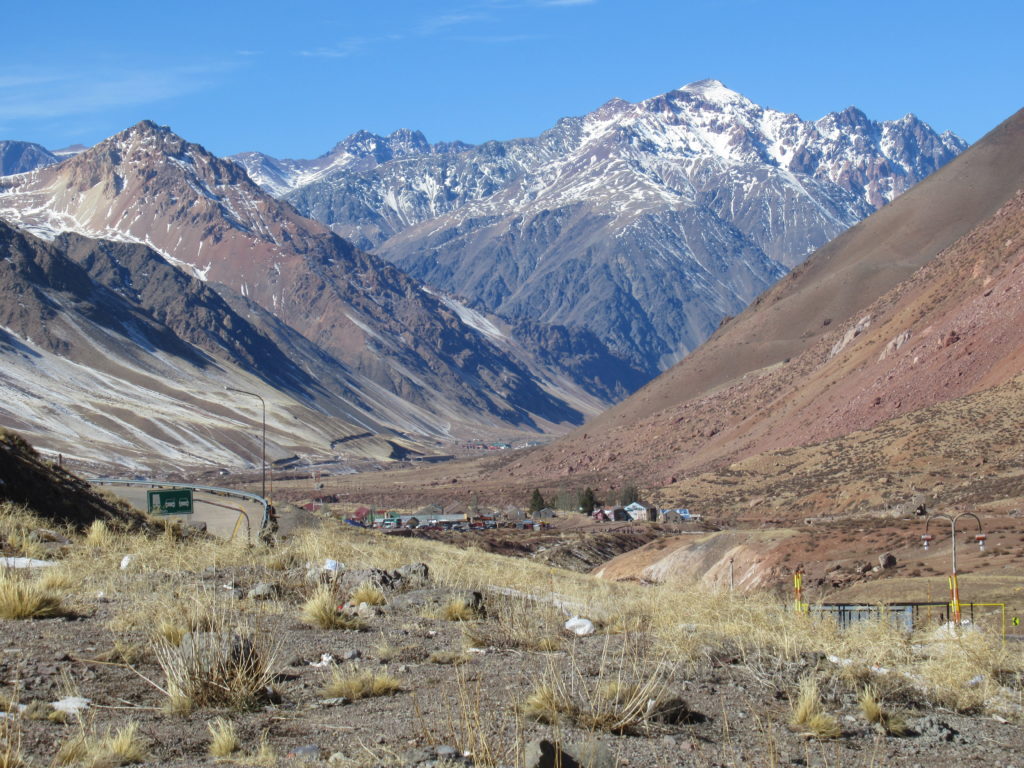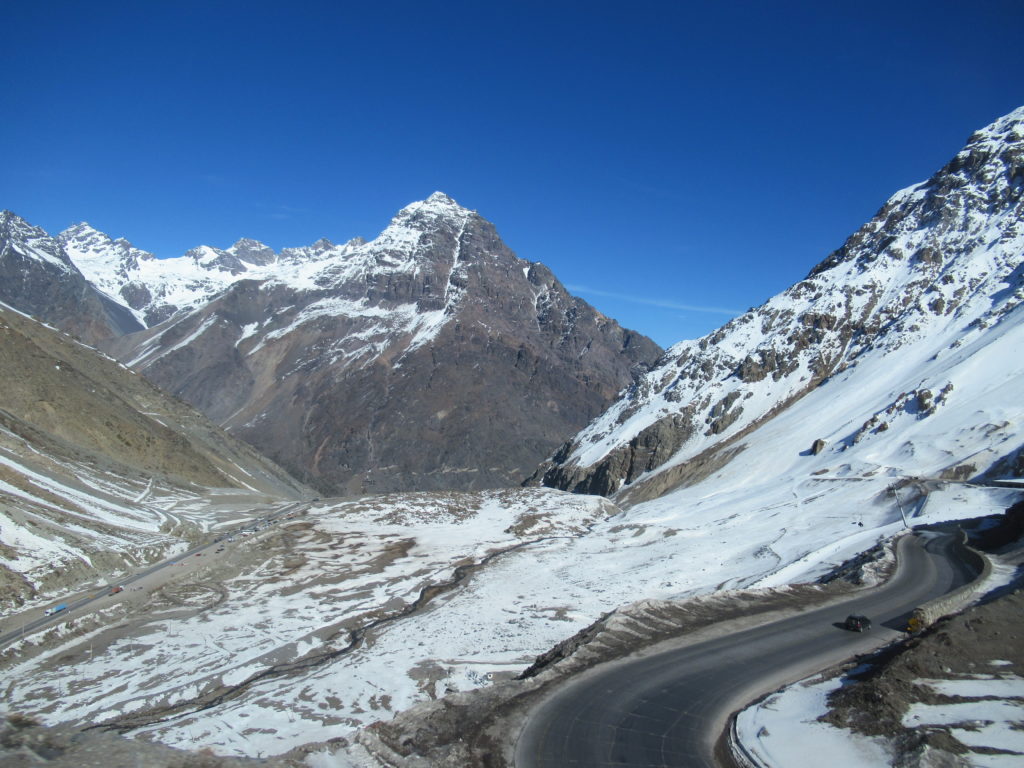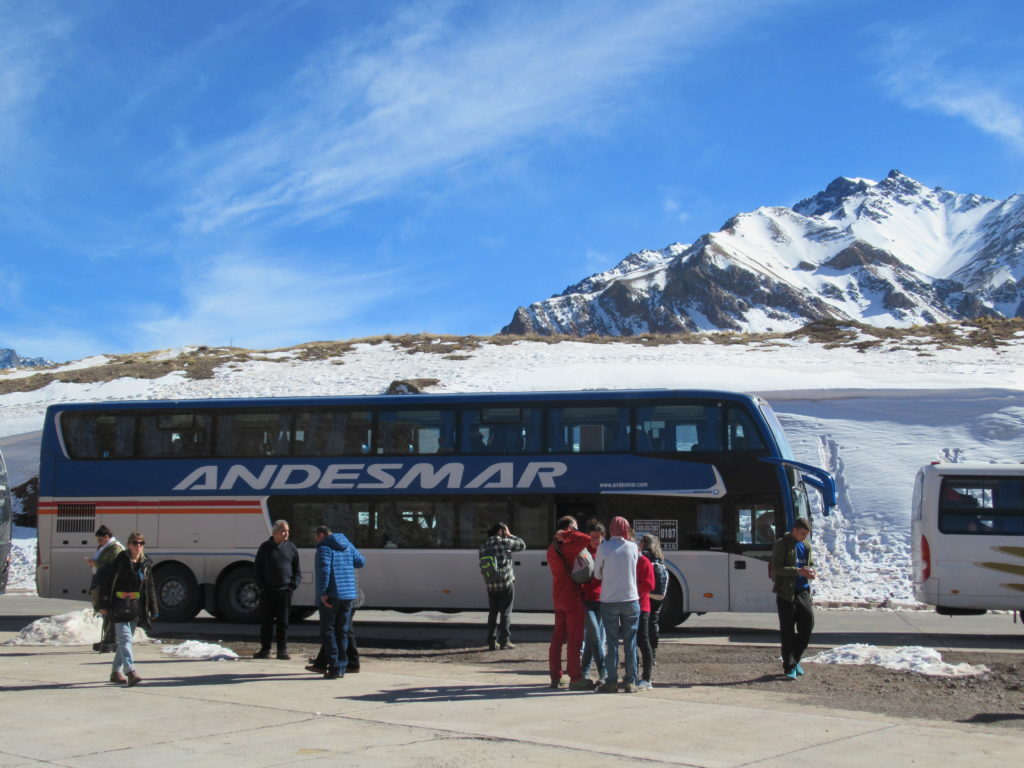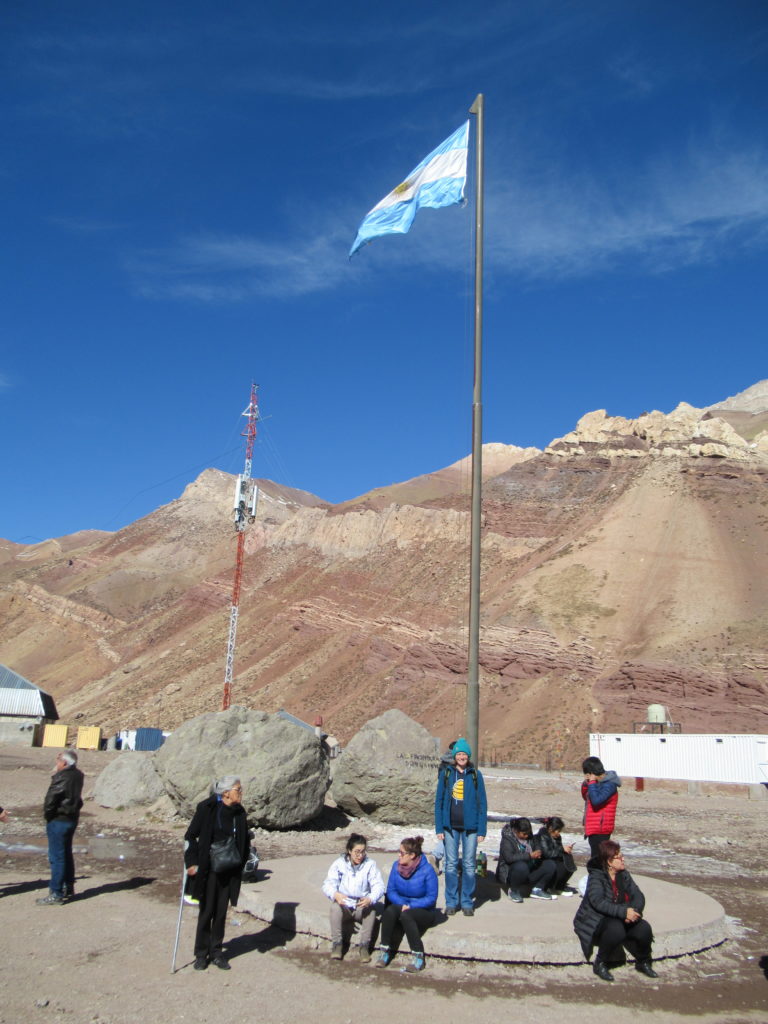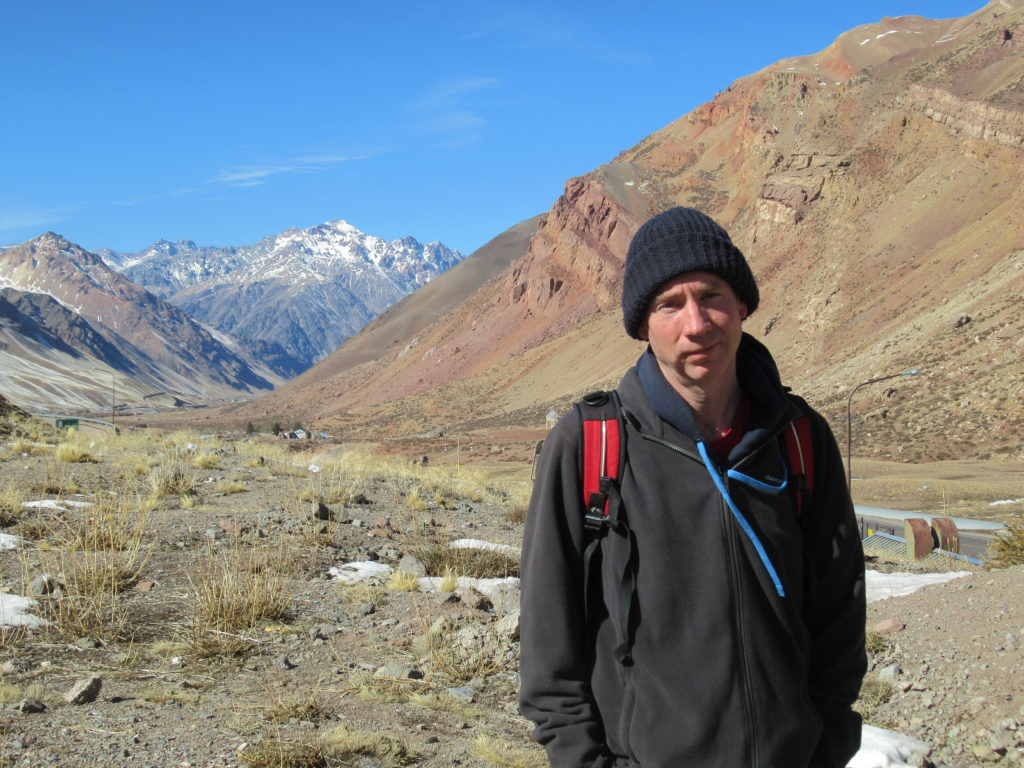 And then we finally made it to Mendoza…. time to celebrate…