We spent 8 Days in Montevideo… our longest stay in one place on the whole trip so far… what can I say, apart from it's a good job we liked it!! Although, I have to admit that 'like' is a bit of an understatement – for my part – I LOVED it… I even went so far as to start researching ESL jobs there… what can I say it was awesome 🙂 🙂 🙂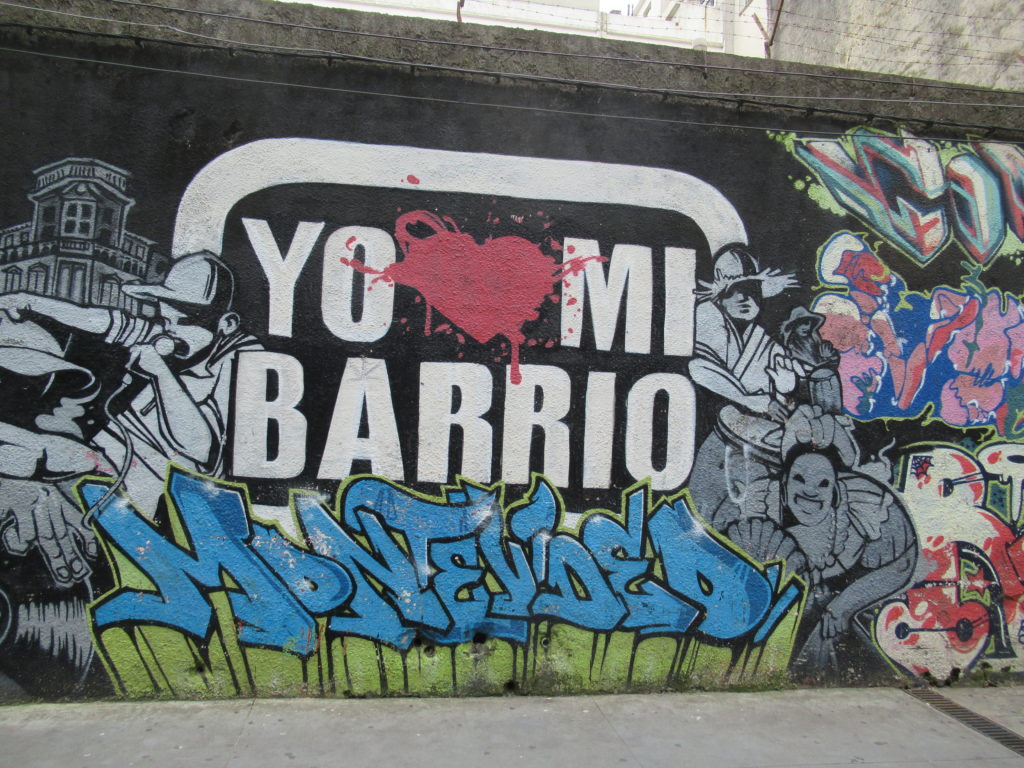 We spent our days in an Airbnb in the suburb of Cordón, and felt right at home… it was close to a supermarket, and a short walk from the Park Rodo and the Rambla… we even had a craft beer place  (which would have been rude not to try) on our street, and a fruit and veg market on our street on Tuesdays too 🙂 what a fab location 🙂 Our host was cool too… check out the welcome message and recommendations he left us in the airbnb…
We liked the markets in Montevideo… on our first full day we went to Feria de Tristan Narvaja.. it was a huge street market, and I swear you could buy everything you could possibly want/need – from antiques to clothes to food and drink they had it all 🙂 It was here that I understood that a vego could not just survive in Uruguay but that a vego could really enjoy food!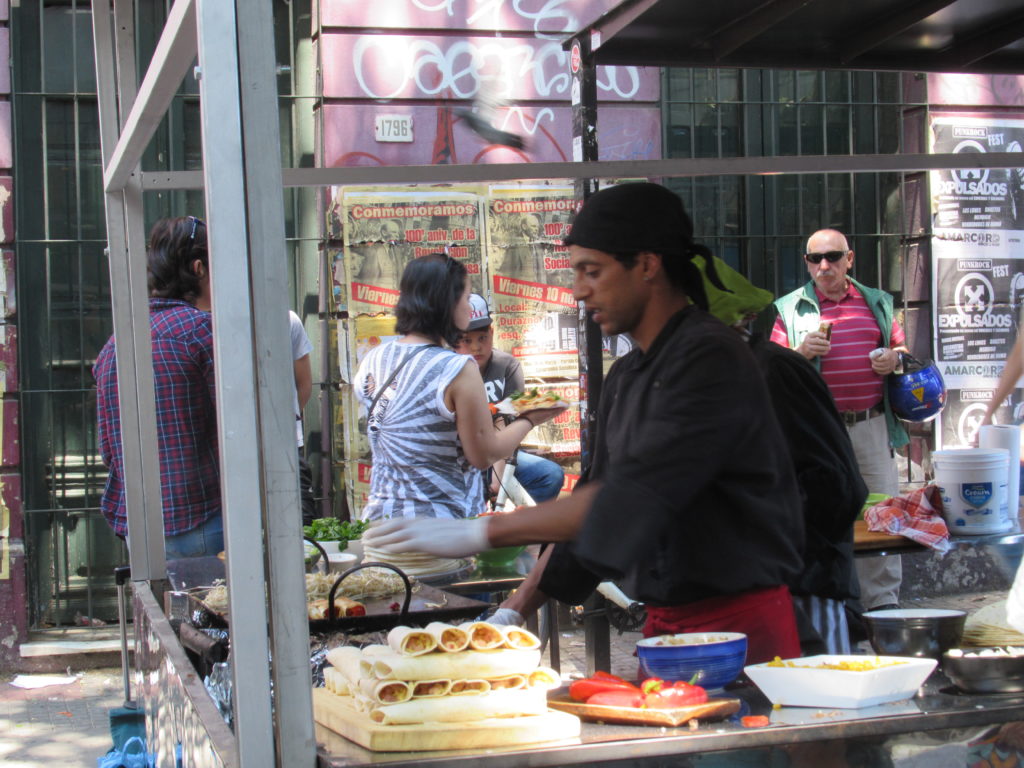 We also liked strolling along the rambla… there was a nice beach – playa Ramírez – not far from our apartment, and it was a geat place to people watch 🙂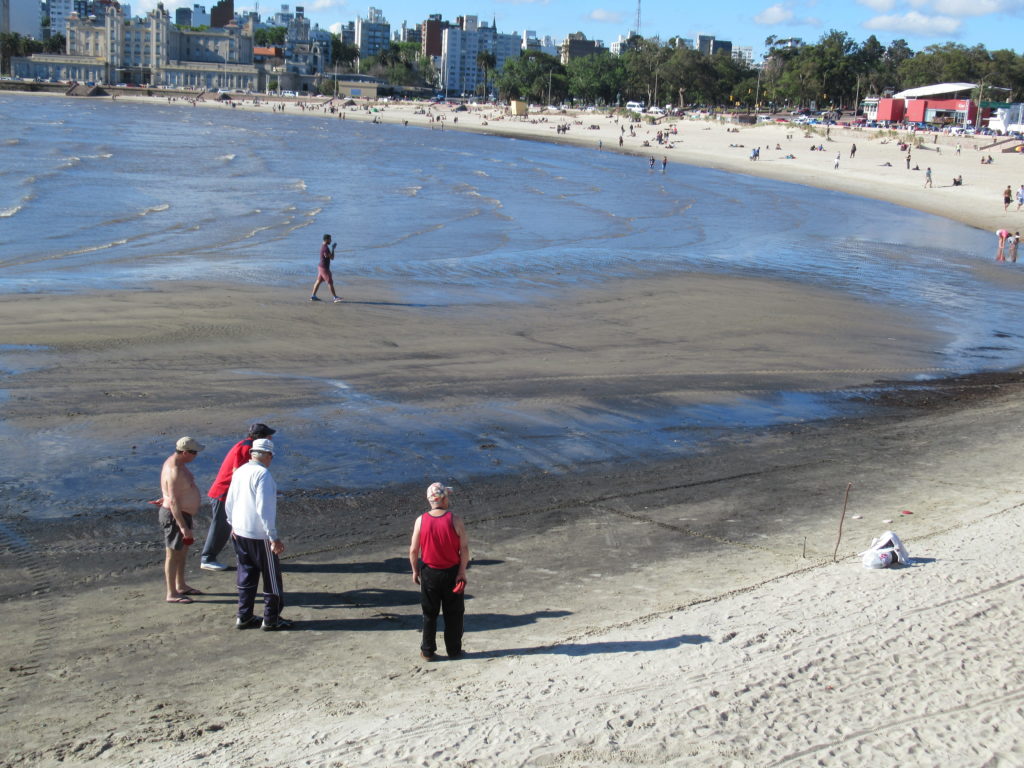 Further along the rambla is a more famous beach – Playa de los Pocitos – which was another nice place to relax.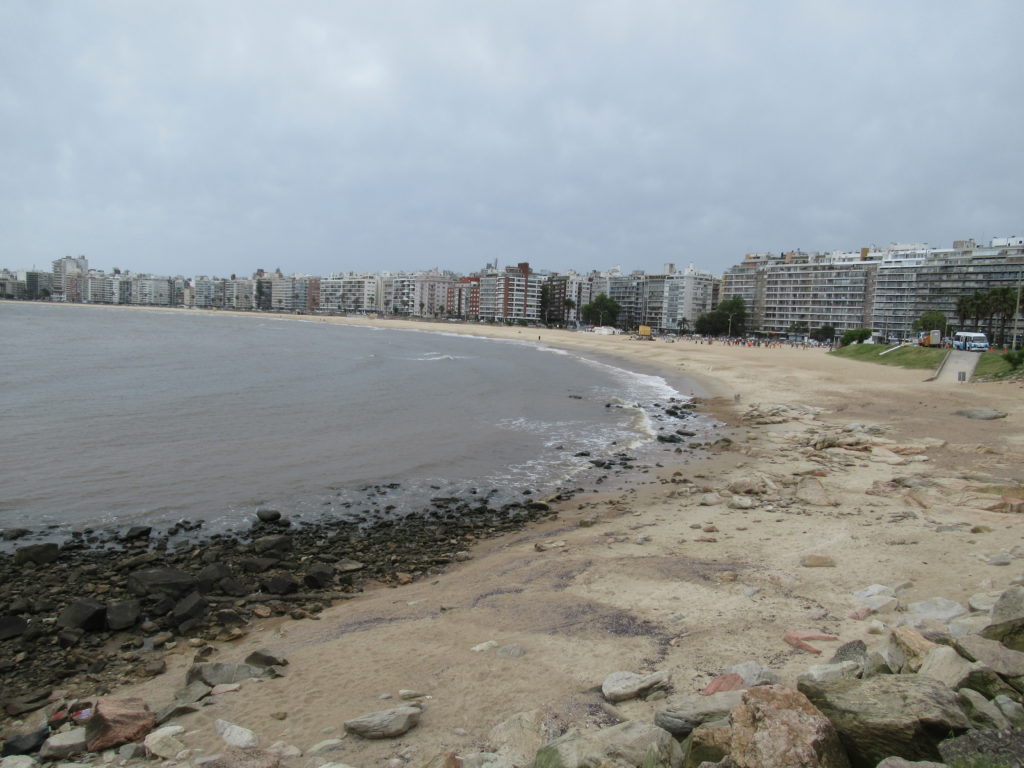 It's also cool as there is a big sign on a hill nearby that says MONTEVIDEO… I like signs that announce where you are, although I'm not quite sure why they exist as I'm not sure how you wouldn't know where you are… especially when they're so generic?!?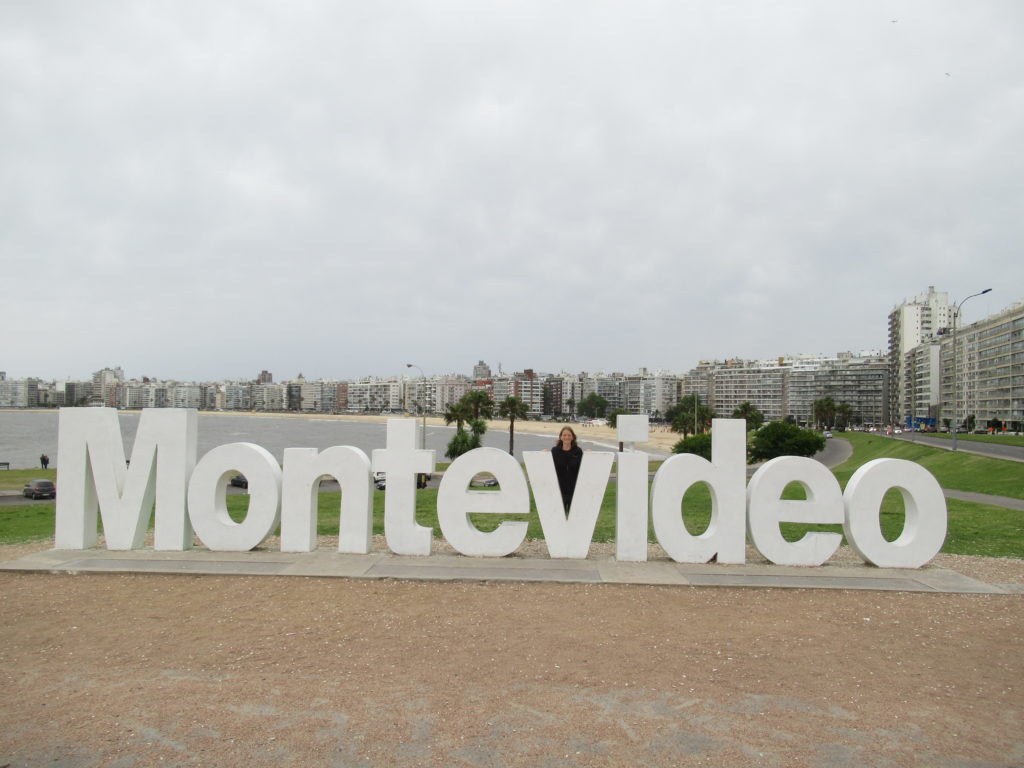 Walking to Pocitos wasn't far enough… we continued on… I take full responsibility for this, as I'd read an article about food in Uruguay, and it told me that the best tortas fritas in Montevideo were just a little past Pocitos on the waterfront by a skatepark… It was shut when we arrived 🙁 But when we returned they looked like they were opening so we hung around… 45 minutes later, we were very cold and hungry, but then things took a turn for the better as the shutters opened…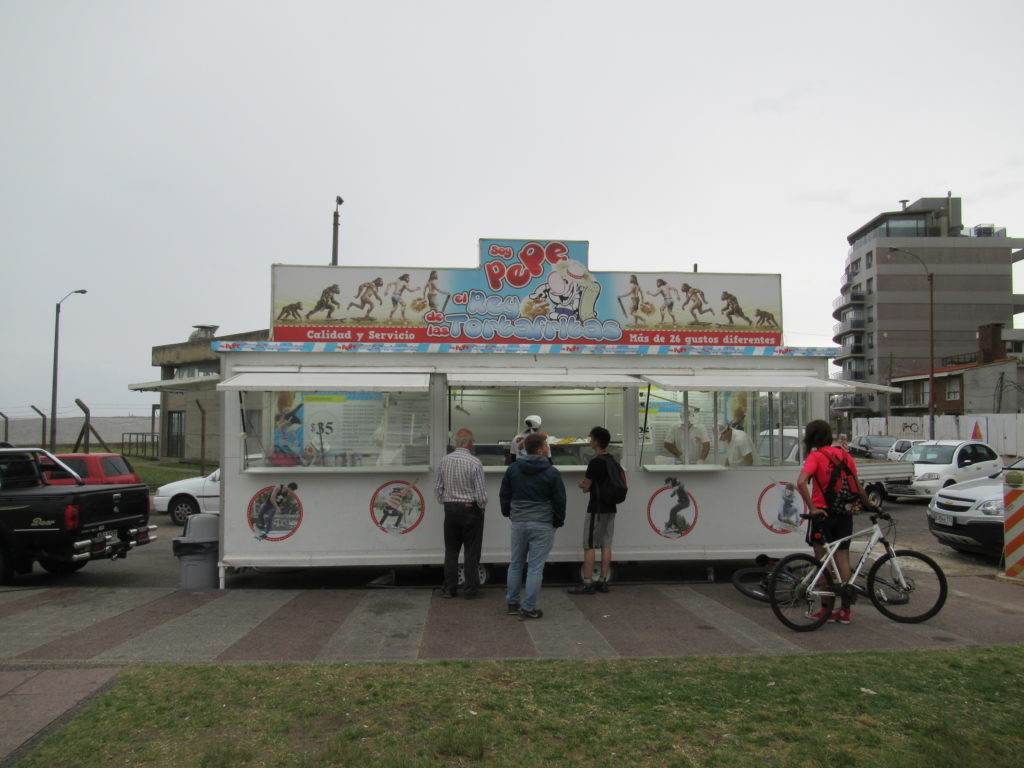 Did Pepe El Rey de las torta fritas really serve the best torta frita? In a word… NO!…  but, hey they were pretty good, and after that wait we deserved one!!!
The Rambla stretches for kilometres… and as we had so much time in the city we decided to also take a stroll out east… The eastern suburbs were pretty nice… our route took us through the suburbs and then back along the rambla 🙂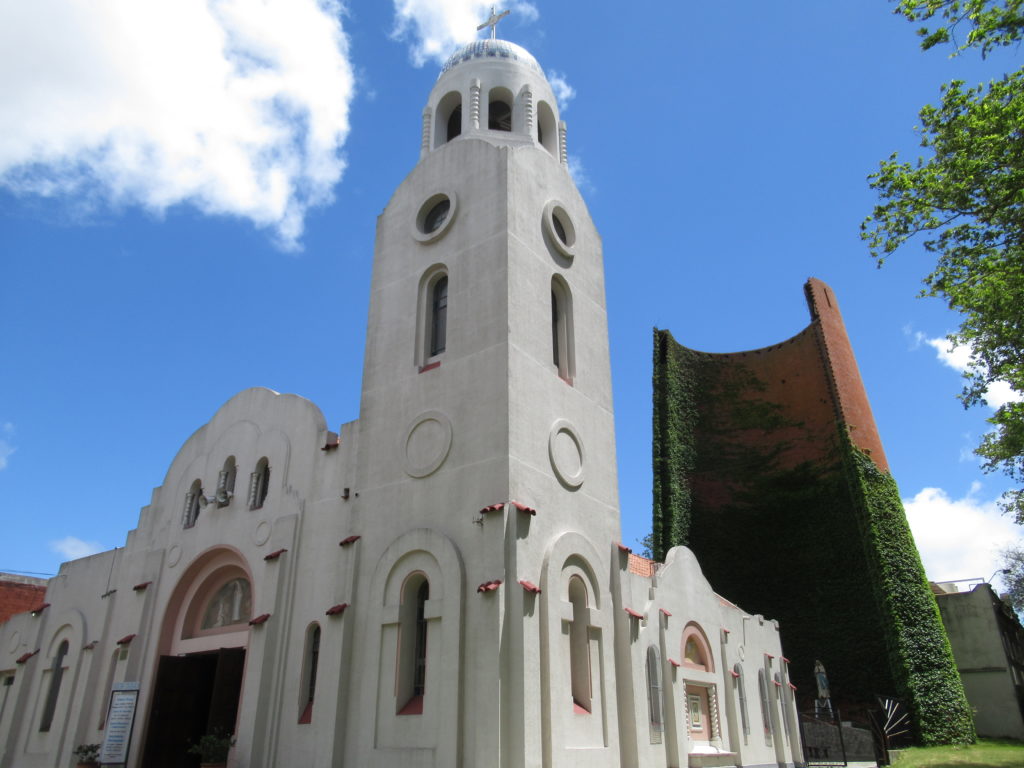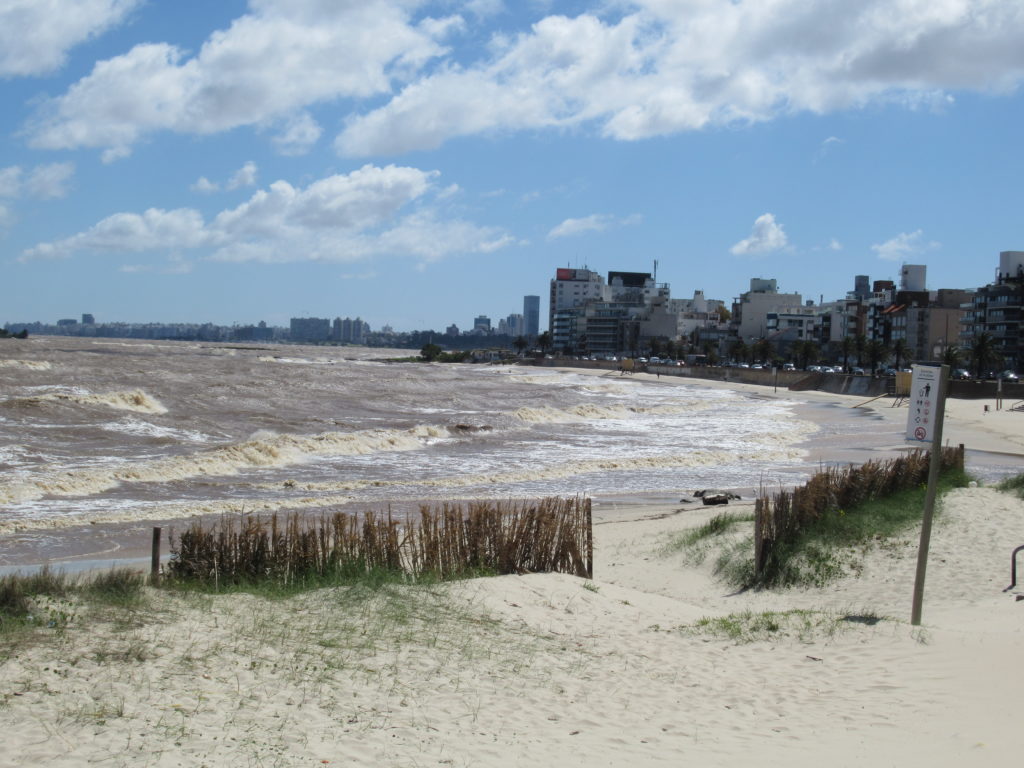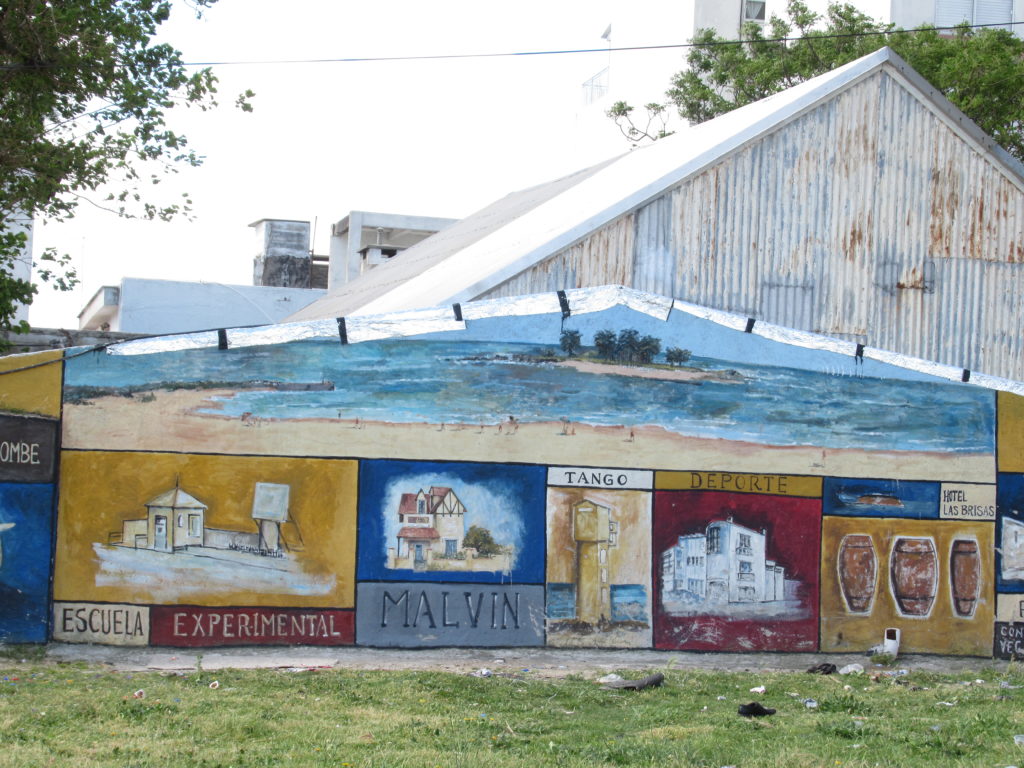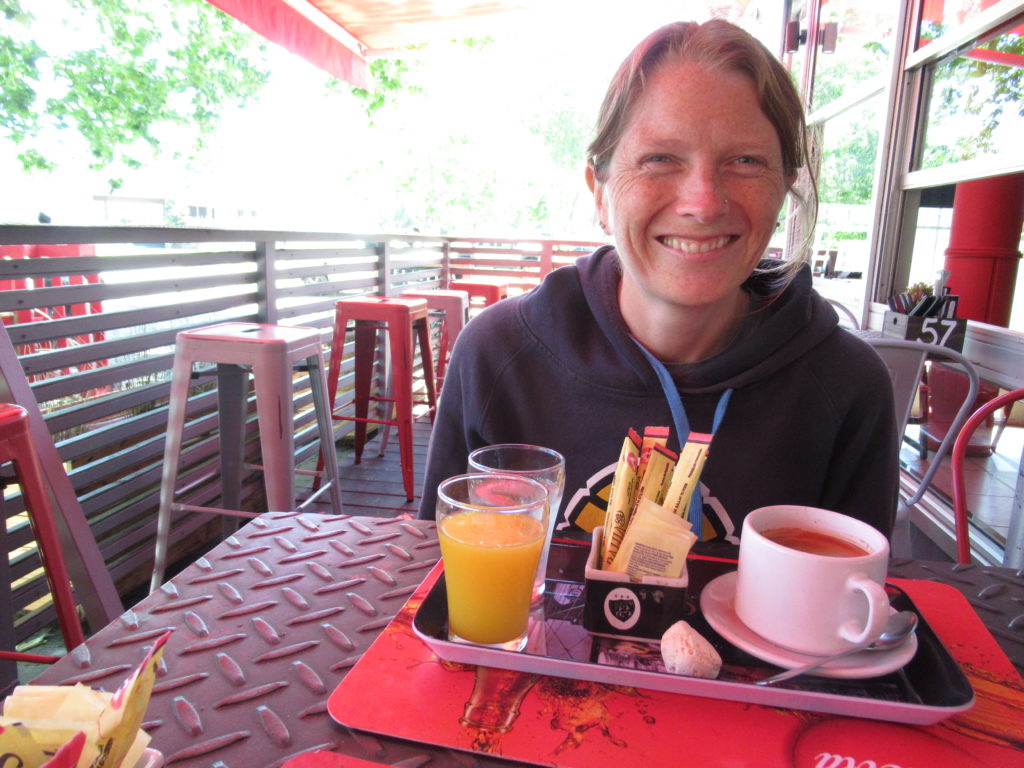 We also saw some of the more traditional Montevidean sights, as we spent a day in the old town and the central area. They were pretty touristy but were nice to stroll around (during the day!!)… Central was home to my favourite building too…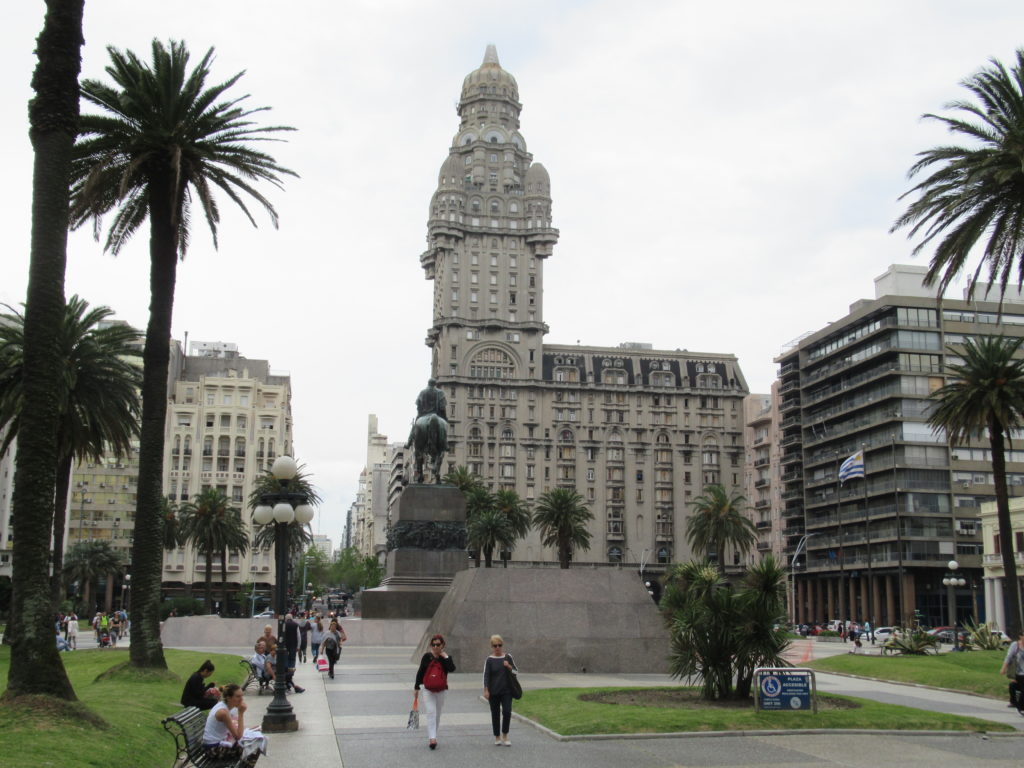 We also went up the Antel Communications tower which was cool, and afforded great views over the city 🙂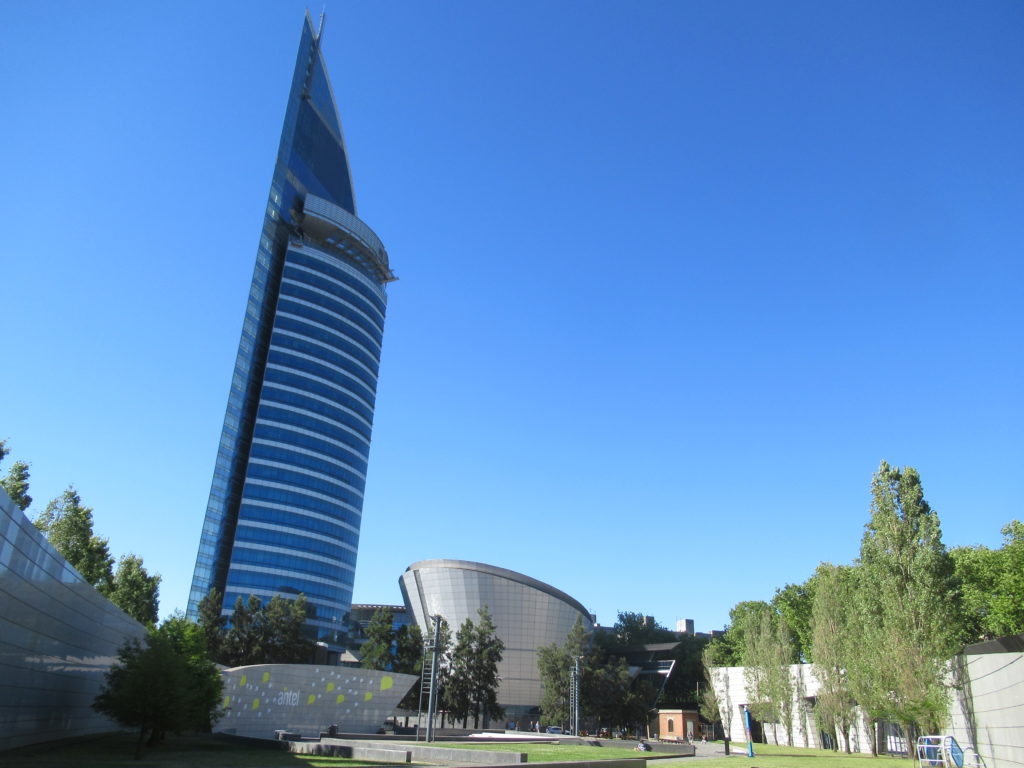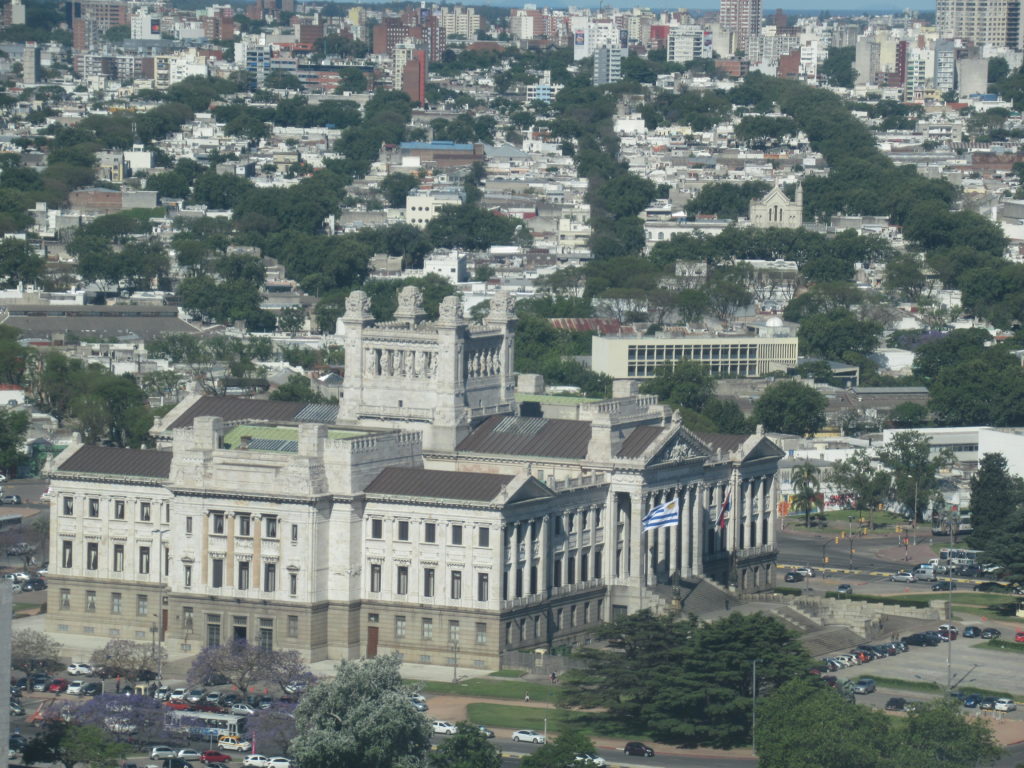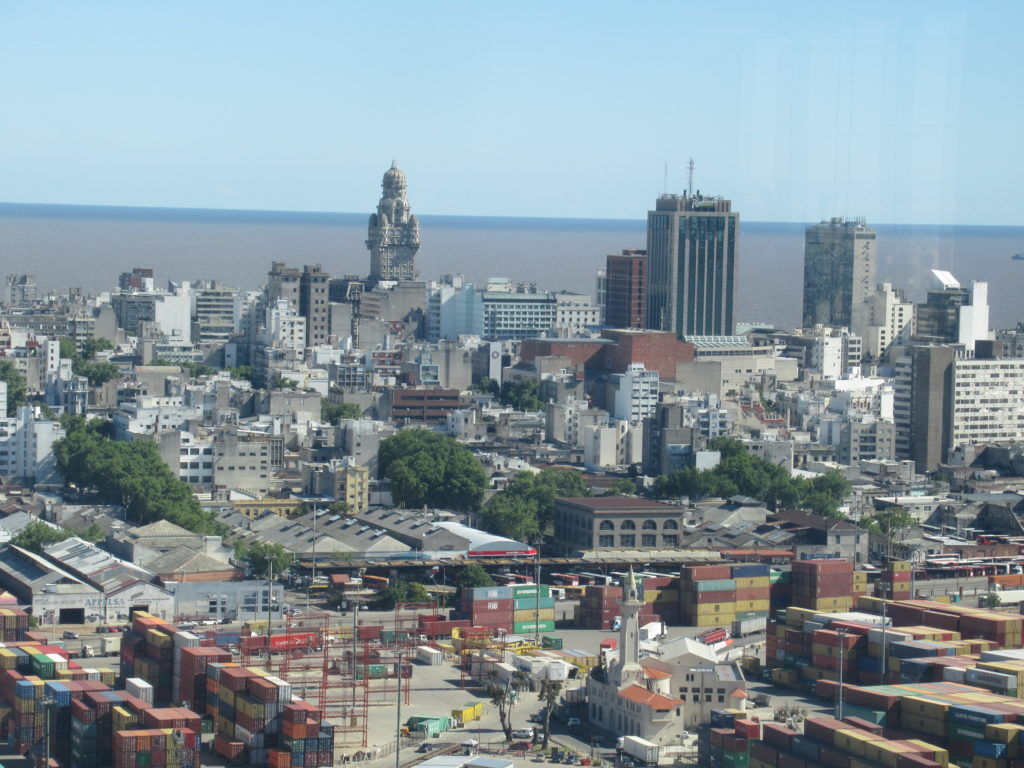 Then there was the agricultural market… craft beer 🙂 and tortas fritas and much much more – if I'd already secured that ESL job I would have been shopping there for sure 🙂
Montevideo is also where our mate habit became serious… the thermos in the airbnb just didn't pour well, so we went out and bought one!!! Mate culture in Uruguay is a bit different to other places… but more about that in another post…
Still not sure when I'm moving to Montevideo, but I will definitely be back… this big smoke with a little town feel was fab 🙂