Our next stop along the Uruguayan coast was Piriápolis… and we loved it 🙂
Piriápolis was also waiting for high season to arrive… leaving it nice and peaceful just the way we like our beach resorts!… A number of things were closed including… wait for it…
McDonalds…
Apparently EVEN McDonalds can't be bothered to please the local population of Piriápolis and stay open all year round!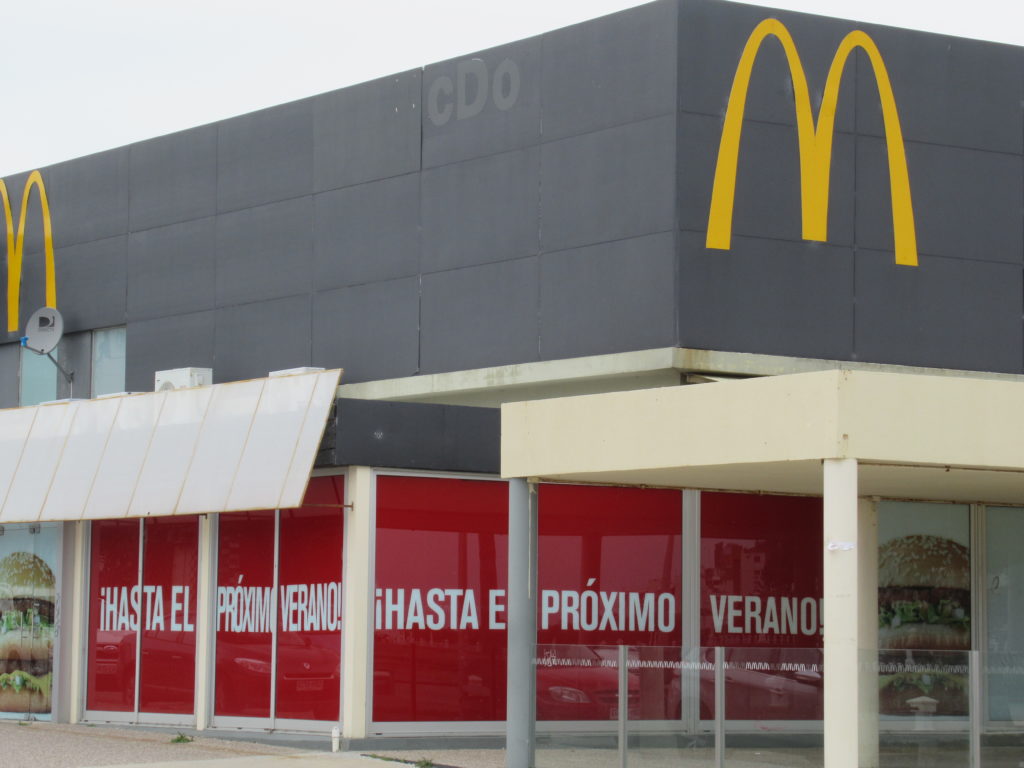 It wasn't all blue skies for us while we were in Piriápolis, but it just seemed to add to the atmosphere…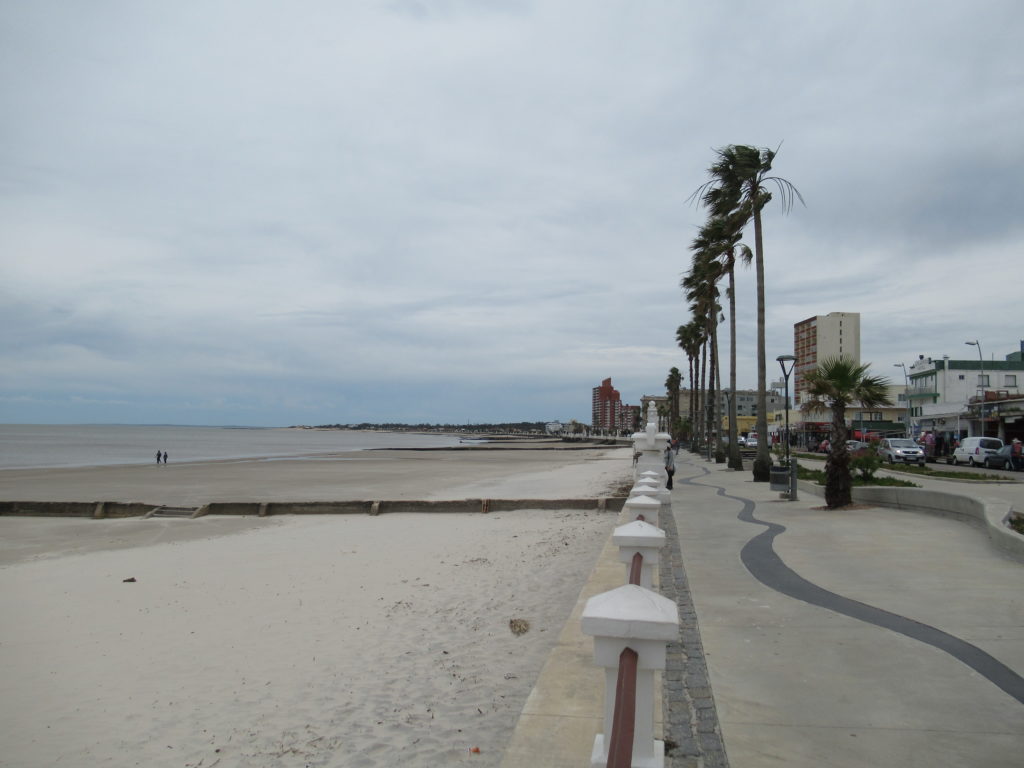 Our second day in Piriápolis was however lovely and sunny – so we took a local bus to Cerro Pan de Azúcar (Sugar Loaf Hill) as we wanted to conquer the 3rd highest point in Uruguay! Uruguay is pretty flat, so I guess if I'm honest, I will have to admit that it wasn't a really strenuous climb, but nonetheless it was very enjoyable… They've also built a cross on the top of the hill that is awesome and is 35m high… only 3 metres shorter than Christ the Redeemer in Rio, AND you can climb up inside the cross – you can't climb up inside Jesus CAN YOU?  – So how come it's not as famous? It should be, as it was very cool 🙂 🙂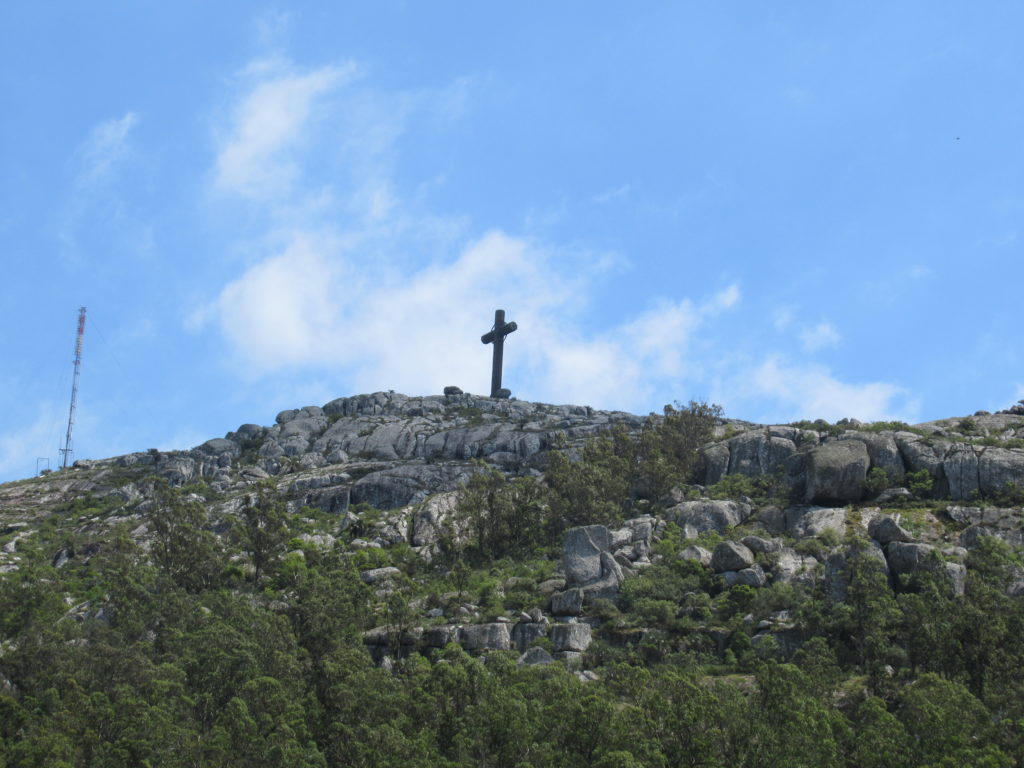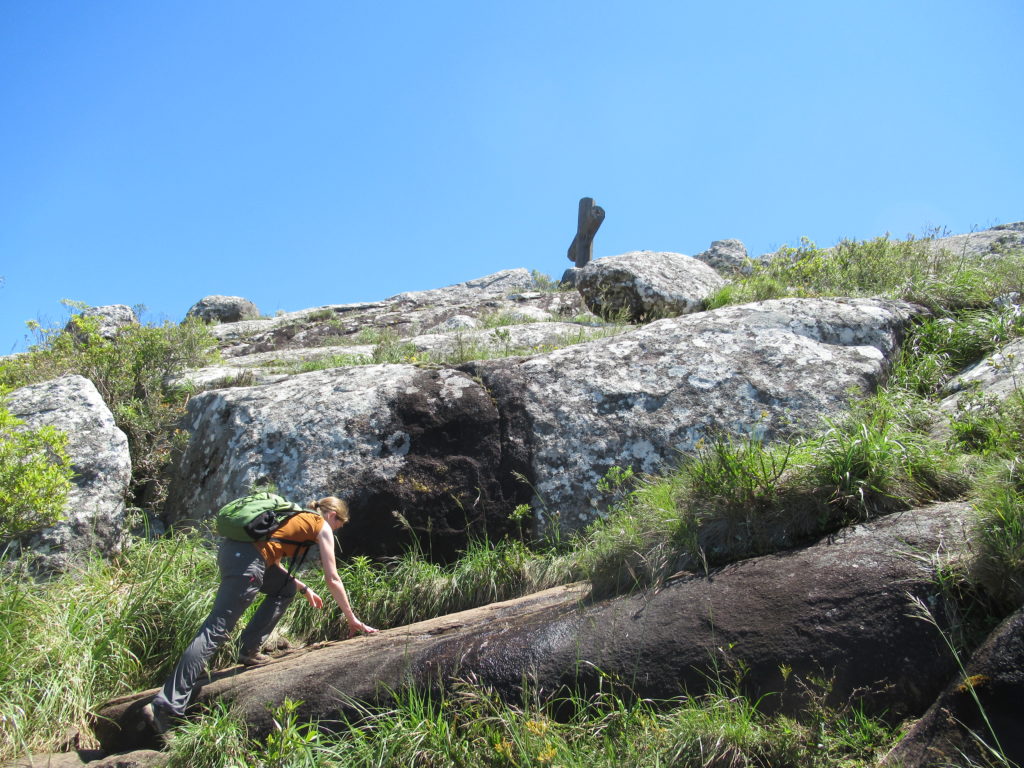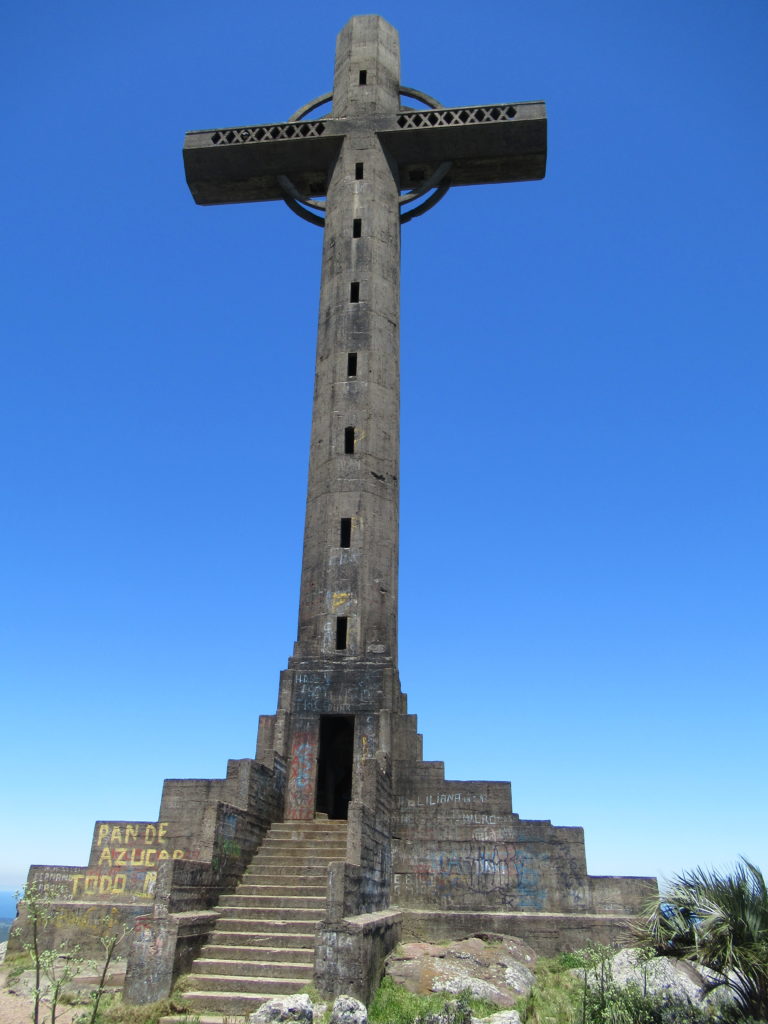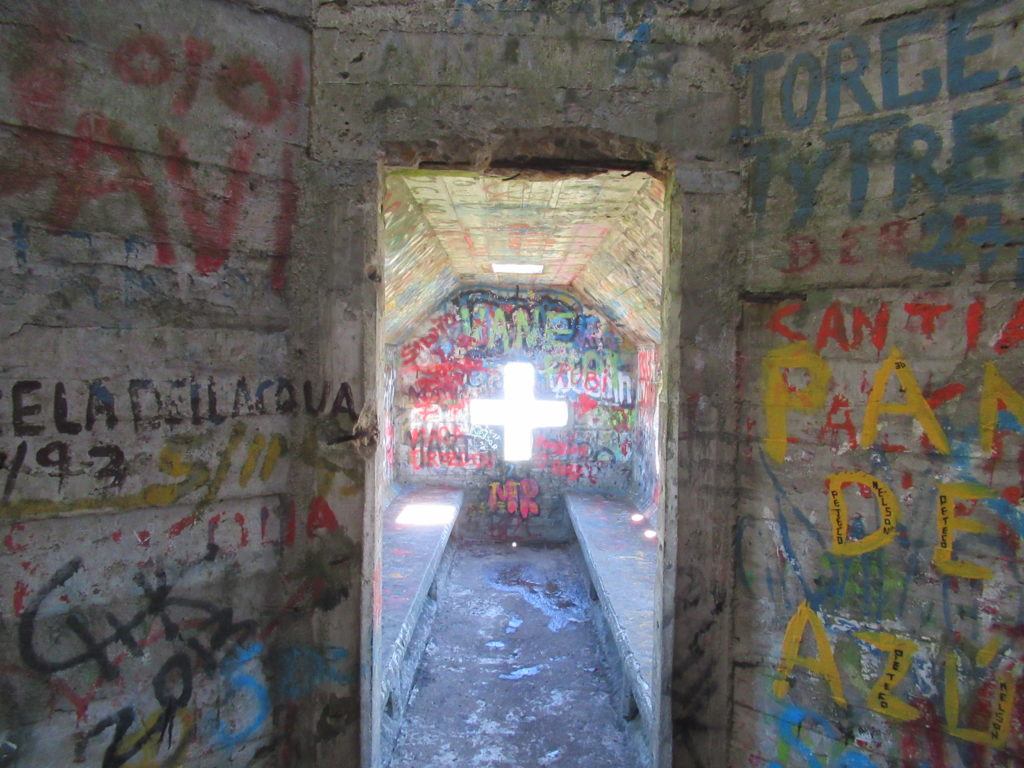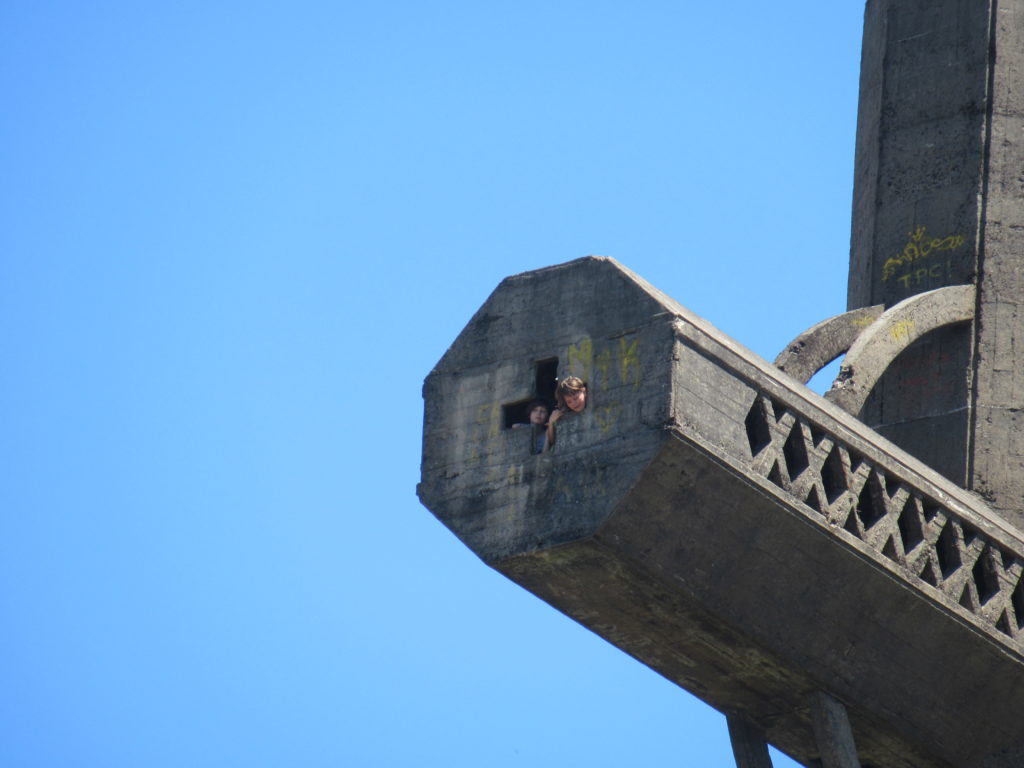 There are other hills around Piriápolis, and if you're there in summer you don't even have to walk or drive up to the top of the closest one to town – called Cerro San Antonio, as there's a chairlift… obviously if McDonalds doesn't open in low season then the chairlift doesn't either… we therefore walked up… it was worth it – the view over Piriápolis was great… and they also sold alfajor ice-creams…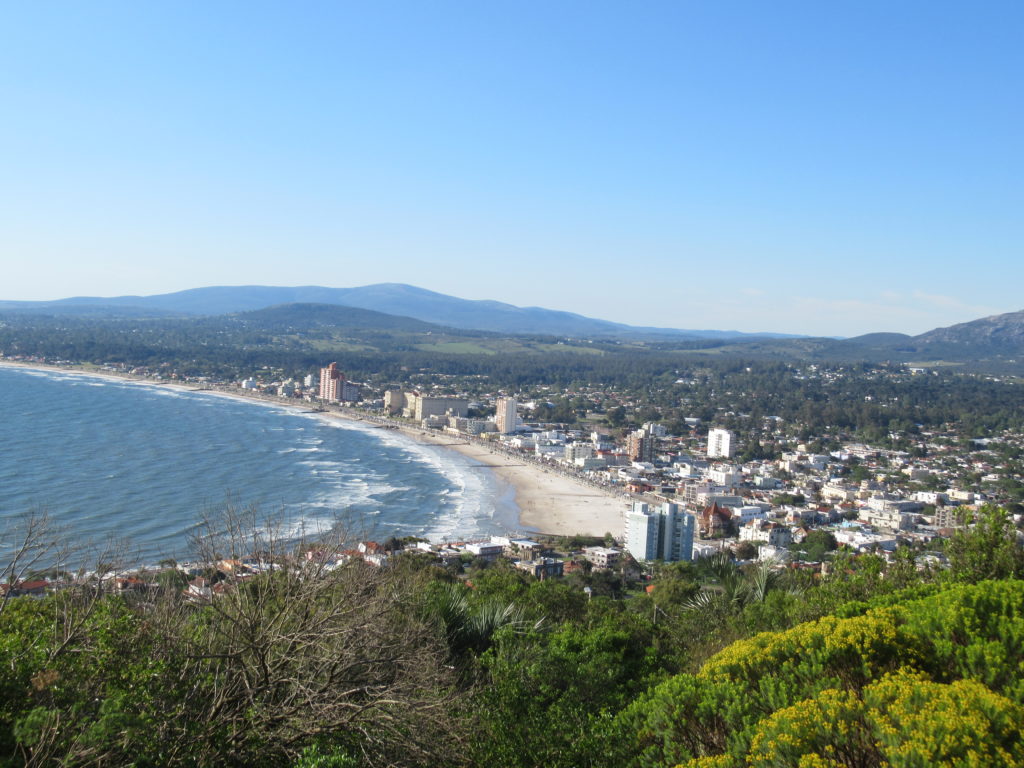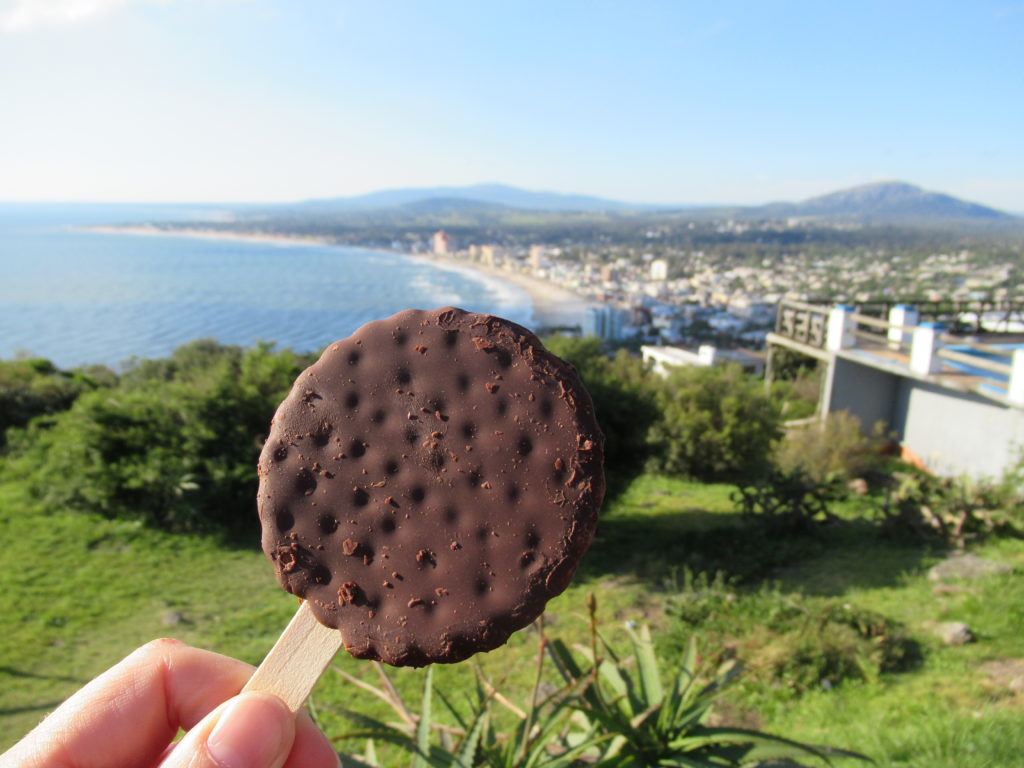 Piriápolis gets a big thumbs up from us… Next stop the big smoke – MONTEVIDEO!!!