The city of Puebla was our second to last stop of the trip, and it was a short two night stopover that was mostly to break the journey to Mexico City and visit nearby Cholula – with its famous ancient pyramid. Its formal name is 'Puebla de Zaragoza', and it is the fourth largest city in Mexico with about 3 million people.
Despite it being so large, we found it a pleasant enough place to stroll around as we were based in the centre – which has World Heritage status on account of its architecture which spans many centuries and types. Yes, you guessed it – we walked around and looked at churches and squares 🙂
We had mostly been staying in small guesthouses in Mexico so far – but in Puebla we were in a giant backpacker hostel. This meant that we had a smelly toilet, poor breakfasts, lots of gringos, an old guy who talked about Donald Trump the whole time, and an Argentinean dance troupe. You are guaranteed at least two of these five items in every backpacker hostel… 🙂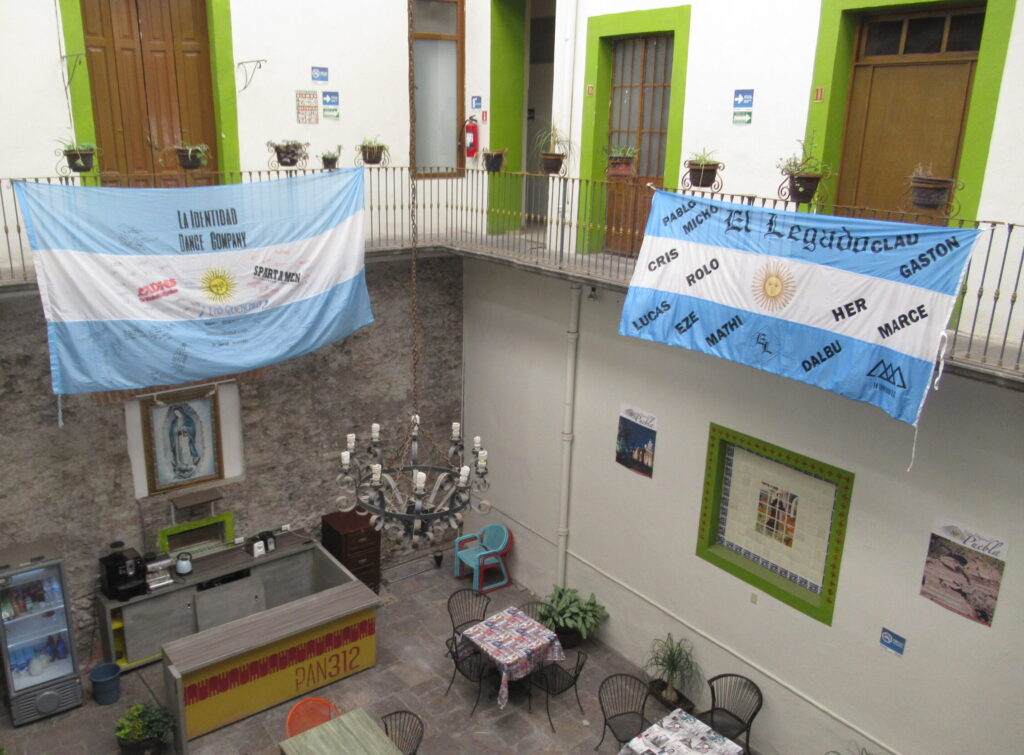 Moving on to the churches and squares, we were very impressed with Puebla – there were hundreds and hundreds of churches, and they were pretty much on every corner (only a slight exaggeration…)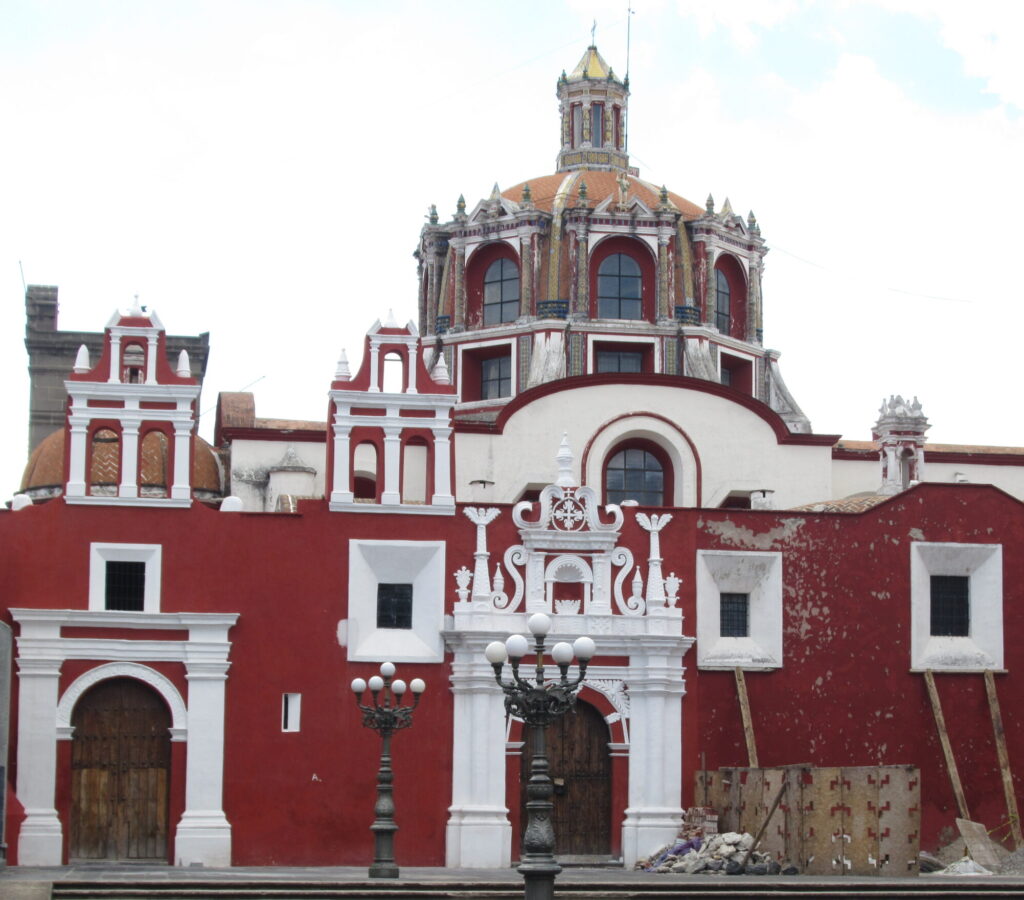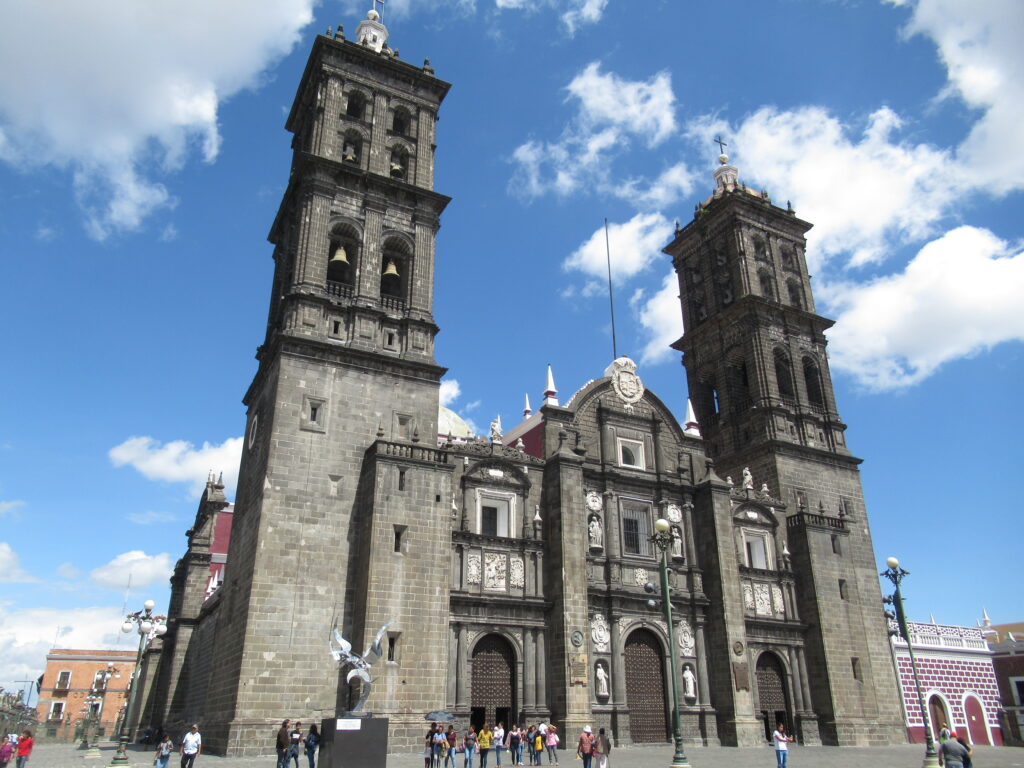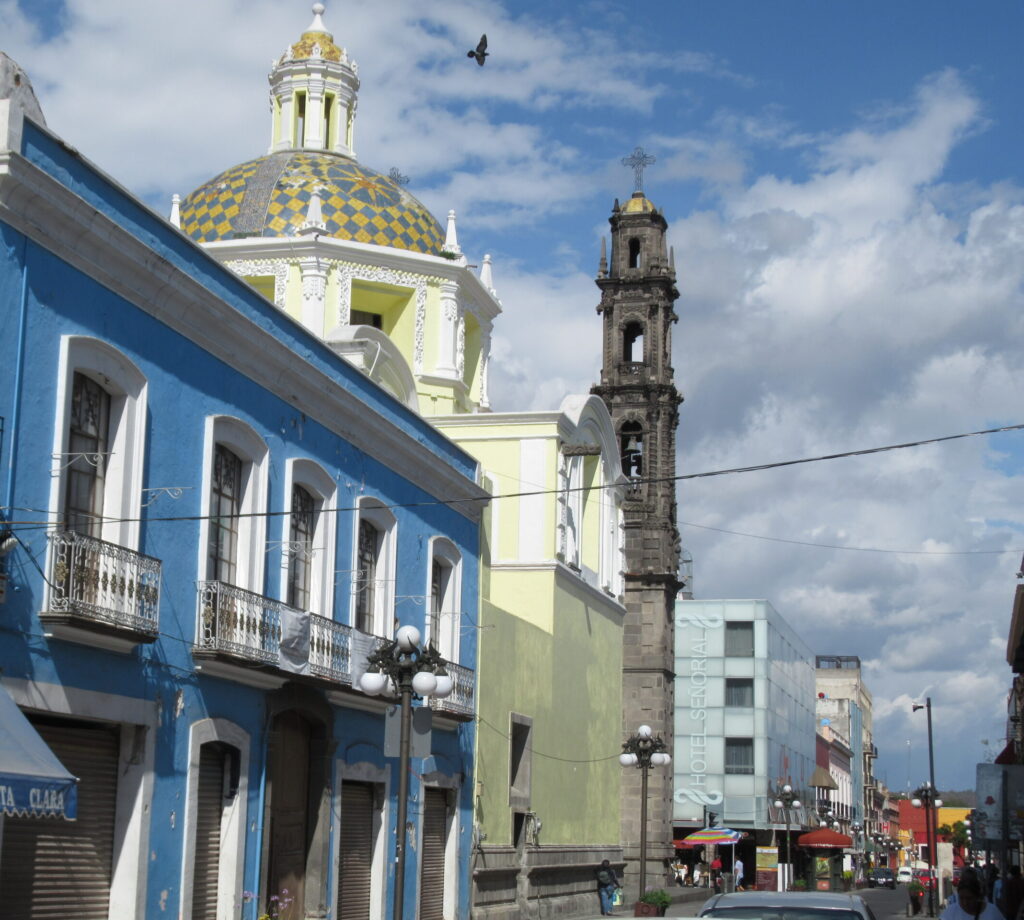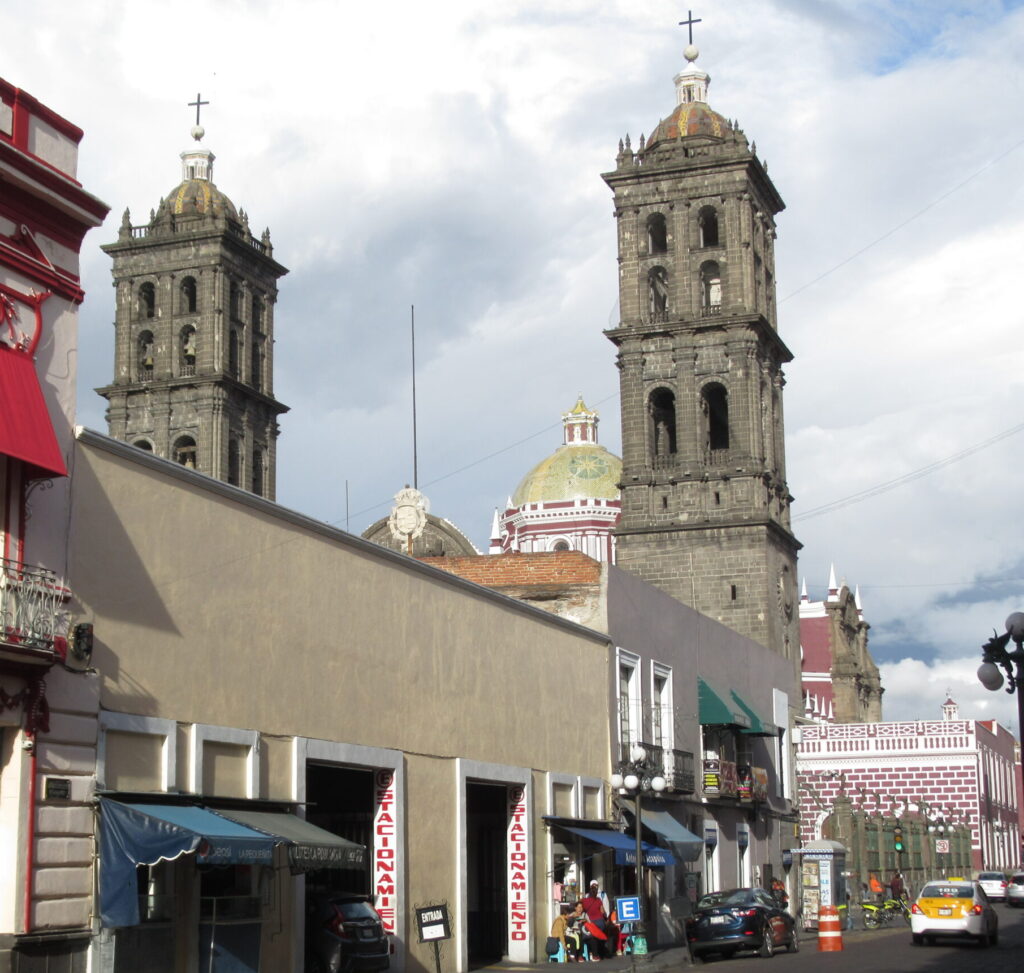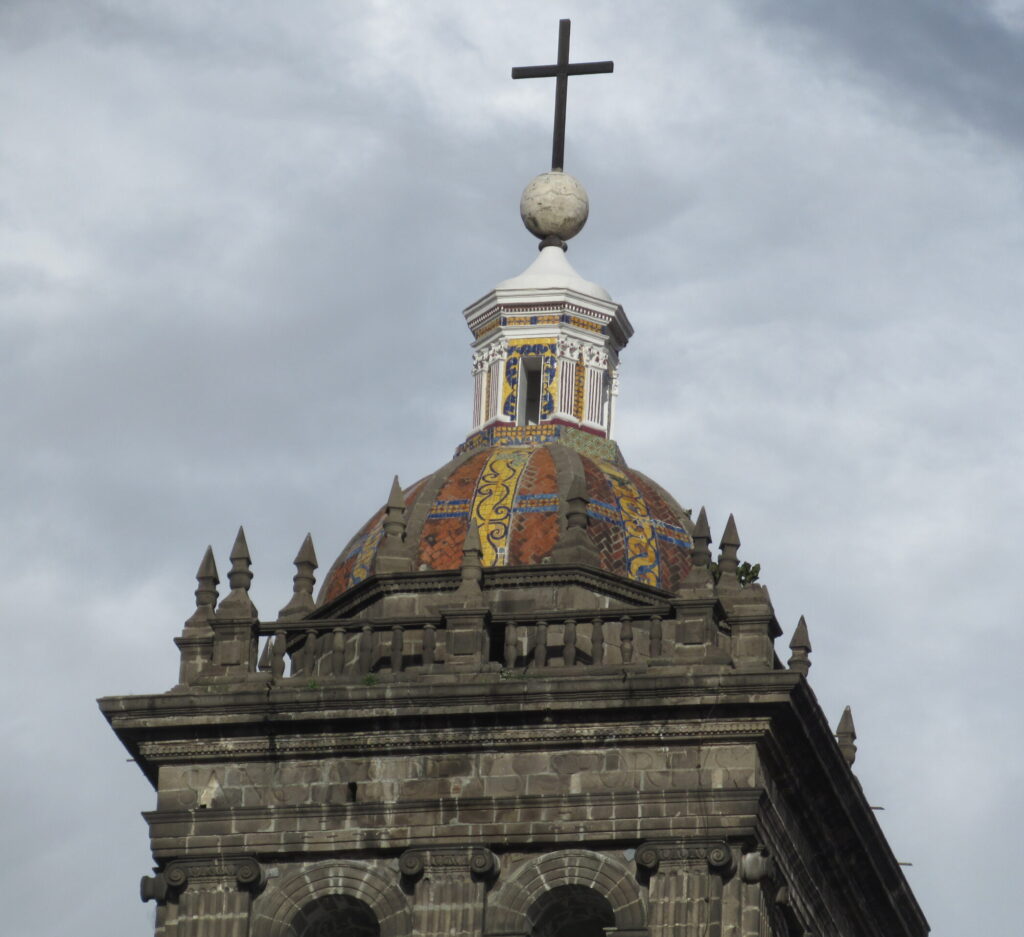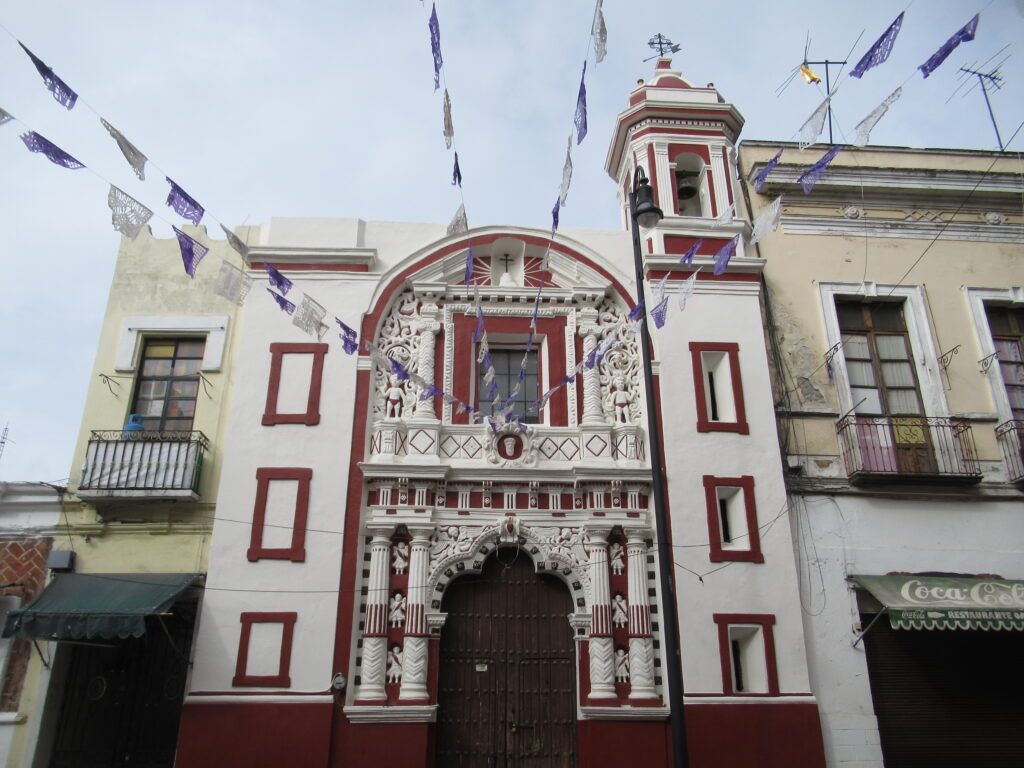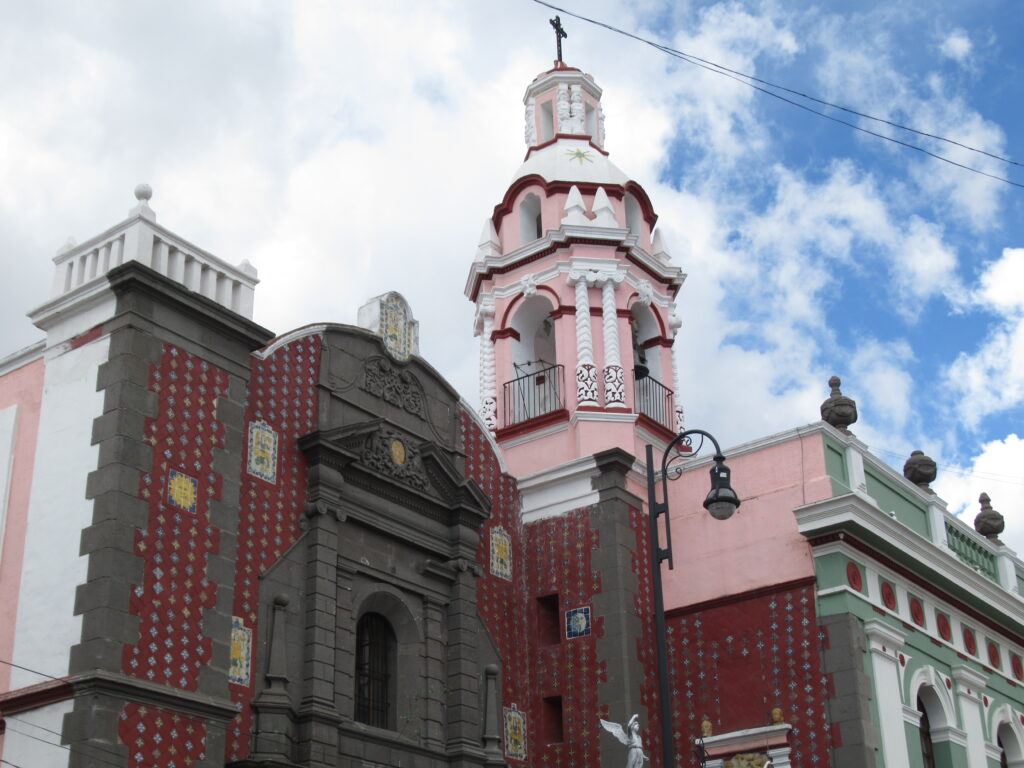 You are probably thinking that for a city with so many churches, we didn't get very many good photos… Well, let me tell you that it was difficult to get good photos as they have inconveniently built most of the churches in tight spaces on busy streets… how are we supposed to get a good photo?
So, let's move on to something that we are good at taking pictures of – YES, the PLASTIC LETTERS are back! 🙂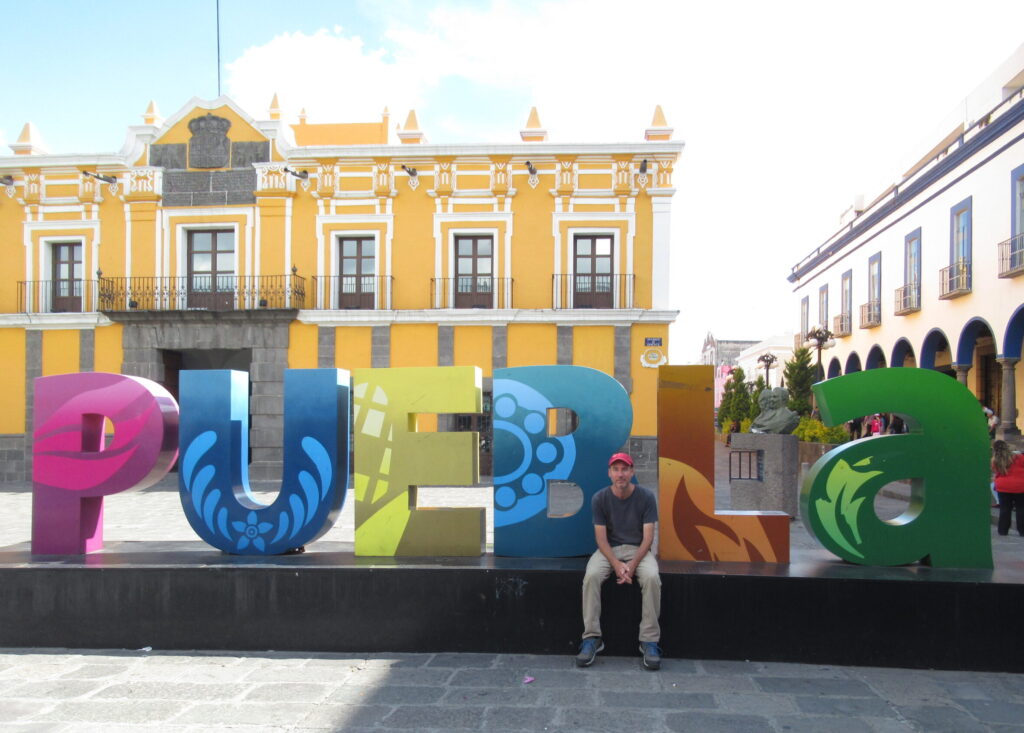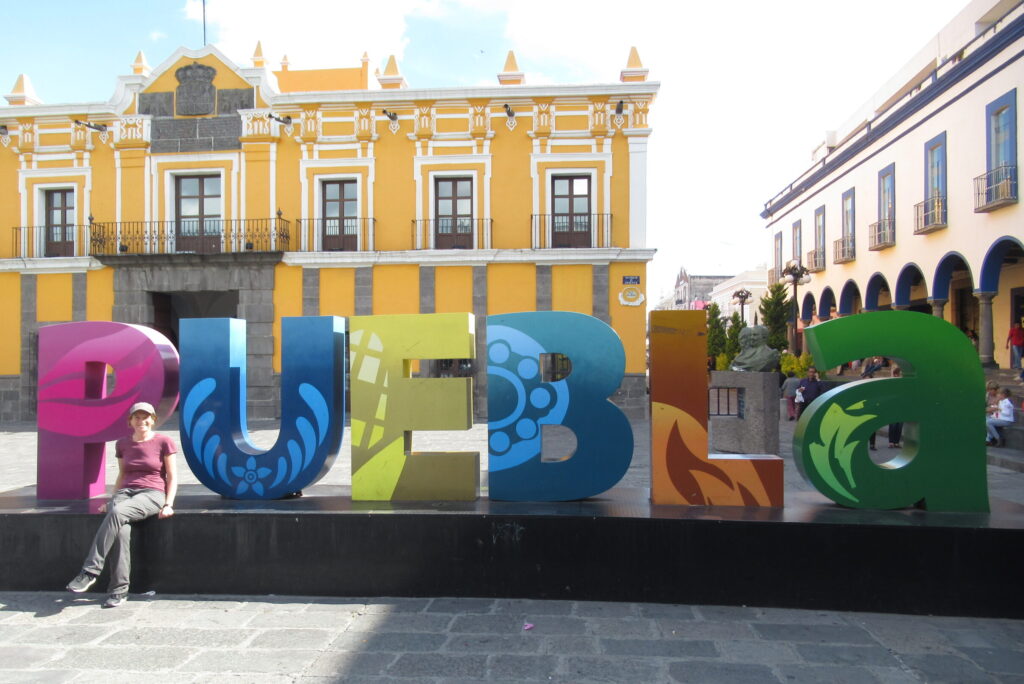 The alert amongst you will have noticed that we have a lot of church photos, but not so many photos of squares (as in plazas). It turned out that Puebla was not so big on plazas as other cities and so we had to mostly make do with 'hilly streets and buildings'…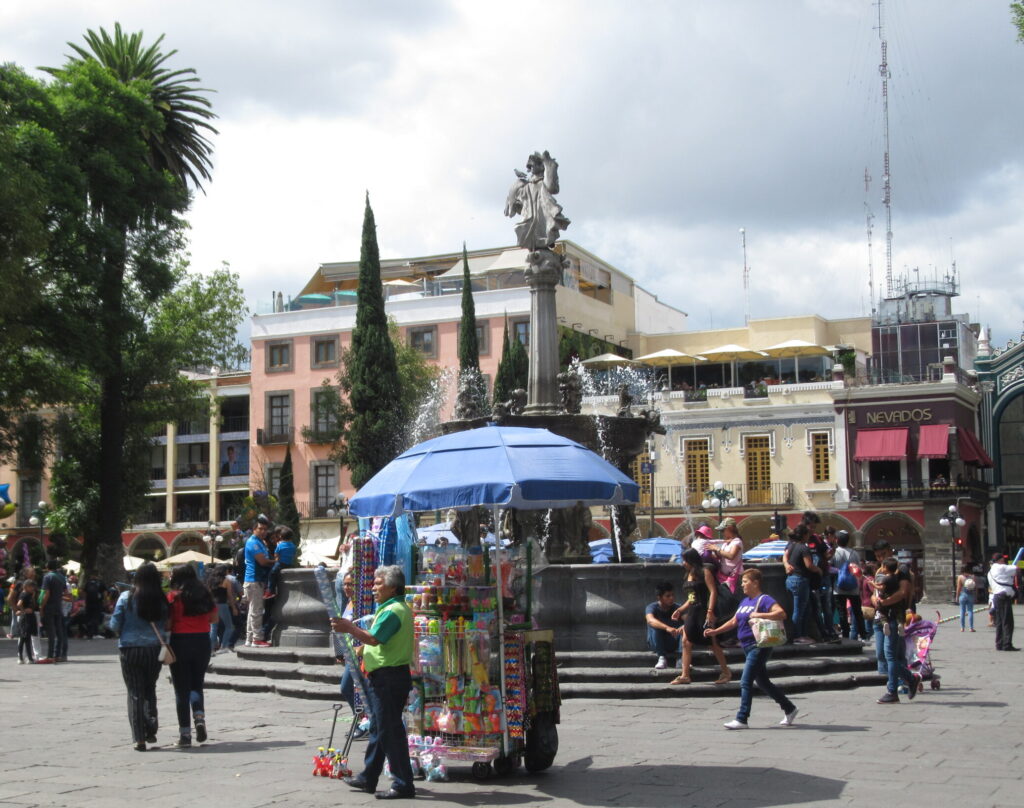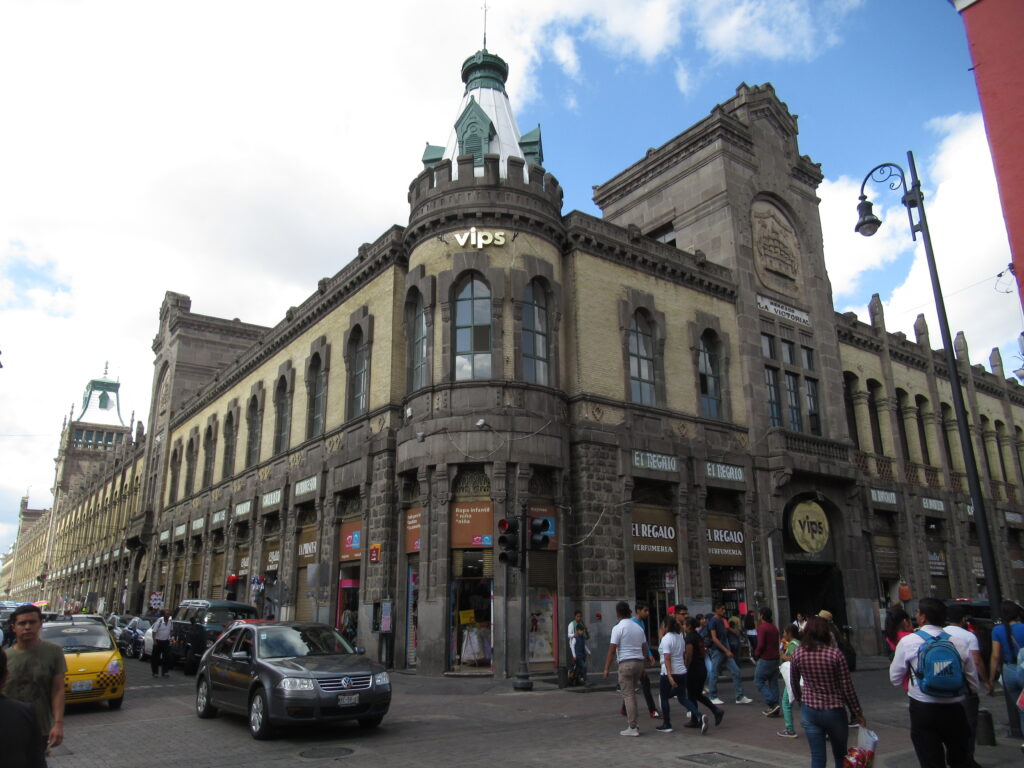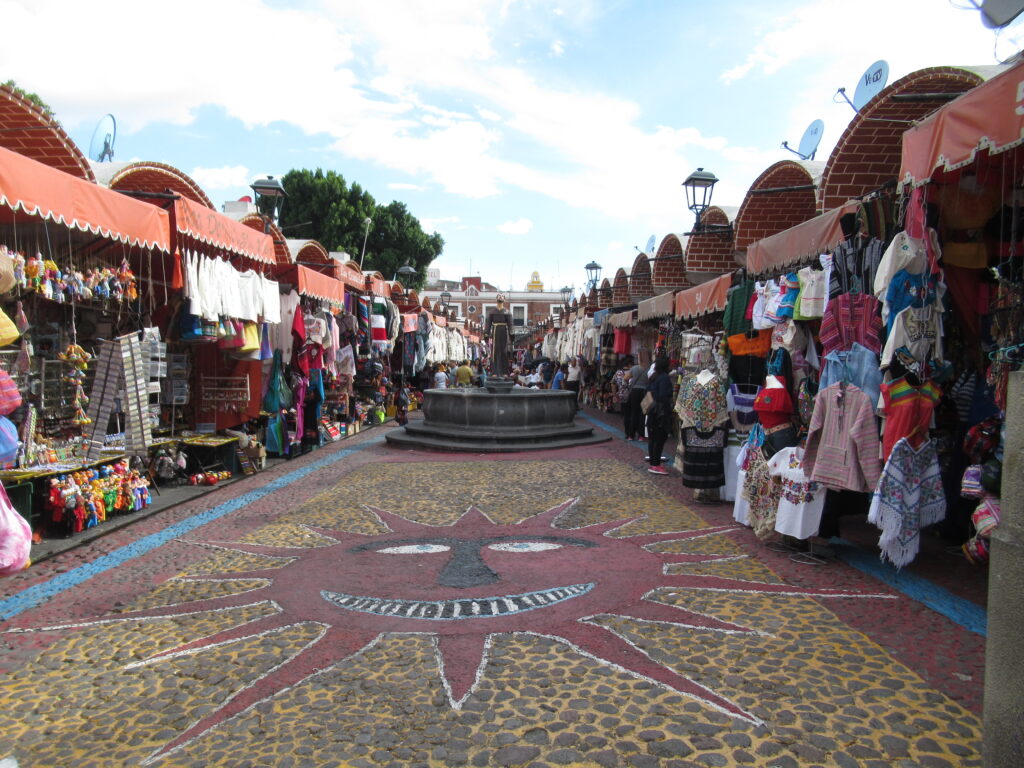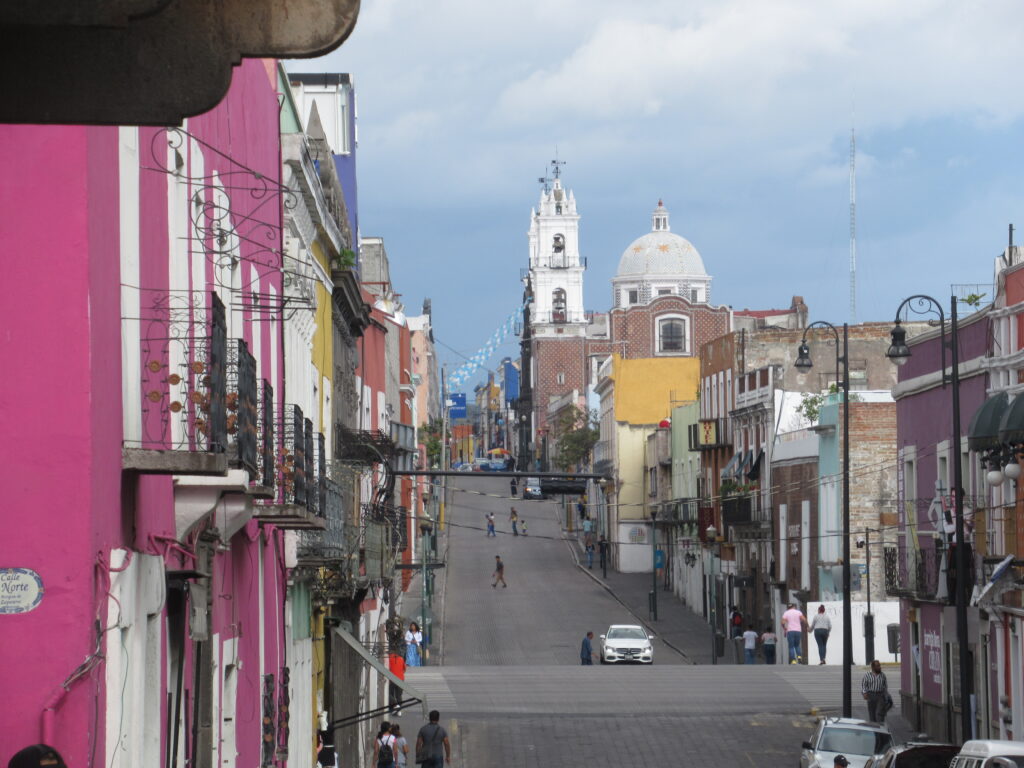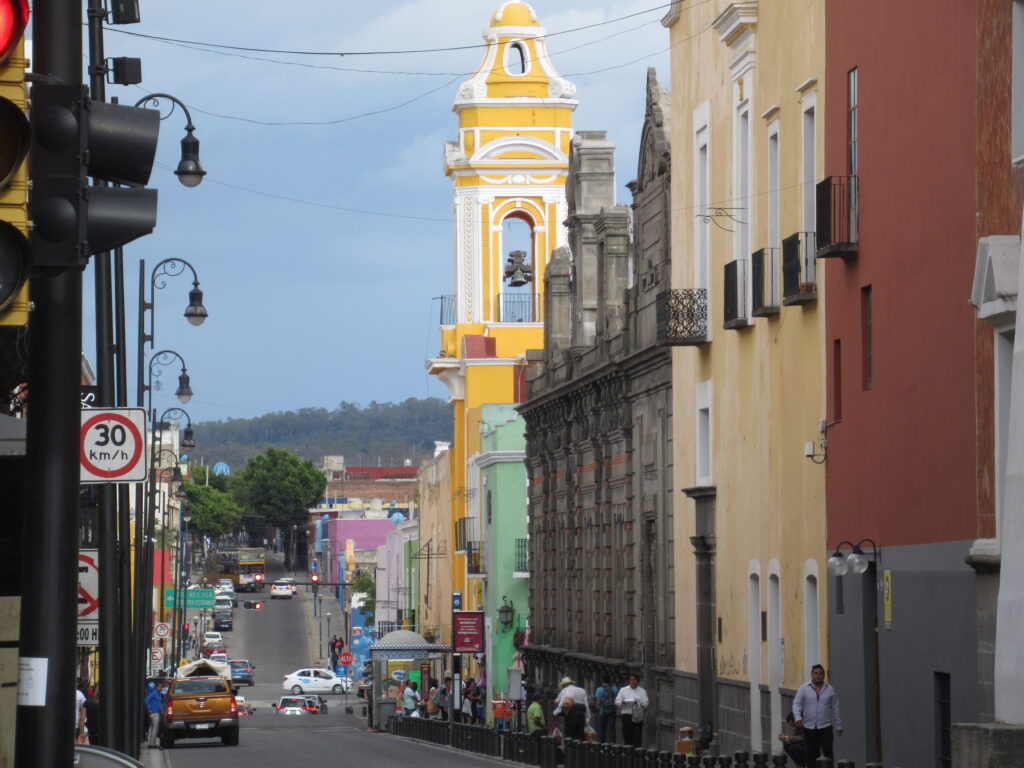 And finally – on to the other important thing that we do when we visit a place – yes, eat and drink… We started with some churros – as apparently Puebla is famous for churros. Having found a churreria – and a famous one at that – we indulged in a large bag of churros 🙂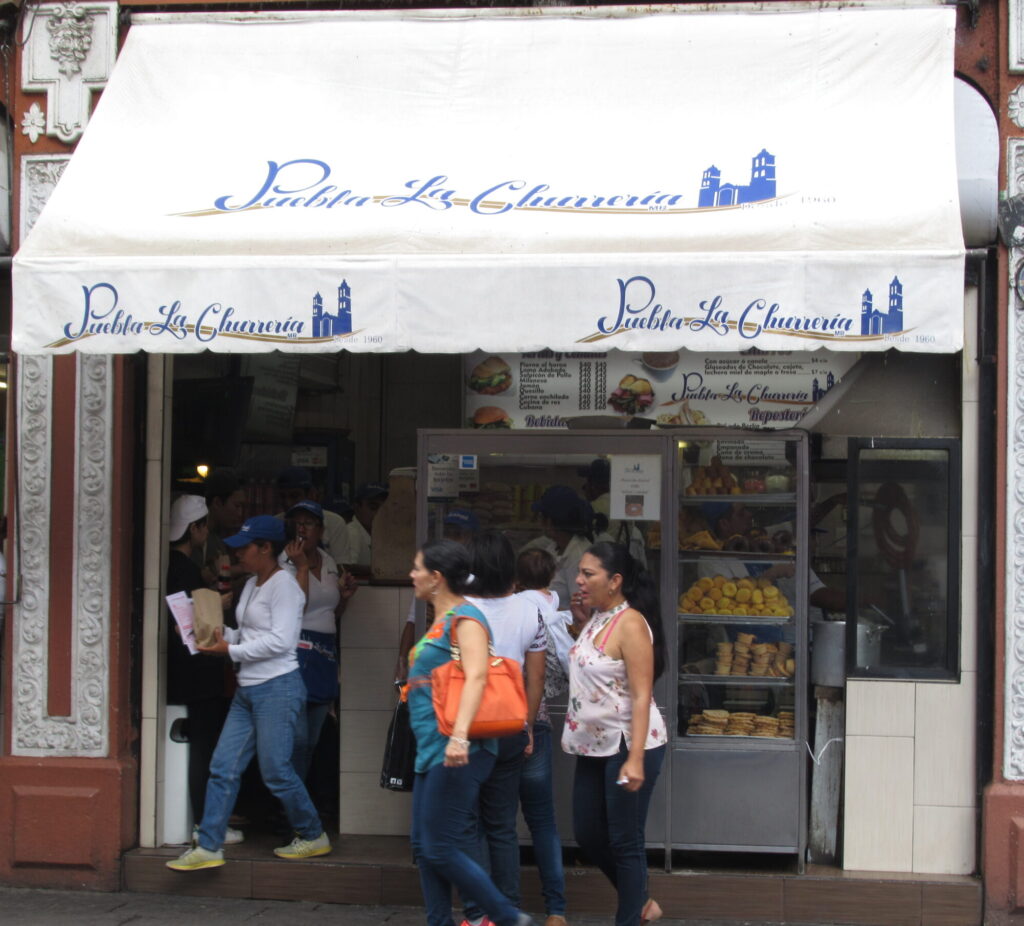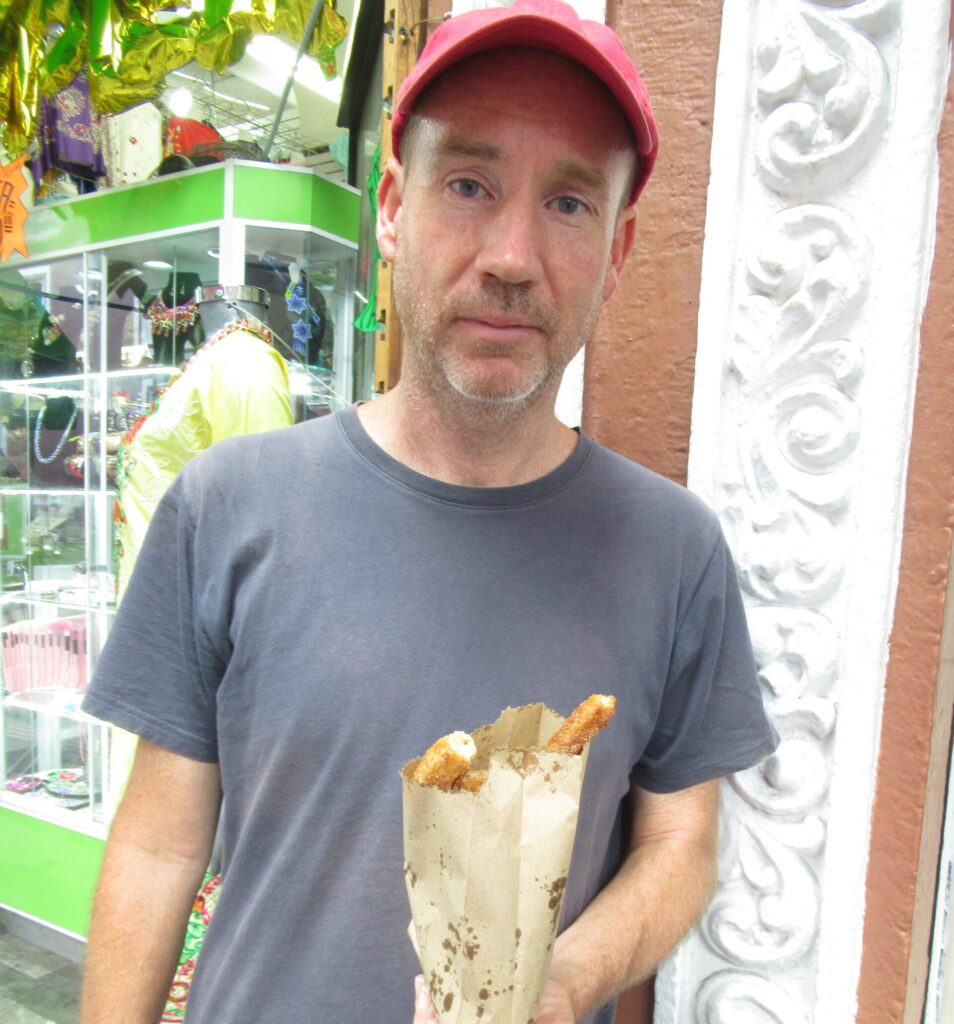 With regards to the quality of the churros – they were not bad – but as CC said – 'Not as good as in Chile'..
Puebla did make up for it though with a great place for eating antojitos (tacos and the like). Antojitos Los Portales – EXCELLENT! 🙂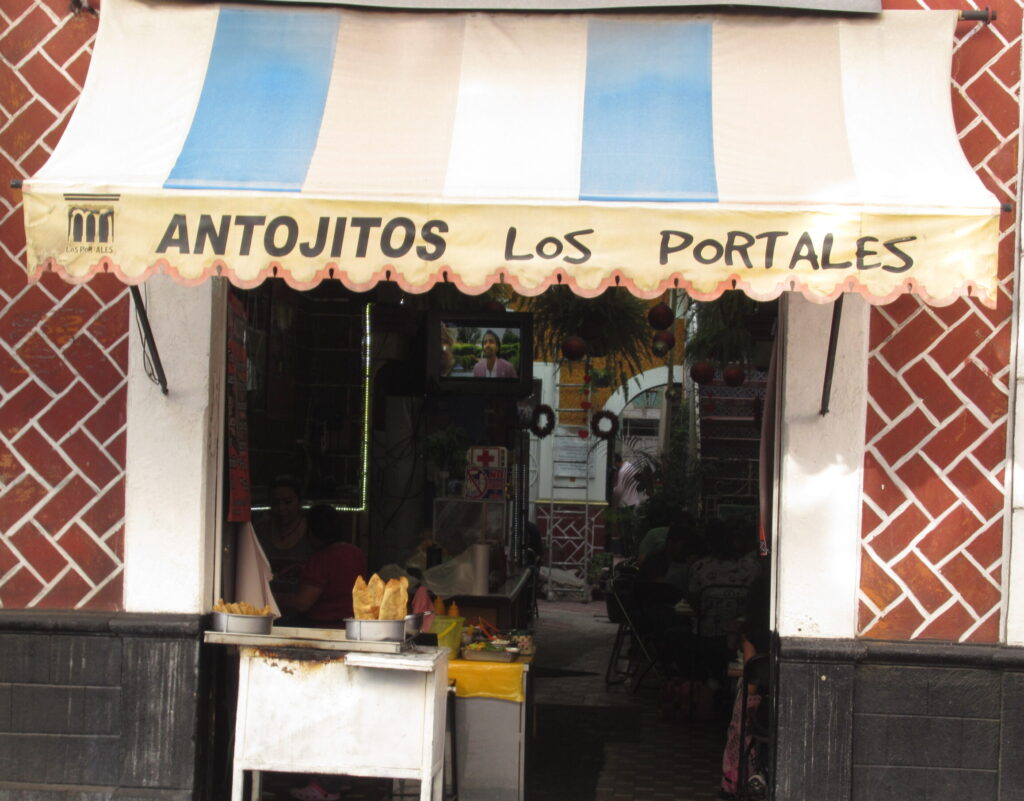 We also took a trip to the 'Street of sweets' – which actually spreads over several streets. This area is full of shops selling sweets – yes, you could have guessed that… The area has a history going back over 100 years – with each shop having its own secret recipes. Apparently there was also a boom in shops in the 1970s when the area became famous with tourists.
We decided to go to one of the oldest and most famous shops – where the sweets are made by a nearby convent.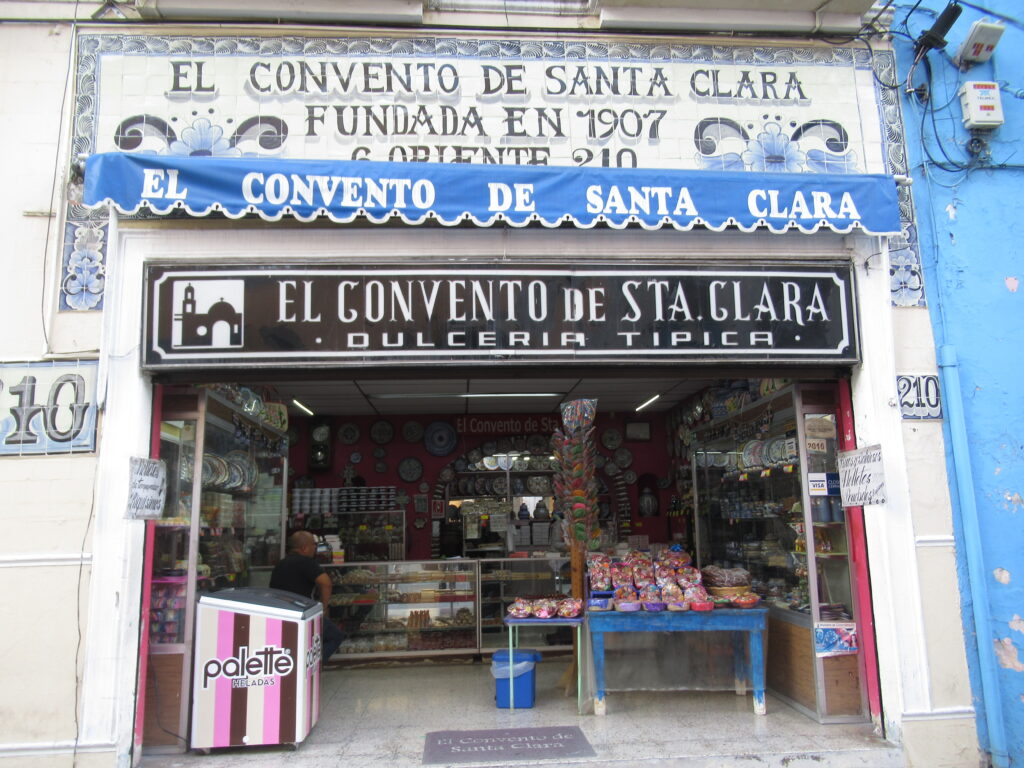 The most famous sweets they have are called 'Camotes de Santa Clara' – which literally means 'sweet potatoes of Santa Clara'. Sweet potatoes are the main ingredient, but of course they are also full of sugar and come in various flavours. We bought some of these and they were pretty good.
They also had an assortment of colourful looking sweets in all shapes and sizes, and so we bought some colourful candy skulls. These looked good, but were not the best tasting – just sugar really.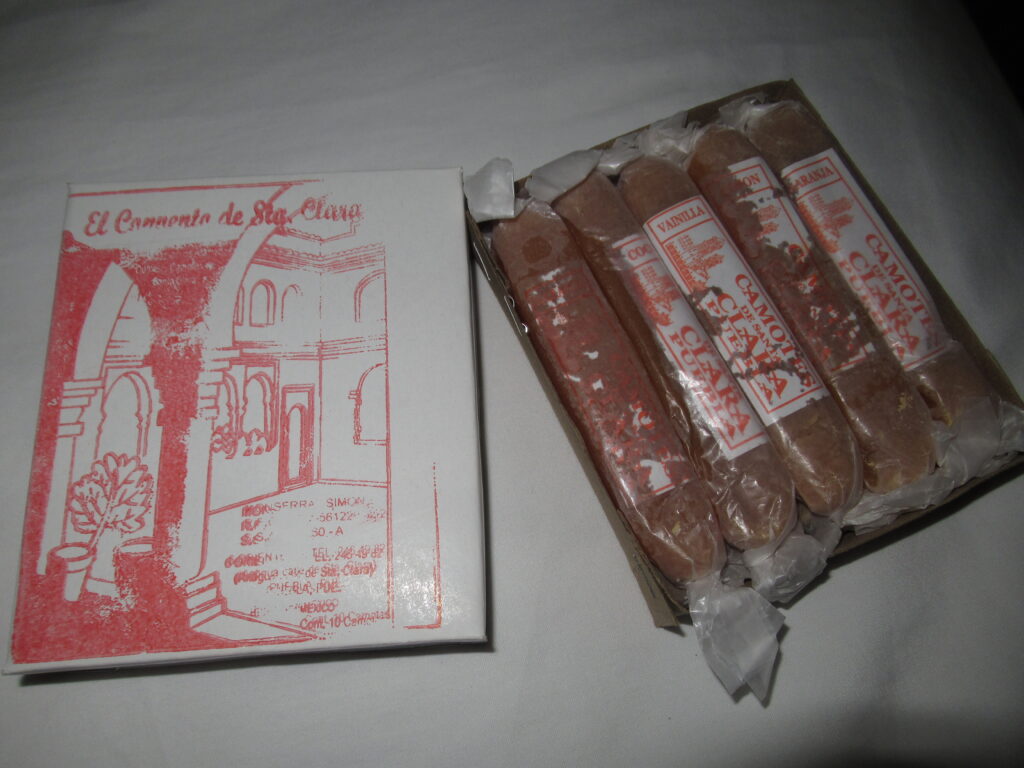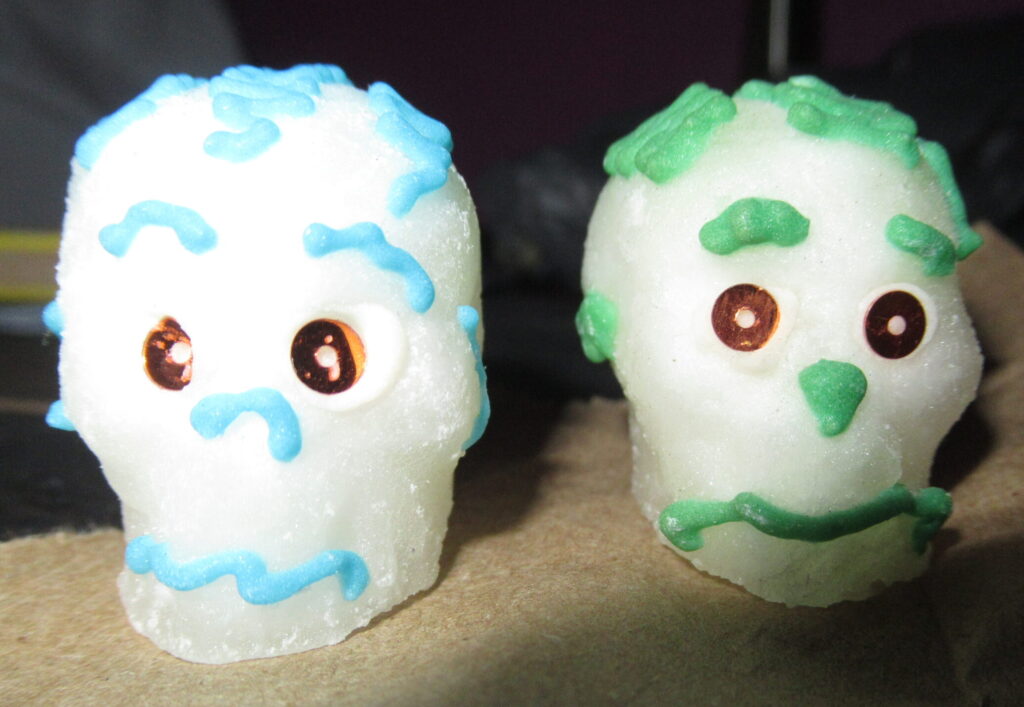 So, it ended up being a short but sweet stay in Puebla (that was a clever joke… :-))