Estamos en Puerto Deseado
Go Cooperativa Sportsman… you rock! This bus company saved us by allowing us to arrive in Puerto Deseado on the right day 🙂 🙂
It's not what you're thinking though… it is not because we were badly planned and there were no seats left on the buses apart from with this company… it was because the route to Puerto Deseado was blocked between Comodoro Rivadavia (our starting point) and Caleta Olivia… This blockage – a bunch of YPF trucks across the road with the workers protesting not being paid – did not deter Cooperativa Sportsman… while other bus companies dutifully stayed on the highway in the line behind the trucks, cars and other buses – hoping that the talks would be successful and the YPF workers would move on… we instead moved onto the gravel road and carried on past the line of vehicles to get as close to the blockage as possible… once there, we awaited instructions!
We then all got off the bus, got our luggage out of the hold and proceeded on foot (with the police carefully looking on) past the blockage to another Cooperativa Sportsman bus that was waiting for us on the other side… it felt a bit like a prisoner swap as passengers from the bus on the other side were also walking across the blocked part of the road to where we'd just come from… A surreal experience, but we were very happy as it meant we didn't have to delay our arrival in Puerto Deseado 🙂 🙂
Puerto Deseado was an awesome place – it's small and friendly and has heaps of birds as it's located on the estuary of the River Deseado… the only downside was the Patagonian wind and rain!!! But hey – with days built in to our schedule for bad weather – we were excited to be there 🙂
There wasn't much to do in town, but there was a cool lighthouse church…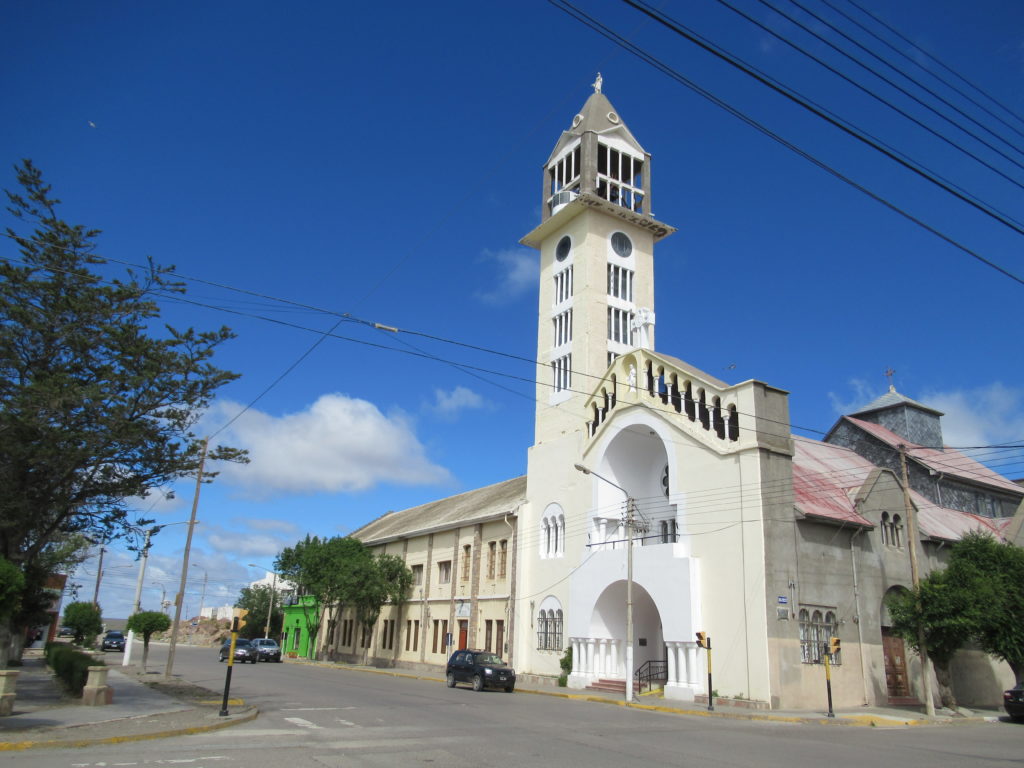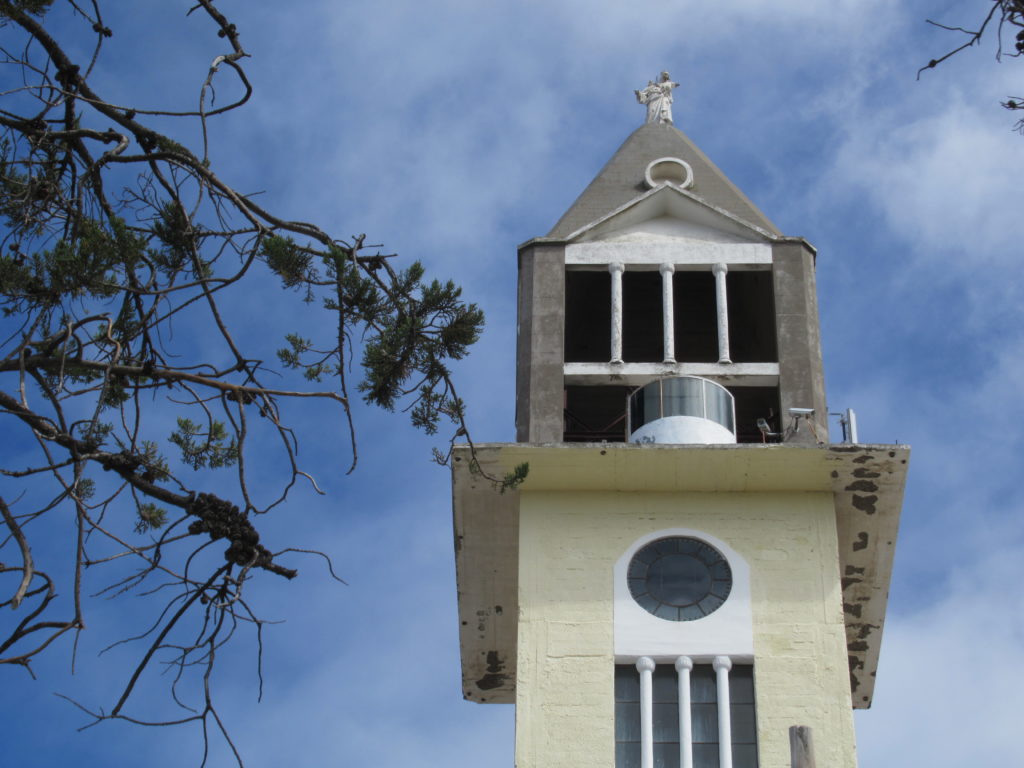 Hanging out by the river in town was nice too (even nicer when we managed to find a sheltered area out of the wind, but this didn't happen often!?!) – there are not many places that you can sit on a park bench and watch penguins swim by 🙂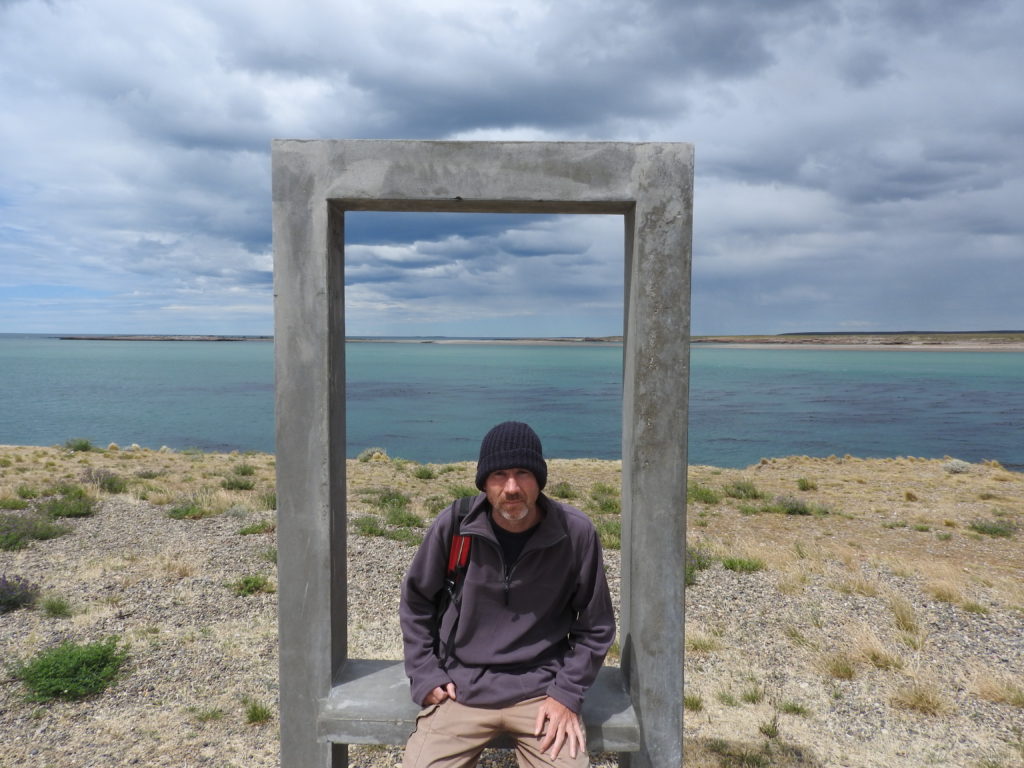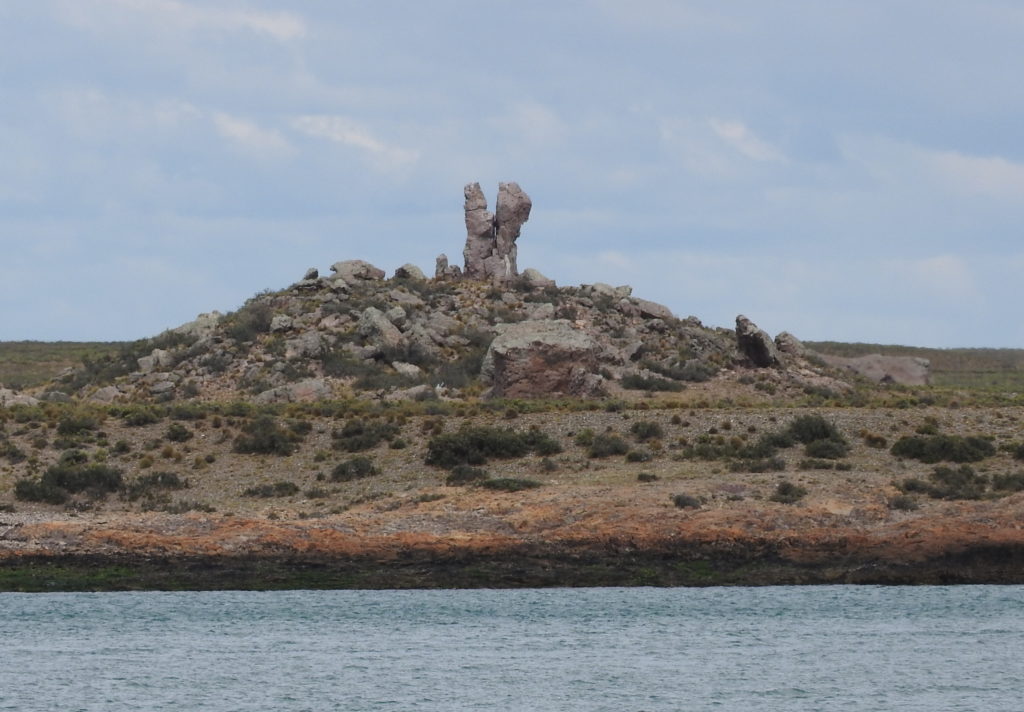 There was also a great walk straight out of Puerto Deseado – the camino costero – this walk (well a walk for us – most people seemed to be driving it to be honest!) follows the river, past several canyons, a small lake with flamingos, cliffs with rock cormorants and islands in the river which are inhabited by penguins and other birds… it was awesome, but somewhat tiring as we had to battle the Patagonian elements along the trail. Here are some pictures of some of the best bits of the walk 🙂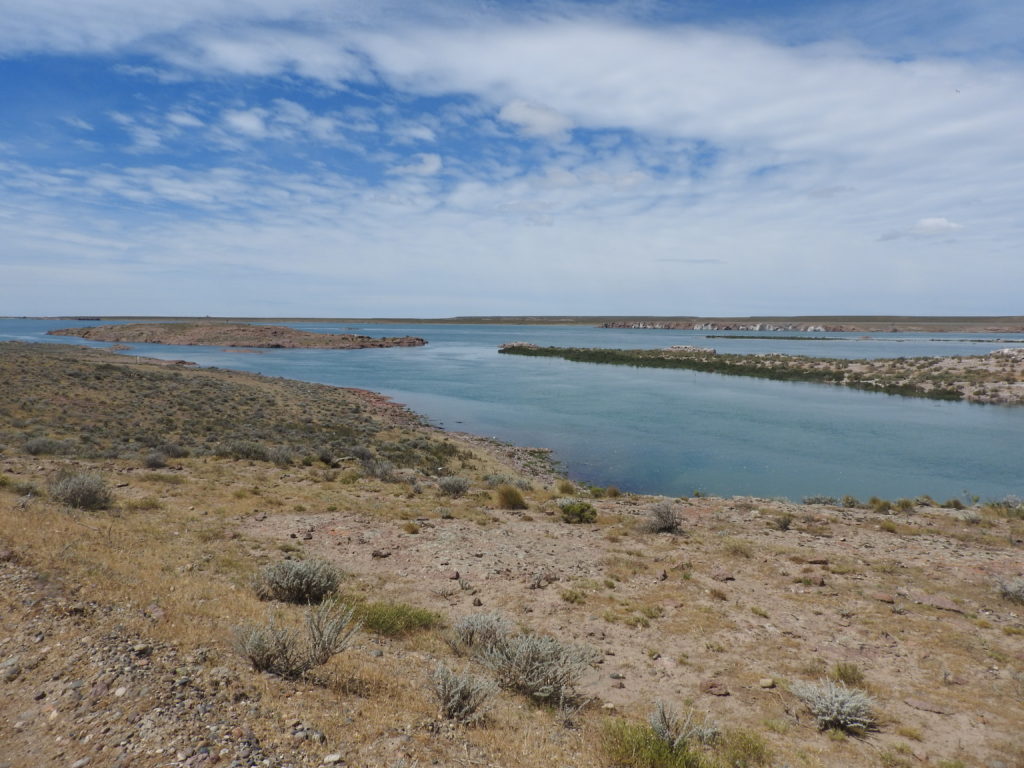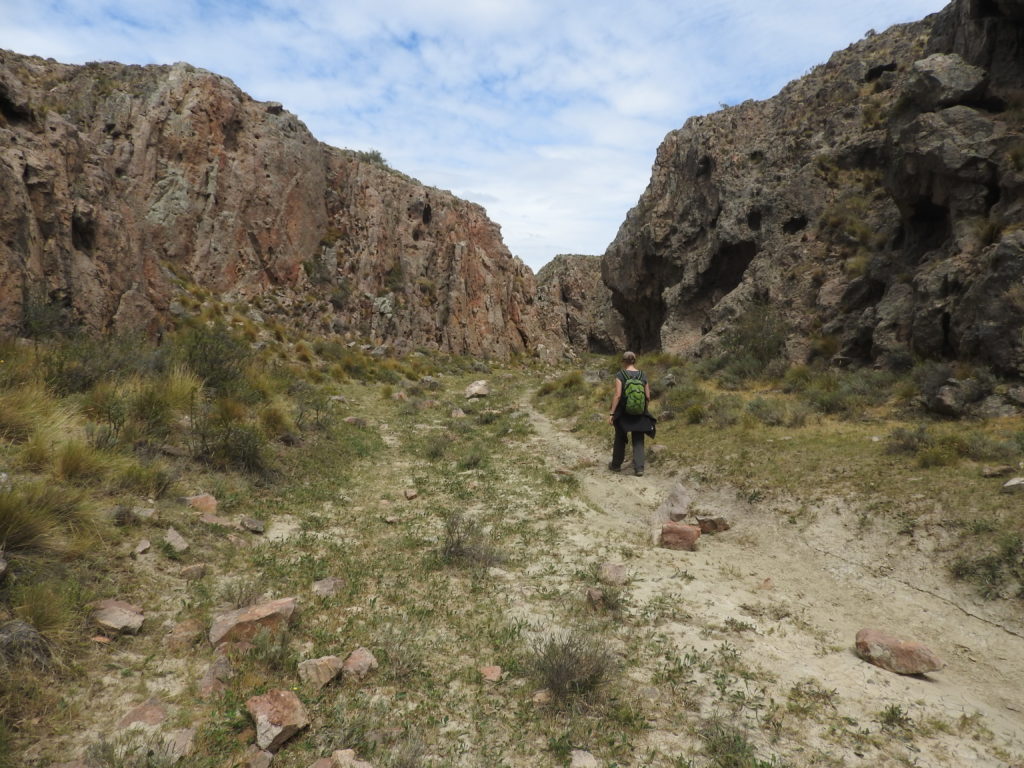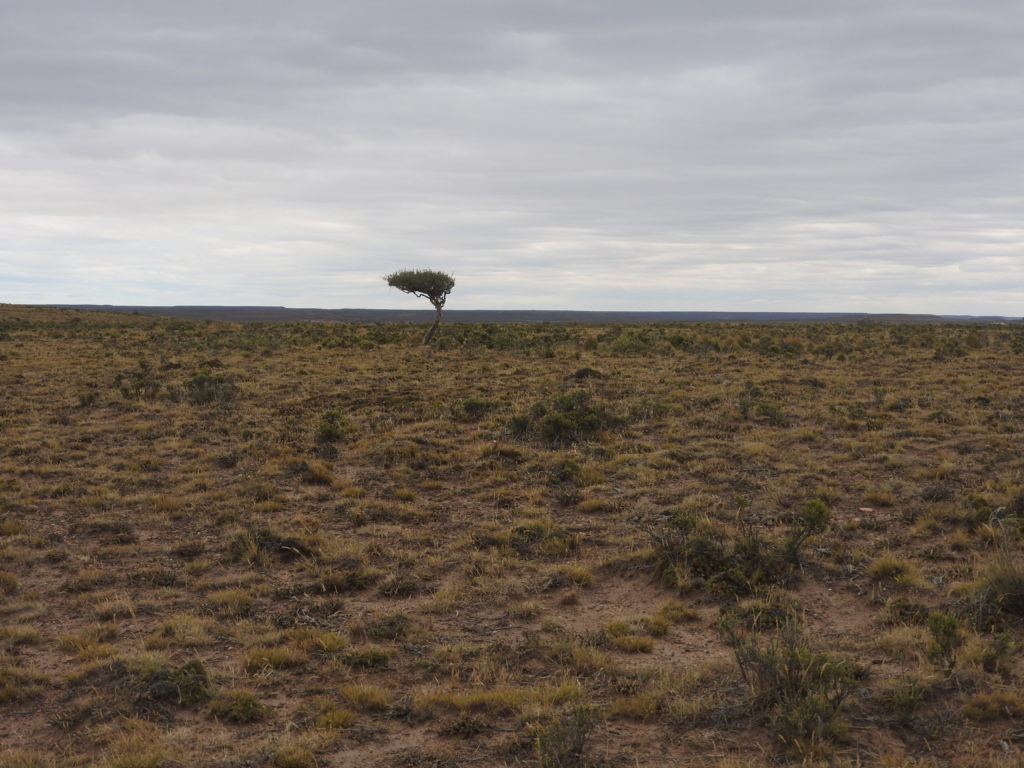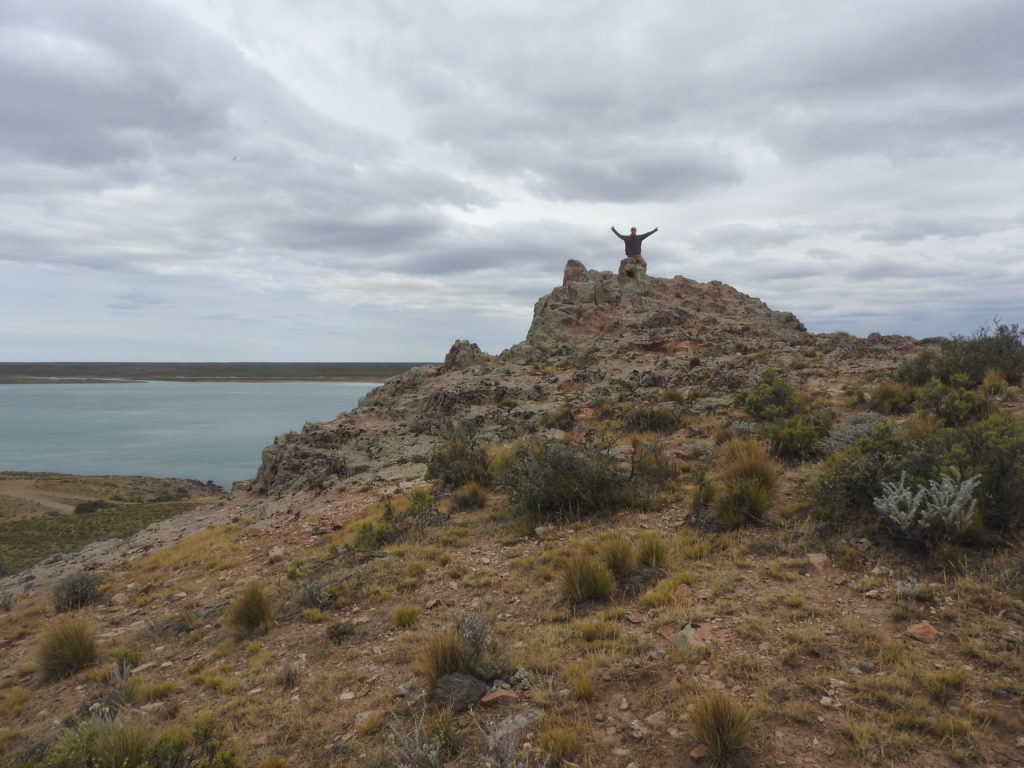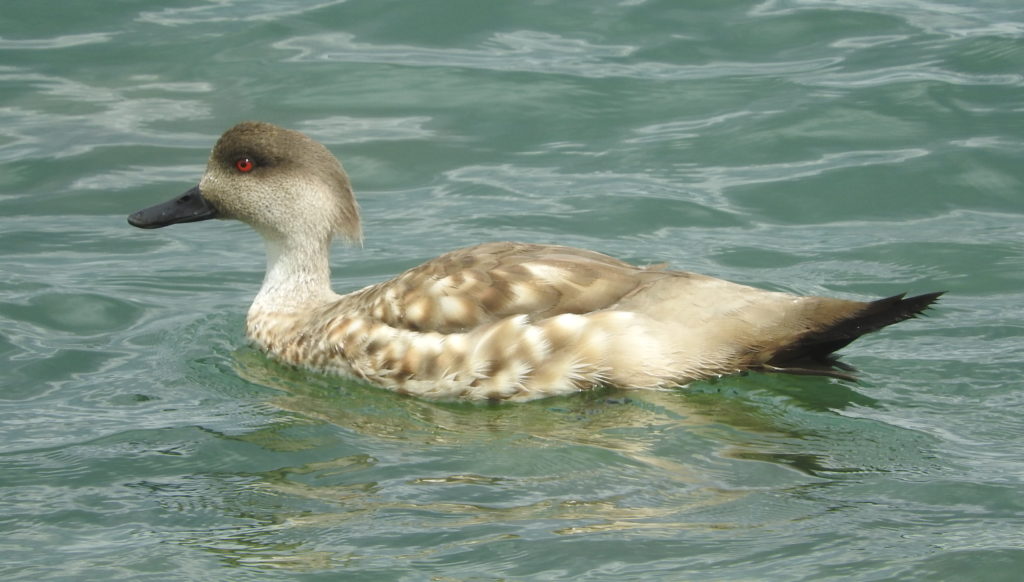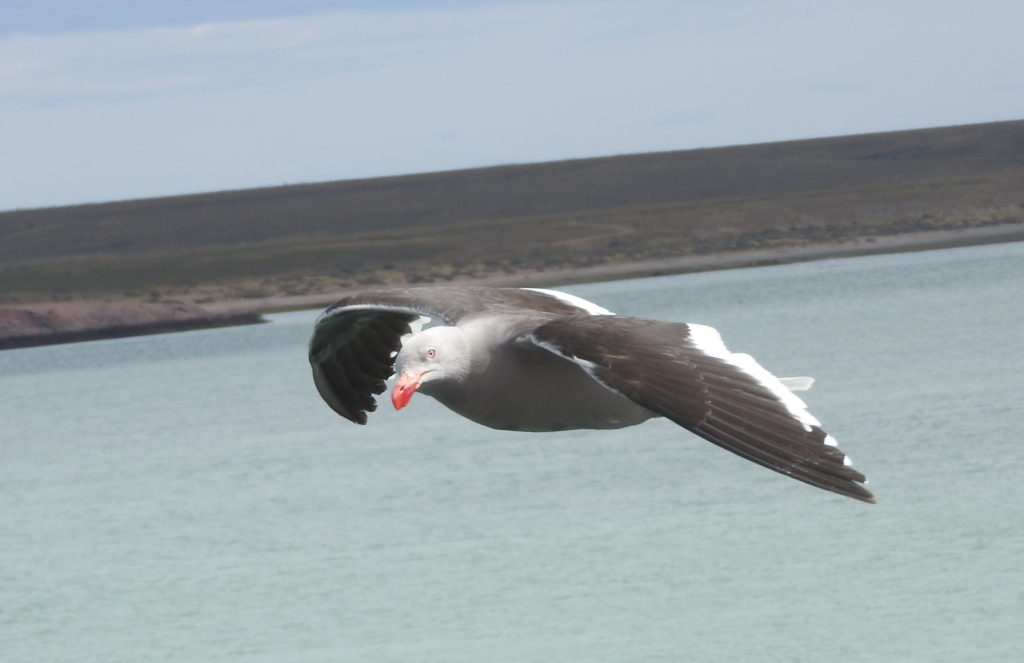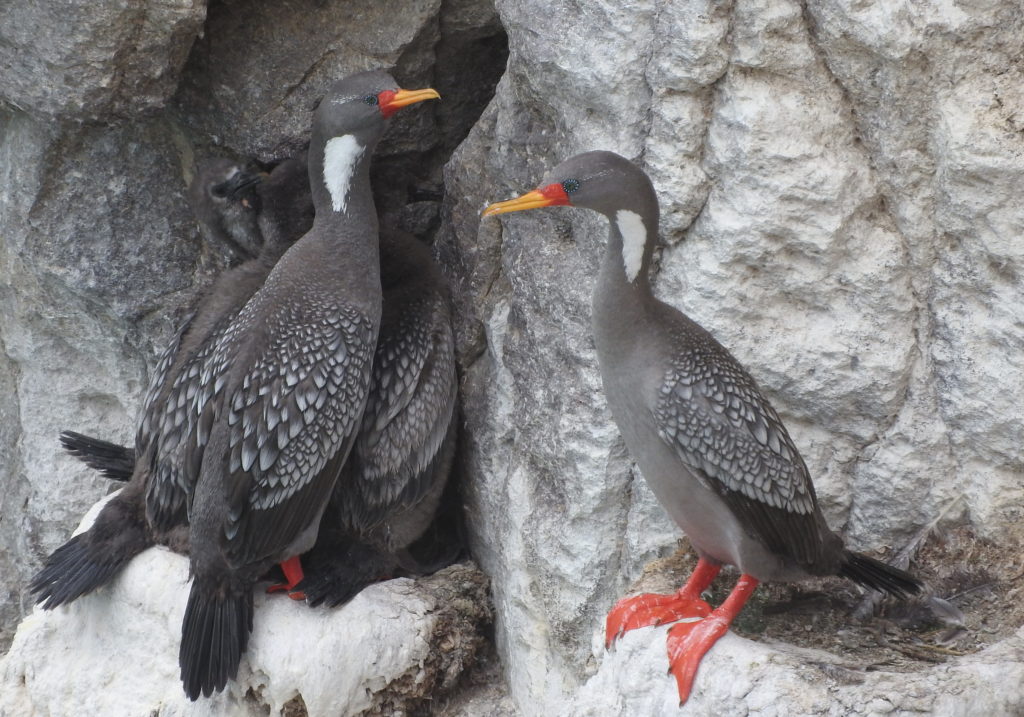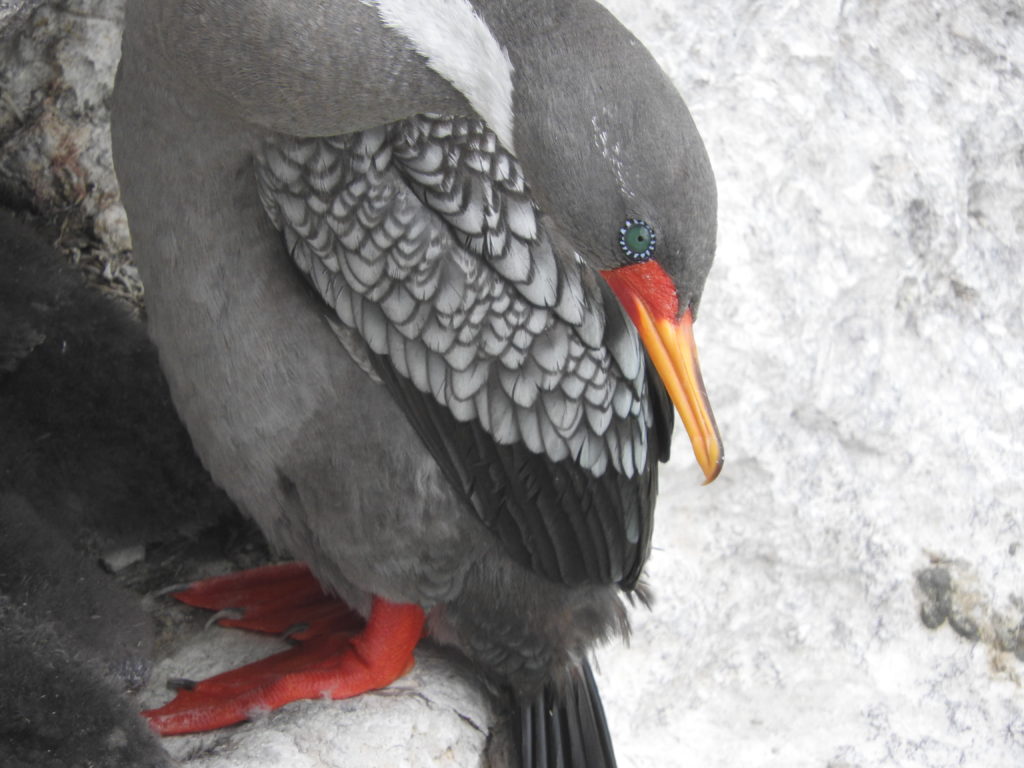 On the way home (all our hotels/airbnbs/hostels tend to get referred to as home these days..) we heard a strange ' tuc tuc' noise… it was a tuco-tuco… wonder how he got his name 😉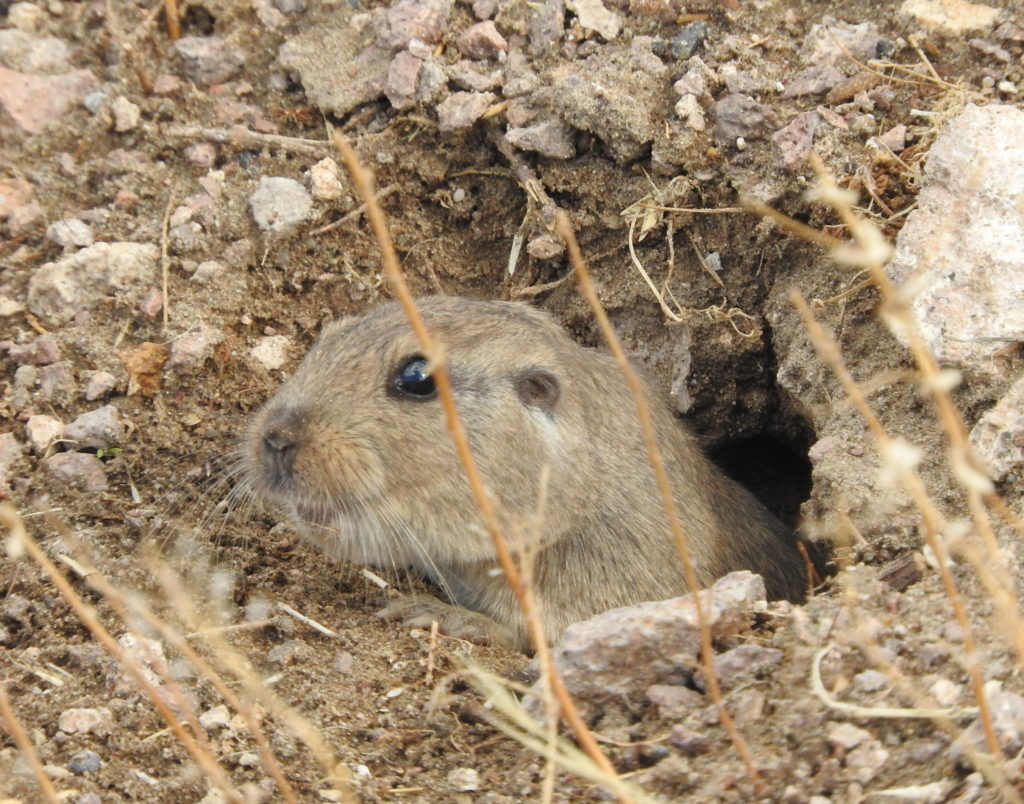 We loved Puerto Deseado… and the wildlife tours we went on there were amazing too… but more on that in a different post!