Penguins, Penguins, Penguins!
Yes, time for more penguins! Not just any old penguins, but Rockhopper Penguins – WHOO HOO!
We had booked the tour to 'Penguin Island', which leaves from Puerto Deseado. It takes around an hour by boat to get to the island, and then you get to spend SIX hours on the island, hanging out with the penguins – how cool is that?
There is also a large colony of Magellanic Penguins on the island as well – BONUS PENGUINS! – plus an old lighthouse, and a few other buildings from when the island was a sea lion slaughterhouse… there are still loads of sea lions on the island as well – but nowadays they aren't being slaughtered 🙂
Let me start by saying that this was absolutely one of the best days of the trip so far – the island was amazing – it was literally covered in penguins, sea lions, and many other birds. The tour is a really long tour (which is good!), and it's a very slow walk around the island, with lots and lots of time to just sit down next to the penguins and watch them. It felt like we were visiting a penguin mega-city! There are a few tour operators that go to the island, and I'm not sure if all of them give you such a long time on the island – so THANKS to Darwin Expeditions, the tour company we went with.
We landed on the island, right on the beach which was COVERED in penguins and sea lions.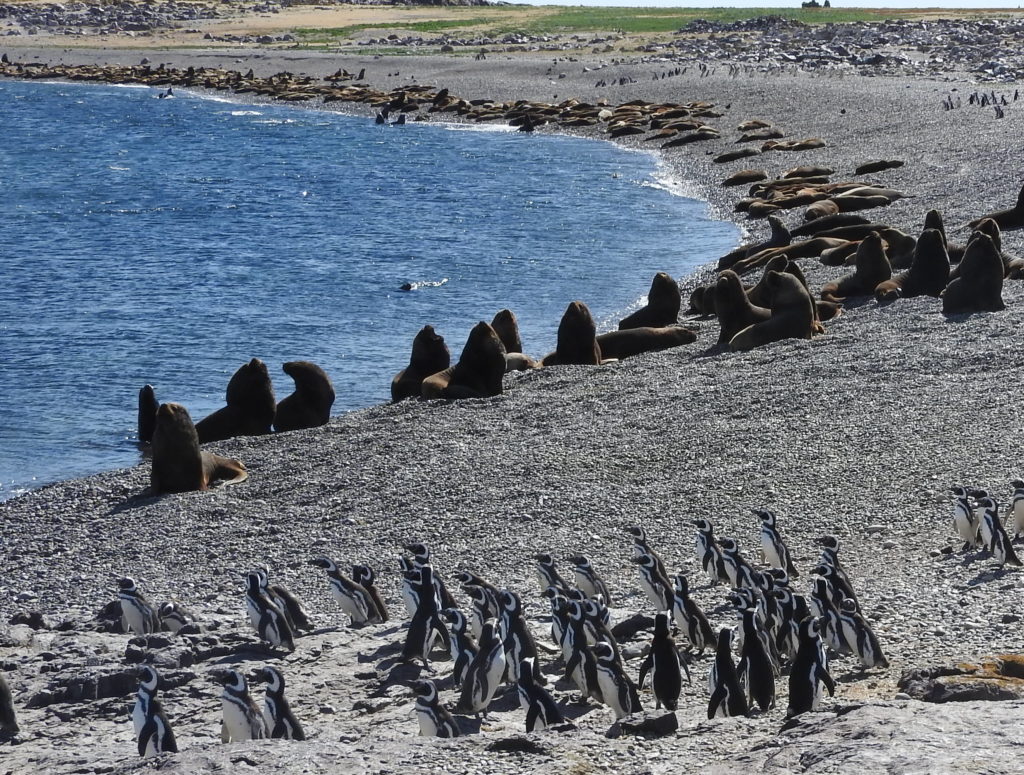 The walk then continued up to the lighthouse at the top of the island. We needed to be careful not to trip over penguins on the way up…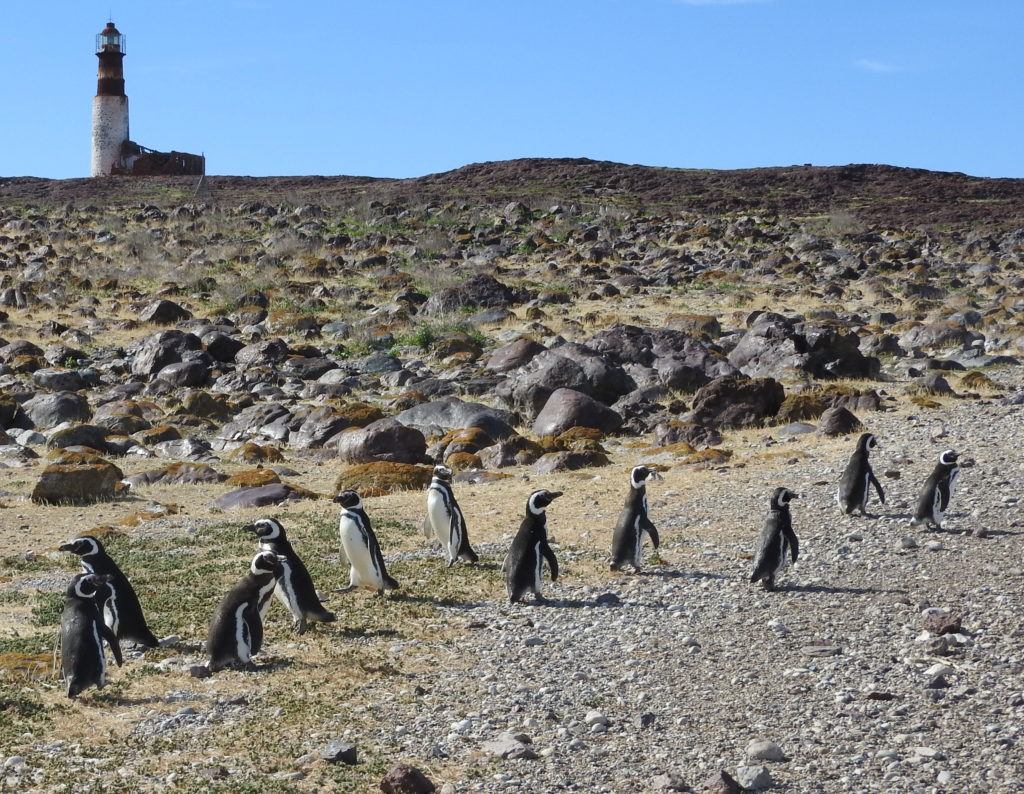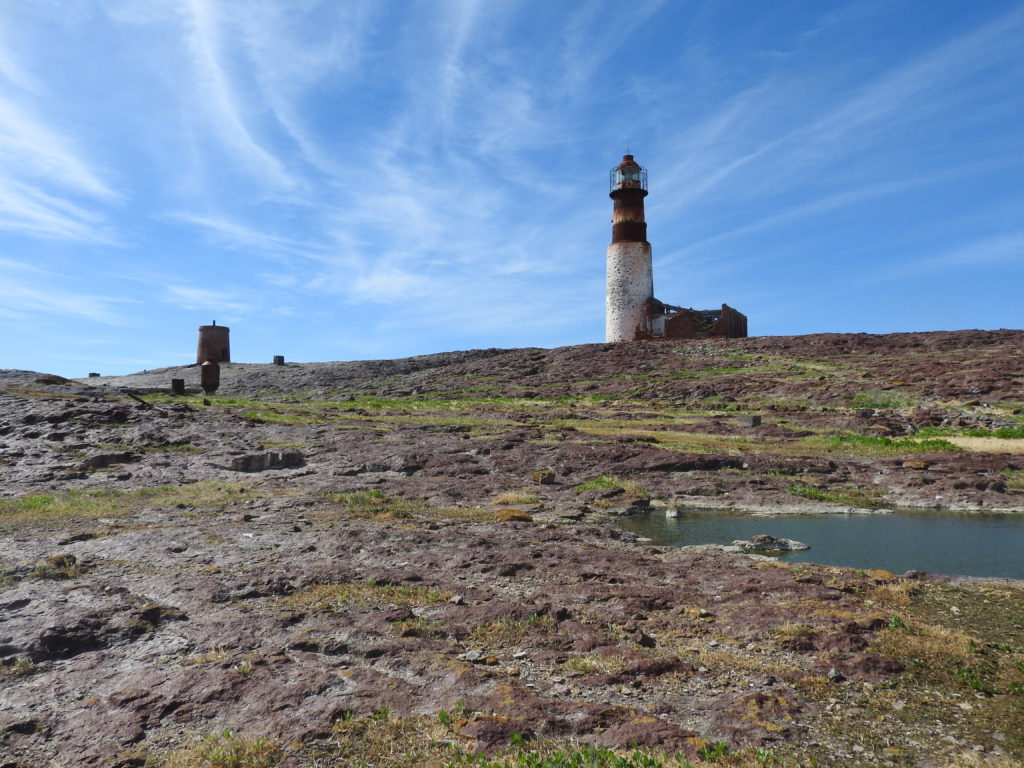 The star attractions of the island are the rockhopper penguins, but there are lots of other birds as well…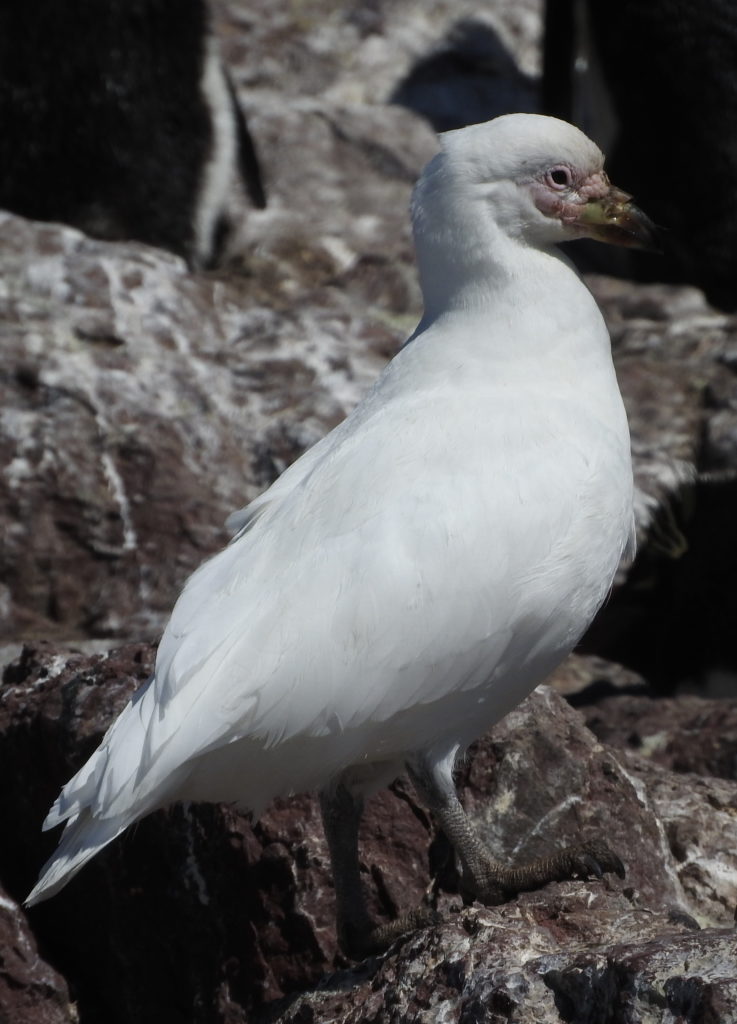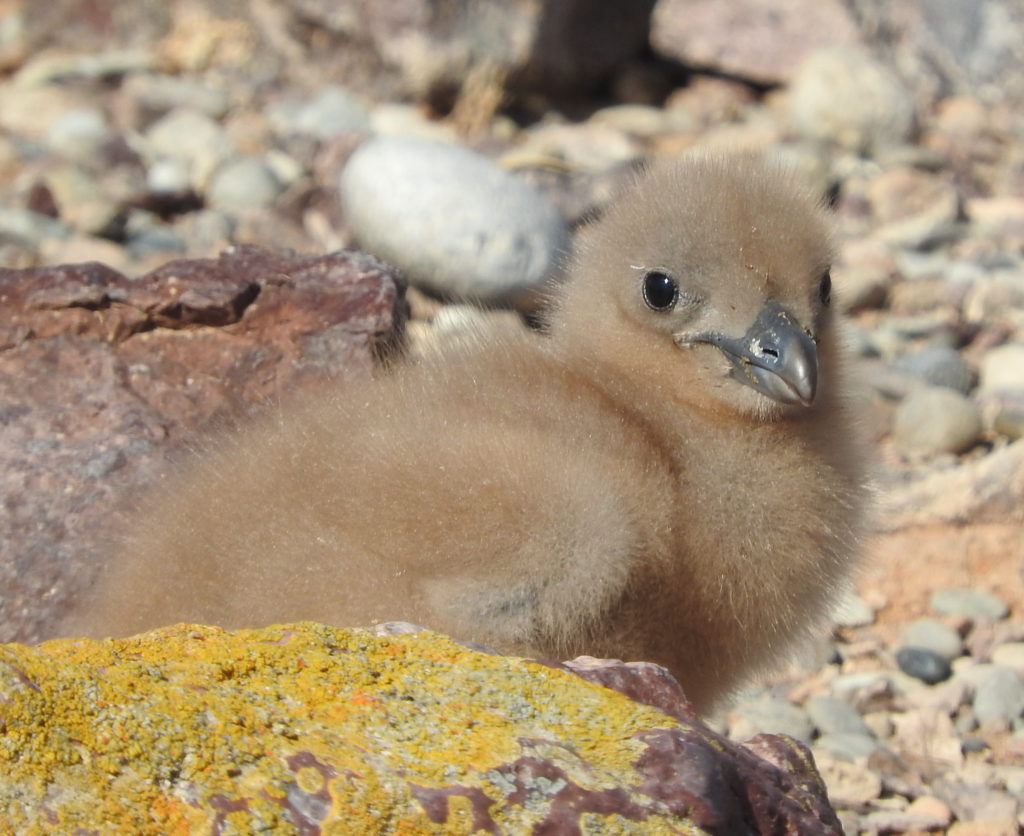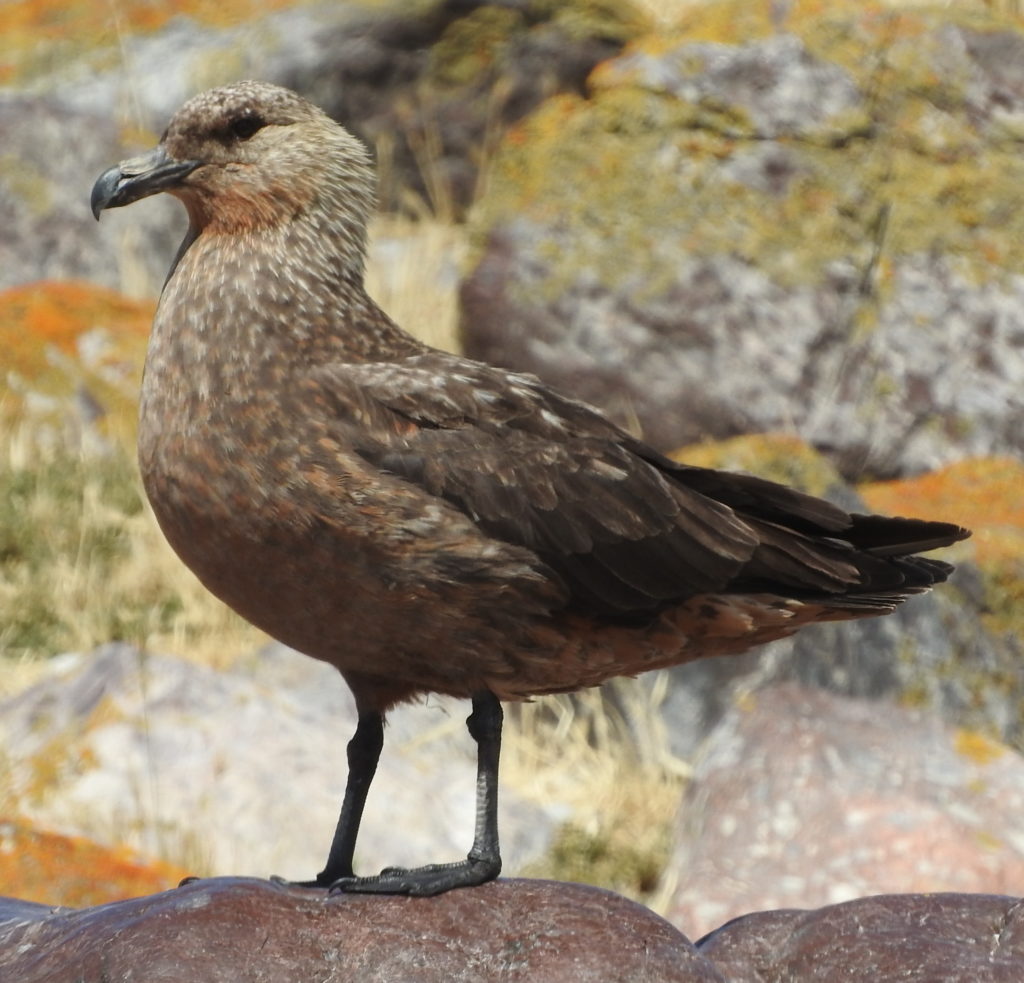 Now it's time for the gallery of rockhopper penguins 🙂 🙂 🙂 There are a lot of pics, but that's because I know that you all LOVE looking at penguins! 🙂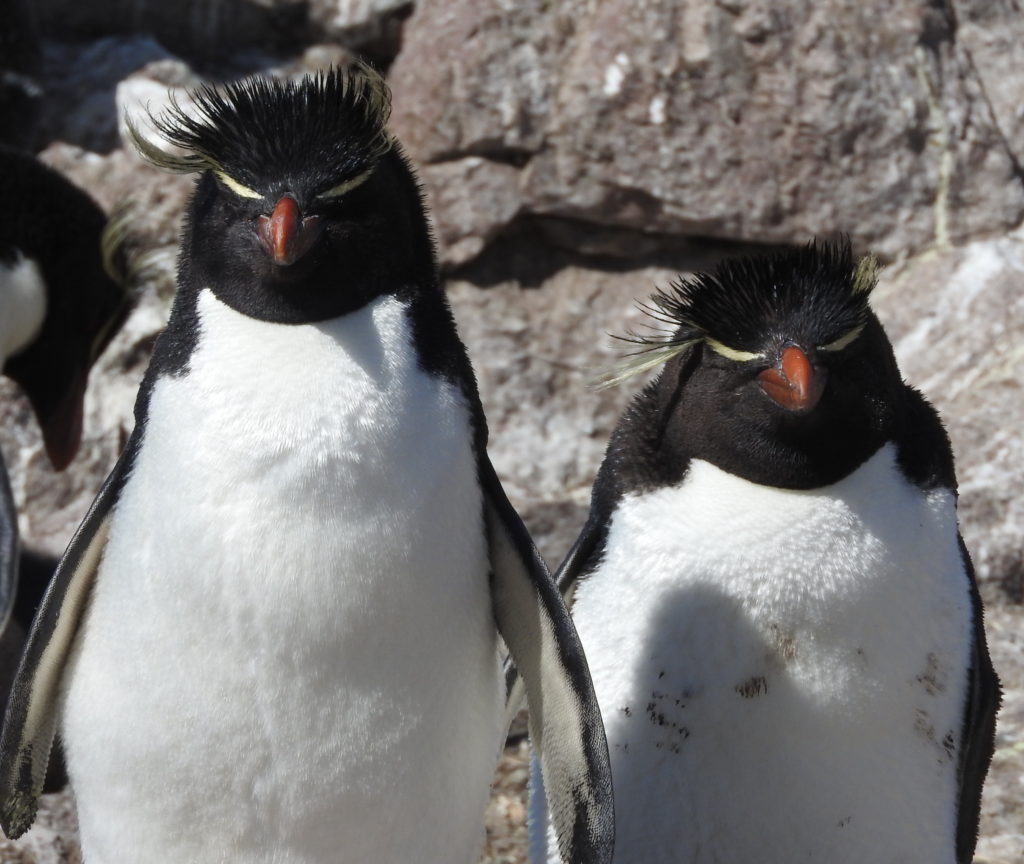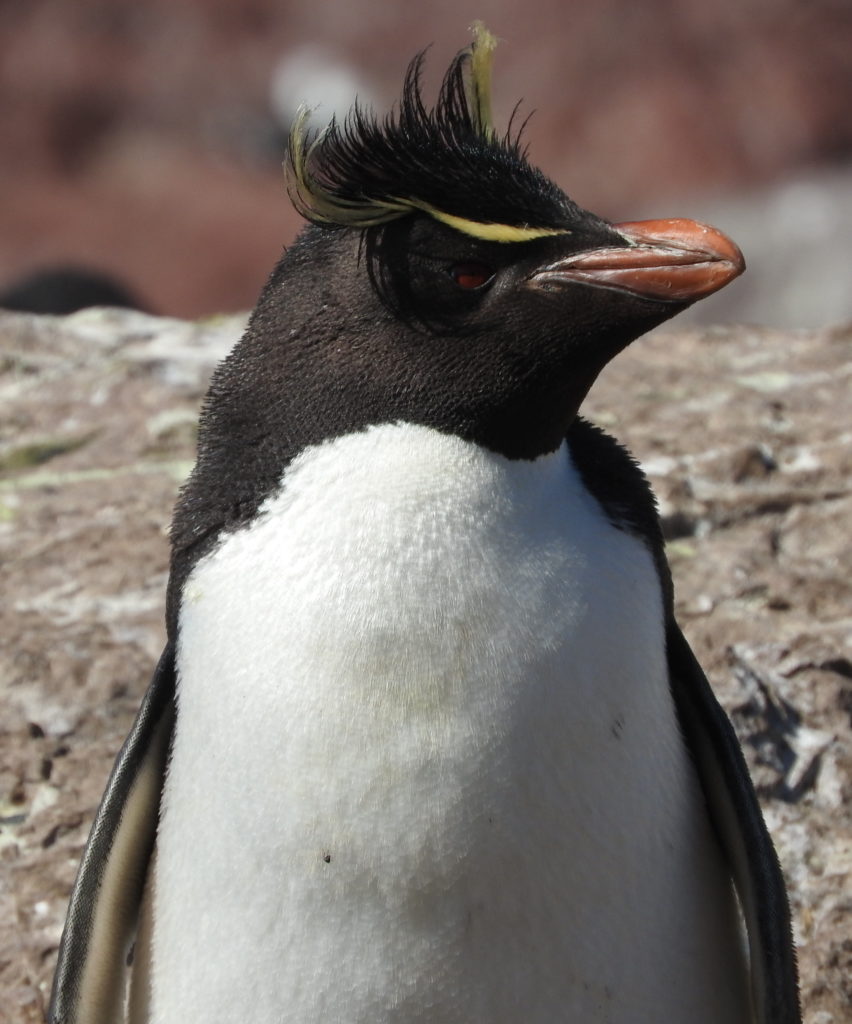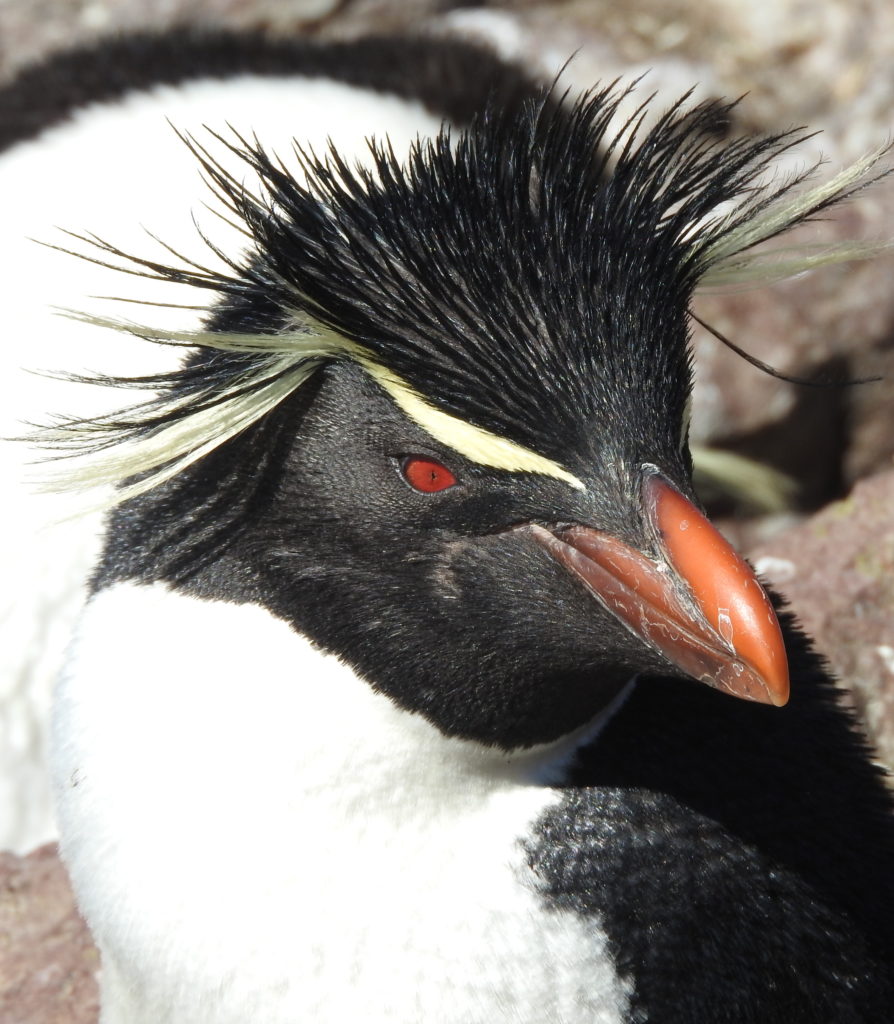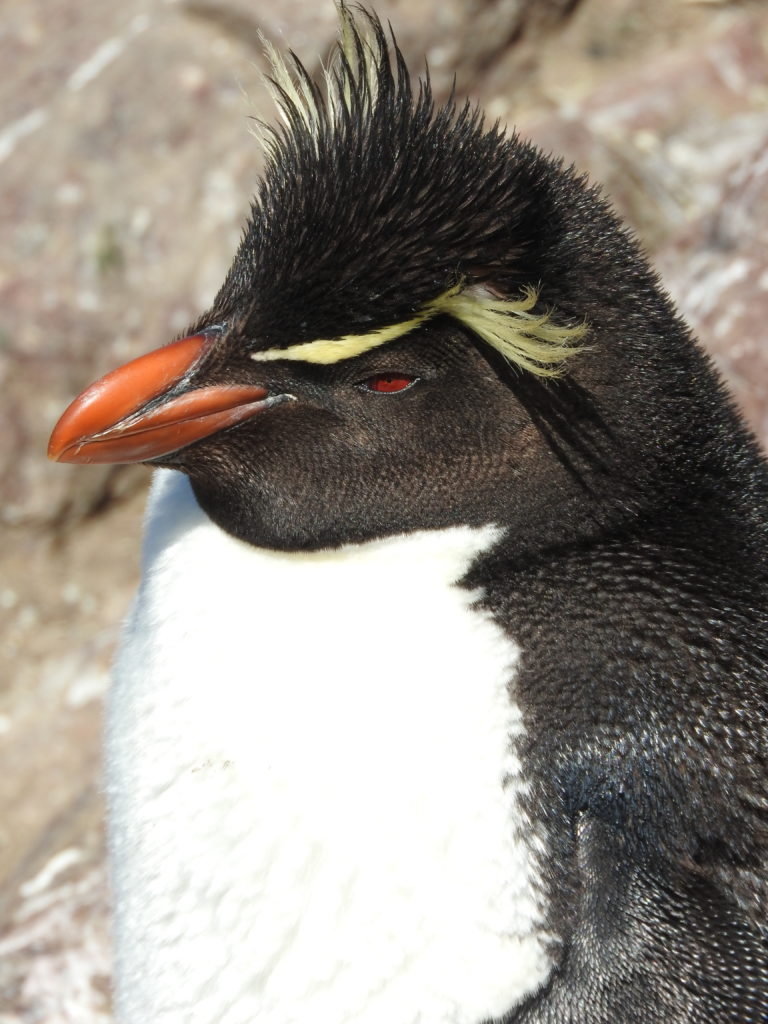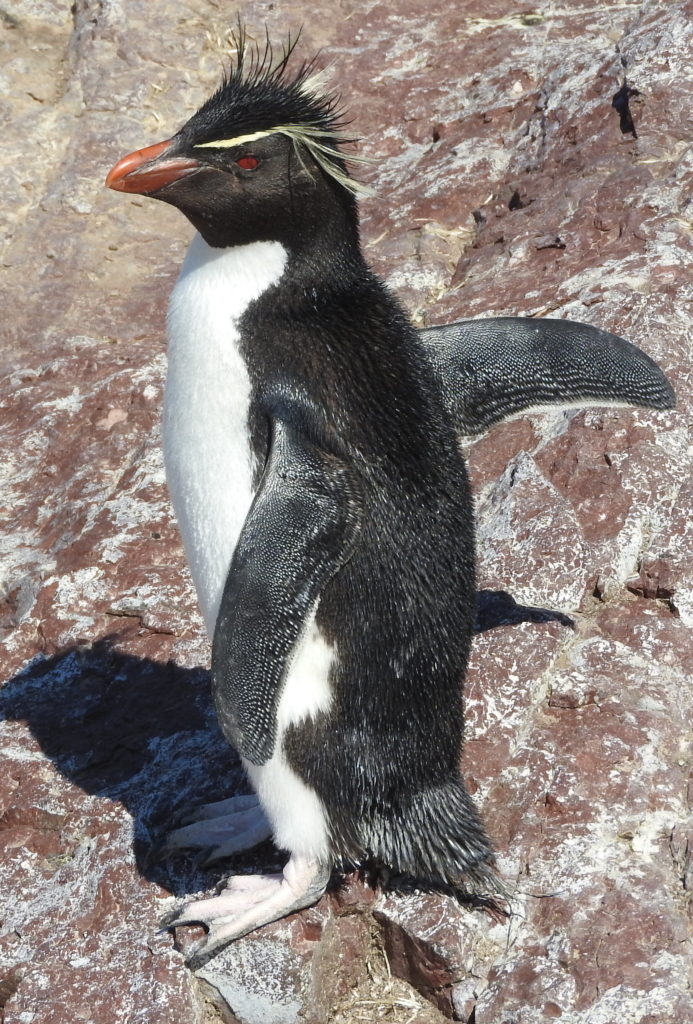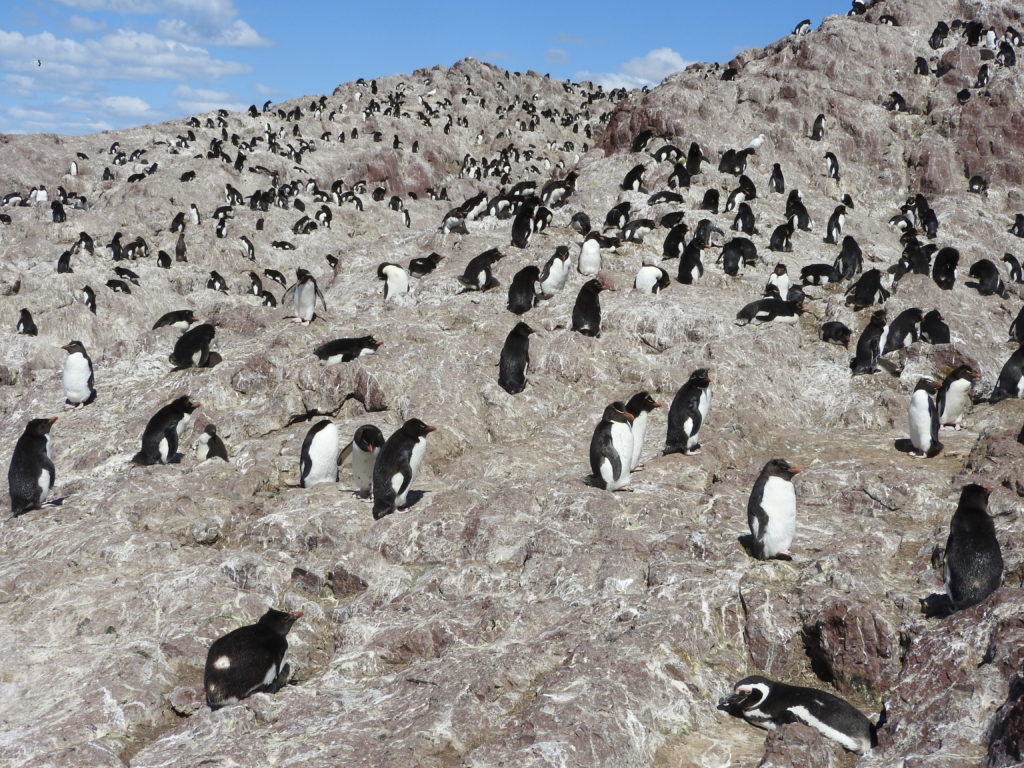 Of course, we couldn't resist taking pictures of ourselves next to the penguins….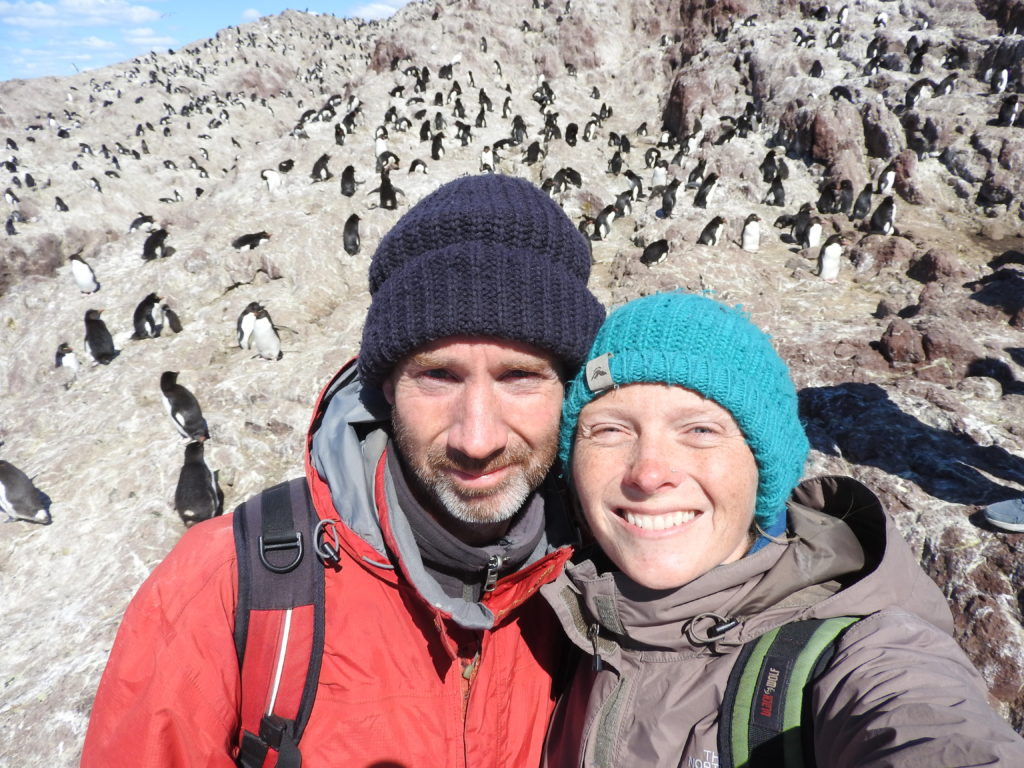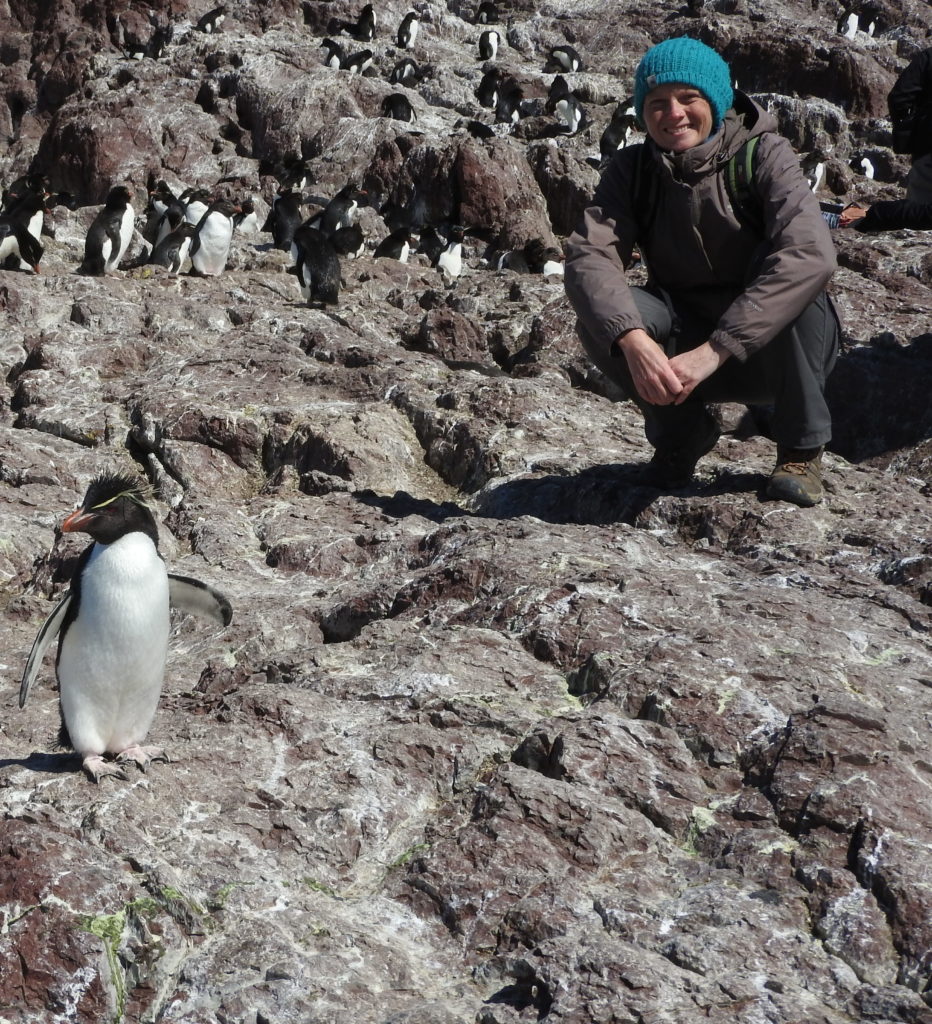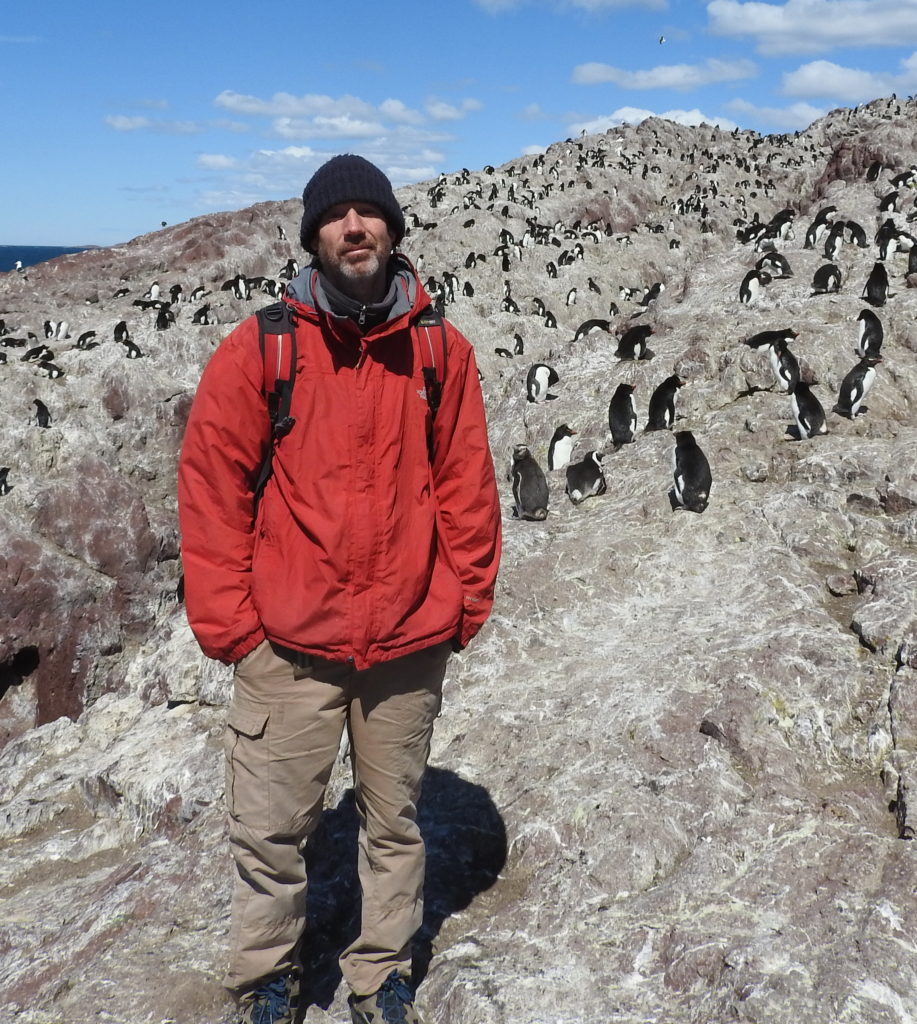 OK…. back to the penguin pics…..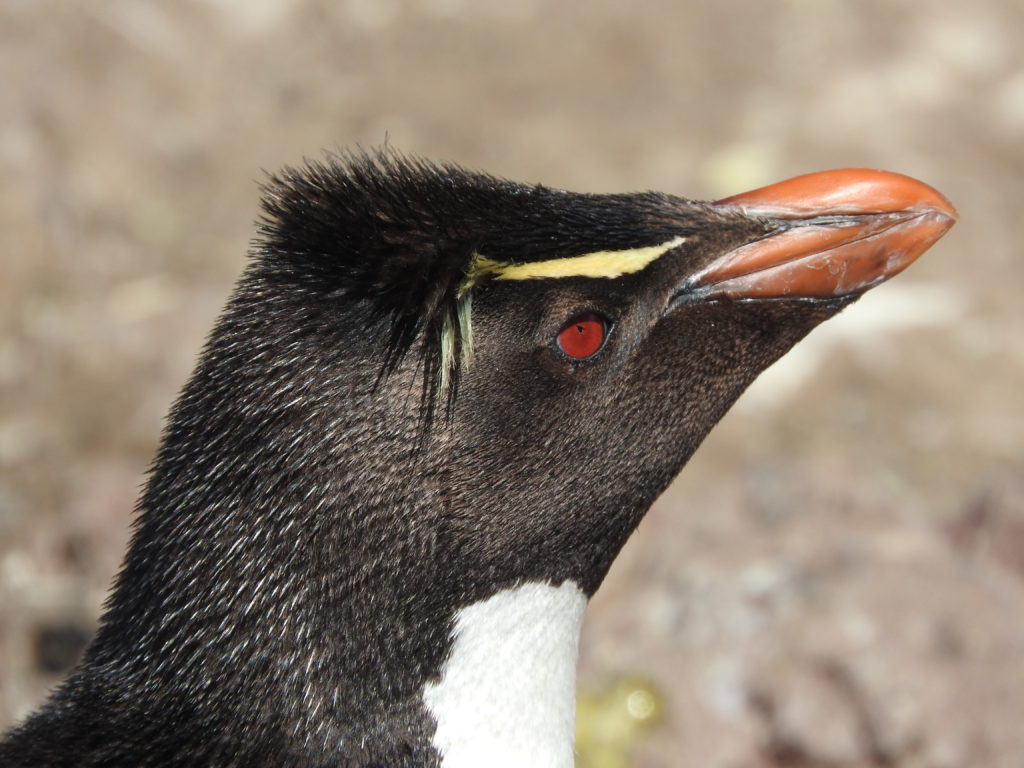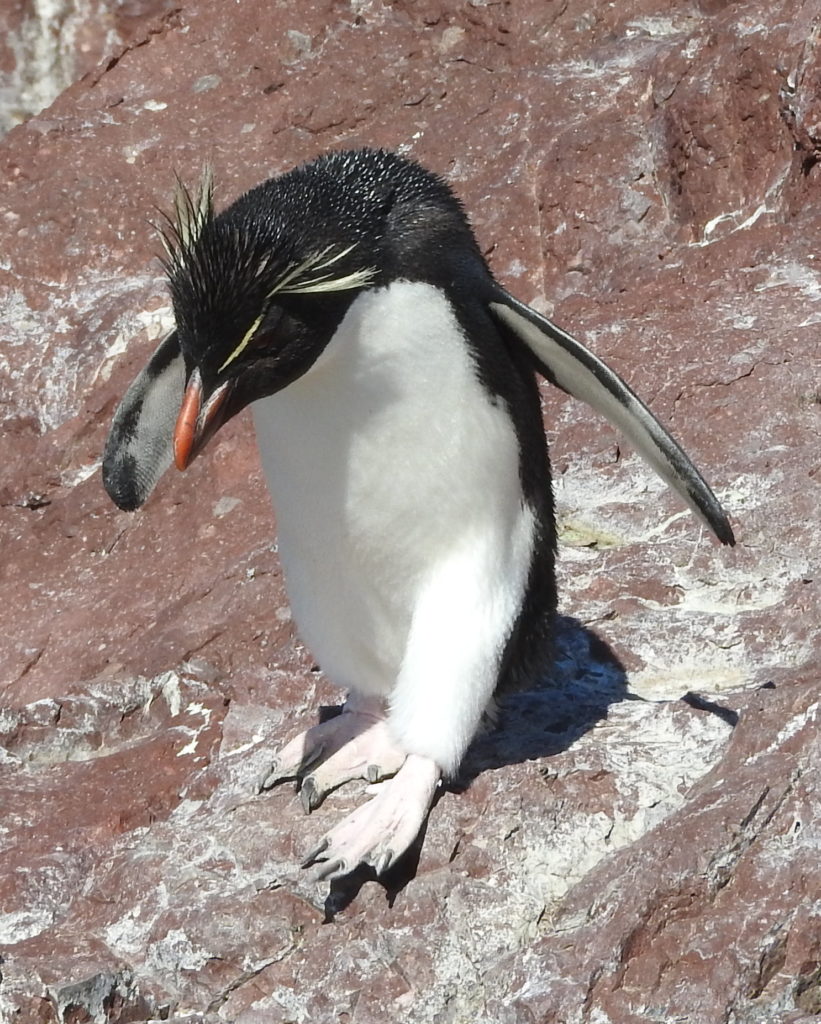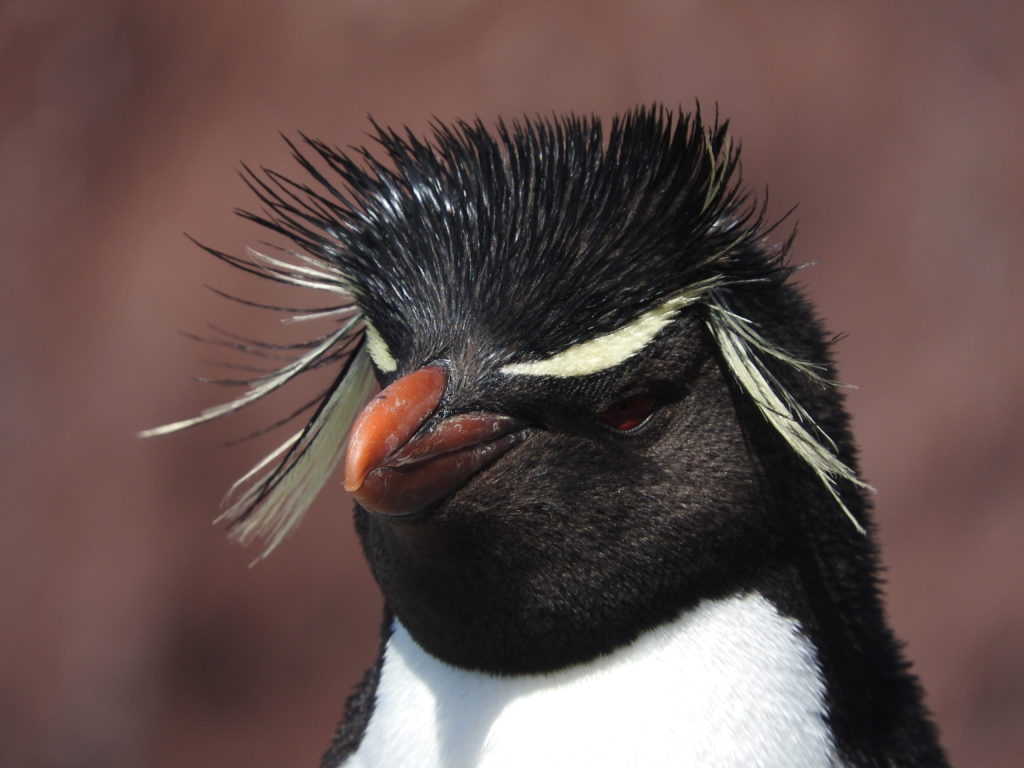 The Rockhopper penguins hang out on the rocky side of the island, and they don't go and mix with the Magellanic penguin colony on the other side of the island – but the Magellanic penguins are not so fussy – so some of them come and hang out on the Rockhopper side…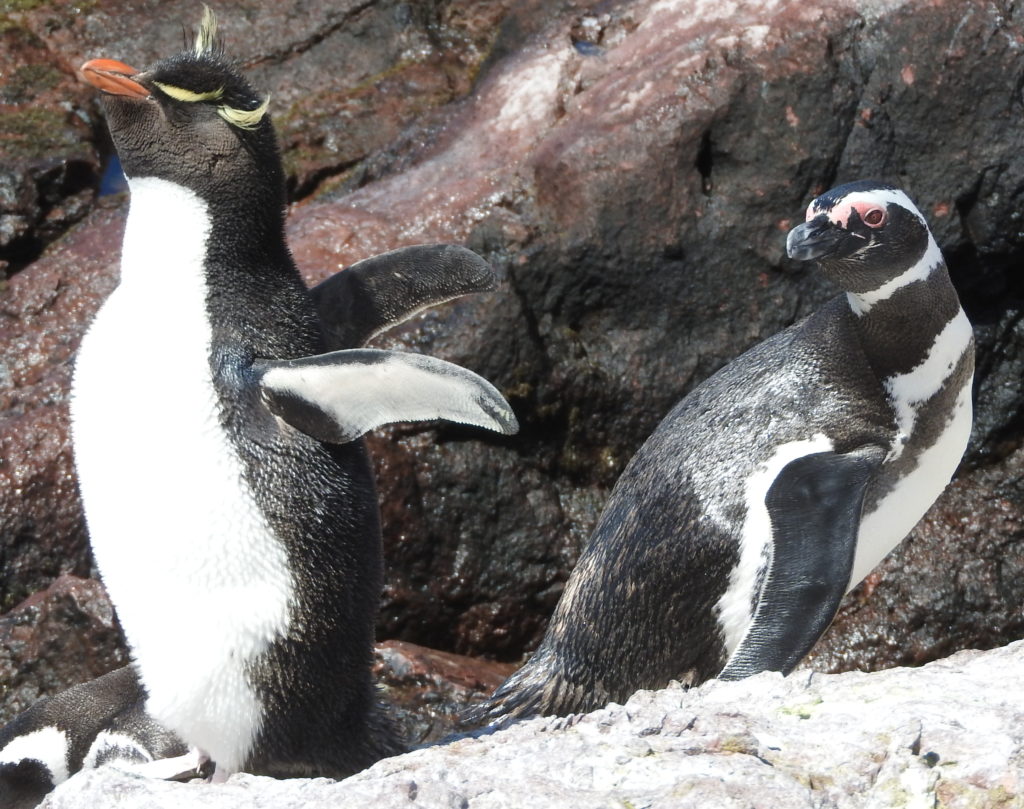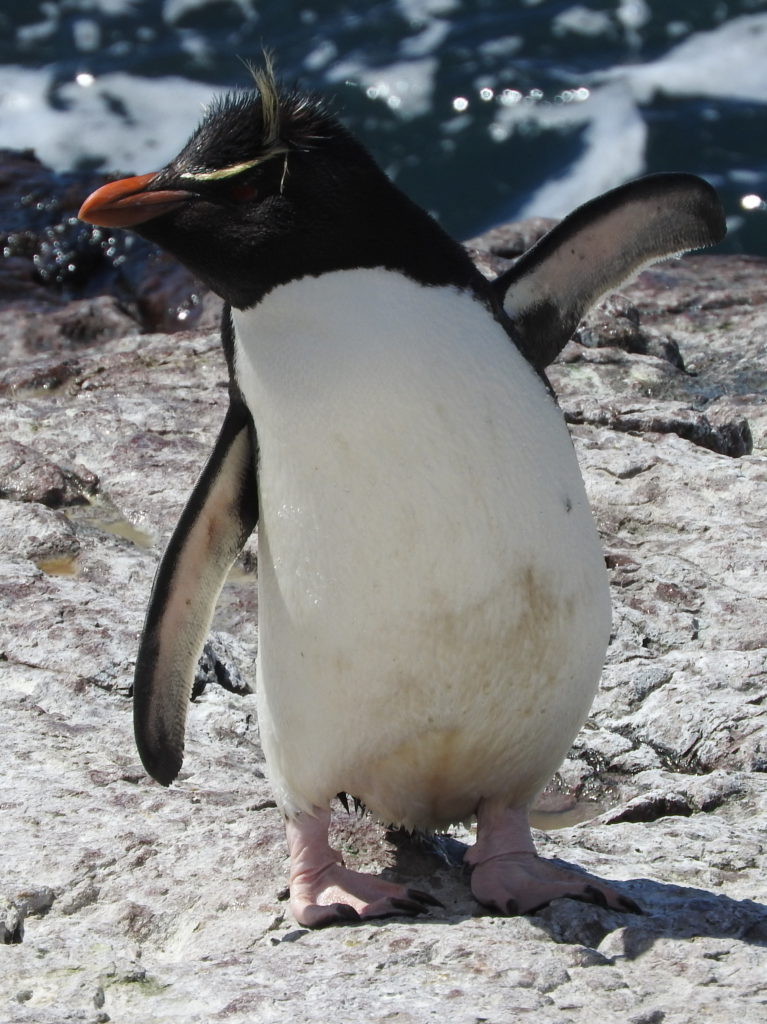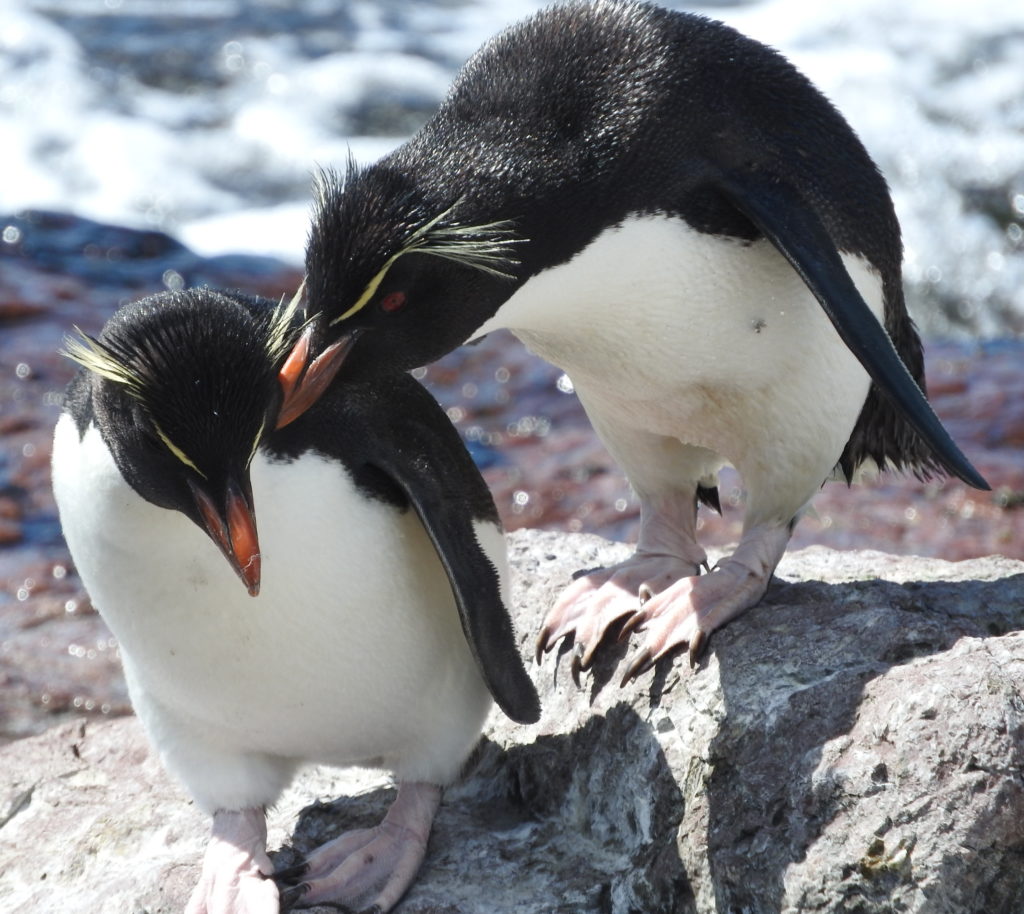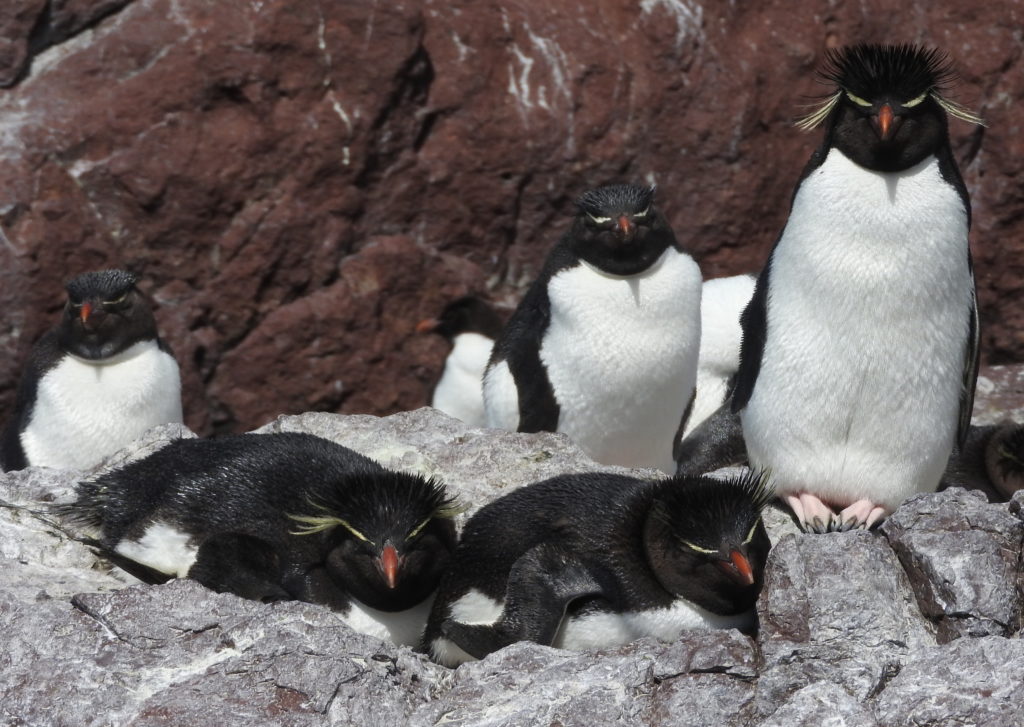 Even after six hours on the island, we were sad to leave!! But the time had come for the boat ride home….
….Where we got a special treat, as we came across a Peale's Dolphin…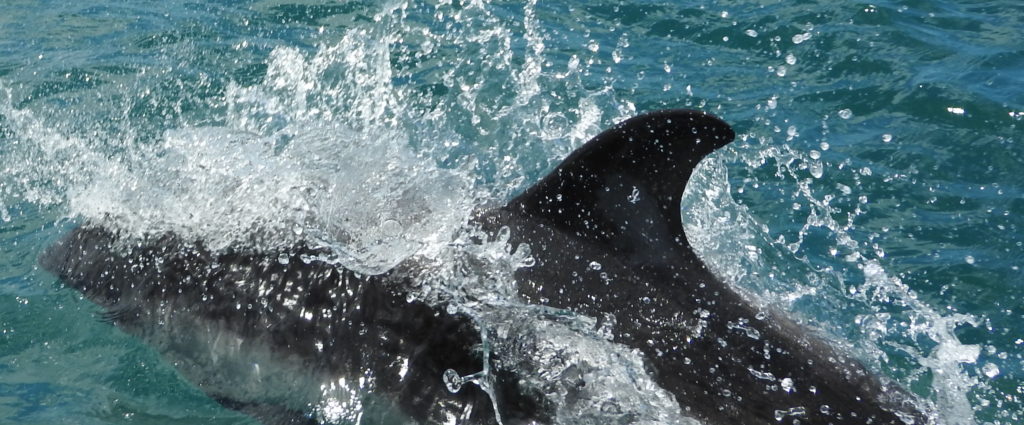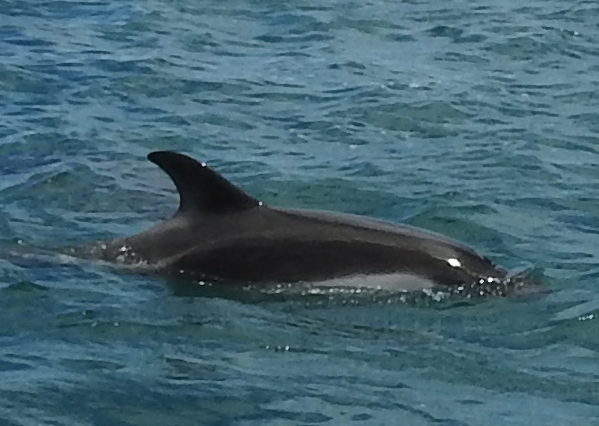 A great end to an awesome day!