Estamos en San Cristóbal de las Casas
San Cristóbal de las Casas was very different to other cities in Mexico that we had visited so far. First of all, it is located high up in the mountains – sitting at 2200m – this meant that it was a bit chilly compared to the cities down on the Yucatán peninsula. Second of all, it has a large indigenous population – mostly Tzeltal, and Tzotzil peoples, who are descendants of the ancient Mayan people.
These two things gave the city a bit of a different vibe. The city is also a popular backpacker destination, the cultural capital of Chiapas, and is stuffed full with old colonial buildings and cobbled streets.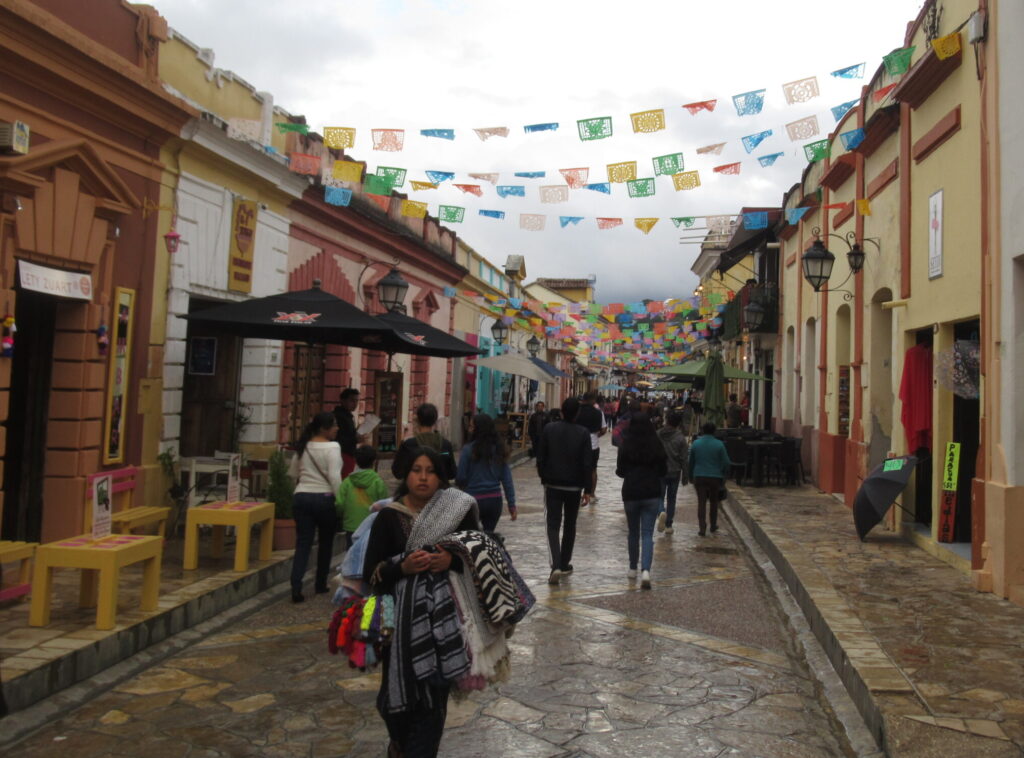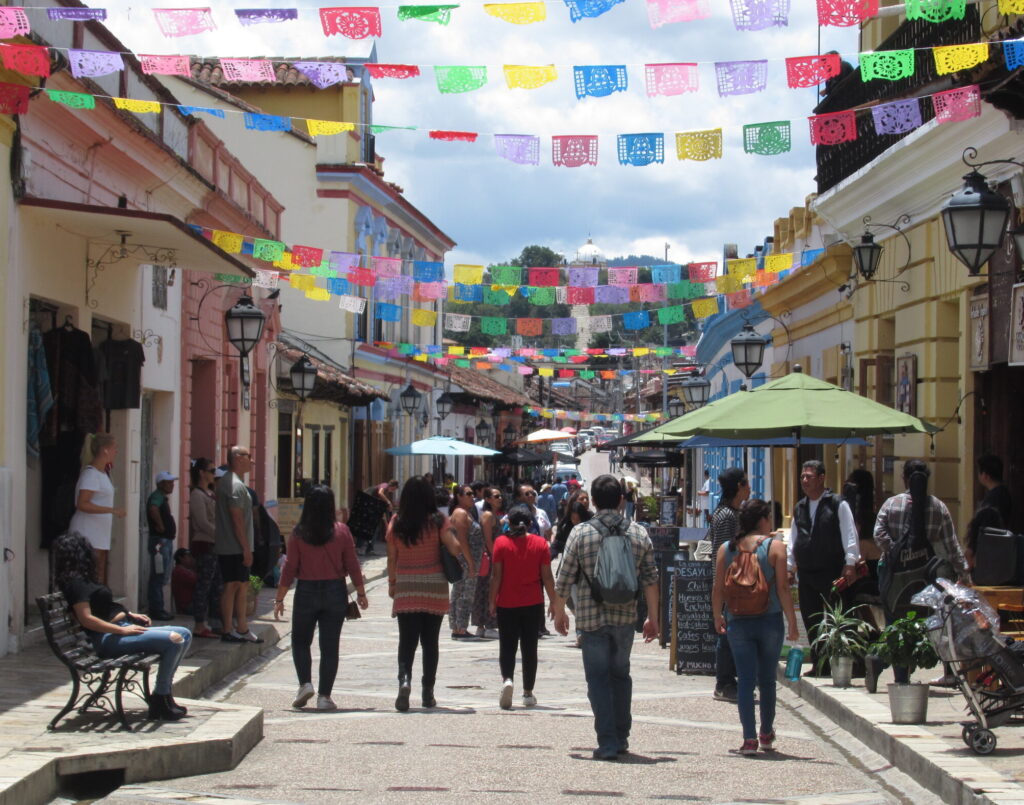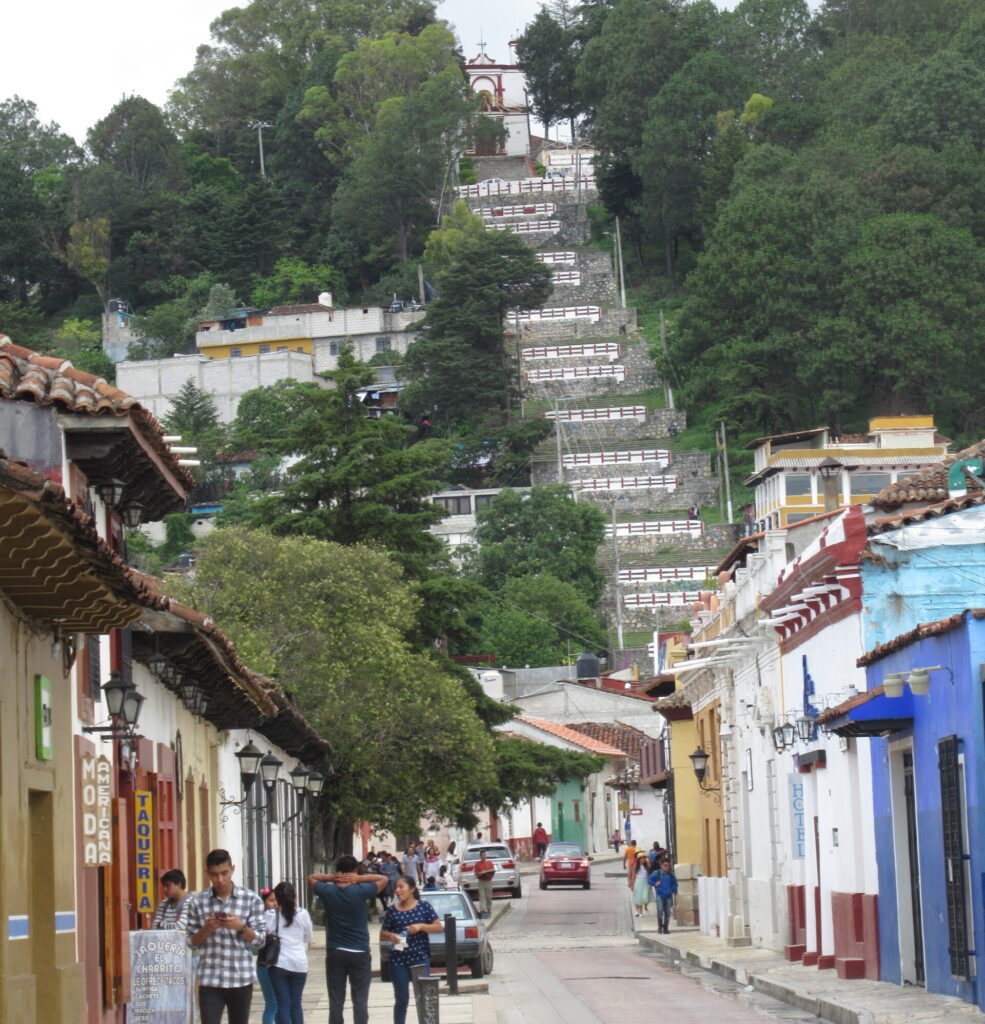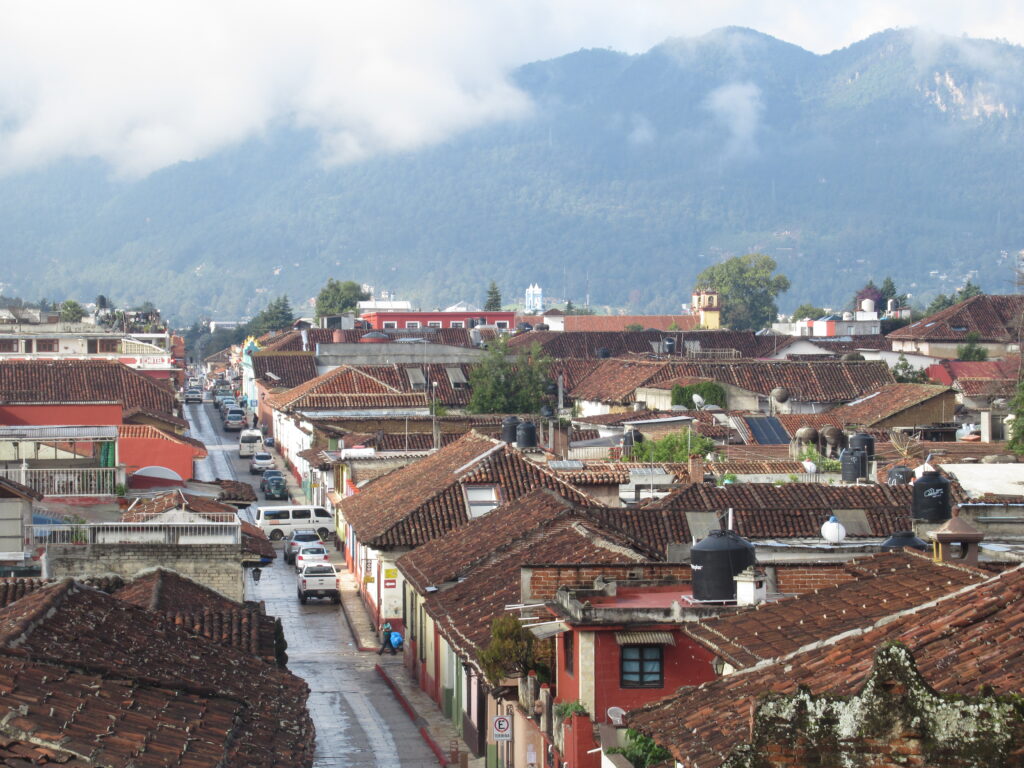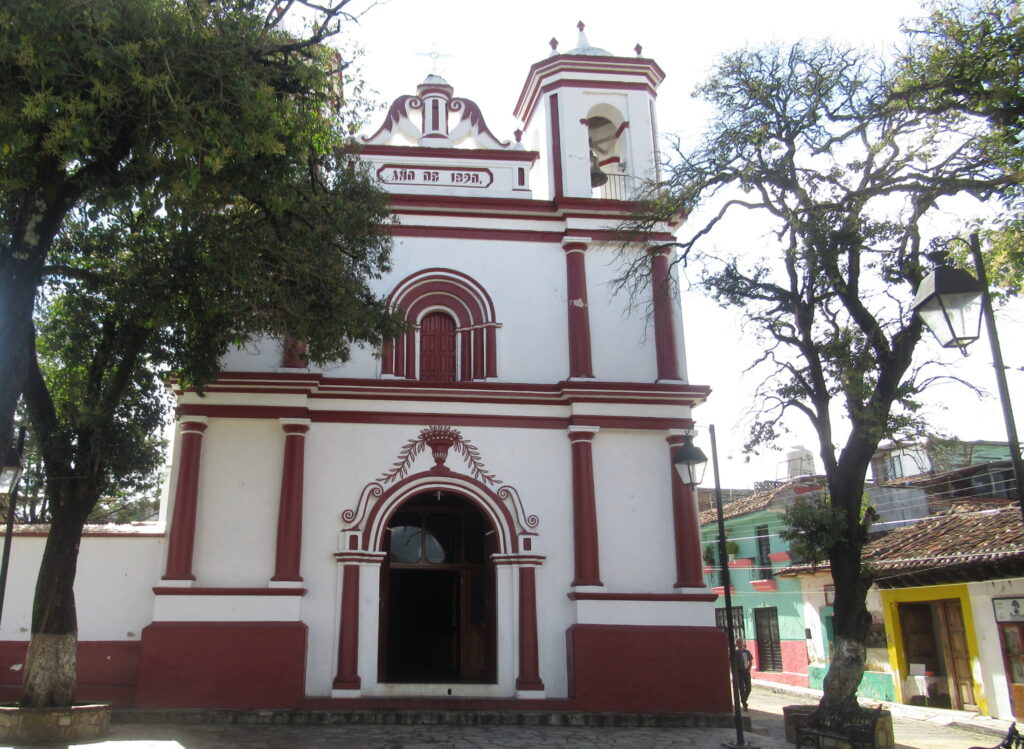 We had a good time just walking around, taking photos, and working out where to eat and drink (yes, I know – that's all we ever do…) It was a great city for photo-taking due to the many and varied squares and churches and the colourful traditional dress of the local indigenous people.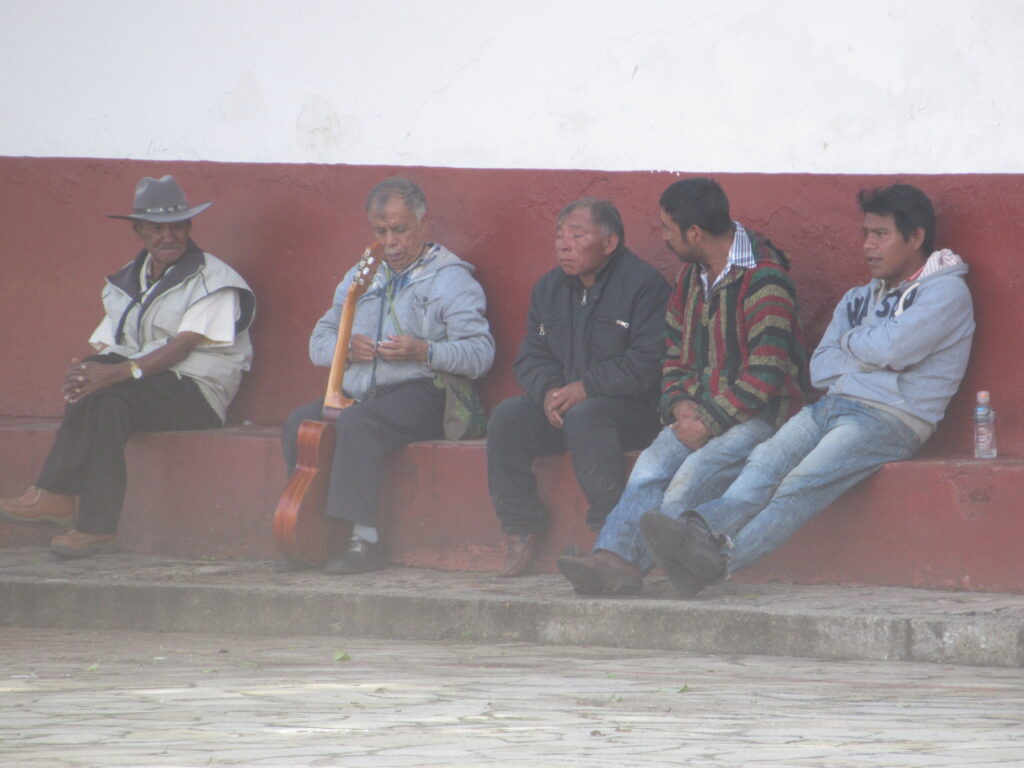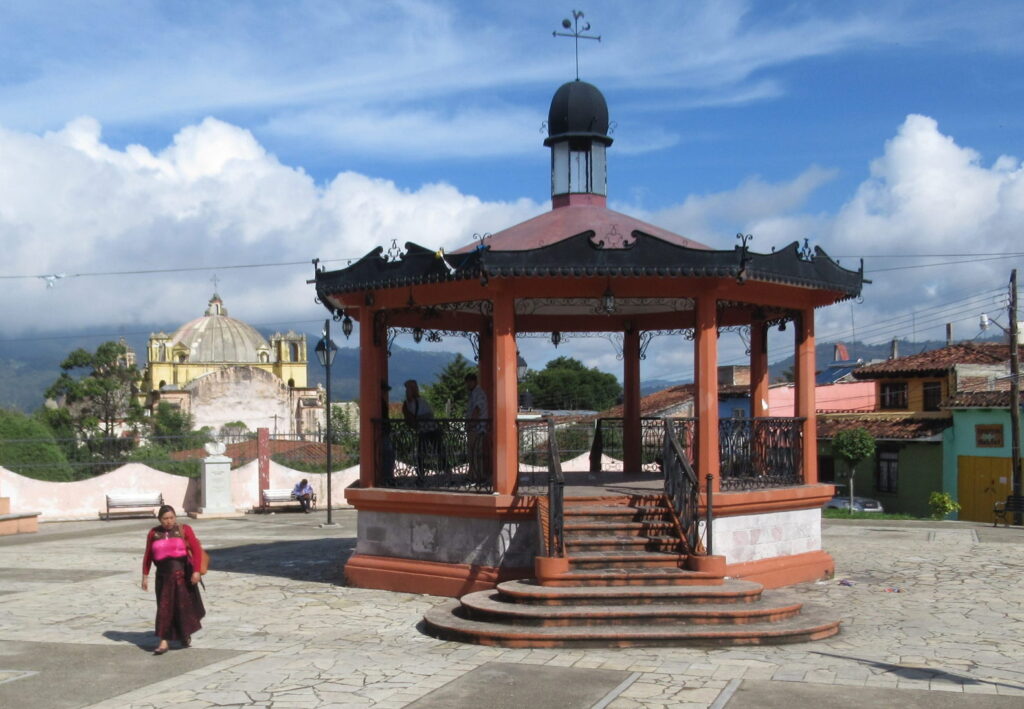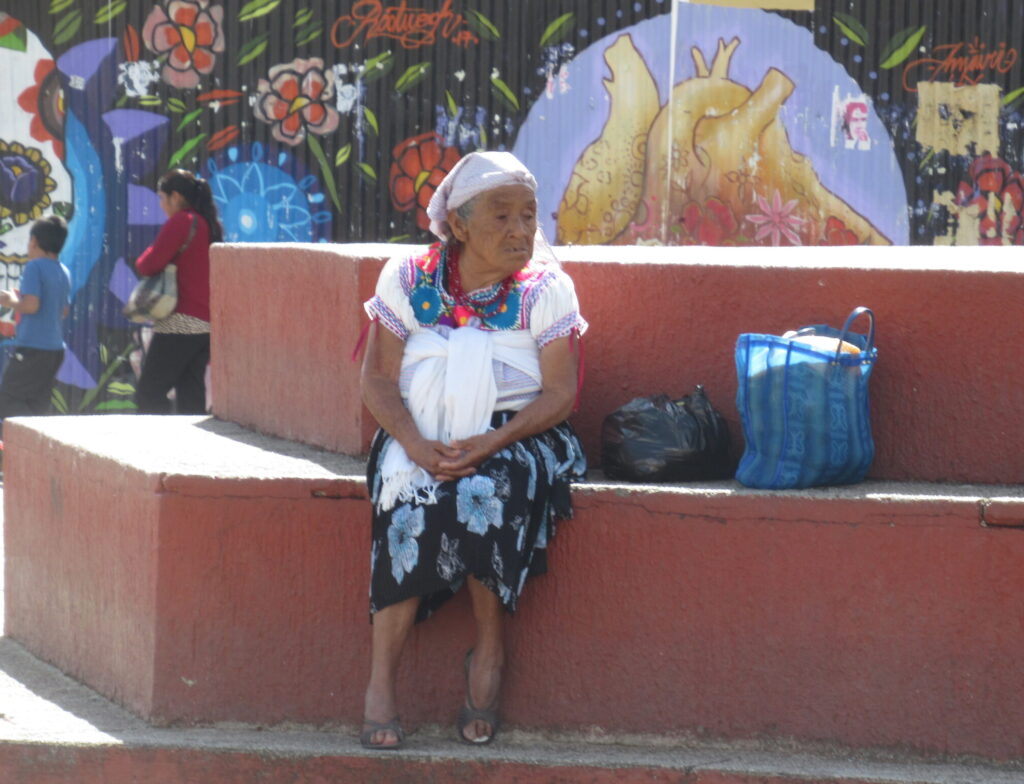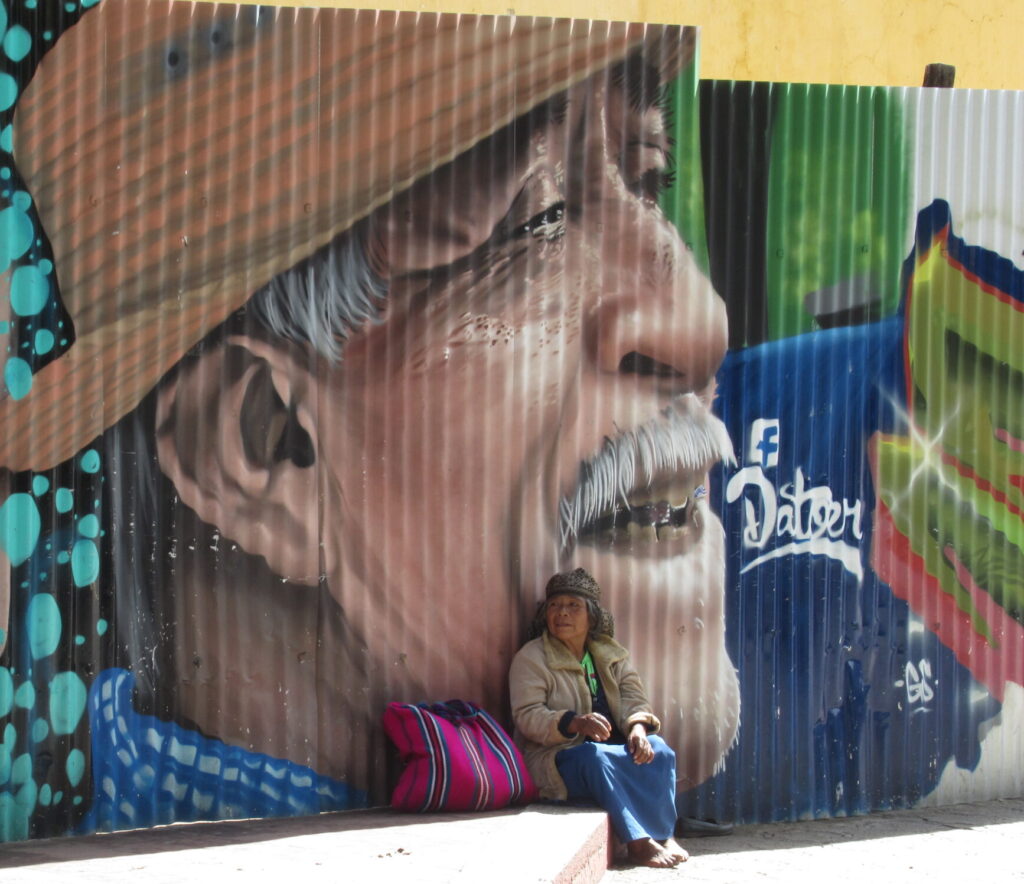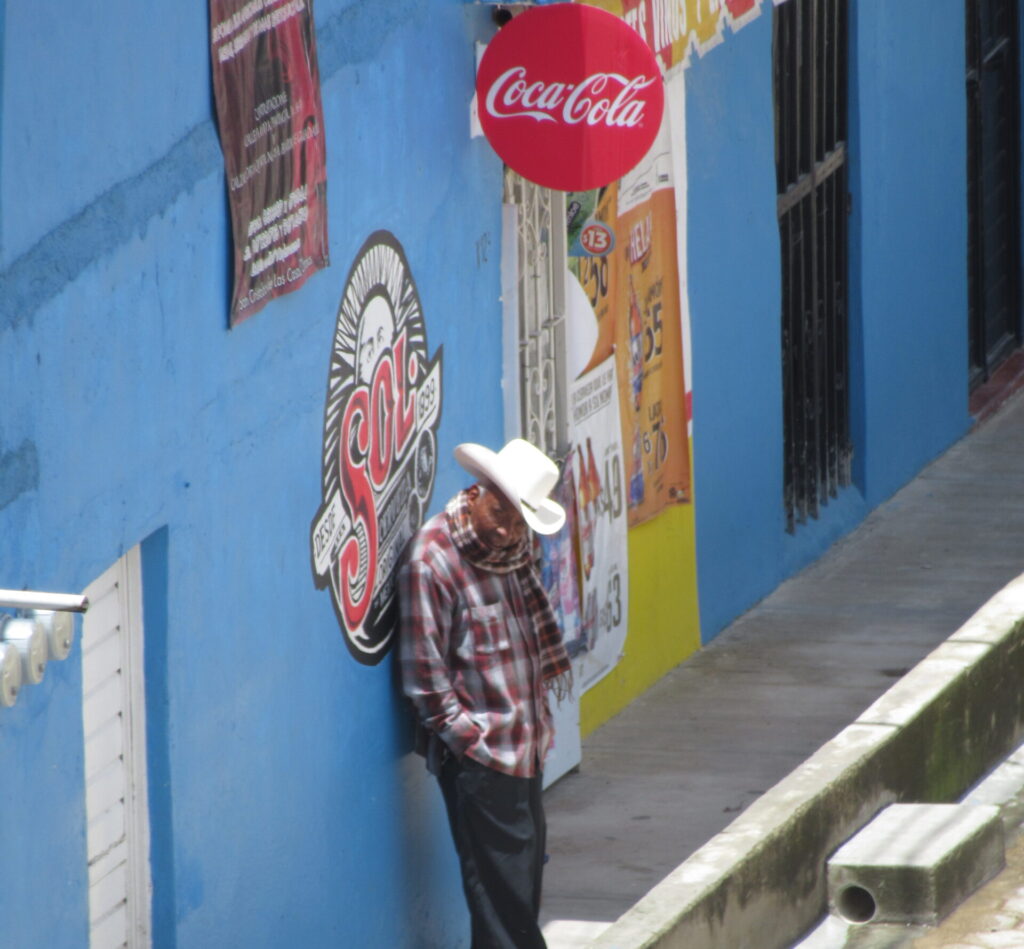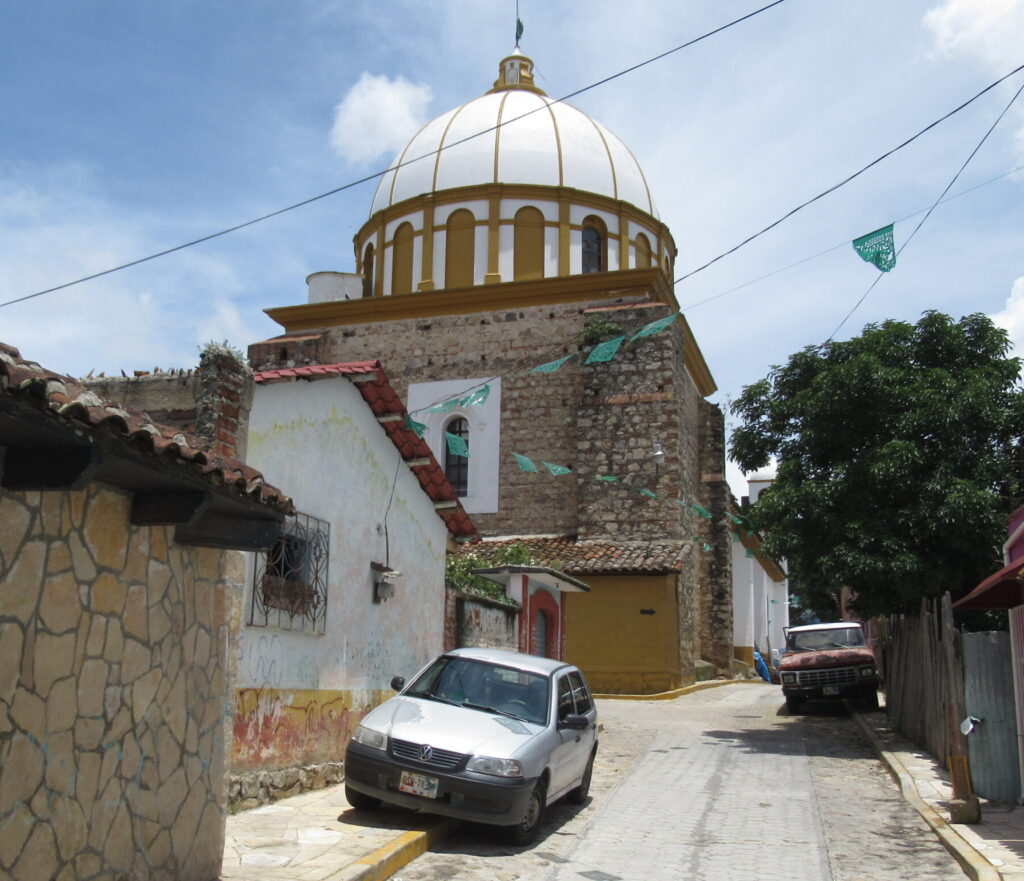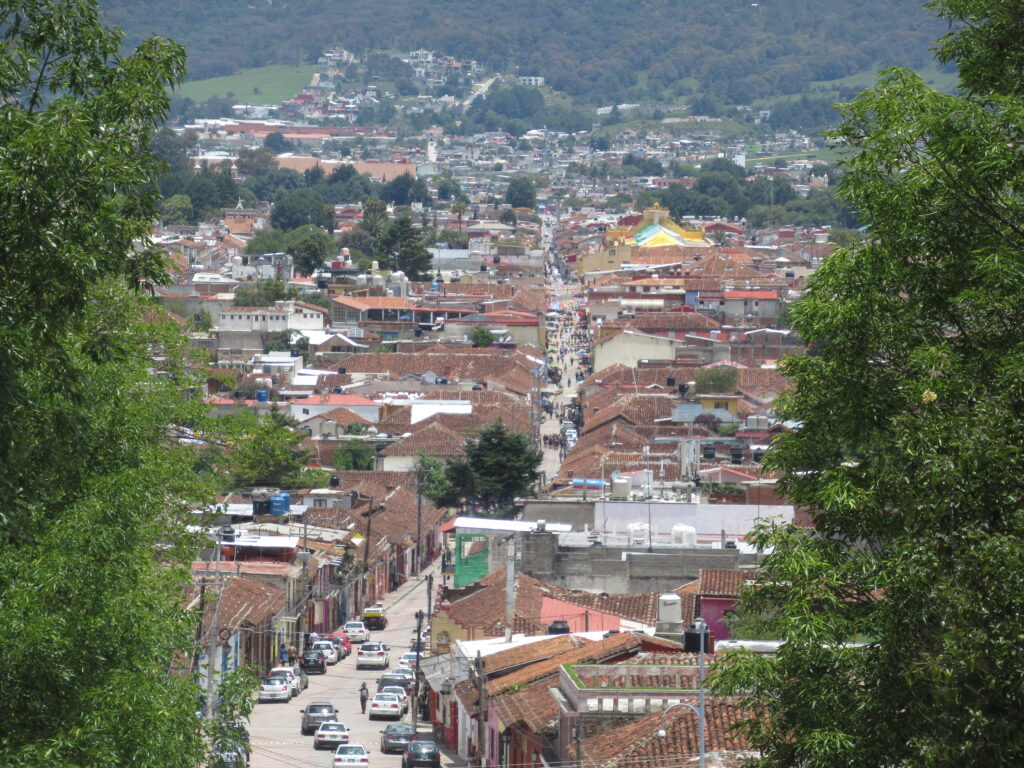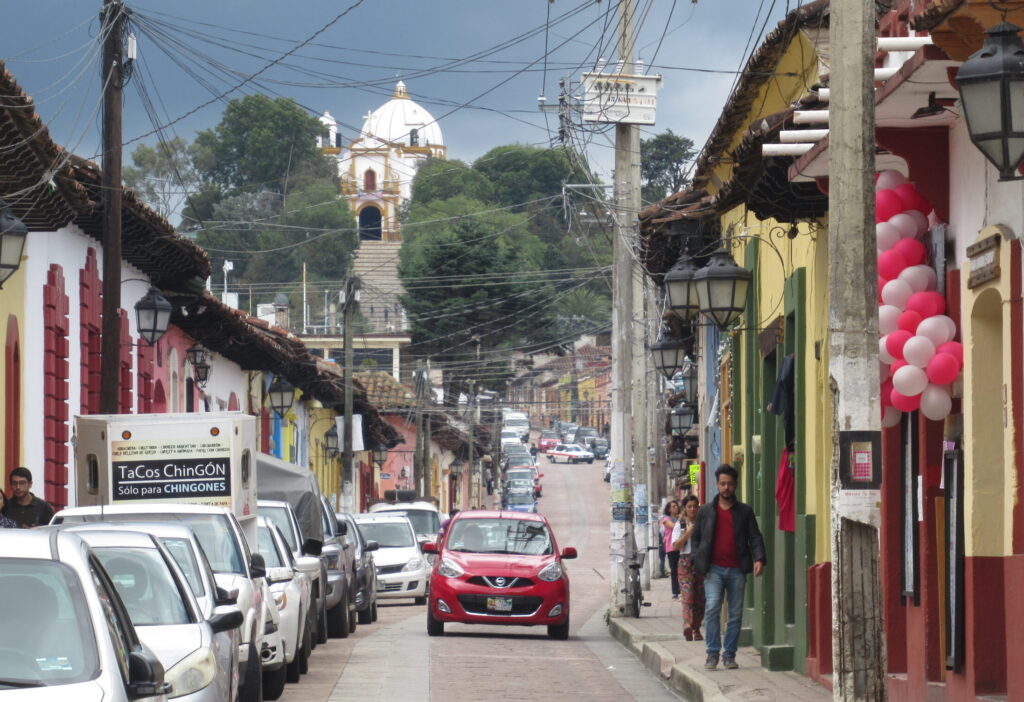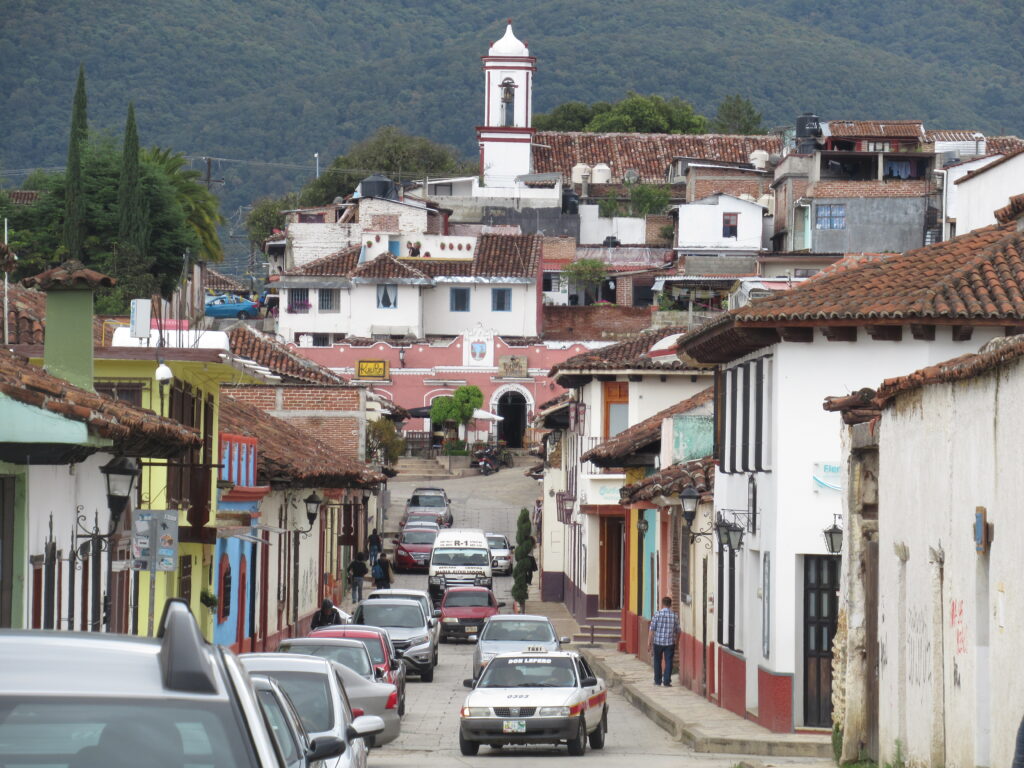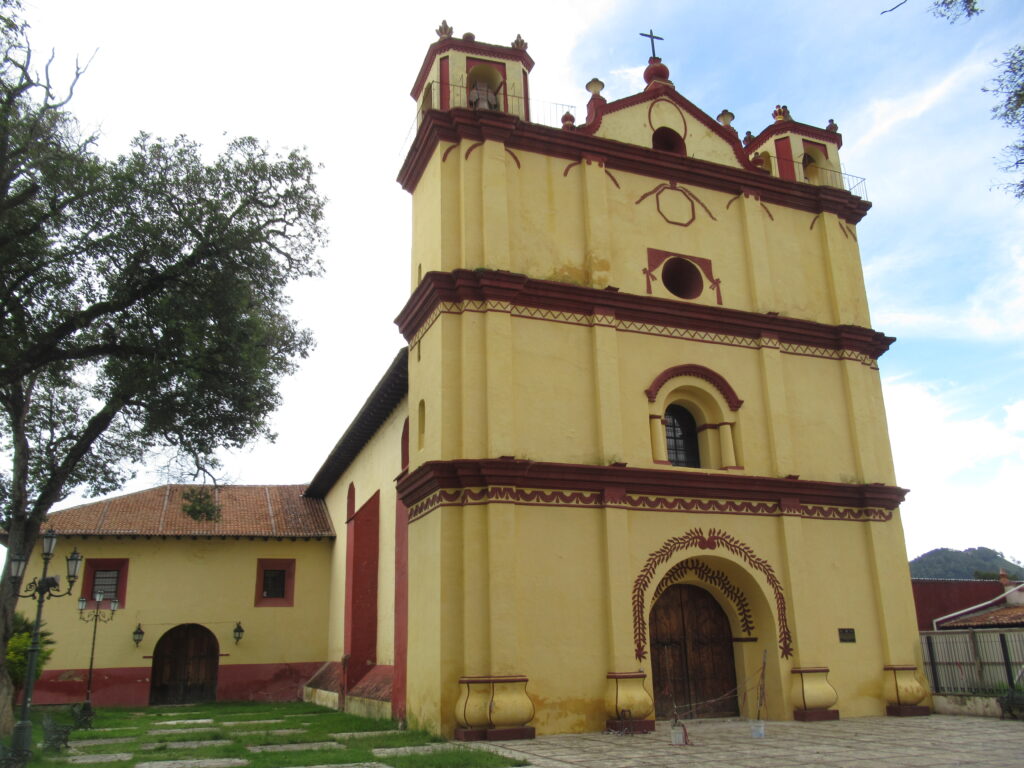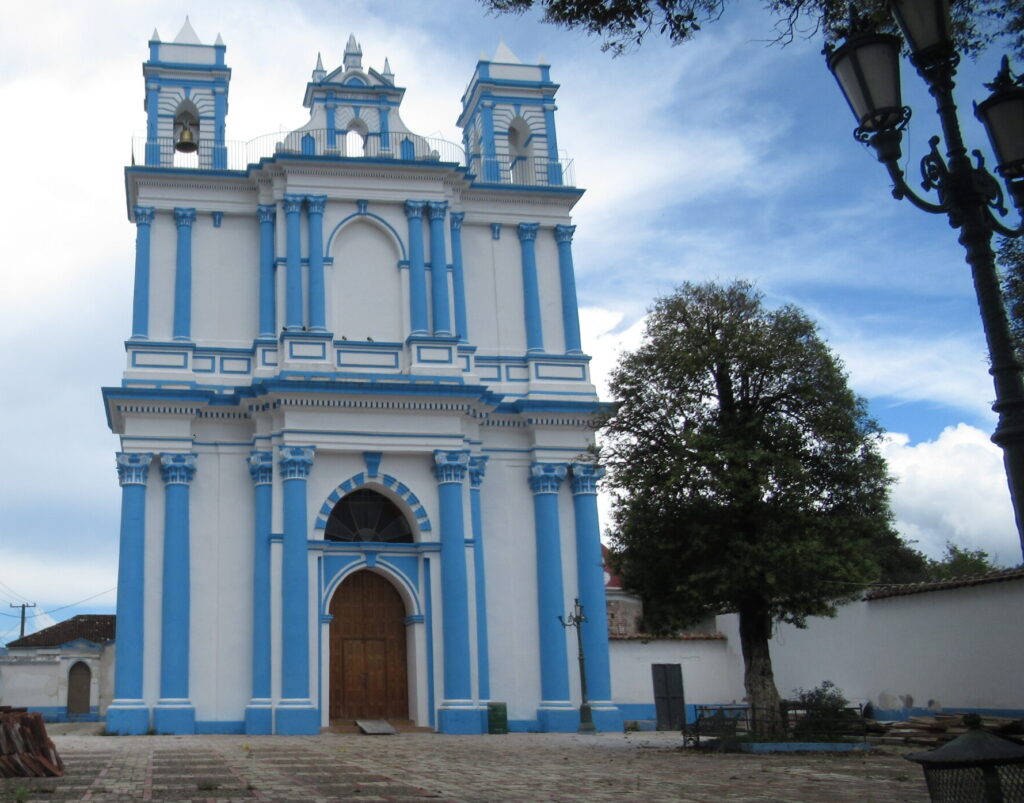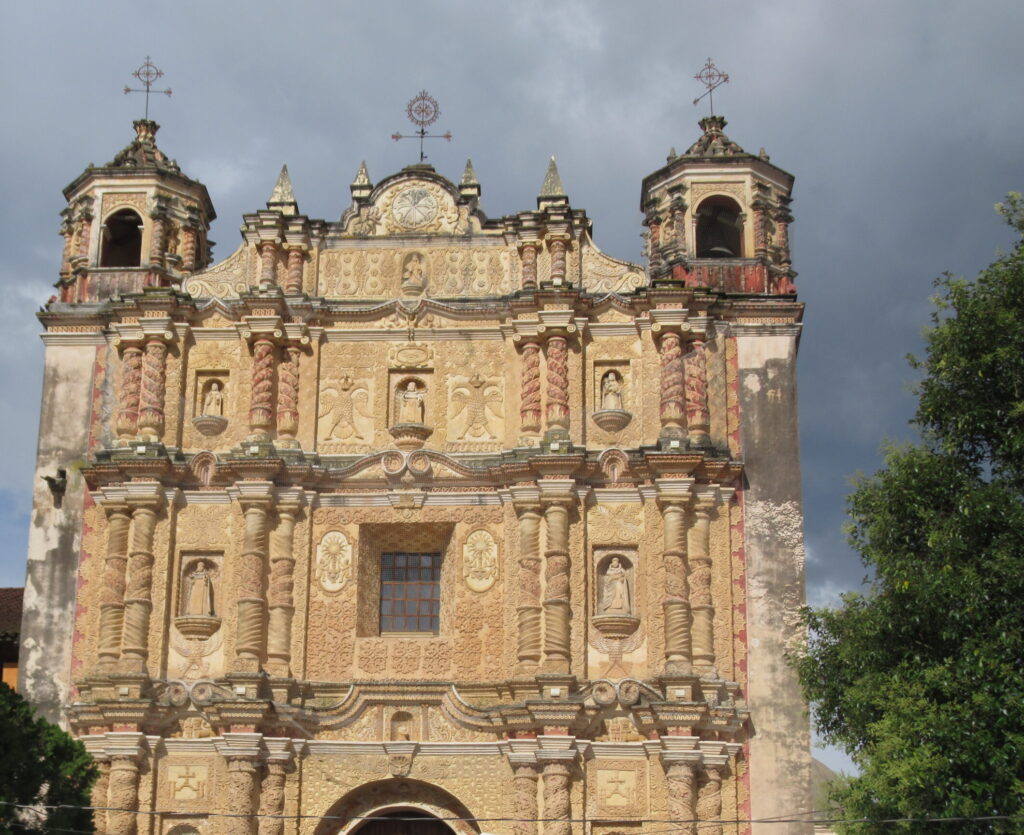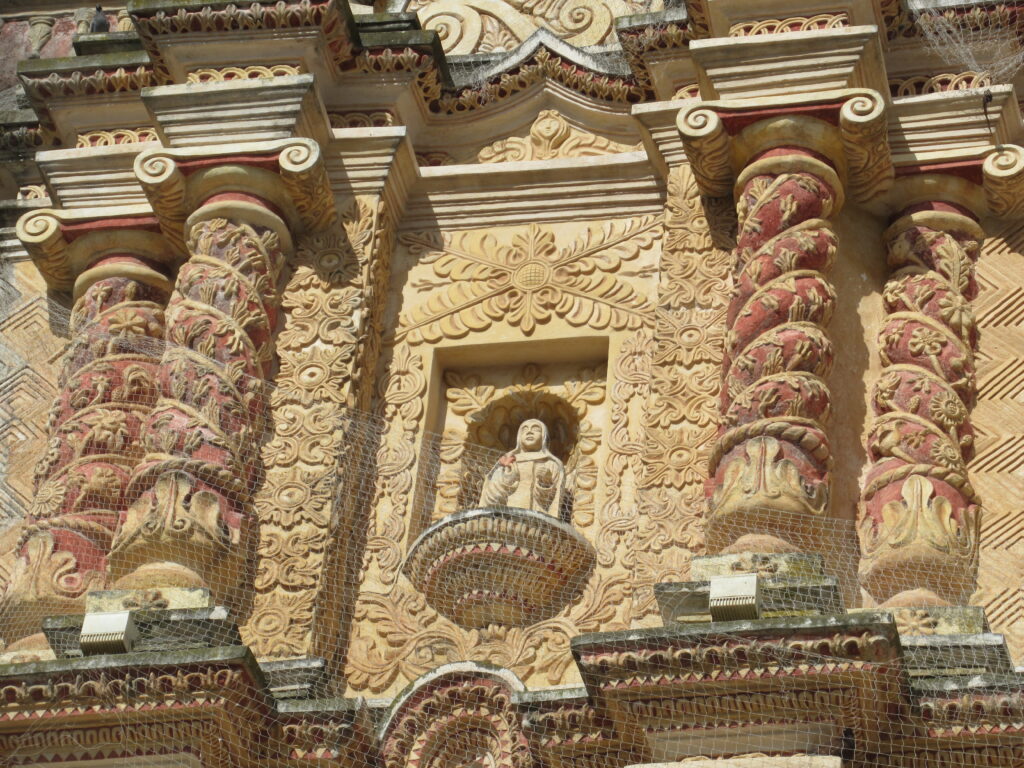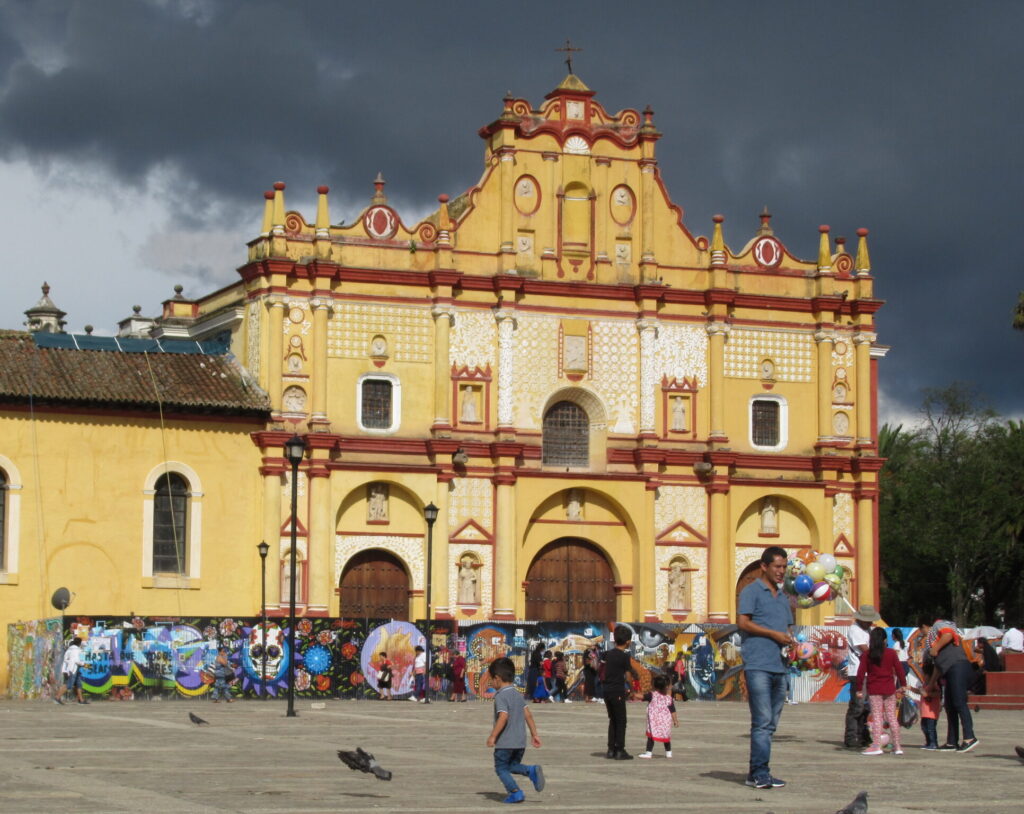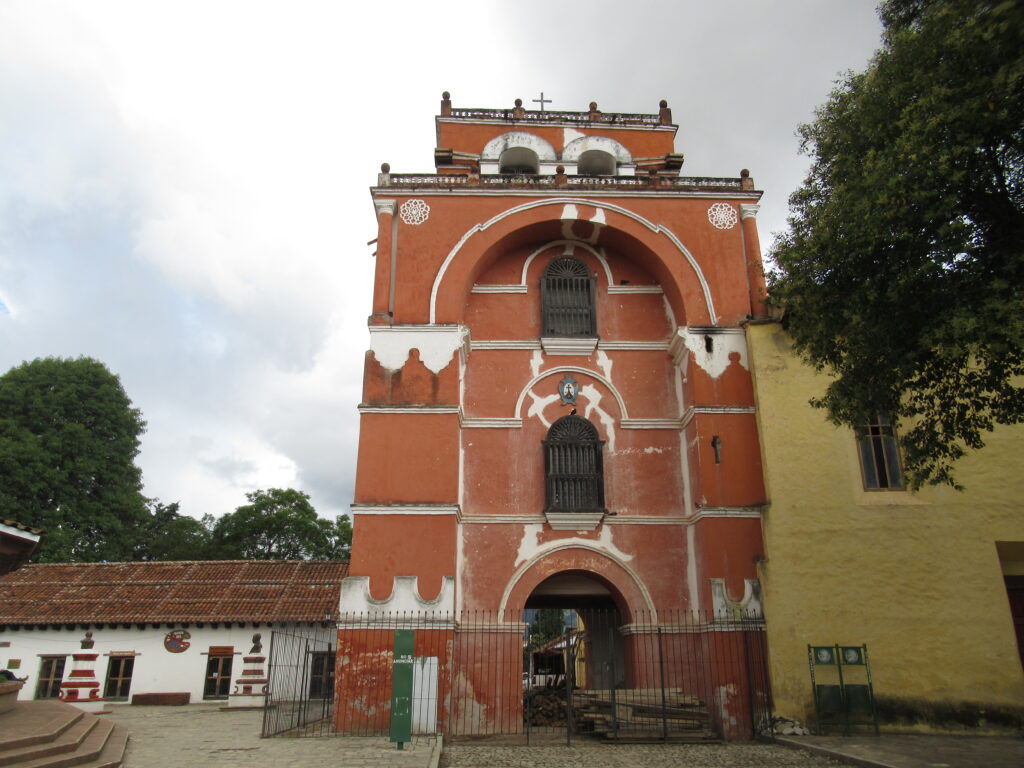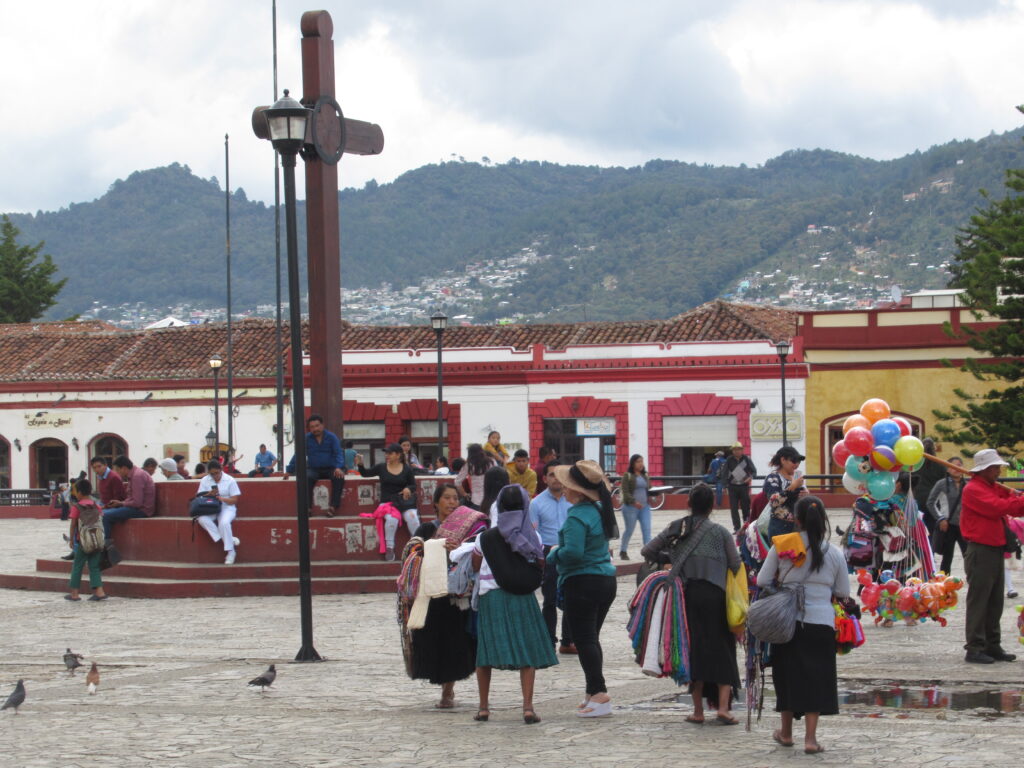 Now that you've seen a ton of photos of churches, squares, and people – let's move on to one of our favourite topics – yes, places to eat! For us, the two best eating places were 'El Lechón Coleto' – 'The Suckling Pig', and 'Caldero' – 'Cauldron'.
El Lechón Coleto was our lunch place where we ate fantastic Quesadillas, and Caldero was our dinner place where we ate delicious soups… (and some other things…) – more about all of that in the later 'food' posts – but for now, here's some photos of the outside of these places (yes, exciting I know… 🙂 )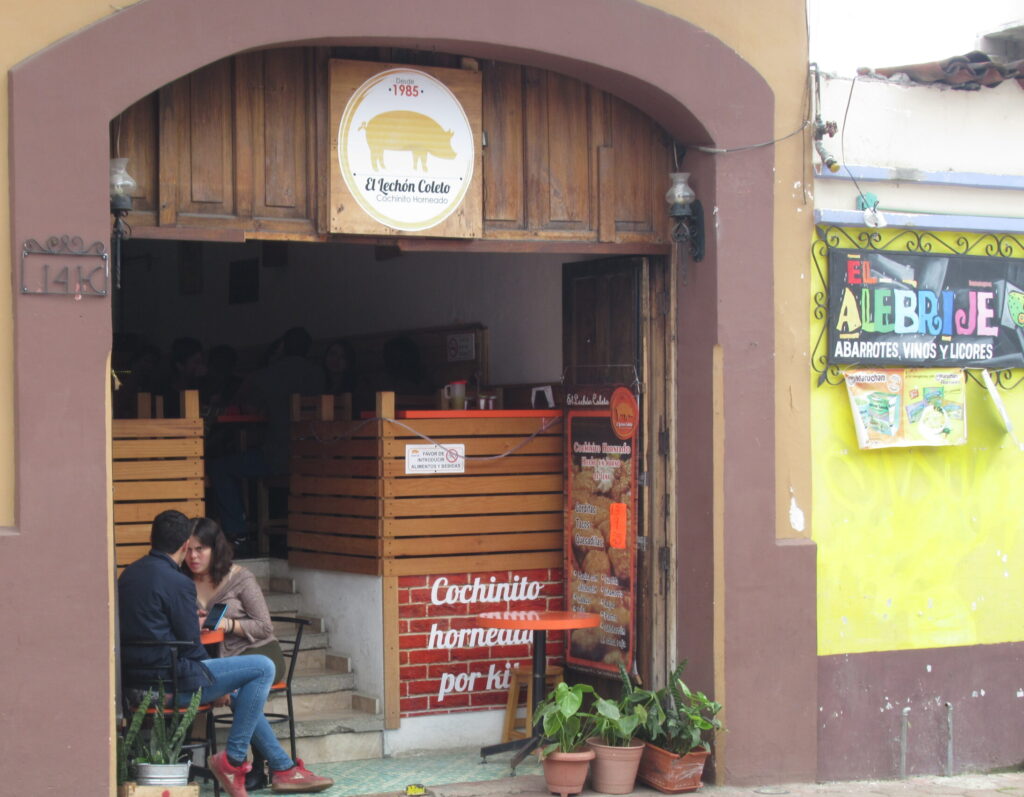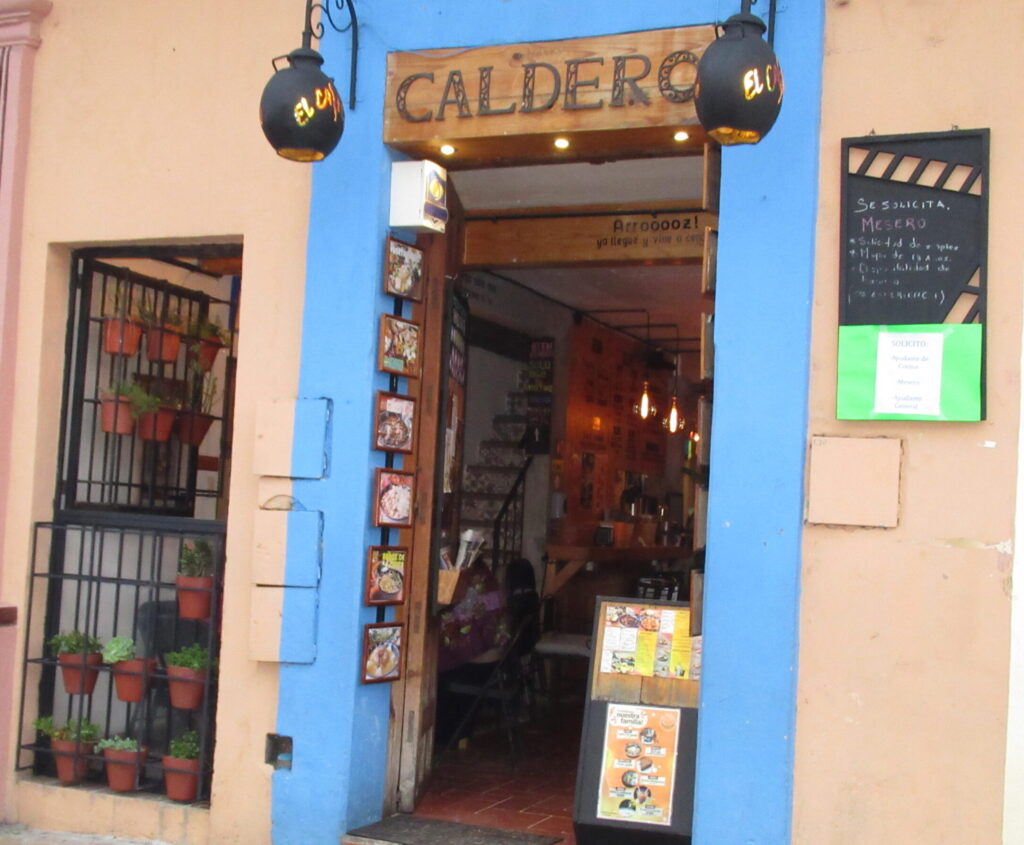 And finally, we move on to the graffiti – yes, we love a bit of graffiti! Chiapas province is the home of the 'Zapatistas' – a revolutionary group that fights for the rights of indigenous Mexicans and opposes globalisation. They are named after Emiliano Zapata – a Mexican revolutionary leader who was assassinated by the Mexican state in 1919.
Emiliano Zapata is now widely considered a hero by many Mexicans – particularly amongst the indigenous and political activists. His name can be found in many slogans and calls to action across cities in Mexico.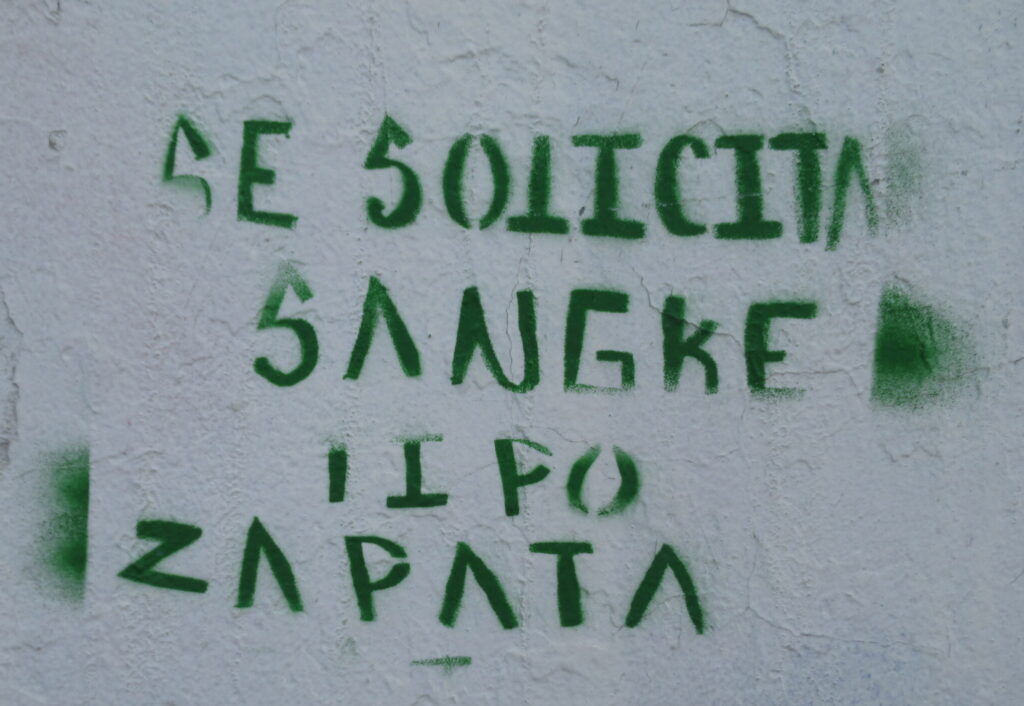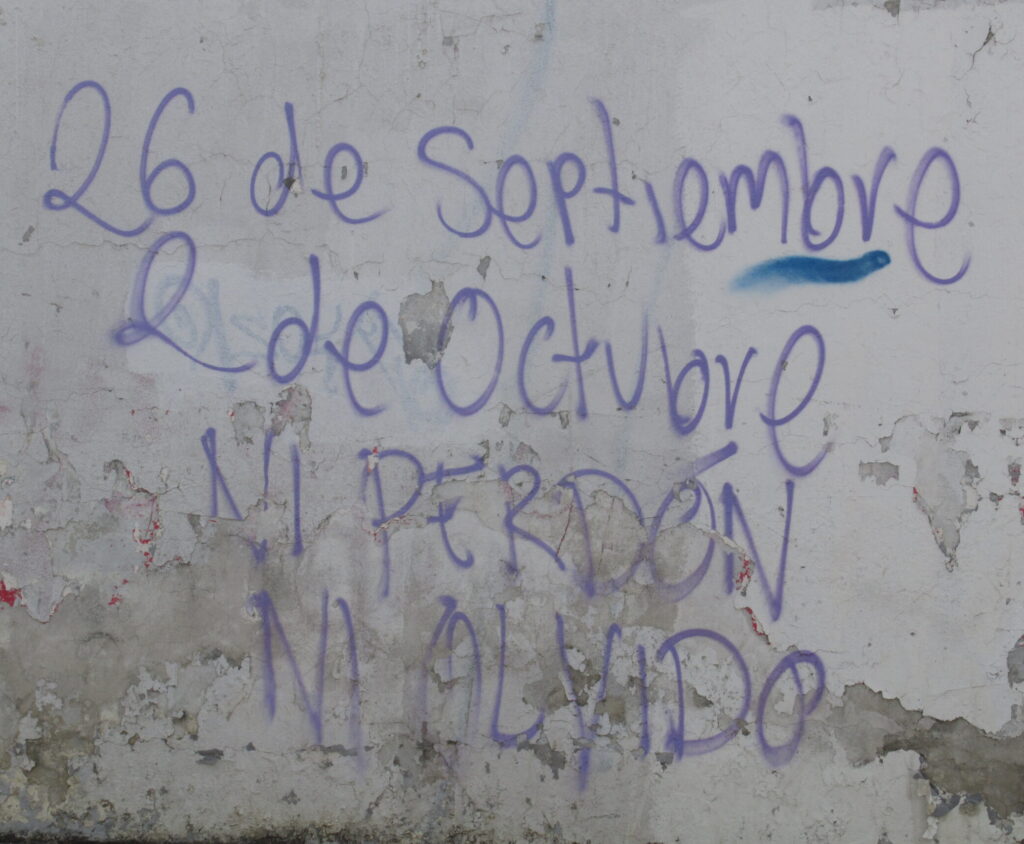 On September 26th 2014, there was a mass kidnapping and murder of 43 students in Iguala. The police and army were allegedly involved.
On October 2nd 1968, the Tlatelolco Massacre occurred, where Mexican government troops opened fire on protestors in Mexico City. The number of deaths is disputed, but ranges from 44 to 400.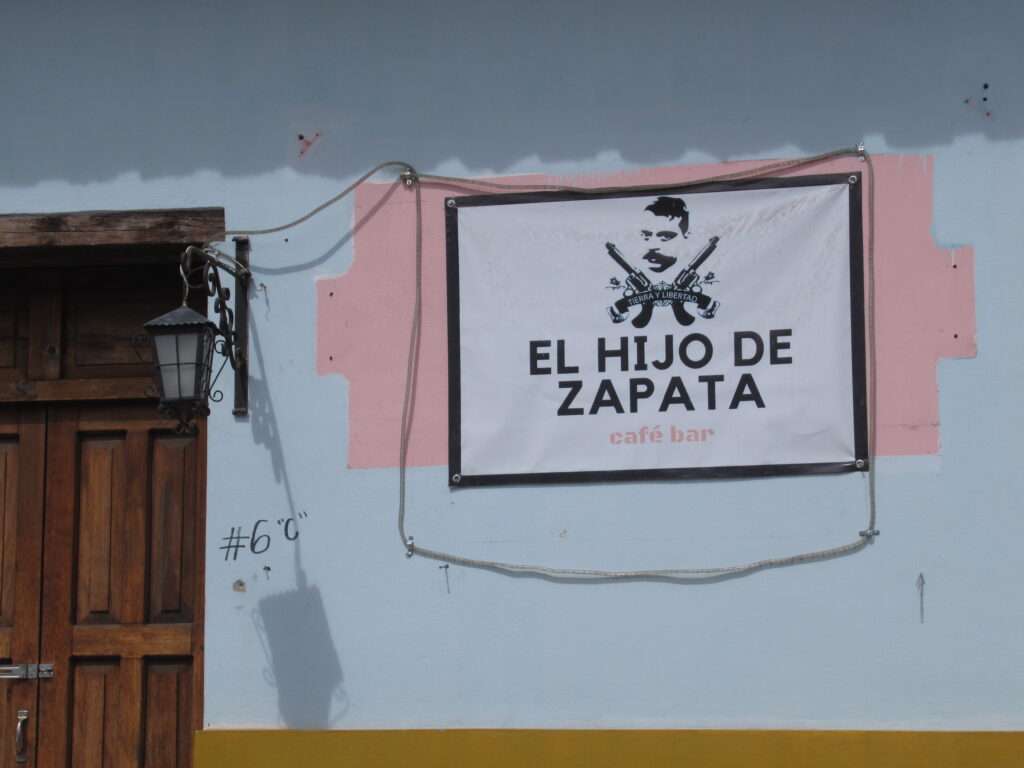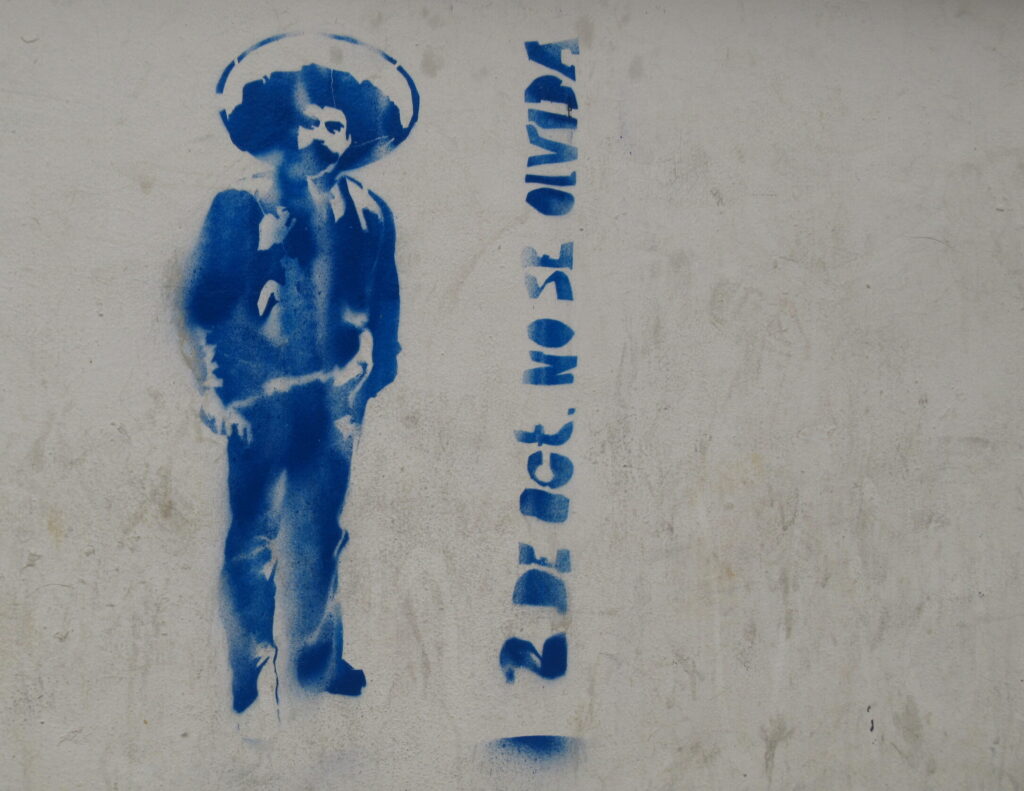 October 12th 1492 is the date that Colombus 'discovered' America. Obviously for indigenous people, this is not a date to be celebrated…
So on that sombre note, we will leave San Cristóbal…