Yes, more Mayan ruins – this time Palenque – in Chiapas province. Palenque as a Mayan city existed until around 800AD, after which the jungle around it slowly reclaimed the area. From 1949 onwards, Mexican archeologists have slowly been uncovering the area, and even today it's estimated that only around 10% of the city has been uncovered.
What this means in practice is that a visit to Palenque ruins is also a visit to the rainforest, which also means that it might rain…. which in fact it did while we were there. Fortunately it was mostly just mist and drizzle and it didn't take away too much from our visit – in fact the mist gave the ruins a kind of mystical feeling (yes, OK perhaps that's just my overactive imagination…)
The ruins were a short colectivo ride away from the town, and it was very quiet during our visit. We had a great time just wandering around and taking in the many amazing carvings that were dotted around the site, and also the general 'jungle' atmosphere in the mist and rain. The cries of howler monkeys were all around, and it felt like we were exploring remote 'lost ruins' (yes, there goes my over active imagination again… 🙂 )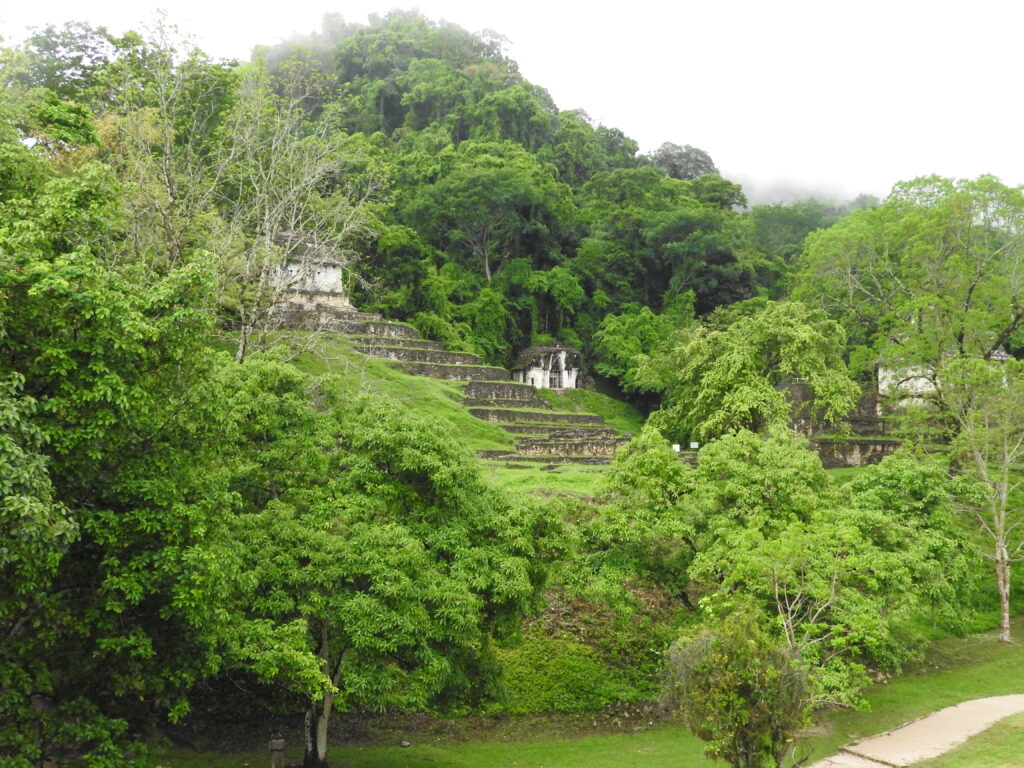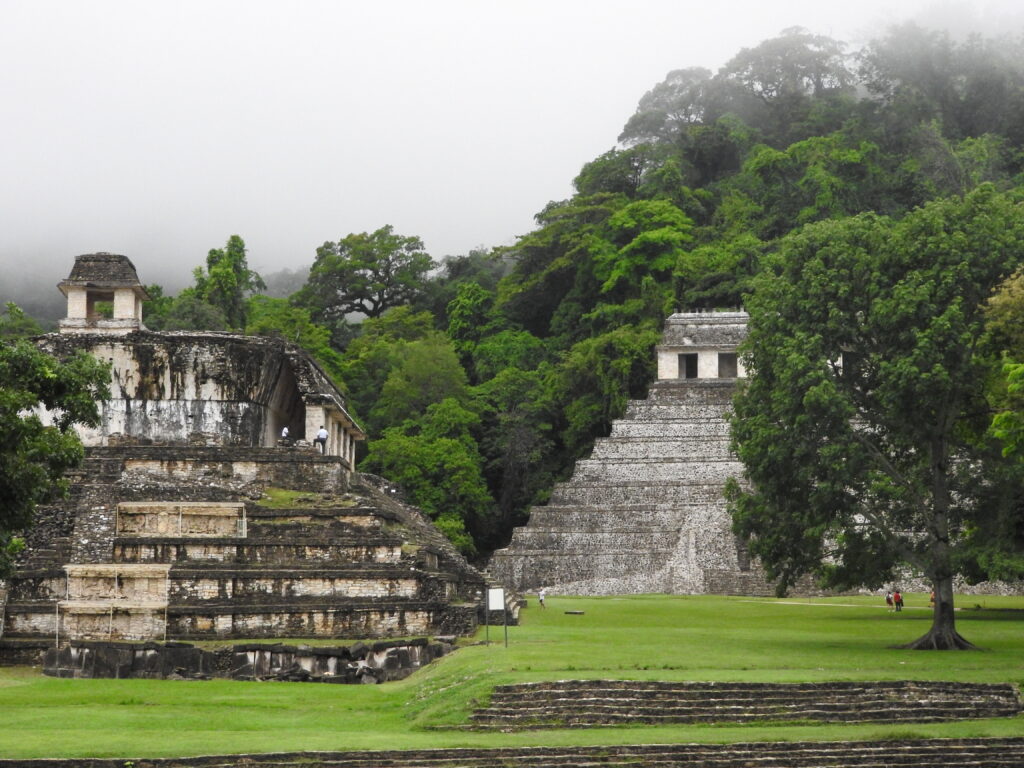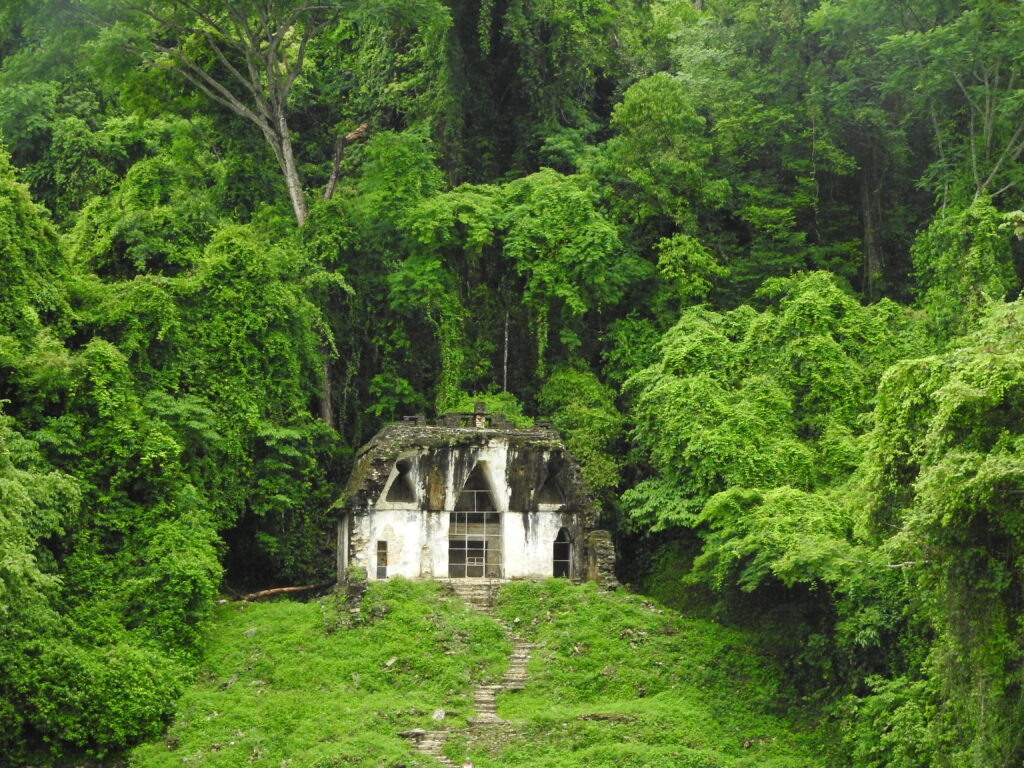 One of the differences between Palenque and the other ruins that we had visited so far in Mexico, was the fact that you could still ascend some of the pyramids here – they weren't closed off to tourists. There were also some indoor areas of the temples that were open to visitors as well. We particularly liked the Tomb of the Red Queen – the Queen was no longer there of course, she had been taken away to be examined along with all the precious objects found in the tomb. But you could still see the tomb which was covered in bright red cinnabar (a mineral) powder.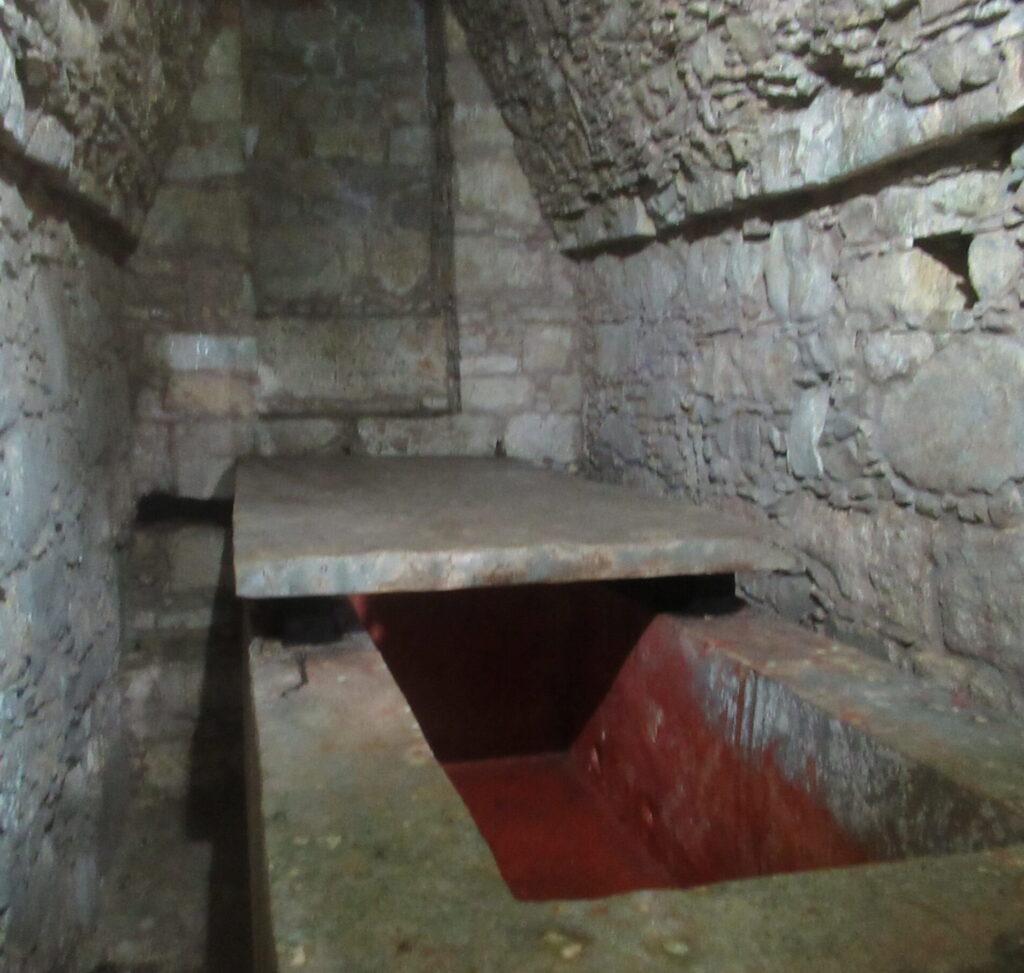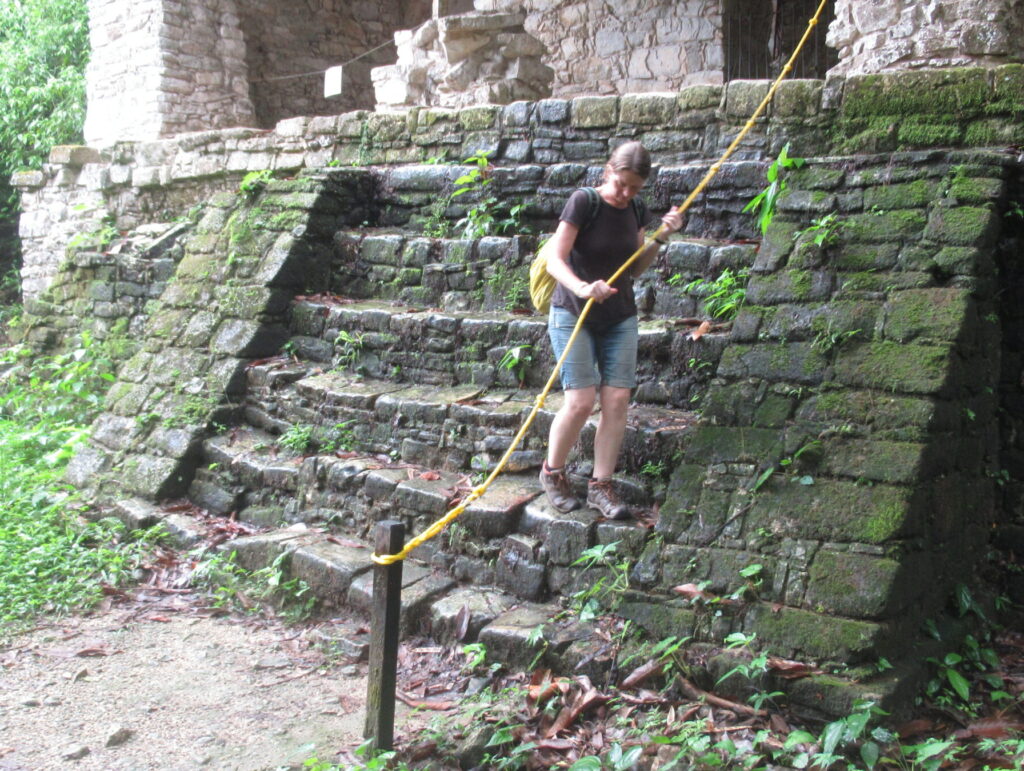 The other nice thing about Palenque is that it contains its very own little waterfall – which we discovered by walking through a very nice path in the jungle.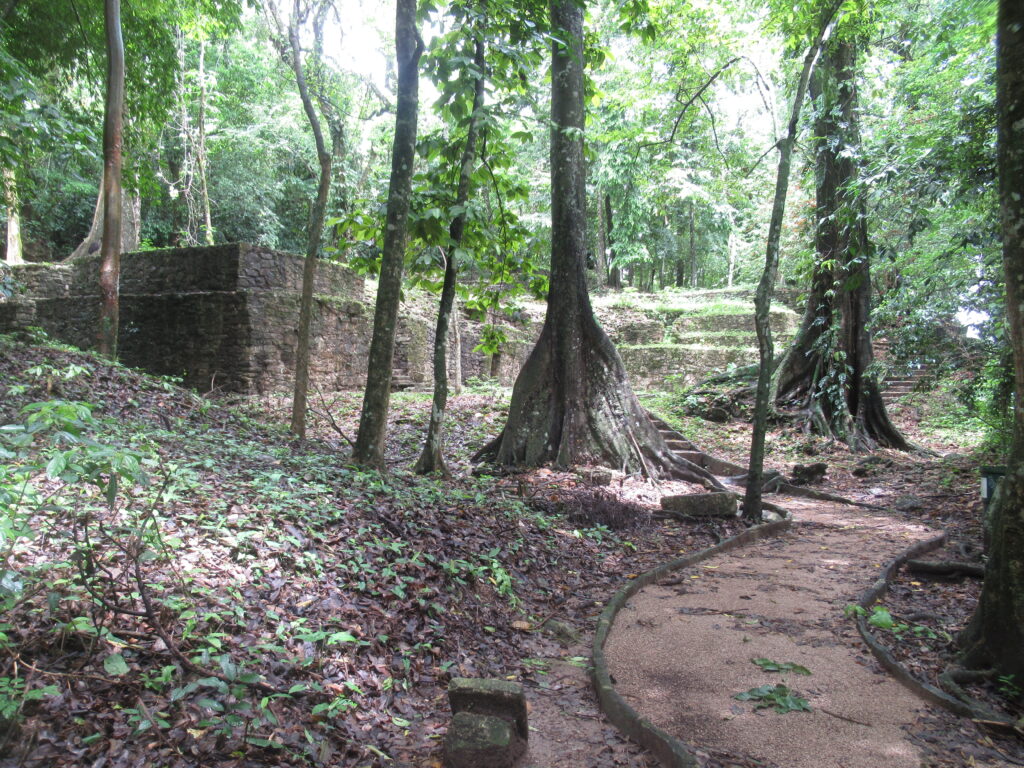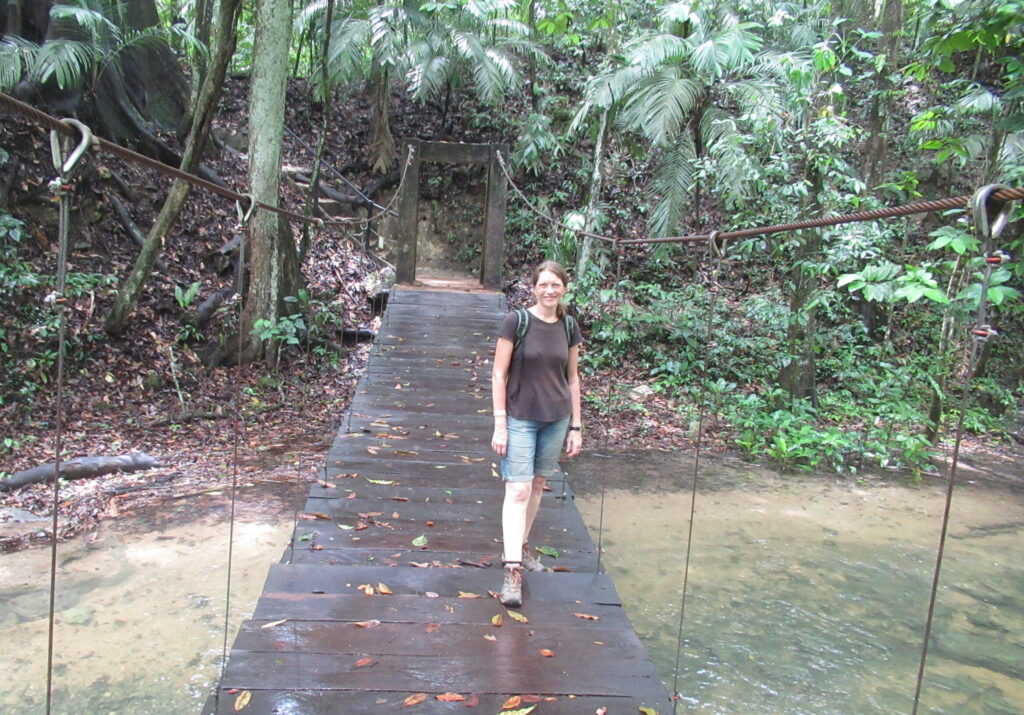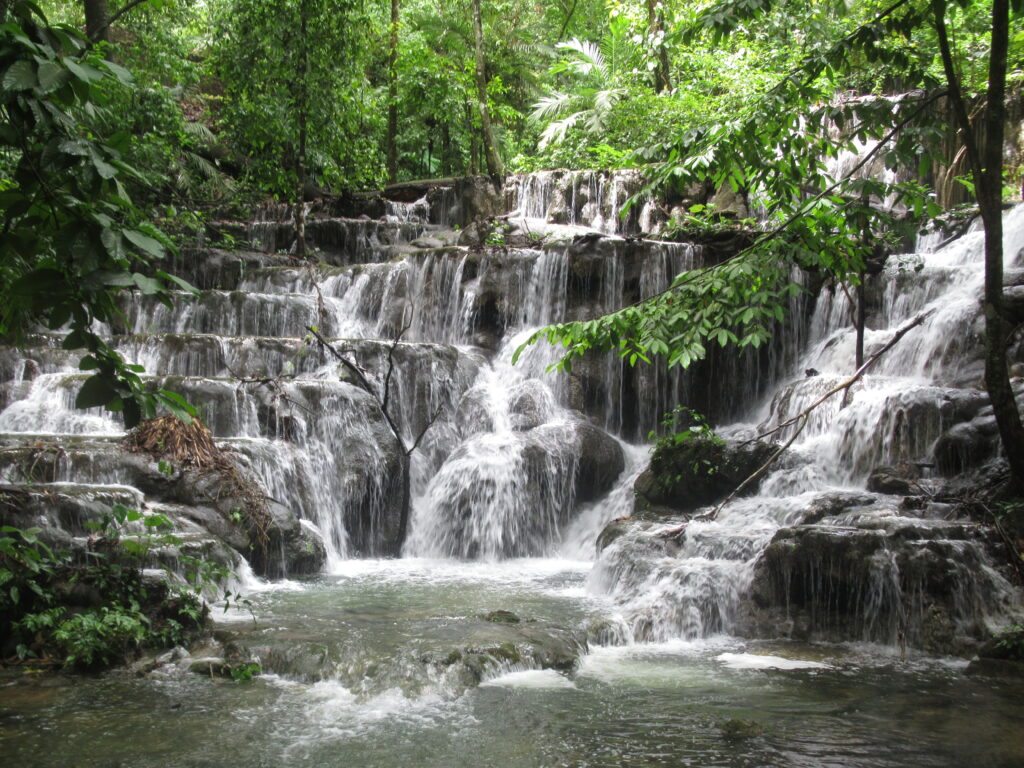 We finished our excursion to Palenque ruins with a visit to the onsite Museum, which was full of items that had been excavated from the site and helped us understand a bit more about the ruins (yes, we had pretty much just wandered around looking at the ruins and jungle without really knowing what any of it was…)
So we had had another great morning at some Mayan ruins in Mexico – despite the rain – and this time my tradition of finishing with a photo of hoards of tourists descending en-masse to the ruins will have to be broken…. yes, there was pretty much nobody there the whole time, and also nobody lining up to get in when we left…
So, I will just finish with some final pics of the ruins and carvings…