Our land-based Galapagos adventure started on San Cristóbal Island, which is the most easterly of all of the islands in the Galapagos.
Our base for this part of our Galapagos stay was in Puerto Baquerizo Moreno, which is the capital of the Galapagos! Being 'the capital' doesn't, however, turn Puerto Baquerizo Moreno into a big bustling town, on the contrary it is a small, relaxed waterfront town which is a wildlife lover's paradise 🙂
We chose to stay in an airbnb – however, no 'whole apartment' for us this time – to keep costs down we had picked a room in someone's house…  This was a first for us – we were nervous… but hopeful that it would be an awesome experience – that would also give us a bit of an insight into what it was like for people living in the Galapagos…
We arrived at the airport – WOO HOO – we were in the Galapagos – how many years had we been talking about visiting and we were actually finally there… we walked out of the airport with BIG smiles on our faces 🙂
Our airbnb host Bella was waiting for us, to take us to her home… The welcome was more than we truly expected – after showing us to our room, and introducing us to her pets – Lukas and Luna (Andres her son wasn't at home at this stage – we would need to wait for the final introduction), she made us lunch, gave us a map of Puerto Baquerizo Moreno, and explained in an amazing amount of detail all the things that we could do while we were staying with her :-). We then took a taxi with her into the centre (she was going back to work after her lunch break) to start exploring and wildlife hunting. What can I say – an AWESOME start… within an hour or so it already felt that our airbnb gamble had paid off 🙂
We figured that we'd usually be walking to and from the centre as it wasn't really that far….so the taxi ride into town was also a good chance for us to work out the way, and have some landmarks pointed out to us as well!!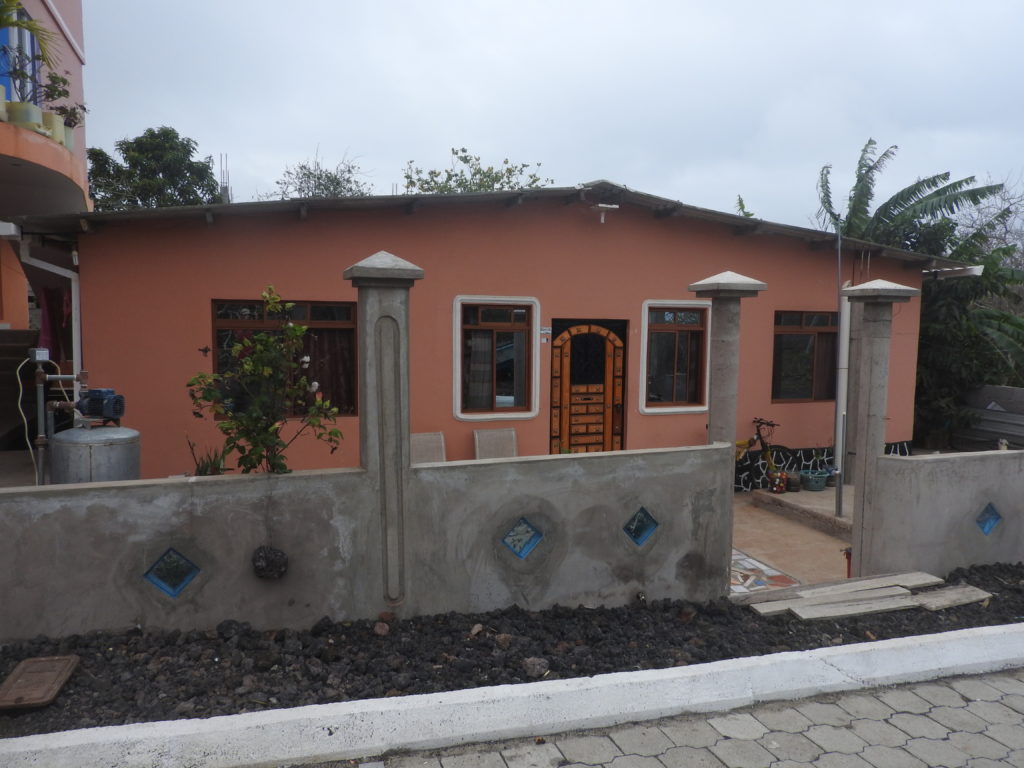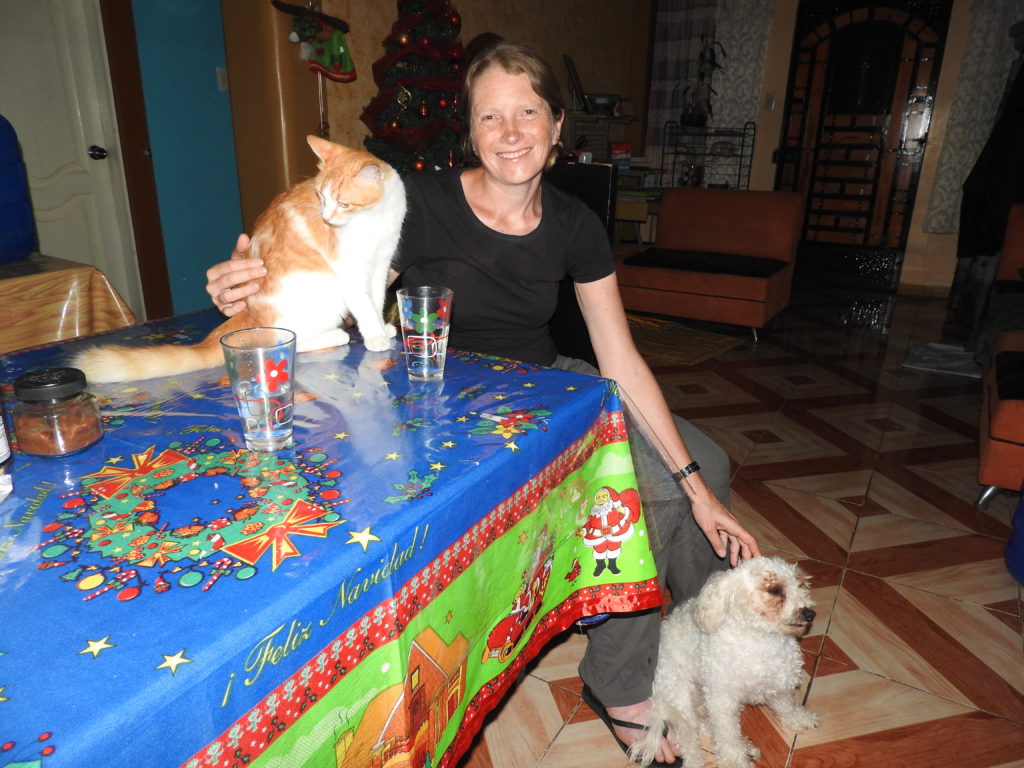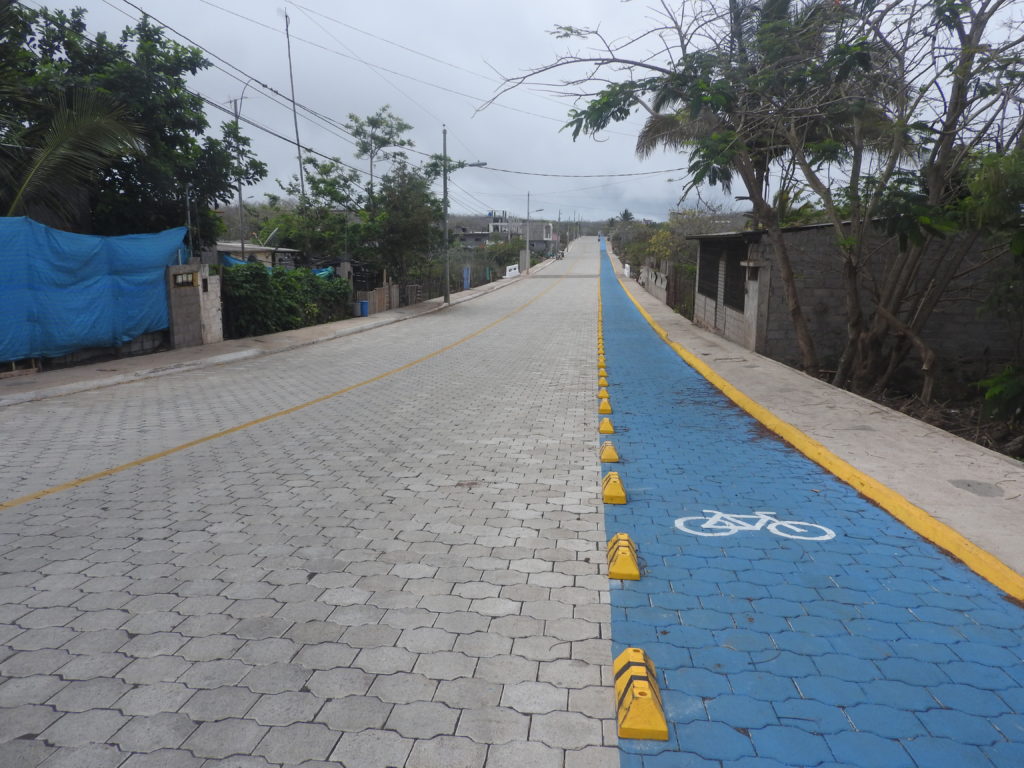 We chose to spent a lot of our time on San Cristóbal in the centre of Puerto Baquerizo Moreno – and more specifically on the malecon. The waterfront area was a truly lovely place for strolling, and also for sitting and watching the world (and animals!) go by 🙂
With boats bobbing up and down in the clear blue water – it looked pretty idyllic. Even without the famed wildlife of the Galapagos it would have been a pretty nice spot for a holiday!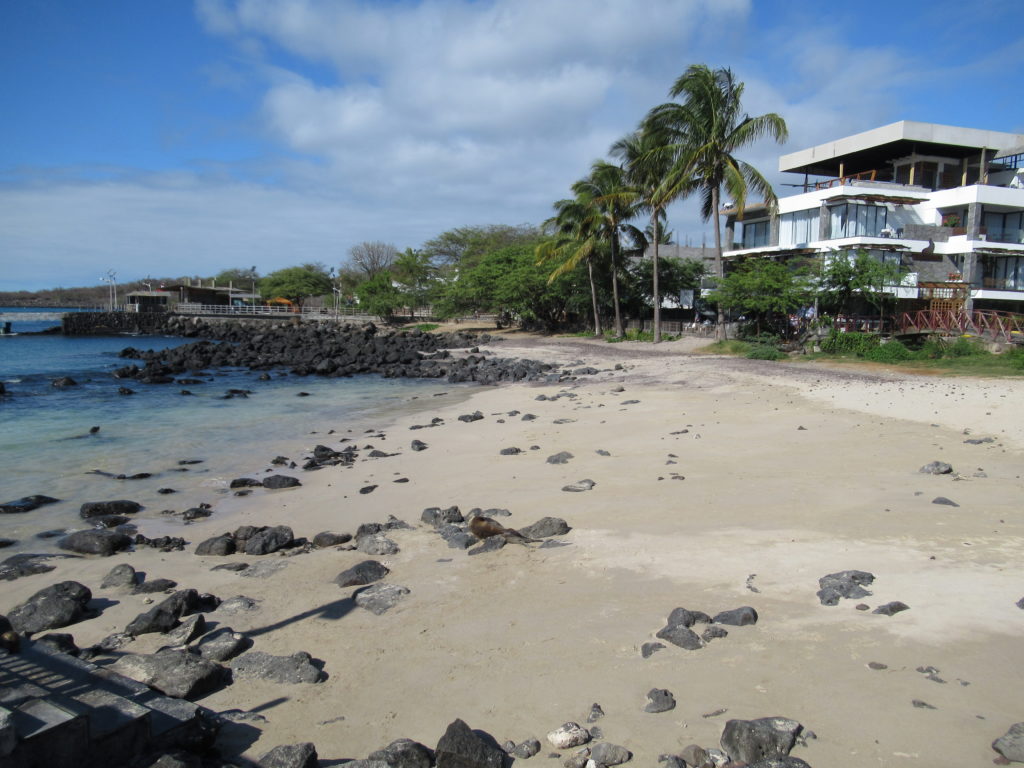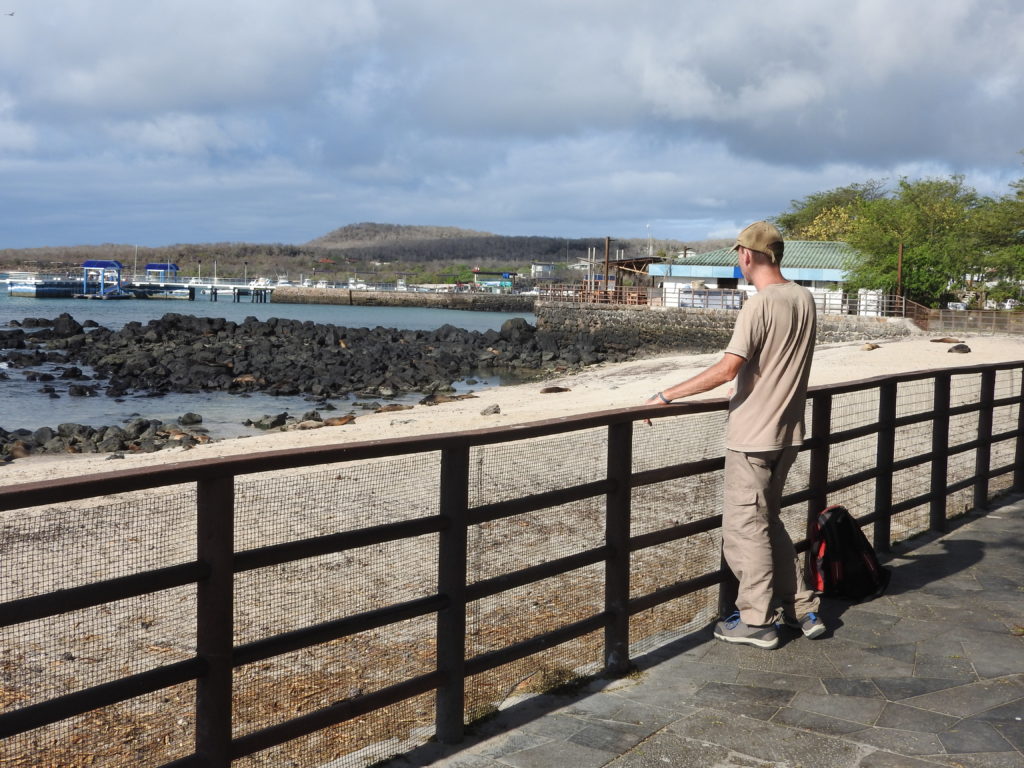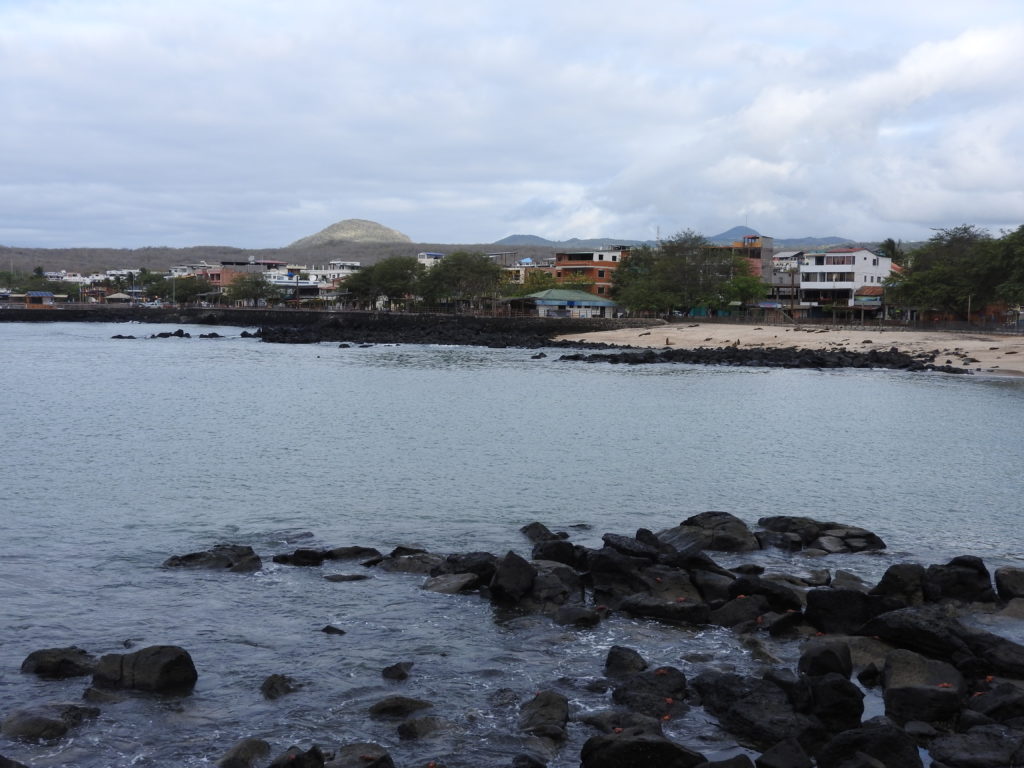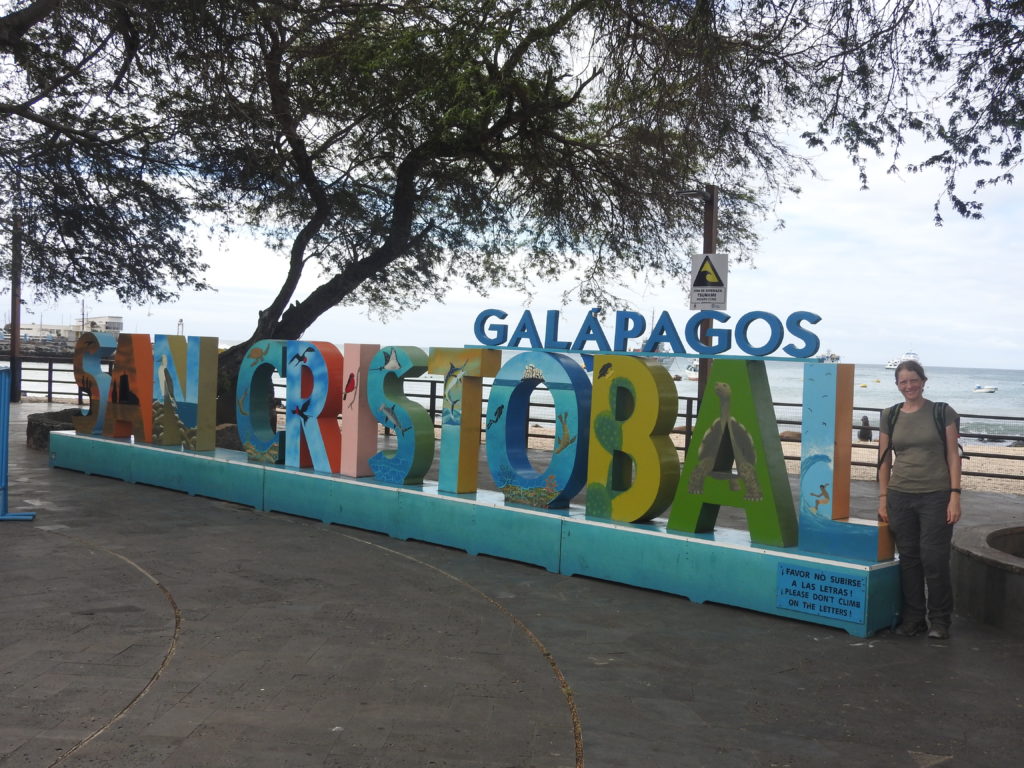 Slightly out of town beyond the malecon was a lighthouse, and some beaches that you could stroll to – over a big hill…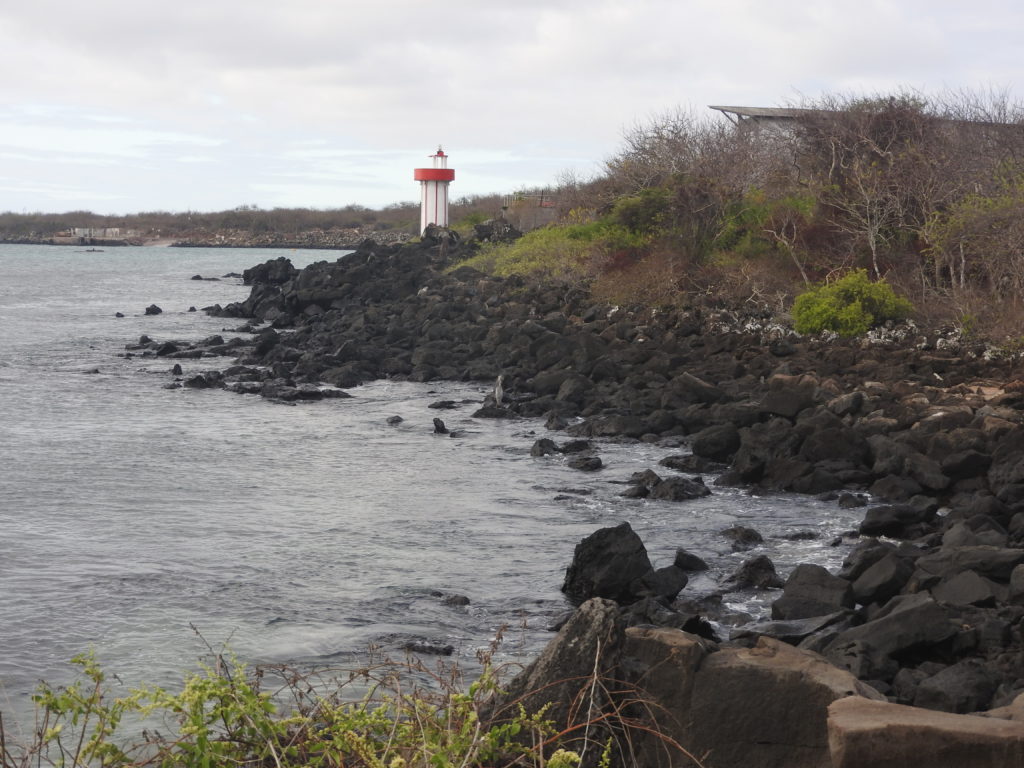 When we weren't hanging out on the malecon, we were strolling around the back streets of town and trying out local fares! We discovered Galapagos coffee, amazing seafood, AND believe it or not – locally brewed beer 🙂 The craft beer craze is EVERYWHERE!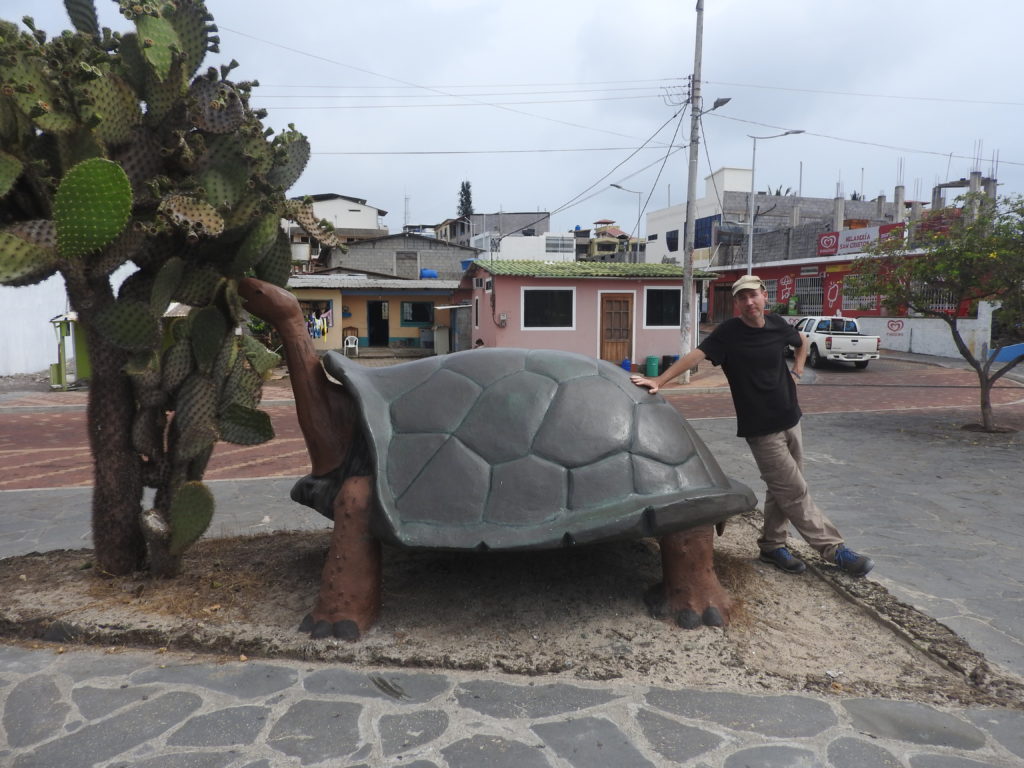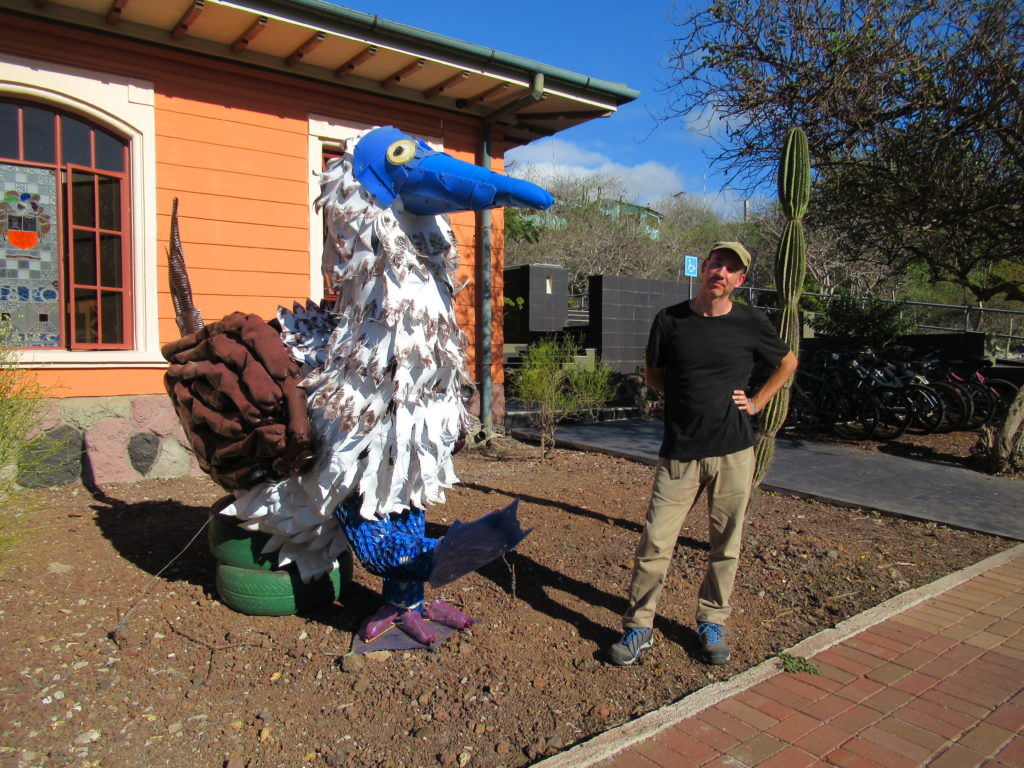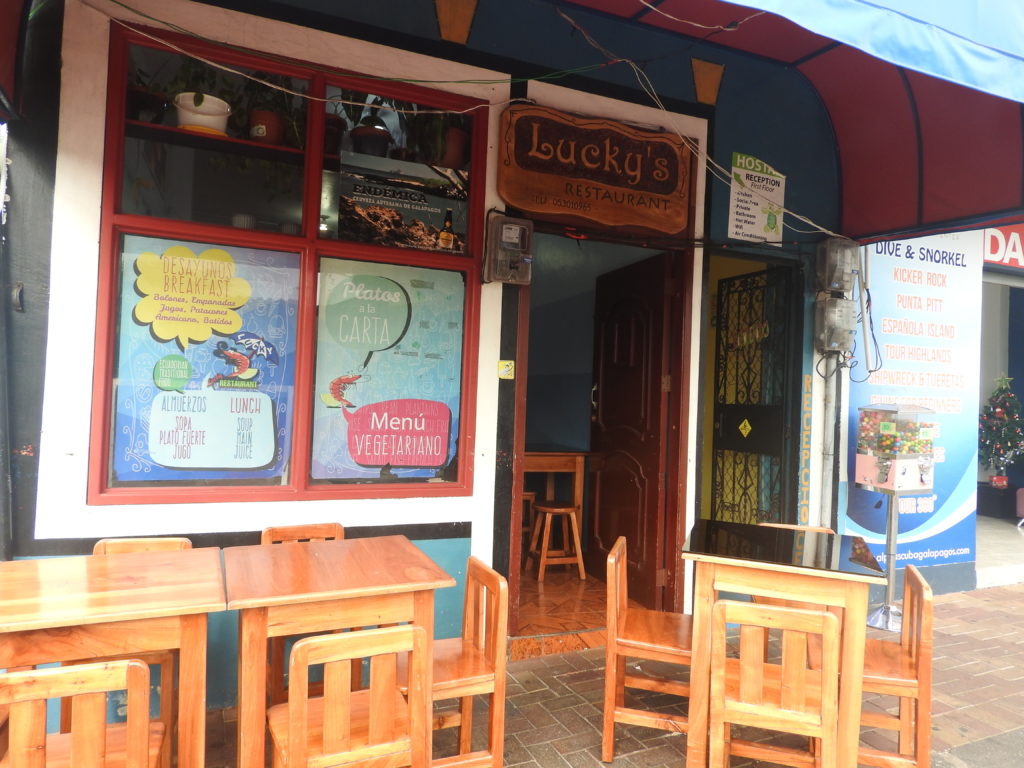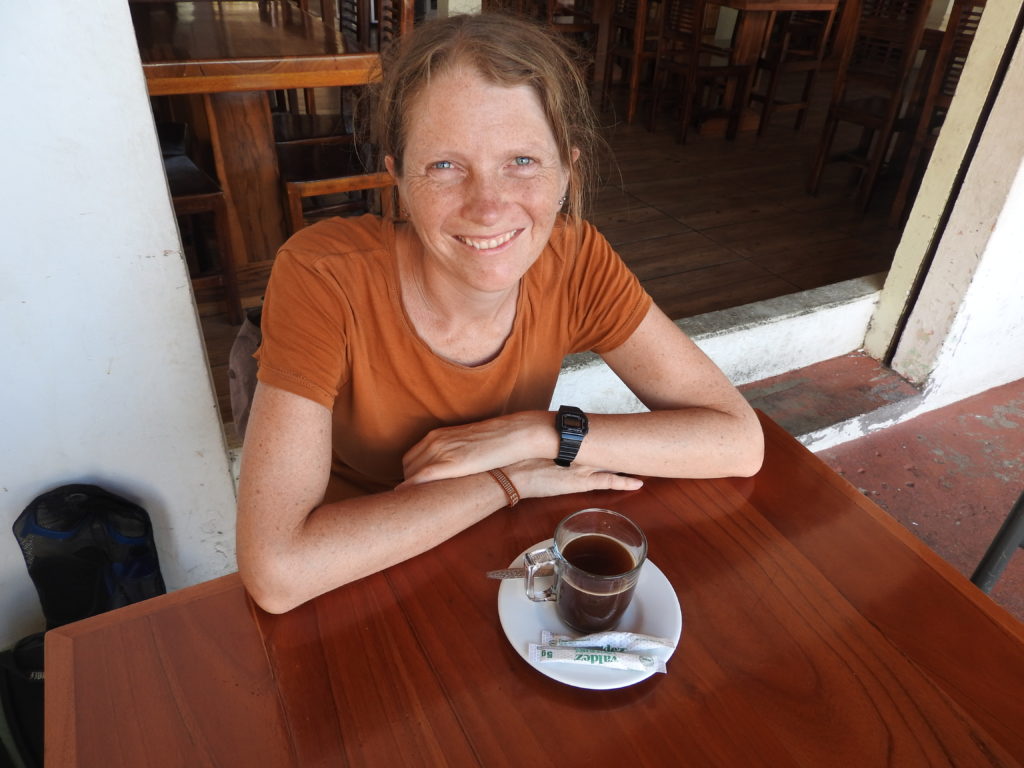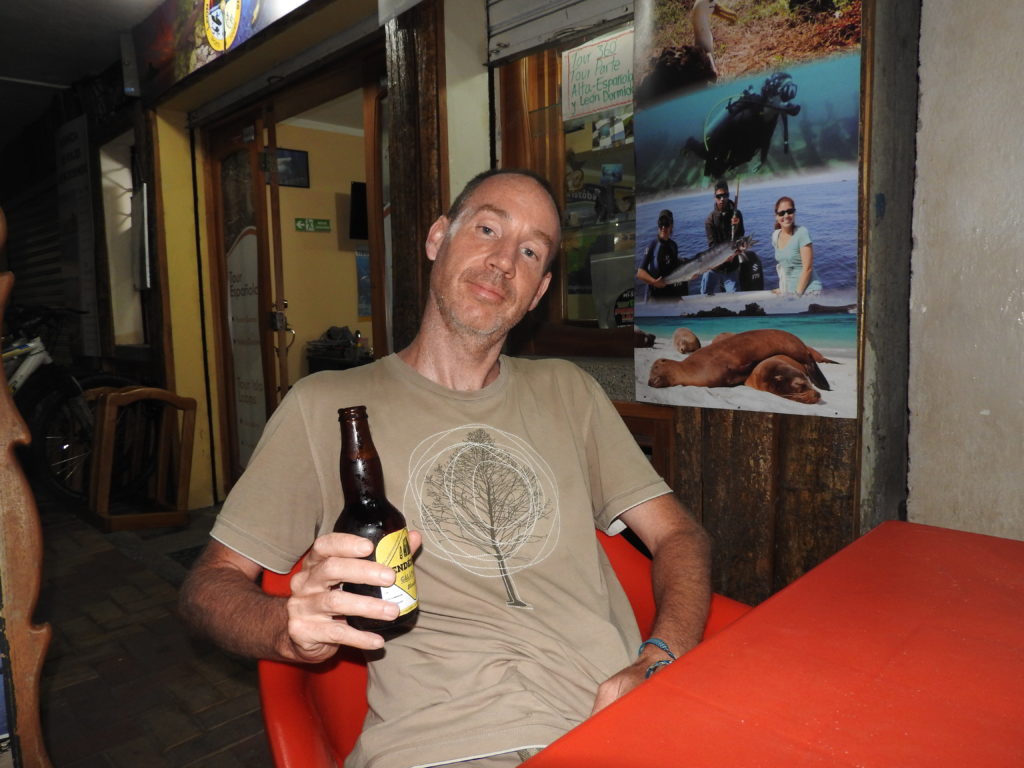 And now… the moment you've all been waiting for… the wildlife!!! Thought I'd save the best for last!!!
The capital of the Galapagos is teeming with wildlife… you can't walk more than a few metres along the malecon without spotting something cool – you'll have to wait to learn about the star attraction on San Cristóbal… it deserves its own post! But in addition to the star attraction we saw heaps of cool stuff…
Some of the animals and birds we saw were endemic to the Galapagos… The Lava Heron falls into this category… as does the Lava Gull! Even though some of the endemic animals and birds are pretty easy to spot on the Galapagos – they are in fact pretty rare… The Lava Gull for example is apparently the rarest gull in the world!!!
Other animals and birds that we saw in town were not endemic. Some of these we'd even seen before – but hey, we are always more than happy with repeat animal and bird sightings!!! Others such as the blue-footed booby might not be endemic – but they are iconic and mostly associated with the Galapagos.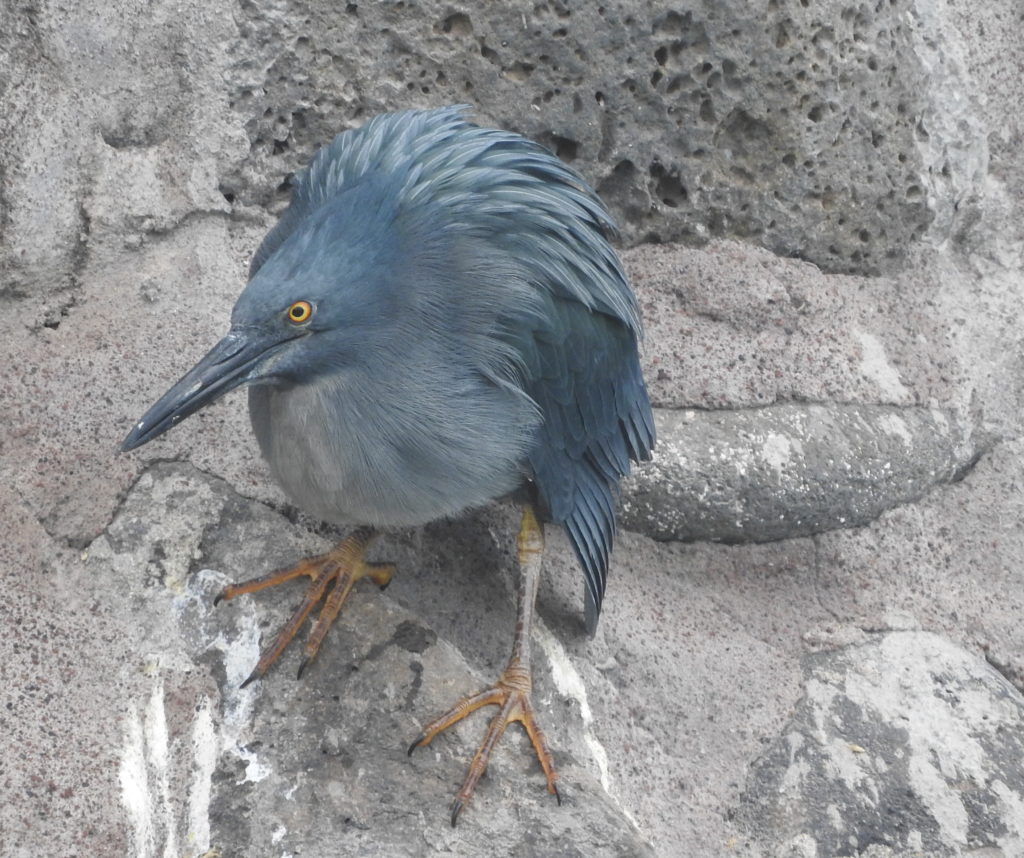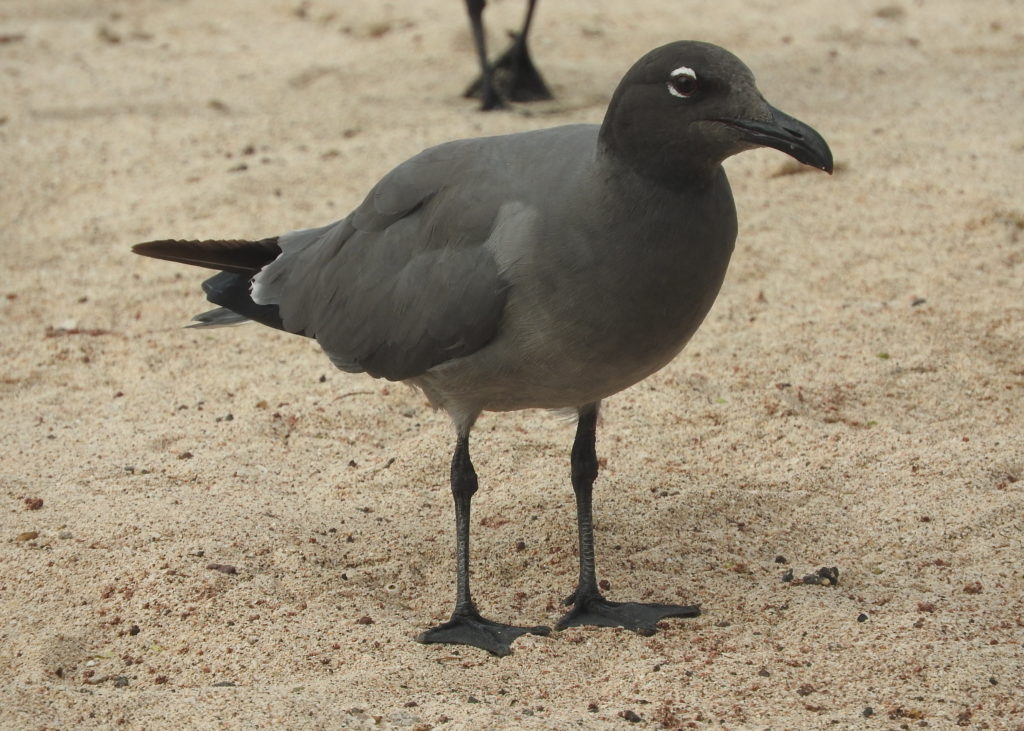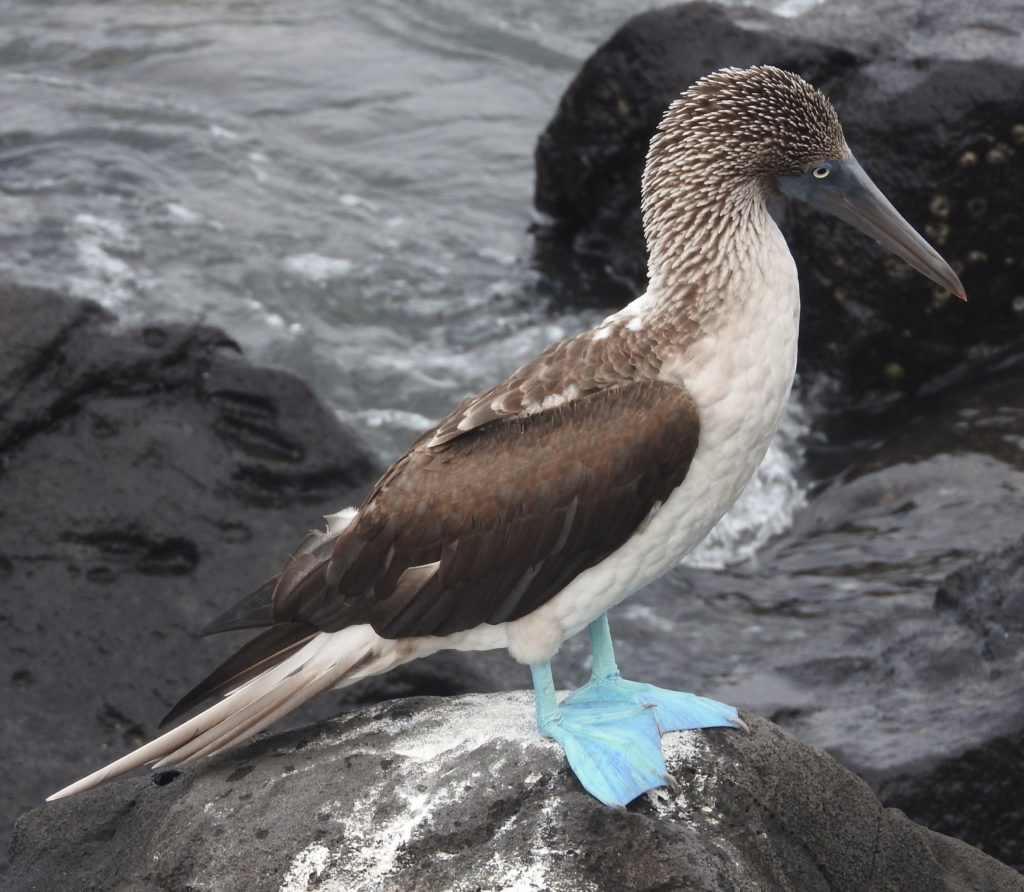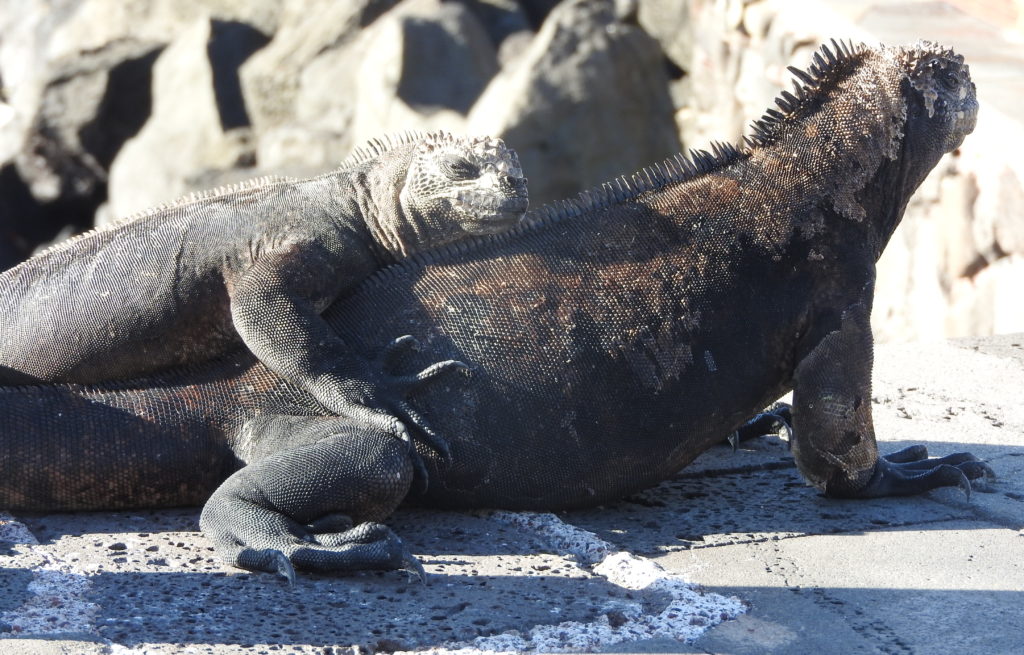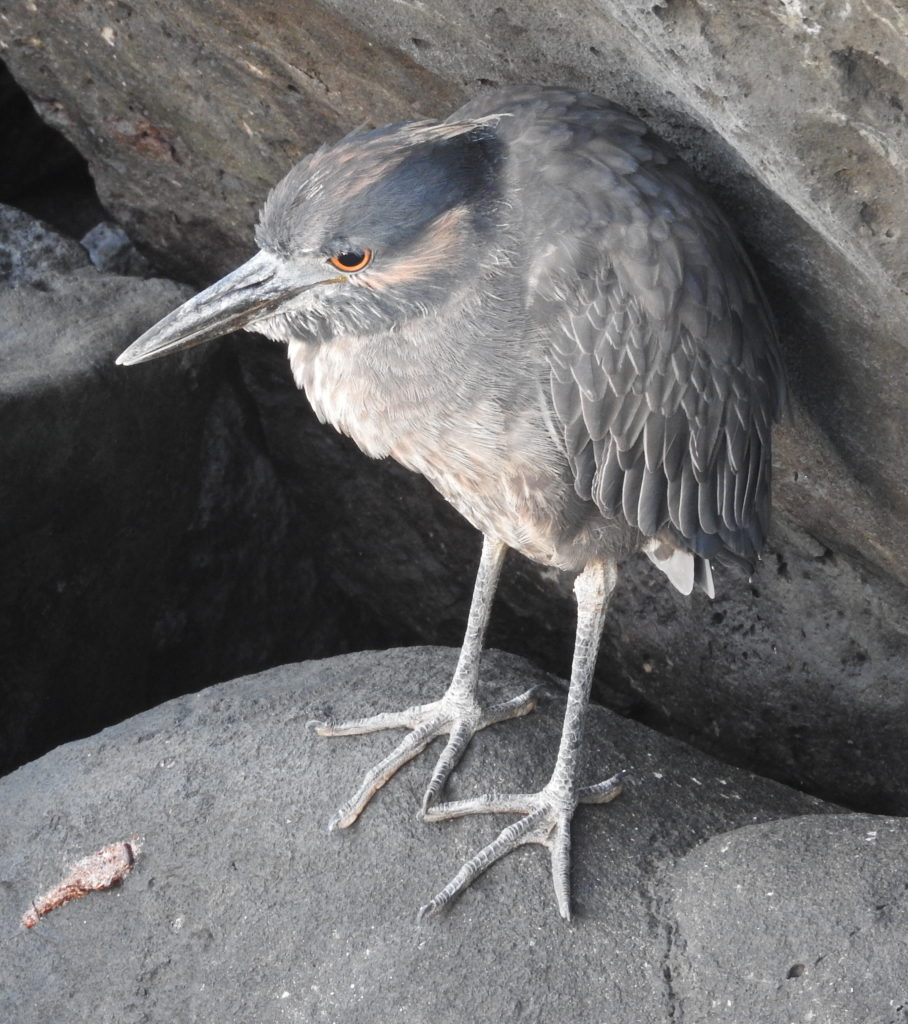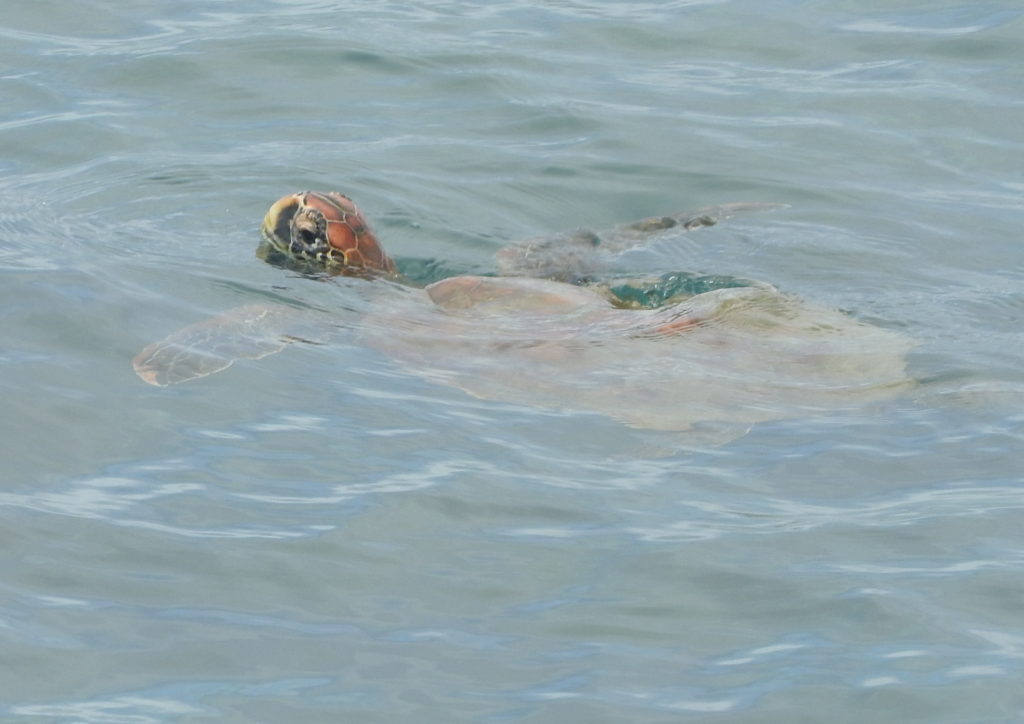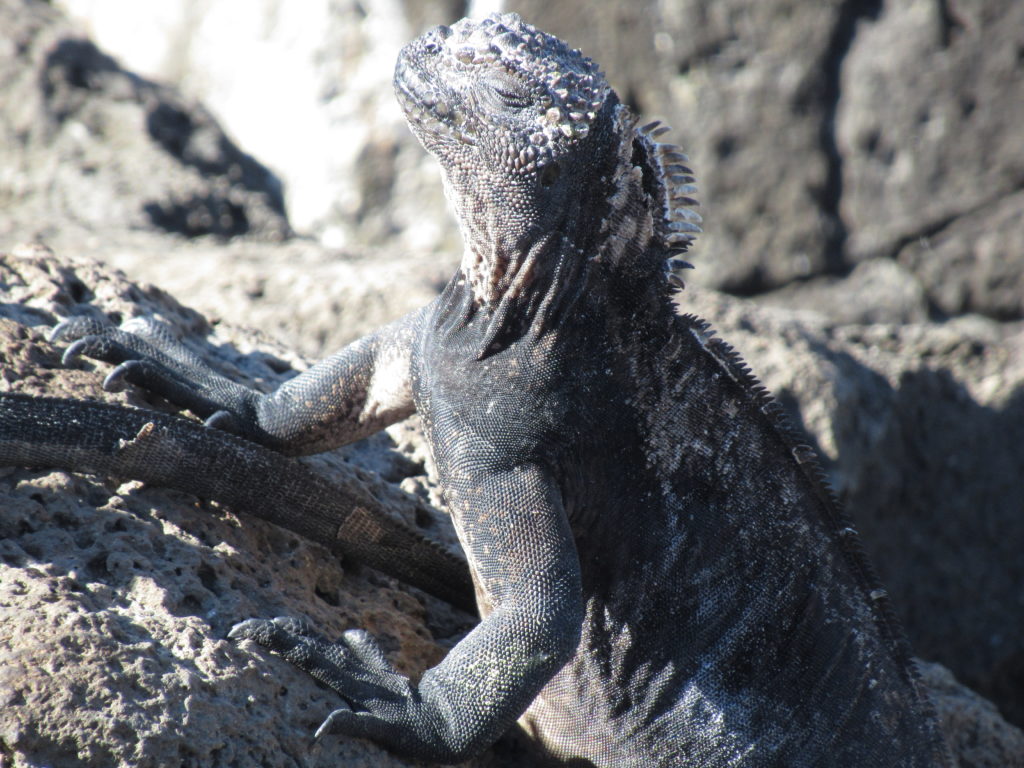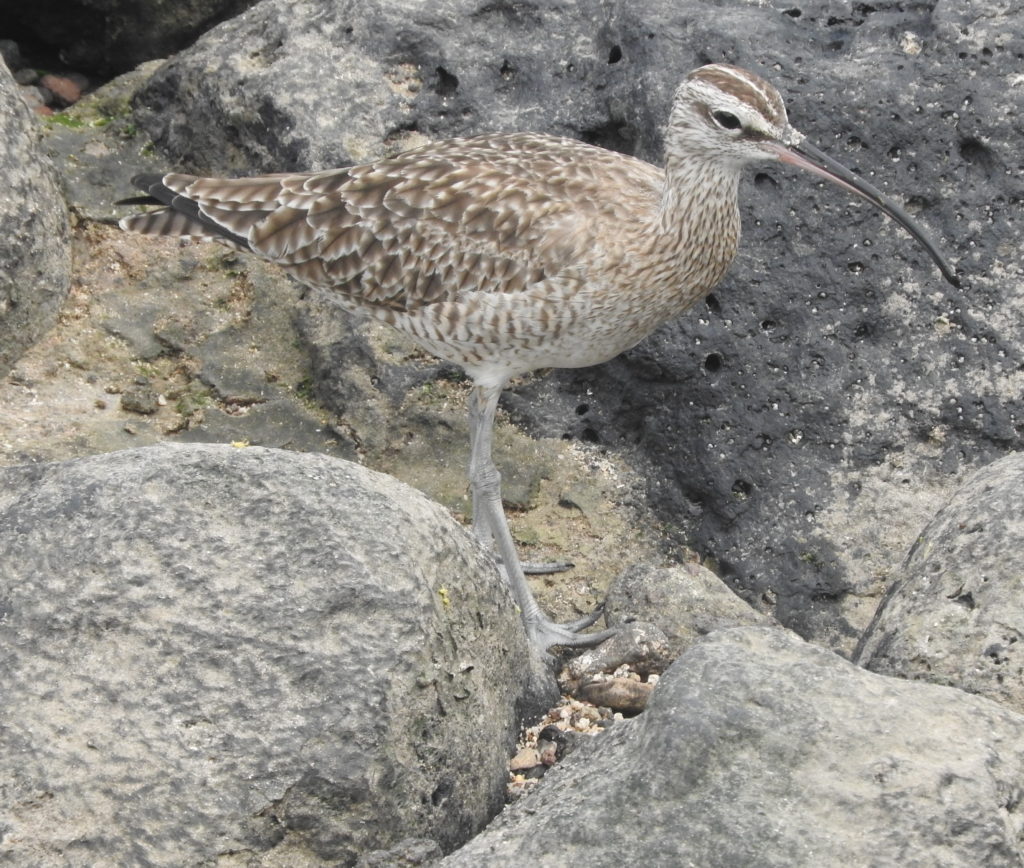 We loved the island of San Cristóbal and were sad when we had to leave… so we made sure to spend our last day relaxing on the malecon, making the most of the idyllic setting and abundant wildlife. Our last night was really nice too – Bella cooked dinner for us… but not just any dinner… LOBSTER… it was a really nice end to a fab stay.