Estamos en Santiago (una vez más)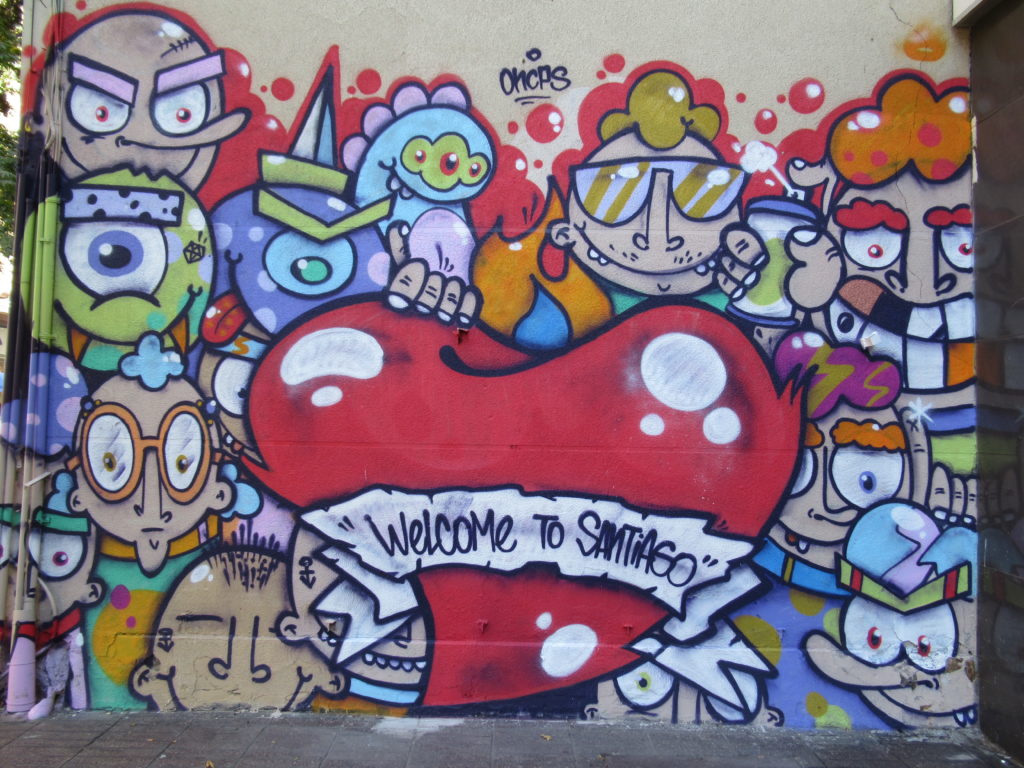 We had finally come a full circle and were back in Santiago; where it had all begun almost 9 months ago…
Santiago felt strangely familiar – it was clearly warmer than it was the last time that we were there –  which was a bonus –  but we chose to stay close to Santa Lucia Hill, which is only a few blocks away from our last abode – which meant that many of the streets had a familiar feel to them, and we automatically knew where some things were, which felt a little surreal after 9 months!
Our main purpose for being in Santiago again was to hang out and relax, while we waited for my mum to arrive… yes CC's mum is coming to Chile!!!
Our airbnb studio was very conducive to relaxing… it had a big window which let in heaps of light, and being on the 12th floor we had a room with a view… 🙂 ….well, if you count a carpark as a view… 😉  t
The pièce de résistance was however the roof terrace… and while you could still see the carpark from the roof terrace, I have to admit that it afforded better views than from our little studio on the 12th floor!!!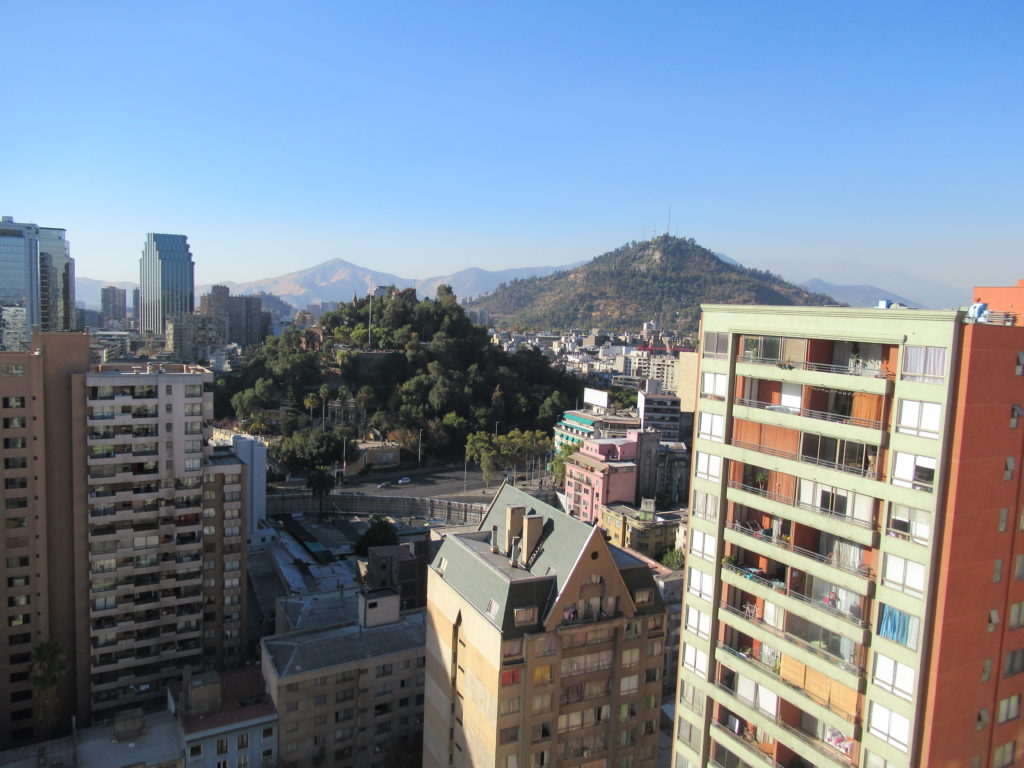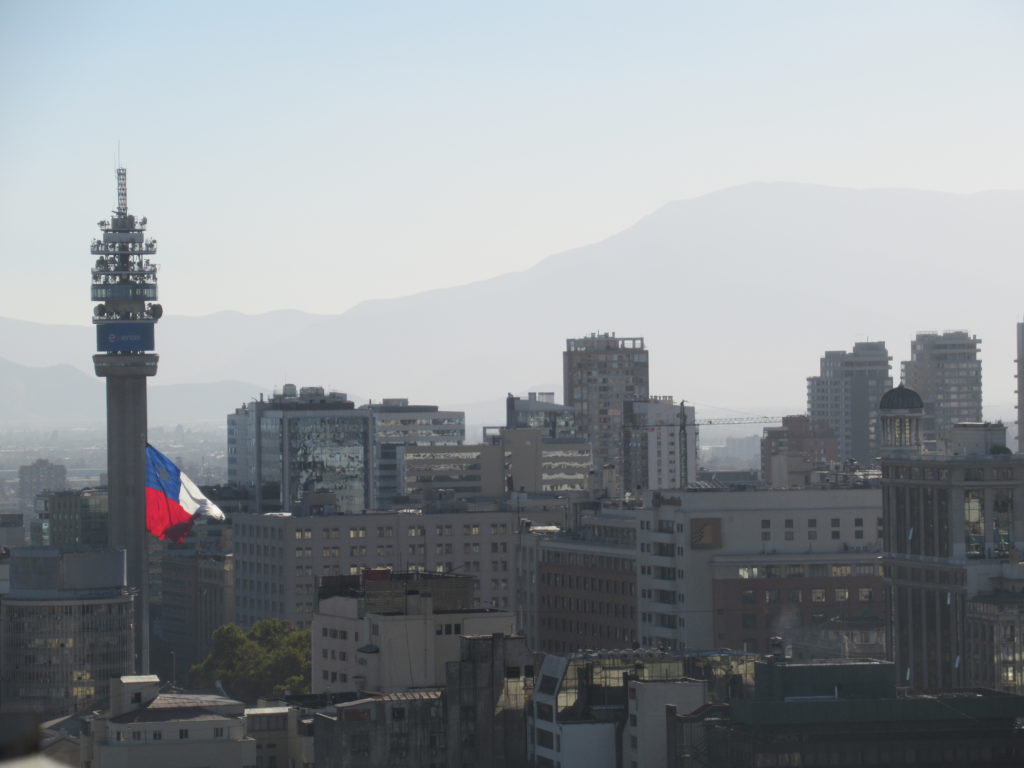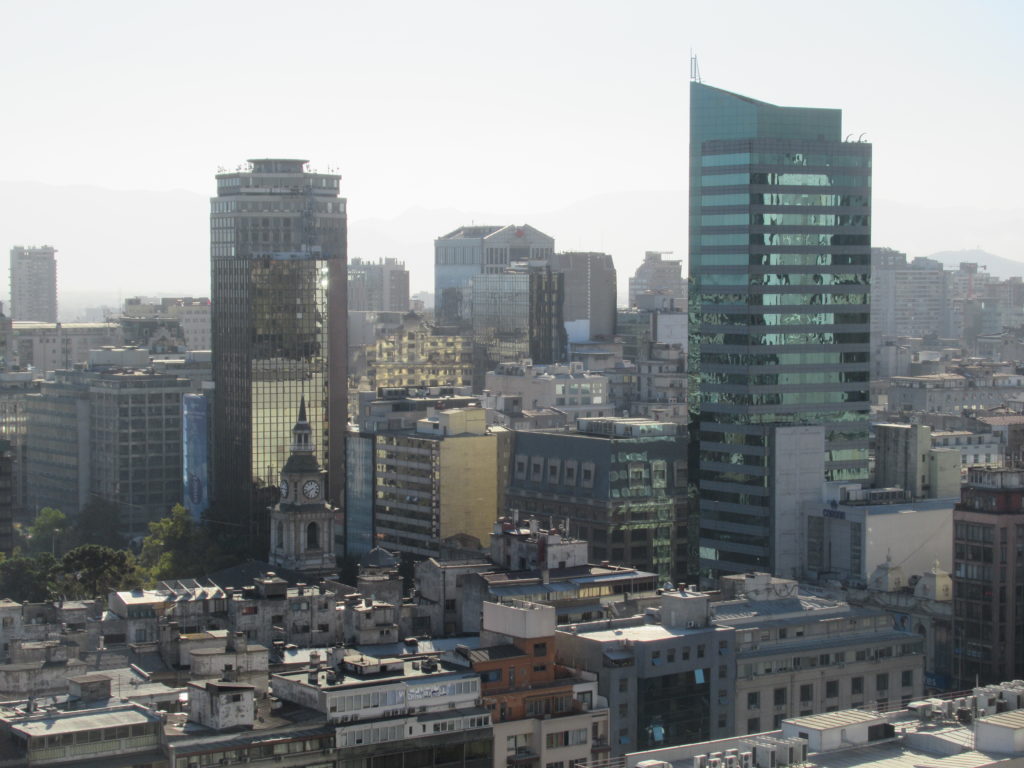 When we weren't relaxing, we were strolling around Santiago and its many neighburhoods – eating nice food and getting excited that we didn't have to wait another 5 months for falafel!!! 🙂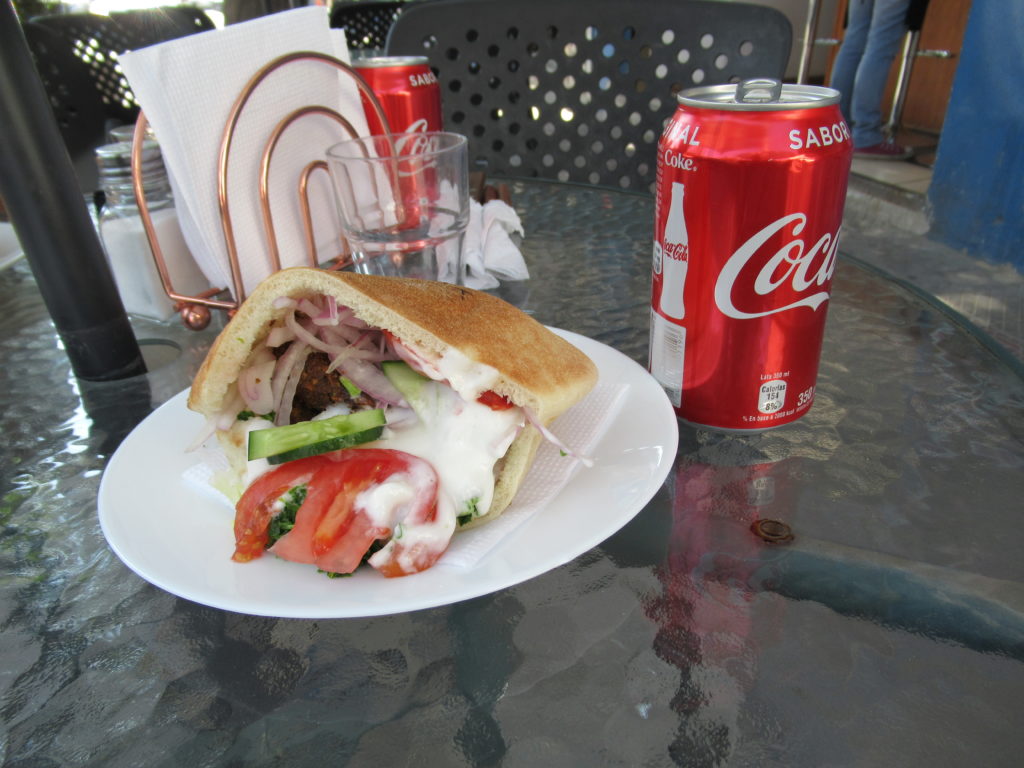 We also visited the final museum that we hadn't managed to visit the first time round – el museo Londres 38 – located on Londres Street at number 38, this museum was a detention and torture centre under the Pinochet regime but is now more of a memorial site…
All in all, we had a really nice time hanging out in Santiago, and even though it's a bit polluted, we still thought that it would be a nice city to live in. We felt refreshed and relaxed, and we were ready for the next phase of our journey – the visit of CC's mum, and the road north……