Estamos en Talca (Paris y Londres)…
Talca… known fondly by locals as Talca, Paris y Londres was our final stop before our return to Santiago…
Lengthening a place name might seem a strange thing to do… surely shortening a name is more sensible and less time consuming I hear you say… why else would Paddington be Paddo, Parramatta: Parra etc… but hey Chileans like to be different!!!
There are various theories as to how Talca became known as Talca, Paris y Londres… the one I like the most is that a foreign visitor in Talca (back in the day when Talca was apparently the third most important city in Chile) said Talca parece Londres (Talca looks like London)… I'm not sure how much of a compliment this was, as it was apparently said in relation to the amount of fog in the city… Anyway rumour has it that this has now morphed into the saying Talca, Paris y Londres….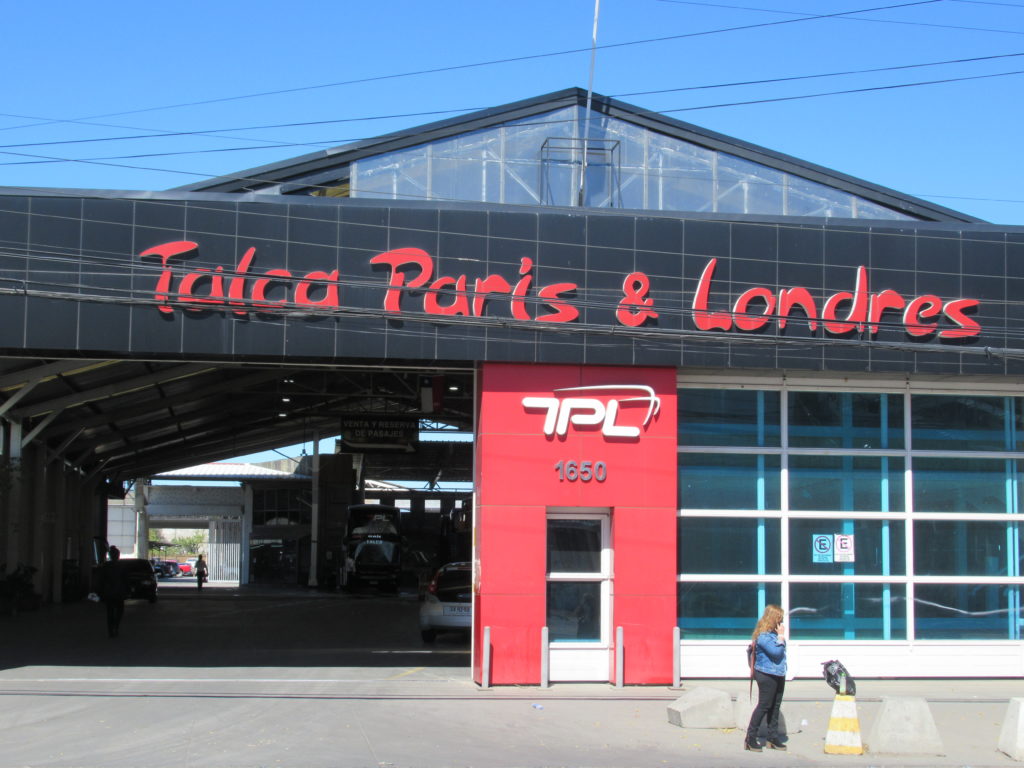 If you would like to know when and how Chileans use the phrase Talca, Paris y Londres (I'm sure you are dying to know…….), then visit Twitter and search for it…..
We quite enjoyed our stay in Talca and being back in a city after our time in the Lakes. The town itself has a few pleasant plazas, but a lot of the buildings that I imagine had once been pretty spectacular, were unfortunately off-limits and in a state of disrepair due to an earthquake that struck in 2010…
Outside of the city centre, Balneario Rio Claro (the park area by the river claro) is the place to be… that's what the lady in the tourist information office old us anyway 😉 so after a delicious lunch in a vego restaurant (yes PB participated in this too…) we headed to the river to do as the locals do and have a relaxing afternoon mote con huesillos overlooking the water…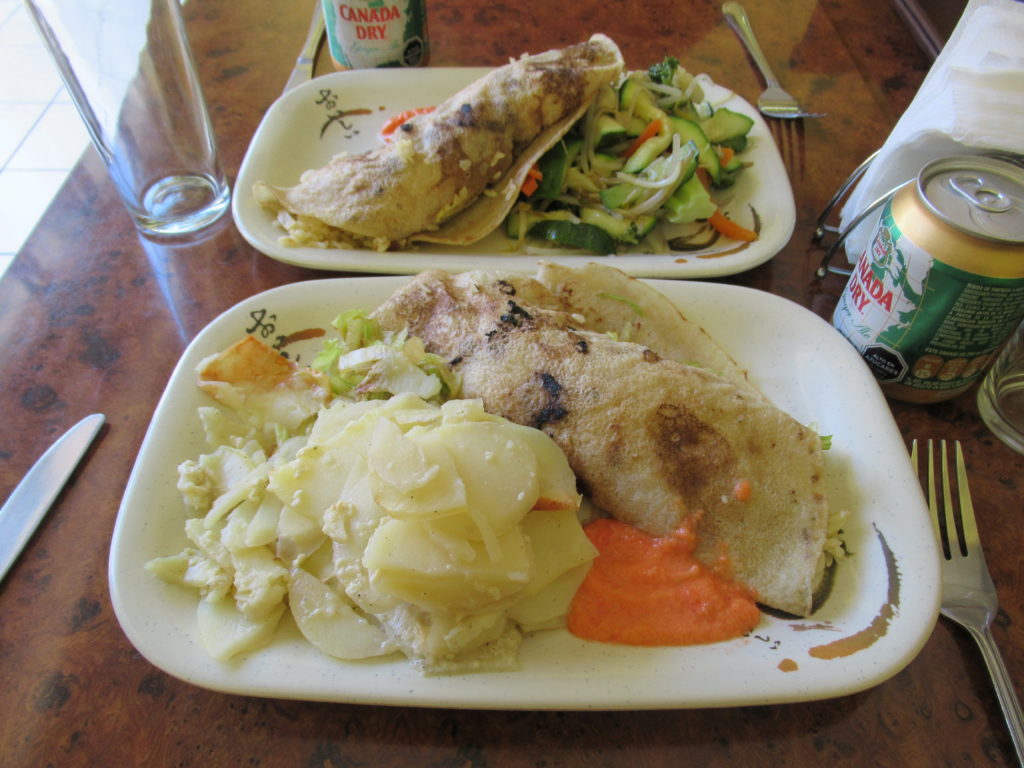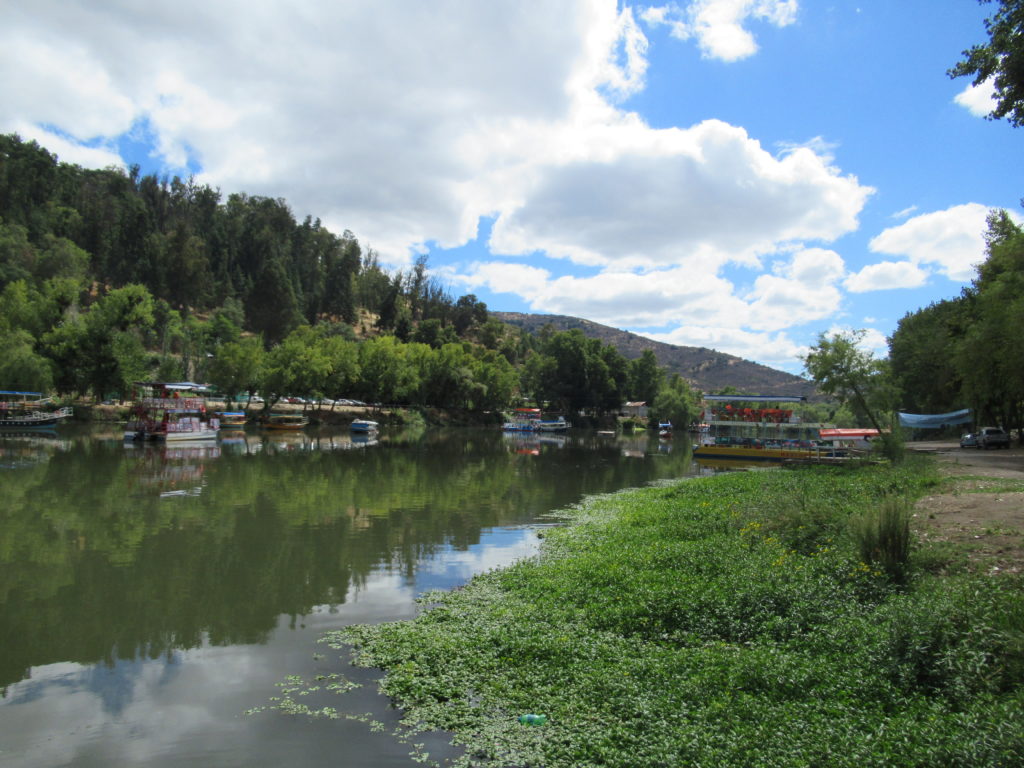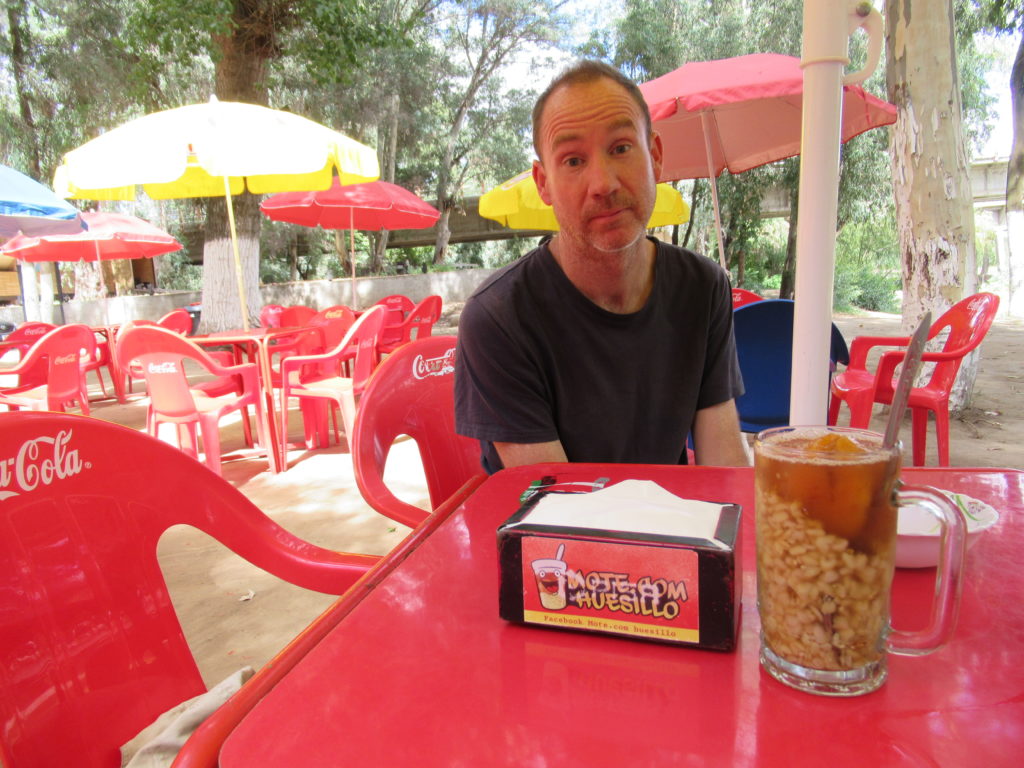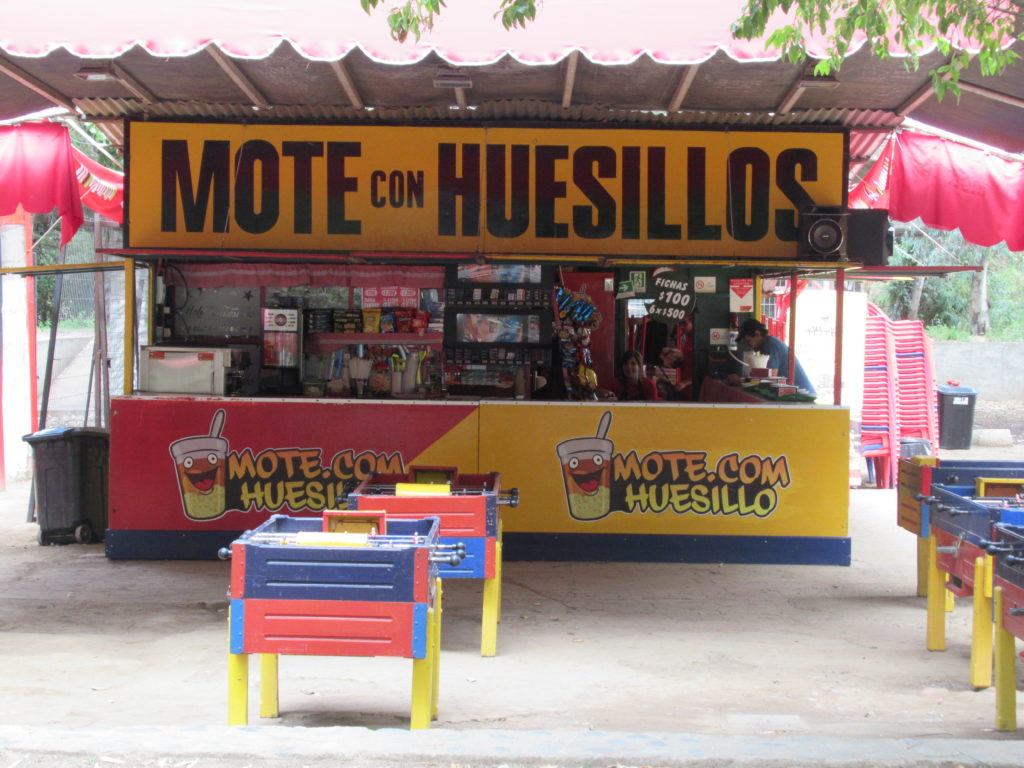 You can also see the Andes from Talca… you have to climb to the top of a small hill on the opposite bank of the river to do so – but it's worth it (well it was for us, because we like seeing the Andes whenever possible!!!)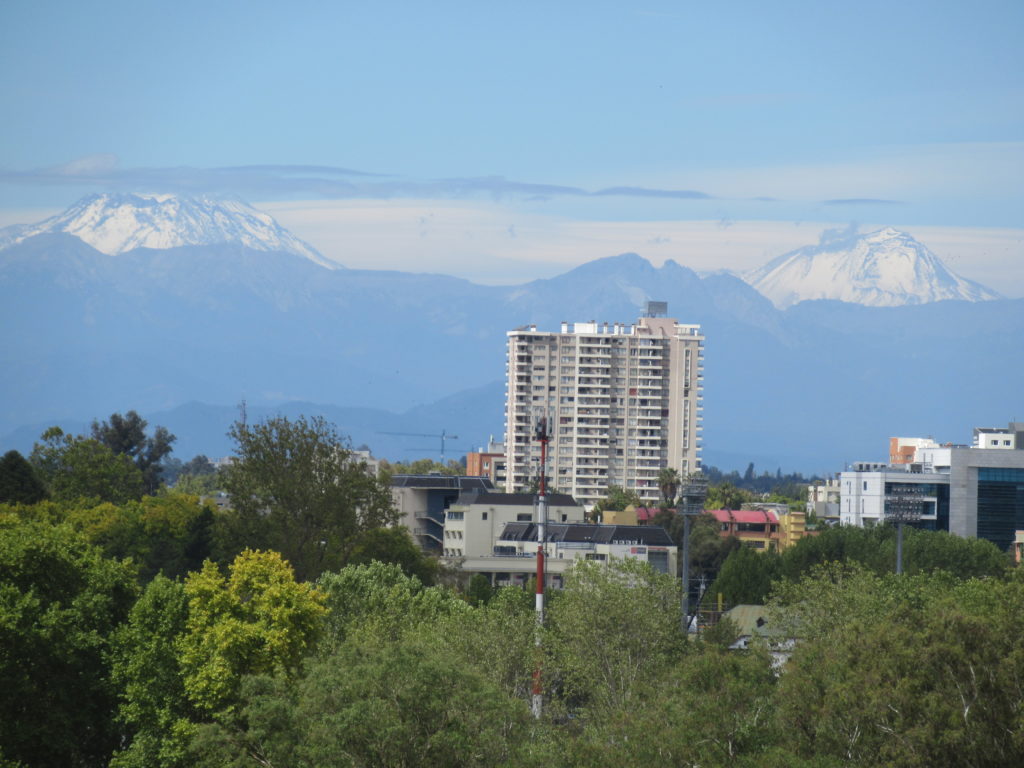 Talca is located in the Maule Region which is famous (within Chile!?!) for its wine… it's pretty hard to do the Maule Valley wine region justice without a car or an expensive tour… so we didn't! 🙂
Instead, we chose to visit a single vineyard – Balduzzi Vineyard – in San Javier that was accessible by bus. We had planned on joining their tour and tasting, but unfortunately on the day that we visited we had to content ourselves with a tasting and a short self-guided walk through the property, as they were too short on staff for the official tour! What can I say? Not all things go to plan but we enjoyed it nonetheless 🙂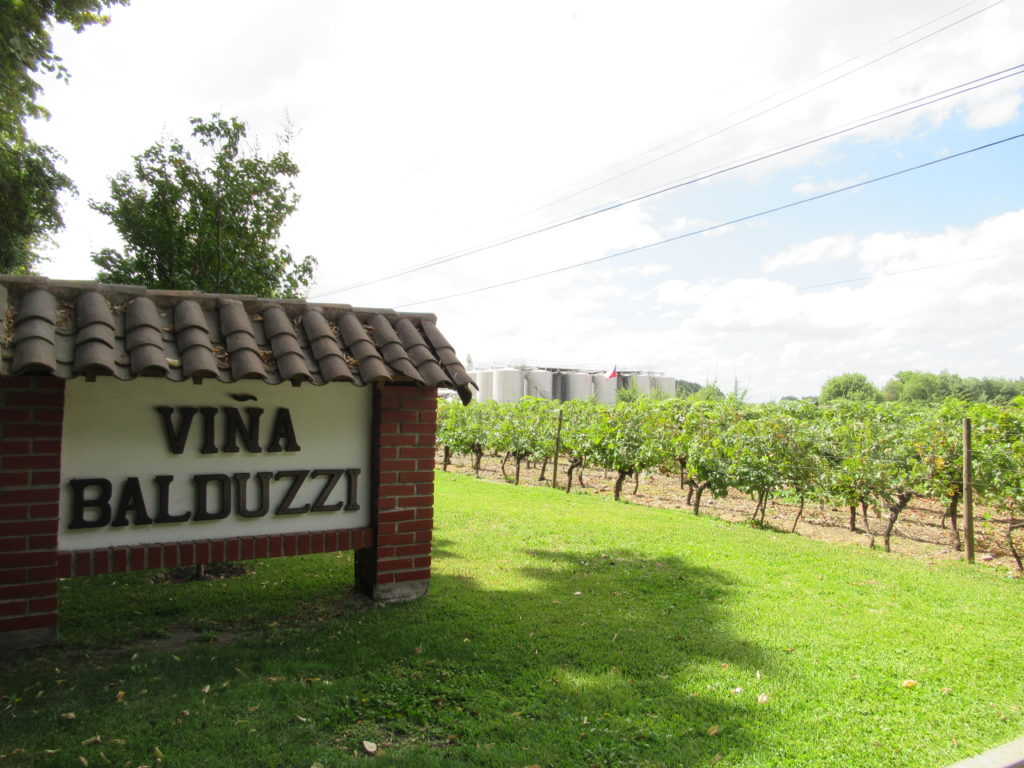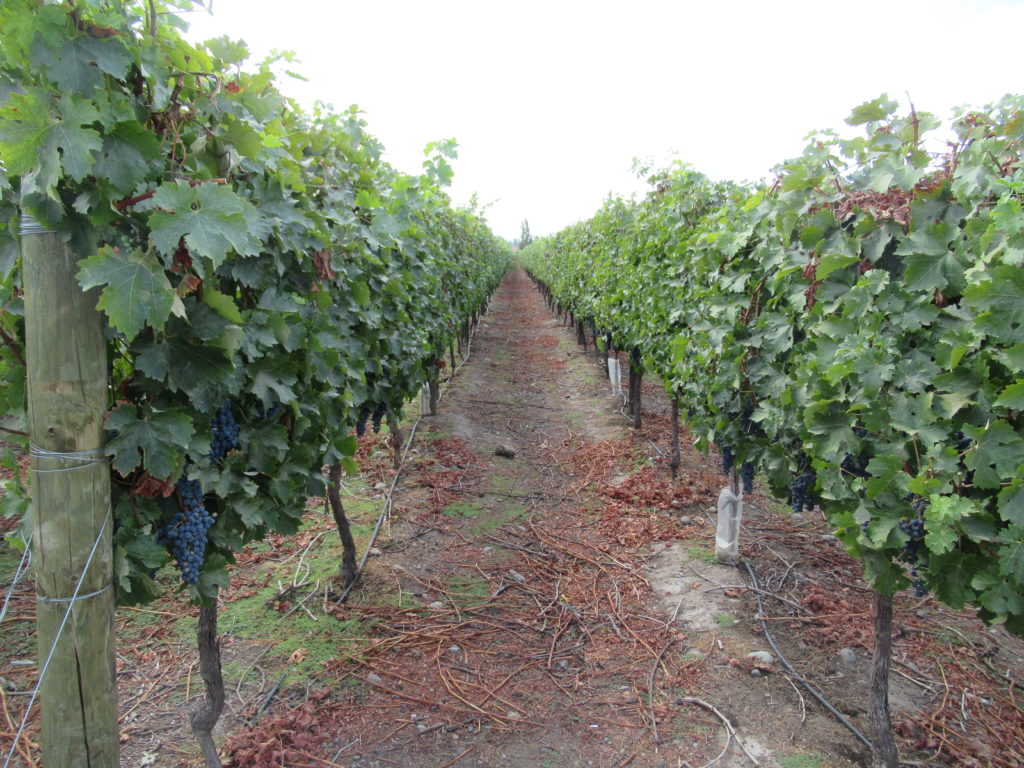 When we weren't eating or drinking in Talca, we were shopping… yes not everything in our backpacks will last long enough to make it out of South America – and as much as carrying less stuff is definitely better – some things we just can't do without, and they need to be replaced…..
Next stop Santiago… we've almost completed our first loop, and are heading back to where it all began in July 2017….