We're back in Argentina! First stop Tigre!
After a relaxing border crossing on the Paraná Delta, we decided not to take a boat trip from Tigre, as we had already had the benefit of a delta cruise/border crossing  (the delta boat trip is the reason that most people come to Tigre)
So we went to check out the other sights and sounds that Tigre had to offer…
Tigre was mostly a pleasant place to stroll around… it was a little bit stinky by some parts of the water, as there was quite a lot of pollution… but away from the smelly parts it was nice!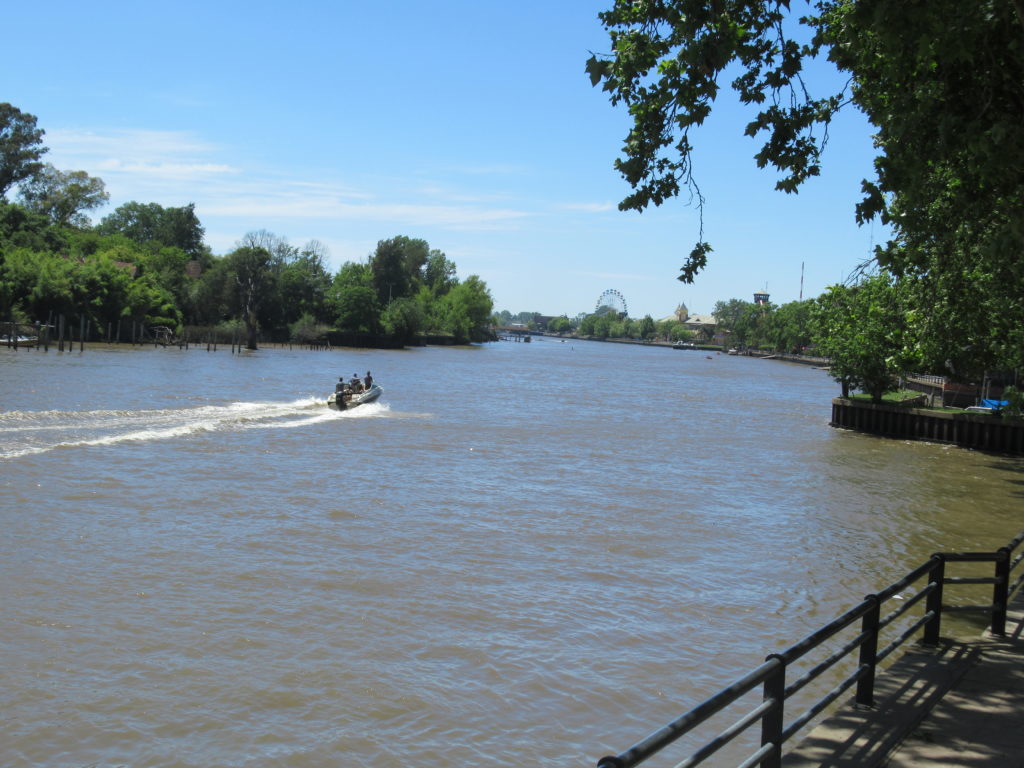 Our stroll took us northwards towards the Tigre Municipal Museum of Fine Art (Museo de Arte Tigre)… this was a very nice building, and although we didn't venture inside we enjoyed the interactive art installation in the grounds… basically you ran along with a baton in hand gently hitting colourful bars which played a nice Beethoven tune 🙂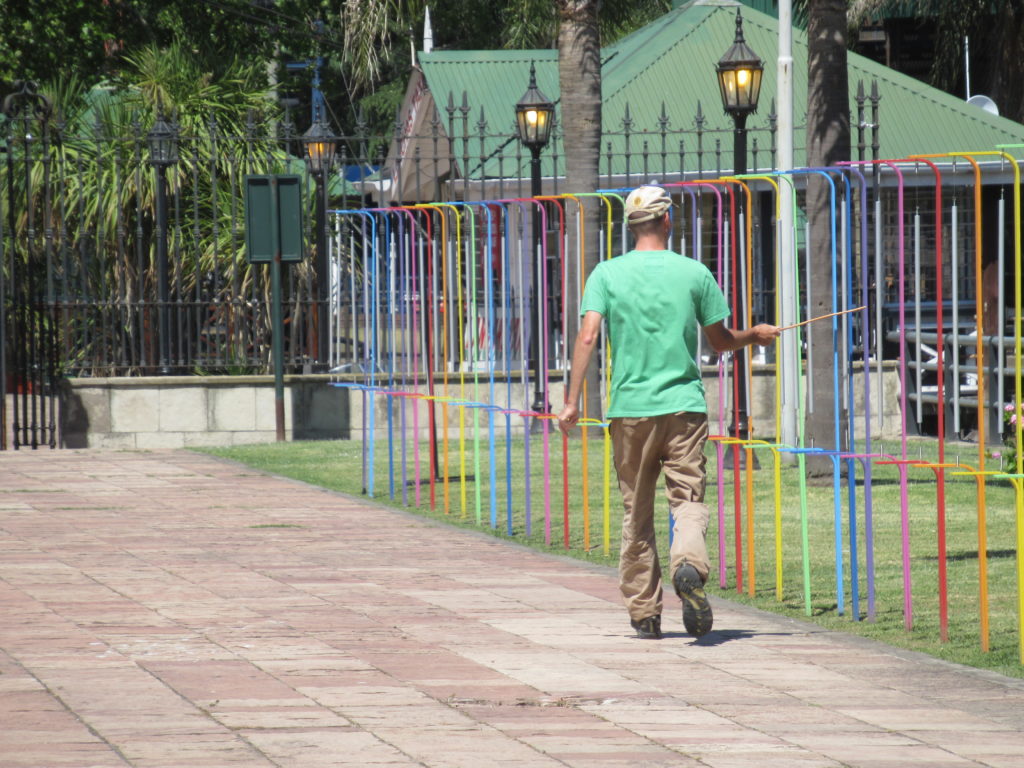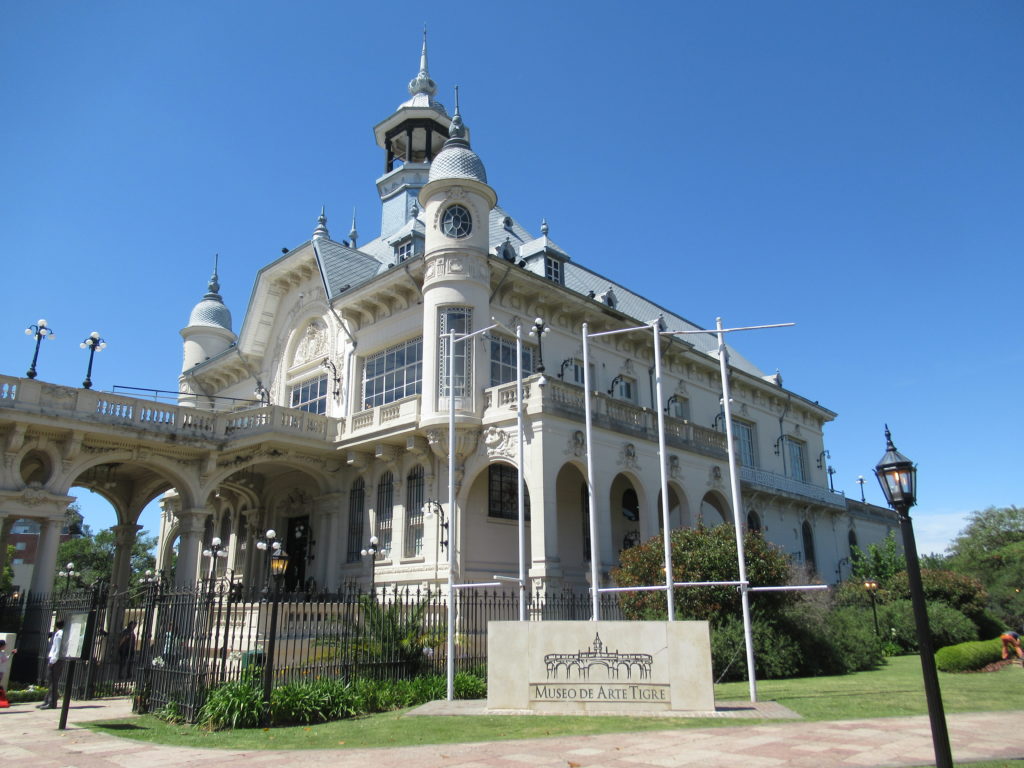 With a craving for Asian food, our next stop was China Town… this turned out to be a very short stop as it was closed! China Town only opens on Saturdays, Sundays and Public Holidays… conclusion – it's not a real China Town!!!! No respectable China Town would close during the week…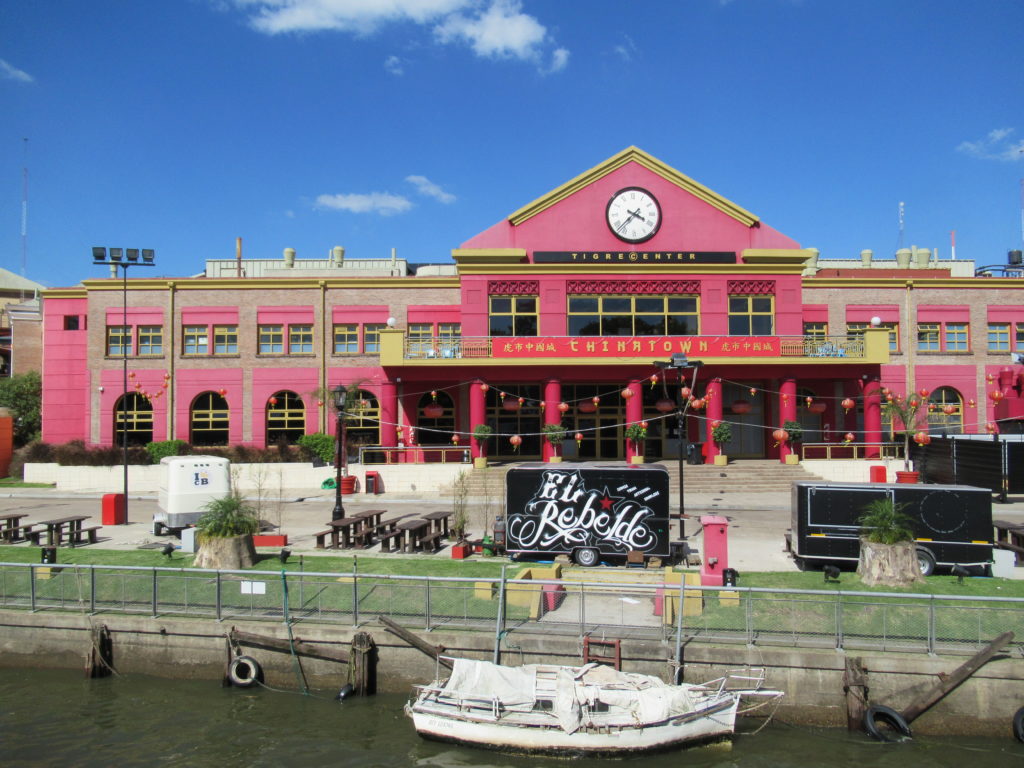 Our next stop was the famous Puerto de Frutas… the former fruit market… now a market with everything under the sun from home furnishings to tourist tat… we didn't last long before we headed back to the centre to find lunch!!! (not a very exciting market)
Tigre showed us that there was another side to Argentina in terms of food… I didn't have to consume a pancho for lunch – as I had to out west during our last stop in Argentina – but instead it seems that the vego pre-prepared tarts from the supermarket live on 🙂 Thanks Uruguay for influencing Eastern Argentina in this way 🙂
Here's looking forward to our next stop – the big bad smoke of Buenos Aires – and hopefully having my tastebuds truely satisfied with a touch of spice and some real Asian flavours 🙂 🙂